If there's one thing that babies love the most, it's warm and cozy.  Baby carriers can help with this and make a parent's life more comfortable, especially when traveling. It can get the baby more relaxed.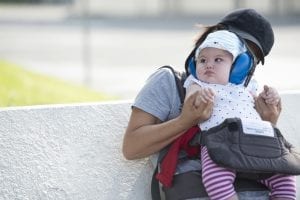 There are lots of baby carriers and slings on sale in the market, but the best ones are those that provide support for the baby. Make sure to choose the one that will evenly distribute the weight to prevent straining your back too.
When choosing a baby carrier, take the following into mind:
Weight and height of the baby

Ease of use

Ease of cleaning

Safety and comfort of the baby

Safety and comfort of the wearer
It may seem difficult to choose the best carrier, especially with how a lot of them advertise that they're the best, and there are so many varieties out there in the market. Therefore, here is a list of reviews on different baby carriers to help you make a wise decision. 
Moms consider this as the top 5 best baby carriers, especially for first-time mommies.
Tula Ergonomic Baby Carrier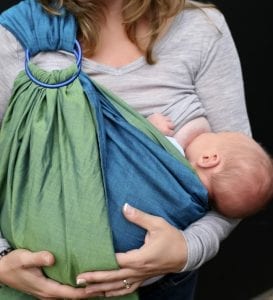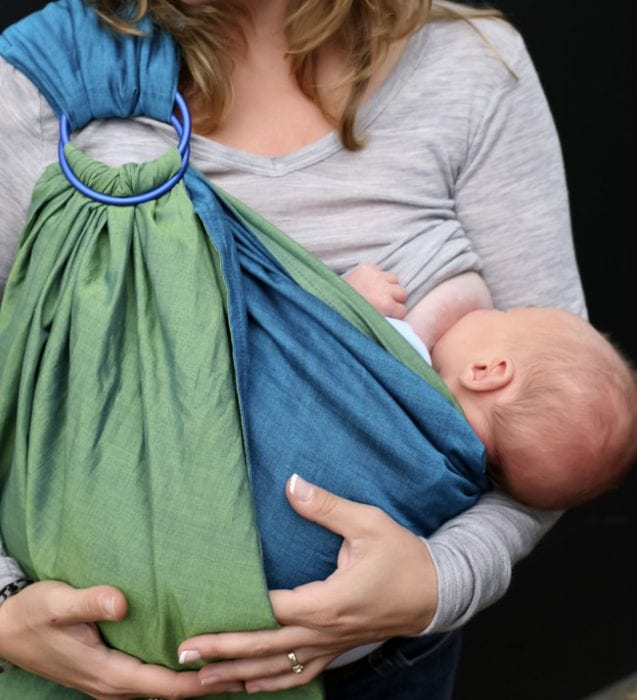 At first, only babywearing moms were using this, but it became popular and is now one of the most used baby carriers in the market. It may be simple, but it performs its purpose. It is definitely among the top choices for baby carriers for first-time moms.
This product claims that it's one of the safest carriers out there. It's safe not only for the baby but also for you.  It makes sure that your baby is well-supported. Despite the fabric being thinner than most carriers, and thus more breathable, it's still safe and strong. You can trust the carrying capacity of Tula Ergonomic Baby Carrier.
The baby carrier is comfortable for the baby that they can even sleep in that way as they are carried. Your comfort isn't compromised either as it makes sure the weight isn't concentrated on one area. It is evenly distributed.
This baby carrier can be used anywhere, too, from going out or even if you're just at home, doing chores. Easily cleanable, it is machine-washable and can be hung out dry.
Ergobaby Four Position 360 Baby Carrier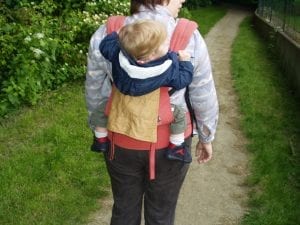 Another good baby carrier that allows you to carry the baby in four positions is the Ergobaby Four Position 360 Baby Carrier. One thing that makes this carrier stand out is that it will enable your baby to sit or stand in the proper ergonomic and frog position, whether it's facing the front or back. Its deep seat also makes sure that the kid is comfortable this way.
This baby carrier is very easy to use too. It doesn't take a lot of work to allow your baby to adjust to different positions; you just need to click some buttons. It's very fuss-free.
But despite those advantages, there are still some things about the Ergobaby Four Position 360 Baby Carrier that needs improvement. For example, if the baby falls asleep, you'll find it difficult to adjust. Although the waistband is designed so that it won't dig into your skin, its Velcro is loud when changing, and it has to be completely opened up to adjust. Another thing about it is its chest clip that limits shoulder flexibility.
Its limited adjustability, Velcro straps, and limited maximum weight limit are what made this baby carrier second in the list.
Infantino Sash Wrap And Tie Baby Carrier
If your baby is on the heavier side of the scale, Infantino Sash Wrap And Tie Baby Carrier is perfect for you. No matter the weight of your baby, the design of this carrier won't let you strain your back or shoulders and instead focus the pressure on your hips.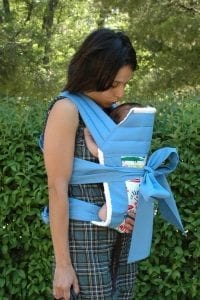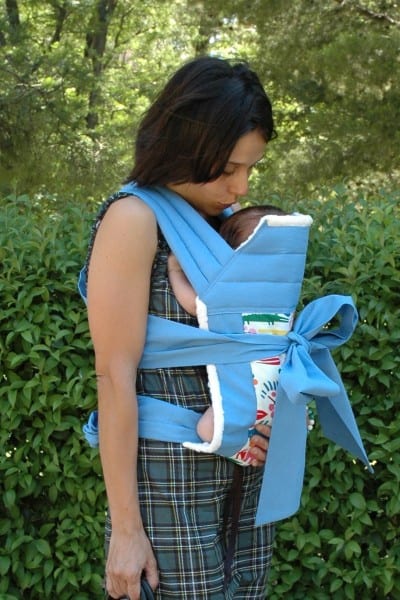 Some of the things that are good about this baby carrier are how it allows the baby to assume the proper ergonomic frog position, secure storage, even distribution of the weight, easily adjustable, and it can be used for small babies too even without an infant insert.
But one of the downsides about this is the "weird" support it gives when carrying the baby at the back. The legs of the baby are squeezed when assuming this position. Despite that, it's already a great deal for $35.
Moby Wrap Moderns 100% Cotton Baby Carrier
Next on the list of the baby carriers for first-time moms is this Moby Wrap Moderns 100% Cotton Baby Carrier. This carrier's design is simple, but it has a steep learning curve. The soft and stretchy fabric made of cotton will ensure comfort. It is long and can go up to 18 feet but can also be tricky to use at first.
If your baby loves to be swaddled, then, the Moby Wrap Moderns 100% Cotton Baby Carrier is perfect for you. Your baby can still be secured even without continually holding him because of the even distribution of the weight. He can also sleep comfortably in this with the proper hip and spine support and the option to tuck their head inside the fabric.
A disadvantage of this, though, is how the fabric can get hot for both the parent and baby even if the weather is chilly. Another drawback is the difficulty in learning to use it at first. You might need help in carrying a toddler, but it's easier to use on smaller babies. The carrier also limits the position you can use it with the baby.
Baby Bjorn Baby Carrier Original
Some would think twice before using this product, but it does have its pros. If your baby is 0-4 months old, the Baby Bjorn Baby Carrier Original is perfect for you. It provides excellent support for babies in that age, height, and weight, which makes them comfortable.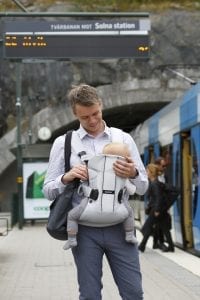 The thing is that the child might get uncomfortable with this baby carrier as they grow up. The seat doesn't allow them to be in a proper ergonomic frog position. Older babies might have their legs dangling. Another disadvantage is the pressure placed on the genitals of the baby, which is especially concerning in male babies. It might get uncomfortable for the parent, too, as the baby starts to grow and gain weight.
Though this is a classic, tested, and proven baby carrier, one might consider checking out other products that would be better as it's not for everyone.
The awkward ergonomic frog position, carrying position, and discomfort pushed this design all the way down. This can be good as your starting carrier, especially for newborns, but it's not recommended for long-term use, especially for babies older than six months.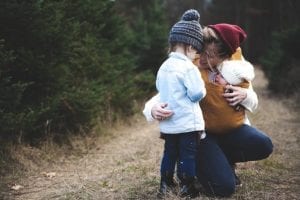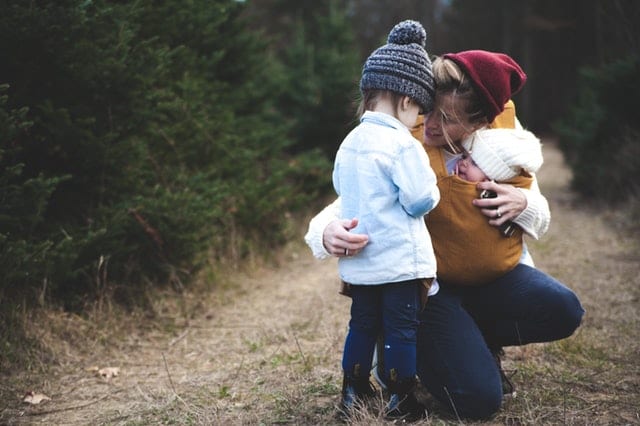 Conclusion
There are lots of carriers out there, but finding the right and perfect one is difficult as you have to take into mind a lot of factors like the safety and comfort of both the parents and the baby. If you are looking for baby carriers for first-time moms, use this article to help you choose the best one for you.
Alternatives are slings and wraps, but it may not be for everyone, so if you're choosing this, think of you and your baby's comfort. It might take some time to get used to, but it will eventually be easier.
Baby Carriers FAQs
Last Updated on January 11, 2023 by Rejie Salazar
DISCLAIMER
(IMPORTANT)
: This information (including all text, images, audio, or other formats on FamilyHype.com) is not intended to be a substitute for informed professional advice, diagnosis, endorsement or treatment. You should not take any action or avoid taking action without consulting a qualified professional. Always seek the advice of your physician or other qualified health provider with any questions about medical conditions. Do not disregard professional medical advice or delay seeking advice or treatment because of something you have read here a FamilyHype.com.