When choosing a baby carrier, you might wonder which one is better for your child.  For many people, baby carriers that you can wear on your chest are the way to go. Two of the most popular are, of course, Lillebaby and Ergo, both of which have new models out currently. But, which one gets the job done better?  Lillebaby vs. Ergo – which one is right for you? Well, read on to find out!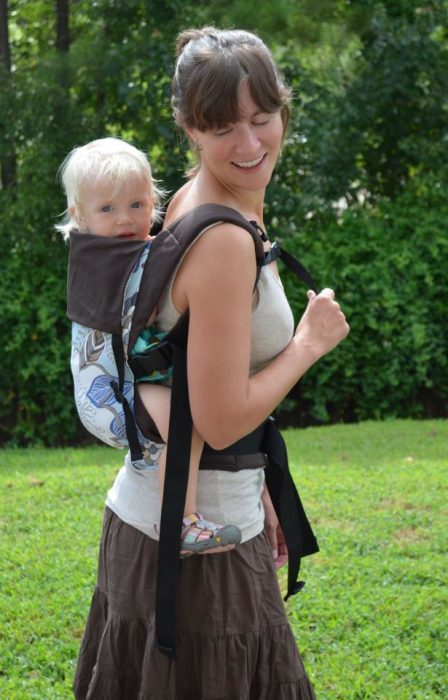 Features Of Each 
First, let's talk features of each, and here, we'll tell you a bit about both, which might help you figure out whether or not you want one over the other.  
The Ergo 360 has the following features:
Weighs 1.9 pounds 

Can hold anywhere from 7-45 pounds in the carrier 

Has soft cotton and 3D breathable mesh material which makes it machine washable

Is about 16 inches long, 2.5 inches wide, and is almost 12 inches in height 

Has a 3-year warranty 

Does include 360 positioning 
In contrast, the most popular carrier, Lillebaby All Seasons has the following:
It weighs 2.7 pounds

The dimensions are 18.5 inches long, 4 inches wide, and 5.2 inches high 

Made of polyester and cotton, which makes it machine washable

It is 7-45 pounds 

Has a 1-year warranty 

Does include 360 positioning 
Both of these are also machine washable too, and that really isn't much of a comparison. So which one is better?  Lillebaby vs. Ergo – well, continue reading. 
The Ergo 360 
Ergo is a very popular company, and the 360 is a great one for venturing out. It does have a 360 mesh panel that's zipped downwards or upwards to keep the baby cool or warm whenever needed. It isn't bulky, and it's got strong lumbar support, and it actually lets you hold a smartphone in the pocket of it! So, you don't have to worry about awkwardly fumbling about with this one.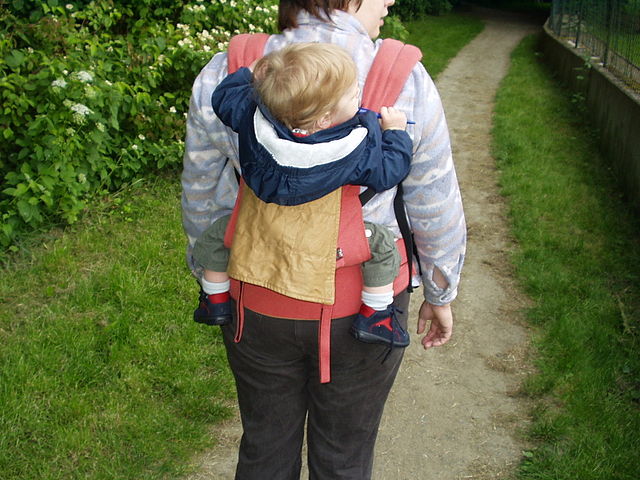 There are also dual shoulder straps that make breastfeeding easy in this, which is a plus point for many new moms, and with the 360 positionings, it accommodates any preferable position for you and the baby as well at any point. The front and front-outward carry facing with the hip and back are all quite manageable.
But there are a few problems with it.  You may have trouble if you're a smaller mom trying to fit into this. Not only that, but newborns also can't be carried in this without purchasing the insert, which you will need to buy separately. Finally, figuring out the hip carry mechanism is awkward, to say the least, and you may notice that immediately. 
It is better than the Lillebaby Complete in two areas: the storage pocket which can hold your essentials, and it's a little less bulky than the All seasons version, which if you're taking the baby around to different places, or even just doing light aerobics, it might be the better choice. 
Lillebaby All Seasons 
The Lillebaby Complete All Seasons is a product that gives the Ergo a run for their money, since it offers lumbar support, and it comes with the same zip-up 3D mesh temperature panel which makes it easy to adjust for the temperature outside and inside.  That means the child stays comfortable much easier in the Lillebaby Complete. 
The Lillebaby Complete All Seasons offers 6 different carrying positions including front ergonomic outward-facing, a healthy hip carry position, fetal position, infant and toddler inward, and back. One of the most popular front carry position is the hip-healthy position that was designed for comfort for both the wearer and the baby. The adjustable shoulder straps help with each of these positions. In all of these positions, you have the option of undoing the zipper to let in cool air through the mesh panel. This is perfect for hot periods of time, such as the summertime.
The Lillebaby Complete All Seasons also has straps that make it easy to breastfeed while your baby is cradled. The Lillebaby Complete doesn't require an infant insert, so if you don't want to buy that and are carrying a newborn, you don't have to purchase that. 
The Lillebaby Complete has a sleeping/weather hood that is removable and machine washable, and this is great since they do get pretty grimy pretty fast. This hood is ald=so used as sun protection for your baby.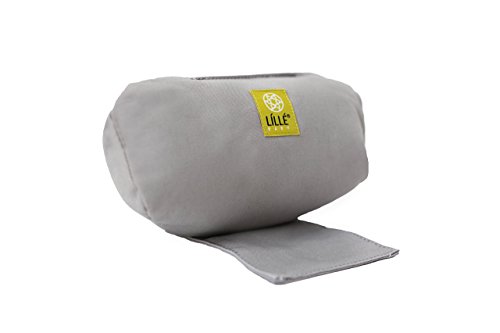 There are a few downsides to the Lillebaby Complete All Seasons. For starters, the Lillebaby Complete is bulky, and it's not that comfortable for larger women, and it can be difficult to buckle the positions without a little bit of help, which is one of the downsides to this. 
The Lillebaby Complete is the best carrier in a few regards compared to the Ergo, and that is because, for starters, you don't need to purchase an infant insert for newborns. There are also more color options with the Lillebaby Complete. The sleeping and weather hood that is used for sun protection is also detachable, and easy to wash, and this is good because it can get pretty dirty due to the baby breathing on it, or the weather. 
Lillebaby Vs Ergo: So Which One? 
This is the big question. Lillebaby vs Ergo? Both of these are great carriers, and it really honestly depends. For some smaller moms, the Lillebaby Complete is the way to go, since it fits much easier around there, and it comes with more lumbar support than the Ergo one does, and it is pretty accommodating for smaller bodies, and there is more padding for babies which is great for those frigid winter months.
But the thing is, the Ergo is the best carrier if you're on the average to bigger end, and if you're not carrying around a newborn, this might be the better option, since it is made for a bigger body, and also is quite easy to wear compared to other carriers. 
Regardless though, both of these carrier types are probably the best on the market, and most people do find that both of them are pretty good. The best way to figure out which one is best for you is to look at your body type, look at the type of child you're carrying in one of these, and what you're going to use it for. If you're a parent that is planning on say, taking your kid to aerobics classes, then you'll want to go with the ergo. But if you're using it for long walks in the park, and the like, you should consider the Lillebaby.
Both of these are incredibly good carriers, it's just a matter of which one fits your lifestyle the best, and what size you and the child are. Determining that will help to determine which one you can use, and it will help you create a good decision that will benefit both you and the baby as well in many different ways.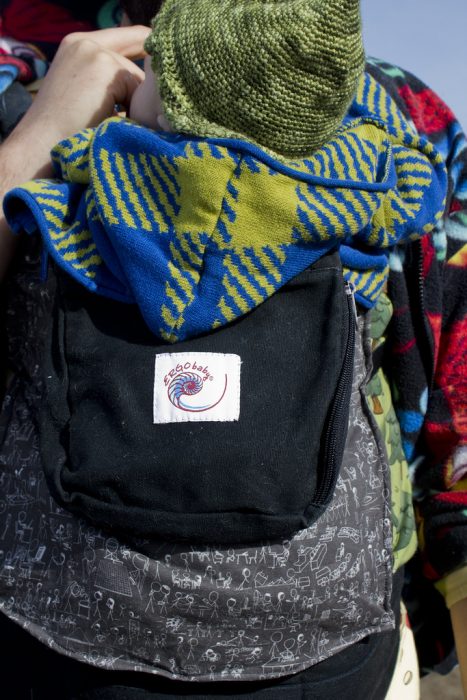 Lillebaby Vs Ergo FAQs
Which is better Tula or Lillebaby?
Both the Tula and the Lillebaby are high-quality carriers, which is why moms have trouble choosing between the two. They have more or less the same features, but one of the most important features that the Lillebaby possesses is a superb lumbar support that is comfortable and safe for baby.
Is Tula better than Ergo?
Although the Tula is a popular carrier and is made from high-quality materials, it often lags behind the Ergo baby carrier which boasts an integrated lumbar support feature absent in the Tula variant. This distinction gives the Ergo baby carrier a "hip-healthy" advantage over the Tula baby carrier. Also, the Ergo is made from 100% cotton while the Tula is made from a cheaper Twill material.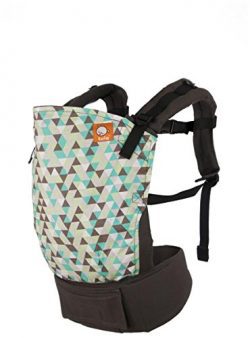 What is the best baby carrier?
If you are looking for the best carrier that protects your baby from the warm weather, then the Lillebaby Complete Airflow baby carrier is the best carrier and it is highly recommended. If comfort and overall performance are what you need, then the Tula Explore Baby Carrier is the best carrier and is the top choice. Read further here: https://www.trulymama.com/baby-products/ergobaby-vs-lillebaby/.
Does ERGO own Tula?
According to the Babytula website, as of May 2016, Ergo has made an alliance with the makers of Tula. It is their mission to improve the concept of babywearing to the next level.
Can the Tula forward face?
A few years ago, the Tula baby carriers did not offer something that allowed babies to face forward, as they found that the carrier can better support the baby when it is facing inward. But due to customer demand, they finally decided to create an ergonomic carrier that still had the comfort and safety of the standard carriers but allows the facing outward position.
How do you fit a LILLEbaby carrier?
When fitting the Lillebaby baby carrier, make sure that it is tight enough so that it is able to move along with your body. Position it high enough so that the baby's knees are free to flex and extend. Most importantly, check that all buckles are safely locked before going to your planned destination.
Can you use Tula with a newborn?
Newborns can actually use Tula baby carriers by adding the infant insert, which makes it possible for your infant to fit into the carrier. Your baby is safe and comfortable as the infant insert provides sufficient head and neck support.
How do you use an Ergo Carrier?
Before anything, make sure that you are on a flat surface for easier fitting. With your back fronting the baby, put on the straps of the carrier, and secure the baby by reaching towards your baby's buttocks. Then tighten the strap around your waist so that way it's nice and snug.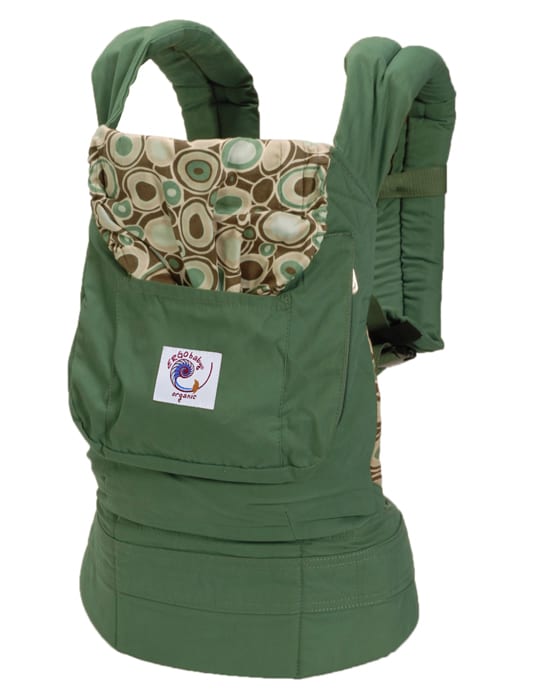 Which is the best Ergo baby carrier?
Most parents believe that the best carrier by Ergo is the Original Ergo Carrier. It outwins the rest because of its safety features, its affordability, and its durability. The original Ergo baby carriers are designed to carry your baby in a wide seat M position which helps to solidify it as one of the best baby carriers. The runner up to the best carrier made by Ergo is the Ergobaby Omni because it has a mesh panel and can be worn in the front carry position, along with other ergonomic positions.
Which is better Ergo or Baby Bjorn?
The Baby Bjorn and the Ergo baby carriers are both awesome baby carriers. but more parents prefer the Ergo Baby Carrier as their best baby carrier option. With its privacy hood, the baby is more comfortable when he or she eats or sleeps. It is also suitable for babies up to 4 years old, while the Bjorn only accommodates babies up to 3. With this being said, both can be worn for extended periods of time.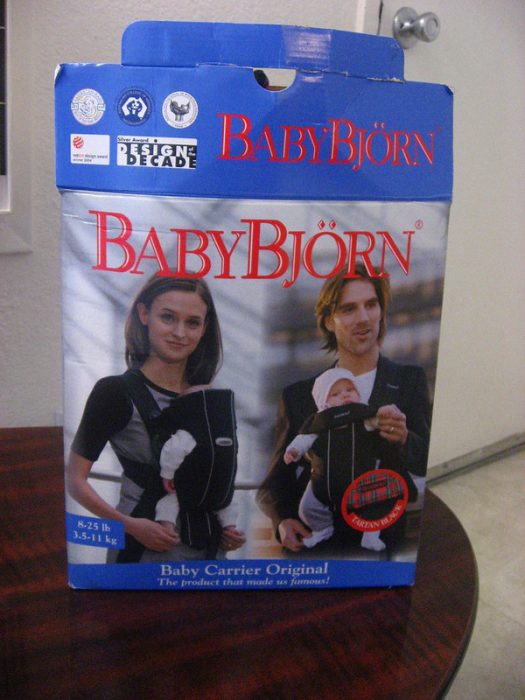 What is the maximum weight restriction for the Ergo 360?
The Ergo 360 baby carriers have the capacity to carry a baby of up to 45 pounds or 20 kilograms. But for safety purposes, the weight limit has been lowered by the manufacturers.
What are some other baby carrier options?
Other than the baby carriers discussed above, you have the Baby K'Tan and the Moby wrap. Both of these options were designed more as wraps than baby carriers. Although Baby K'Tan does have a baby carrier option that offers front carry and adjustable shoulder straps.
Does Lillebaby and Ergo only make baby carriers?
No, both of these companies make numerous amounts of baby products. Aside from their baby carriers, Ergobaby has strollers, diaper bags, and accessories. Lillebaby has wraps and slings. Unfortunately infant car seats or convertible car seats are not offered through either of these brands. 
.
Last Updated on January 31, 2023 by Patrick Magtaan
DISCLAIMER
(IMPORTANT)
: This information (including all text, images, audio, or other formats on FamilyHype.com) is not intended to be a substitute for informed professional advice, diagnosis, endorsement or treatment. You should not take any action or avoid taking action without consulting a qualified professional. Always seek the advice of your physician or other qualified health provider with any questions about medical conditions. Do not disregard professional medical advice or delay seeking advice or treatment because of something you have read here a FamilyHype.com.