When you see Nuna Pipa, the first thing you may remark on is the price tag. At over 400 dollars, you might wonder if you should get the Nuna Pipa car seat. While it isn't the forever car seat, it is pretty good to mount on strollers, and it can get you and the infant through the first couple of months quickly. You will have to switch over to another car seat eventually, but the thing is, you can use this with BOB strollers, or a stroller that uses this adapter, and it does come with features that you can use in your vehicle. Here, we'll explore whether or not you should get this for your little one with this Nuna Pipa review.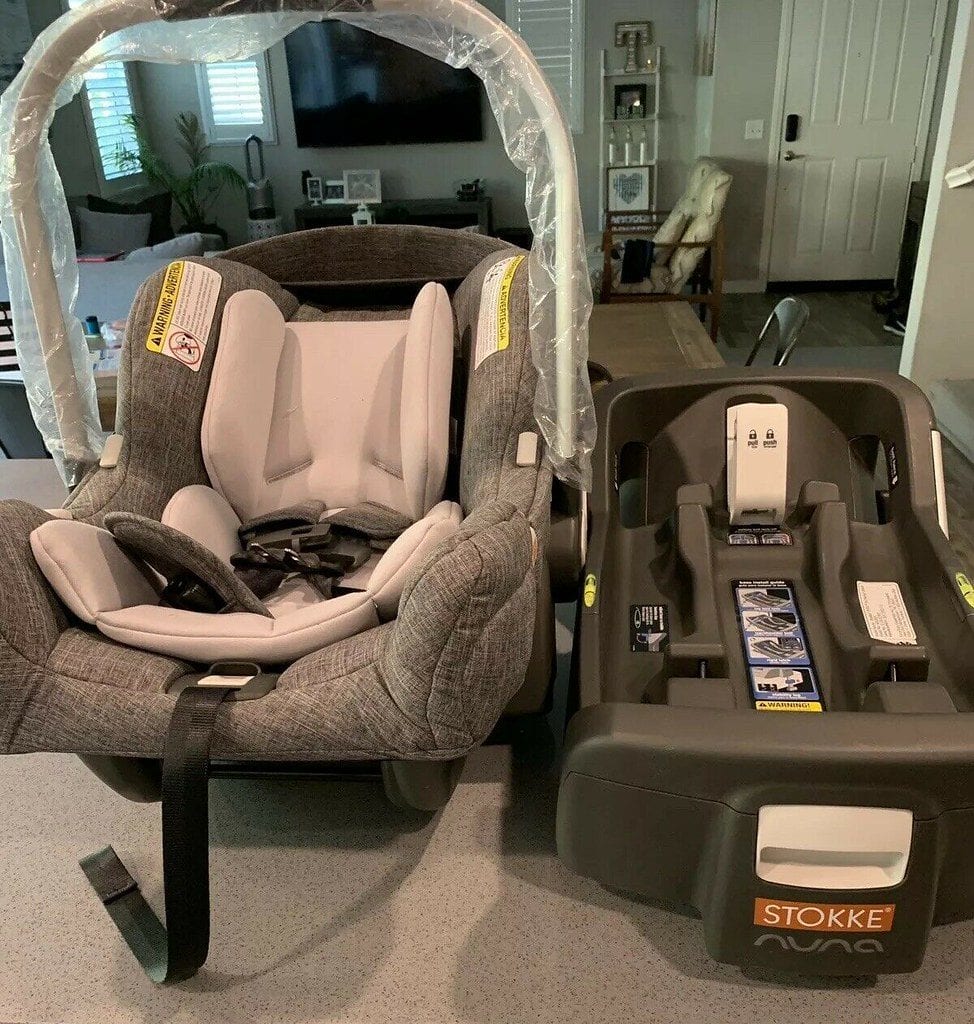 Before we begin with the comprehensive review of the Nuna Pipa, it is essential to know that there are alternatives that you can find on Amazon that also offer outstanding quality and safety for your little one. We created a list for you, and we included a brief description of each item so you can have an idea of what other options you have.
UPPAbaby MESA Infant Car Seat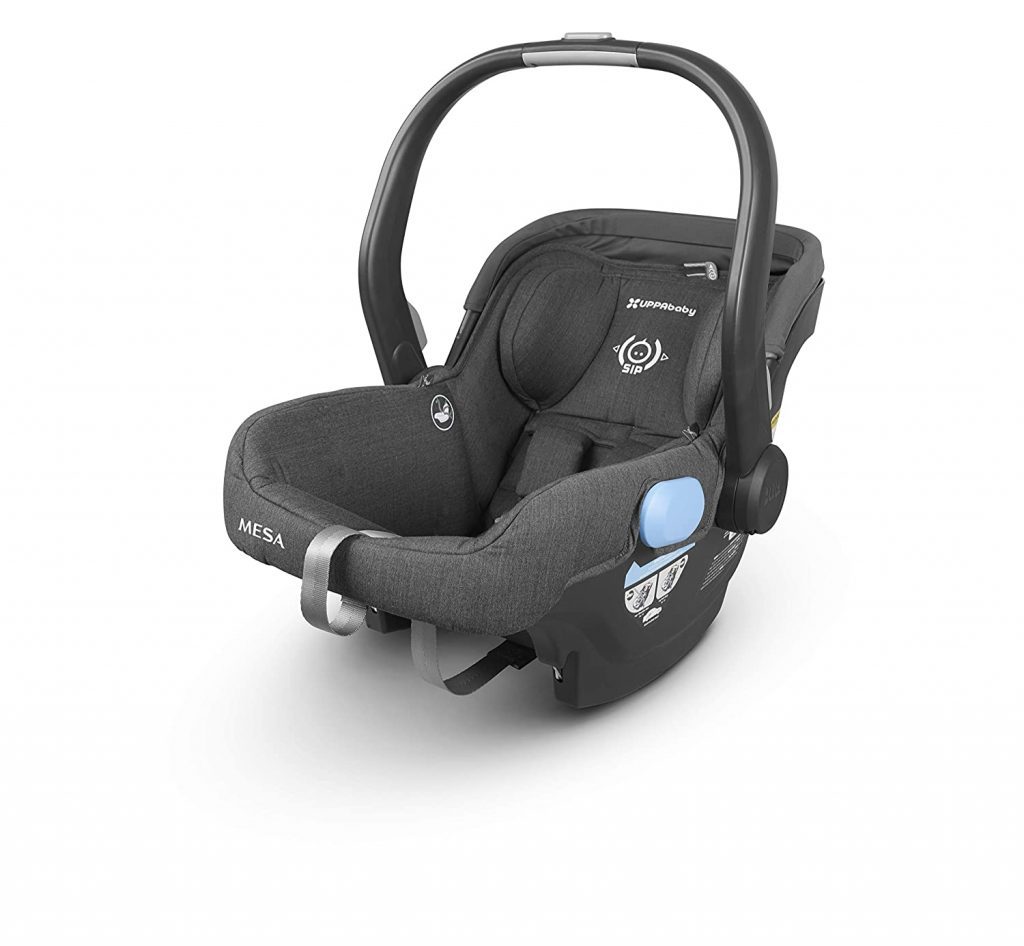 The MESA infant car seat from UPPAbaby claimed to be the first and only car sear to pass federal safety standards without the use of fire retardant chemicals. Furthermore, it includes a SMART Secure system that installs in seconds.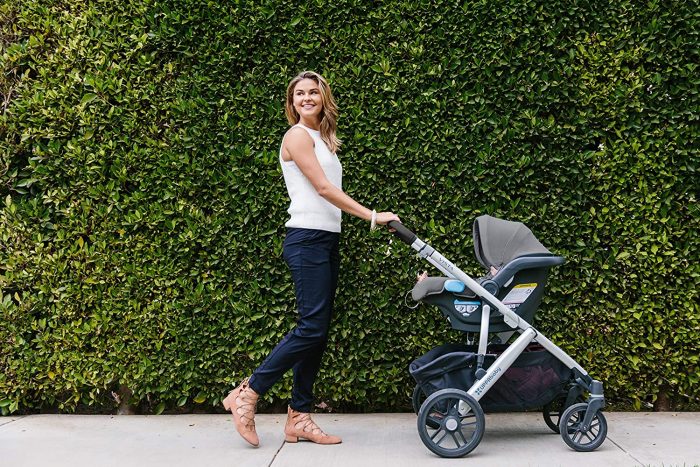 Chicco KeyFit 30 Infant Car Seat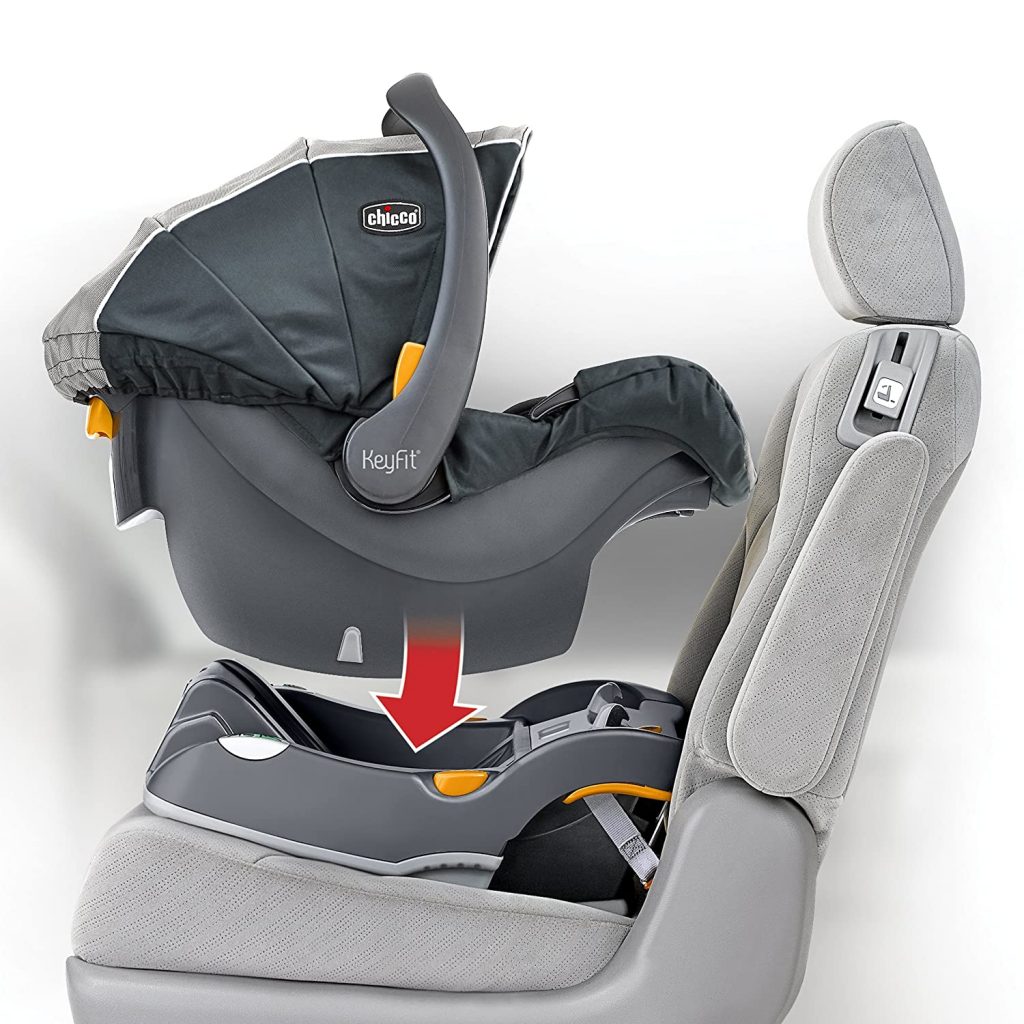 The KeyFit 30 is first on the list of the best car seat in the United States. According to reviews it is easy to install, keeps the baby comfortable and easy to bring anywhere.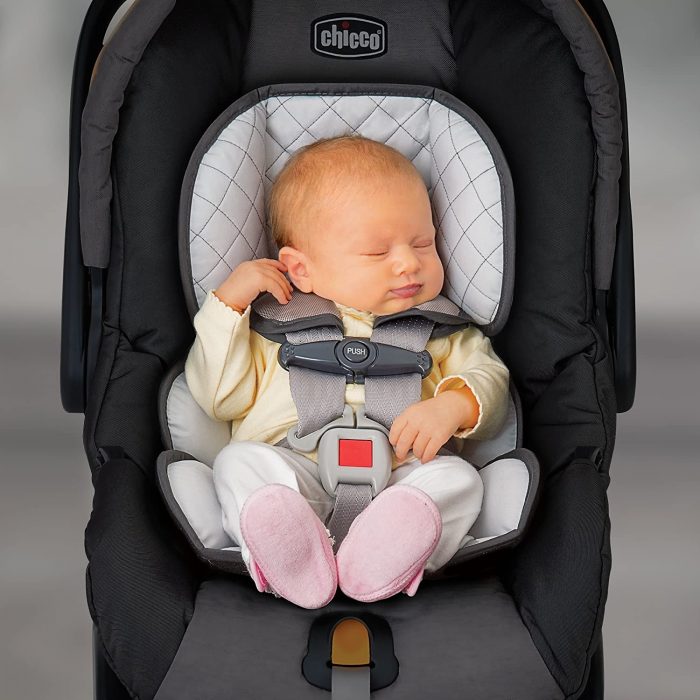 Maxi-Cosi Mico Max Plus Infant Car Seat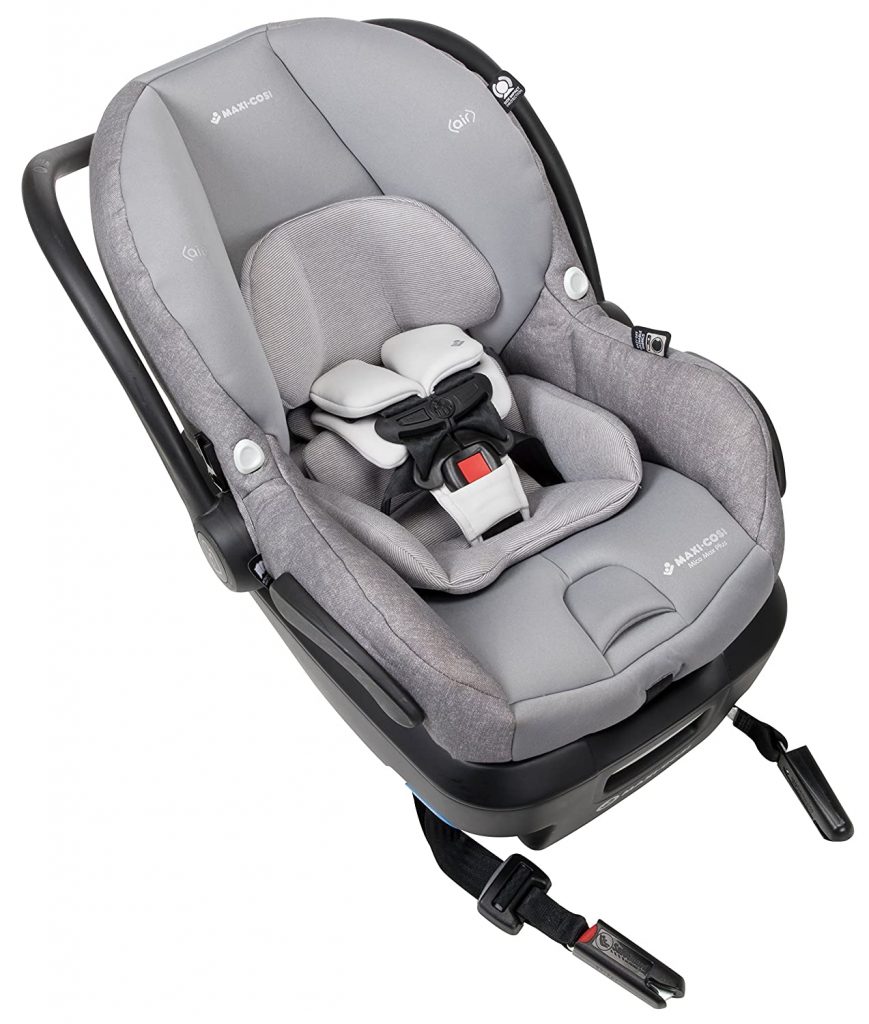 The super-comfortable car seat from Maxi-Cosi is designed to keep your little safe and fuss-free during your journey.
It features a cozy head and neck support, plush padding, and high-quality self-wicking fabric.
The car seat is easy to carry and installs securely.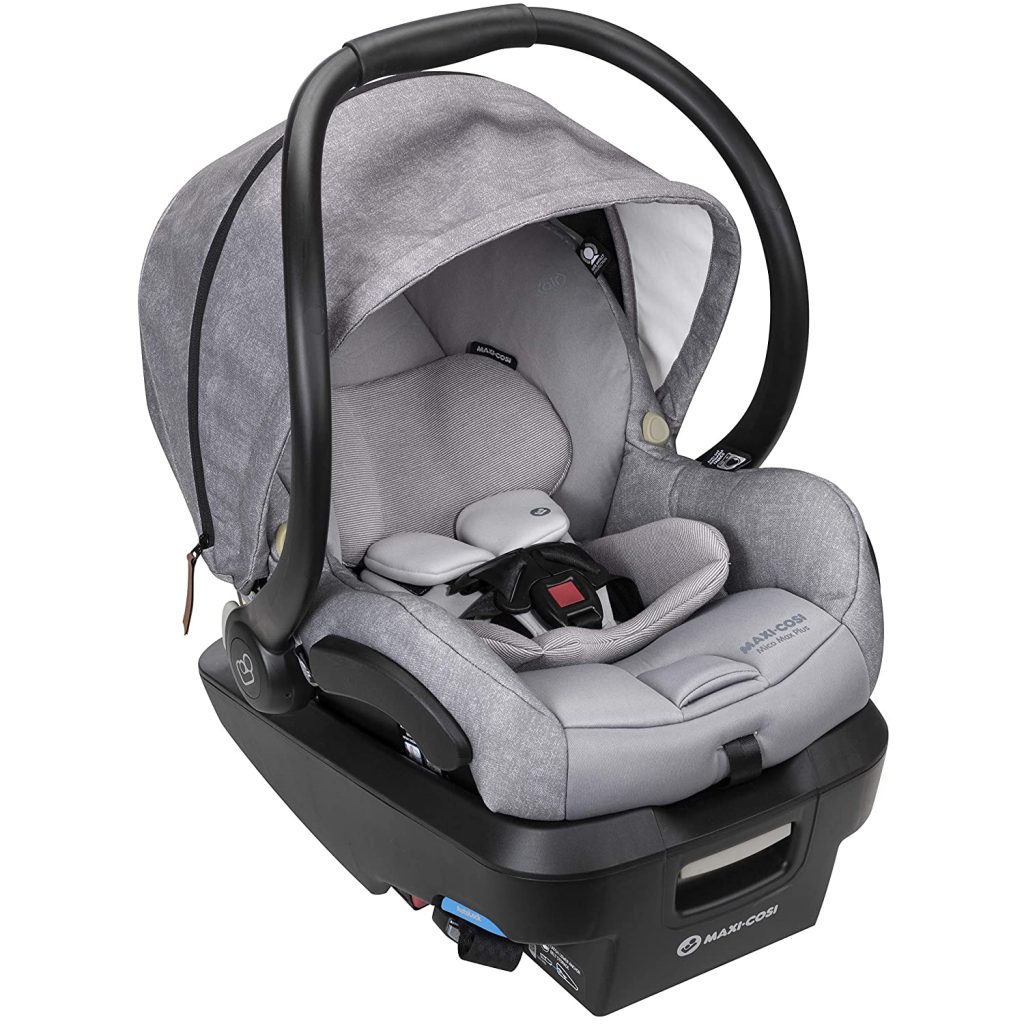 Doona Infant Car Seat & Latch Base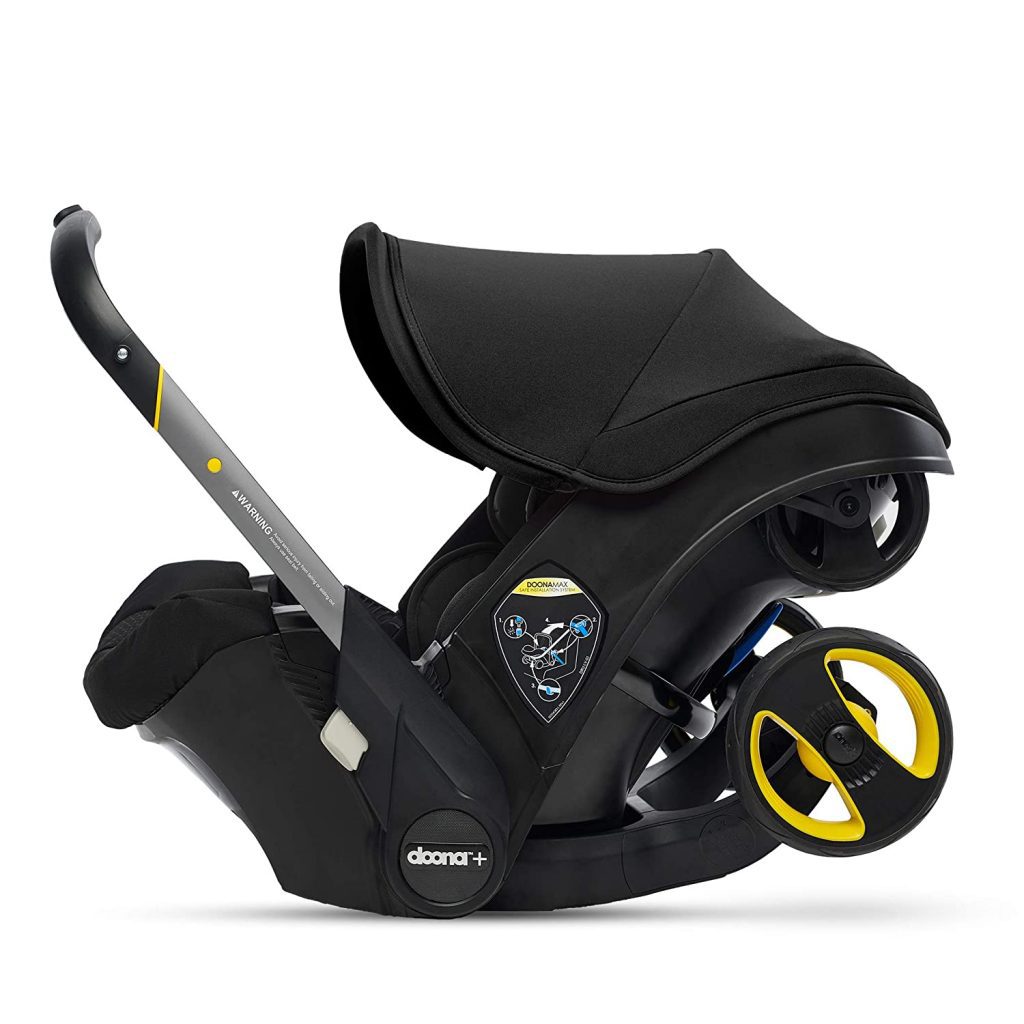 The Doona infant car seat is innovative with regards to design and function. Unlike your regular car set, it can be transformed from car seat to stroller in less than a minute. It is made with comfort inducing materials which justifies its price.
The material of the seat is lyocell fiber and merino wool, making it pleasant to sleep in and be seated in. 
The seat does come with the standard five-point harness. It's great for safety and has been tested for both side-impact and leg impact, protecting both of these.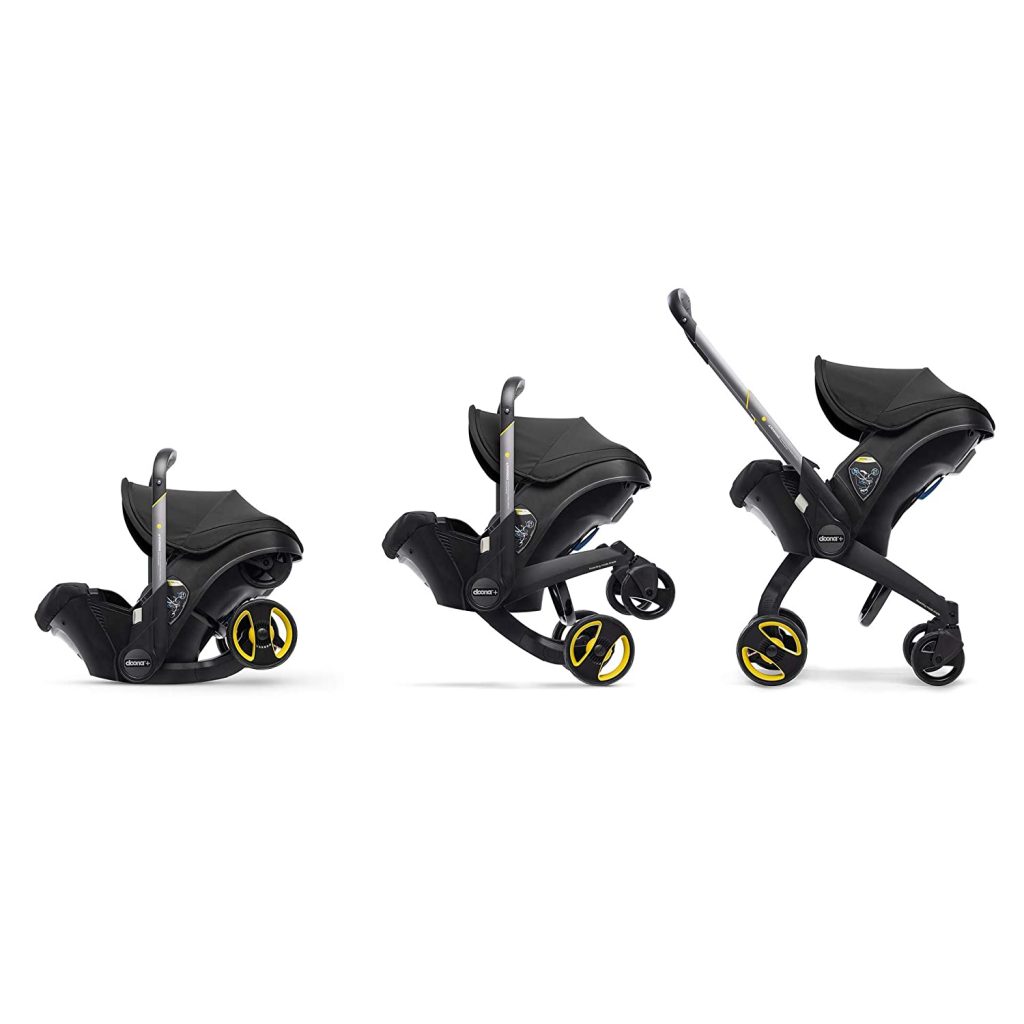 Nuna Pipa: The Features 
First, let's talk about some of the cool features of this. For starters, Pipa car seat can hold for children up to 32 pounds in the rear-facing seat and can maintain a max height of 28 inches, so it's good for most infants. It does come with a mesh drape that you can use to help the infant sleep during car rides.
The material of the Nuna Pipa seat is lyocell fiber and merino wool, making it pleasant to sleep in and be seated in. 
The Pipa seat does come with the standard five-point harness. It's great for safety and has been tested for both side-impact and leg impact, protecting both of these.
If you are going to travel with the infant, it is aircraft certified, so there is no reason to need to buy a travel seat. The Nuna Pipa is incredibly light weighing less than 8 pounds, and it's the lightest infant car seat on the market today, so if you are transferring this from car to car, or even to strollers, it might be your best option.
It also has a reclining ability, which allows it to anchor into the base, making it so easy to put in that you may never struggle with this. 
This Pipa car seat is also weather-resistant too, and it does have a way to muffle out sounds with the sunshade, and it can even be used in the strollers too.
While you may need to make sure the car seat is installed correctly, it can help protect the baby. This Pipa car seat by Nuna allows for you to have fool-proof installation, and with the LATCH system, it will protect the baby. 
The Nuna Pipa is incredibly stable and great for those parents who are worried about those formative years, for it will protect the baby both in and out of the car.
There is also the Nuna Pipa lite, which is an infant car seat that is a lot smaller than the other Nuna Pipa car seats. This Pipa is one of the lightest car seats on the market, but it also has the infant car seat that you can rely on.  This Nuna Pipa infant car seat has many of the other features that the seats infant ones are on the market, and is a high quality vehicle seat that you can enjoy. Pipa is a baby gear that you can rely on, and you can put this on the baby registry and get it right away. It does contain the shoulder pads, the latch system that this type of vehicle seat is known for, and some of the other features, this brand of car seats has. 
Setting Up The Nuna Pipa 
The Pipa is one of the best car seats because the ease of install is there. 
To begin the ease of install, you want to make sure the stability leg is up, and the foot of the carrier is in the upright position, you can adjust these infant car seats once the ease of install is in place. 
The load leg may be used in certain cars. Some parents need the load leg during the ease of install at the foot of the carrier to properly hold it in place. The load leg also helps with securing the belt path as well. It is very easy to put the load leg on, and once that's there, the latch connectors or the belt path connectors are then used. 
The belt path in these Pipa infant car seats is very easy to use, and the ease of install for these infant car seats is good. You secure this at the foot of the carrier, since the foot of the carrier on these infant car seats is what holds this there, and the load leg and the stability leg helps with the ease of install on this. 
Then there are the Pipa latch connectors on this.  The latch connectors are on the car, and if you decide not to use the load leg, you should use this.  The load leg is good, but the latch connectors are already there in the base and top of most cars. 
To begin, you want to use the latch anchors.  The rigid latch is also good to use because with the rigid latch, these latch anchors won't go in any place. Latch anchors also are good for securing the seat to the car, and the latch connectors hold it there. With these Pipa car seats, you attach it to the latch anchors, so that the rigid latch doesn't move. These latch anchors should properly secure it, and the rigid latch should work. 
Usually, this gives your car seats the size of less than a pool noodle, but if you don't want to just use the belt path, these latch anchors and the rigid latch allow for ease of install. 
If you're curious about whether it uses the European belt path, well fear not. It does use the European belt path too, making it a truly versatile car seat, with the ease of install.
The ease of install is good because you have a lot of options. You can have the ease of install with the base, or the ease of install with the other types of parts of this car seat too, and whether you choose to use the lap belt when you're working with ease of install or not, this is a great thing for you to do. 
Pipa Car Seat: The Pros 
This is a great one for newborns, and it can be taken out as the baby grows. The insert can also be removed too, and the compatibility with BOB strollers allows for you to ensure the proper experience for your child. If you're taking a taxi from time to time, you can quickly secure this with a belt, making it usable without the base too. The installation takes seconds also, ad it is incredibly hard to mess up. About 93 percent of accidents that happen in cars with an infant involves improper car seat installation, but the Nuna Pipa prevents this from being a problem. 
Nuna Pipa: The Cons 
There are cons to this as well. The zipper on the canopy is a bit flimsy, and if you're too rough with it, it will break off. Some might think that the cape on there isn't long enough, so it won't cover the space to let your child sleep. There is extra leg support as well, but the piece of the Pipa car seat that's near the legs can end up shaking if it's a long car ride. 
These are the primary issues with this, but luckily, there aren't any recalls that you need to worry about. You also will need to get a stroller with an adapter, something that the Pipa seat doesn't come with, and is sold separately.
Nuna Pipa Ideal Customers 
Pipa is a good car seat for those parents who want to have just one car seat for those beginner years, who like the idea of transferring their child from the car to the stroller without waking up. If you don't feel like lugging around a heavy seat, this Pipa is probably your best option, since it is the lightest on the market. It also has incredible stability, and it is okay if there is a chance that there may be an accident. It is something to consider if you want the premier safety for your child and to help protect them when they're in the car, whether it be your car, another's car, or even a taxi or rideshare service.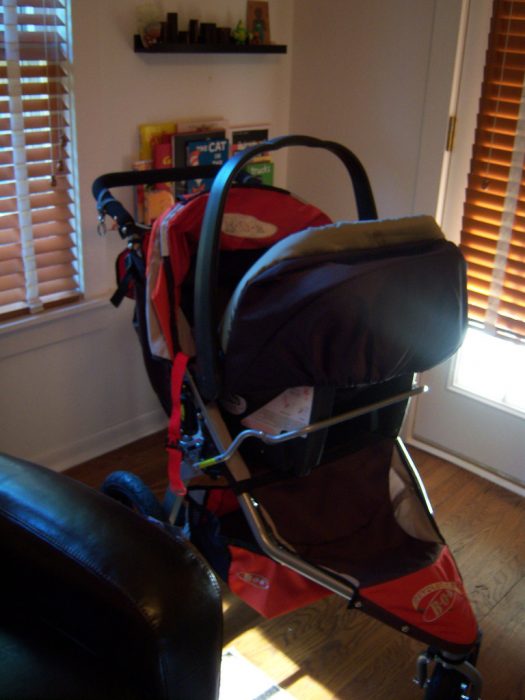 Nuna Pipa: Is It Worth The Money? 
Here is the problem with the Nuna Pipa. It's incredibly sturdy, super safe, and you probably will get a lot of use out of it. But, the newest Pipa models are over 400 dollars, and you may be able to find an older model for 299 dollars, but again, that's a lot of money. However, if you want to save money, Nuna Pipa review says this can be great as a travel set, especially if you're going to have the ease of the stroller.
Pipa can be worth it if you feel like you're going to use it. If you're a parent that is traveling a lot, and you need to have the kid around, and you're going to use the stroller, then, by all means, get this.
Alternatives To Nuna Pipa
While the Nuna Pipa does use the typical vehicle belt to secure it, if you're looking for similar alternatives to this that also use the vehicle belt and latch system, but also are really good, then look no further.
First you have the Uppababy Vista and Cruz. Both the Uppababy Vista and Cruz offer a similar seat option. The Uppababy Vista does have a few more options. 
Then there is the Thule Urban Glide. This is a great all-around terrain stroller, and the Thule Urban definitely feels really good as a buggy for many children. 
Finally, you have the Demi Grow. The Demi Grow is similar to the Nuna Pipa since they're from the same company, but they also have more features, and it's a bit of a bigger carrier. 
Most of these are travel systems too, so if you're thinking of using a Nuna Pipa stroller for this, you're in luck. This has the ability to let you use this, and provides a variety of different options for strollers if you don't feel like getting the Nuna Pipa.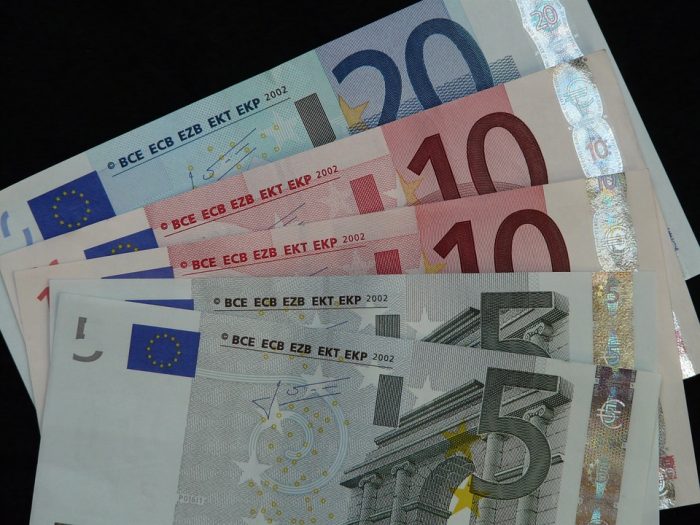 But, if you're a parent who isn't leaving the house a lot, and you're not going to be using this for either function, then I do suggest potentially getting something a little bit cheaper. The biggest thing to remember is that you'll get what you pay for with use. While you will need to get another car seat in the future, this might be an option if you want to have the adapter. It is a stroller that you should consider, especially if you already own a compatible BOB stroller and want to have both of these products together to use them. You might want to check Nuna Pipa reviews to evaluate better if it is the best choice to go for. 
Frequently Asked Questions (FAQs) On Nuna Pipa

Is the Nuna PIPA Lite worth it?
It is lighter than the Nuna Pipa, which benefits those who are disabled in lifting heavy objects. Pipa Lite is $50 more expensive than the other Pipa regular car seat.
When should I stop using Nuna PIPA?
Rear-facing seats are for kids up to two years of age or up until they still fit in it. A Nuna PIPA can be used for seven years after the date of the original purchase.
How long are Nuna car seats suitable for?
The lifespan of Nuna car seats like Pipa is up to 7 years from purchase. If unsure of the date of purchase, it is available at the bottom of the seat.
Does the Nuna PIPA come with the base?
Pipa comes with a base, although an extra-base is available for purchase. An extra-base may is for when the need arises to use another car apart from the family car.
Can you use Nuna carseat without the base?
Yes, a base is not necessary. The Nuna car seat is very convenient and is aircraft approved even without the base. 
Is Nuna Pipa car seat safe?
Yes, Pipa is safe for use. It has the best safety features that ensure the utmost welfare of infants when traveling.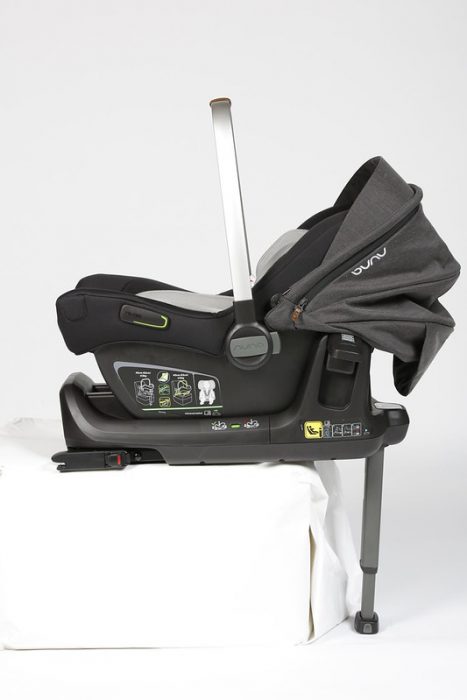 How Long Does The Nuna PIPA Last?
The Nuna Pipa car seat can last up to 7 years. The date of purchase may be accessed at the bottom of the seat.
Nuna Pipa Other Resources
Watch Nuna Pipa Car Seat Reviews on Youtube
Is the Nuna PIPA comfortable?
Why is the Nuna car seat so popular?
Why are Nuna car seats so expensive?
Is Nuna PIPA heavy?
Does Nuna PIPA fit on airplane?
Where is Nuna PIPA made?
Does the Nuna PIPA swivel?
What is the difference between Nuna PIPA Lite and Nuna PIPA?
How do you put a newborn in a Nuna PIPA car seat?
Is the Nuna PIPA convertible?
Last Updated on July 6, 2022 by Rejie Salazar
DISCLAIMER
(IMPORTANT)
: This information (including all text, images, audio, or other formats on FamilyHype.com) is not intended to be a substitute for informed professional advice, diagnosis, endorsement or treatment. You should not take any action or avoid taking action without consulting a qualified professional. Always seek the advice of your physician or other qualified health provider with any questions about medical conditions. Do not disregard professional medical advice or delay seeking advice or treatment because of something you have read here a FamilyHype.com.