When you see Nuna, the first thing you may remark on is the price tag. The revision highlights its overall quality.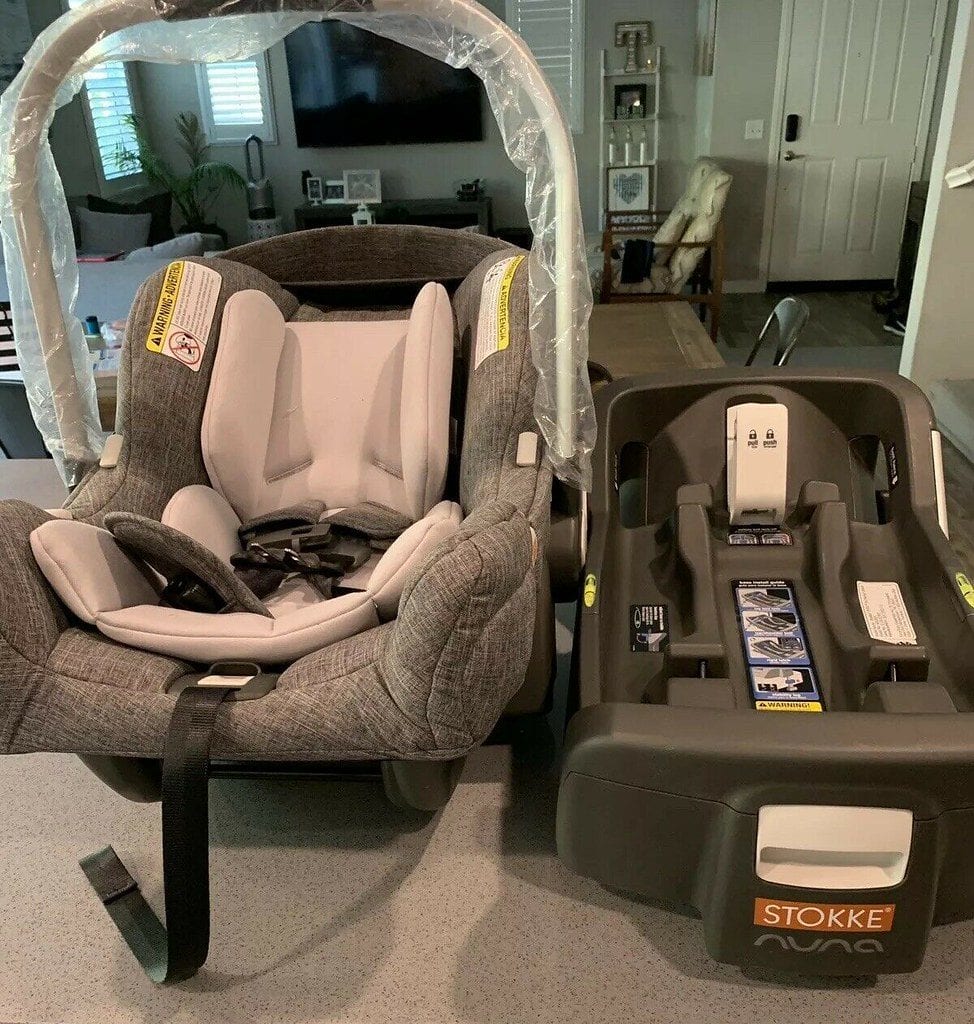 At over 400 dollars, you might wonder if you should get this car seat. When it comes to finding the perfect car seat for your baby, there are many factors to consider, such as weight, straps, and good fit. The Nuna Pipa convertible car seat is a popular choice among many moms, thanks to its premium features, including a dream drape and a rigid latch system with rigid latch connectors and infant seat connectors for easier installation. The lap portion of the lap belt and shoulder belt are also easy to position, ensuring a secure fit for smaller babies.

While it isn't the forever car seat, it is pretty good to mount on strollers, and it can get you and the infant through the first couple of months quickly. You will have to switch over to another car seat eventually, but the thing is, you can use this with BOB strollers, or a stroller that uses this adapter, and it does come with features that you can use in your vehicle. Here, we'll explore whether or not you should get this for your little one with this Nuna review.
Before we begin with the comprehensive review of the Nuna Pipa, it is essential to know that there are alternatives that you can find on Amazon that also offer outstanding quality and safety for your little one. We created a list for you, and we included a brief description of each item so you can have an idea of what other options you have. When it comes to choosing a car seat for your child, it's crucial to do your research and consider all of the available options.
The Nuna Pipa – one of the best in the market. Let's know more about the Nuna review from customers.
Review: Nuna Pipa

Infant Car Seat
UPPAbaby MESA Infant Car Seat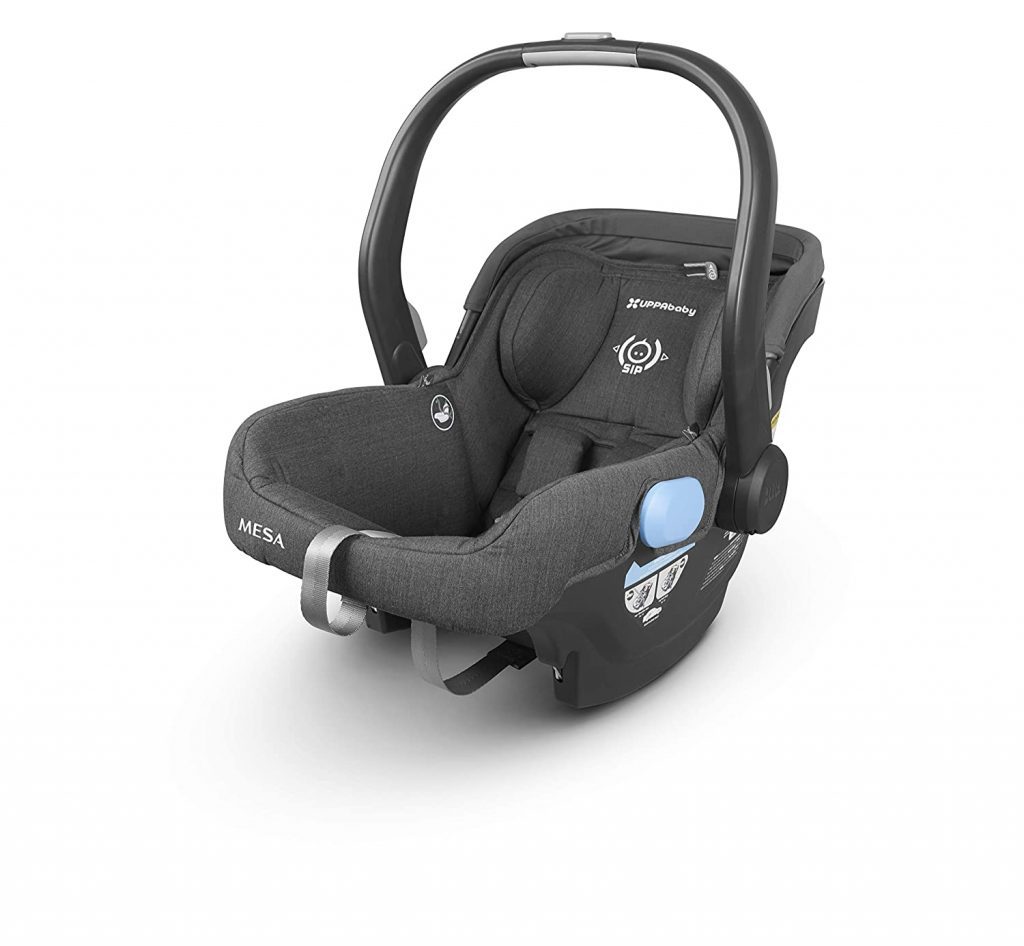 The UPPAbaby Mesa infant car seat has gained popularity for being the first and only car seat to pass federal safety standards without the need for fire retardant chemicals, a feature highlighted in positive UPPAbaby Mesa reviews. Additionally, its SMART Secure system ensures quick and easy installation, further adding to its appeal among parents seeking a safe and convenient car seat option.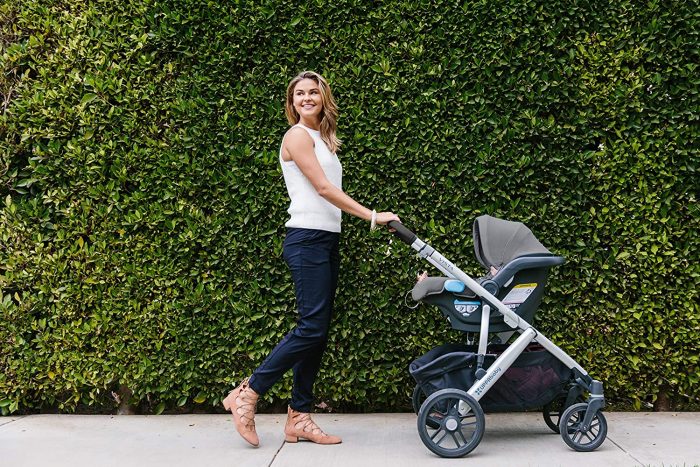 The Chicco KeyFit 30 Infant Car Seat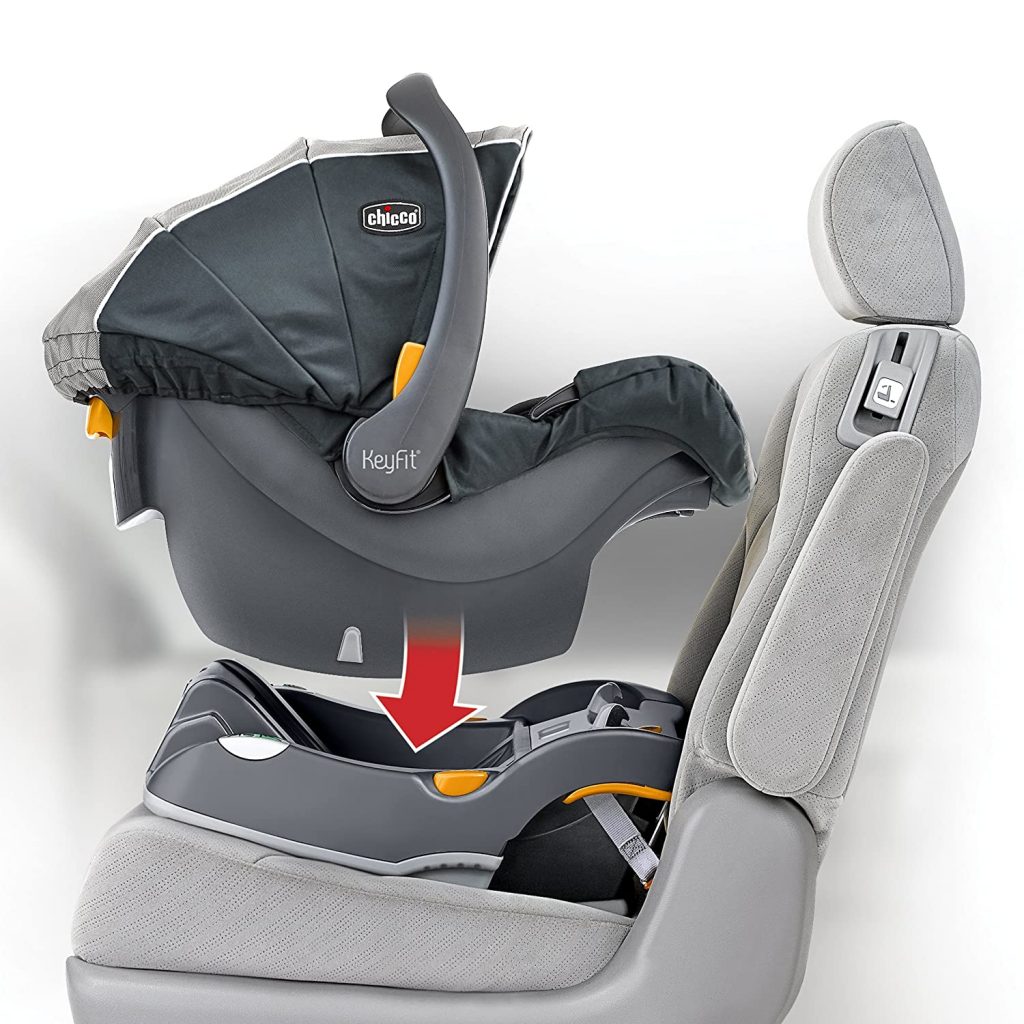 The KeyFit 30 is first on the list of the best car seat in the United States. According to reviews, it is easy to install with the help of a user manual, keeps the baby comfortable, and is easy to bring anywhere.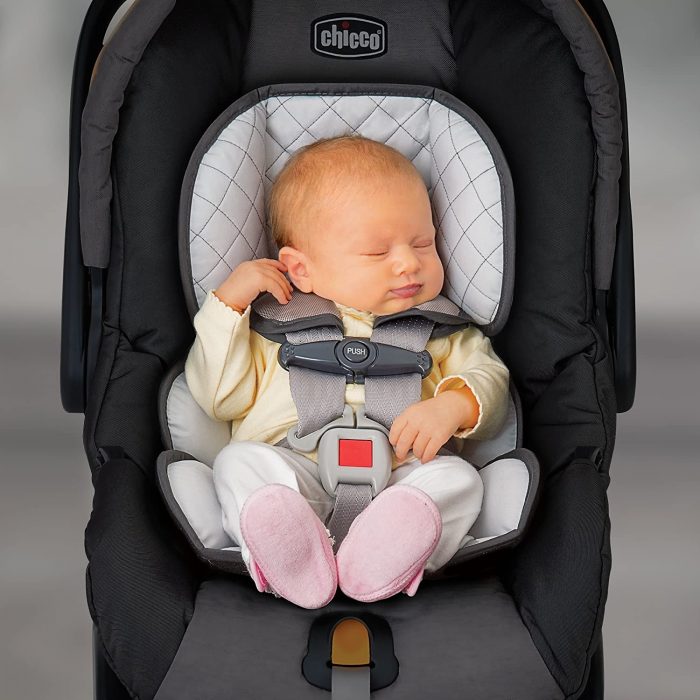 Doona Infant Car Seat & Latch Base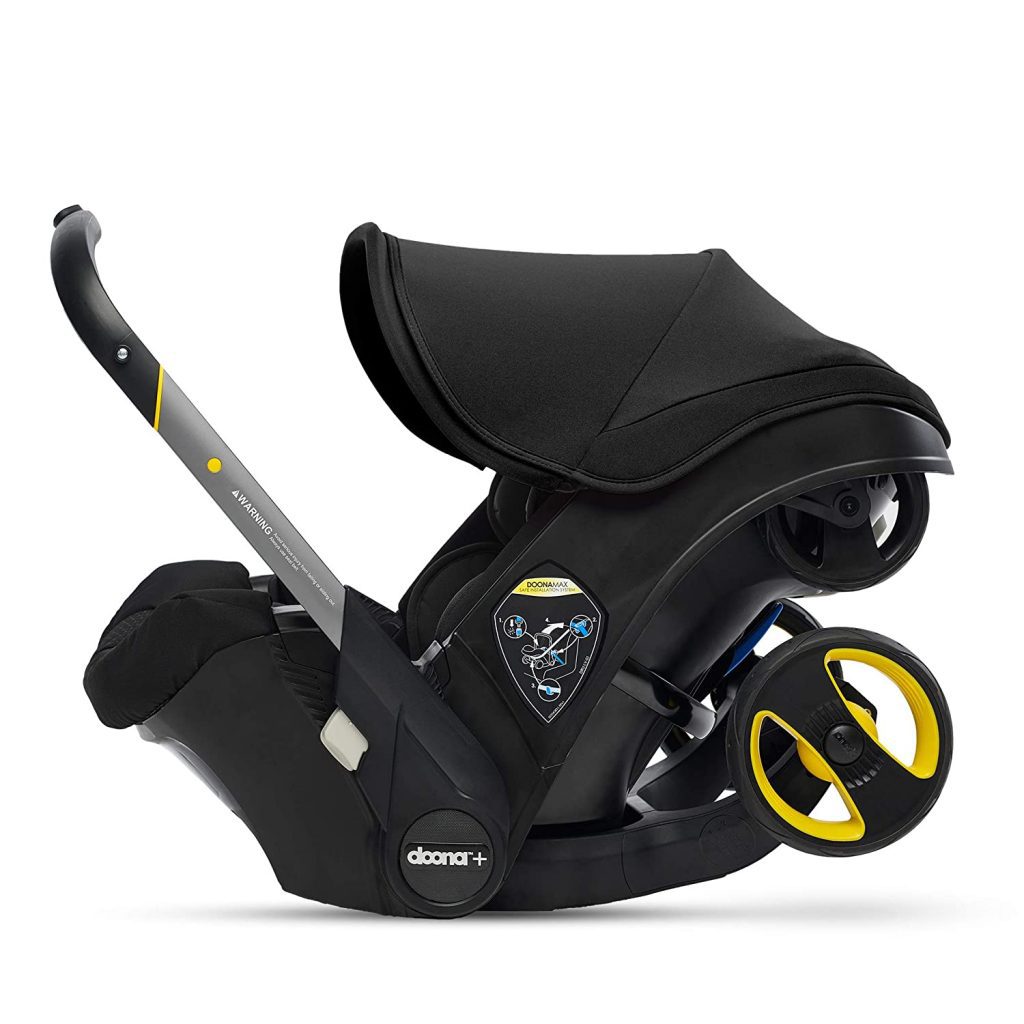 The Doona infant car seat is innovative with regard to design and function, providing a car seat review that emphasizes its uniqueness. Unlike your regular car set, it can be transformed from car seat to stroller in less than a minute. It is made with comfort-inducing materials which justify its price.
The material of the seat is lyocell fiber and merino wool, making it pleasant to sleep in and be seated in. Like the Nina Pipa, this item is also sturdy and durable. The reviews also say so.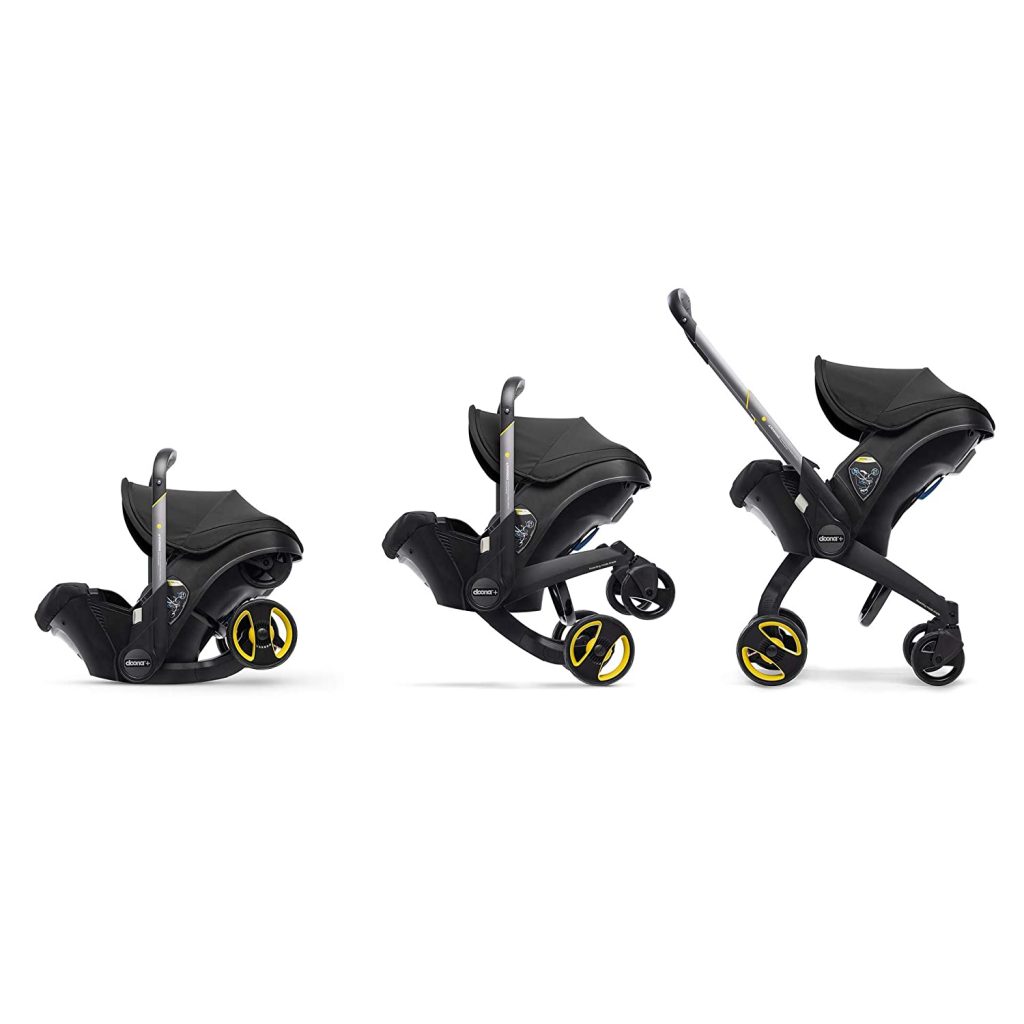 Exploring The Impressive Features And Benefits
First, let's talk about some of the Nuna Pipa cool features. For starters, this car seat can hold children up to 32 pounds in the rear-facing seat and can maintain a max height of 28 inches, so it's good for most infants. It does come with a mesh drape that you can use to help the infant sleep during car rides.
The material of the Nuna Pipa seat is lyocell fiber and merino wool, making it pleasant to sleep in and be seated in, while the harness straps provide extra security for the child, ensuring a precise installation with the bubble level indicator.
The Nuna Pipa seat does come with the standard five-point harness. It's great for safety and has been tested for both side-impact and leg impact, protecting both of these.
If you are going to travel with the infant, it is aircraft certified, so there is no reason to need to buy a travel seat. The Nuna Pipa is incredibly light weighing less than 8 pounds, and it's the lightest infant car seat on the market today, so if you are transferring this from car to car, or even to strollers, it might be your best option.
This car seat is also weather-resistant too, and it does have a way to muffle out sounds with the sunshade, and it can even be used in strollers too.
While you may need to make sure the car seat is installed correctly, it can help protect the baby. This car seat with a foolproof and quick installation, and with the latch guides system, it will give side impact protection. 
The car seat is incredibly stable and great for those parents who are worried about those formative years, for it will protect the baby both in and out of the car, featuring a secure lock off and an anti rebound bar for enhanced safety during a frontal crash.
There is also the Lite, which is an infant car seat that is a lot smaller than the other Nuna car seats. This car seat is one of the lightest car seats on the market, but it also has an infant car seat that you can rely on.  This top infant car seat has many of the other features that the seats infant ones are on the market, and is a high-quality vehicle seat that you can enjoy. Pipa is a baby gear that you can rely on, and you can put this on the baby registry and get it right away. 
Nuna Pipa – Setting Up
The car seat is one of the best car seats because of the ease of installation is there, and it's suitable for securing the load legs for added stability.
The adjustable load leg can be used in specific cars. The load leg is crucial for the ease of installation at the base of the carrier, properly holding it in place, and ensuring the correct position during potential frontal crashes. Additionally, the load leg assists in securing the rigid connectors and belt path.
The belt path in these infant car seats is very easy to use, and the ease of installation for these infant car seats is good. You secure this at the foot of the carrier since the foot of the carrier on these infant car seats is what holds this there, and the load leg and the stability leg help with the ease of installation on this. 
The car seat includes latch connectors in the car. If the load leg is not used, these connectors are recommended for seat belt installation, along with lower anchors for additional stability.
If you're curious about whether it uses the European belt path, well fear not. It does use the European belt path too, making it a truly versatile car seat, with ease of installation and compatibility with the middle seat.
Pipa Car Seat: The Pros
It is a great option for newborns, and it can be adjusted as the baby grows. The newborn insert/infant insert can also be removed, and the compatibility with BOB strollers allows you to ensure the proper experience for your child, adjusting the baby's shoulders to the right height and providing versatile handle positions for added convenience.
The installation takes seconds also, and it is incredibly hard to mess up. About 93 percent of accidents that happen in cars with an infant involve improper car seat installation, but this car seat, with its safety ratings, prevents this from being a problem, featuring a secure crotch strap and recommended seats for proper installation.
One unique feature of this car seat is the Nuna canopy that provides excellent protection from the sun. The shoulder straps also pull smoothly and make it easy to adjust the position of the car seat. Installation is quick and effortless, making it a great option for busy parents. Plus, the true lock system ensures that it meets federal standards for safety.

The Cons
There are cons to this as well. The zipper on the canopy is a bit flimsy, and if you're too rough with it, it will break off. Some might think that the cape on there isn't long enough, so it won't cover the space to let your child sleep. There is extra leg support as well, but the piece of the Pipa car seat that's near the legs can end up shaking if it's a long car ride. 
Ideal Customers
Pipa is a good car seat for those parents who want to have just one car seat for those beginner years, who like the idea of transferring their child from the car to the stroller without waking up. If you don't feel like lugging around a heavy seat, this Pipa is probably your best option, since it is the lightest on the market. It also has incredible stability, and it is okay if there is a chance that there may be an accident. It is something to consider if you want the premier safety for your child and to help protect them when they're in the car, whether it be your car, another's car, or even a taxi or rideshare service.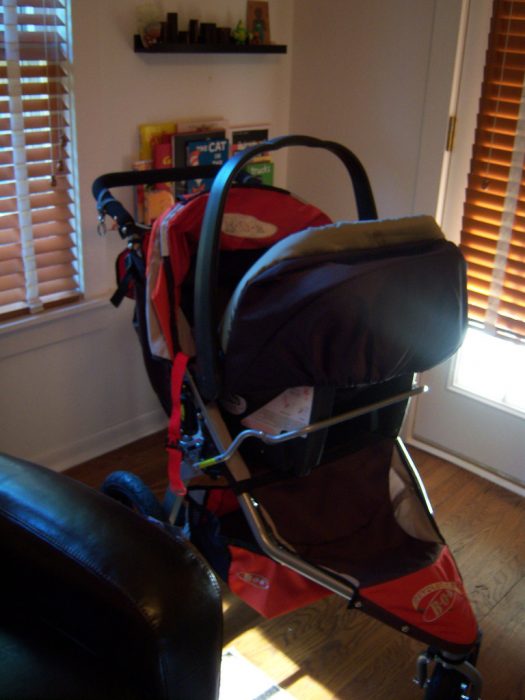 Nuna: Is It Worth The Money?
It's incredibly sturdy and super safe, and you probably will get a lot of use out of it. But, the newest Pipa models are over 400 dollars, and you may be able to find an older model for 299 dollars, but again, that's a lot of money. However, if you want to save money, the Nuna review says this can be great as a travel set, especially if you're going to have the ease of the stroller in your precious cargo.
Pipa can be worth it if you feel like you're going to use it. If you're a parent that is traveling a lot, for city dwellers and you need to have the kid around, and you're going to use the stroller, then, by all means, get this.
Alternatives
While this car seat does use the typical vehicle belt to secure it, if you're looking for similar alternatives to this that also use the vehicle belt and latch system, but also are really good, then explore the market for other car seats that meet your preferences.
First, you have the Uppababy Vista and Cruz. Both the Uppababy Vista and Cruz offer same category seat option. The Uppababy Vista does have a few more options. 
Then there is the Thule Urban Glide. This is a great all-around terrain stroller, and the Thule Urban definitely feels really good as a buggy for many children. 
There are also options like the Britax Pioneer and Frontier, both of which are known for their excellent safety features and comfort for children. Parents can compare and contrast the various strollers available to them, including the Britax Pioneer vs Frontier, to find the best fit for their needs.
Finally, you have the Demi Grow. The Demi Grow is similar to the Nuna Pipa since they're from the same company, but they also have more handy feature, and it's a bit of a bigger carrier, designed by talented Dutch designers for a stylish and functional look.
Most of these are travel systems too, so if you're thinking of using a compatible stroller for this, you're in luck. This car seat has the ability to let you use it with a variety of different strollers if you don't feel like getting the specific one.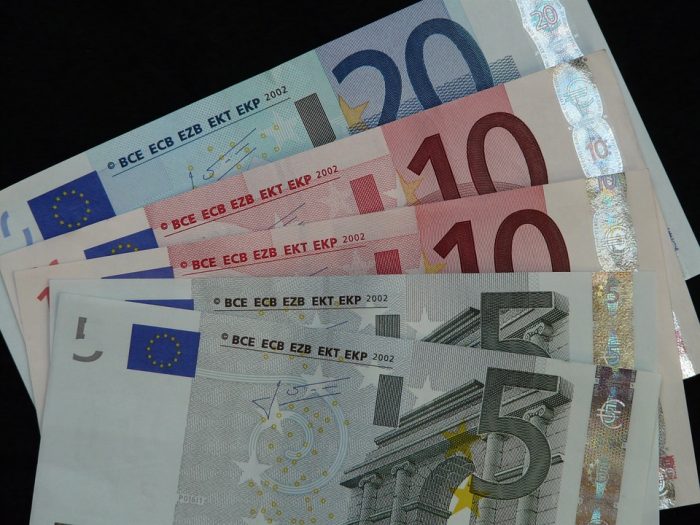 But, if you're a parent who isn't leaving the house a lot, and you're not going to be using this for either function, then I do suggest potentially getting something a little more practical. There are a lot of cheap infant car seats you can choose from. The biggest thing to remember is that you'll get what you pay for with use.
While you will need to get another car seat in the future, this might be an option if you want to have the adapter. If you're looking for a car seat that can also be used with a jogging stroller, the Nuna Pipa is compatible with many strollers, such as those from BOB, and can easily be attached with an adapter for a convenient travel system. And if you're worried about the price tag, it's important to note that the Nuna Pipa does come with extra features that justify the cost, such as the rigid latch system and dream drape.
Of course, it's always essential to double check that the car seat you choose is the right fit for your baby, and some parents may prefer to use a pool noodle or other accessories to ensure a secure fit. But overall, the Nuna Pipa is a lightweight and sturdy option that many parents swear by, thanks to its premium features and good quality in installing car seats.
You might want to check Nuna reviews to evaluate better if it is the best choice to go for. 
Frequently Asked Questions (FAQs)
Is The Nuna Pipa Lite Worth It?
The Nuna Pipa Lite is a premium car seat option that weighs only 5.3 pounds, making it one of the lightest car seats on the market. The Lite version also has a sleek, modern design, and comes with a variety of safety features such as side-impact protection and a five-point harness. While the PIPA Lite is more expensive than some other car seat options, its lightweight design and high-end materials make it a popular choice among parents who prioritize convenience and safety.
When Should I Stop Using Nuna Pipa?
The Nuna Pipa has a weight limit of 35 pounds or when the child's head is within one inch of the top of the car seat shell for rear-facing mode, and up to 65 pounds for forward-facing mode, ensuring the child is always in the right position and protected against potential crash forces.
However, it is always recommended to follow the specific guidelines provided by the manufacturer in the manual. Once your child has outgrown the weight or height limit of the Nuna PIPA, it is time to transition them to a different car seat that can accommodate their needs and size. It's essential to keep your child in a car seat for as long as possible to ensure their safety during car rides.
How Long Are Nuna Car Seats Suitable For?
Nuna car seats, including the Pipa, are designed to grow with your child, making them suitable for extended use.  The Pipa Lite and Lite LX are also suitable for babies weighing between 4 and 32 pounds, but their lower weight limit means they are lighter and easier to carry. The Pipa and Pipa Lite can be used for up to 2 years, while the Pipa Lite LX can be used for up to 18 months. However, it's important to check the manufacturer's guidelines to ensure the car seat is being used correctly and safely for your child's age and size.
Does The Nuna PIPA Come With The Base?
Yes, the Nuna PIPA comes with a base. The base is an essential component of the car seat, as it provides a secure attachment to the vehicle's seat and enables easy installation and removal of the car seat. The base also features a stability leg that helps to reduce the rotational forces in the event of a crash, providing added protection for your child. Additionally, the base can be installed with either the LATCH system or the vehicle's seat belt, making it versatile and convenient for different types of vehicles.
Can You Use The Nuna Car Seat Without The Base?
Yes, a car seat base is not necessary. The Nuna car seat is very convenient and is aircraft approved even without the base. 
Is Nuna Pipa Safe?
Yes, Pipa is safe for use. It has the best safety features that ensure the utmost welfare of infants when traveling.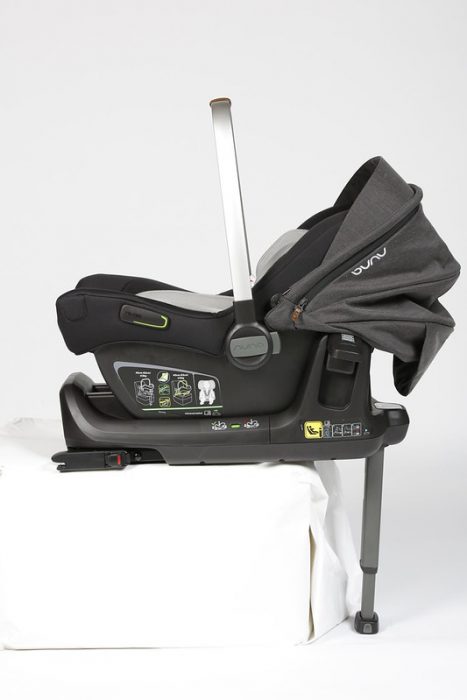 How Long Does It Last?
The Nuna Pipa car seat can last up to 7 years. The date of purchase may be accessed at the bottom of the seat.
Is The Cotton Of The Nuna Pipa Comfortable?
Whether or not the organic cotton fabric in the Nuna Pipa seat is comfortable depends on the child's size and shape, as well as the person's own tastes. Some babies may find the cloth more comfortable than others, and some parents may prefer a different type of fabric for their child's car seat. It's always a good idea to try out a car seat in person or read reviews from other parents to get a better idea of how comfortable it is for your child. One thing is for sure though, its fabric seat is comfortable just like in best baby carrier bikes which is very durable and strong and offers great support for baby's body.
Is Nuna Pipa Popular?
The Nuna car seat has gained popularity among parents for several reasons. One of the main reasons is its sleek design and stylish look. It also offers excellent safety features, including side-impact protection, a load leg base, and a five-point harness system. Additionally, the Nuna car seat is easy to install, making it a convenient option for parents. It is also compatible with a variety of strollers, allowing for seamless transitions between the car and on-the-go activities. Overall, the Nuna car seat's combination of style, safety, and convenience has contributed to its popularity among parents.
Are Nuna Pipa Expensive?
What Is The Basis For Passing Crash Test Results?
The basis for passing crash test results for infant car seats is typically compliance with rigorous safety standards established by regulatory bodies, such as the National Highway Traffic Safety Administration (NHTSA) in the United States. These tests evaluate factors like the car seat's ability to withstand impact forces, properly secure the child, and mitigate potential injuries. When looking for the best infant car seat, it is advisable to consider those that have performed well in independent crash tests and have high safety ratings from reputable organizations like the NHTSA or the Insurance Institute for Highway Safety (IIHS).
How Long Can Baby Use Nuna PIPA?
Is Nuna PIPA Safe For Newborn?
Yes, the Nuna Pipa is a safe option for newborns. It has passed rigorous safety testing and has been designed with multiple safety features, including side impact protection, a load leg for stability, a five-point harness system with a secure crotch strap, and an anti rebound panel for added safety. Additionally, the Nuna PIPA has received excellent safety ratings from various independent organizations. However, it is essential to follow the manufacturer's guidelines for proper installation and use to ensure the maximum safety of your child.
Can Nuna PIPA Be Used On Airplane?
Yes, the Nuna Pipa is FAA approved for use on airplanes, especially for those who prioritize the back seats on the plane. The car seat has been certified for aircraft use by the Federal Aviation Administration (FAA), ensuring a safe and secure travel experience for your child.However, it's always a good idea to check with your specific airline beforehand, as some may have their own regulations or requirements regarding child car seats. When using the car seat on an airplane, it's recommended to use the lap belt and not the seatbelt path on the car seat, and to make sure that the car seat is properly installed according to the instructions provided by the manufacturer.
Why Does Nuna Pipa Have Two Inserts?
The Nuna Pipa comes with two inserts for added comfort and support for newborns. The first insert is a traditional infant insert that helps support the baby's head, neck, and spine, and keeps the baby in a semi-reclined position. The second insert is a smaller one that is used for premature or smaller babies, and it helps position them correctly in the car seat.
The two inserts work together to provide a safe and comfortable ride for your baby, and they can be adjusted or removed as your baby grows and develops. The design and attention to detail make it a popular choice among parents who prioritize their child's safety and comfort while on the road.

Other Resources:
Watch Nuna Pipa Car Seat Reviews on Youtube
Last Updated on May 7, 2023 by Inma Barquero
DISCLAIMER
(IMPORTANT)
: This information (including all text, images, audio, or other formats on FamilyHype.com) is not intended to be a substitute for informed professional advice, diagnosis, endorsement or treatment. You should not take any action or avoid taking action without consulting a qualified professional. Always seek the advice of your physician or other qualified health provider with any questions about medical conditions. Do not disregard professional medical advice or delay seeking advice or treatment because of something you have read here a FamilyHype.com.