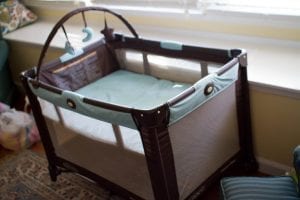 A pack n play is nothing short of a lifesaver in the eyes of busy mothers with infants. It is not challenging to set up wherever you may be doing some work, e.g., kitchen, living room, or backyard. The mesh fabric that serves as its walls is tall enough to prevent a child below 12 months from climbing out. When it's time to sleep or change clothes or diapers, you can do either inside most play n packs as well.
Among the brands that manufacture this product, the one that stands out the best is Graco. The items they put on the market genuinely allow parents and young kids to pack and play anytime, respectively. You can also carry it to the beach, up the mountains, across the country, or wherever your family wants to go.
Considering you cannot decide on what Graco pack n play to buy, take a glimpse of the best pack-n-play products on the go from the brand.
Playard
Let's start with something that can be a staple in your household. This playpen has a total of four sturdy feet – on one side and in the middle – and two wheels on the other end and a durable frame. The combination lets parents to either keep the play yard in place or move it elsewhere. It is a good pack n play since it will remain useful until the child is a toddler.
The pack n play is designed with both parents and babies in mind. The sturdy frame ensures stability and durability, while the foldable design makes it easy to carry and set up wherever you go. The pack n play also features a bassinet, providing an additional sleeping option for your baby. Graco pack n play is a versatile and portable playard that can adapt to your child's changing needs as they grow from a newborn to toddlers. It caters to the needs of both babies and toddlers, offering a safe and comfortable space for play, rest, and sleep.
In addition to its functionality, the Graco Pack n Play is known for its convenience. Its portable and lightweight design allows for easy travel, whether you're going on a family vacation or simply visiting friends for the day. The pack n play can be quickly assembled and disassembled, making it hassle-free to set up and pack away. It comes with a carrying bag, making transportation a breeze. The easy-travel features of the pack n play ensure that you can provide a familiar and secure environment for your baby no matter where you are.
When the baby sleeps, you may lay the child on the full-sized bassinet. The toys attached to the curved bar atop the pack n play may entertain him or her too and ensure comfy surroundings.

Playard Nearby Napper
For an upgrade, you may set your sight on Graco's Nearby Napper. The product does not only come with a full changing station. It also happens to be a play yard with bassinet and portable napper. While the former is removable and can change into a vibrating rocker and portable seat, you can flatten the latter so that the baby can lay down. The flexibility that the playpen offers may allow you to keep everything your offspring may need during the day in one spot and not run around the house to find diapers, wet wipes, et cetera. Multi-functional Graco pack n play is something worth investing in.
One of the key features of the Graco Pack n Play is its ample storage options. It has plenty of room to pack all the necessary accessories for your baby, including extra diapers, wipes, toys, and more. The storage pockets are conveniently located, allowing you to keep everything organized and easily accessible. Whether you're going on a road trip or visiting friends and family, this portable playard ensures that you have everything you need for your little one.
Playard – Twin Bassinets By Graco
Since having twins is such a huge blessing for any family, it's only right for you to get the Graco pack and play playard with a bassinet for each child. The frames of this item slightly curve outward, so the overall design looks contemporary. Instead of plain paddings, the baby baskets have quilted beddings and bumpers that give off a cozy vibe. When both kids are done with sleeping, you can remove the bassinets and place them in the play area together.
Travel Lite – Crib And Playard
If you and your spouse tend to travel from one state to another quite often, the Graco playpen you may want to invest in is the no fuss Travel Lite one. Compared to most playards from the brand, this product is amazingly compact as it's 20 percent smaller than even the Changer LX. It entails that the pack n play weighs less too, which makes it perfect for traveling. You should definitely include it in your baby registry if you still haven't!
Does it consume plenty of room? No. Its width is merely 22.8 inches, so you still have enough space for the rest of your stuff. In case the child's getting bored, you may let him or her sit in the play yard with some toys. This is the perfect pack n play for families who travels a lot, especially to those who travel for their living. It's even recommended for beach-going families. With its sturdy frame, you know it would offer maximum ventilation ventilation for the child on the beach. Just carefully remove sand afterward and use household soap if needed, and you'll be good to go.
The foldable design of the play yard makes it incredibly convenient for parents who are always on the go. Play yards, including the one with a bassinet, are designed to be portable, allowing you to easily transport them wherever you need. The portable playard can be folded up and stored when not in use, saving space in your home.
With a built-in changing table, it provides a convenient spot for quick diaper changes while keeping your baby comfortable. The play yard offers ample storage options to keep all your baby's essentials organized and within reach. Whether you need to carry it from room to room or take it on a trip, the portable playard ensures that your little one has a safe and cozy space to play on the floor or rest in the bassinet.
Pack 'n Play® Graco® Jetsetter™
Similarly, you can purchase Graco's Jetsetter pack 'n play for your family expeditions abroad. This pack n play playard is suitable for plane rides because: 1) its domed canopy can keep your baby away from curious eyes, 2) it comes in a convenient carrying bag, and 3) the vibrating bassinet can help the child sleep through anything. You don't have to go to the cramped airplane bathroom either to change your kid's diaper since the playpen has a station for that. Once you're ready to set foot in a new location, you can compact fold it down into a backpack with a push button fold, completely hassle-free.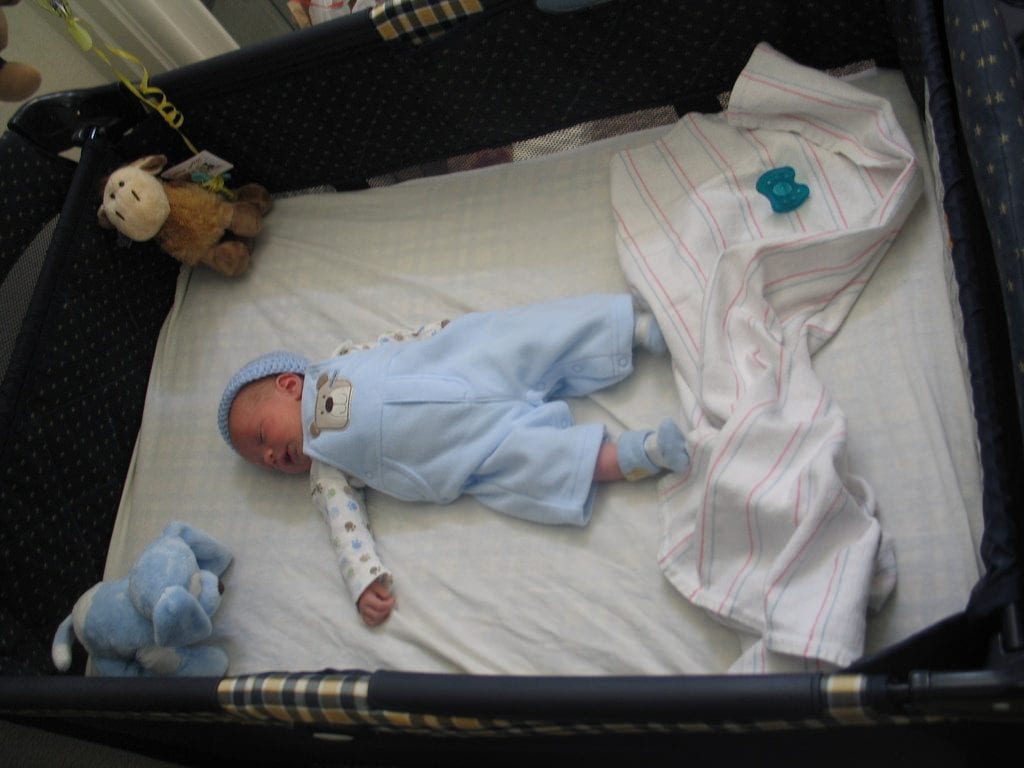 As you can see, there is a broad range of Graco pack n play portable play yards out there. You merely have to choose one based on your budget, the number of kids you have, and where you will use it. Do not worry about the actual process of setting it up – reading the manual might take longer than erecting the playard. The Graco Pack n Play is a popular choice for parents looking for a versatile and reliable playard. This portable playard, also known as the Graco Pack n Play, offers a convenient solution for families on the go.
When you're on the move with your little one, a portable playard with a foldable design, like the one with a bassinet, is a lifesaver. It's easy to carry and provides a comfortable and secure space for your baby to play and rest. With built-in storage, you can conveniently store all your baby's essentials while on the go. The portable playard is a must-have for any parent who values convenience and functionality.
The portable play yards are perfect for parents on the go, offering convenient storage options to carry all the essentials for your baby while providing a comfortable and secure space for your little one to play and rest. The play yards also feature a foldable design and a bassinet for added convenience.
Happy shopping!
Pack n Play
Frequently Asked Questions
Is Playard Safe For Sleep?
Pack N Play by Graco is considered a safe sleeping environment. It has breathable mesh sides and a mattress that follows the guidelines against SIDS. The pack n play provides a safe and secure space for play, ensuring that your baby or toddler can have fun while you attend to other tasks. It comes with a changing table, making diaper changes a breeze.
How Much Foes A Playard Cost?
The price of Graco's Pack N Play depends on the type and variant. You can get one for as low as $49 from Amazon.
Can NewbornS Sleep In Playard?
Yes, it has safety features that prevent SIDS. A bassinet may be used, but babies quickly outgrow it.
Can The Graco Playard Be Used As A Baby Crib?
Yes, it can hold the baby safely. A newborn bassinet insert attachment is a more convenient solution so that the baby is easy to reach.
Do You Need A Mattress For Playard?
A Pack N Play has a firm pad, and a mattress or changing table pad is not a necessity. If you want a long term bed for the baby to have sweet dreams, then a mattress is a recommended sleeping surface.
How Can I Make My Playard More Comfortable?
There are different ways to make a Pack N Play comfortable. The first one is to buy a Pack N Play Graco mattress. Another perfectly suited way is to create a DIY bed that can double as a diaper changer, travel crib, or newborn seat. Finally, use stuffed toys and arrange them in the Pack N Play. With its packable design and easy travel features, it's the perfect companion for parents who want to keep their toddlers entertained and comfortable. The pack n play also includes a travel crib, offering a cozy spot for your baby to sleep while you're away from house.
Are All Playards The Same Size?
Graco playards or pack n plays are not all the same size, but there is a standard size. The standard size measures 27×39 inches.
How Long Can You Use A Playard?
Has Playard Been Recalled?
Which Brand Pack And Play Is Best?
Is Play Yard Safe For Sleeping?
What Age Can You Use Graco Pack N Play?
What Country Is Graco Pack N Play Made In?
Is It Safe To Sleep In Graco Pack N Play?
Is Graco Pack N Play Washable?
Last Updated on April 12, 2023 by Faith Ann Maglantay
DISCLAIMER
(IMPORTANT)
: This information (including all text, images, audio, or other formats on FamilyHype.com) is not intended to be a substitute for informed professional advice, diagnosis, endorsement or treatment. You should not take any action or avoid taking action without consulting a qualified professional. Always seek the advice of your physician or other qualified health provider with any questions about medical conditions. Do not disregard professional medical advice or delay seeking advice or treatment because of something you have read here a FamilyHype.com.