Ask your mommy friends how it was when they first created a baby registry. They would probably say that making a baby registry list can be overwhelming! Trying to figure out the baby's needs is indeed challenging. So let us help. This would be your basic "if I knew then what I know now" registry. I have been through this baby registry to process enough what works and what doesn't.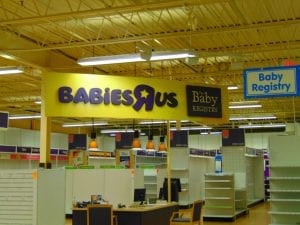 Top 10 Must-Have Items for Every Baby Registry List
 There are certain items that parents would need to buy or borrow. It is easy to get lost in stores, and most of the time, you just feel that you need everything you see. The truth is, you do not need most of them! Your love and your milk-filled boobs are enough, along with some comfortable onesies. Or it can be a swaddle blanket and on somewhere safe to sleep. If you want to create a baby registry list with the things you would use, then this is the guide for you.  Thus, these ten significant items will make your life easier.
Swaddle Blankets. This can help them feel more secure, and they're less likely to wake up if swaddled.
Infant Car Seat. You are required to get one, or else you won't be allowed to leave the hospital.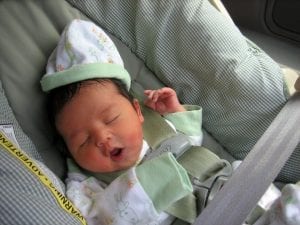 Stroller. Getting one isn't necessary but it helps especially when you want to take a walk with the baby
Double Electric Breast Pump. By getting one, your partner will be able to help with feeding the baby while you get some rest.
Meal Service. By having a meal service, you can eat healthily without doing the work of cooking.
Nursing Pillow. Another important must-have, this can help you hold your baby while feeding them so that you won't get tired.
Cute Onesies or Gowns. Make your baby feel warm and comfy during cold nights.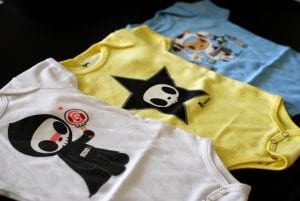 Baby Swing. Give your arms a decent rest from rocking the baby to sleep by having this one around.
Sound Machine. This can help you and your baby sleep more soundly by effectively putting the baby to sleep through imitating the noises in the womb.
Baby Carrier. Carry your baby with you without tiring or limiting your arms with this.
Help Baby Sleep With These Baby Products
 Newborn Sleep Space- it's necessary for your baby to have somewhere to sleep in. Some examples could be bassinets or baby boxes.
Swaddle Blankets- This can help them feel more secure, and they're less likely to wake up if swaddled.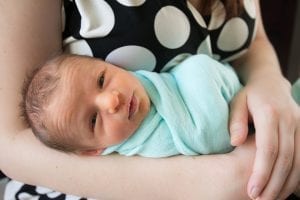 Sound Machine– Sound Machine- your baby can sleep more soundly with this as it imitates the noises in the womb.
Baby Monitor – this can help you know when your baby is being distressed.
Crib – you don't need to have one right away, but if you're going to get one, make sure that it meets the safety standards.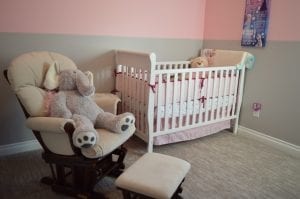 Mattress– most of the time, this is bought separately
Crib Sheets – if you're buying one, make sure to buy two to three pieces
 Best Nursing Products For Your Baby Registry List
 Nursing Cover- if you don't feel like breastfeeding in public, this can help you.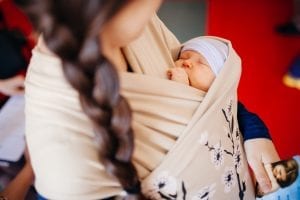 Breast Pads– this can help prevent leaking.
Nipple Cream– this can help with sore nipples.
Nursing Bras– always be ready for breastfeeding and give your baby easy access by wearing nursing bras.
Hands-Free Nursing Bras– this one is for moms who pump milk a lot.
Nursing Tanks– this can make resting and breastfeed more comfortable for you.
Button Up PJ Tops– this is an alternative to nursing tanks.
Breast Pump– by getting one, your partner will be able to help with feeding the baby while you get some rest.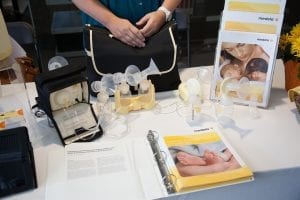 Breast Milk Storage Bags– don't your breast milk go to waste, so get one of these to store them around the house.
Bottle-Feeding Baby Registry Must-Haves
Sometimes breastfeeding isn't possible, so that's when bottle-feeding comes in. Including a bottle-feeding list in the baby registry list is a must! Here is a list that can help you with it
Bottles- get a 4 oz. and an 8 oz. bottle with different flows for the nipple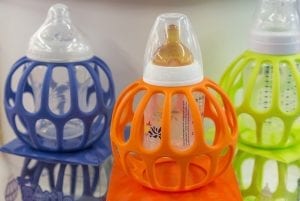 Bottle Drying Rack– let your bottles dry quickly with this
Cage for bottle bits and pacifiers
Formula –Before buying one, consult your pediatrician or read more online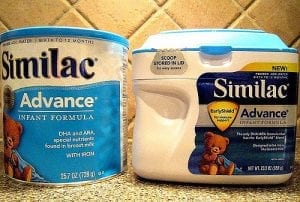 Formula dispenser – you can feed your baby anywhere with this
Bottlebrushes– having clean bottles is necessary so don't skimp out on this one
Bottle Sterilizer– you can also sterilize by steaming them in a pot but be careful not to melt them
Diapering Needs For Your Baby Registry List
 Diapers are a necessity for your newborn. Read through this list to get an idea of what to buy
Diapers- Buy lots of this and in different sizes for when your baby grows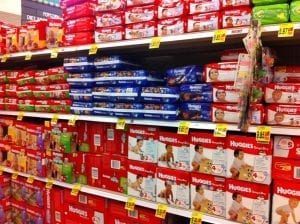 Diaper Bin – you can still use trashcans, but diaper bins can help control the stink
Diaper Bag – backpacks can be an alternative for this but if you want one, don't get one that will be too heavy in the future
Diaper Rash Ointment– make sure it's zinc-based
Changing Pad– this can be useful especially when there are no changing tables
Wipes– get different brands to be safe, and so you'll get plenty of options
Clothing/Layette To Add To Your List
Since your family and friends will probably buy you baby clothes, try to keep this list to a minimum. And baby clothes shopping is always fun.
Onesies– choose the soft ones
Gowns– make diaper changing easier for your baby
Kimono Tops– this can be good if you get scared of putting clothes over your baby's head.
Sleepers– this can keep your baby feel warm at night even without blankets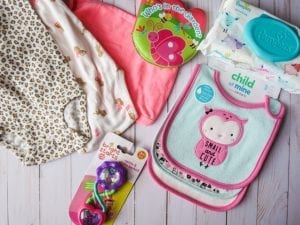 Bibs– make sure to list several types of bibs
Burp Cloths– get ones that are soft and absorbent
Baby Hats– these aren't necessary, but they'll look cute on your baby
Mittens– this is a must to prevent your baby from hurting themselves with their nails
Booties– keep your baby's feet warm with this item
Health and Hygiene
Hygiene is important, so here are some items to get:
Nail clippers – this is important to keep your baby's nails trimmed and prevent them from scratching themselves
Digital thermometer – keep track of your baby's temperature with this
Bulb Syringe or Nosefrida– this can help remove that sticky mucus out of their nostrils
Bathtub – make bath time more fun by having one of these. Recommended brands are Eurobath or First Years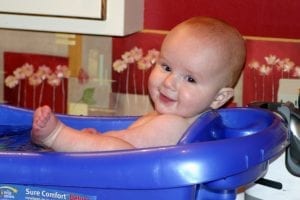 Tylenol, Gripe Water, Baby Mylicon, Orajel
Shampoo and body wash
Teething tablets
Purell – be organized with your baby necessities with this
Services
Cooking – cooking can be a hassle when you're taking care of a baby so having food is a godsend
Cleaning – this can either be for some weeks or months
Home Doula – an extra hand like a night nurse will always be appreciated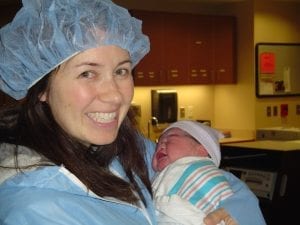 Massage – after a stressful day of taking care of the baby, this will sound good
Classes – having classes and memberships can help you learn more about being a parent from other moms
Very cool: BabyList can let you register for services like massages and items like diapers
Six Months And Beyond
Growing up is inevitable. Therefore, having a list for the future is also important. Time passes quickly for babies, and in no time, you will be thankful that you included the following in the baby registry list.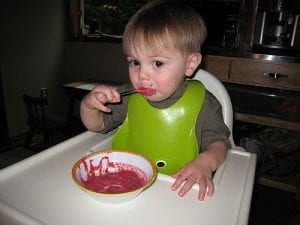 High chair or booster/ feeding chair
Portable Crib- this can be extremely useful for traveling
Something to prop baby up- lots of people recommend Sit Me Up
"Big boy" car seat
A stroller that works for the sitter-upper gets one that can fit in your trunk. Good choices are Baby Jogger and UPPAbby Minu
Sign language books and DVD – wouldn't it be great if your baby learned this?
Feeding bowls, spoons, bibs
Jumperoo or Exersaucer entertainment pod
New Vs. Used (Find Out What You Can Leave Off Your Baby Registry List)
It doesn't matter if the item is new or used as long as it meets the safety standards. Always ask if the hand-me-downs are still safe to use.
Sites like Facebook Marketplace or Craigslist also show used baby stuff. You can also ask online in mom forums and your friends about used baby gears. They're likely to agree to sell it or give it rather than let dust bunnies collect on it in the storage.
I'm cool with yard sales for most things, but not these:
Car Seat. Don't skimp out on this one, especially since safety regulations for this is a must.
Crib Mattress. The possibility of having a SID due to it being a used crib might turn off some people.
Mechanical Breast Pump. Some might not want hand-me-downs of this for hygiene, especially for electric ones, but hand pumps are washable.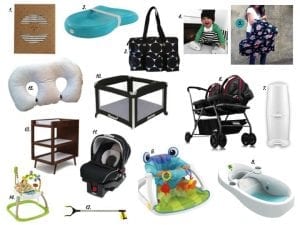 These are a lot to take in, but as a mom, you'll want the best for your babies. So take your time and choose what you fancy – for you and baby!
Frequently Asked Questions
Last Updated on January 12, 2023 by Rejie Salazar
DISCLAIMER
(IMPORTANT)
: This information (including all text, images, audio, or other formats on FamilyHype.com) is not intended to be a substitute for informed professional advice, diagnosis, endorsement or treatment. You should not take any action or avoid taking action without consulting a qualified professional. Always seek the advice of your physician or other qualified health provider with any questions about medical conditions. Do not disregard professional medical advice or delay seeking advice or treatment because of something you have read here a FamilyHype.com.