Ever since they first came out, people have been interested in hoverboards and for a good reason. These balancing scooters have a whole lot of cool features, and they allow you to try out something completely new, high tech and futuristic. But are these actually safe? We're going to take a look at a few of the most important things you need to know about balancing scooters before you decide to buy one for yourself.
To make you aware of what your options are, we also made a list of the highly-rated ones from Amazon, and we highlighted the features of each one so you can see what it offers. If you scroll down, you will also discover more FAQs and safety tips.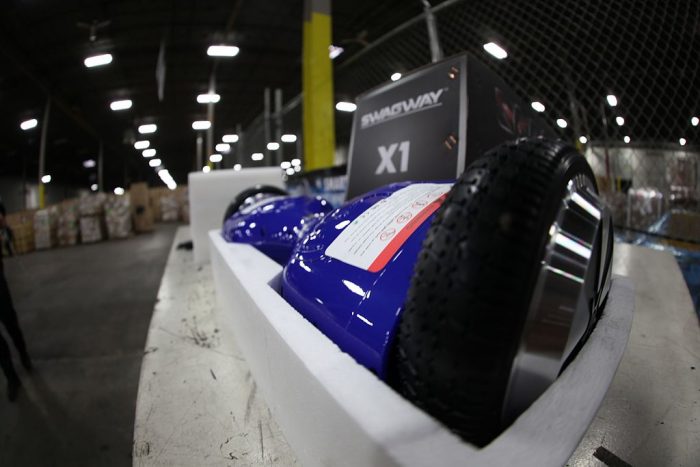 Hoverboards for Kids
Get a UL 2272 certified board. The first thing you need to know is that UL 2272 certified hoverboards are not considered a fire hazard. That means these are the best hoverboards for you because they are safer.
Check the age rating. Know how old someone should be to be able to use the hoverboards safely before you allow a child to use one. You do not want your child to use a hoverboard if they are too small as they may not be able to control it, leading to injury.
Never leave the hoverboard or balancing scooter charging overnight. You want to make sure that you remove all possible chances of a fire or explosion, and charging your hoverboard overnight is definitely a potential problem. You want to make sure that you refrain from this to keep the hoverboard from overheating.
Where are you using the hoverboard? Some hoverboards and balancing scooters are able to be used on soft surfaces; however, most are still only intended for solid, flat surfaces. Pay attention to where you want to use the hoverboard and make sure that you're getting the right style for your needs.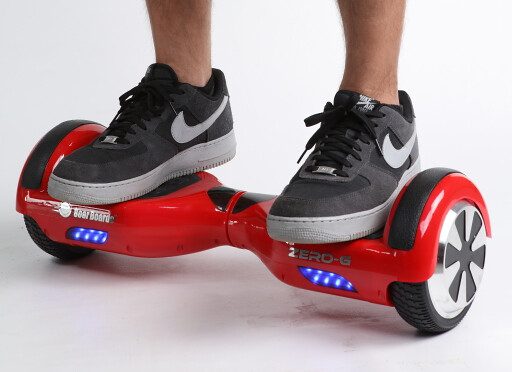 LIEAGLE Kids' Hoverboard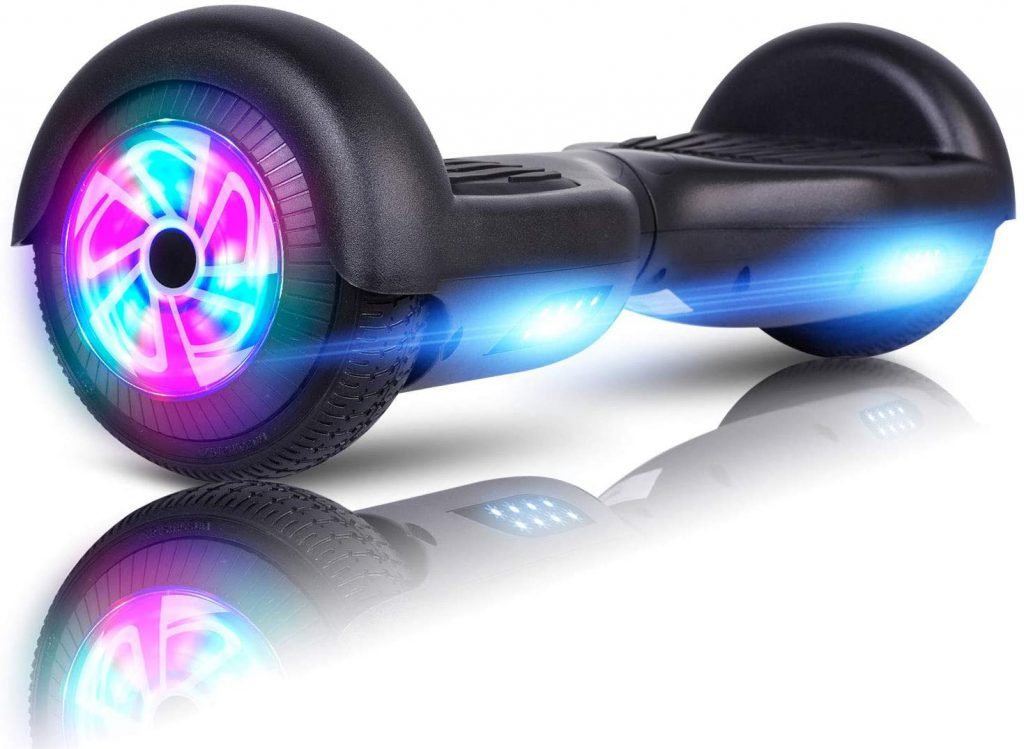 The hoverboard has an innovative design and it is equipped with 2 led light-up flash wheels which adds appeal to it.
It is simple to use and it has stable control which makes it the scooter of choice for beginners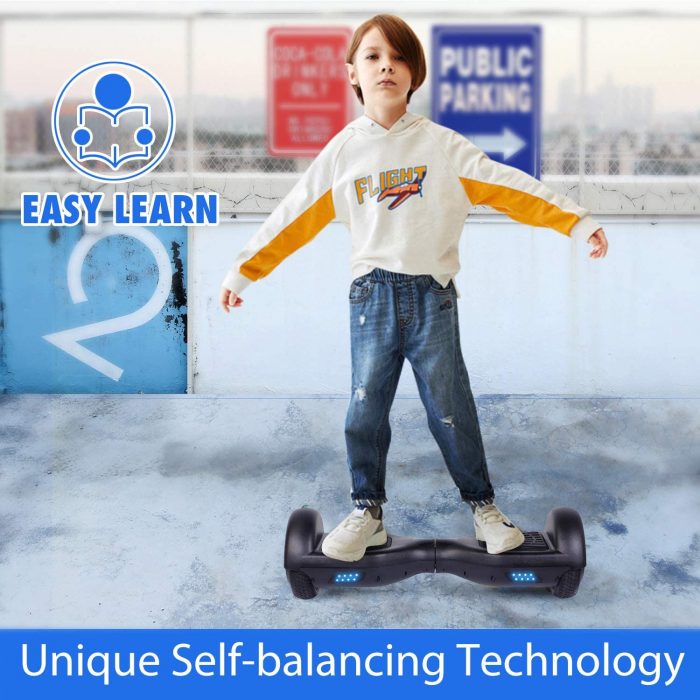 XPRIT Hoverboard w/Bluetooth Speaker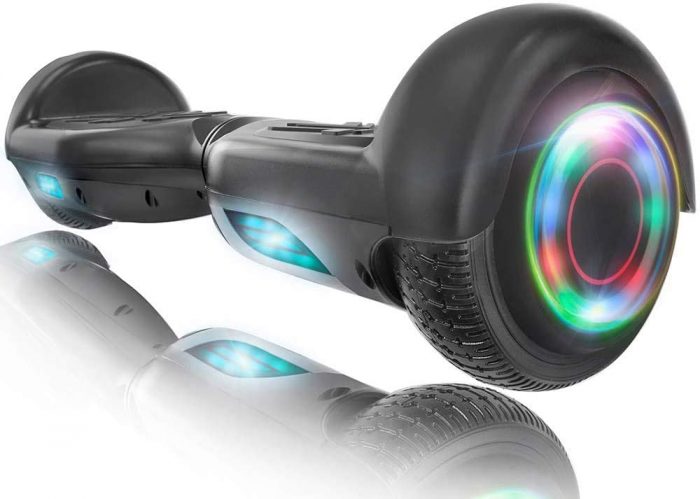 The hoverboard from Xpirit comes with led lights on its wheel and it is available in many flashy colors. It can speed up to 6 mph and its battery life can last up to 45-75 minutes.
It is UL 2272 certified and it can accommodate weight from 45 lbs up to 165 lbs.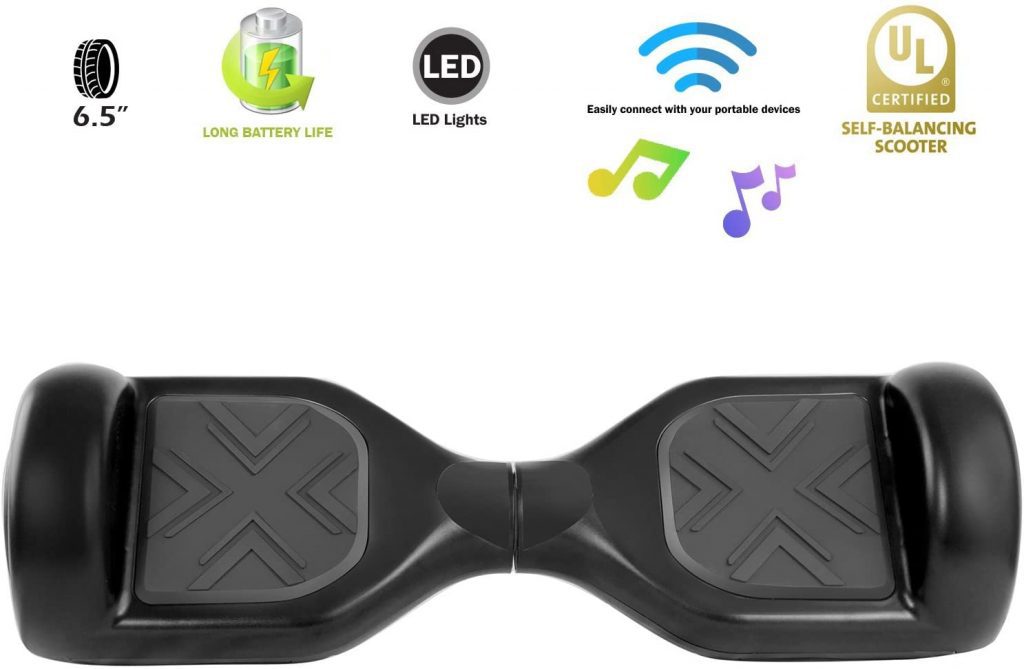 Hover-1 Drive Self Balancing Kids' Hoverboard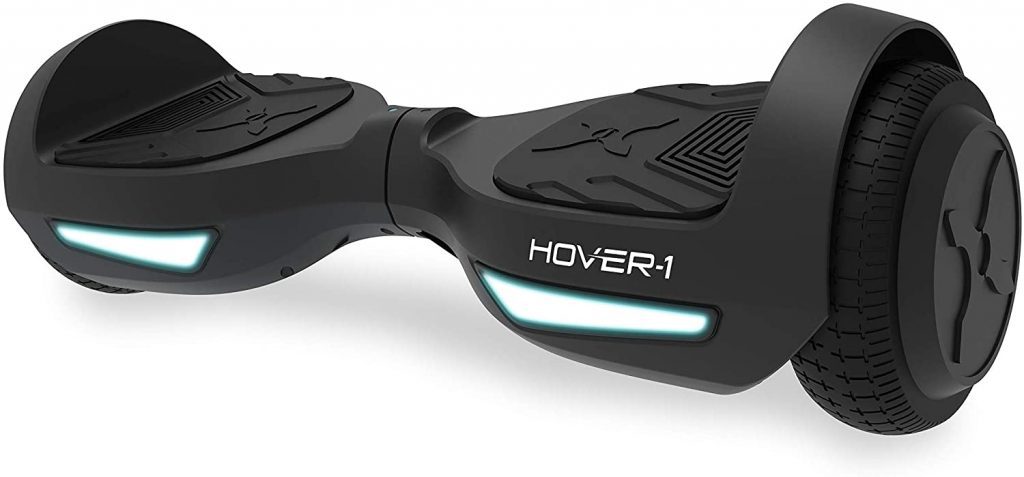 The Hoverboard is the perfect present for kids who craves for adventure. It makes a fun ride and it can speed up to 7 mph. It has a battery level indicator for easy monitoring.
It can hold up to 160 lbs.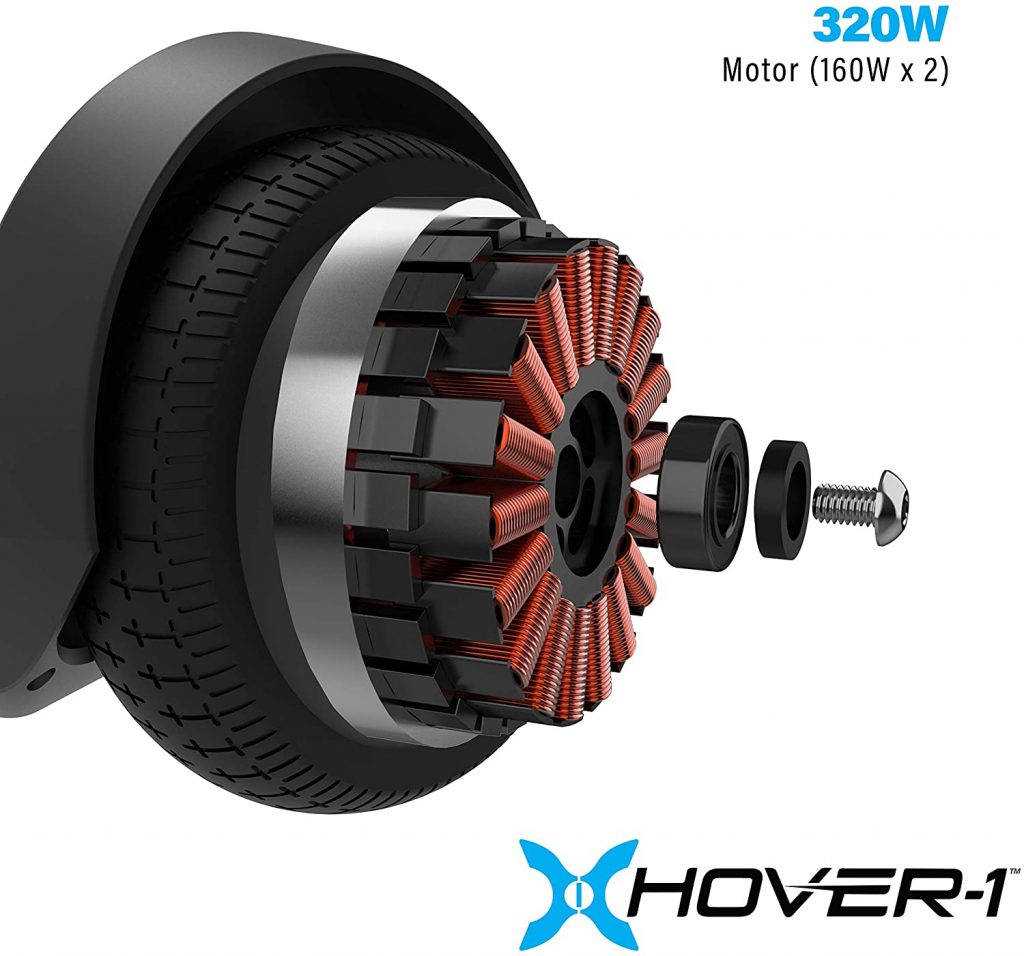 SISIGAD Hoverboard Self Balancing Scooter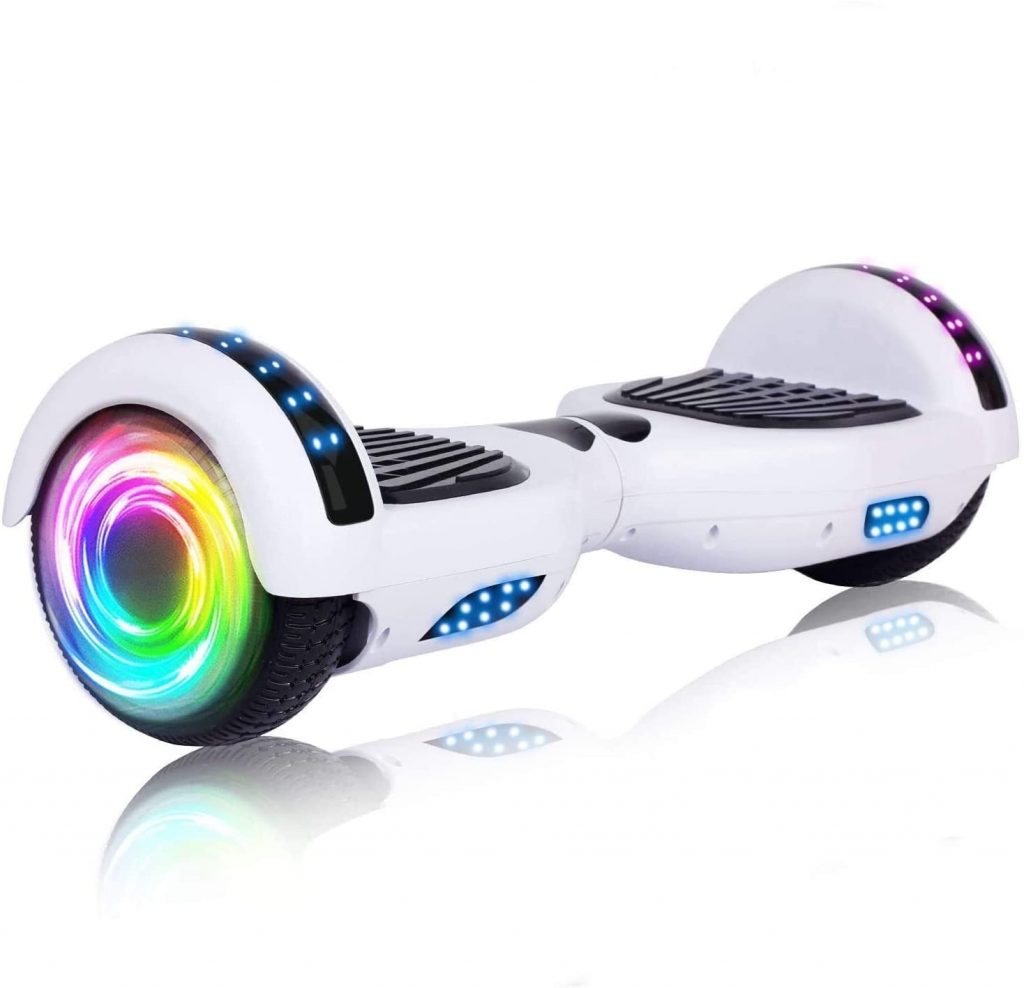 The self-balancing scooter is equipped with led lights and a built-in wireless speaker that connects easily to portable devices.
Your child can enjoy a fun ride while listening to their favorite music with this high technology toy.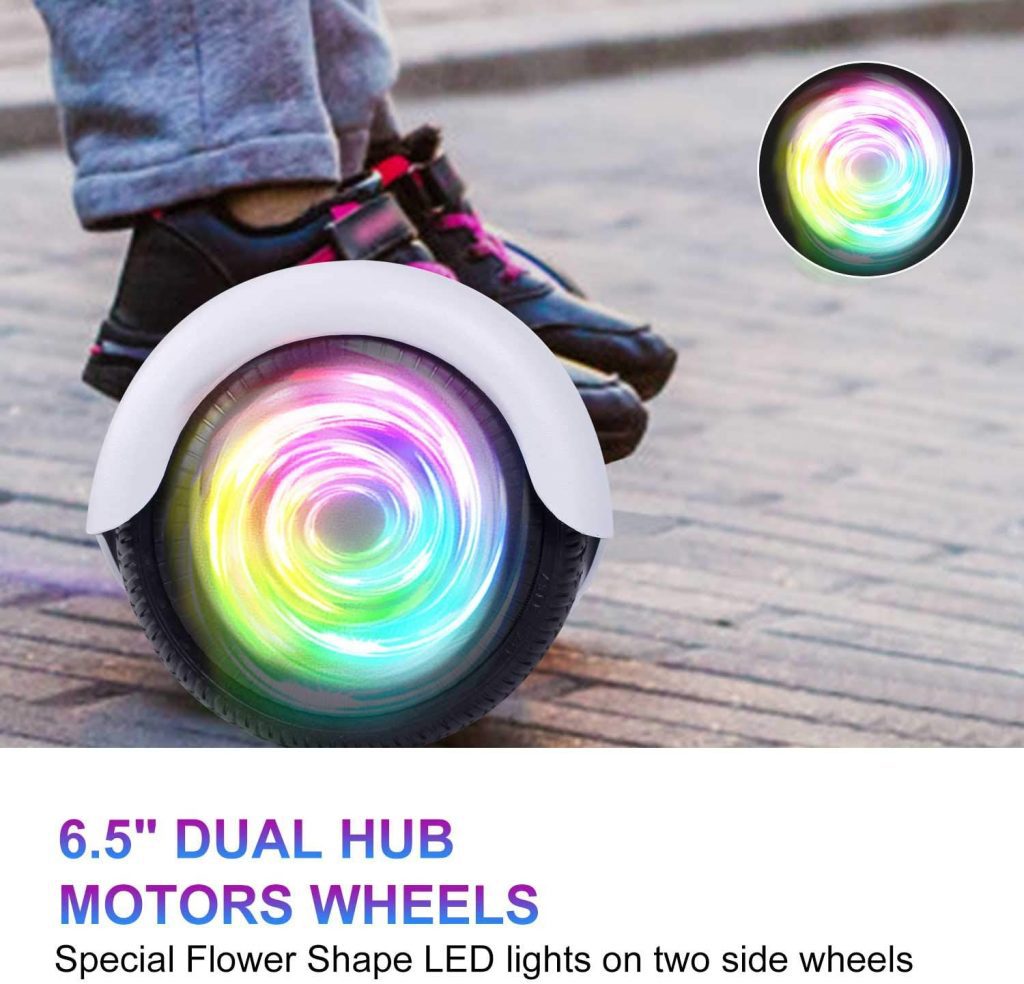 Best Hoverboards for Kids FAQs
Do Hoverboards for Kids Explode?
One of the top questions that most people ask before getting hoverboards for kids is "are hoverboards safe?" Most hoverboards are now safe from explosions, which means you should not have to worry about this safety concern. However, there are still some hoverboards and balancing scooters that are not UL 2272 certified, which means that those hoverboards can still be a fire hazard. If you are going to buy a hoverboard, you want to make sure that you're getting one that is certified to not be a fire hazard and still always be aware.
Do Hoverboards Still Catch On Fire?
While most hoverboards for kids and balancing scooters no longer catch fire in 2019, there are some that are a hazard. The best hoverboards and balancing scooters are going to be UL 2272 certified and will be protected from catching fire. That doesn't mean that it's impossible for them to catch fire, however. And not all hoverboards are actually certified with this rating. That means you need to be aware of what you're getting and what the safety standard is for the best hoverboards or balancing scooters.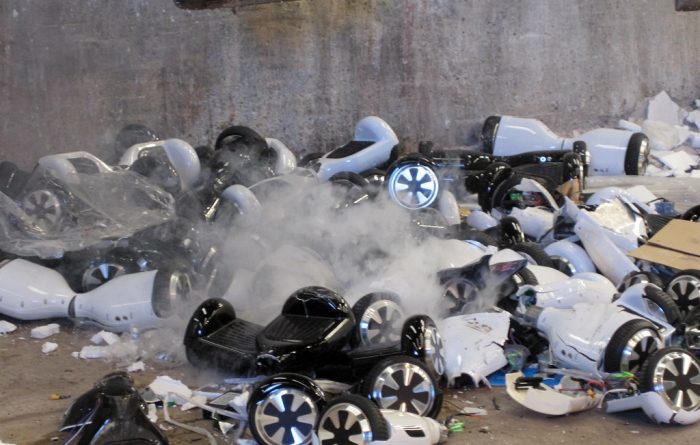 Any Safe Hoverboards?
There are some safe hoverboards for kids and balancing scooters that are certified to not be a fire hazard. These are going to be the best hoverboards or balancing scooters available and will provide you with the best level of protection. UL 2272 certified hoverboards are the safest hoverboard options you're going to find and give you the best safety features. That doesn't mean they are complete without risk, however. For example, there are few hoverboards on the market that have had tests for water resistance. Most hoverboards cannot be submerged in water and should not be used to go through puddles either. You want to make sure you're always careful around hoverboards or balancing scooters and that you do your research before you buy one.
Safest Best Kids' Hoverboards ?
The safest hoverboard is going to be the best hoverboard and balancing scooters to buy, and some of those are made by Segway and Razor because they have the highest safety standards. These hoverboard makers, which are well known for their tech gear, are definitely going to give you higher quality products that you can count on. These boards feature LED lights, non-slip footpads, and lithium-ion batteries. There are all features you should be looking for when you purchase a hoverboard. They're the best hoverboard and balancing scooters because they have so many different features that all feature quality materials, while still having the safety precautions that you're looking for.
Can Hoverboards Go On Grass?
There are some hoverboards or balancing scooters that are designed to work on different types of materials; however, most of these hoverboards are designed to be used on solid surfaces. That means you'll need to look at the instructions and features of the hoverboard that you want in order to find something that actually works on softer surfaces and especially uneven grass surfaces.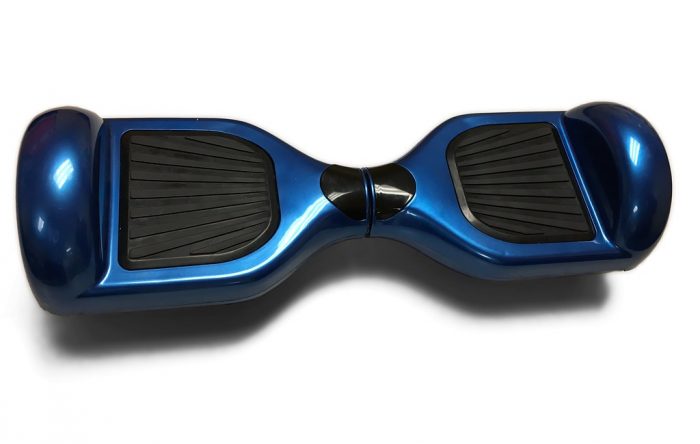 Can Hoverboards Go On Carpet?
Carpet is a very soft surface, which can be difficult for most hoverboards and balancing scooters to work on. Some are starting to work on different types of materials, however, and you may be able to find something that will work on the carpet if you're looking to use your hoverboard indoors. These are going to be the best hoverboards and balancing scooters for colder weather, especially.
Can You Leave A Hoverboard Charging Overnight?
You can leave your hoverboard charging overnight; however, it's not recommended. Because of the lithium-ion battery that hoverboards and balancing scooters use and the fact that it doesn't require a long charge time, it's possible that it could overheat if left to charge for too long. You want to make sure that you're only charging the hoverboard for as long as you need to and also that you don't leave it unattended while it's charging.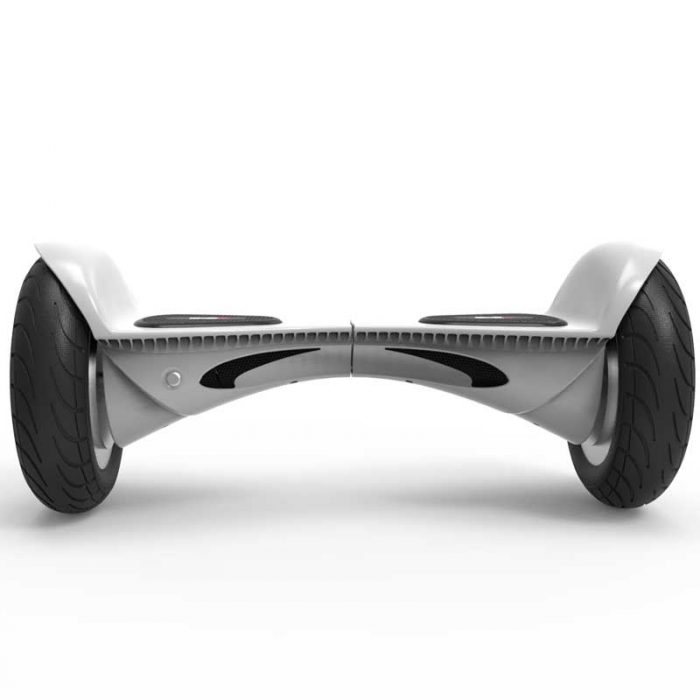 Are The Hoverboards for Kids A Fire Hazard?
Some hoverboards or balancing scooters can still be a fire hazard; however, most are UL 2272 certified, which means that these hoverboards are not a fire hazard and are less likely to catch fire or short circuit. The best thing that you can do is make sure that you are looking at each hoverboard you consider to find out if it is certified. Those are the best hoverboards and balancing scooters to buy, and they're going to be better for everyone using it.
Are Hoverboards Worth It?
Whether a hoverboard is worth it or not is going to be up to each individual. After all, hoverboard is a fun toy for some and a futuristic gadget and way of getting around for others. For those who like tech gadgets and futuristic items, they're going to think that this tool is definitely worth it. For those who aren't as keen on these types of gadgets, it might not be worth it as much more than other balancing scooters.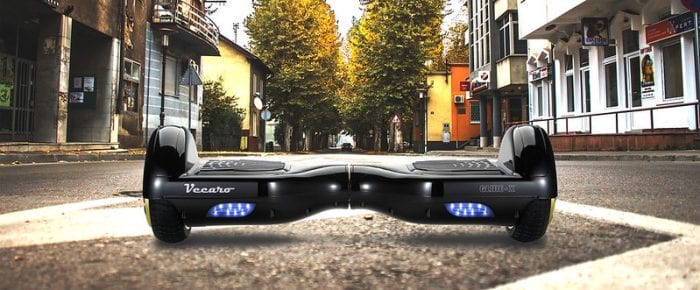 What Age Is Hoverboard For?
Hoverboards, or balancing scooters, are actually for a lot of different ages; however, they're primarily meant for a little older children to adults. If your child is at least eight years old, they should be able to use a hoverboard safely. Make sure you're getting something that is geared for children of the correct age and always supervise children using a hoverboard or balancing scooter.
Should Safety Gear Be Worn While Riding?
Yes, safety gear such as knee pads, elbow pads, wrist pads, and helmets should be worn when riding hoverboards. To help with safety, most hoverboards are equipped with non-slip footpads. Based on the consumer product safety commission, knee pads, elbow pads, and wrist pads should also be worn when riding electric scooters, electric skateboards, electric bikes, and all-terrain hoverboards. In addition to the safety gear, most hoverboards have a learning mode that slows down the speed and is perfect for those who are just learning how to ride a hoverboard.
What is the Halo Rover Hoverboard?
The Halo Rover is one of the only indestructible hoverboards that meets the UL 2272 and UL 2271 product safety commission standards. These hoverboards are crash tested and feature LED lights and a battery management system. These hoverboards making riding a hoverboard easy.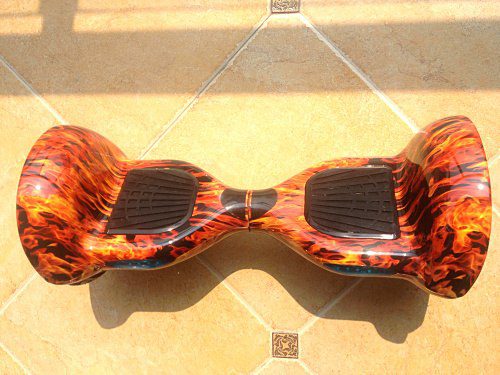 Safety Using Hoverboards
Hoverboards, or balancing scooters, are definitely starting to become safer, and they're definitely becoming a better option for most people. They're coming down in price and up in safety standards. Many have now gone through a crash test before even being put onto the market. That means the best hoverboards for kids are definitely out there and it's possible for anyone and everyone to have a great time with them, no matter which kind you choose.
Hoverboards Safety Other Resources
Cnet Instagram – Twitter – Linkedin – Email
Swagtron Instagram – Twitter – Email
BestElectricRides Email
Check out hoverboard fire safety concerns on Youtube.
Disclaimer: FamilyHype.com (Family Hype & FamilyHype) is a participant in the Amazon Services LLC Associates Program, an affiliate advertising program designed to provide a means for sites to earn advertising fees by advertising and linking to Amazon.com.
Last Updated on August 19, 2022 by Jean Annerie Hernandez
DISCLAIMER
(IMPORTANT)
: This information (including all text, images, audio, or other formats on FamilyHype.com) is not intended to be a substitute for informed professional advice, diagnosis, endorsement or treatment. You should not take any action or avoid taking action without consulting a qualified professional. Always seek the advice of your physician or other qualified health provider with any questions about medical conditions. Do not disregard professional medical advice or delay seeking advice or treatment because of something you have read here a FamilyHype.com.