When your children are a little older, they may want electric dirt bikes. These dirt bikes are off-road powered by electricity. The best electric dirt bikes for kids are mainly child's vehicles, as the ones for adults don't have much power. This article will concentrate on bikes. Continue reading about it.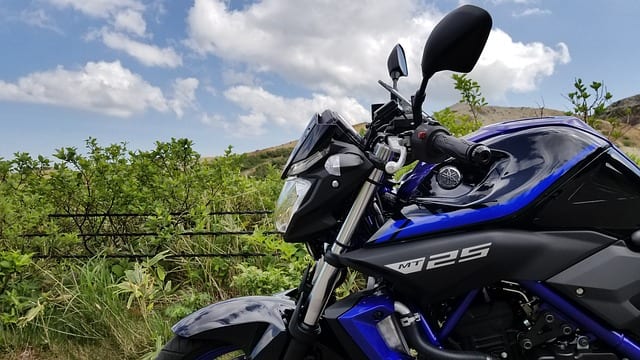 Source: maxpixel.net
How would you choose the best dirt bikes for kids?  To give you an insight into bike options when it comes to the best ones that kids will love, we came up with Amazon bike list and highlighted unique features. Learn more about the factors to consider about electric dirt bikes for kids.
Best Electric Dirt Bikes For Kids
Choose Reliably The Best And Suitable For Your Kids
Razor Dirt Rocket SX500 
Your child will surely enjoy this cool looking electric dirt bike from Razor. It speeds up to 15 mph with 40 minutes of continuous use, but what really sells bike is its authentic McGrath graphics and genuine dirt bike's frame geometry and high-torque.
Razor MX400 Dirt Rocket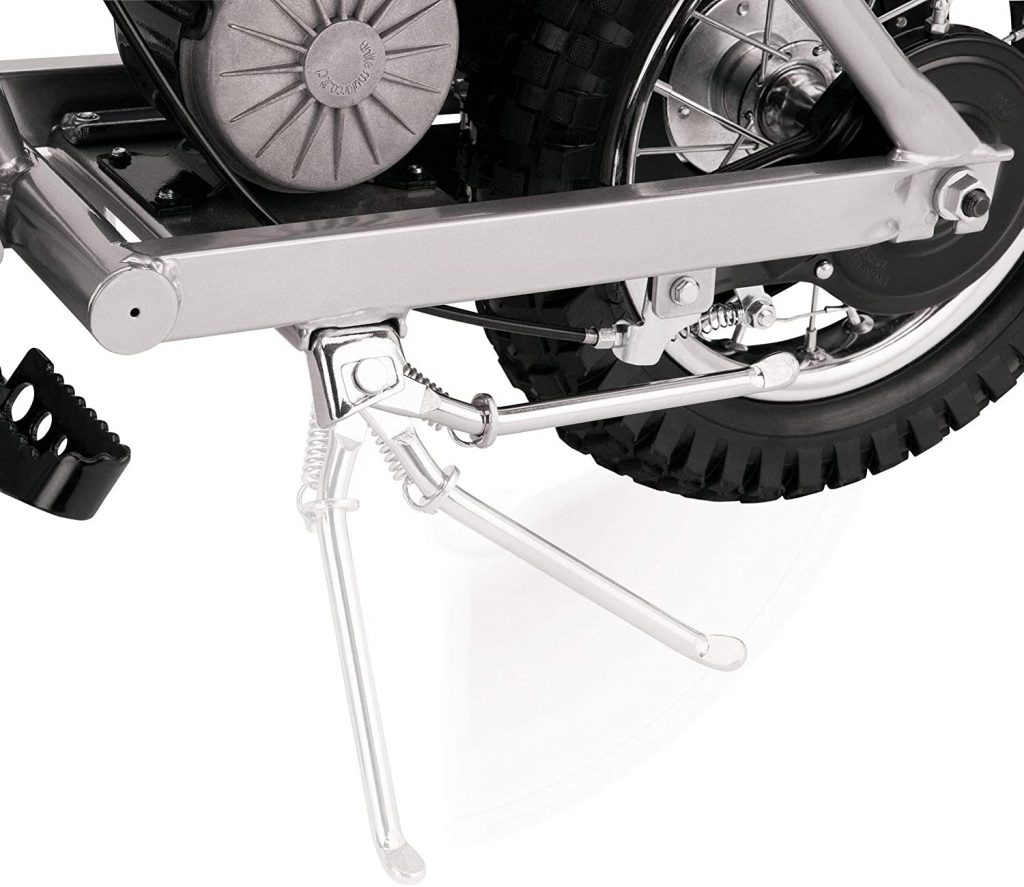 The MX400 is among the best electric dirt bikes for kids ages 13 and up. They have powerful motors and can speed up to 14 mph. These are made of all steel frame and have 24 V rechargeable batteries. They have easy acceleration controls and hand operated rear break, perfect features for a smooth ride.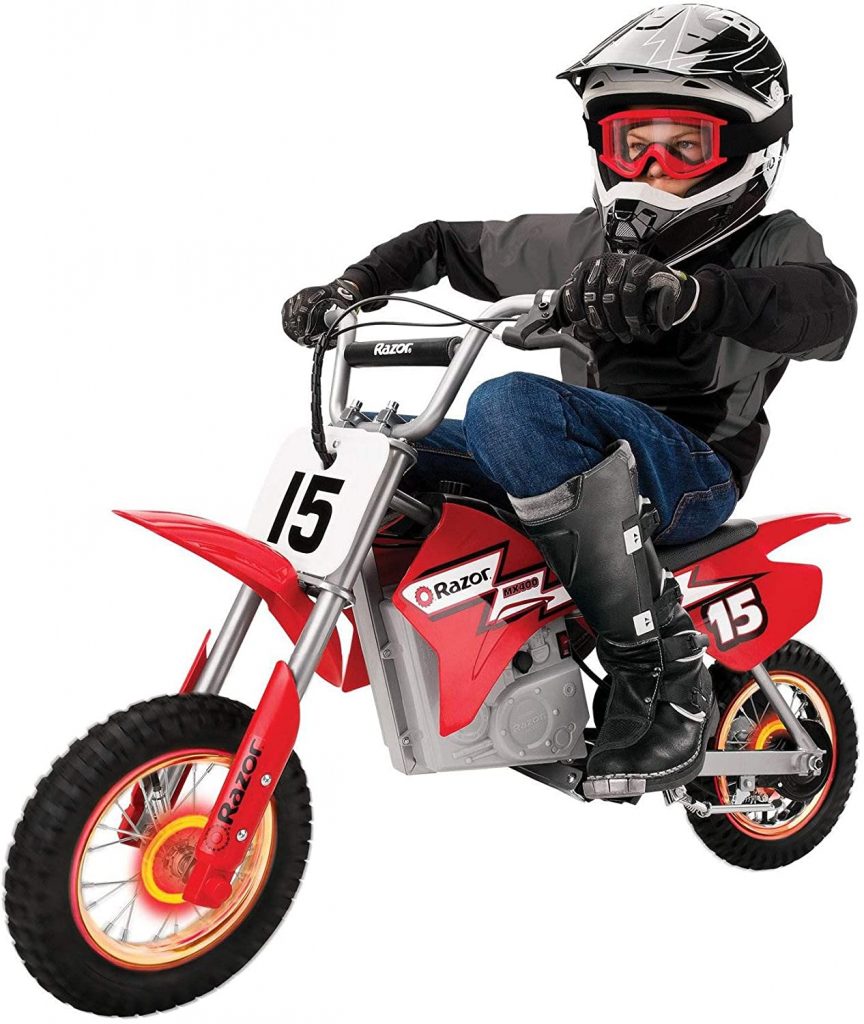 Razor MX650 Rocket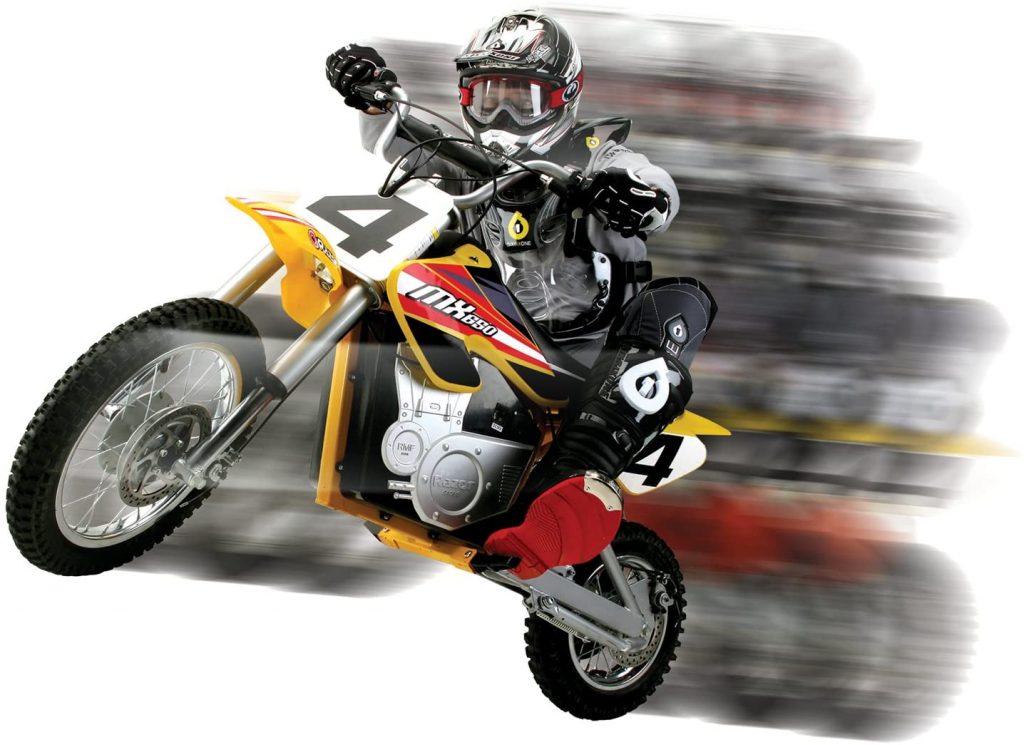 If you are looking for fast dirt bikes with long battery life, the MX650 should be placed high on your dirt bike choices. The Razor dirt bike MX650 has a 650-watt electric motor and speed up to 17 mph which makes it a good option for ages 16 and older.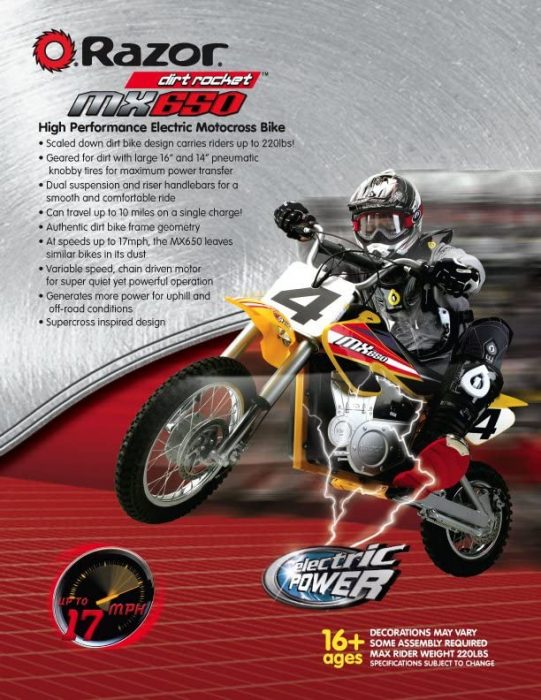 Razor MX350 Dirt Rocket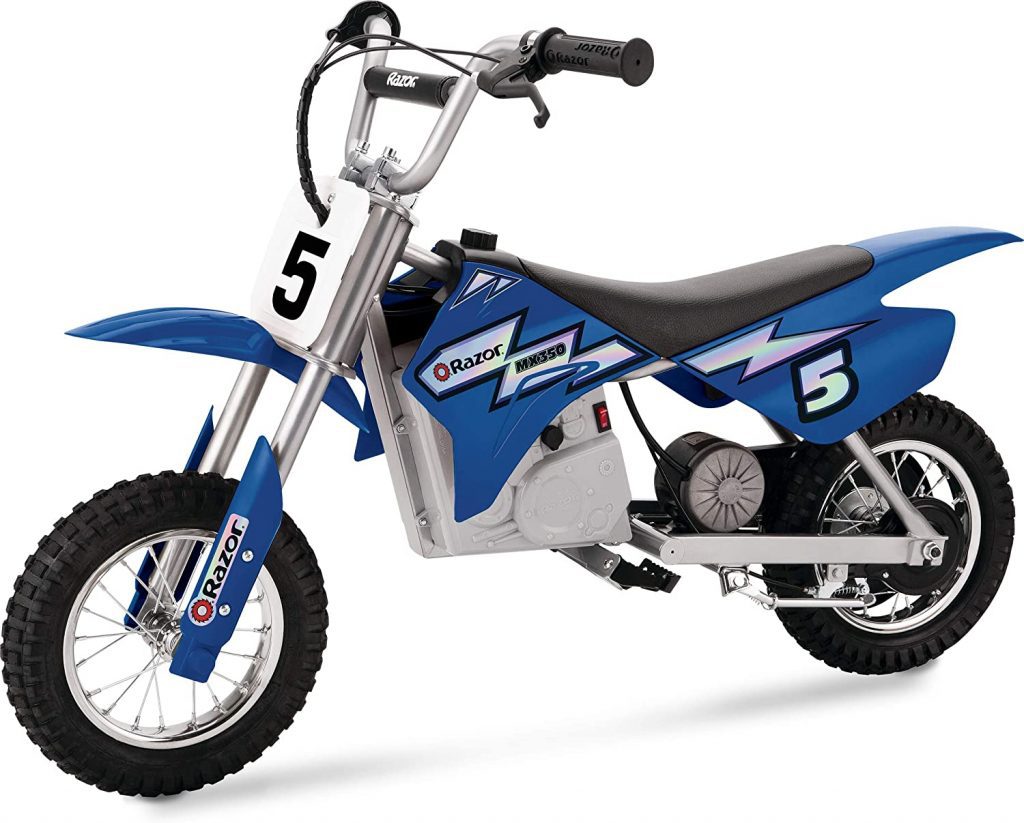 This electric dirt bike can be a beginner's electric dirt bike if your kid is looking to get out in the dirt. It has pneumatic knobby tires which can endure all types of terrain and muddy conditions, just about what your kid needs when going off road.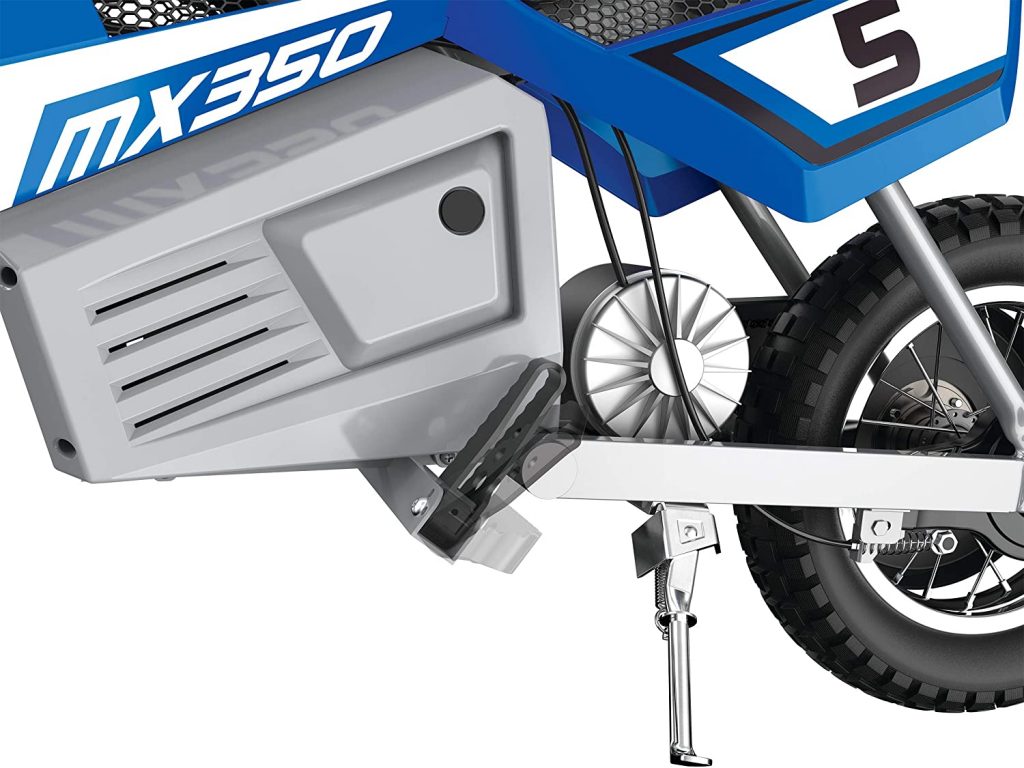 Dirt Bike Features: The Best Electric Dirt Bikes For Kids
You will want to make sure the bike is easy enough to handle for the age of the child and the recommended age is right for the kids you're buying it for. You will also want to make sure it will give ample ride time for one full battery charge. You can even look for electric dirt bikes with training wheels if you feel the need to. Now we will dive a little further into the things you should check out when you are choosing electric-powered dirt bikes for your kiddo.
Battery Life
One reason why electric dirt bikes for kiddos haven't taken off is their poor battery life. However, battery technology has improved quite well. Your kid can get about an hour's worth of biking on a single charge and charging it doesn't take forever, either. Having a bike with a good battery means your kid won't be disappointed. It's really important to look at the ride time you'll get off of a battery charge. There are some that aren't very high, only lasting for around 15 minutes, even.
Good Braking
If your kid has to stop for something, you need to make sure that the brakes are good. Many of these electric dirt bikes will have brakes that allow you to stop with ease, which is always a plus. The brakes will be hand operated. When you start looking into it, you'll find there are different types of brakes. You can opt for a hand operated rear brake if you prefer.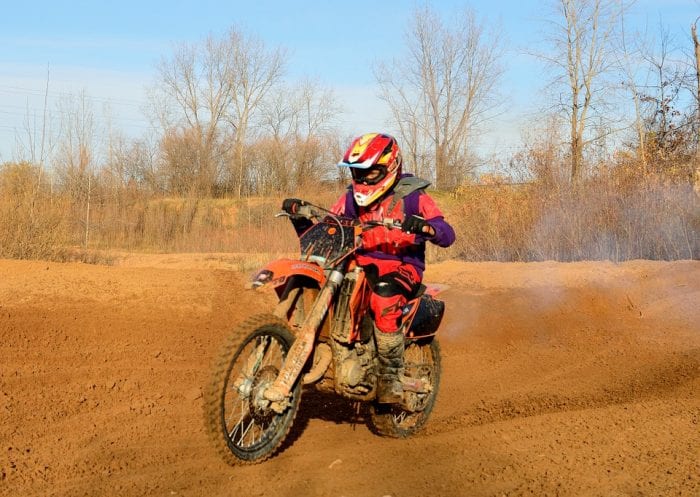 Speed
These electric dirt bikes aren't going to be able to go too fast. Most have a limit of a little under 20 mph, making them a safer dirt bike for a kid who is a newcomer. Make sure you know this before you buy one. Some have the ability for you to limit their speed, which is a plus for newcomers. Try that out if your kid is still unsure about riding on one. As they get more comfortable with the biking, then maybe you can let them play a little more with the variable speed.
A kids electric dirt bike is a good place for them to start so they can get used to the riding part. Later on, once they're better at it, you can look into upgrading them to an electric dirt bike for younger kids.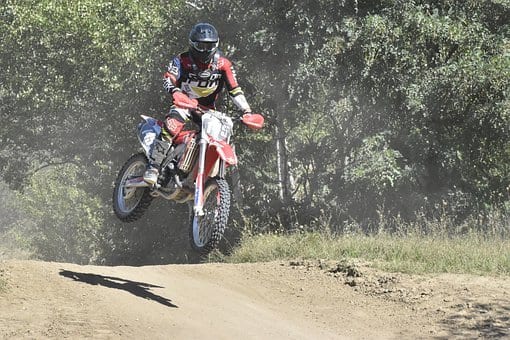 Weight Limit
Many of the best electric dirt bikes should have a reasonable weight limit. Many dirt bikes have a limit of about 200 pounds, meaning some adults can ride on them. Your kid doesn't weigh that much, but having a high weight limit gives you more peace of mind and maybe allows for a second person to get on. You should still make sure to adhere to the recommended age for the dirt bike.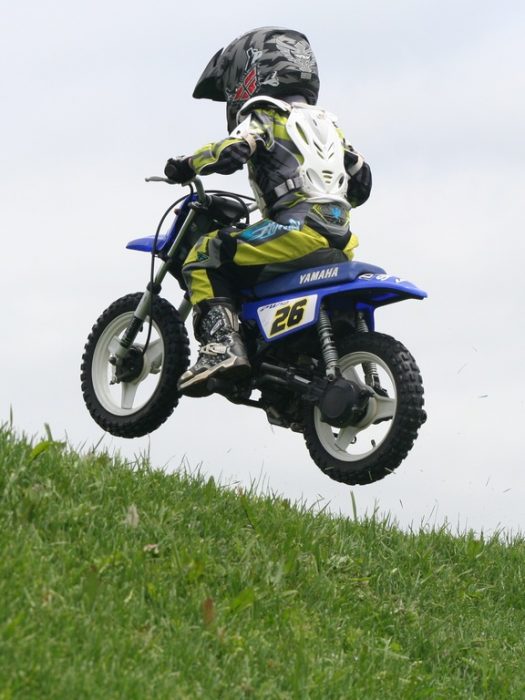 Kids Safety
Does the dirt bike come with a helmet or pads to protect your kid? What about ways to prevent kid from toppling over? Your kid's safety should be the number one priority when creating dirt bikes, so make sure they deliver in spades.
Price
A lot of the electric dirt bikes for kiddos don't cost that much, making them suitable for a parent on a budget. For instance, you can get a Razor MX350 Dirt Rocket Electric Dirt Bike for under $300.
Skill Level
There are some dirt bikes designed for newcomers to the electric dirt bike scene, while others are for experienced dirt bikers. Depending on who your kid is, they may need more or less on dirt bike. Some are good for newcomers, some for experts, and others offer that in-between feel that will satisfy everyone. There will be a recommended age for any dirt bikes that you look at, so always check that out.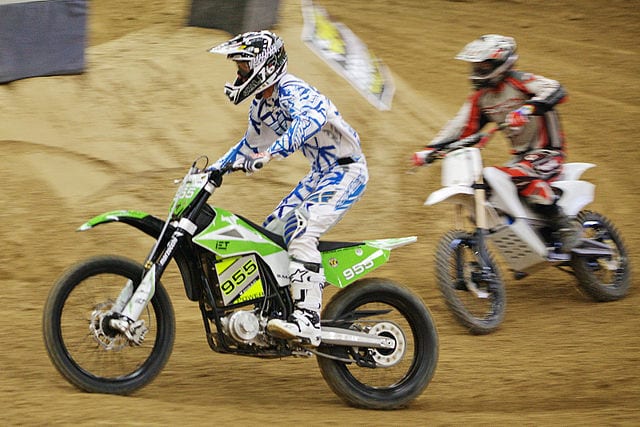 Electric Dirt Bikes For Kids
Finally, is the bike made from sturdy metals or cheap plastics that make you skeptical about riding on it? If you're unsure, check the bike's build and decide for yourself. Chances are, it's tough enough, but some cheaper models may offer a bit less in that department. If you go with a brand that's well known for high quality products, such as the Razor Dirt Rocket Electric Dirt Bike, then you'll know you're getting a durable piece of equipment.
Now that we've talked about the different qualities you should be looking for in a kids electric dirt bike, now let's look at specific dirt bikes.
Razor SX500 McGrath
This one is a bike that looks like the one that Jeremy McGrath, a famous bike rider, once rode. It's durable, sturdy, and it has dual suspension. It goes up to 15 mph, and it is easy for kids to control. Its brake system is a force to be reckoned with as well. If you're worried about your kid not being able to stop, the brake system allows for immediate stopping. The brakes are hand-operated with dual discs. This electric dirt bike is recommended for kids 14 years old and older. It has a ride time of 40 minutes per charge. This is a good choice for young teenagers trying to get into this sport. Try it out and see what we mean.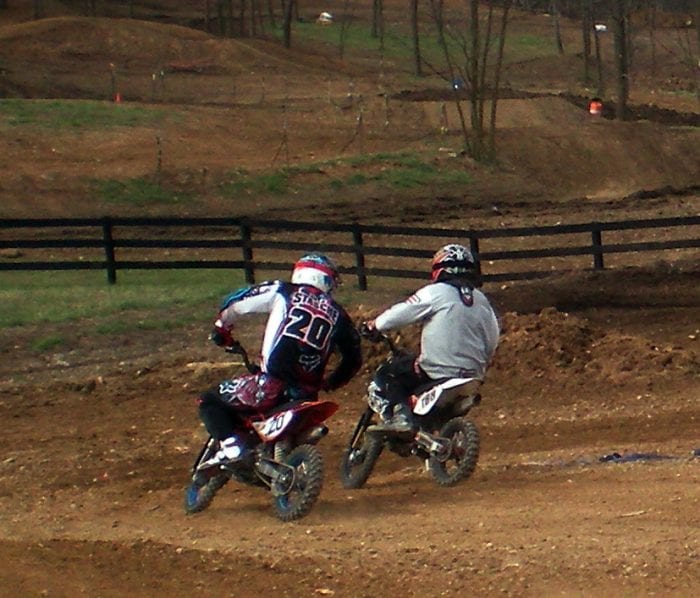 Kuberg Cross Hero
Dirt bike is a little faster than the previous one, going speeds about 17 mph. For an adult, this is quite slow, but for a kid, it's just good enough. You can ride it for a couple of hours, and you can even control its top speed limit using an app. It is excellent for a kid who is new to dirt bikes, allowing them to be safe as they figure everything out. Its take-off is perfect, its braking is superb and responsive, and it's quite safe. What else is there to say about it?
We should mention that this one is a bit more expensive than some of the other dirt bikes on the list. This is not a budget-friendly pick. It costs upwards of $2,000. Something to consider.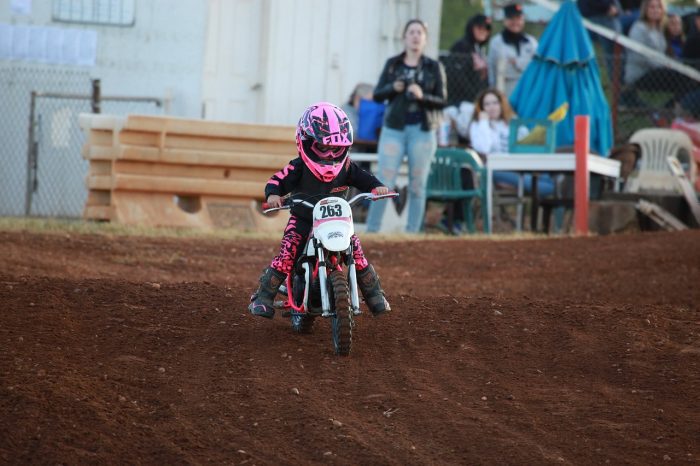 Razor MX650 Dirt Rocket Electric Dirt Bike
This one is a mighty dirt bike. Its top speed is the same as the last one, and its braking will make sure you can immediately stop if you go too fast. Its battery is a little less, giving you around 40 minutes to possibly an hour. Its construction is what sells us on electric bike. It's powerful, giving you the best electric dirt bike for toddlers that can withstand everything you throw at it. This bike is for intermediate riders and older kids, so make sure your kid has had some experience on the track before you buy.
This dirt bike has hand-operated front and rear brake pads. The twist grip throttle and hand operated front and rear brake gives the kids all of the control needed for a great and authentic ride. It's meant for teenagers who are older than 16.
Razor MX350 Dirt Bike
The Razor MX350 is an electric dirt bike meant for kids aged 13 years and older. You'll get about 30 minutes of ride time out of one charge. This one has a hand operated rear brake and a twist grip throttle with a chain driven bike. The tires are 12" and pneumatic knobby tires that are good for all sorts of terrain. The chain driven motor works with the rear wheel to give your kid good traction on different conditions. A chain driven motor will also give a little more power for getting up hills. Then, with the twist grip throttle and the hand operated rear brake, your kids have total control of electric dirt bike with ease.
The Razor MX350 is a good option for kids who are just starting out on these electric dirt bikes. They're super quiet so they work well for practicing in a neighborhood. They have the chain driven bike that gives them a little extra oomph, and their top speed helps to keep kids safe while they ride.
Burromax TT250 Electric Dirt Bike
This bike is excellent for all the newcomers out there. It's quite small, making it great for newcomers to the dirt bike scene. It goes up to 14 mph and has an hour of charging time. It's not the fastest, but it's one that has all the safety features and ease of access that you're looking for in an electric dirt bike for a kid who is a newcomer. This one has the twist grip throttle and hand operated rear brake. The hand operated rear brake makes it super easy for younger kids to stop, while the twist grip throttle lets them easily switch between the slow mode and the faster mode.
Plus, it's affordable as well, which is always a plus.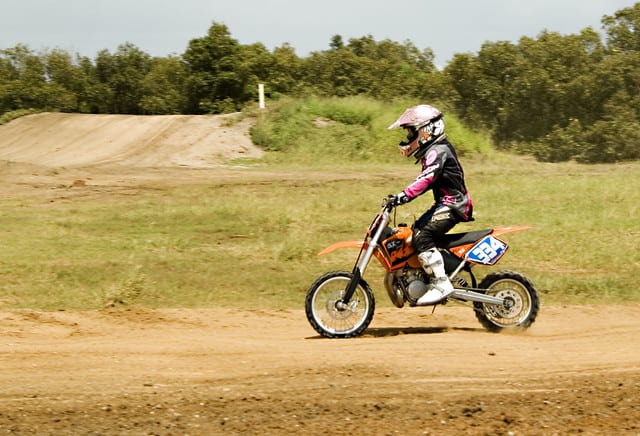 MotoTec 24V Electric Dirt Bike
This bike is a budget-friendly one that has three-speed options. You can go up to 5, 10, or 16 mph. It means that it's a great bike for all skill levels. A newcomer can learn the ropes, while a veteran can cruise faster than ever before. Also, you can take out the battery and charge it separately. It has two batteries, and you can go about 3 hours riding it casually, or an hour going top speed. It's an awesome dirt bike anyone will love.
Kids' Electric Dirt Bikes: FInal Thoughts
Finding an electric dirt bike for toddlers comes down to what will give them an excellent ride but still keep them safe while they're learning the ropes. If you get a dirt bike that combines different features, like the chain driven bike, variable speed capability, twist grip throttle, front and rear hand operated brakes, and even training wheels for those very young kids, then you'll be able to let your kids ride while you have peace of mind.
FAQs
How Much Does The Best Electric Dirt Bikes For Kids Cost?
It is not the most affordable dirt bike for kids. Its cost ranges from $500 to $2500. Though, you can find more budget-friendly electric dirt bikes for younger kids, such as the Razor MX350 that sells for under $500. Bike has a variable speed that goes up to 12 mph and a super quiet, high torque bike.
Are There Best Electric Dirt Bikes For Kids?
Yes. They come with rechargeable batteries. One of the most popular brands is Razor with it's Dirt Rocket series of electric dirt bikes.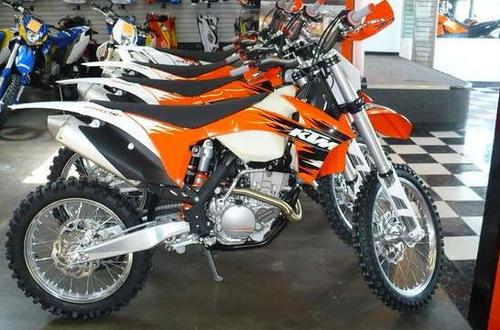 Is it Okay to Buy Best Electric Dirt Bikes?
Yes, it's okay to buy bike. They are not as fast as adult-sized, so they should be safe to ride. They usually have a variable speed that goes up to no more than 16 mph.
Can I buy electric dirt bike for 10 year old?
Yes, a ten-year-old can ride a dirt bike. Just make sure you get them an age-appropriate dirt bike that has a variable speed which doesn't go over about 15 mph.
How Early Can I Get Best Electric Dirt Bikes?
You can get one as early as three years old. Dirt bikes can even come with training wheels.
What's Best Electric Dirt Bikes For Kids?
Razor Dune Bike
Monster Moto MM-B80 Dirt Bike
Razor MX350 Bike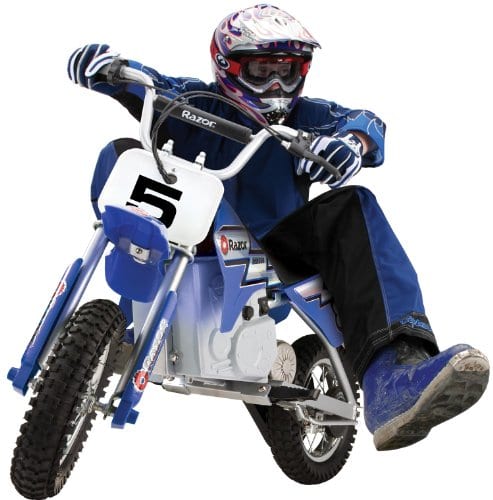 What's Best Electric Dirt Bikes can My Kids Ride?
Aosom 6V Ride-On Bike
Burromax Bike TT250
Razor McGrath Bike
What Are Electric Dirt Bikes For 11-year-old Kids?
Burromax Red Lightning Bike
Moto Tec Bike 500W
Rocket Bike MX350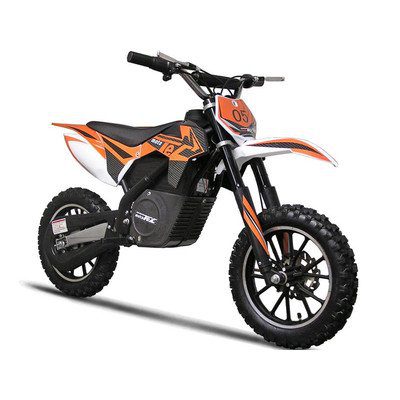 How Fast Can Kids' Electric Dirt Bikes Go?
Bike can go from 12-22 miles per hour. Usually, there's a variable speed setting that can be set with the twist grip throttle.
Is A 50cc Dirt Bike Fast?
Yes, 50cc bike is fast. The maximum speed is 40 miles per hour.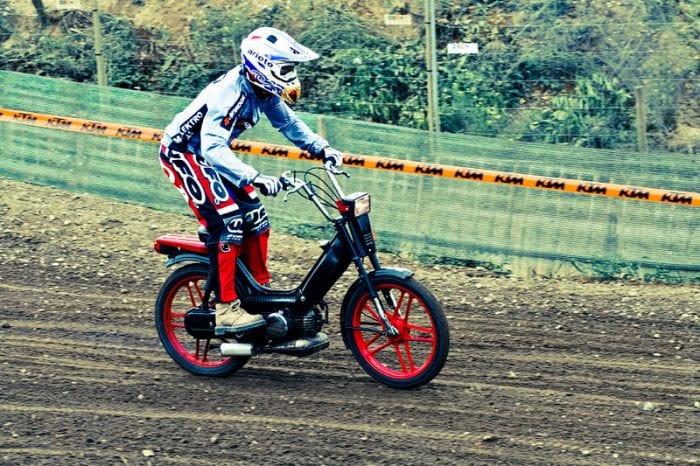 Who Can I Use A 110cc Dirt Bike?
Kids who are close to the age of ten can use an electric dirt bike. The reason is that it has a variable speed that can be super fast.
How Far Can Most of The Motocross Bikes Go?
Dirt bike goes for at least a hundred kilometers.
How Can I Ensure My Child's Safety While Riding Dirt Bikes?
Make the kids wear proper biking gear.
Never let kids ride without supervision.
How Many Hours Do 36V Electric Dirt Bikes Run?
It can run up to 40 minutes.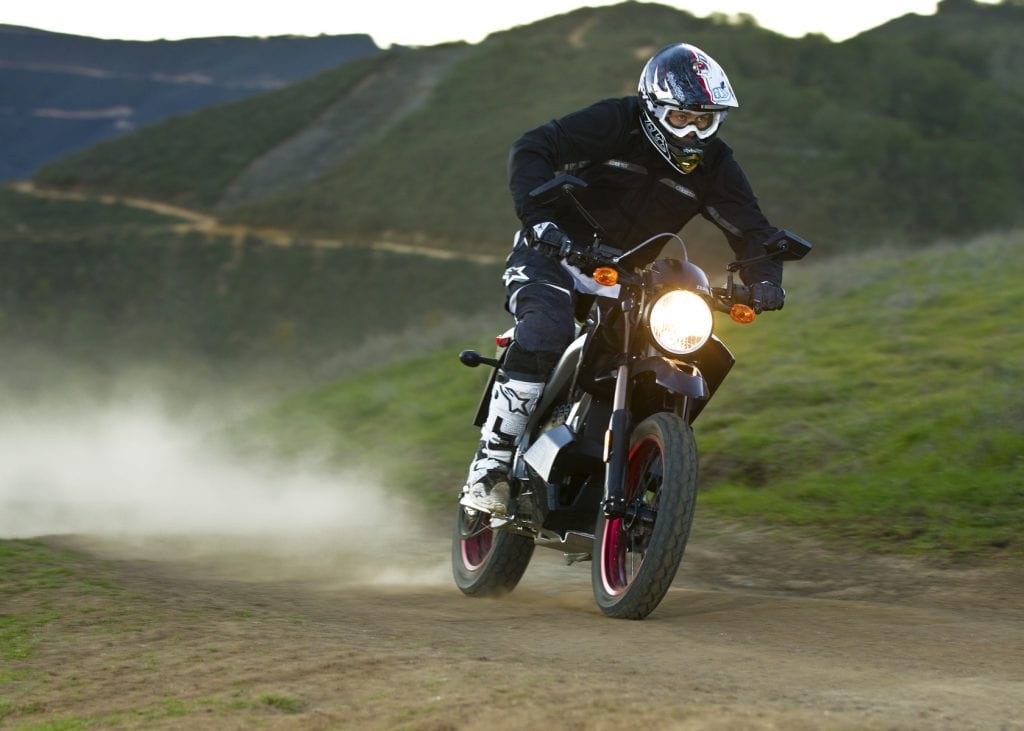 How Many Hours Do I Need To Charge My Child's Dirt Bike?
Bike needs recharging from six to 12 hours.
Last Updated on January 30, 2023 by Ely Sapling
DISCLAIMER
(IMPORTANT)
: This information (including all text, images, audio, or other formats on FamilyHype.com) is not intended to be a substitute for informed professional advice, diagnosis, endorsement or treatment. You should not take any action or avoid taking action without consulting a qualified professional. Always seek the advice of your physician or other qualified health provider with any questions about medical conditions. Do not disregard professional medical advice or delay seeking advice or treatment because of something you have read here a FamilyHype.com.