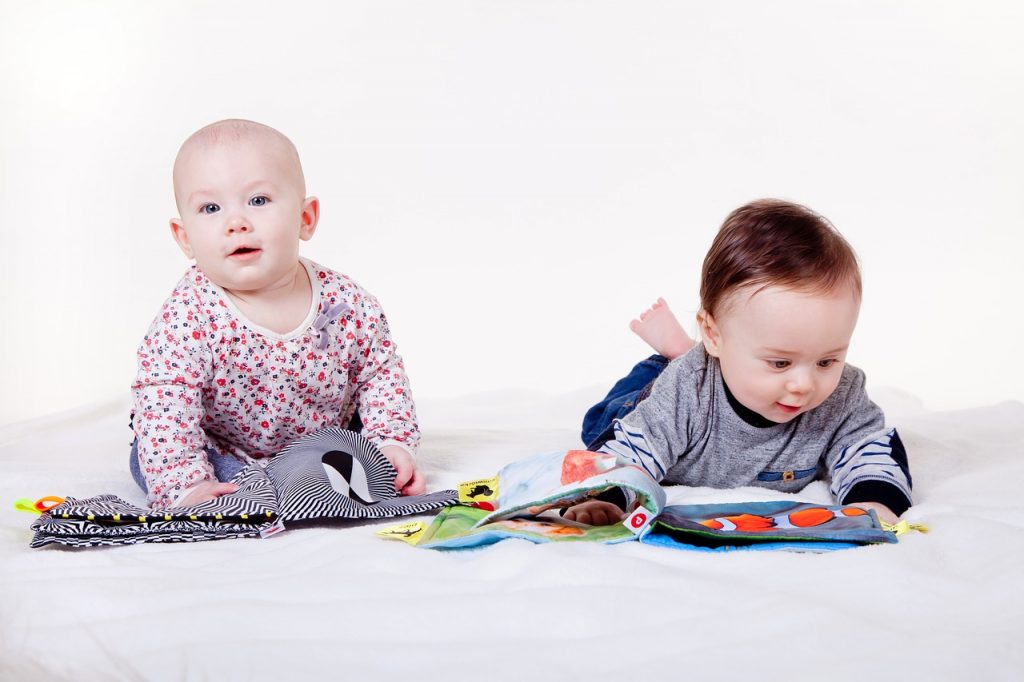 When your child is a toddler, many parts of them are still developing. One of those parts is their senses. They are still developing their touch, taste, smell, and other senses. In this post, we will look at toys that can stimulate the senses or commonly known as sensory toys for toddlers. Let's get into it.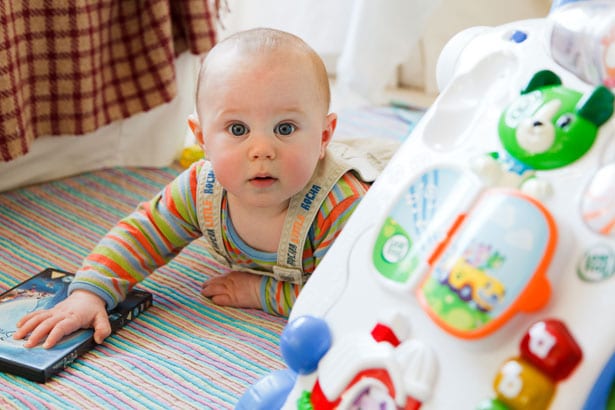 What To Look For In A Sensory Toy
When you're trying to develop a toddler's touch, them learning about how things are textured is always essential. Your child can know the difference between all the textures and be able to figure out which is which.
An excellent sensory toy has a wide variety of sounds your kid can try out, which is always a plus. From soft noises to loud ones, your kid can hear sounds and repeat them, or make their sounds if they so wish. It's worth listening to. Literally.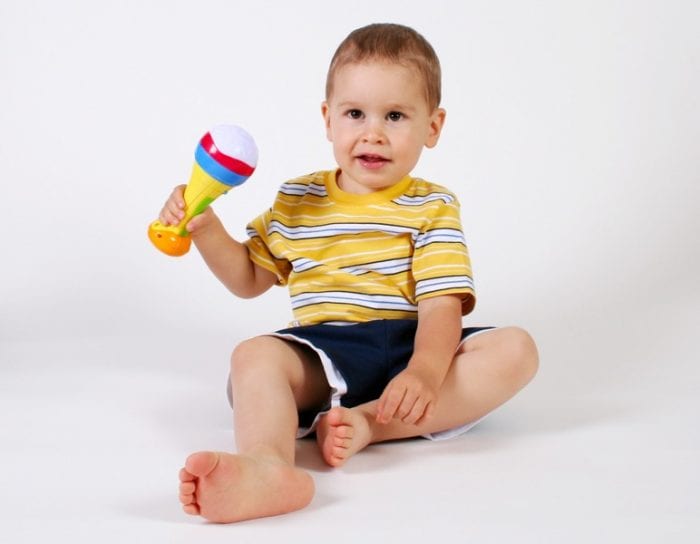 Some sensory toys may have some puzzle elements to it, which can enhance your toddler's thinking skills and allow your toddler to feel accomplished. These can be simple puzzles or sliding shapes. Either way, it's fun watching your little genius go to work.
Finally, something having more movement is always a plus when it comes to sensory toys. Your toddler can take the toys with you and play with them at the doctor's, or at another place where they must wait. They can be patient and learn more about their senses, which is a good thing.
Squishy Sensory Fidget Spiky Ball
Stress balls are great for any age. When you're an adult, stress balls help release some tension you may have. When you're a toddler, they are nice to squeeze on, and these toys have textures your toddler will enjoy. Just give it a good squeeze, and your toddler will be entertained for a while.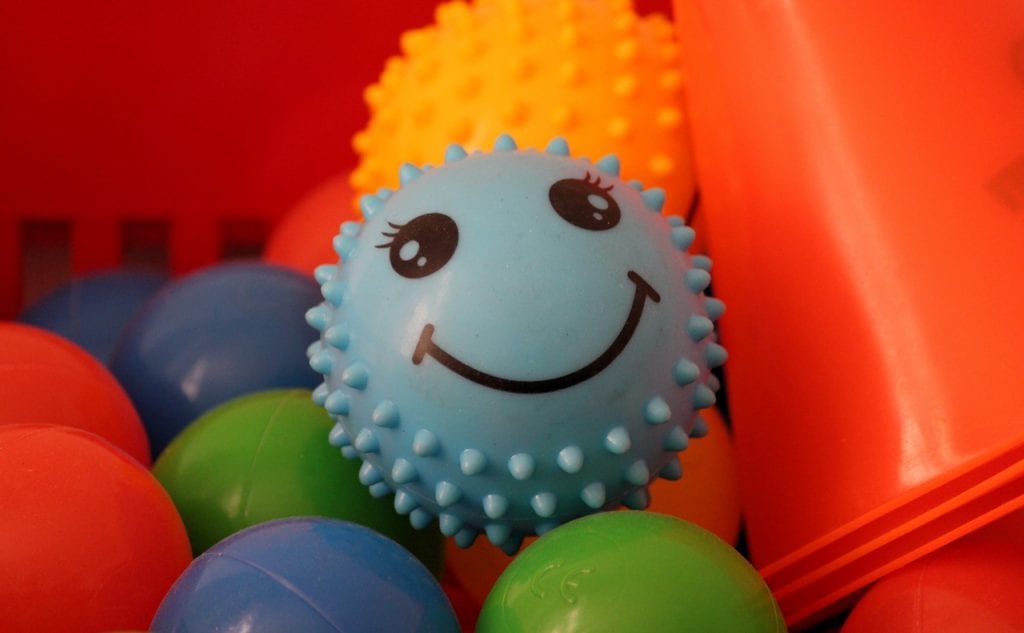 Huile Kids Musical Toy Xylophone Piano
Instruments can stimulate a child's hearing, their touch, and their hand-eye coordination, among learning about colors and whatnot. Plus, what kid doesn't love striking the xylophone and hearing all the noises? This is a winner for many reasons, and your kid is going to enjoy every bit of it.
Melissa & Doug Twisting Inchworm Multi-Sensory Rattle Baby Toy
This is a neat little toy that makes a rattling noise that your kids will love to try out. Rattling sounds can stimulate the hearing of your child, and it can be fun to watch them as they play with the worm's tail and hear it rattle. It's a great toy we recommend.
Manhattan Toy My Pal Elly Wooden Pull-Along
A wooden pull along toy can teach your child shapes and textures, and it can be a fun way to keep them occupied or help them learn to walk if they haven't done so already. This is a cool toy that your little one is going to love every minute. And so will you, as they are happy, and you're less stressed.
Aqua Doodle Mat
Usually, giving your toddler a coloring pen is something you shouldn't do. We all know horror stories about a parent giving a toddler a crayon, and then the walls get a toddler makeover. The Aqua Doodle mat uses water to help your toddler draw. Very little mess here and your toddler can be creative with what they do.
Early Education Colorful Wooden Tangram Jigsaw Puzzles
This consists of wooden pieces that you can fit together and make shapes. Your kid can feel the wood texture and be able to put things together like never before. Try out this and see what it can do for your toddler and how they can succeed in making new shapes.
Toyzoo Learning Bead Maze Wooden Educational Toy
A bead maze is a great toy for a toddler who wants to learn more about how shapes work and how they can navigate them to solve the maze. If you're looking for a unique wooden toy that can make everything a blast to do, try out this toy and see what we are talking about.
Huile Musical Activity Cube
Who doesn't love hearing music? This is a cool toy that is a sensory machine. It makes sounds, has educational tools and helps improve your child's ability to speak and use hand-eye coordination. It's a hit overall.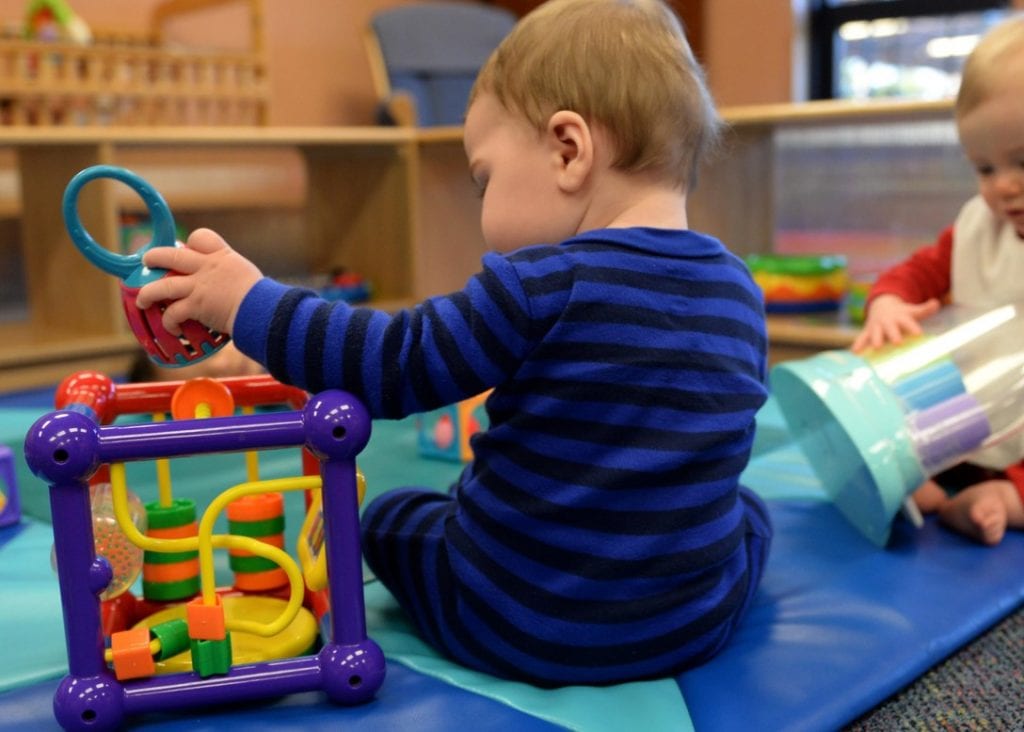 Born2Calm Fidget Toys
This is a cool toy for an anxious toddler, and you can take it anywhere. Honestly, some adults may find use out of it too. Anyone at any age can be anxious, after all, and these toys help you be better at your anxiety. Try them out today. Their toys are great sensory toys for toddlers.
Melissa & Doug K's Kids Take-Along Shape Sorter
This is a cool little shape sorter, which helps your kid know how shapes work. Your toddler will spend hours figuring it out, and it's portable too. Great when you are in a waiting room that lacks anything to keep the kids busy.
Lakeshore Mold & Play Sensory Sand Set
Sand has always been an awesome sensory tool, as it has everything you need. Texture, touch, and the ability to be creative. This is dry sand that has everything you need, and it sticks together without a care in the world. It includes a plastic tray as well, which helps you build sandcastles like none other. Try it out and see what we mean.
Kids Drum Set Beats Flash Light Toy
Kids love banging the drums, and they're going to love what this toy has to offer. It makes so much noise and even has a mic that your toddler can use to practice their vocal skills. Okay, they aren't the best singer in the world, but they are trying. And you'll love them all the same.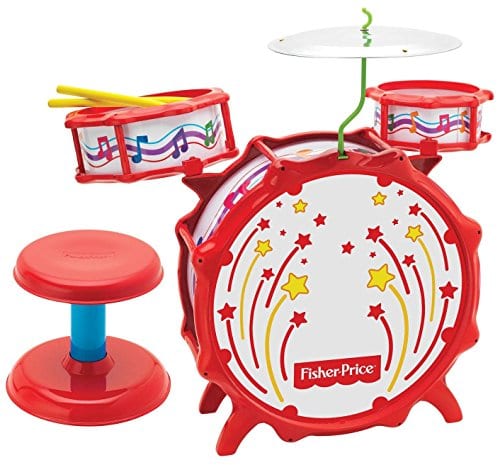 BOLEY Dump Truck Toy for Toddlers
You may not think of a dump truck as much of a sensory toy but think about it for a little bit. A dump truck can make your child play in textured things like sand, and picking up everything and dumping it is always a blast.
These are all great sensory toys for toddlers.
Sensory Toys For Toddlers FAQs
What is a sensory toy?
Sensory toys are those that are designed to stimulate a child's sensories cognitively and physically. It is designed to stimulate kids' sensory perceptions, which are sound, sight, smell, taste, and touch.
What is sensory play?
Sensory play is a kind of play or activity for the kids that will involve their sense of sight, touch, smell, taste, and hearing. Through sensory play, children will discover and learn more about their senses.
What is sensory play for toddlers?
Sensory play for toddlers helps kids in developing and learning more about their sensory perception. Sensory play involves activities that can surely enhance their cognitive and physical skills.
How do sensory toys help children?
Sensory play for toddlers helps kids in developing and learning more about their sensory perception. Sensory play involves activities that can surely enhance their cognitive and physical skills.
What are the best sensory toys for autism?
The best sensory toys for autism are sensory mats, chew toys, and fidget spinners. These toys will surely make learning fun as well as help them manage their emotions more.
What do you put in a sensory table for a toddler?
Sensory tables are where you can place things that may engage the senses of your toddler. You may place puzzle pieces, fidget toys, rose petals, or garden toys. You can also put things that are cold, hot, wet, or just anything that can stimulate their senses.
What age is sensory play for?
Sensory play or sensory activity is good for babies from 0-18 months. But there are different activities for each age group to ensure learning.
What are the benefits of sensory play?
Sensory play is really beneficial to kids. According to experts, sensory play enhances how the motor skills of your children are developed. It also aids in the development of language.
What are sensory balls used for?
Sensory balls are textured balls that kids can squeeze, roll, throw, or kick as part of their sensory play. Through these activities, helps kids improve their hand-eye coordination and motor skills.
What are sensory stimulation activities?
Sensory stimulation activities are those activities that help kids activate and develop their sense of taste, smell, sight, hearing, and touch. Among these activities includes giving a gentle hand massage or taking walks outdoor to experience the change of scenery.
Is water play sensory?
Yes. The benefits of water play, for babies, include a way for them to release pent up stress or extra energy. It can also be emotionally therapeutic.
What is sensory play for babies?
Sensory play is defined as a type of playing by kids that will enhance his or her senses – sight, smell, taste, hearing, and touch. There are many games that promote that.
What are the benefits of sensory activities?
Sensory activities or sensory play pose a lot of benefits. For one, it strengthens a child's motor skills. It can also be a way to improve a child's language development.
What are some sensory toys?
It will depend upon the age of the child. For babies, the best toys that will awaken their senses include Mortimer Moose, Soft Car Trucks by Melissa and Doug, and SpinAgain by Fat Brain Toys.
What is sensory processing disorder?
A person with sensory processing disorder will have difficulty understanding and reacting to info that is normally sensed. It's a brain malfunction. These people will be overly sensitive to their environment.
Sensory Toys For Toddlers Other Resources
https://www.goodhousekeeping.com/childrens-products/toy-reviews/g33322567/sensory-toys/
https://yourkidstable.com/sensory-toys/
https://www.autismcommunitystore.com/toys-for-children-with-autism/sensory-toys
Last Updated on June 25, 2022 by Jejomar Contawe
DISCLAIMER
(IMPORTANT)
: This information (including all text, images, audio, or other formats on FamilyHype.com) is not intended to be a substitute for informed professional advice, diagnosis, endorsement or treatment. You should not take any action or avoid taking action without consulting a qualified professional. Always seek the advice of your physician or other qualified health provider with any questions about medical conditions. Do not disregard professional medical advice or delay seeking advice or treatment because of something you have read here a FamilyHype.com.