The sled is an icon of winter. We all have an image of sliding down a snowy hill on a good toddler sled without a single care in the world. A sled is excellent for all ages. Adults like it, kids love it, and so do toddlers. The toddler age is old enough for you to buy them a toddler sled, and there are some excellent toddler sled options out there. This article will enumerate the essential features of a toddler sled when you are looking for one.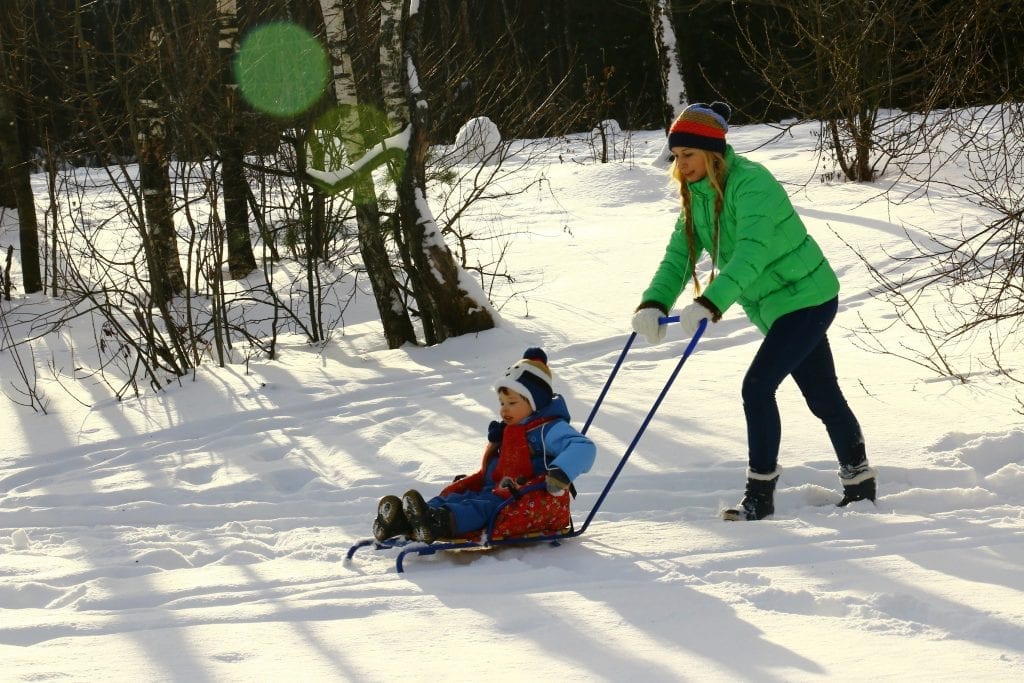 Toddler Sled Needs To Fit A Toddler
It is an obvious first one. When looking for a sled for toddlers, make sure it fits. You want one that isn't too big but isn't too small either. Toddlers are growing, so finding the perfect fit for their age range can be a tad tricky, but by looking at some sleds, you may be able to find one with ease. Some may even adjust based on the toddler's growing height.
Durable
Any sled should be reliable, but a good toddler sled needs to be exceptionally durable. Toddlers are fragile, and the last thing you want is for the sled to break down as they are going down the hill, or topple over. When buying a sled for a toddler, check and see how durable it is. Chances are, you can find a sled that delivers in the durability department.
Lightweight
Whenever a toddler wants to pull or carry the sled, you want to make sure the sled you buy is lightweight. There are plenty of sleds out there for toddlers that are lightweight so that all ages can carry them with no problems whatsoever.
Most sleighs will weigh around three pounds, so make sure that you buy a sleigh that your child can carry. Plus, many of them you can pull, which makes it more accessible.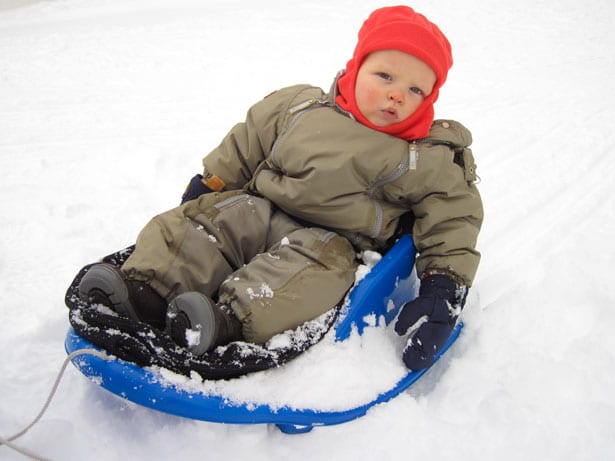 Colorful
A toddler sled will be very colorful. Most toddlers love bright colors, and a good sled manages to be as vivid as possible, attracting little eyes towards the product. You may be able to find sleighs in a rainbow of colors that look great for all uses and allow your child to see the sleigh even if there is a blizzard outside. That is another good thing about a bright and colorful sleigh.
Safety Features
A sled for toddlers should have more safety features. For example, they may have a seat belt to strap your toddler safely in there, or they may have a little pulley your toddler can use to brake the sled if it's going out of control. Luckily, many have a safe design, so you won't have to worry about an accident, to begin with, but a little peace of mind is always a plus.
A Smooth Ride
If a sled doesn't ride smoothly, it's not much of a sled. You want to get a sled that goes down the hill with ease and makes sure your toddler isn't feeling bumpy or uncomfortable as they are doing so. While you can't test it out yourself, you can ask your toddler how the ride feels, and if they are capable of responding, they will tell you.
Good Even When It's Not Snowing
If you live where snow is rare, a good sled may be able to provide your kid with hours of fun, even in the grass. A good quality toddler's sled will be ready to go across the grass and other turfs without much of a struggle. If you're someone who likes to ride on their sled all the time, consider this.
Good For Pets Too
When your toddler outgrows the sled, many of them can be used for your dog or even your cat if they are big enough to be fit in there. Just make sure that your pet wants to do that!
It Is The Perfect Temperature
Nothing is more uncomfortable than going on a sled, and it's cold. Many sleds will have the ability to stay warm even in a blizzard and warm up with your little one's body heat. Make sure that the sled feels right before you put your little one on there. Even if they have thick covers, a cold sled can contact uncomfortable.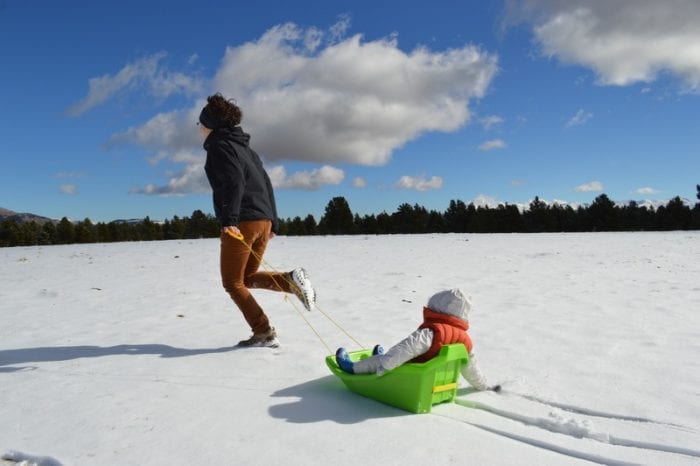 Some Sleds To Check Out
With all that said, here are some excellent sleds that are worth checking out.
Zipfy Junior Mini Luge Snow Sled
This one is a lightweight, sturdy sled that has quite a few safety features, and it goes down the hill with ease. It's a nice little, lightweight sled that you and your child are going to love. It's comfortable, keeps to itself, and is excellent for all sorts of occasions.
Paricon Toddler Boggan Sleds
This sled has a design with safety and comfort in mind. It has a raised front to make it as safe as possible. It has a safety strap and quality materials so that you don't have to worry whenever you strap your toddler down. It only weighs three pounds as well, making it great for little hands who don't know how to carry everything yet. We say that these sleighs are worth checking out for those reasons alone.
TSL Sleds Kid's Pull Sled
This one is another good sleigh that lasts you a long time. It's great if you have multiple kids and want a sleigh that can last for a few generations.
Toddler Sled Conclusion
When it's snowing outside, your little one will have plenty of fond memories. Building a snowman, snowball fights, and of course, going down the hill on a sled. Make sure to make some memories with the sled of your child's dreams. A good sled can be able to give your child plenty of fun and plenty of good memories.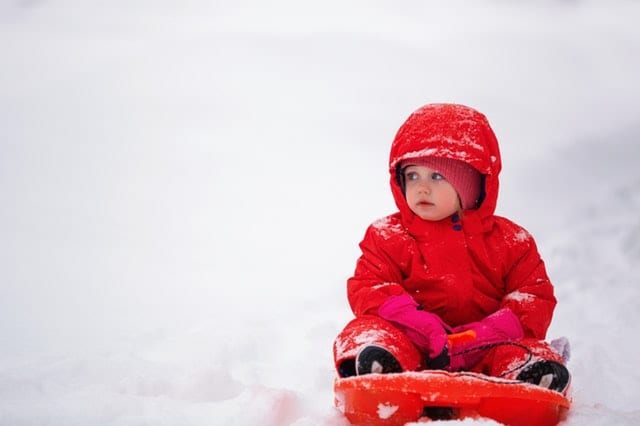 Try out a few of these sleds today and see how good they are for your kid. Chances are, you can find one that is a good fit, and your kid will love it forever. Happy winter, everyone!
Frequently Asked Questions (FAQs)
What is the best sled for a toddler?
Flexible Flyer Snow Screamer may be the best sled for a toddler. It has foam materials, so they can carry it up and down the slope effortlessly.
What is a good sled?
A good sled uses sturdy materials that will not break in the middle of a downhill ride. Of course, it also goes fast.
Can a 1-year-old go sledding?
Yes, a 1-year-old can go sledding. You can buy or rent a pull sled for toddlers.
What is the best snow sled?
Yukon Charlies Hammerhead Pro XL Sled is the best snow sled to date. It is initially for adults, but older kids from the age of 13 can use it.
What type of sled is the fastest?
A steel runner sled is the fastest type of sled when you are on densely packed ice. The reason is that only the raised runners touch the surface, not the underside of the sled.
What age can a child go sledding?
A child can go sledding as soon as they turn four months old. Just make sure to bring a pull sled that they can ride.
What makes sleds faster?
Rubbing ski wax or any other lubricant underneath the sled can make it faster than ever. You may also use a cooking spray as an alternative.
Should kids wear helmets when sledding?
Yes, kids should wear helmets when sledding. The activity makes them prone to rolling on ice, which may be unsafe.
Is sledding safe?
Sledding is safe as long as you use the right sled for your age or weight. If you have a child, make sure that you are watching them as they sled to avoid accidents.
Other Resources
Last Updated on January 30, 2023 by Rejie Salazar
DISCLAIMER
(IMPORTANT)
: This information (including all text, images, audio, or other formats on FamilyHype.com) is not intended to be a substitute for informed professional advice, diagnosis, endorsement or treatment. You should not take any action or avoid taking action without consulting a qualified professional. Always seek the advice of your physician or other qualified health provider with any questions about medical conditions. Do not disregard professional medical advice or delay seeking advice or treatment because of something you have read here a FamilyHype.com.