Fly fishing has gained immense popularity over the years, and more people are now getting hooked on the sport. Studies show that it provides great psychological benefits. Hence, it is one of the best hobbies worth considering.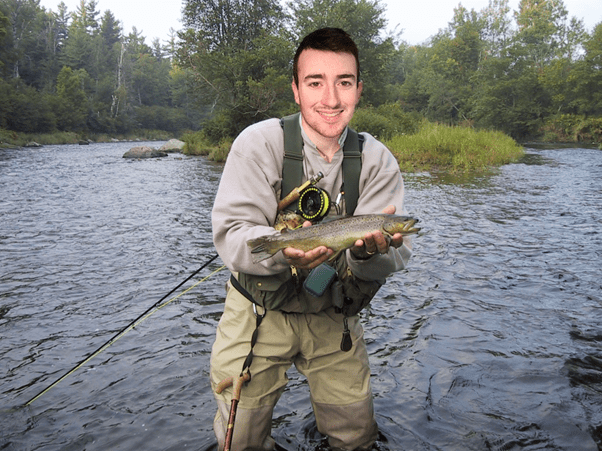 However, like most outdoor activities, you need gears and equipment to perform better, and if you do not choose wisely, things can get expensive. Fortunately, there are many options for equipment that will not break your budget. To help you know your options, we made a list of fly fishing combo under $200. Moreover, we included essential FAQs for beginners.
Buyers Guide To The Best Fly Fishing Combo Under $200
Before purchasing equipment, it's important to distinguish between essential items and potential unnecessary purchases. If considering a package, knowing its contents is crucial to determine if buying it as a whole or an individual item would be more beneficial. Regular contents include a fly rod, machined aluminum fly reel, reel seat, cork grip or cork handle, and a Cordura rod tube for storage and transportation. Reputable brands like Temple Fork Outfitters offer such packages. By considering personal needs and preferences, one can make an informed decision on whether to purchase the package or individual items.
What Comes With Fly Fishing Combos?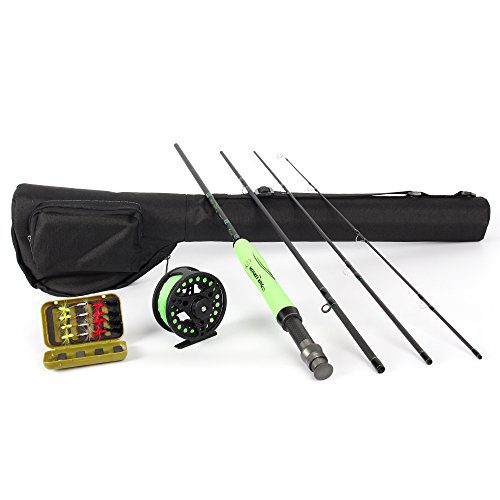 It typically includes essential equipment such as a high-quality fly rod, fly reel, fly line, and fly line backing. They form the foundation of the package and are crucial for the activity. Depending on the manufacturer and retailer, additional items may be included in the package. They can range from basic equipment like a vest, net, rod sleeve, and fly box to specific items such as different types of flies, leaders, tippets, fly floating line, weights, split shot, and a large arbor reel. Some packages may also feature convenient features like alignment dots on the rod for easy assembly, while reputable brands like Temple Fork Outfitters offer specialized packages designed for specific pursuits like bass fishing. By choosing a package, you can have a well-rounded set of gear that covers various aspects of the sport, allowing you to cast efficiently and enjoy the thrill of reeling in the catch with a reliable drag system.
The Benefits Of Buying Fly Fishing Combos
It is a cheaper and more convenient option
You will get more savings when you buy fly packages than when you buy gears individually. Based on recent market research, you will save 10-20% if you buy a package rather than purchasing an item one at a time. Furthermore, they offer a full set that you can readily cast. You do not have to assemble the items yourself, which saves you more time and energy, and you can also be sure that you have everything you need in one go.
You will get properly matched fly fishing combos
One of the problems with buying equipment separately is the potential for mismatched items that may not fit or benefit each other, leading to additional costs. However, opting for package kits can offer great value as they are specifically designed to provide well-matched parts. These kits are often recommended within the fly fishing community and can be found in a specialized fly shop catering to both beginners and experienced anglers. By choosing a package, you can ensure that your equipment works seamlessly together, saving you the hassle of searching for individual pieces and potentially overspending.
Items in the package complement each other
Each item on the package is chosen specifically to match each other or, to put it simply, you will get gears that assemble well with other things, such as the fly rod action to the fly reel and the fly reel to the fly line weight forward. The chance of the fly rod warranty tipping forward or backward is slim because it is balanced perfectly by the fly reel accompanying it.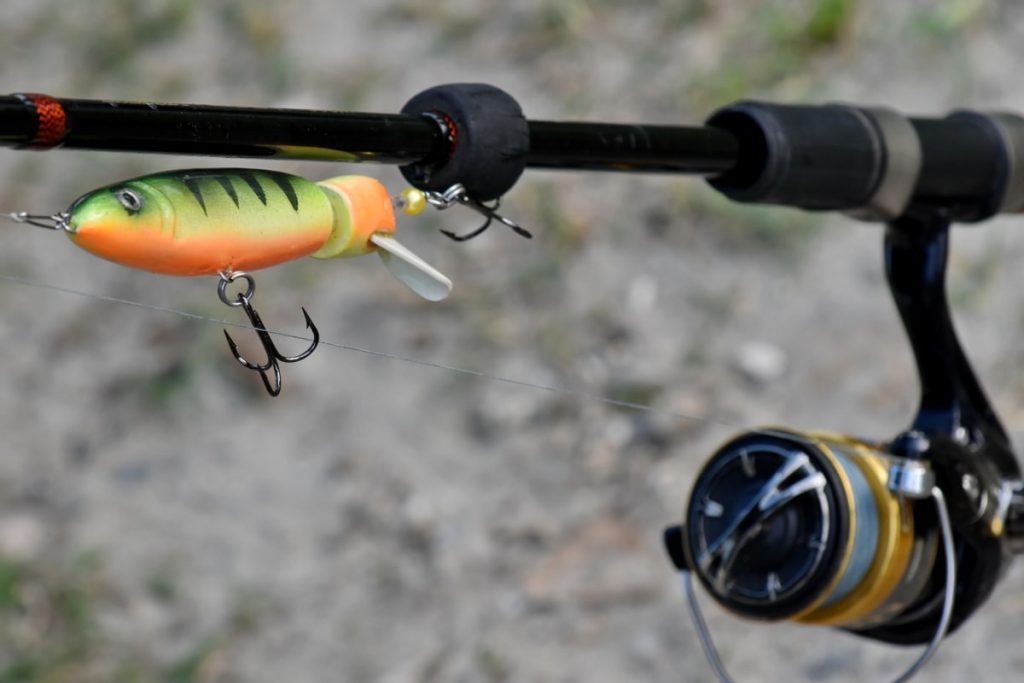 Disadvantages Of Fly Fishing Combo Packages
The disadvantages of packages are relatively minimal, as manufacturers and retailers have improved the selection of equipment included in these packages. While you may not have the option to choose specific items, purchasing from reputable manufacturers ensures that you can expect to receive high end gear with a great warranty. Most fly rods included in these bundles are of high quality, offering a good choice for the typical fly fisher. It's important to keep in mind, though, that some seasoned anglers might have particular preferences or needs that the package parts might not satisfy. In these situations, it is advised to do some research and read reviews on the particular rods reviewed by seasoned anglers to make sure they suit your unique requirements and tastes.
Important Features To Look For In Fly Fishing Combos
It is ideal for a beginner to get a package with a medium-action fly rod since it offers more versatility and is easy to learn.
The length of the fly rod should be at least 8.5-9 feet. New anglers should avoid longer ones because they will have to start with smaller fish at the beginning until they get used to the sport.
How the fly rod weighs depends on the first fish that you target. Trout fishing, for example, will require a fly rod with 4-6 weights. To be on the safe side, it is good to choose a 5-weight rod as it is more versatile than the other weight classes.
Packages can range from 200 dollars up to 700 dollars or more. If you are a newbie, you can start with the cheaper packages as they are more practical to practice with, then move to the mid-range until you are ready to upgrade to superior packages.
It is ideal to keep a list of the top brands so you can match prices to catch a great deal. Popular brands include Orvis, Winston, Cabela's, Sage, Redington, G. Loomis, Scott & St Croix, and Fenwick. You can also check online stores such as Amazon.
If you are constantly traveling, you can opt for packs of a fly rod or travel rods. Some manufacturers that focus on travel fly fishing packages may offer them.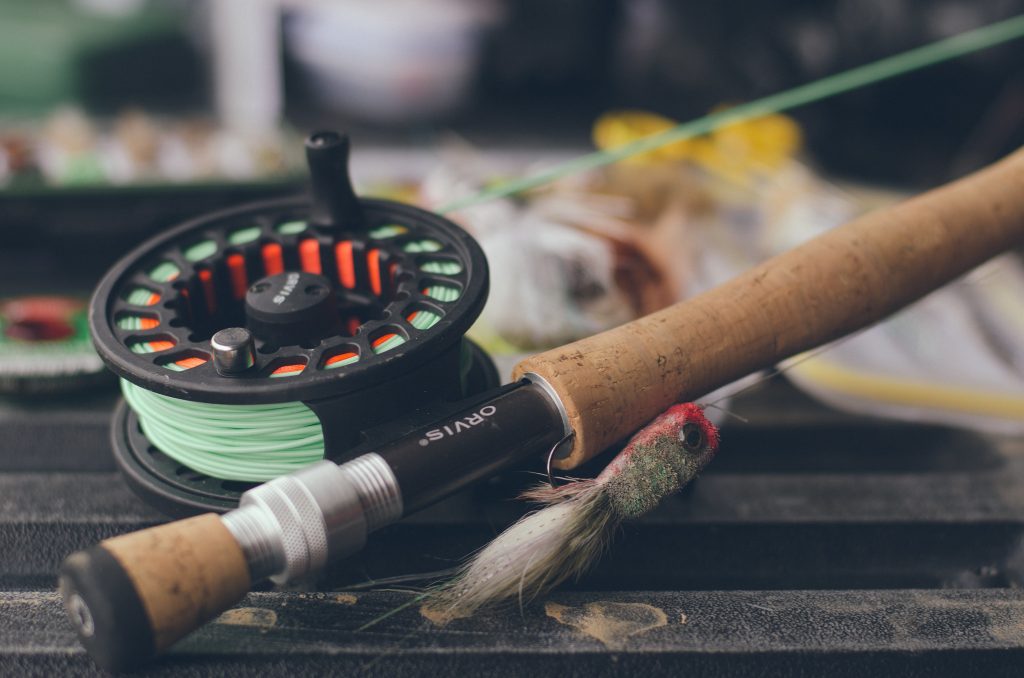 Redington Path II Outfit Fishing Rod With Crosswater Reel
It goes with a high-quality graphite fly rod and fly reel that offers medium-fast action and is recommended for beginners and pro anglers. You can also get a lifetime warranty and extra accessories such as a fly sinking line, leader, and backing.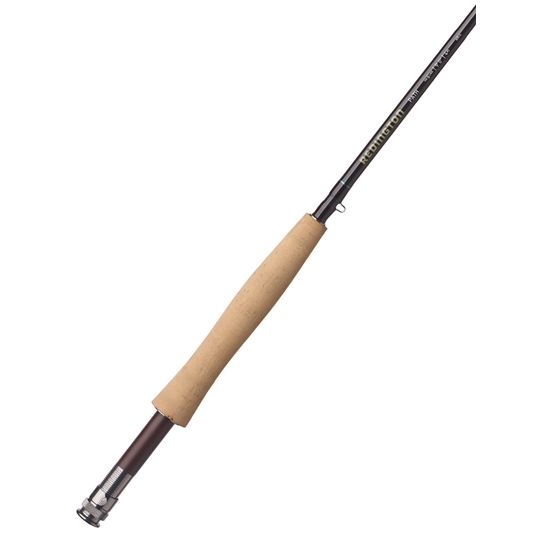 Orvis Encounter 5-Weight 9′ Fly Rod
It is an affordable option for beginners and professionals. The fly rod has 5 weight and 9 feet, perfect for fly fishing in fresh and saltwater.
Wild Water Deluxe Complete Fly Rod And Reel Starter Combo
The starter set from Wild Water is one of the top packages because it has everything you need and more. It is less than 200 dollars, but you get additional accessories other than the lower priced rods and fly reels such as line nipper, 5x tippet, hemostats, 5c long tapered leader, and retractable tool holder.
Frequently Asked Questions
Is fly fishing an expensive hobby?
Due to the expense of gear like fly rods, reels, lines, and flies, as well as supplemental items like waders and fishing vests, it can be viewed as an expensive sport. Although there are possibilities for many price ranges, costs can vary depending on personal preferences and the grade of equipment used. It also depends on how you plan your hobby. It can get expensive based on how you purchase your equipment.
Is fly fishing hard to learn?
There is a certain level of difficulty with the sport, and it may require a lot of practice and experience to get better at it.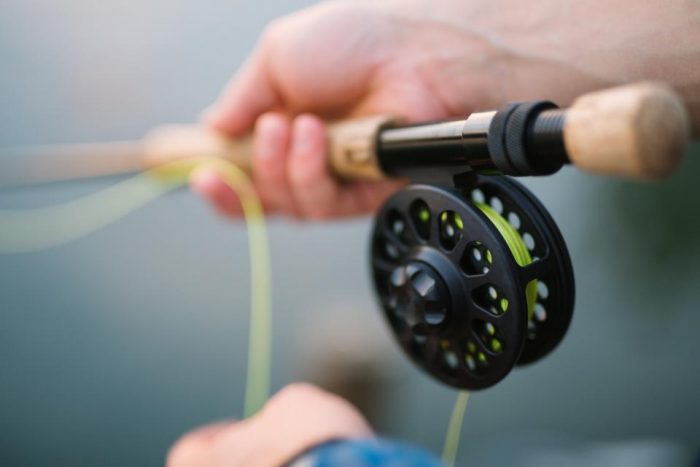 Are expensive fly rods worth the money?
Generally, high-quality fly rods are expensive because they also offer better performance.
Are Orvis fly rods good?
Yes. To get better deals, you can purchase them online.
Are Redington fly rods good?
Yes, Redington fly rods are generally well-regarded and known for offering good quality and value for both beginner and intermediate fly anglers.
How do I choose a good fly rod package?
Consider factors such as your skill level, intended fishing environment, target species, and budget. Look for one that includes a well-matched fly rod, reel, and line, and consider trying out different options or seeking recommendations from experienced anglers to find a package that suits your specific needs and preferences.
What is the most ideal fly rod weight for beginners?
For beginners, a fly rod weight of 4 to 6 is generally recommended as it offers versatility and ease of use for a wide range of situations and target species.
What weight fly rod should I use for trout?
A fly rod weight of 4 to 6 is usually used, with a 5-weight fly rod being a popular choice due to its versatility in handling different sizes of trout and various conditions.
How many fly rods do you need?
Many anglers find that having a varied range of two to four fly rods covering varying weights and lengths helps them to efficiently target a variety of species and locations. The number of fly rods required can vary depending on individual preferences and circumstances.
What is the ideal fly rod load for beginners?
For beginners, it is recommended to use a fly rod that loads easily with a shorter casting stroke, such as a medium to medium-fast action rod, as it provides more forgiveness and helps develop proper casting techniques.
What size fly rod is ideal for beginners?
For beginners, a fly rod in the 9 to 9.5-foot range with a weight of 5 or 6 is often considered the top choice as it offers versatility for various situations and allows for easier learning and control.
What is the hardest fish to fly fish?
Tarpon is often considered one of the hardest due to their size, strength, acrobatic nature, and challenging behavior when hooked.
Should beginners do chest fly?
For beginners, it is generally recommended to start with simpler and foundational, such as casting from the bank or wading, before progressing to more advanced techniques like chest fly fishing, which requires additional skill and experience.
What fishes are best for fly fishing?
Among the well-liked species that are suitable include trout, salmon, bass, panfish, and different freshwater and saltwater species, including bonefish and tarpon.

Last Updated on April 12, 2023 by Bernadine Racoma
DISCLAIMER
(IMPORTANT)
: This information (including all text, images, audio, or other formats on FamilyHype.com) is not intended to be a substitute for informed professional advice, diagnosis, endorsement or treatment. You should not take any action or avoid taking action without consulting a qualified professional. Always seek the advice of your physician or other qualified health provider with any questions about medical conditions. Do not disregard professional medical advice or delay seeking advice or treatment because of something you have read here a FamilyHype.com.