A baby play pen is a safe space for babies to roll around and have fun while the parents are having a quick break. These baby products are suitable for just about anywhere, and playpens can often be transported and stored. But, what are the top playpens that will keep them entertained for hours? Continue reading to find out the best for your babies.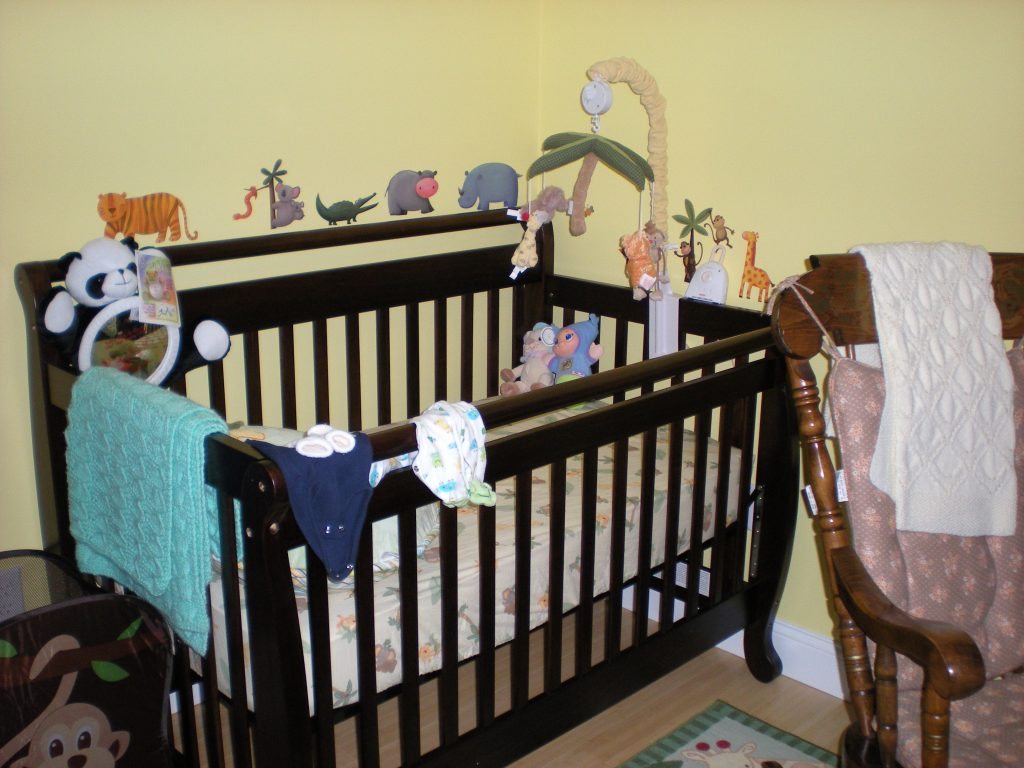 List of Best Baby Playpens
Graco Playpen
It is one of the best baby playpens for newborns and as they get older from babyhood. It transitions from a rest space, to even a changer, and they even contain a diaper stacker to keep them at hand, a mobile for entertainment, and wipe-clean changer fabrics to make cleaning for these better to use. Graco Napper and Changer grow with the child due to their convertibility, and for toddlers, it's the best thing. They even have removable bassinet space and changing station, so that once babies do outgrow the play pen, you can continue to use the playard for the child as well.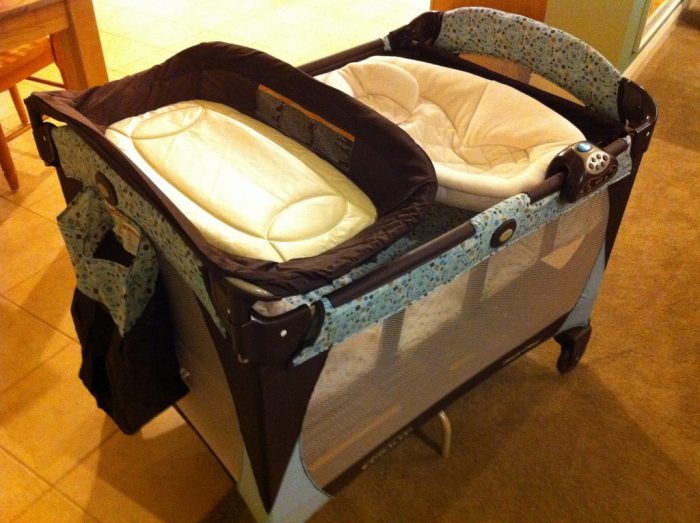 Before moving on to the FAQs and the rest of the compressive review of playards, you can also take a look at the list of the top playpens from Amazon. We included a brief product description so you can see what most playards offer.
Top Playpen Options On Amazon
Baby Trend Resort Elite Nursery Center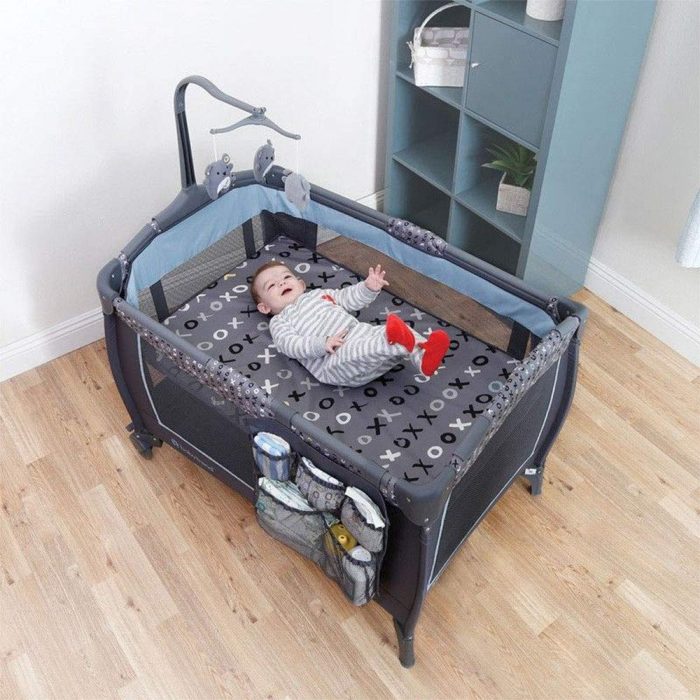 The Resort Elite Nursery Center is complete with removable Safe Surround changing table and diaper stacker to make things accessible when changing your child.
It also has a removable full size bassinet to give your child extra space for play time and more freedom.

It's easy to move from room to room since it's a bit light with a product weight of 20 pounds around.

It also comes with caster wheels for easy mobility.
It's the most affordable option.
It's product weight is 28.44 lbs and dimension of 41 x 47 x 22 inches.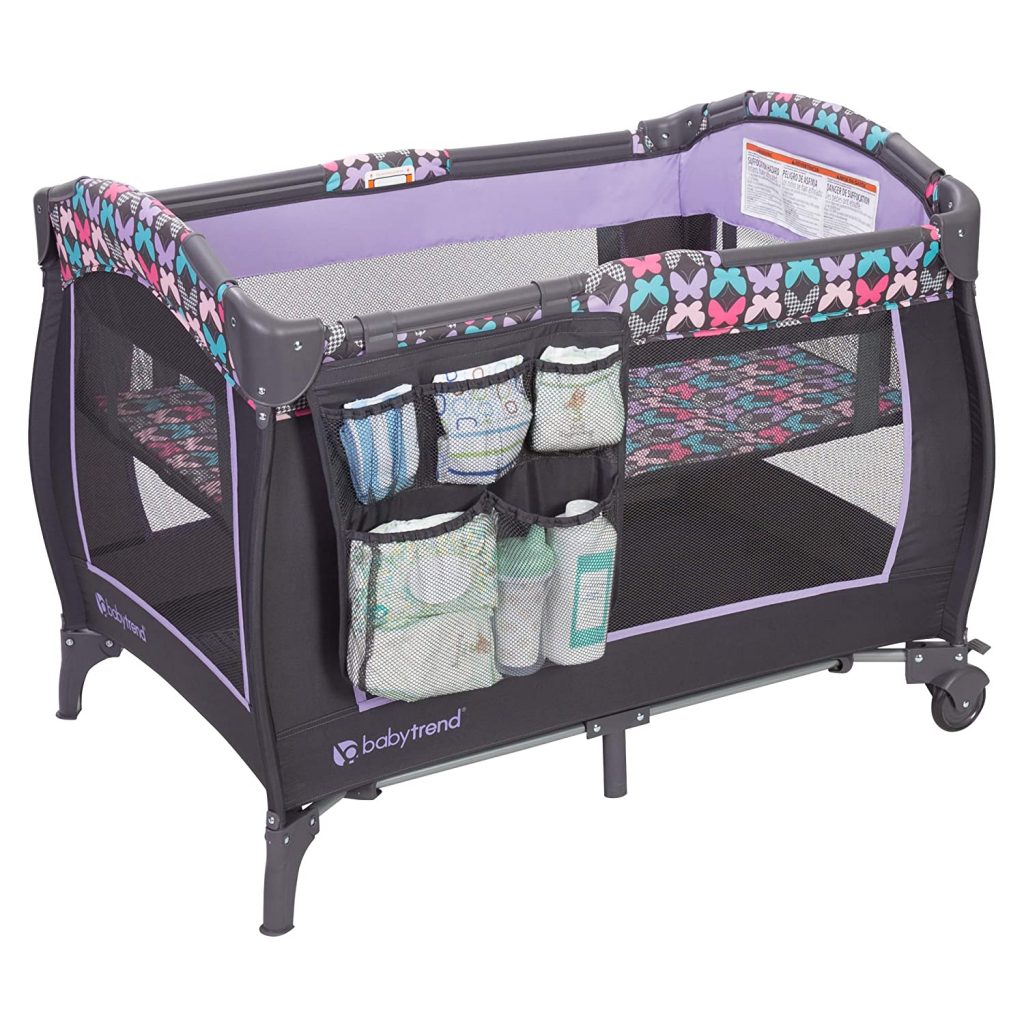 Baby Trend Deluxe II Nursery Center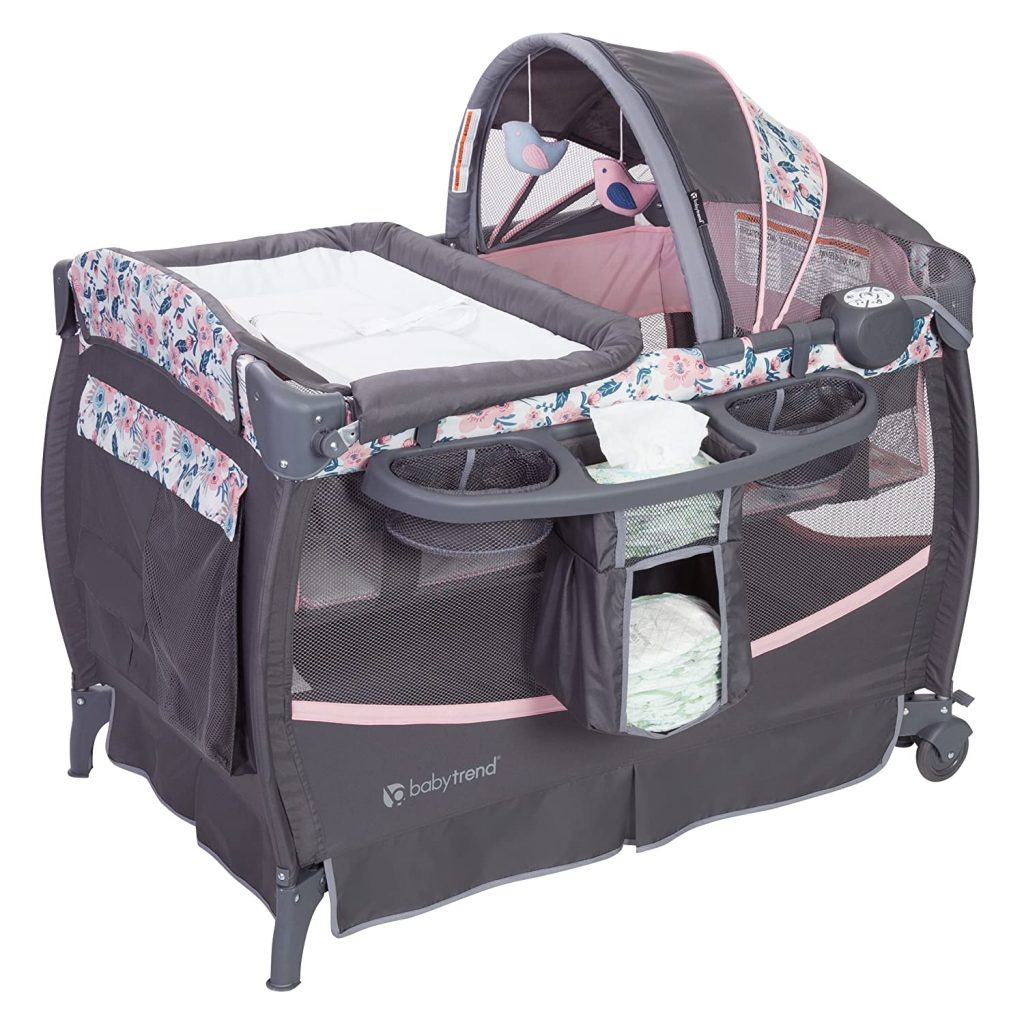 The Deluxe II Nursery Center is functional, very convenient to use and one of the best for babies.
This best playpen comes with a changing station, deluxe 3-pocket parent organizer and built-in diaper stacker.
Its canopy can be converted in a toy bar in a zip.
It has dual wheels to easily move from one room to another.

Product weight is 28.44 lbs, the dimension is 41 x 47 x 22 inches with the floor area of 7.18 square feet which means that your child has a larger play area.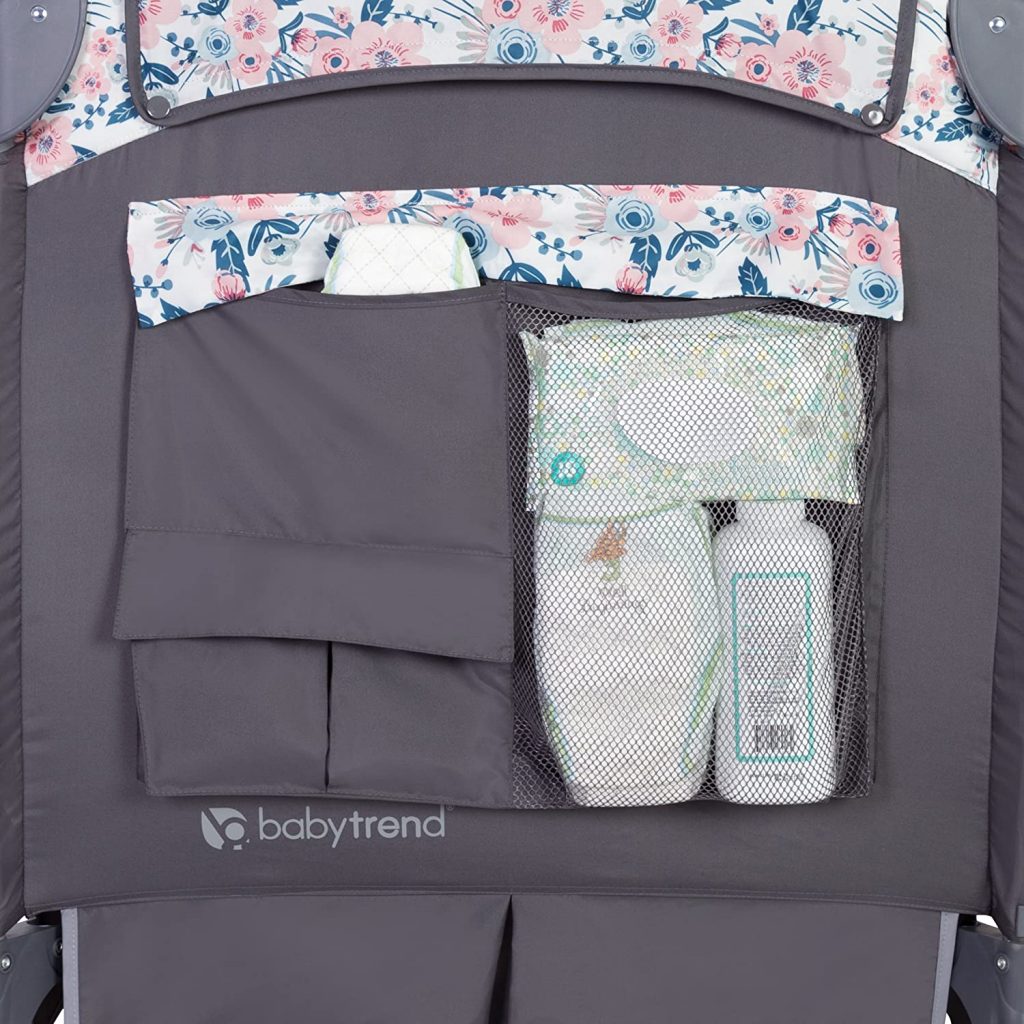 Baby Trend Trend-E Nursery Center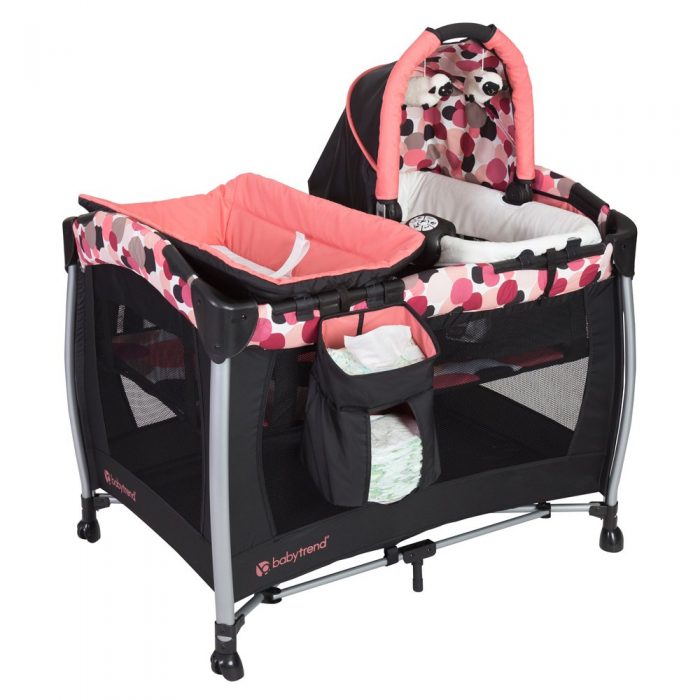 The Trend-E is an all-in-one nursery center for your child
It comes with colorful prints and high-quality materials to keep your child comfortable, placated, and safe while staying or playing in it.
It features large wheels with brakes and one-hand locking mechanism to provide a secure environment for your child while they play and nap.
It measures 29.13 x 34.06 x 44 inches with floor area of 10.95 square feet and a product weight of 34 lbs.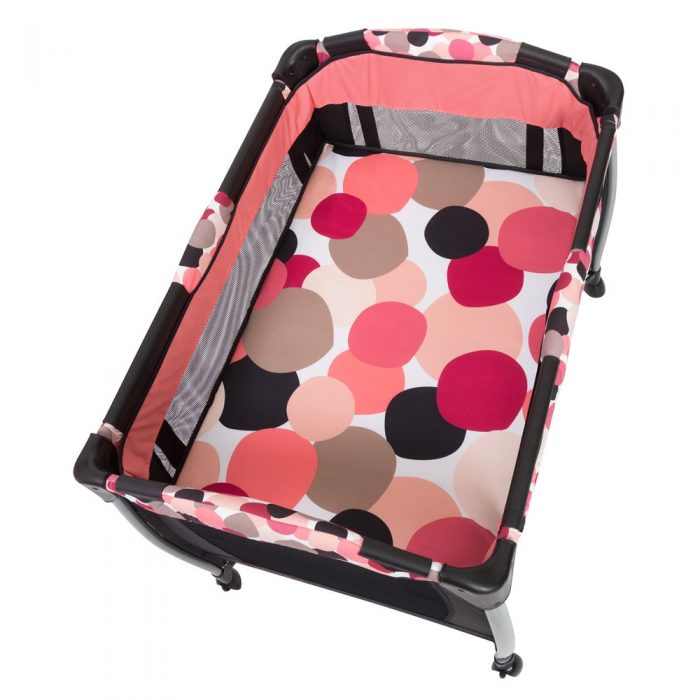 Disney Minnie Mouse Sweet Wonder Playpen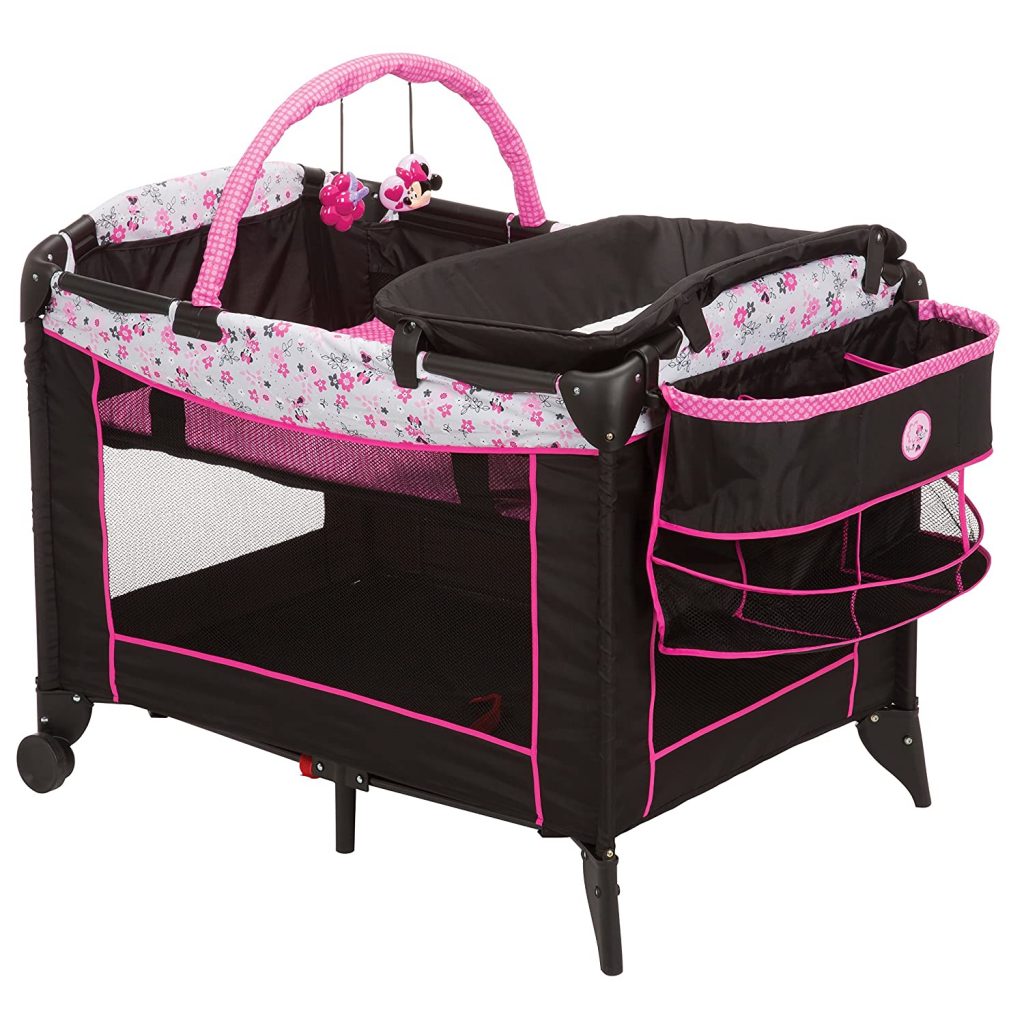 The Minnie Mouse Sweet Wonder will keep your child entertained and placated while they rest.
It comes with a toy arch with adorable toys. It may be a large playpen but can be folded for easy storage.
It is built with two wheels so you easily move from room to room.
It has mesh sides, storage, and a removable changer. Readily available for your child to have fun at home or on the go with a travel bag for longer trips.
You can purchase this with a carry bag or travel bag.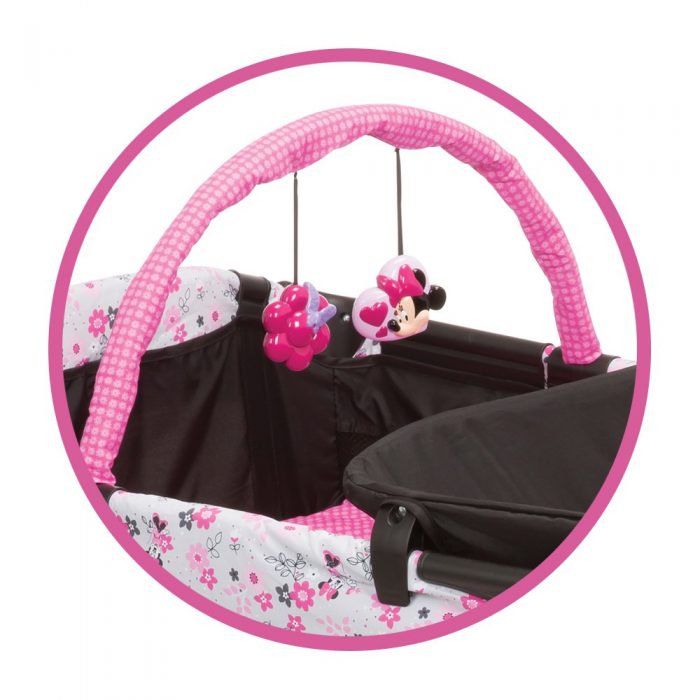 Cloud Castle
This is more of an entertaining portable playpen for younger children, such as newborn infant and young children, but this is a vibrant portable set that is easy to store, and you'll be able to take it anywhere for child to play. The anti-slip and non-scratch pads will work on all surfaces inside and outside. The Cloud Castle is double duty and secure, allowing it to keep the position and shape due to the hinge connectors and the non-slip pads, and the door panel with lock allows for convenient access and secures the child. It encourage fun play, and with different items, including a whiteboard in the back for the little ones to draw on, they can work to improve their motor skills and build cognitive development. These also have activity wall with whiteboard and sensory toys that your child can use. It's a good toy for children, and with the extra fun items attached to it, you'll be able to create a fun experience for your child that is safe and portable too. It can also be a travel crib because of its portability.
Playgro Pop And Drop Activity Ball Gym
This is a fun gym set with thirty activity balls. It is a colorful ball gym playard set with four different ball activity stations where the child can pop, drop, or even slide balls in, down, and around. This allows for hours of fun play. It also comes with three pockets, vibrant characters and a beautiful beach-inspired theme for babies to love. It folds as well so you can fold it away or pop it up for a ton of great fun play, which makes it a great portable playard.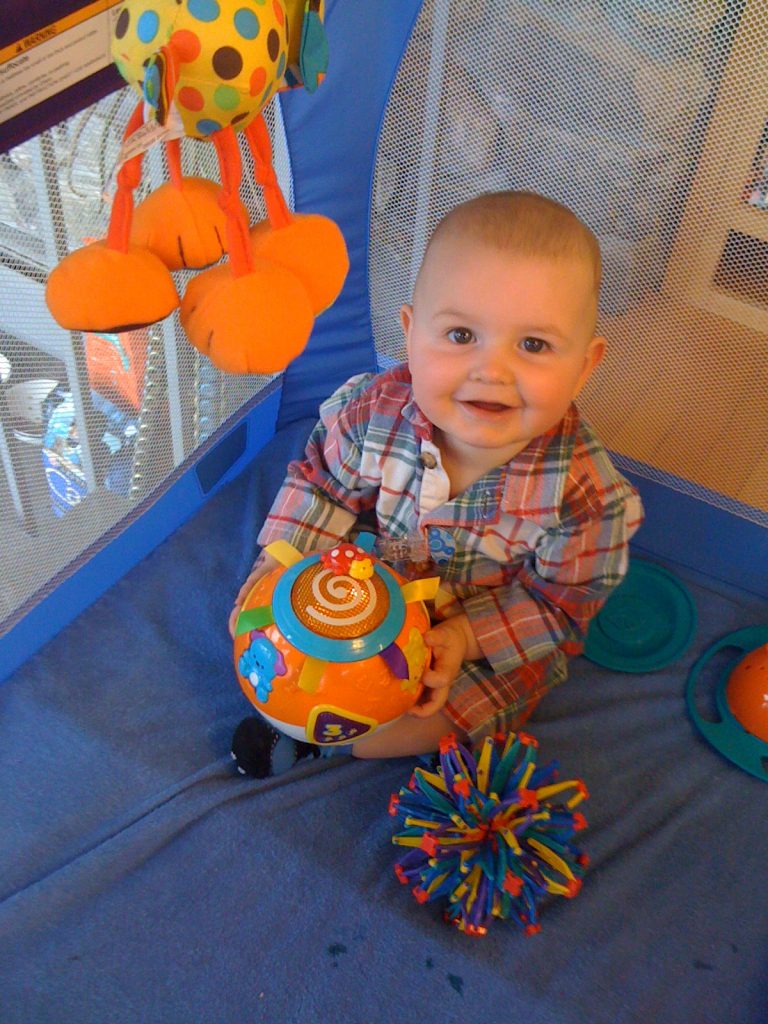 Joymor Playpens
It is a lifesaver for most parents. They can build a safe play area where little ones will be entertained. This is perfect for busy parents that need to work on something else or just want to take a moment to relax. It has more space, with adjustable panels and large play area too, which means that it can fit into a different areas. It comes with a sturdier holding that has larger anti-skid rubber feet under this to keep a sturdy and better standing on the floor and won't be dragged around or pushed by the child. It's pretty easy to install (no much tools required(, but make sure that you don't put the playpen on an all-foam play mat area or padded floor. If you have wooden or tiled floors, that's better. It is a fun playard set, and for the price that it is, this is worth setting up.
Disney Mini Nursery
It is a mini nursery that many parents love, best for a nursery or on the go. It comes with multiple features for newborns to toddlers, and you'll be able to have a good viewpoint from anywhere in the room. It's perfect for a resting child.
Plus, with the cool Mickey Mouse entertainment rings, your child will get a much better and more innovative different experience with it. You'll be able to create a wonderful playset that you'll be able to enjoy. It makes for great baby activity center safety play. Your child will enjoy the entertainment rings and engage in safe play for many hours. Get free delivery when you order on Amazon.
Apontus Playpens
It comes with a mosquito net with good air circulation and a diaper changing pad that gives parents everything necessary to keep children happy. It also has wheels near the bottom so that you can move the playpen around. If your child wants something that makes them feel like a princess that they will enjoy no matter what, then this is the perfect playset for them. Even the most cranky little one will want to spend time in it. It's perfect not just for playing about, but also for sleeping, and spending time in. If you want something elegant and pretty, then this is your answer.

Playsets are great for keeping babies entertained for hours. They are fun and great for them to enjoy. You'd be surprised about the way children respond to that. Little ones love to be entertained by playards.
Best Baby Playpen FAQs
What Are The Top Playpens?
Playards provide a safe environment for babies to stay, sleep, and play. It may be tricky for you to pick the ideal ones. We gathered the top game-changer baby playpens:
Regalo My Play Portable Playard
North States Superyard Ultimate Playpens
Delta Children Portable Playard
Evenflo Versatile Play Space
Minnebaby Eight Panels Playpen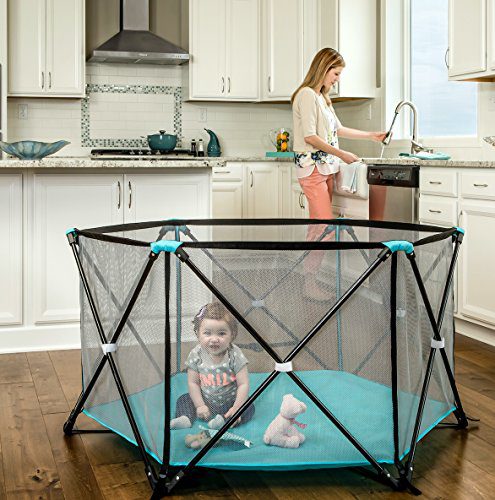 How Much Is A Good Baby Playpen?
They come in different sizes, features, and purpose. Standard ones with basic features costs around $40 to $80. The ones with great features are between $80 to $120. Most of them have a portable bassinet or changing stations. The most expensive ones cost from $120 and up.
How Do I Choose A Good One?
Choosing a good one for your little one may take a lot of planning and consideration. Here are some guides and tips:
Ensure that the playard complies with the safety standards of the Consumer Products Safety Commission by looking for the JPMA (Juvenile Products Manufacturers Association) certification.
The rails should have padding in place to protect your child from sharp edges and getting hurt.
A good one has protected hinges and supports.
A nice one comes with a 1-inch solid mattress or pad at the bottom.
The ideal width of slat spaces of a wooden playpen must not exceed 5.08 cm.
A typical one has breathable mesh sides. Ensure the holes is 0.6 centimeters and below to prevent your little one's fingers (even buttons) from getting caught.
The height of the sides from the floor must be 51 centimeters and up.
Ensure that it is easy to put together and take apart.
The best playpen should have waterproof fabric or water-resistant fabric and machine washable and breathable mesh.
For those with small spaces at home, look for a portable playpen that consumes less space.
For playpens with bars, ensure that it includes padding to avoid leg stuck in between the bars.
What Age Is Baby Playpen Suitable For?
Your little one is ready to be transferred to a playpen once he turned six months or when he can already sit, reach, and grab toys. Letting your little one stay or play in the playard allows you to have some plain free time.
Can Newborn Baby Sleep In It?
It is OK to put your newborn babies in a play yard. However, for babies under 12 months, they must sleep on their backs while in playpen without soft bedding. It can avoid or reduce the risk of SIDS.
Is it OK For A Toddler To Sleep In It?
Safety playpens like Graco playard are considered by pediatricians a safe sleeping area for babies. Note that play yards are subject to new Consumer Product Safety Commission standards in 2012 and might be ideal for a baby's sleeping environment.
Can An 18-month-old Child Sleep In A Playpen?
A baby more than one year old, weighs up to 30 pounds and stands tall at 35 inches can safely and placidly sleep in a Pack 'n Play. It has dual functions that let a child sleep.
Difference Of Cribs And Playpens
The main difference of cribs and baby play pens is that a crib is a sleeping bed ideally for newborn babies up to 6-months-old. Some cribs can be converted to a toddler's bed to use until he outgrows it.
On the other hand, a playpen is an enclosed and safe place for your little one to play. Some are equipped with bassinets or changing tables, which cost a bit higher than the standard ones.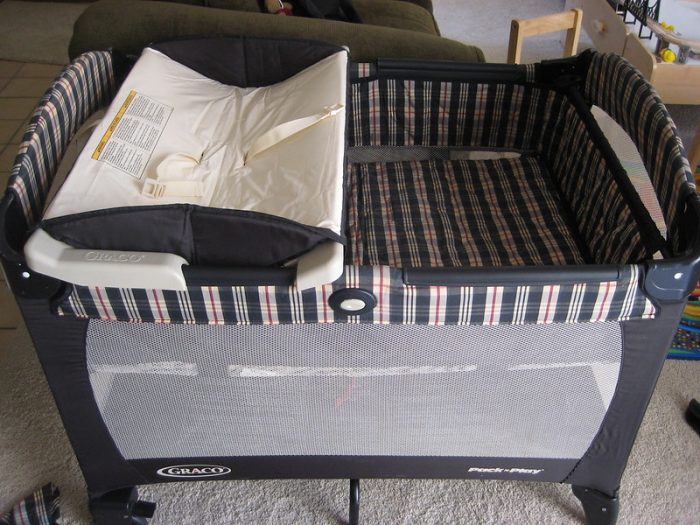 Pack N Play And Playpen Difference
A playpen is an enclosed area where your child can stay and play. Pack n' Play is usually referred to as Graco's Pack 'n Play version of the safety play yard. It has a mattress where your little one can sleep placidly.
Last Updated on January 19, 2023 by Jeanne Meets
DISCLAIMER
(IMPORTANT)
: This information (including all text, images, audio, or other formats on FamilyHype.com) is not intended to be a substitute for informed professional advice, diagnosis, endorsement or treatment. You should not take any action or avoid taking action without consulting a qualified professional. Always seek the advice of your physician or other qualified health provider with any questions about medical conditions. Do not disregard professional medical advice or delay seeking advice or treatment because of something you have read here a FamilyHype.com.