Tech Deck sets have been around for a while. Chances are, you may have used them as a kid. However, if you haven't, let's explain what they are.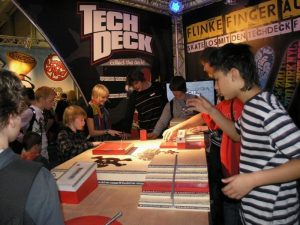 They are fingerboards. These are skateboards you control with your fingers. These tiny skateboards have designs and can be decorated, just like actual skateboards. You can do quite a few fingerboard tricks, and a child can learn finger coordination and be quite skilled. They are also suitable for kids who may be interested in skateboarding but aren't old enough or aren't prepared for the real thing. They serve a purpose for skateboard lovers ages 6 and up. Of course, you should make time to practice with other kids to properly implement the tricks.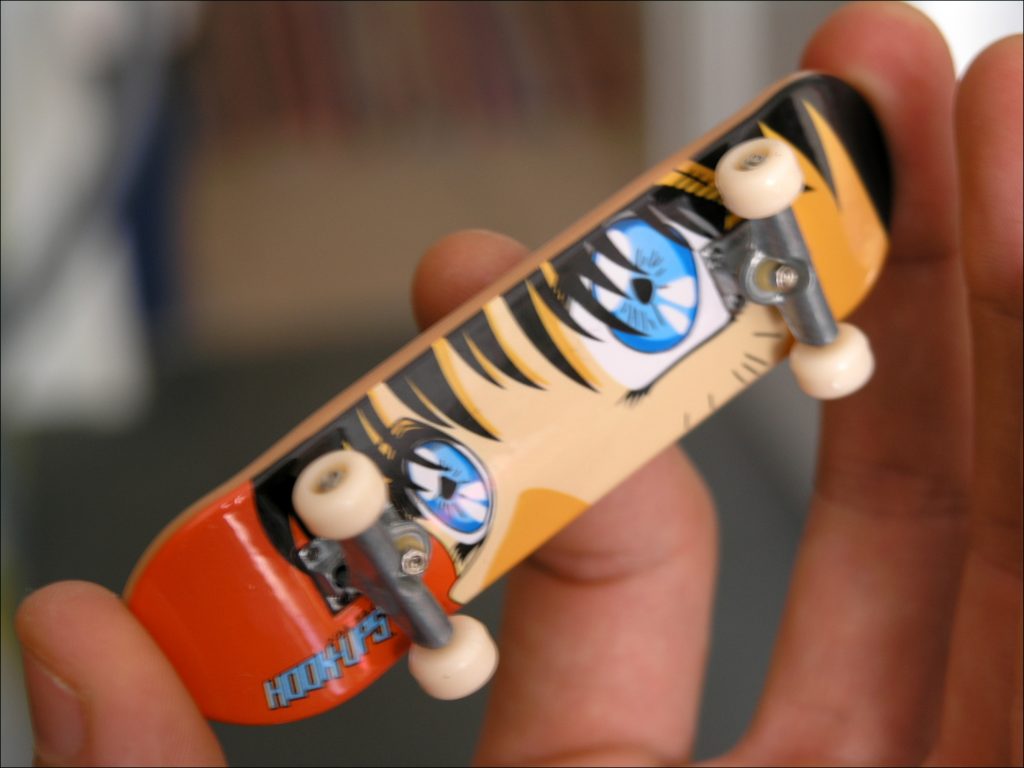 Naturally, a Tech Deck starter kit ramp set has a deck starter kit ramp, an exclusive board, quality board and trainer clips, and other items and content to enhance and make the experience more authentic and give your kid a variety of details. Today, we will be looking at some cool ramps and other accessories your kid is going to love.
What To Look For In A Tech Deck Ramp
Here are some features to look out for.
Authentic Skating Action
A good ramp set should include rails, ramps, and other places your kid can skate on. Your stock has to be as authentic as possible. Accessories are sold separately and can be found in a physical and online shop. So, customers can buy a new or exclusive item from trusted manufacturers. They provide a description of the item to protect you from scams and guarantee return of product if it comes to you with issues.
Decorations
A part of skateboarding is expressing yourself through art, usually vandalism. However, your kid doesn't need to vandalize when they have stickers and canvas for them to draw on. They can decorate both the park and their boards. Add it to cart now!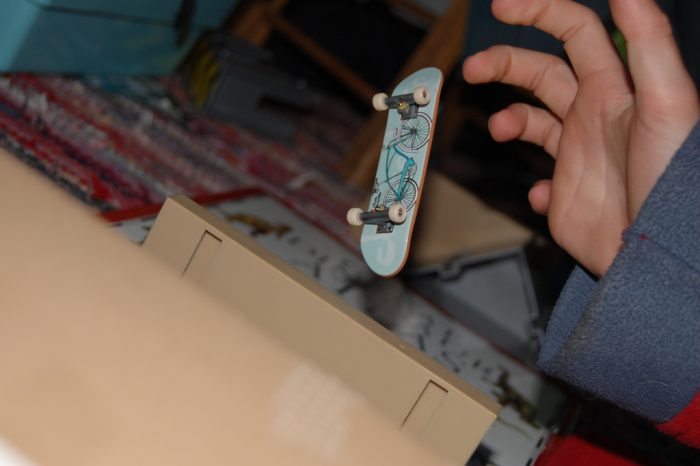 Easy to Assemble
Close to a hundred of these skate parks, as well as the skateboards, need to be assembled. A good ramp set will include simple instructions and assembly so they can get to skating faster.
Good Material
A skate park ramp set should be made from durable materials that don't hinder the skating action. If the plastic is too slick, it can ruin the experience.
Add-Ons
You should be able to add on the ramps to the park and make an even bigger park.
Now Let Us Look At Some Fingerboard Packs
Transforming SK8 Container
The fast deck transforming SK8 container is the ultimate mobile skating ramp set. It can turn from a container to its skate park. It's over two feet when it is unfolded, and it has quite a few configurations. This skate park can help your kid do their tricks and have the thrill of the park on the go. It's easy to carry, put back together, and has so many combinations, your kid won't get bored.
Sk8shop Bonus Pack
When your kid needs some fingerboards and likes variety, this is an excellent pack for them. It comes with six boards, all with their style. These boards can be bought separately, but this is the better value. It comes with stickers to decorate, a poster, and different board parts too. This is an excellent way to get your kid started on Tech Deck. Also, some packs have a gold truck as a prize.
TIME4DEALS Skate Park Kit
This is a beautiful park for your kid's Tech Deck, especially if they are new to the scene. This park has five parts, and your kid can customize them into many different designs. It includes ramps, railings, and other components to add some more authenticity to the scene. Not to mention, your kid can perform many tricks on them. It's quite durable as well. The plastic material may make the park a bit slippery at times, but many kids can find out how to get past that.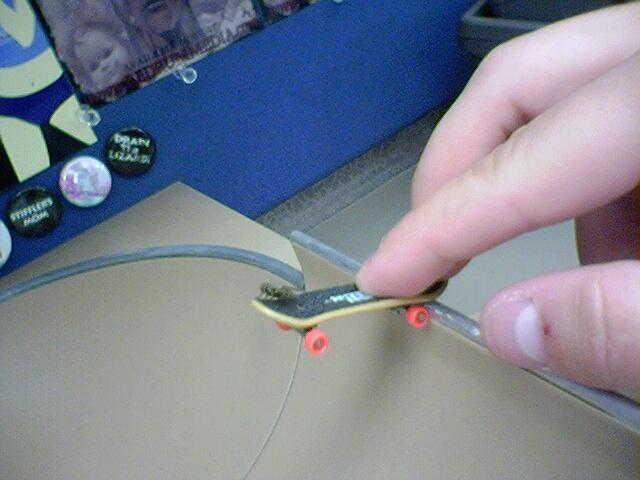 Hometall 8PCS Skate Park Kit
This is a nice little skate park set that has boards as well. You assemble the parts, and you can combine them in many different ways. It's quite a versatile toy if we do say so ourselves. It has many combinations available, is a great way to teach finger coordination, and is excellent for all skill levels. With that said, assembly is a bit of a hassle. They do include instructions that make it easier, but some young children may still be confused.
Kidsdream® 8pcs Mini Finger
This is a board set that has eight parts that you can put together. It does quite a bit, and you don't need to use all of the parts if your kid lacks space. These parts are made of durable plastics, and assembly is easy. It includes instructions to make the process painless. With that said, you need to purchase the tool necessary to assemble separately, which is a pain, but it's all good if you're aware of that fact. It's a great little ramp set for all users, and it does include three different fingerboards for more variety.
SLS Pro Series Skate Park
This is a skate park set that has many ramps, rails, and decals to create the skate park of your kid's dreams. You can add to it as well for even more variety. This park set is easy to put together and encourages creativity. It also comes with one board to add to the variety.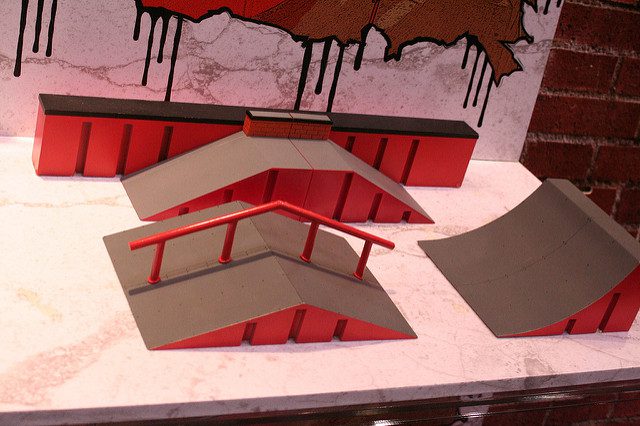 Spinmaster Build-A-Ramp Kicker
This ramp set has the ability for your kid to make their artwork for it. Part of skating culture is expressing yourself through art. Your kid can show off their artistic skills for more creative talent, and they can use the ramp with other toolsets as well. With one customizable ramp, it's one set that your child is going to love no matter what.
Star Wars Set
Finally, we have this set. These are skateboards themed around Star Wars, depicting characters from the movies. You can do an ollie with Yoda, or flip with Vader. This set has ten boards and can even glow in the dark for added effect. If your kid is into Star Wars, or at the very least, likes the designs, then your kid is going to love this set.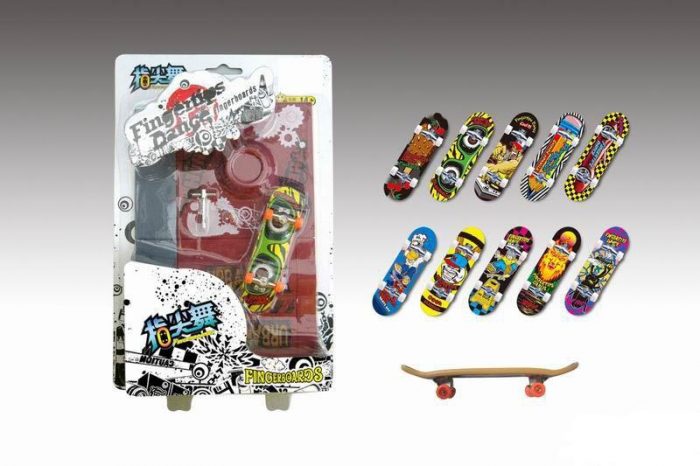 Types Of Ramps For Your Beloved Fingerboards
Let's take a look at some Tech Deck Ramps you may run into whenever you're purchasing them. There are quite a few Tech Deck Ramp Parts, as you'll soon realize.
The Skate Park
Ah, the skate park. It's where all the cool kids meet, and where you can show off all your sweet moves. The skate park can be just as excellent as the skate park you used to know about. It can fold out and be quite portable. The skate park boasts all the ramps, rails, and other things you'd expect at a skate park. Try out one of the many types today. When you set up your skate park it will make sports outdoors fun.
The Starter Kit Ramp
The starter kit is always a good purchase when your child is interested in a type of toy but doesn't know where to begin. The starter kit means that your child gets a starter kit ramp and a skateboard. This allows your child to test out the basics of the Tech Deck universe and see if it's a good fit for them. Any starter kit ramp should be useful. You can find a starter kit on Amazon or in most stores. If your kid likes what they see in the starter kit ramp, you can then add on to it with more inclines and finger skateboards. Otherwise, you haven't invested too much. You can buy a starter kit for a little over $10, so the starter kit ramp is no financial risk. Purchase the starter kit today, and if your kid loves the starter kit, they're in for an addictive time.
Ramp Parts
You'll notice that the park is always growing, and there are many ramp parts you can buy. You can add these ramp parts to the park, or buy some ramp parts that allow your kid to be on the go. Having a nice set of ramp parts is always good if your kid wants to grow his or her park. Just make sure the ramp parts are stored in a place where your kid won't use them. There are many ramp parts to choose from, so buy some today.
The Transforming Sk8 Container With Ramp Set And Skateboard
You know it's cool when it has an eight instead of "ate." The Tech Deck Transforming Sk8 Container With Ramp Set and Skateboard is a cool little ramp set that is good for kids on the go. The  Transforming Sk8 Container With Ramp Set and Skateboard appears as a box beforehand but then folds out into a skate park. The Transforming Sk8 container a great way to have fun during an off day at school, or while on a trip. The Transforming Sk8 Container With Ramp Set and Skateboard is easy to set up and transform, so it's worth a purchase. Currently, the Transforming Sk8 Container With Ramp Set and Skateboard is available through third-party sellers only, but that's all good. The Transforming Sk8 Container With Ramp Set and Skateboard is still worth the price.
Trainer Clips
Just like how a bike has trainer wheels, a Tech Deck fingerboard has trainer clips you can put over the skateboard. These keep your child's fingers secure as they play around on the board, allowing them to do some tricks without the board flying away. The trainer clips are suitable for a beginner player, or just for a child who wants to have some fun, and there is no shame in using trainer clips. With that said, eventually, the trainer clips come off, and your child will then love to use their Tech Decks without those clips. When that happens, watch out. There are killer fingers on the loose, and they know how to use them!
Sk8shop Bonus Pack
Does your child want more Tech Decks? The Sk8shop Bonus Pack can give them more of it! The Sk8shop Bonus Pack comes with six types of Tech Deck fingerboards. They have some unique, edgy styles. In addition to that, the Sk8shop Bonus Pack comes with extra nuts and bolts, along with a hidden golden truck. Many kids love collecting these fingerboards, and the Sk8shop Bonus Pack has all of them. Buy the Sk8shop Bonus Pack today if your kid loves collecting Tech Deck fingerboards. The Sk8shop Bonus Pack is one of those toys you can't go wrong with. At around US$16, the Sk8shop Bonus Pack is a good deal, too.
Tech Deck Build-a-Park
Sometimes, your child wants new parts to add to their park, and the Tech Deck Build-A-Park series is an excellent place to start. So what is this? Build-A-Park sets are simply a series of ramps, steps, and other park parts. Your kids will love the game for sure. It's fun, exciting, and asbolutely full of surprises for kids.
Your child can use the Tech Deck Build-A-Park sets on their own or combined to make a big park, which is the spirit of the Tech Deck Build-A-Park. If you're curious, the Tech Deck Build-A-Park is a great little way to expand on your child's park. The fingerboard won't be left unused with these skate part kit add ons. With these Build-A-Park sets, your child's fun and sports outdoors will be greatly increased. These parks are for skate lovers of all ages. You child will be able to create their own park to their own liking and enjoyment.
Tech Deck – Ultimate Half-Pipe Ramp and Exclusive Primitive Pro Model Finger Board
This is a cool little Tech Deck fingerboard set to buy for your kid. As you know, the halfpipe is a staple of any skate park, and it works well with a many fingerboards. The Tech Deck – Ultimate Half-Pipe Ramp and Exclusive Primitive Pro Model Finger Board come with the ramp and a pro board. It costs about $25. Still, it's a good investment for a Tech Deck fingerboard pro. Try it with the Exclusive Primitive Pro Model Finger Board today.
Flat Grind Rail
In any skate park kit, a park ramp grind rail is always important. You can grind on the park ramp grind rail and do some cool tricks on it. This is a good add on for any Tech Deck fingerboard. It goes well with an established skate park kit, adding some new life to your fingerboard ramps. It goes well next to a quarter pipe, too. To find out if this grind rail works with your skatepark sets, just refer to the included product information.
Conclusion – Is Fingerboard Good For Kids?
There is a kit ramp, fingerboard skate, and park ramp parts for all sorts of occasions. The Tech Deck fingerboard skate world is fascinating, and quite a rabbit hole for your kid to fall into. The Tech Deck fingerboard skate has so many types to choose from, be it the skate park or the boards your kid wants.
If your kid wants to be the coolest, try out the fingerboard skate. These toys and games are something that can provide hours upon hours of fun, guaranteed. Don't leave home without it. Buy the Tech Deck fingerboard skate starter kit to get you started, and then go from there. Either way, no matter if your child goes with a fingerboard collection or Tech Deck boards, they are in for a very fun time.
Frequently Asked Questions (FAQs)
What are the best fingerboards for kids?
The top three best are the Sk8shop Bonus Pack, which is a top choice and has a 9.7 rating, the 96mm Fingerboard, which is the most savings choice among buyers and has a 9.5 rating, and the Starter Kit – Ramper Set with a 9.0 rating.
What are Tech Decks – Get To Know Them More!
It is a real deal brand of fingerboard made of plastic injection molding and is much cheaper compared to professional fingerboards. Many still considered Tech Decks as good fingerboards because it's much more affordable.
Are Tech Decks good fingerboards?
Yes, they are good! They are known for their quality craftsmanship and attention to detail, making them a favorite among fingerboard enthusiasts. They often feature designs and graphics inspired by professional skateboarders and their signature models. They provide a fun and engaging way to practice skateboarding tricks and stunts with your fingers.
How do you make a Tech Deck?
There are lots of fingerboards that you can purchase online or at physical stores. But you can also make your own improvised Tech Deck fingerboard out of paper or carton. You can search for tips online on how to make better Tech Decks.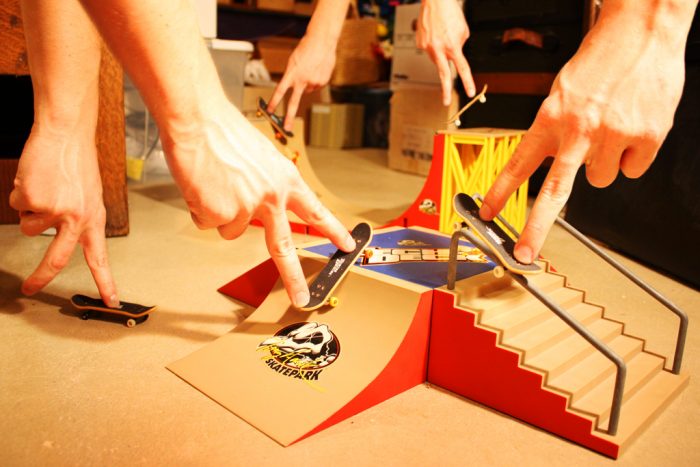 How do you do Tech Deck tricks for beginners?
There are lots of tutorial videos that you can search online to learn more Tech Deck tricks. But you must learn the basics first before moving on to more complicated tricks like the Kickflip, Ollie, Impossible, or Heelflip.
How do you start a fingerboard?
In learning the basics of fingerboarding, you must first learn the basics of how to grip. Since this activity just utilizes two fingers, you must learn first how to grip and control your fingerboard. In order to learn new tricks on your tech deck fingerboard collections, you must also learn the right position of the fingers so you won't hurt your muscle fingers. These basic skills are not for all ages so it is safe to say that using a fingerboard is for ages 6 and up.
Are Tech Decks still sold?
What age are fingerboards for?
What is the best fingerboard size?
Who invented fingerboards?
Are tech decks worth it?
What is the most common Tech Deck?
Can tech decks get wet?
Can you use 3 fingers on a Tech Deck?
What size deck should a 13 year old get?

Last Updated on May 14, 2023 by Inma Barquero
DISCLAIMER
(IMPORTANT)
: This information (including all text, images, audio, or other formats on FamilyHype.com) is not intended to be a substitute for informed professional advice, diagnosis, endorsement or treatment. You should not take any action or avoid taking action without consulting a qualified professional. Always seek the advice of your physician or other qualified health provider with any questions about medical conditions. Do not disregard professional medical advice or delay seeking advice or treatment because of something you have read here a FamilyHype.com.