Can't sleep properly? then you're not alone. A lot of new parents are struggling with putting their babies to sleep.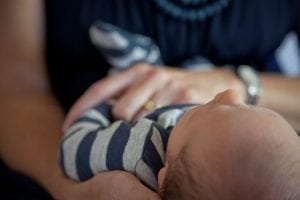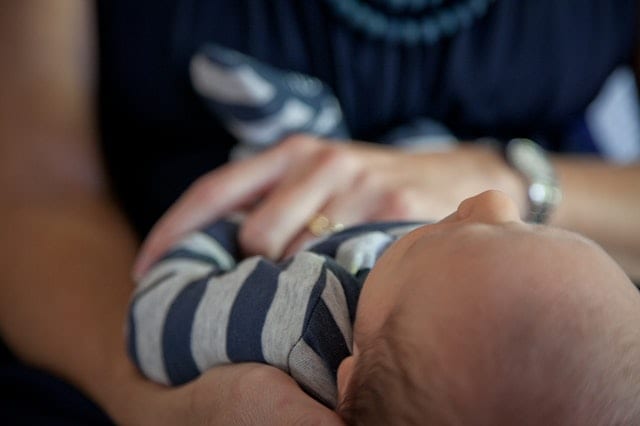 You're lucky if you get one hour or two hours of uninterrupted rest during the night when your baby is still an infant.
It's normal for newborns to be adjusting to their environments. From the comfort of their mom's womb, they have to get used to life in the outside world. No wonder they tend to cry a lot during the night. However, there are also fussy babies who don't want to be put down even when they are already asleep.
Graco Soothe My Way Swing
From Graco baby swing products comes a new favorite of parents – the Graco Soothe My Way with Removable Rocker, alongside their renowned Graco Pack n Play. It's a swing seat and a rocker in one, plus three reclining positions that help parents put their babies to sleep more comfortably and securely.
Pros:
It provides more comfort with its larger body and base of support.
It's very convenient to clean and disassemble.
With its multidirectional swinging motions, first-time parents find it easy to put their babies to sleep so they have more time to relax.
Most parents agree that's a much better alternative to the expensive moving-type bassinet.
It's not bulky and doesn't take up much space in the home.
Cons:
The motor of the rocker makes some noise when it's on.
The built-in music does not have very good sound quality.
The battery case is not somewhat complicated and not very easy to open.
The longer it is used, the up and down movements don't work properly anymore.
BabyBjörn Bouncer Balance Soft, Cotton/Jersey
This bouncer from BabyBjörn provides maximum support for the baby's whole body because of its excellent ergonomic design. It's also lightweight so you can conveniently move it around with you around the home or even outdoors. That's the beauty of these bouncers from BabyBjörn, plus they're made in collaboration with pediatricians themselves!
Pros:
Its seat is made from a mix of cotton jersey and soft cotton fabric, which makes it very comfortable for the baby to sit and sleep.
The baby's weight is evenly distributed by the snug fabric seat.
The bouncer moves in three positions that are adjustable to suit your baby's needs as it grows.
You can easily fasten the baby securely and get him out as well.
It has a very safe locking mechanism so you are sure that your baby is secure while he's rocking.
Cons:
It's more pricey compared to other bouncers.
Its weight limit is quite restrictive.
Some parents report that their babies don't feel very comfortable, as their heads keep falling down and they constantly cry while sitting on the bouncer.
The fabric of the seat is not very thick and durable.
Contact Fisher Price if you have any concerns about the product.
BabyBjörn Bouncer Balance Soft, Cotton, Black/Dark Gray
This dark gray type of Bjorn bouncer is equally sturdy and convenient to carry at the same time. It's not battery-powered – it just takes your baby's feet to move the bouncer safely. It can be used for babies 8 lbs up to 29 lbs max.
Pros:
The seat cover is easy to remove and it's machine-washable too.
It's lightweight and easy to move around the house – and it doesn't take up a lot of space.
It provides a training ground for babies to learn how to bounce by themselves as they grow.
It's less expensive than the motorized swing.
Sometimes, the rocking motion puts the baby to sleep at its lowest adjustable angle.
Cons:
It's too costly for a non-motorized bouncer.
You can't adjust the seat with the baby in it – you'll need to take the baby out before making adjustments.
The seat fabric has a tendency to shrink after washing.
The further it reclines, the lesser the weight it is able to carry. Thus, it becomes unsafe for babies when they reach six months.
Graphite Baby Jogger City Sway Seat
Not only does this baby jogger rock at home but it does outdoors as well. This 2-in-1 bouncer/rocker is covered with Optivent fabrics, giving your baby a soft. Plus, it comes with two fabric toys that help keep your baby focused and engaged.
Pros:
It's flexible and easy to fold but it's sturdy and durable.
The fabric toys help parents do other chores because the baby is more engaged and 'forgets' to cry out for mom or dad.
It's lightweight and it comes with a travel bag, making it convenient to pack for picnics and other outdoor activities.
Made with high-quality materials that can last even when it's used by multiple children.
Cons:
It's quite expensive compared to other battery-powered bouncers or rockers.
The vibrating mode doesn't last very long.
The battery compartment is not very accessible and quite difficult to open.
The seatbelt is a little complicated to wear.
*Fisher Price notes that some of their recalled sleepers were sold at major retailers. If you have one of the recalled sleepers, please contact Fisher Price for further instructions.
The initial recall was issued due to safety concerns while using the product. Fisher Price took immediate action to address the issue and inform customers about the risks associated with the product. If you have one of the recalled sleepers, please stop using it and follow the instructions provided by Fisher Price.
It's important to note that Fisher Price has taken steps to ensure the safety of their products and has implemented additional measures to prevent similar incidents in the future. If you have any questions or concerns about the original recall or the safety of Fisher Price products, we recommend contacting Fisher Price directly for more information.
Frequently Asked Questions (FAQs) 
Are Inclined Sleepers Safe For Sleeping?
No, fisher price rock 'n plays are unsafe for sleeping babies. If they want to sleep, the parents need to move them to a flat surface to avoid and immediately stop circumstances like infant fatalities. 
Can My Newborn Sleep In An Inclined Sleeper?
No, your newborn cannot sleep in a rock and play. It does not have a seal of approval from the Consumer Product Safety Commission. When infants rolled in fisher price rock n play sleepers without the surveillance of the parent, can put the safety of the consumers baby in danger, and other circumstances like suffocation of infants can be occurred leading to deaths.
Can A Newborn Sleep Without The Bassinet In A Portable Crib?
Yes. It's because Pack 'n Play is a playard that can be used from birth up to the toddler years. It is a secure, portable place for your baby to sleep or play. Some use it instead of a bassinet or crib since it grows with the baby. So, no more products are not for kids.
Is It Safe For A Baby To Sleep In A Portable Crib?
Babies should sleep in a Pack 'n Play or a crib since it is the safest position for babies. However, an unsafe sleep environment for babies is when using blankets, crib bumpers, pillows, or toys in the crib.
Can A Baby Sleep In A Pack And Play Instead Of A Crib?
Yes. There are a lot of advantages to using a pack and play over a crib, One of which is mobility. You can use a pack n' play full time, and you bring the bed wherever you go.
How Long Can You Use Pack n Play?
Babies or infants sleep in the Pack N Play bassinet until they are three months old. After that, you can transfer your child to the playpen feature cribs for approximately another two years.
What Is A Rock N Play?
Is a slanted baby sleeper that is designed so infants rolled on their backs to their stomachs at a 30 ° angle to rest and sleep. Pay close attention to the baby's stomach. Fisher price sleepers are one of the prominent brands in the market. It's a sleeper that got 36 versions, and one of them is the fisher price sleeper with smart phone enabled version. However, the company that offers fisher price sleepers was linked to numerous infant deaths that caused them to recall the product models.
What Is The Best Pack-And-Play On The Market?
The top-rated portable playard currently available offers a versatile and secure space for your child. With convenient features like a removable bassinet, changing station, and easy setup, it provides convenience and functionality for both travel and home use. Its sturdy construction and excellent reviews make it a reliable choice for parents looking for a high-quality option.
Can A 2-Year-Old Sleep In Pack N Play?
At What Age Can A Child Climb Out Of Pack N Play?
Can I Still Use Rock N Play?
Why Did The Rock N Play Get Recalled?
What Can Replace The Rock N Play?
Does The Rock N Play Vibrate?
Are Baby Swings Safe?
Other References:
https://www.washingtonpost.com/business/economy/how-fisher-price-invented-a-popular-baby-sleeper-without-safety-tests-and-kept-it-on-the-market-even-as-babies-died/2019/05/30/78c2707a-7731-11e9-b3f5-5673edf2d127_story.html
https://www.usatoday.com/story/life/allthemoms/2019/05/14/rock-n-play-gone-babies-shouldnt-sleep-through-night-anyway/1144698001/
https://www.consumerreports.org/recalls/fisher-price-recalls-rock-n-play-sleeper/
Last Updated on April 12, 2023 by Faith Ann Maglantay
DISCLAIMER
(IMPORTANT)
: This information (including all text, images, audio, or other formats on FamilyHype.com) is not intended to be a substitute for informed professional advice, diagnosis, endorsement or treatment. You should not take any action or avoid taking action without consulting a qualified professional. Always seek the advice of your physician or other qualified health provider with any questions about medical conditions. Do not disregard professional medical advice or delay seeking advice or treatment because of something you have read here a FamilyHype.com.