Chicco KeyFit 30 Car Seat The Best Option For Your Baby
Keyfit 30 from Chicco is one of the best car seats to consider.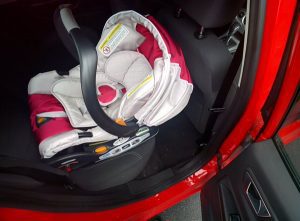 Having babies is always a blessing. How beautiful it is to see their laughing faces and innocent smiles. But like any other thing, taking care of babies can be quite challenging too. Transporting them is one particular difficulty that a lot of parents have to go through, especially in the early years when babies cannot even stand on their own feet, much less, walk on their own. The good thing is a lot of car seats are already available in the market.
You also now have the option to buy online. Some car seats, you may even get a bargain price. To give you an idea, we made a list of the most popular Chicco car seat from Amazon, and we included a brief preview of what they offer. If you continue reading, you will also discover more FAQs and reasons why you should invest your money in the Keyfit 30 from Chicco and not other car seat brands such as Britax, particularly the Britax B Safe 35.
The KeyFit 30 from Chicco can be just what you are looking for to help you with traveling with your precious little one. Here are the top 7 reasons why it is the easiest infant car seat you can ever have for your baby:
Chicco KidFit 2-in-1 Belt Positioning Booster Car Seat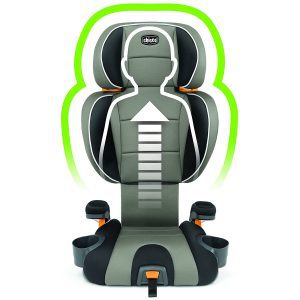 The KidFit is designed to efficiently protect the head and shoulder from easiest side-impact and it offers 10 position adjustments to keep your child comfortable at all times.
It can be used as a high back to backless booster and it can accommodate 30 lbs to 110 lbs.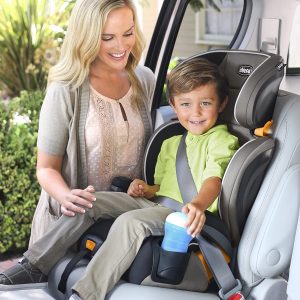 Chicco NextFit Zip Convertible Car Seat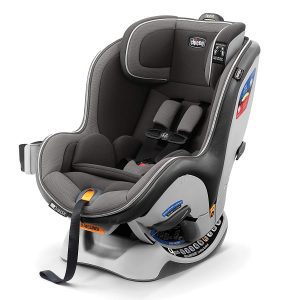 The Chicco NextFit Zip convertible car seat is an easy car seat to install correctly. It is engineered with innovative features, it offers a 9 position ReclinSure Leveling foot system as well as a SuperCinch Latch tightener and LockSure seat belt tightening system for maximum comfort and protection for your child.
It can be used rear-facing or forward facing and it allows 9 position headrest. It can carry up to 5 lbs up to 65 lbs.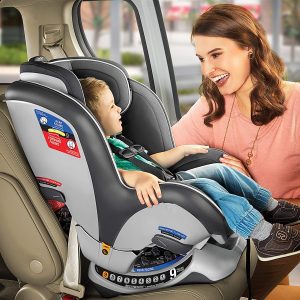 Chicco MyFit Harness+Booster Car Seat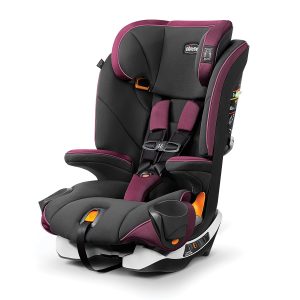 The MyFit features a Duo Guard 2-layer rigid shell and PLUS 2 Zones Side impact protection to keep your child secured in case of accidents or crashes.
It also has double foam padding and a contoured seat for better fitting and pleasant ride.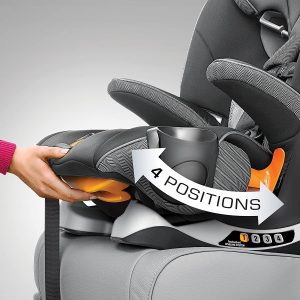 KeyFit 30 Chicco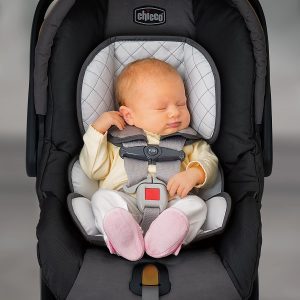 KeyFit 30 is rated as the number 1 premium car seat in America because it is easy to install and it has impressive safety innovative features for your baby.
KeyFit 30 is also compatible with most Chicco strollers.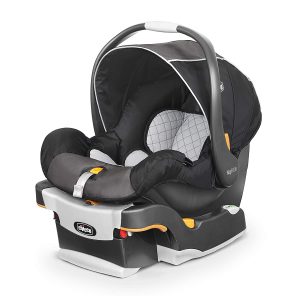 It Is Very Easy To Install
With an infant car seat, you want one that is easy to install. Some of them can be a nightmare to install, with nothing ever seeming to work. Forward-facing or rear-facing, you just can't get it to work. However, how to install the Chicco KeyFit 30 car seat is pretty much simple.
The Keyfit 30 uses the LATCH, which means Lower Anchor and Tethers for Children, which are clips installed in the back seat of cars, built starting at 200. Just click into the LATCH clips and pull the straps to fasten using the SuperCinch Tightener. It also comes with level indicators on both sides to help you see if is balanced. A bubble level indicator is useful, as well. An excellent click connect option is always convenient, and this car seat has it in spades. The LATCH engineered system is so easy to use, and you can install simply it with or without a seat base.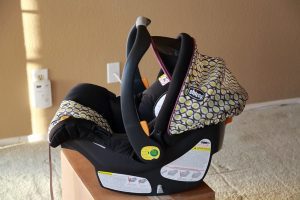 KeyFit 30 – Chicco
It Is Compatible With Many Strollers
This car seat clicks in and out of strollers. You can pair it with others strollers of the brand in what they like to call a "travel system."  Travel systems tend to include the stroller and the car seat to install. These are three variants of the stroller – car seat combination. Also, you can match the car seat with other strollers of your choice, such as Baby Jogger, Bugaboo, BOB, and UPPAbaby. By doing so, moving around with your baby becomes more comfortable for you.
Also, there are quite a few systems you can buy that are good. The Bravo Trio Travel System works well. For only $250-$300, you can buy and get the car seat you need. Having a car seat stroller is so convenient, and you're going to love it.
Chicco KeyFit Features
With an infant car seat, safety is always essential. You never want to think about what would happen if you get into a car wreck, but luckily, a top infant car seat like the Keyfit 30 infant car seat has your back. It has thick padding as well as an energy-absorbing foam that protects your baby in the event of side impacts. It has harnesses and straps that securely adjust depending on your baby's size. It also has a transparent belt routing if you wish to attach it to your vehicle seat belt. This belt routing is complete with integrated lock-offs that allow you to position and lock the baby car seat quickly. This car seat is one of the best baby seats available, preventing front, rear, or side impact. Lastly, this stroller has bubble level indicators to make sure that it is positioned in a proper angle in the vehicle seat.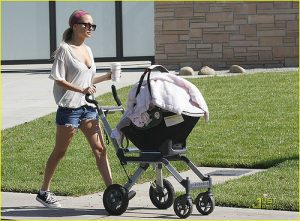 It Is Proven To Be Strong
There have been safety test runs conducted by Baby Gear Lab, which measure the force on the head or chest in the event of a crash against the maximum allowed by the National Highway and Transportation Safety Association. The results show that the Keyfit 30 infant car seat exceeds federal safety standards in the US. This car seat even ranks as 3rd out of 15 tested car seats, scoring 4 out of 5.
With an infant car seat, you do want to make sure it's gone through rigorous training to ensure your safety.  Always look up a crash test and see whether or not you can infant car seat can take it. Also, follow all the rules, such as the weight limit. Watching crash tests can be a bit horrifying to watch, but they are essential in deciding whether or not a car seat works for you. You can see first hand what happens when a toddler car seat has to endure quite a bit of punishment.
KeyFit 30 Is Very Comfortable
It has a large canopy with mesh vent that protects the baby when exposed to the heat of the sun outside is attached to the strollers. Also, it has a cozy, all-season boot that prevents your baby from sweating too much even though it becomes hot. It also has a 3d AirMesh breathable backrest, which allows for more natural breathing for you baby and avoids suffocation.
It Is Easy To Use For Parents
Every Chicco infant car seat uses machine washable fabrics, so they are easy to clean. This as a quick remove seat pad.  There is no hassle for you when it comes to replacing the seat pad when they get stains from baby poop or other elements. Finally, the natural pull release from the back of the car seat is something that parents love.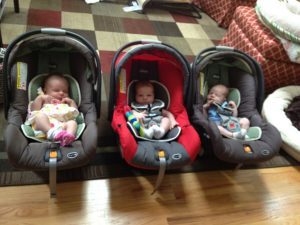 It Gives You Value For Money
The cost is something most middle-class parents could afford. Some baby car seats do include other extra features. But, if there's a single most crucial feature of all – that would be safety. Safety is precisely what infant car seats accessible. On the other hand, for sure there are cheaper car seats, but it would be more challenging to install them, or you may find that they are not as compatible with many strollers.
Bonus: KeyFit 30 From Chicco Doesn't Need a Car Seat Protector!
One of the main reasons why people love this car seat is it doesn't need a car seat protector. Some parents don't want to buy a car seat protector because this can get expensive, and sometimes, using a car seat protector makes it hard for it to totally fit in the car.
Some of these car seats do require a car seat protector, which is good for that. But they can get expensive.  But if it fits in your car, the car seat protector is then proven worthless.
While some parents may think investing in a car seat protector is a good idea, this one doesn't need it. That means, you can use this without a car seat protector.  Usually, if the car is big enough, it can fit the car seat protector, but the thing is, a car seat protector can get expensive, and some people don't want to invest in a car seat protector along with the rest of the other investments that go along with having a child.
If you're sick of paying for extras such as a car seat protector, then you don't have to with this one.  The side impact protection and all of the safety factors make Keyfit 30 a great car seat that doesn't need a car seat protector, and so many parents like that it doesn't need a car seat protector to do the job.
Stop spending extra on a car seat protector that you don't need. You don't need a car seat protector for these to help make sure it's secure. The ease of use, when you put it in, makes needing a car seat protector not necessary. And of course, not needing a car seat protector is an extra bonus for some people, especially those parents who aren't into spending extra even on the best car seat protector or don't want to invest in this.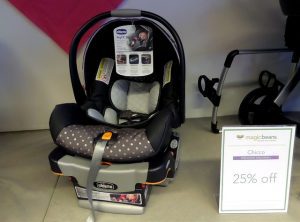 Conclusion
This seat is one of the best baby search catalog products on the market and one of the best infant cart seats, and the best car seats in general. It's proven to be an excellent car seat if you simply look up the crash test results. It has some superb head product support, keeping your small infants and your toddlers safe. This infant car seat excels in all of this.
Just make sure to follow all directions when you install your infant seats or booster seats. Some parents think they know what they are doing, but they may have missed some latch connectors. Also, remember that most car seats come with a level indicator. This level indicator can tell you if the infant car seat is on the proper angle.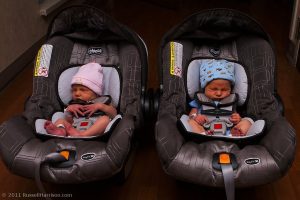 Also, there are other car seats from 2022 Artsana USA inc that are worth checking out. For example, Chicco Fit2 is a high car seat. If you don't want the Fit2, there are several other car seats available.
Besides a car seat, consider other shipping on select gear for your little one. Make sure they are having a comfortable time in the car. Baby gear may include toys, or baby gear may consist of wipes to clean up when they are a little dirty. Either way, you can get a car seat that does it all.
Of course, you can try other car seats as well and see how they compare. We also like the Britax B-Safe line of car seats. The Britax B-safe, as the name implies, is safe, easy to install, and is overall a superb car seat for the occasion. Try it out and see whether or not it's right for you.
Before we go, we should also mention that there are two types of KeyFit 30. The KeyFit 30 Magic and the 30 Zip. The KeyFit 30 Zip is different from the KeyFit 30 Magic because it has a unique 30 zip air feature, and the price is different as well. Your best bet is to compare the two and see how each of them fares.
With all these benefits the KeyFit 30 provides, no doubt it is the best car seat you could ever find for your baby. This car seat has been attested to by many other parents all over the country. So make sure you don't miss out on getting yours now!
Frequently Asked Questions
Are Chicco KeyFit Car Seats Good?
If you're looking for a good car seat, these seats have a high rating by most people. You can read the reviews on Amazon and similar websites and see that these car seats have over 4.5 stars. These car seats have received praise from many people for being easy to install and for being high quality, surpassing all test results. A car seat review can tell you whether or not the product is worth checking out. While your experience can be subjective, we think we are right when we say that this car seat is excellent.
Also, you can read professional reviews. A review can go into the ins and outs of a car seat. A car seat KeyFit 30 review will also point out the pros and cons. You can find a review by doing a quick search, so try that and see if you can learn more. Any infant car seat review is always worth reading and comparing it to another infant seat on the market.
How Long Is A Chicco KeyFit Considered Safe For Use?
A car seat has an expiration date. While a car seat is not a food item, car seat technology does advance over time, or the materials break down. A Chicco car seat has six years until it expires, which is the average number. If you have a car seat, and you don't see an expiration date, six years is a reasonable time. If your car seat has expired, throw it away, even if it looks perfectly okay. Car seat technology is always changing, and you want a car that your child can be as safe as possible.
A car seat expiration date isn't like a sniff test, where your food is still good to eat even after the date on the package. If it's past the date, throw it away.
When Remove Newborn Insert From Car Seat?
If you have an infant insert, you may wonder when you should remove it. The newborn insert is vital to keep a young baby secure. The time when you should remove the infant insert is around 5-6 months. If your newborn looks a little too big for it, you should remove the newborn insert ASAP. With an infant seat, you have to determine whether or not your baby can fit. The extra-base works as a newborn positioner which makes it easy for a newborn to fit into the car seat, and you can remove the extra base at any time to help small babies who are growing. Just make sure to secure the stay in car base or the side of the base, and you should be good to go.
How do I stop my baby from sweating in the car seat?
Those hot summer days are not suitable for your baby, especially when there is a little extra sun added to the mix. While a car seat tends to have breathable fabric, it's sometimes not enough. Your baby can still sweat in their car seat, and you may wonder how you can make it so that they are beautiful and fresh. Here are some tips.
Make sure to cool down the car before you enter. If the air conditioner is not functioning, use a portable fan and fix it ASAP. For you, a bit of heat just makes you feel uncomfortable, but for a baby, it can damage them. Babies are sensitive to extreme temperatures, and a hot car on a summer's day is the epitome of that.
Try putting your car in the shade or in the garage to help keep it cold.
Use a sunshade to block out the sun. This one can make all the difference.
Employ the canopy that comes with it.
Use a fresh towel to make sure your infant is excellent and comfortable.
Tinted windows can make all the difference.
Make sure to use the car seat correctly.
While your infant seat may have some ventilation, you can't take the sun lightly. Also, this should be obvious, but never leave a baby out in the hot car. Even if you think you're going to be in the store for only a minute, bring the infant seat with you. Besides being illegal in some places, you risk your child's life. Don't leave your child in the infant seat, ever.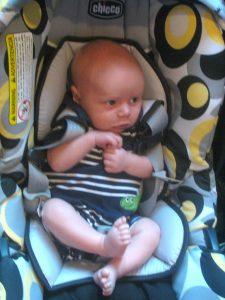 Do you need a base for KeyFit 30?
The KeyFit 30 Chicco car seat is useable without the base in your car. Consult the Chicco KeyFit manual for more information to ensure that you are doing it right. The car seat base should be easy to install or uninstall, but always make sure that you're doing it right. If you're unsure, consult the manual of the KeyFit 30 Chicco infant car seat.
Does KeyFit 30 allow seat protectors?
For best results, do not use a seat protector. If you see a seat protector that claims to work with the Chicco KeyFit, realize that Chicco does not approve it. It applies to most car seats. If you think a seat protector can help the car seat fit better, you should instead invest your time trying to figure out why the car seat isn't installing correctly.
The KeyFit 30 infant car seat should have everything to ensure a proper installation. If it's not accurately installing, contact customer shop support for live chat. Maybe it's a problem with your latch tightener or belt path. If not the latch tightener, then you may want to see if it's something else. If you're installing the Chicco KeyFit into a stroller, check the compatible strollers and see if your frame stroller will fit well. Chances are, you may need to change it.
How do I use my KeyFit 30 without a base?
Again, consult the manual of the Chicco KeyFit to see how you can use it without a base. The manual is available online from the retailer's website in case if you don't have it on you. The Chicco KeyFit has a section on how to install the car seat without a base, so follow the instructions.
The KeyFit 30 Chicco infant car seat makes it easy to install with or without a base, making it one of the best infant car seats available. With that said, always follow the instructions, and you can make the KeyFit 30 magic.
Does the KeyFit 30 fit in a shopping cart?
The Chicco KeyFit does not appear to fit in a shop cart. It applies to most infant car seats. Having a baby carrier may be your best move if you're shopping alone and need both of your hands, so try that out and see if it works. Alternatively, your stroller frame may have a basket or somewhere that can fit groceries. If your stroller frame doesn't, look for other ways, like a KeyFit caddy.
 What strollers are suitable for KeyFit 30?
A Chicco stroller fits into any Chicco brand stroller, as well as other brands such as BOB, Baby Jogger, Mamas and Papas, and more. One way to ensure that your stroller will fit with your car seat is through a travel system. A travel system includes the car seat and stroller. Also, the travel system tends to cost less money when compared to buying both separately.
One good stroller to try out is the Chicco Bravo. Being from Chicco, the Chicco Bravo fits into the KeyFit, the best infant car seat available on the market. In addition to that, it's easy to install. You can watch the KeyFit 30 zip into the Bravo quite well.
Having a convertible car seat is just convenient, especially when you put the convertible car seat into a stroller. Try both out and see whether or not they're good for you. Chances are, you're you can turn the KeyFit 30 Magic into a stroller
How do you assemble a Chicco KeyFit?
Consult the manual if to know how to install your infant car seat. Also, you can try to watch videos on YouTube if you're going to see how others do it. Just realize that many assembly videos are not official. Make sure to assemble your infant car seats before you go on the road, as this can prevent the most accidents.
What age can you use Chicco KeyFit?
What is the difference between Chicco KeyFit and KeyFit 30?
Is the KeyFit 30 good for newborns?

How much is the KeyFit 30?
Is Chicco a good brand for babies?
Last Updated on May 4, 2023 by Bernadine Racoma
DISCLAIMER
(IMPORTANT)
: This information (including all text, images, audio, or other formats on FamilyHype.com) is not intended to be a substitute for informed professional advice, diagnosis, endorsement or treatment. You should not take any action or avoid taking action without consulting a qualified professional. Always seek the advice of your physician or other qualified health provider with any questions about medical conditions. Do not disregard professional medical advice or delay seeking advice or treatment because of something you have read here a FamilyHype.com.