Coco is a wonderful movie that showcases the importance of friendship and family, along with moving on. It's a great Disney movie for kids, and it teaches some valuable lessons. However, did you know that there were some popular coco toys out there on the market that children will love? Well, here they are, and we'll tell you why they are the most popular coco toys out there on the market.

Disney Pixar Real Coco Acoustic Guitar
For children that loved the guitar numbers in the movie, and would like to learn how to play this while they dance about, this guitar is perfect for them. It's 32 inches, and it comes with low action strings, along with a patented string post covers, which is perfect for the beginner guitarist. Plus, this guitar is beautiful, and it is inspired by Coco, so it's a wonderful item that will stand out, even if you don't use this as anything more than a decoration. It's more than just a pretty guitar for kids, that's for sure.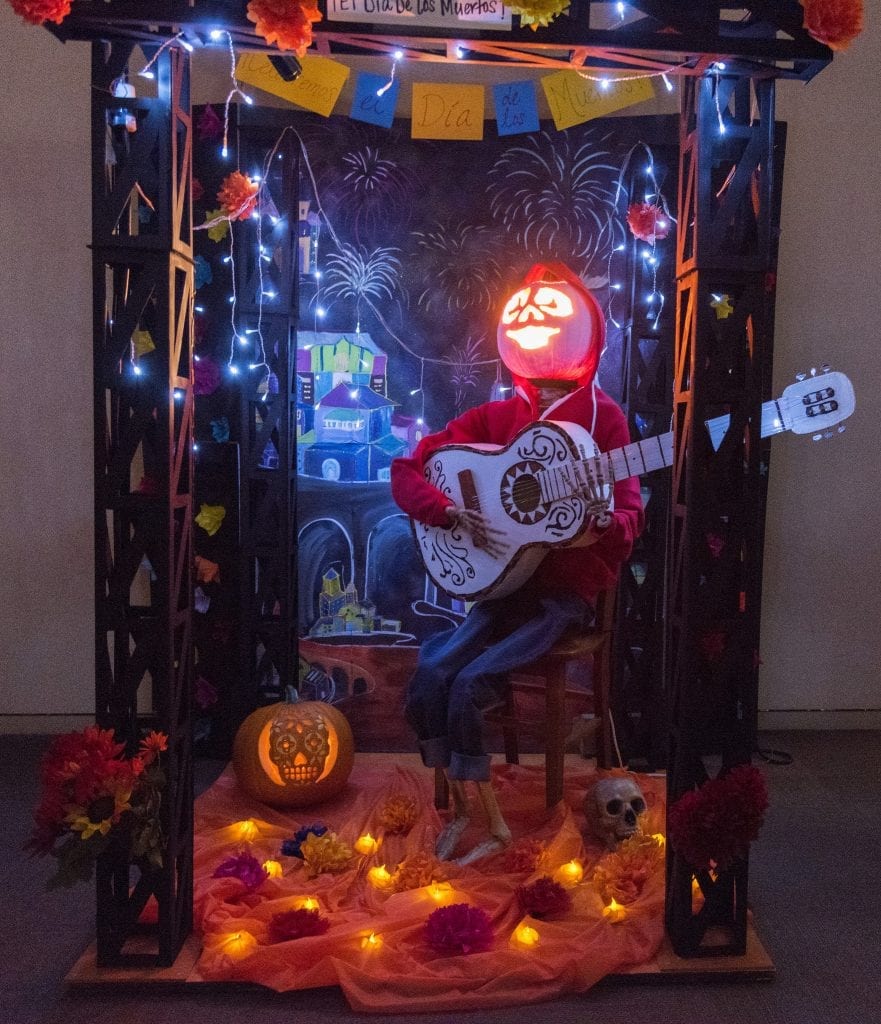 Coco Themed Sticker Book
If your child loves sticker books, then they'll love this adventure to the land where the dead is. It features over 100 different stickers of different characters your child love, various iconic scenes from the movie, and other important parts from the movie, and it's the perfect sticker book for any kid, especially if they're making a book or scrapbook with a Coco theme, want to play with the stickers in the little adventure included, or if they want to just decorate the walls that they have and other items.
Dante Plush Toy
Kids love plushies, and lots of kids love Dante. This fun plush toy is a great addition to your coco toy collection. It's a soft and huggable plush that not only looks just like the dog from the movie, but it's a great companion for adventures that your child has. If they love stuffed animals, this is the companion that they need.
Singing Hector Figure
Hector and his singing scenes were quite memorable, and you can have him reenact these scenes with this amazing Disney figure. It has wonderful details on them that makes him look like he just walked off the movie and into your home. It has many articulation points and is completely posable. The guitar plays "Remember Me" in the highest of quality, and it's something that you will love, and you'll continue to sing along to no matter what.
Miguel Plush Toy
Of course, you can't just have Dante without Miguel, right? This fun plushie is a high-quality toy that your child will love to have in their hands. It's very soft, and your child will love to treat Miguel as a companion that will work to ward off all of the evil in their home, and in turn, you'll be able to go on many adventures throughout the land if you want to do that with this wonderful toy. It's soft, and it feels great, and your child will love everything about this.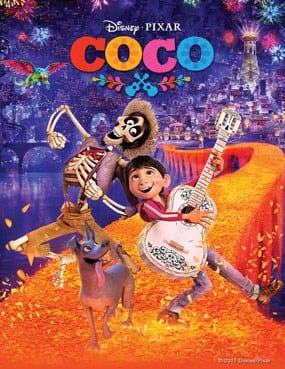 Alebrije Plush
This plush toy is super vibrant, and definitely not one to miss. This is a vibrant and enchanted toy, and if your child loved Dante and the day of the dad's counterpart, this is definitely the toy for them. Anyone who loves the film will love to have this stuffed toy and with nice plush material, vibrant patterning, and colors made of high quality, and a whole bunch of arrays of colors, you won't want to miss this, for it's definitely the best plush toy that you can get for children who loved the loyal dog from the movie.
Ernesto De La Cruz Figure And Guitar
If you want to have the complete coco collection in your arsenal, then you'll definitely want to get the legendary Ernesto De La Cruz figure. This musician comes with not just the figure and guitar, but it is actually fully posable too, and can be put in a variety of positions, and has features true to the movie, made to look like the big man himself. Your child will love adding this figure to their collection.
Coco Coloring Book
You really can't go wrong with coloring books regardless of age. They are great for helping you be more creative, helping you relax, and a way to de-stress over time. Plus, with a Coco-themed one, your kids will keep their heads down and concentrated for hours, and this is perfect for adults that need that little bit of chill time. It comes with 30 different drawn and detailed scenes for your child, or adult to color, and it provides a great starting position for anyone looking to find the next coloring piece that they want to in their arsenal.
Coco Little Golden Book
Bring the story of Coco to you in book form. If watching the movie, a bunch of times isn't enough for your child; then, this illustrated book is perfect for those looking to get more of Miguel's adventures. The book is based on the movie itself and comes with wonderful illustrations that will immerse your child, and they'll love them. It is great for children who like storytime, especially children ages 2-5.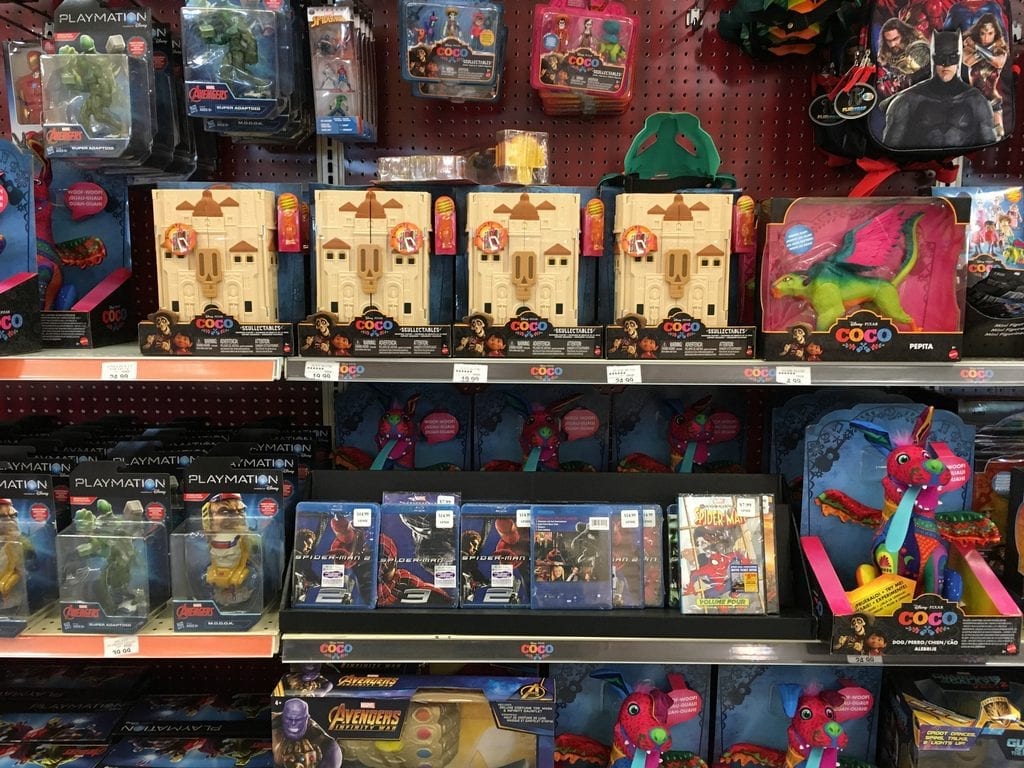 Coco Jigsaw Puzzles
Finally, you have the coco jigsaw puzzle. This is a fun and challenging puzzle that family, friends, and children can tackle. With over 1000 pieces, it forms a very detailed illustration, one that is so beautiful that you'll want to frame this wherever you can, and in turn, you'll be able to really have the beauty of this movie straight in your home.
Coco is a wonderful kids movie, and these fun toys allow you to bring it to your home, and your child will love everything about this, giving them more of a chance for them to really enjoy and have some awesome toys from their favorite movie, which makes it even better for them at any time.
FAQs On Top Coco Toys
Why is Coco a good movie?
Aside from its accurate portrayal of Mexican culture, the movie Coco showed the importance of family bonding.
What age is Coco for?
Coco movie is appropriate for kids ten years old and above
Is Coco kid-friendly?
The United States officially stated that Coco movie is rated PG.
What are the benefits of Coco Jigsaw Puzzles for kids?
Coco Jigsaw Puzzles help children's development by improving your short-term memory, supporting their visual-spatial reasoning, and relieve their stress.
Is there a Coco book?
Yes, there is. It is a story about music, shoes, family, and adventure.
Is the movie Coco based on a book?
There was a book released before the hit movie came out on the big screen. It was entitled "Miguel and the Amazing Alebrijes."
Is Coco coloring book a good stress reliever?
Yes, of course. Coloring helps combat stress. It also generates wellness and promotes quietness while stimulating the brain areas related to motor skills.
How does coloring affect the brain?
Coloring reduces anxiety and depression as it relaxes the brain and relieves it from stress.
Is Miguel Plush Toy safe for kids?
Miguel Plush Toy is made from safe, soft, quality materials. It has a great size that fits younger children as well.
Is Singing Hector Figure appropriate for kids?
Yes. Kids will love musical moments from Coco movie with its fully articulated figure of Singing Héctor.
Top Coco Toys Other Resources
https://toynotes.com/coco-toys
https://theresasreviews.com/10-disney-pixar-coco-toys/
Last Updated on July 4, 2022 by msj484
DISCLAIMER
(IMPORTANT)
: This information (including all text, images, audio, or other formats on FamilyHype.com) is not intended to be a substitute for informed professional advice, diagnosis, endorsement or treatment. You should not take any action or avoid taking action without consulting a qualified professional. Always seek the advice of your physician or other qualified health provider with any questions about medical conditions. Do not disregard professional medical advice or delay seeking advice or treatment because of something you have read here a FamilyHype.com.