One thing that's true of most toddlers and young children is that they love to pretend they are adults. From acting to cook and playing doctor with their stuffed animals, giving them toys that make kids feel like adults is always a good thing. 
One toy that does this job perfectly is the pedal car. They can sit in a car built just for them, and using their feet, travel around town with style. Or, at least their driveway or kitchen! There are many cars available, and we're going to show you the best toddlers pedal cars that provide little boys and girls with hours of fun.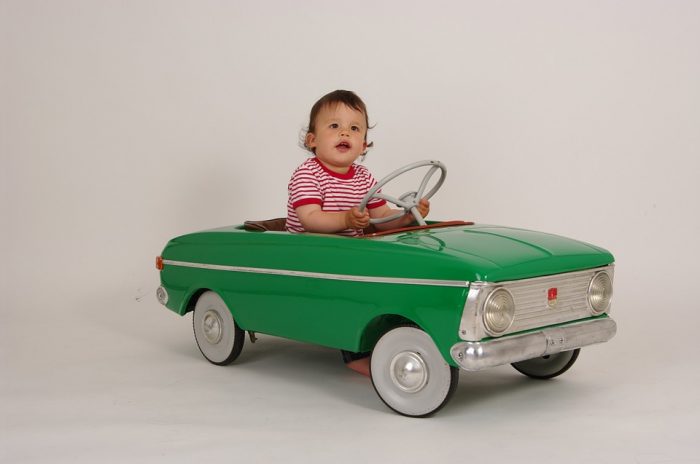 You can buy your toy car from stores like Toys"R"Us, or if you are looking to get more options or deals from different brands, you can purchase online. To give you an idea, we made a list of the best toddler pedal cars from Amazon, and we included their features so you can properly sort your choices. You can also continue reading to know about our top brand picks and more FAQs.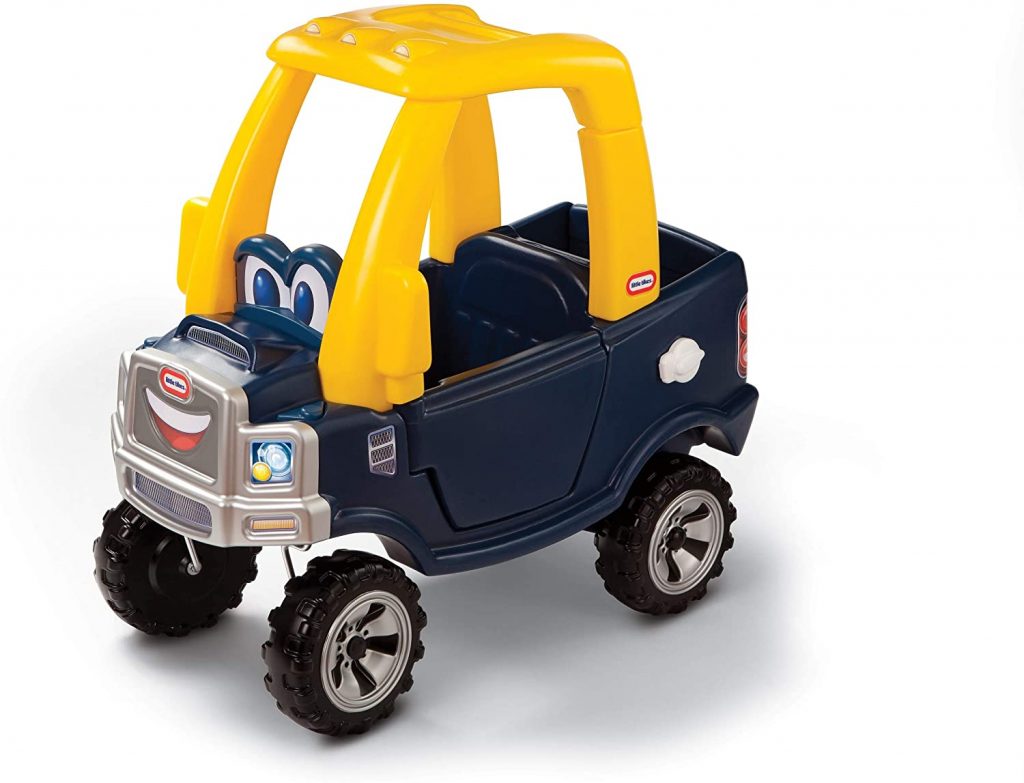 The riding toy from Little tikes offers tons of fun and exercise to your little one. It has a cozy truck design with eye catching colors and details.
It has a removable floor board to make foot to floor and it has a steering wheel with a working horn.
It is ideal for children from 18 months to 5 years.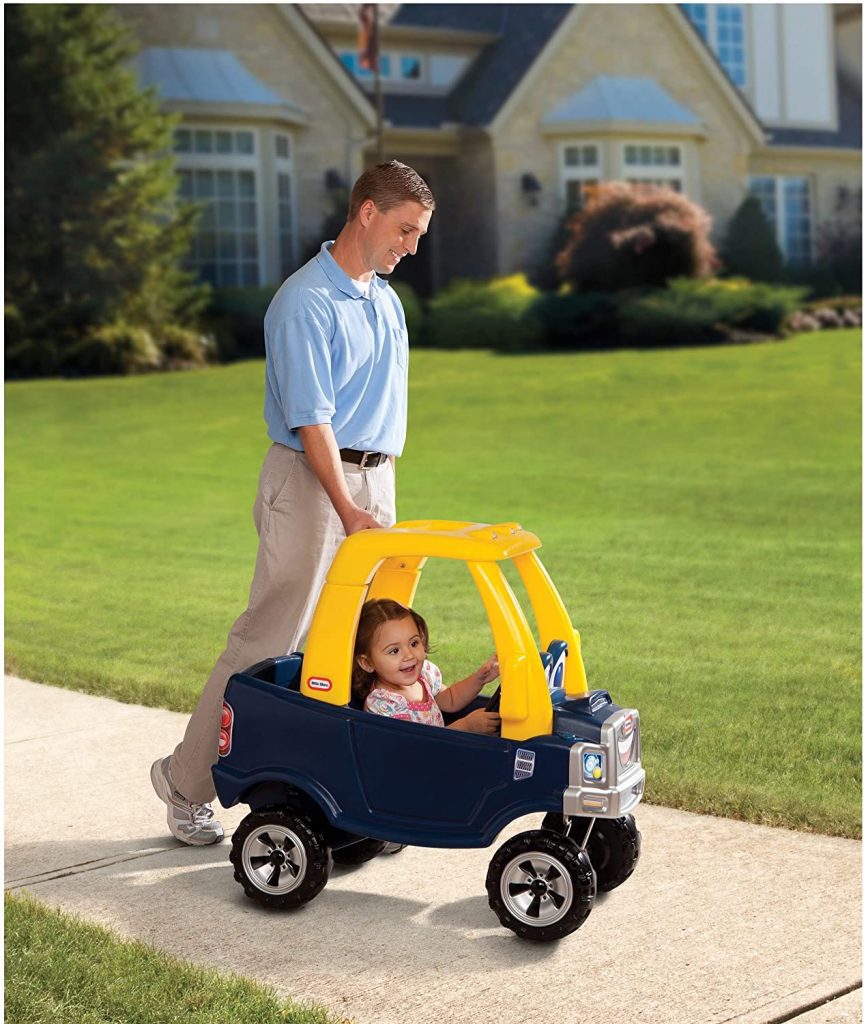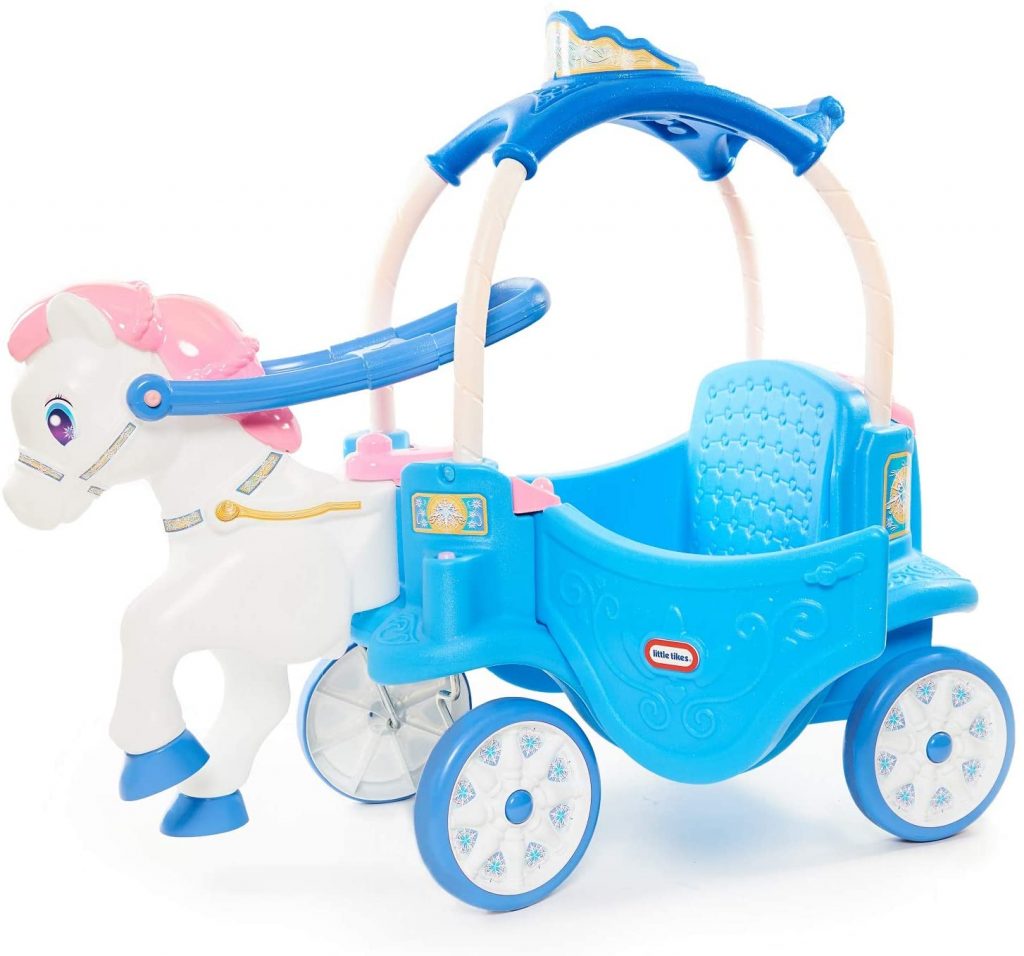 The Frosty Blue Ride-On toy has a unique detailed design that will make your little girl feel like a princess when playing with it.
It will help develop your child's imagination and motor skills.
It features a horse clopping sound effect and accessory storage on roof for parents.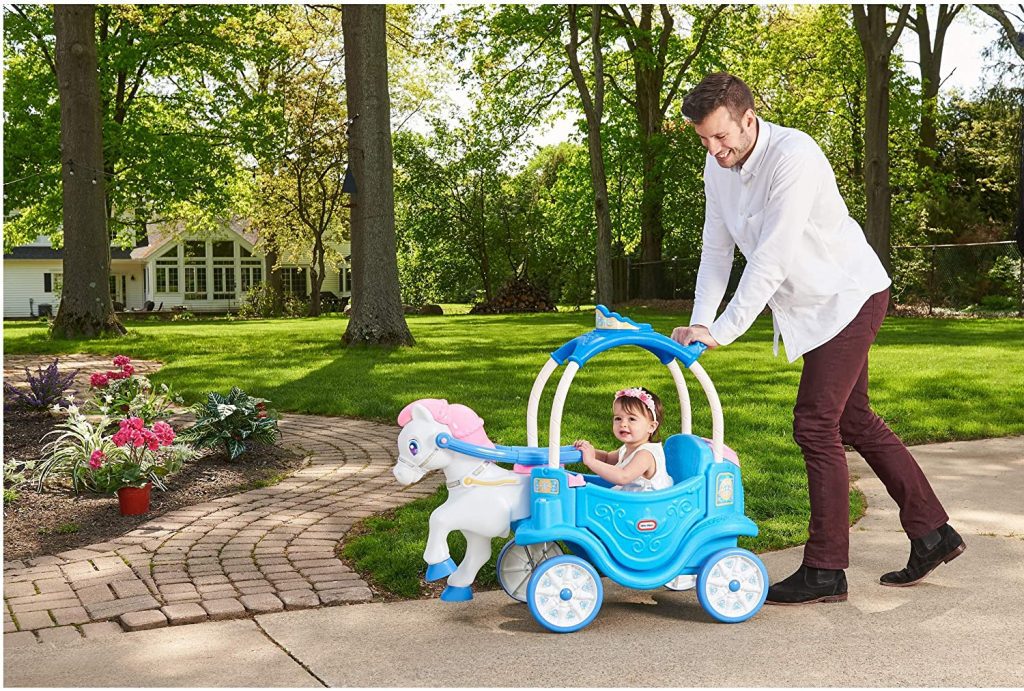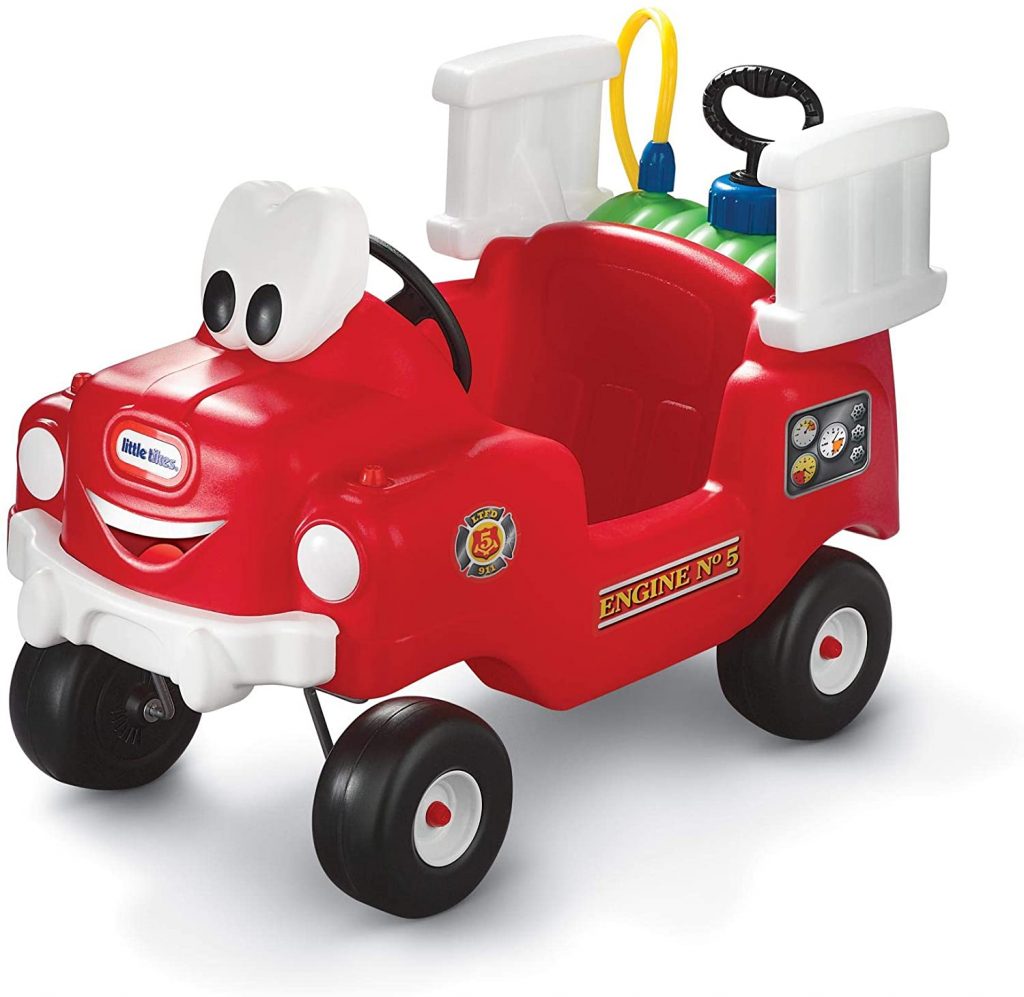 The ride on fire truck is made of durable materials that lasts. It has a retro design and a build in water tank that can hold up to 1 gallon of water. It is ideal for children up to 50 lb.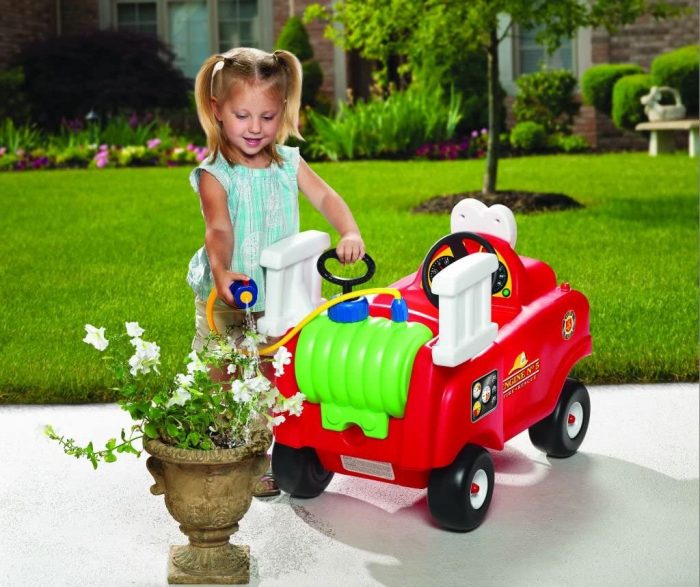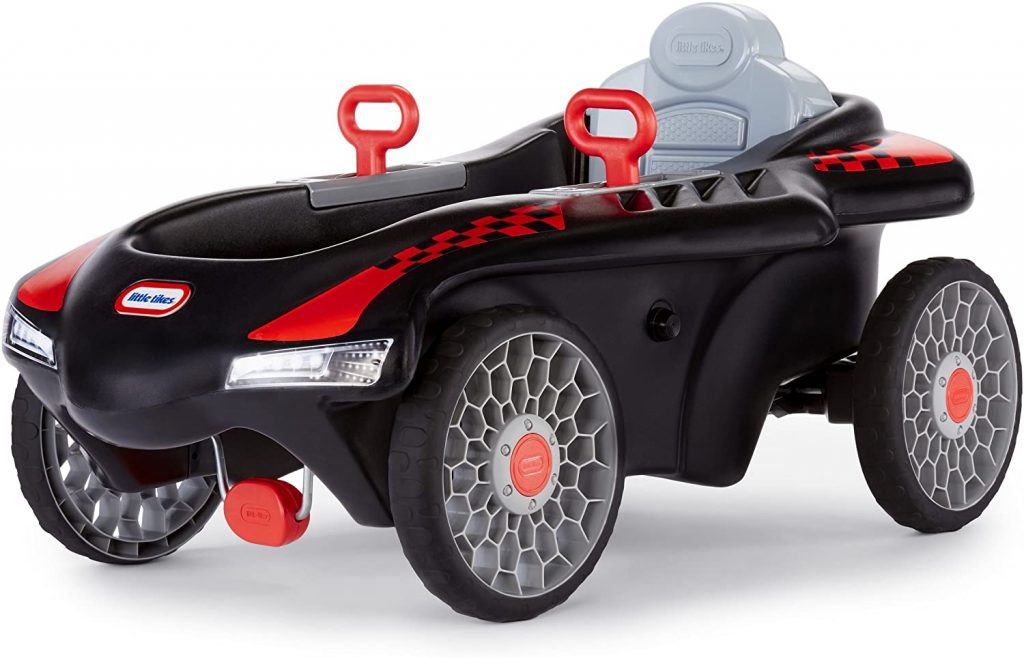 The Sport Racer has a futuristic look and it has lights on the front which adds extra appeal to it.
It comes with rugged off-road style wheels which are good for all surfaces.
It has kid powered pedals, easy turning handles and rear wheel steering for easy maneuverability.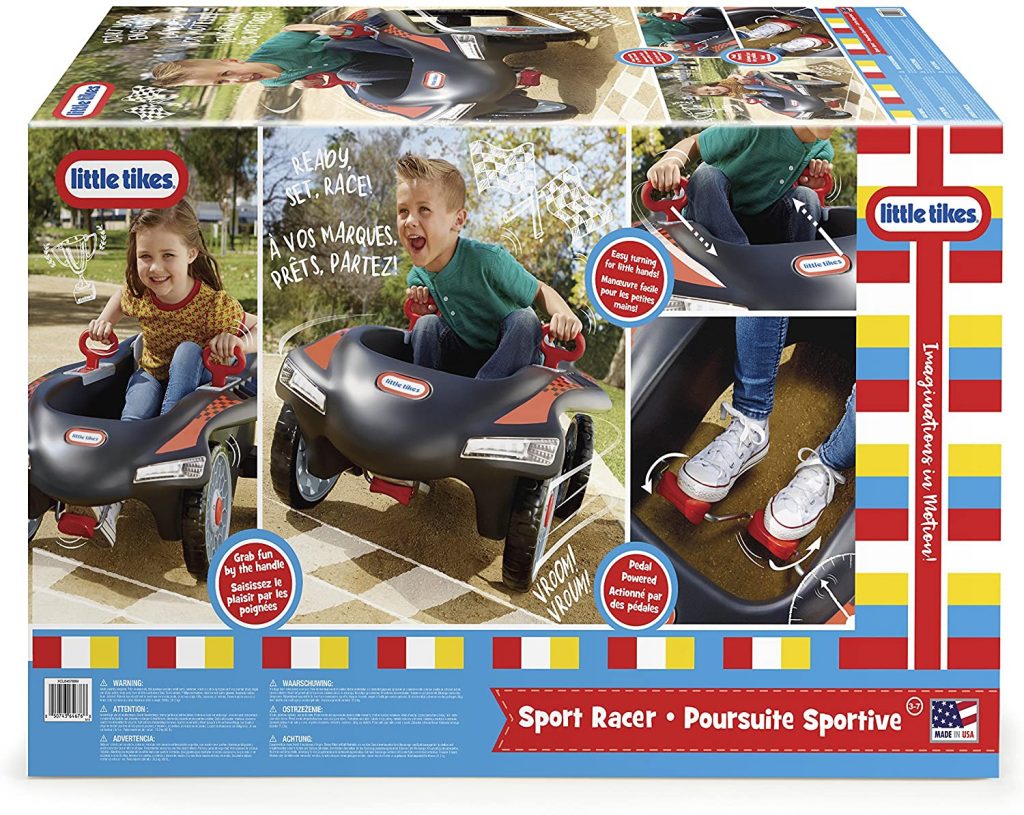 A Quick Look At The Pedal Car
What is a pedal car? It may be that you don't know what this type of toy is. Unlike the ever popular ride on toys with motors, the pedal car is a ride on car that is operated by two foot pedals. It's pedal powered, much like bicycles and tricycles. These types of ride on toys have been around for quite a long time. Today, you can get a pedal car that's very classic looking like a vintage car, or you can get a racer pedal car that looks a lot like a go cart. You can even find a cool pedal go kart in a Batman design that is perfect for kids ages 3-8 years old.
What To Look For In A Pedal Car 
With that said, let's look at what you should look for in a pedal car.
Easy assembly. Some pedal cars make it hard to assemble. You feel like you're putting together a real car! Complex assembly leaves room for error, which may pose a safety hazard. You can check out reviews of the ride on toys you're considering to see what people are saying about the assembly process.
Easy to control. Young children aren't the best with controlling things, so you want a pedal car that's easy to pedal and steer. Make sure you're adhering to the recommended age for the pedal go kart you're deciding on. It may be that the pedals are too hard for a small child to operate with ride on toys meant for older children.
Speed. You want a pedal car that is fast enough to keep your kid entertained, yet slow enough to be as safe as possible. For kids who like to go fast, you want to look for one of the racer pedal cars.
Safety features. What if the car goes out of control? Having a functional brake system is always essential. Also, the brake needs to be easy to operate for a young child. If the pedal go kart is rated for kids ages 3-8 years old, then you need to make sure that your 3 year old understands how to use the brake before you let them loose.
Style. Many of these cars are available in different colors, types of cars, and themes. Get a vehicle that best suits your toddler's attitude. You can find them in colors that boys and girls will like, as well as with different characters on their toddler ride on toys.
Room to grow. Some pedal cars are meant for small kids, while others can be adjusted for older kids as well. A pedal go kart can easily become too small for growing children very quickly. If you plan to let your kiddo use their pedal powered car for very long, you should not look at kids ride on toys that are adjustable so they can grow with the child.
Now, let's look at some of the best toddlers' pedal cars that are great for your kids. These are great toys for boys and girls.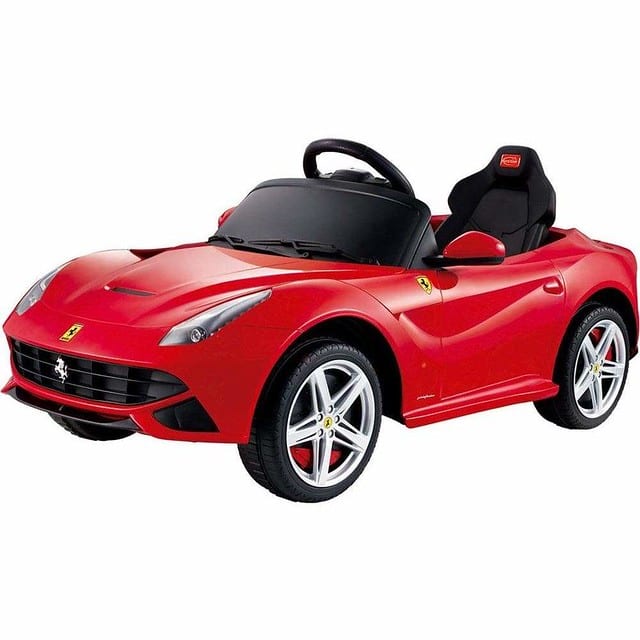 Berg Junior Buddy
This is a great little pedal car. With a steel frame that is quite tough, big tires, and some proper controls, this is a car that's great for 3-8-year-olds. With over 150 pounds of support, a friend can ride in there as well. It's a product that is easy to put together and will go places. At 40 pounds, it's not too heavy, and it can go quite far. Give it a go. 
The big rubber tires make this a good pedal go kart for kids who want to ride over different kinds of terrain. It also has a swing axle that helps with bumps in the road. 
There's a BFR-HUB system that makes this pedal go kart safer than some of the other models on the market. The system makes the car stop as soon as the pedals stop. When your child stops pedaling, the car stops going forward. Your child can also use the pedal powered movement in reverse to back up. The Berg Junior Buddy is a safe and durable pedal go kart that most kids will enjoy.
Hauck Sirocco
Odd name, but a great car. It's a comfortable car that's lightweight, low riding, and adjustable too. Available in two colors, it's a great little pedal car, and it's quite light at 28 pounds. It's a car that will last your kids for a long time. 
With that said, assembly is a little complex, so make sure you do your homework before you put this bad boy together. 
It has pretty large rubber tires that can drive over most terrains with ease. It handles well and turns sharply. This pedal go kart has a recommended age that goes from 3 all the way up to 12 years old. It's perfect for boys and girls and can start out as a kids toy pedal car for toddler children, then grow with them all the way up to a racer pedal go kart being driven by a pre-teen.
Radio Flyer Steer 'N Stroll
This could easily be one of the best toddlers' pedal cars for parents and kids. This is a vehicle that is quite nice. It's been around for a while and has taken lessons from its previous builds by giving improved tires and a handling that is quite easy to use. This also doubles as a stroller. You control the stroller while your toddler thinks they are traveling across the world!
With it being easy to put together, it's a pleasant experience for parents. It's really more of a toddler ride on trike than it is a pedal go kart, but it gets toddlers working on the motor skills they'll need to operate any kind of pedal powered ride on car. It also grows with them through very young toddler years into being young boys and girls. It's a toddler push and ride tricycle that can get younger kids ready to take on ride on toys meant for their later years.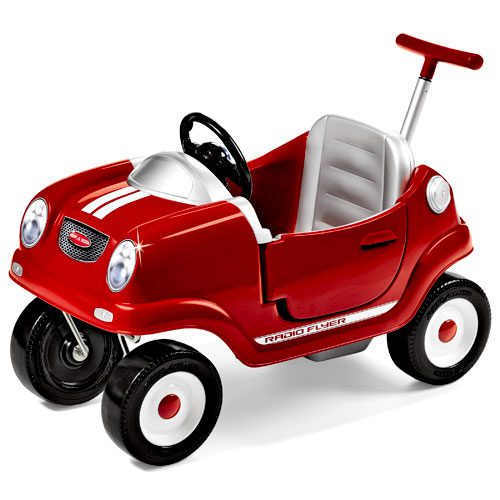 Hauck Lightning Go Kart
The go-cart is always a fun vehicle. This is a full rubber-tired experience that is built to last. When you open it, it's quite easy to put together, and it's a car designed with safety and fun in mind. Your little one will feel like they are a professional cart racer, and you'll love watching them. 
You can get the Hauck Lightning Pedal Go Kart in four different colors. These are fast car ride on toys for boys and girls. They're pedal powered, have real 3 point steering, and a hand brake for stopping safely. The rubber tires allow this pedal go kart to go almost anywhere.
InStep Fire Truck
This is a beautiful car with a look that makes it feel timeless yet nostalgic at the same time. This vehicle is designed to look like a fire truck from yesteryear. As your child pedals around, they will feel like they're putting out fires. Just make sure they don't try to do so! It holds up to 70 pounds, and it rides awesomely. There is some complex assembly, so beware on that end, but if you can handle it, it's incredible. 
The InStep Fire Truck ride on toys looks like a 1950s fire truck. It has ladders on both sides and big white and chrome wheels with a little rubber around the outside. Your kids can ride around in the car pedal powered by their own little legs, so it's great exercise for them. 
Schylling Silver Metal Speedster
This is one stylish vehicle that makes your child feel like a racer. With a comfortable wheel, fantastic construction, and a look that will have them coming back for more, it's worth trying out. The only downside is that the tires are too plastic but other than that, it's okay.
This one is an old fashioned looking toddler ride on car. The Speedster isn't a pedal go kart. It's a race car toddler push toy, so your little one sits on top of the car and propels themself forward by pushing with their feet. This kind of car will be better for a toddler to ride because there aren't pedals for them to have control or brakes for them to understand. These ride on toys are safer for toddlers as long as you don't allow the kids to ride down steep hills. Also, the Speedster probably won't work well on rough terrain because while it does have rubber tires, it's a very thin layer of rubber around mostly plastic. So, it's best for kids to use this on roads or sidewalks.
Hauck Batmobile
A right pedal car is one that makes your child feel like a superhero, and what better superhero to use than Batman? The Hauck Batmobile has some impressive steering to it. With it being three points, it's quite responsive in what it does, and its seat is easily adjustable for a growing crimefighter. It's easy to brake and gives your kid a workout as well. It's one excellent car that the Joker will fear. 
This ride on pedal car is recommended for kids ages 4 to 8 years old. It has a sprocket for changing from forward to reverse. The wheels are fairly large with rubber exteriors so the pedal go kart could be used in a grassy field. It's one of the coolest looking ride on toys for boys and girls you'll find and for a reasonable price of about $160.
InStep Pink Lady
This is a sleek car that has a beautiful, classic pink look to it. The pedals are easily adjustable as your child grows up, which is always a plus. The tires themselves are nice and rubbery, with a bit of chrome in the center. It fits up to 70 pounds, so your child can ride in it with ease. With that said, this is meant for an older audience. Your small toddler may have a hard time pedaling on it.  
The look of this InStep kids toy car pedal powered vehicle is very classic and antique in style. It's designed to look like a car from the 1950s. A little girl can have a blast driving her pedal powered Pink Lady around the neighborhood.
Little Tykes Cozy
When it comes to toys for tots, you can't go wrong with Little Tykes. This one is available in two colors, blue and pink, and has some cool features that give it the impression of a real car. From its gas cap to its ability to go off-road, it's an amazing toy. Just make sure the door is closed. Some parents have reported it latches oddly. 
You can use these boys and girls toy cars as ride on toys that they push with their feet, or you can install the bottom plate to keep you little one's feet up while you push them along. You can get these ride on toys for boys and girls with a few different color options. This option is for very young toddlers who don't quite know how to use a pedal go kart.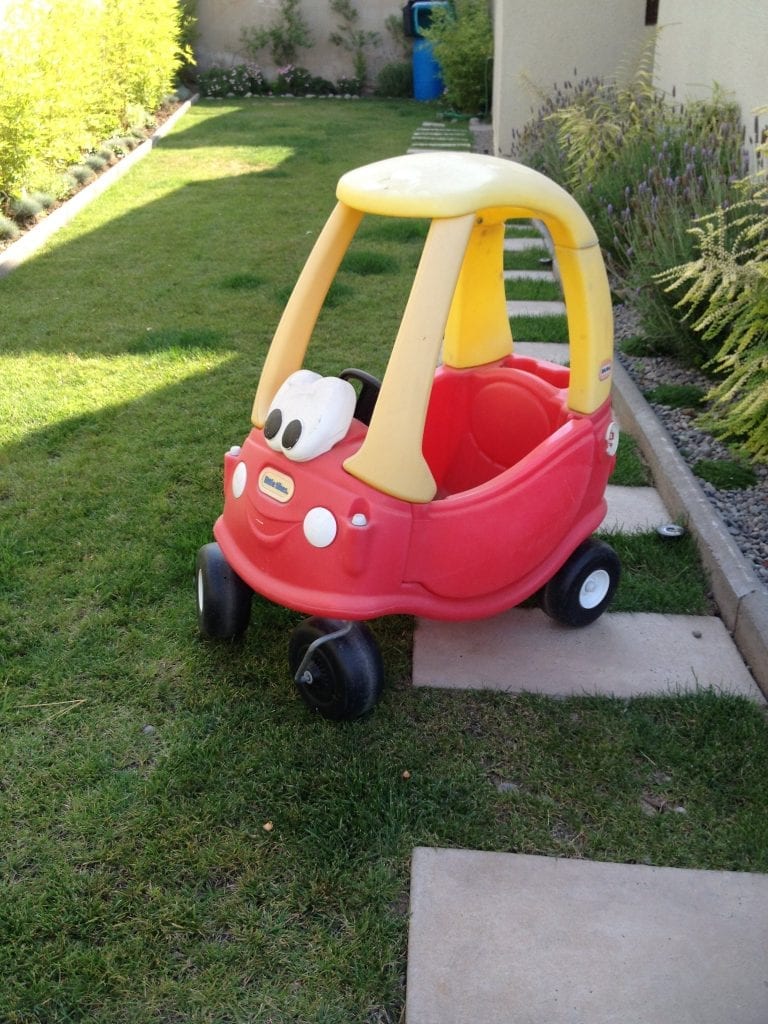 Hauck Lightning Go Kart
The go-cart is always a fun vehicle. This is a full rubber-tired experience that is built to last. When you open it, it's quite easy to put together, and it's a car designed with safety and fun in mind. Your little one will feel like they are a professional cart racer, and you'll love watching them. 
InStep Fire
This is a beautiful car with a look that makes it feel timeless yet nostalgic at the same time. This vehicle is designed to look like a fire truck from yesteryear. As your child pedals around, they will feel like they're putting out fires. Just make sure they don't try to do so! It holds up to 70 pounds, and it rides awesomely. There is some complex assembly, so beware on that end, but if you can handle it, it's incredible.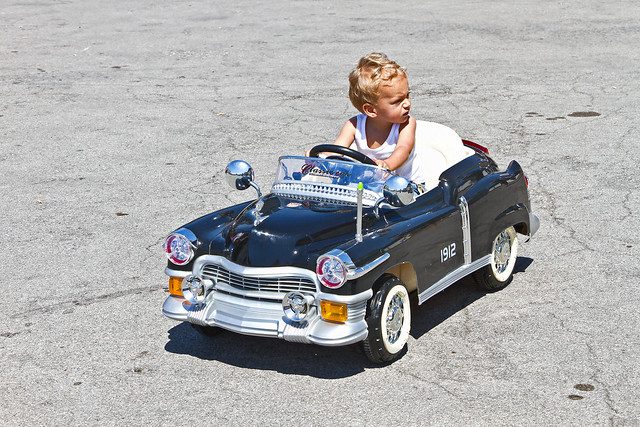 Schylling Metal Speedster Fire
This is another neat little fire truck. It's easy to adjust, and it's easy to control, too. Your little one will once again feel like they're firefighting. However, if your child is larger, this may not be good for them. This fits only smaller kids only, so keep that in mind. However, if you can get past that, it's a great vehicle. 
John Deere Pedal Tractor
The John Deere Pedal Tractor looks like the real thing. John Deere products are easily recognizable for their green and yellow colors. These toys for boys and girls who like big vehicles and farming are fun to pedal around and act as if you're their living the farm life. It has really large rear tires that are knobby so it's good on different kinds of terrain. The design of this pedal car looks like a real John Deere tractor. This one isn't necessarily meant for going fast so it's a good option for younger toddlers. The John Deere tractor is a little more pricey than some of the other ride on toys for boys and girls on this list, but it's sure to be a hit with most kids. 
Pedal cars are awesome, and we hope that you found the one you and your toddler are interested in. There are a variety of options to choose from in this realm of toys. Whether you are looking for the traditional pedal go kart, the sports outdoors pedal car, toddler push ride on toy, or even a pedal tractor, you'll find these timeless toys in all sorts of styles.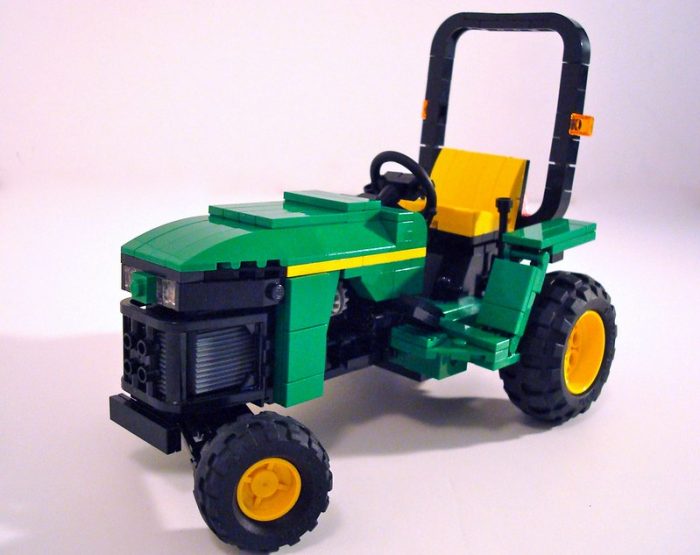 FAQs
What are the best toddlers' pedal cars available today?
The most loved toddlers' pedal car today is the Berg Toys Buddy. For parents, it's worth investing in at $299. It's built to be strong and durable with high-quality construction and design. Kids, especially girls, love the pink and white combination of this four-wheel go-cart. Its seat can be positioned in 3 places, and its steering wheel is adjustable. Other popular toddler pedal cars in the market include the Hauck Lightning Go-Kart and the Kettler Cat Backhoe Loader.
Is there too young of an age to buy a pedal car for a kid?
It depends. These cars are adjustable and pedal-powered and therefore are more suitable for children two years old and above. Also, it is at this age when kids are starting to develop their physical strength and gross motor abilities. It would be great if parents can purchase a pedal car as early as possible to encourage their kids to learn and grow into riding and handling a car.
Will the metal rust on these products?
The materials on the pedal cars may rust, although the likelihood that they will rust after a few years is very low. To avoid this from happening, though, one should take care of these cars by keeping them indoors after using, preferably choosing a place for them inside the house. This prevents the metal from rusting quickly and also helps protect the tires from early wear and tear as well.
Is there more benefit to a pedal car as opposed to a push car?
Both the push car and the pedal car have distinct features and benefits. The significant difference is in the age of the child who will play with it. A push car is a training car version of the real push car. It is preferable for toddlers and infants who are starting to walk and just gaining some leg strength. It will give them a feeling of being inside a car and maneuvering it through the steering wheel and brakes. The push car guides the child to transition from push to pedal car.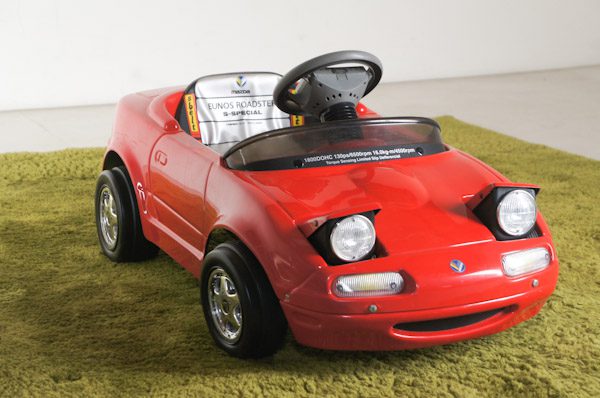 How excellent is the traction on these cars?
They're generally in excellent condition for the light gravel, hardwood or linoleum flooring, and the sidewalk. For indoor use, on the other hand, you might already be aware of the effect of the wheels when it treads on the floors. These have rubber tires while others have rubberized hybrid material. Also, the manufacturers do not recommend that these cars be used on the lawns or dirt tracks.
Are these cars better than Big Wheels?
They are different in their unique ways. The pedal car may make a better starter car compared to the Big Wheels, or perhaps the other is way better – it's difficult to say. The truth is, before your toddler can maneuver a three-wheeled car, he will already have some motion sense because he has learned to walk. Pedal cars and push cars are simply a continuation of what they have been learning on their own.
Why do kids love the Batmobile Pedal Go Kart?
Kids 4 to 8 years old love this go-cart because, of course, they feel like superheroes while they're driving it. And with the sturdy steel tube frame and impressive design, they think nothing less than Batman themselves. It has forward and reverses sprockets with adjustable bucket seats. The go-kart also has a sporty 3-point steering wheel and fantastic race-style pedals. Kids love driving them and learning their first traffic rules and regulations. They love how they become powerful crime fighters with this automobile.
Disclaimer: FamilyHype.com (Family Hype & FamilyHype) is a participant in the Amazon Services LLC Associates Program, an affiliate advertising program designed to provide a means for sites to earn advertising fees by advertising and linking to Amazon.com.
Last Updated on May 24, 2021 by Marie Miguel
DISCLAIMER
(IMPORTANT)
: This information (including all text, images, audio, or other formats on FamilyHype.com) is not intended to be a substitute for informed professional advice, diagnosis, endorsement or treatment. You should not take any action or avoid taking action without consulting a qualified professional. Always seek the advice of your physician or other qualified health provider with any questions about medical conditions. Do not disregard professional medical advice or delay seeking advice or treatment because of something you have read here a FamilyHype.com.