The wood dollhouse has been a popular toy for children for many generations, and a good reason. This post will look at some reasons why buying a dollhouse, particularly a wooden one, can be awesome for your child. Here are a few reasons why wooden doll house sets make for the perfect addition to any playroom.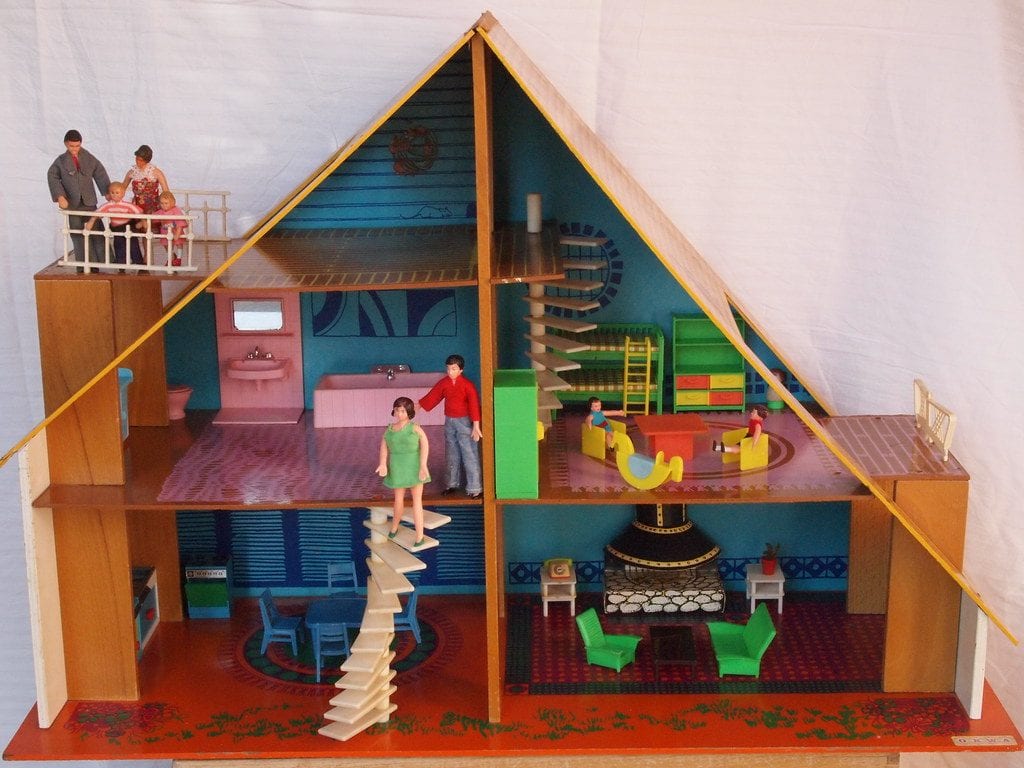 Imagination
Perhaps the biggest reason for buying a wood dollhouse is that it encourages creativity. When your kid buys a wooden dollhouse, it comes with plenty of imaginative play they will love. Kids already are inventive, so giving them a mini house with characters invites them to create their own stories, scenarios, and have fun with doing so.
Plus, there are more reasons why imaginative play is so good. If your child is creative, it can help them be more empathetic, be more social, and help improve their overall social abilities as well. Also, it helps your child think of better solutions to problems. They may come up with stories where there is a problem, only for them to think of an exciting way to solve that problem. Sometimes, the solution is a bit silly, and other times, it can be a little more elaborate and realistic.
Architecture
Many dollhouses look like a historic building. There are dollhouses based on Victorian times, the 1960s, or any other point in history. It allows your child to learn more about the historical context of events and think of the many ways they can dress up their figures to match the period and act like it. Of course, this is imagination, so they don't have to be historically accurate if they don't want to. Sometimes, it's more fun to have a modern setting or a future that you may not have thought about.
With that said, architecture is more about just the historical context. Your kid can learn about the structure of the building, how it works, and how it shapes the house. It can help them learn more about the architecture of their own home. Who knows, they may become interested in building homes when they get older. That's always a possibility.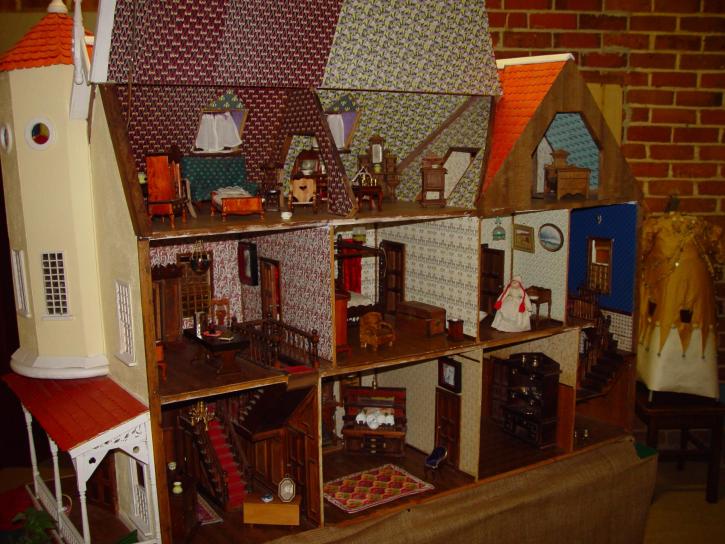 Fine Motor Skills
When your child is developing, they need to learn methods to help grow their excellent motor skills. One way to do this is by playing with dolls. Grabbing hold of those tiny dolls, dressing them up, prancing them around the house, and every other aspect of playing with dolls involves a great sense of excellent motor skills, which your child can use to improve their hand movements and whatnot. It is especially suitable for kids whose motor skills maybe a little bit delayed. Make sure your kid is growing and developing at a reasonable pace.
Wood Just Looks Beautiful
Wood toys used to be the only types of toys kids had, and they were a bit of a luxury item. As kid's toys developed, they began to use plastics and all that other stuff to make their toys more unique. Plastic toys, however, became less sustainable, and some were low-cost made. Wood is making a comeback, and wooden dollhouses can be works of art. Plastic dollhouses feel like cheap novelty toys that you can just toss whenever your kid outgrows them, but wooden dollhouses are something you and your kid will want to keep for a very long time because of how they are.
Non-toxic Paints
Not only are wooden dollhouses made from sustainable wood, but they tend to have paints that are non-toxic for your child. No one likes paints that can be toxic for your kids, but these paints can make everything better for both you and your kid. Try them out and see what a difference they can make. Plus, these paints will stay on longer and make the dollhouses even more beautiful.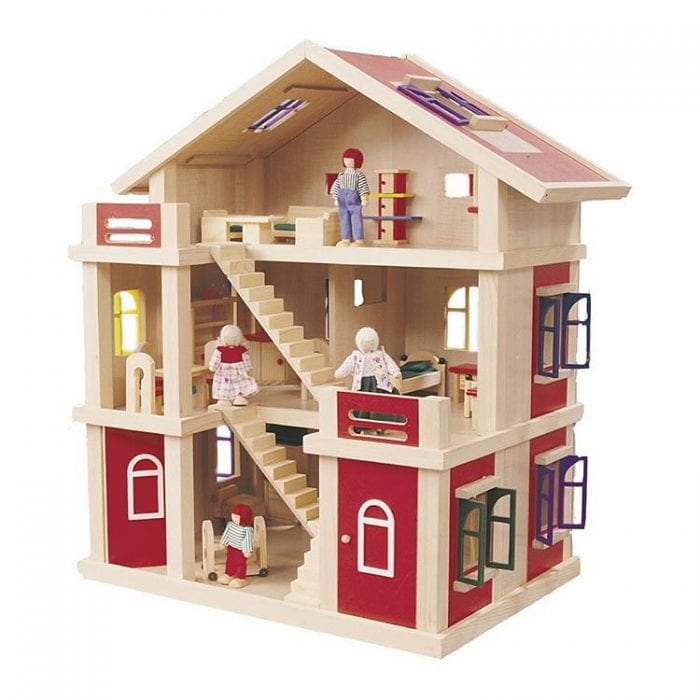 Interactivity
Many of these wood dollhouses are very interactive. They may have furniture you can move, appliances that light up and act like the real thing, little beds with moving blankets, small dishes, and so on. It allows for much more interactivity and creativity, which is always good. It helps stimulate the imagination more and make your child much more creative.
What To Look For In A Wooden Dollhouse
Here are some things you should look for when you purchase one.
Budget
A wooden dollhouse can be a bit more expensive as is, so you need to make sure the dollhouse can fit within your budget. Some dollhouses will be more costly than others. A mansion dollhouse with many moving interactive parts can cost as much as an art piece because that's what it is. You may want to start small and upgrade the home whenever your kid feels like they've outgrown them.
Dolls
Some dollhouses may come with their dolls, while others you'll have to buy. When buying a wooden dollhouse, make sure that it's big enough for your child's dolls, as there are dolls of all shapes and sizes available. I can help your child figure out which dollhouse is the best for them and help them learn about sizing as they do so.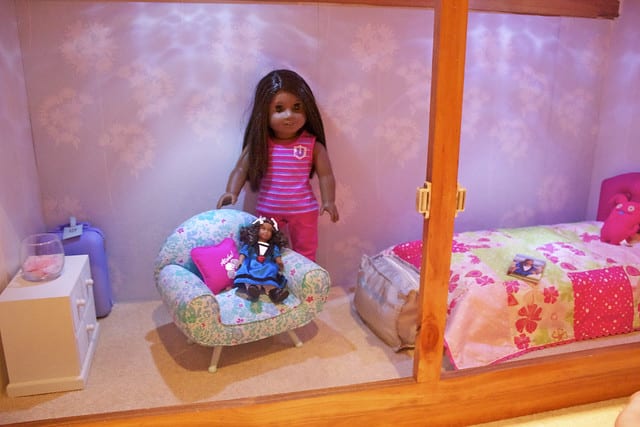 Mobility
Some dollhouses open and close, allowing them to be mobile. When you're traveling a lot, you'll want a dollhouse that is much more mobile than the competition, as the last thing you want is a dollhouse your child can't take home. That just leads to a disappointed child, and that is never good, right?
Materials Used
How good is the wood used? You'll want polished wood with non-toxic paints that will last you a very long time, not a cheaply made one. Others may have plastics and other materials for the inner workings, while others are from wood. Depending on who you are, you may not care about this.
Wooden dollhouses are great for a child with a growing imagination, and we can highly recommend them for kids of all ages.
Wood Dollhouse Frequently Asked Questions (FAQs)
The best dollhouse is KidKraft's Majestic Mansion. It has four stories and is more than four feet tall (read further here).
How much does it cost to build a dollhouse?
A basic dollhouse can cost $80. The rate can go up as you add more rooms and levels.
Is there a market for dollhouses?
Yes, there are a lot of people who look for dollhouses to buy. You can even find adult hobbyists who collect them for fun.
What scale is Melissa and Doug Dollhouse?
Melissa and Doug make wooden dollhouses to help children in this new generation experience the joys of playing with such houses. Their scale is 1:12.
Is LOL dollhouse worth it?
The LOL dollhouse resembles a three-story mansion with functional pieces like the pool and elevator. Based on those two things alone, it is already worth buying.
How long does it take to put KidKraft dollhouse together?
A KidKraft dollhouse usually takes a couple of hours to put together. If you are not used to building stuff, though, you may spend more hours on the task.
What type of wood is used to make a dollhouse?
Plywood is commonly used to make a dollhouse since it's thin and durable. A more advanced type of wood that dollhouse makers use is MDF.
What is the right age for a dollhouse?
Children who are young as four years old can start playing with a dollhouse. It is the time when they get highly imaginative.
What is the most common dollhouse scale?
The 1:12 scale is standard for dollhouses. The not-so-common dollhouse scale is 1:16.
Last Updated on May 11, 2023 by Patrick Magtaan
DISCLAIMER
(IMPORTANT)
: This information (including all text, images, audio, or other formats on FamilyHype.com) is not intended to be a substitute for informed professional advice, diagnosis, endorsement or treatment. You should not take any action or avoid taking action without consulting a qualified professional. Always seek the advice of your physician or other qualified health provider with any questions about medical conditions. Do not disregard professional medical advice or delay seeking advice or treatment because of something you have read here a FamilyHype.com.