If you're stumped in figuring out what toys are the best for your nine-year-old, you're not alone. Nine is an interesting age — they're between older childhood and pre-teendom. You may see signs of your kid becoming a little more independent and developing her own interests, but she is still a child. So finding the toys for her can be a challenge when she has outgrown her dolls. Luckily, there are some best toys for 9-yo girls.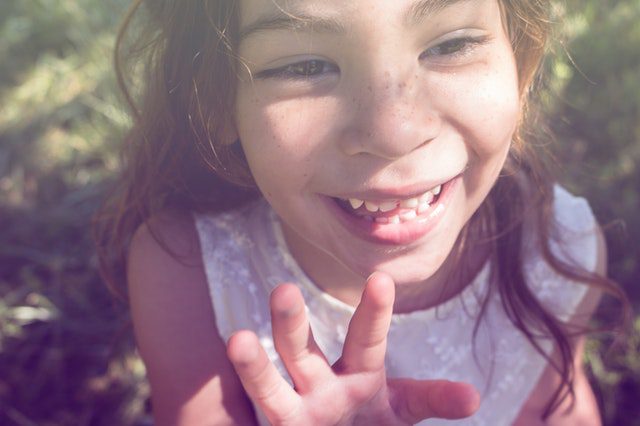 Where Do You Start?
So, where do you start when you're trying to find that perfect gift a 9-yo girl would want? Well, gift ideas don't just have to be about the best gifts on the market. Some of the best gifts will actually be things that aren't material things. It can be a cool building set, an award winning educational play set, a collection of impressive magic tricks, or even an activity kit full of interesting science experiments. Gifts that encourage teens to get into science and similar subjects are really popular as gifts.
There is a push to get more girls into these career fields, so gifts for kids that can peak their interest in subjects like these are great.
What To Look For In A Gift,  9-yo Girl
Artistic Capabilities
At nine, your girl is a little bit more expressive with how she shows off herself from drawing to designing fashion. These can be a fun way to express herself, so we say gifts that can help do that is highly recommended. You can get her a building kit or a set of art supplies.
Social Bonding 
At nine, your girl may have a lot of friends, and she needs to find ways she can bond with them. These usually come in the form of board games for kids that encourage conversation and friendly competition. If you're curious about what a board game can do, try it out. There are plenty of board games in the games sections of all of your major retailers. Gifts for kids that encourage social bonding amongst peers are good and can help with your child's development.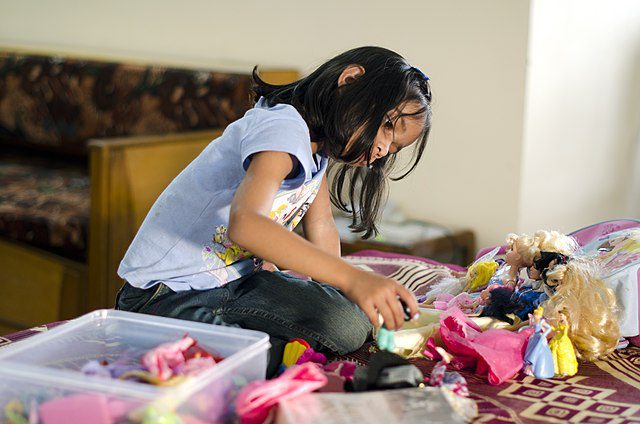 Independence 
You may want gifts that 9-yo kids will appreciate because of feeling of independence that it will give them. She is still a far way from being a girl who can drive on her own, but she is starting to mature a little. Gifts for kids that can help express that are a good idea. 
A building set with step by step instructions that she can follow will give her something she can try to accomplish on her own. Then, she can feel good about what she did and show you her result.
Games, 9-yo Girls
Sleepover Party Game
At nine, your girl may be having sleepovers at your or someone else's house. Sleepovers can be a fun way to bond with friends, and this is a fun little party game with hundreds of challenges requiring a girl to do. This adds variety and replayability, making it great for parties. It's a fun toy that will make every girl laugh and have a good time.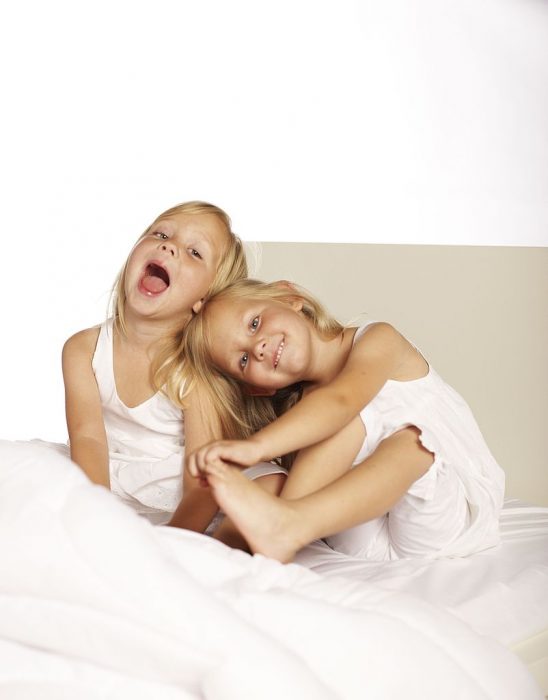 Stare! Junior Board Game 
This is another board game for kids that your daughter will find great. This is another game that has hundreds of challenges, meaning the replayability is through the roof. This game tests the memory of your girl and it does involve teamwork, though you can play individually as well. We say to try it out. Who knows? The whole family may love it. It's a toy a 9-yo boy will appreciate, too.
Fingerlings Interactive Pink Baby Monkey
What girl doesn't love an interactive pet? This is a tiny pink monkey that responds to your child's movements. From blinking, moving its head around, and making monkey noises, it's an awesome toy for your daughter for sure. It is a great pet on the go, or if you don't want to deal with the hassle of owning a real one. This one actually works with this age group and younger or older, as well.
Nintendo Switch 
Video games have become more and more accepted and appreciated by girls. If your daughter wants to play some games, a Switch is a great console to get her started with. The Switch can be either portable or hook up to the TV, hence the name, and it comes with many games for both genders. One of the best 9-yo girl toys, which is also great to be enjoyed by the entire family.
There are a lot of educational games that can be played on the Nintendo Switch. It's one of the best gifts to consider.
It will be loved by 9 year old kids regardless of gender. They can play together. The Switch actually works as a great gift to give to an 8 yo, 11yo, and 9yo. This is a great gift that will keep giving because of all the games you can get with it.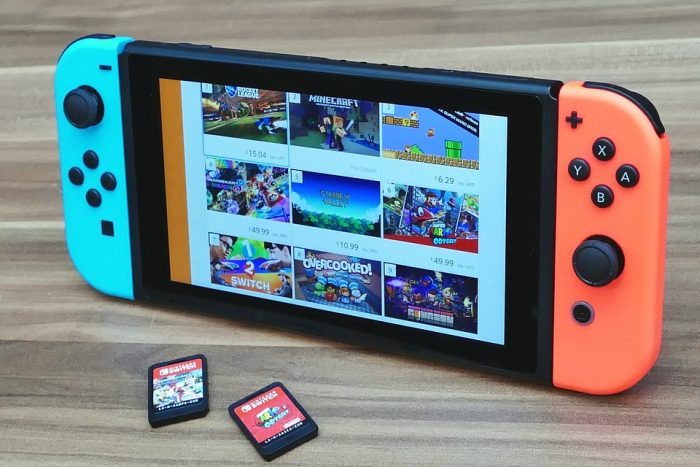 Crayola Light-up Tracing Pad
At nine, your daughter may become more expressive and artistic. This is a cool tracing pad for her. It has a tracing pad that lights up, sheets, and the ability to use colored pencils on it. 
Tracing can be a good way to practice her skills so she can make her own original creations. Plus, it can be quite therapeutic. This set has 100 and more images you can trace, meaning that your daughter will spend plenty of time tracing the images and whatnot. It's easy to carry around, and you're going to love it. 
Since the tracing pad can be turned on to glow in the dark, she can even use it at night in her room. Gifts for kids that can be used in the dark are great gifts because they often like to play in tents and when they make their rooms dark to get a different ambiance. You can also consider other Crayola art materials like this: https://www.goodhousekeeping.com/childrens-products/toy-reviews/g29417608/best-toys-gifts-for-9-year-old-girls/.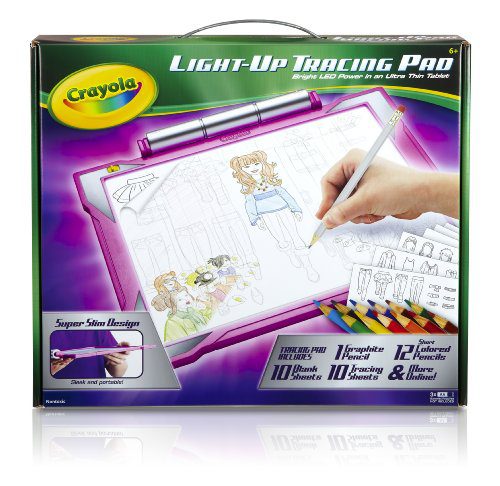 Loomy Bands 
At nine, your girl may become more expressive with her fashion. This contains many different bands and includes 28 colors that your daughter can choose from. These bands can change color, and there are many charms included too. Check it out. Oh, and it's easy to store, too. It comes with its own storage tray. Gifts for kids that have their own storage containers are gifts that parents will like, as well. 
Stylish Fashion Design Kit 
This is awesome if your kid wants more out of fashion design. It gives your child the ability to draw on their dresses and make their own glowing outfit. This set has a mannequin to help them and includes many different sewing goods. It's a great way to introduce your daughter into the world of sewing. This is one of the best gift ideas for kids who want to show their creativity will truly appreciate.
Girly Gift – Day At The Spa Gift Set
The spa can be a cool time to unwind. This contains all the ways a girl can be able to relax and beautify herself. This set has stuff like nail tools, an eye mask, and much more. It's another good set that allows your daughter to be more fashionable and mindful of her appearance. What's really cool about this gift is any age group can enjoy it. Even you can have fun playing with this set with your daughter. Many toys just aren't fun for adults to play with too, but that's not the case with this gift set.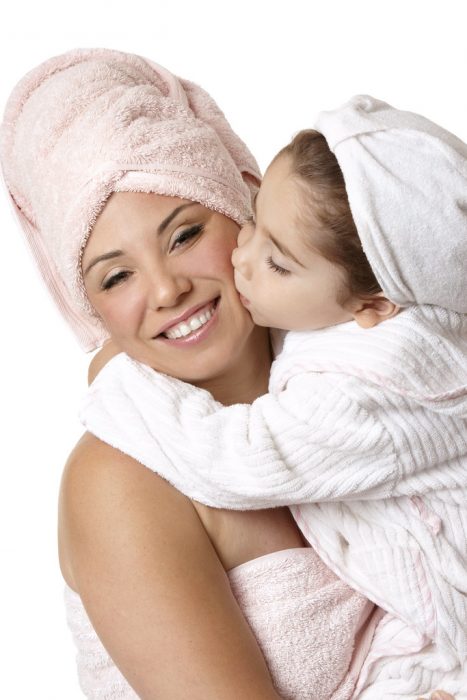 Tokaido Board Game 
Here's another board game that is worth checking out. It has a strategy that is easy to pick up, but hard to master. Once you do master it, there are expansion packs that make it a whole lot more fun. This is a board game that is available physically, or digitally as well so your girl can play it on the go. This could go in the category of great gifts to give to 9 year old boys, also. If you are in search of gifts that you can give your kids – boy and girl, this game is a good option.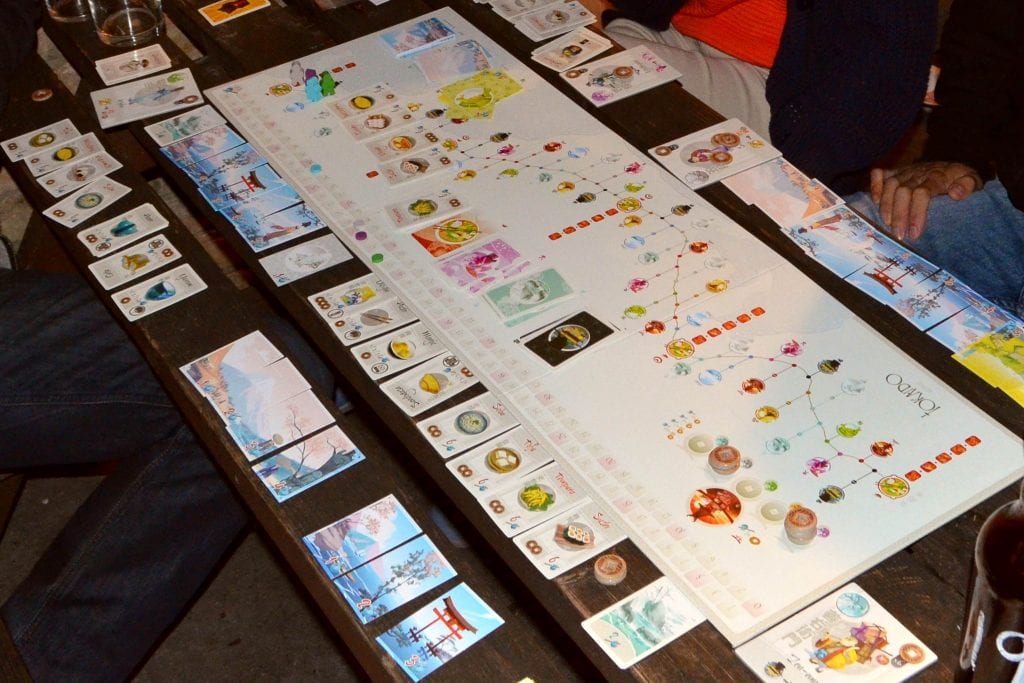 Chalk Trail
Here is an interesting toy that is quite a unique toy. This goes to the back of your girl's bike. As she cycles, it draws. It can be a fun way to draw and express yourself, or it can be a way to draw on the road and make challenges using it. It can work with any bike available, so if your daughter loves biking, we say try it out. Again, this works as gifts that 9 year old boys will love, also. It's fun to see what kind of artwork you can come up with by using your bike. It encourages physical activity, too.
Soccer Ball, Basketball, Volleyball, or Football
Giving gifts that get 9 year old kids moving is a good idea. There is a lot of focus on physical activity these days, especially with kids, because of the obesity rates around the world. Gifts can be chosen that get kids outside and moving around. A soccer ball is good for both genders, as is any other type of sports ball. You could even do a whole set of different balls, such as a soccer ball, volleyball, basketball, and football. There are also glow in the dark balls to add in that can be played with after dark.
Star Wars
Star Wars has some of the best gift options that kids will love because they're so recognizable. Many people will think to give a Star Wars toy to a 9 year old boy, but not very many people will think of giving a Star Wars toy to a girl. Why not, though? Plenty of women like Star Wars. When you need gifts that your daughter, nieces, or girl friends will like, don't forget to consider these options from Star Wars.
Strike Elite Nerf Gun
The Strike Elite Nerf Gun is fun and can be given to kids. Sometimes, the best gifts are the ones that get kids playing together. If your daughter has a brother or a 9 year old boy she likes to play with, then the Strike Elite would be a perfect gift. This is one of the best gifts that the whole family can enjoy. Then, you could have a big family Nerf gun fight that your kids would remember forever.
Money
If you're still stuck with no gift ideas, you can also try cash or a gift card. At nine, some kids like the idea of buying their own gift, be it in a store or online. Just make sure that you know what your kid is buying. Gifts that don't get used are just a waste, so allowing kids to choose their own gifts is sometimes the best idea.
The Best Gifts, 9-yo Girl
When it comes to looking for the best toys and gifts for your 9 year old daughter, you should look for something that gets her thinking, creating, bonding, or moving. Many times you'll find that the best toys for a 9 year old girl are also going to appeal to a 9 year old boy. A 9-year old boy and a girl aren't so different that they don't like to play some of the same things. They understand much more about the world around them, how to play video games, and how to play sports. When you're looking for the best toys and gifts to give your 9 year old girl, don't limit yourself. You can find something fun or interesting that's sure to be a hit!
Frequently Asked Questions
The Best Toys, 9-yo Girls
A lot of 9-year-old kids said that receiving an AmieHomie Mermaid Tail Blanket would be the best gift they will ever get. It is a soft pink blanket that looks very plush and magical. Other kids also said that they would love to have Terrarium Science Kit For Kids. The terrarium falls under the category of stem toys, which are great gifts for 9 year old kids. National Geographic has some great award winning gift ideas in this realm of things, too.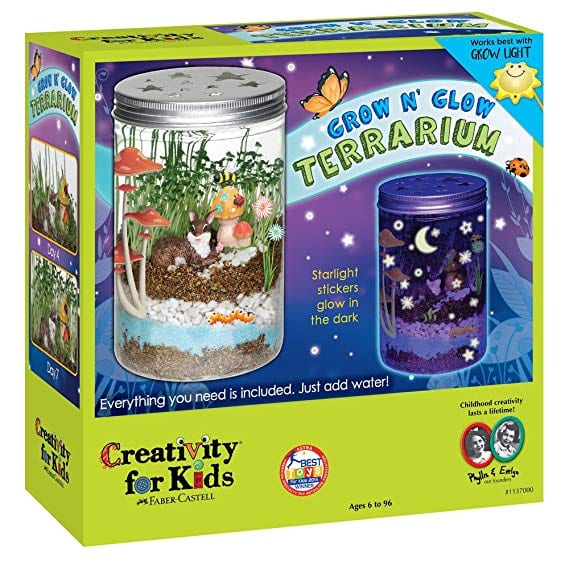 What kind of gifts do 9-yo kids like?
According to most parents, their 9-year-olds are more into color, fun, and action. They would recommend giving them toys like kick scooters, art sets that include crayons and paints, and a fire tablet with Alexa. All of these will work for a 9 year old boy or girl.
What is the best gift a little girl can get on her birthday?
For a girl aged 9 to 12, Barbie Doll and Baby Alive never run out of style. Barbie is always a favorite among most kids, and Baby Alive makes the most popular baby dolls. Also, kits for making bracelets and for Science experiments are also at the top of the list. Toys and gifts that spark the imagination are wonderful for this age group. The best toys for kids will work for any 9 year old teen.
What age are LOL dolls for?
The LOL dolls are recommended for kids 5 years old and above. According to the makers of LOL, it is usually at the age of 5 when kids begin to learn the concept of playing with dolls and how they can relate to them. LOL has some of the best toys in terms of the surprise trend that has broken out, but may not be the best for 9 year old kids.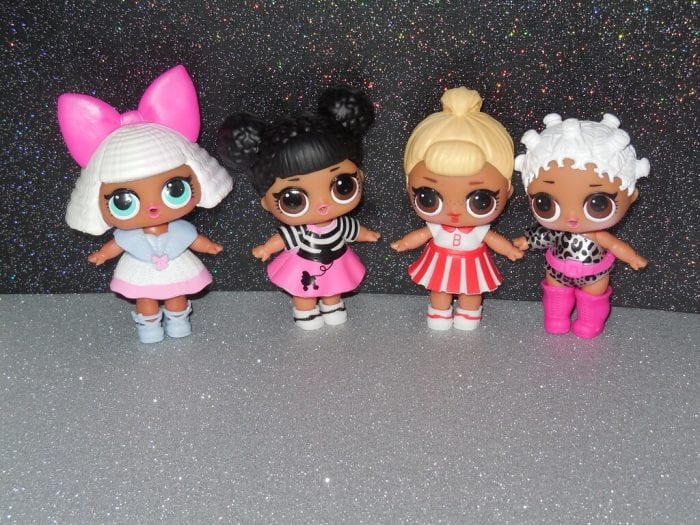 What gifts are appropriate to be given to 9-year old kids?
Today, 9-year-old kids are so into playing and communicating with their friends. Gifts that are appropriate to give them at their age would include board and card games, styling kits, premium art sets, drawing and tracing pads, and activity sets that they can do with their friends. You can give them glow in the dark paint, Star Wars toys and gifts, and stem kits. At this age, many of the gifts that you can give to a 9 year old boy can also be given to a girl of the same age.
Do 9-yo still play with dolls?
What age should a girl stop playing with dolls?
What are kids into these days?
What age is Barbie supposed to be?
What should 9-yo play with?
Best Gifts, 9-yo Girls
Other Resources
Last Updated on January 30, 2023 by Rejie Salazar
DISCLAIMER
(IMPORTANT)
: This information (including all text, images, audio, or other formats on FamilyHype.com) is not intended to be a substitute for informed professional advice, diagnosis, endorsement or treatment. You should not take any action or avoid taking action without consulting a qualified professional. Always seek the advice of your physician or other qualified health provider with any questions about medical conditions. Do not disregard professional medical advice or delay seeking advice or treatment because of something you have read here a FamilyHype.com.