The remote-controlled vehicle has always been a staple of children's entertainment. However, if you're looking for something different in that department, you've come to the right place. Meet the remote-controlled tanks. These are army tanks that your child controls with a remote—the concept of its design with fun in mind. Prices and features can vary in these tanks. In this post, we will look at a few features some of these tanks boast. Let's look at some of them.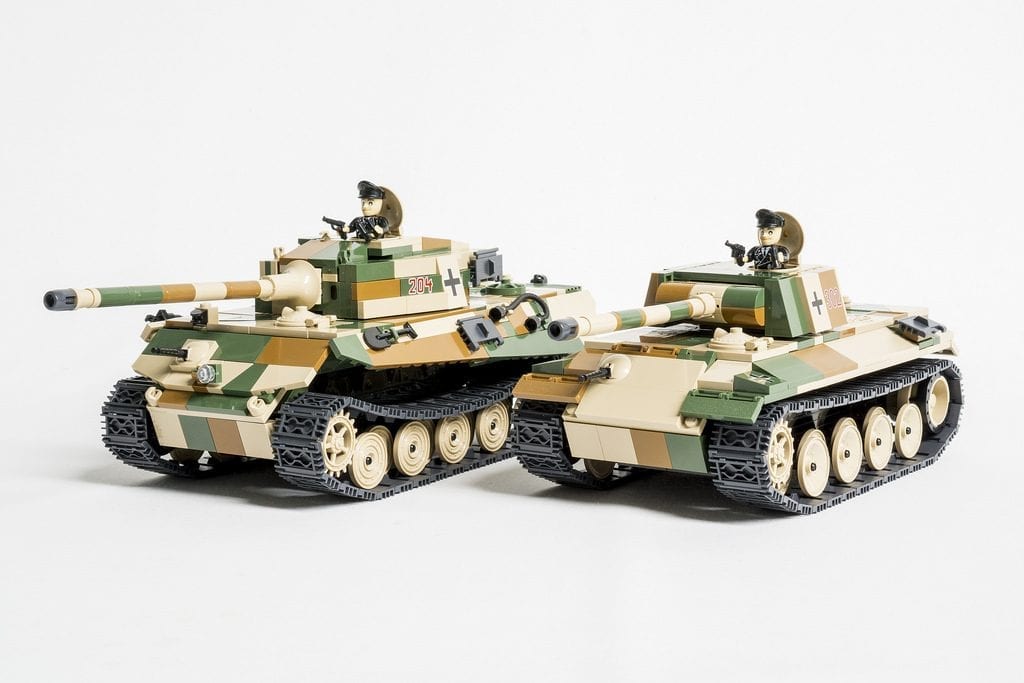 Attention To Detail
Different tanks will have distinct attentions to detail. Some cheaper tank models will have a plasticky look to them. Anyone can tell that they're a toy. However, some of the more expensive models will have better attention to detail. They look like real tanks, only shrunk down. If your kid is older, they may care about the attributes more, so think about that before making your purchase.
Sound Effects
A remote-controlled tank needs some good sound effects if it wants to appeal to children. Cheaper models may use unrealistic sound effects, or the quality isn't as good. More expensive tanks may have sound effects straight out of the battlefield itself. Think about how picky your kid is about that before you make a purchase.
Some tanks consist of metal materials for more durability and realism. Meanwhile, other tanks are from a plastic material. Think about this before you buy it. A good metal tank is durable and realistic, while the plastic tanks tend to be the opposite in many circumstances.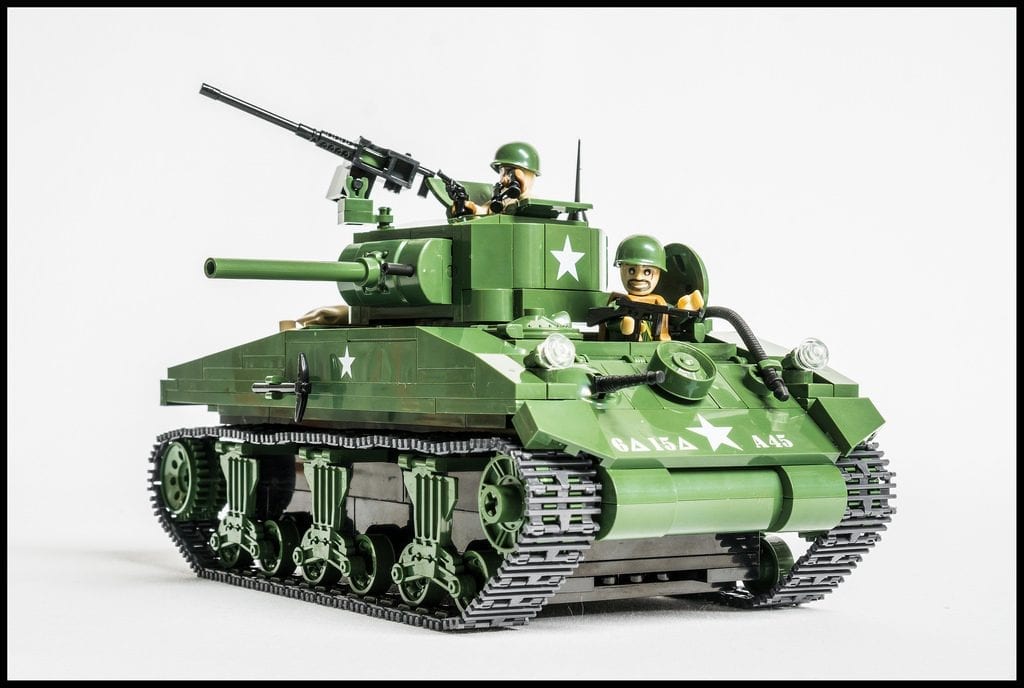 Good Tracks
In real life, a tank should be able to traverse any kind of terrain with ease. This feature should apply to an RC tank, too. A good RC tank will have flexible tracks that can go across rugged terrain. A cheaper tank may fall over or not be able to traverse much. If you live in an area that has terrible ground, think about this. Watch some videos on the tank you want to buy and see how far it can travel and what terrain it can go over. If it can go now, then it may be worth a purchase.
Durable
A tank should be as durable as a, well, tank. It should be able to survive roughhousing and some drops. A toy tank isn't going to be 100 percent long-lasting, but good toy tanks can take quite a beating. Your child should have a tank that can keep up with their busy lifestyle. Think about that before you make a purchase.
Rotating Turret
A tank needs a flexible turret to shoot its target. Cheaper tank models may have a turret that just stays in place. However, better models will have turrets that can fire in any direction. Look at the turret before you buy one. Watch some videos and see how flexible it is. If you see the turret struggling to move, or not at all, you may want to skip it.
It Fires
Some RC tanks will have turrets that fire BB rounds or other projectiles. These tanks are meant for older kids, as those BBs can hurt! Some turrets will even smoke when they fire for realistic effect. Your child can use these projectiles to shoot down targets like cans or have a tank battle. Some turrets can fire far, while others may not fire a reasonable distance. More on that later.
Different Speeds
A good RC tank will have many different speeds you can pick from to give it more variety. Sometimes, a tank needs to go slow. Other times, it needs to speed up. Either way, you can buy a great tank that can go through all speeds. Also, a fast tank should be easy to control. A tank won't be able to go as fast as a racecar, but it should be ready to go decently fast for some high-octane action.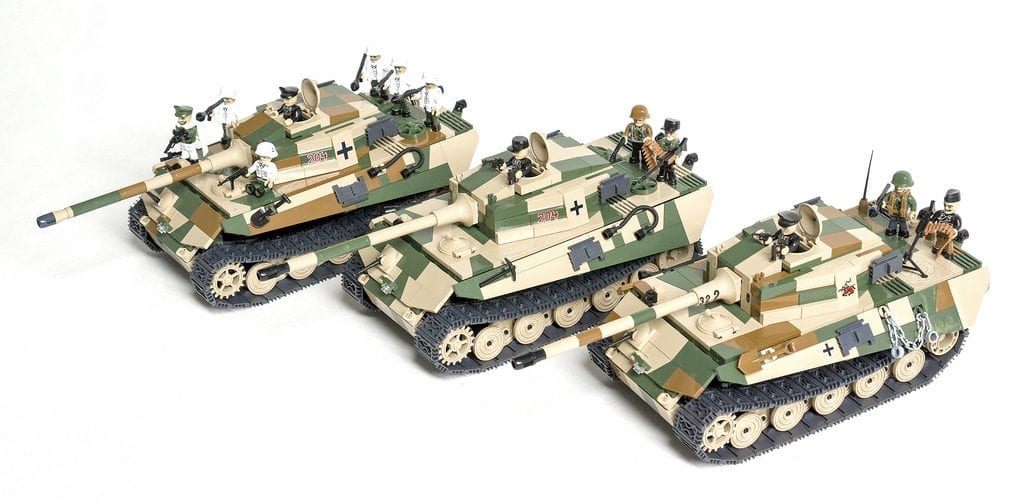 Great Controls
Speaking of controls, you want to find an RC tank that has simple controls and is easy to navigate. Your child should feel like they are in control at all times, and not that the tank is controlling itself. This feature is a bit subjective, but more expensive models will have more fluid controls. If your kid wants fluid controls, get them a tank that has controls built to last a long time.
It Can Last
Many of these tanks get power from batteries, rechargeable, and not. A good RC tank will have batteries that will last a long time when charged. Meanwhile, a cheaper model will die before things are getting good. Think about that before you make a purchase. Not to mention, some tanks will charge fast, and others will have to charge overnight. Some tanks may take all night to charge and not even last 30 minutes. Talk about disappointing!
Battle Abilities
Some tanks come in sets to allow your kid and another kid to have a tank battle. They may include scoring systems, sounds of the tanks getting hit, and much more. Having a tank battle can be fun and teach children about strategy and cooperative play. If you're considering your kids to have some friendly competition, these tanks are for you.
Firing Range
Some tanks can shoot across the room. Cheaper models may have less range, leading to disappointed children. Think about the range when you decide to make a purchase. Different tanks have different firing powers.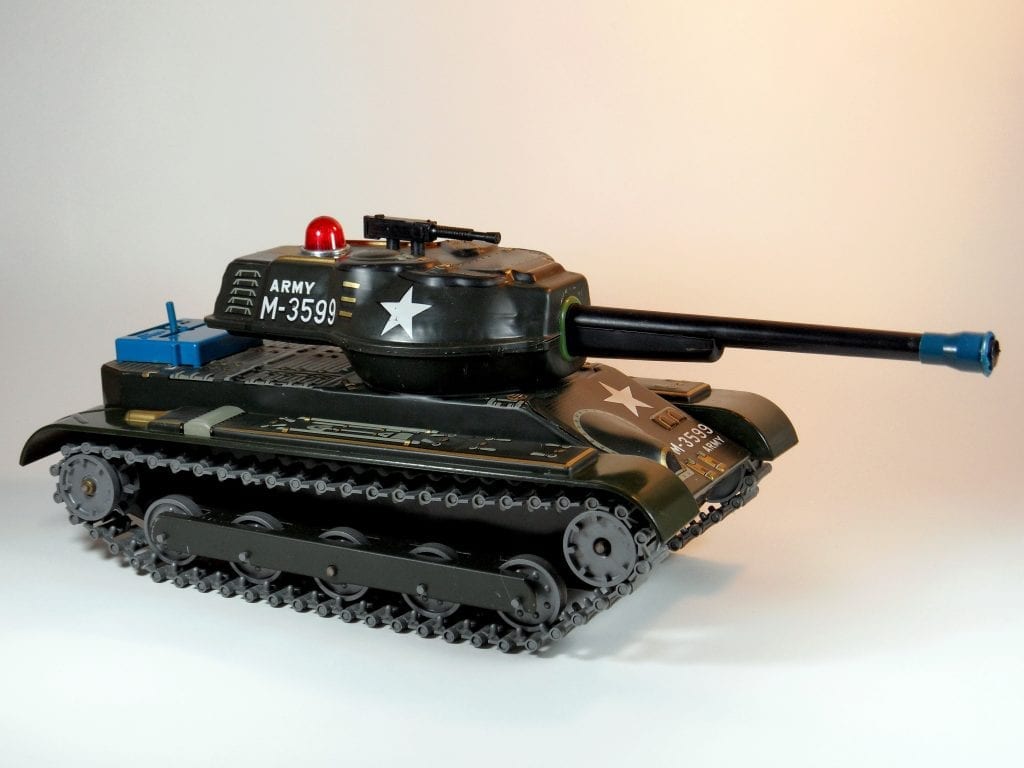 In Your Budget
Finally, your tank should fall within your budget. Some may not be able to afford a tank that has all these features. Others may sacrifice some features for others. No matter the case, you want to find a tank that can satisfy your kid's needs. Talk to your kid and see what features they want in a tank. Then, look around and see if you can find one that can satisfy them. Try out many tanks and see which one works the best.
FAQs On Remote Control Tank Sets
What are the best remote control tank sets?
Cheerwing 1:72 German Tiger
Click 'N Play RC Battle Tank
Ulvench Rechargeable RC Tank Car
Fisca Remote Control Tank
How much are the remote control tank sets?
Remote control tank sets range from $19 to less than $100.
What makes remote-controlled tank sets expensive?
Remote control tank sets become expensive due to size and details.
What is the product scale for toy tanks?
The 1:30 is a typical product scale for toy tanks. It also comes in 1:20, 1:24, and 1:70 scales.
What should I look for in a toy tank set?
Realistic sound effects
Fully functional tracks
Rechargeable batteries
Well-labeled remote control
Can remote control tank sets work in dirt paths?
Yes, remote control tank sets can work in dirt paths. If yours doesn't do that, it may not be of high quality.
At what age can my child play with tanks?
Your child can start playing with tanks as soon as they turn three years old.
Why is it beneficial for kids to play with tanks?
It's beneficial for kids to play with tanks to boost their creativity and imagination. It can also improve their hand-eye coordination.
Can babies play with remote-controlled cars?
No, babies cannot play with remote-controlled cars yet. These toys have tiny parts that pose choking hazards.
Can a 2-year-old play with remote-controlled cars?
Yes, 2-year-olds can play with remote-controlled cars. However, they may not know how to click the right buttons yet.
Can a 5-year-old play with remote-controlled cars?
Yes, 5-year-olds can enjoy playing with remote-controlled cars.
Is there a maximum age limit for remote control tank sets?
No, there is no maximum age limit set for remote control tank sets.
How can remote control tank sets improve the child-parent relationship?
Remote control tank sets allow children to bond with parents who used to be fans of the same toys.
When do kids start playing "pretend" games?
Kids start playing "pretend" games as early as 18 months.
Can little girls play with remote-controlled tank sets?
Yes, little girls can play with remote control tanks, although the design does not look like it's unisex.
Remote Control Tank Sets Other Resources
ScaryMommy – https://www.scarymommy.com/spotted/best-remote-control-tanks-army-toys/
WonderlandModels – https://www.wonderlandmodels.com/radio-control/rc-tanks/
IsisParenting – https://www.isisparenting.com/best-remote-control-tanks-battle/
Last Updated on April 11, 2021 by Marie Miguel
DISCLAIMER
(IMPORTANT)
: This information (including all text, images, audio, or other formats on FamilyHype.com) is not intended to be a substitute for informed professional advice, diagnosis, endorsement or treatment. You should not take any action or avoid taking action without consulting a qualified professional. Always seek the advice of your physician or other qualified health provider with any questions about medical conditions. Do not disregard professional medical advice or delay seeking advice or treatment because of something you have read here a FamilyHype.com.