When it comes to choosing a remote-controlled submarine for your child, you may wonder what type to get. they're similar to drones, and even RC cars, and it has a lot of cool uses. they're not just toys, but they can capture videos underwater of fish, and even aquatic life. So what are the best remote control submarines out there? Read on to find out.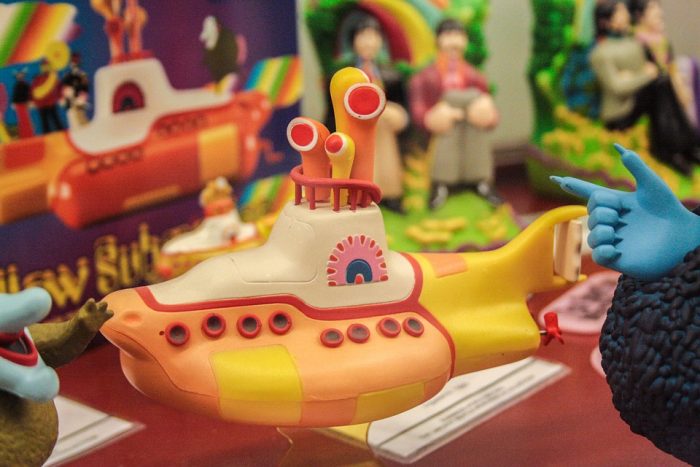 Camera Or No Camera?
This is your first choice when choosing one of these. Remote control submarines can either have cameras or none. The ones without a camera are primarily for toddlers and kids since they're easier to control, and if the price is a factor, you may want to get one of these. They are usually cheaper than the hobby type of submarines that also contain cameras, and they have fewer battery requirements. However, they can only reach shorter distances, and the runtime is shorter, which makes them more like a toy or model ship than anything else.
The submarine diving toy kits with cameras are much more advanced, and you can get footage in VGA or HD format, capturing images, and they're good for children ten years of age or older for the most part.
When it comes to choosing, for a diving toy without cameras, you want ones with a durable body, can have a good battery life, a longer operation and travel distances, and the chance to recharge it.
For the diving toy with cameras, you should consider this but also look into quality video and image resolution, along with LED lights to illuminate the target.
Now that you know what to look for, here are the top RC submarines to check out.
Thunder Tiger Model  5220 Type Neptune SB-1
This is a high-quality option for your child since it's got an FM transmitter and a mode with six channels, which makes controlling this easier and possible to reach without interference. It also has a high impact ABS plastic hull, which protects it from being damaged easily, and the yellow color is great for darker waters, or obscured waters. All of these features make these great boats for pools and lakes.
This boat model ship has a clamshell construction which makes it dynamic, along with easier to move through waters, similar to aerodynamic design but for the water. The durability of the shell of this model kit adds to it too. This diving toy has a 550 motor in it, which is decent in terms of capacity and power, and you can always upgrade the drive system in the gearbox. This is good if you're getting a remote control submarine for a kid, or if you're a hobbyist with a budget.
Radio Remote Control German U-Boat RC Submarine
This is a high-quality replica of those, and it's about 145 mm in length and 33 mm in width and weighs just over a pound. It contains a remote control electric component inside with a three-channel 27 MHz radio system. It's got a static driving system that dives almost half a meter deep and can resurface quickly. It also has a small rudder that allows it to move around. It does have six AAA batteries, but they can be recharged in 20 mins, and it can be played with for up to 15 mins. You can use the LED light to find it as well, and that blinks when it does run low. It doesn't have a camera, which is one downside, but it is a pretty good model kids remote control boat for what it is. All of these features make these great boats for pools and lakes.
GoolRC Sea Wing Star 3314A 27 MHz Radio Control Submarine
This is a pretty big, high-quality submarine with a weight of less than a pound and comes in two colors. It's got a built-in 80 mAh battery and it can reach 100% power in just 10 minutes of charging. It can move forward, backward, and even dive into the water for about 7 minutes. The controlling is pretty easy to do, and it's in sync with the remote unless it goes past the range of five meters. The remote isn't waterproof, and you'll need to get 4 AA batteries for it, but it's pretty easy to navigate regardless, and children will enjoy this submarine. But, it doesn't have a light or camera on it either. Even though there are a few downsides to this RC submarines, it still makes a great toy gift for anyone interested in these types of model kits.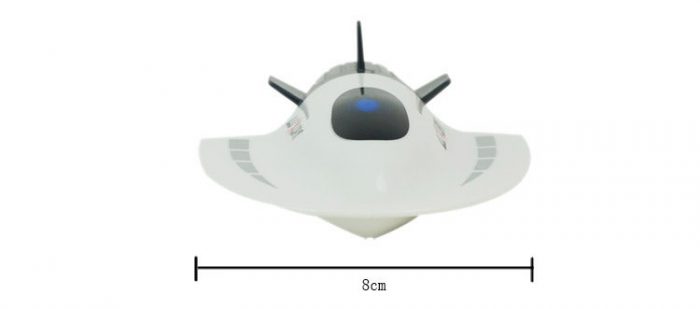 OULII 6CH Mini Radio Remote Control
Next on the list of remote control submarines is this OULII 6CH Mini Radio Remote Control. This is a mini RC submarine that has a rechargeable battery, and it can be run for 5 minutes with a recharging time of 10 minutes. This mini RC submarine remote control boat is made with ABS plastic, but the colors are random, which is one downside. This mini RC submarine remote control boat does take 4 AA batteries, and it has 3 propellers for faster movement. This mini RC submarine remote control boat can go up to 12 meters in length. This ultra-small submarine is good for ponds and water bodies because it is watertight. This mini RC submarine remote control boat also is good for kids who need an easier transmitter to work with. All of these features make this mini RC submarine a great race boat toy gift (more about it here).
Silverlight Aqua Submarine With A Handy Spy Cam
This submarine boat is a great one that comes with a camera. This remote control boat has an arm that feeds out to close in on what you're looking for and a detachable arm for cleaning and assembling. It requires 8 AA batteries, and is powered by a 3 channel infrared system, and can be controlled at a distance. It comes with 2 LED spotlights, and it takes decent footage, even in darker water. All of these features make these great remote control boats for pools and lakes.
Sub Peep Sub-Mariner Camera
This is perfect for those who want a camera submarine, in that it only uses 3-6 AA batteries, and it's got a portable and discreet design, which is good for kids that are a little bit older. The mariner camera models are better for older kids since it tends to be a bit more complicated. But, this mariner camera takes decent quality pictures at about 30 MP or more. This remote control boat can record up to 15 minutes of video within the full storage area, which is great for those who want to get footage of fish underwater, or even in those aquariums that allow this. This mariner camera submarine also comes with two headlights for lighting up objects without editing software. This is a great remote control boat to use for diving in pools.
RC submarine boats and submarine kits are tons of fun, and here, we highlighted the best choices out there for you on it, why they matter, and some of the cool aspects of it that you can enjoy as a user of this fun toy gift. This is your guide in choosing which among the remote control submarine toys for kids you should purchase.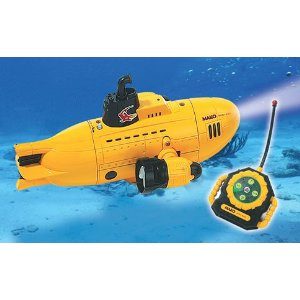 Best Remote Control Submarine Machines FAQs
How do remote control submarines work?
Remote control submarines use radio frequencies with receiving aerial insulated from water. A wire covered in plastic is adequate insulation so the submarine can be remote controlled. 
How do you control a submarine?
The submarine ship has auxiliary, ballast, and piston tanks that control the buoyancy which is filled with either air or water. For the submarine ship to be on the water surface, it needs to fill its ballast tanks with air. 
Does RC work underwater?
The key for radio to work underwater is to insulate the receiving aerial. 2.4GHz cannot penetrate water well so the signal or response may not occur in real-time.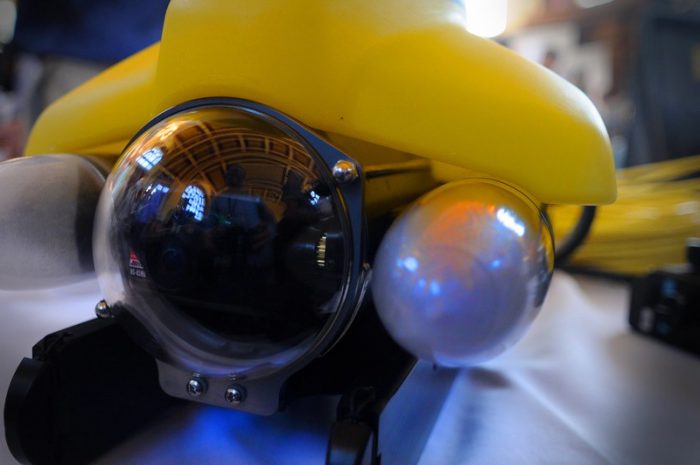 How do you make a mini-submarine at home?
Using a corrugated plastic drainage pipe sealed with marine epoxy, attach four 10-gallon plastic water containers that will serve as ballast tanks. With a 1.5-gallon air compressor, use a splitter to feed all tanks with air. Put solenoid valves to activate the compressor to raise the water ship. Unfortunately, making a mini remote control boat is a lot more difficult to do. But, once you finish making your mini-submarines, they can be used as race boats. 
What frequency do submarines use?
Electromagnetic waves of Extremely Low Frequency and Super Low Frequency (3-300 Hz) can penetrate through the water. It allows the submarine boat to operate deep in the seawater to send real-time signals. 
How much does an underwater drone cost?
Underwater drone costs differently depending on specifications like battery life and camera. The price of these devices is between $1000 to $4000. You can find an underwater drone mini for as little as $400.00, but the underwater drone minis will not be as good as the regular-sized ones.  
Do submarines have WIFI?
WiFi or Bluetooth is not allowed in a submarine. It may have wired LAN protected from water.
Best Remote Control Submarine Machines Other Resources
https://www.digitalcameraworld.com/buying-guides/best-underwater-drones
https://www.cnet.com/news/take-your-gopro-for-a-dive-with-the-seawolf-rc-sub/
Last Updated on April 11, 2021 by Marie Miguel
DISCLAIMER
(IMPORTANT)
: This information (including all text, images, audio, or other formats on FamilyHype.com) is not intended to be a substitute for informed professional advice, diagnosis, endorsement or treatment. You should not take any action or avoid taking action without consulting a qualified professional. Always seek the advice of your physician or other qualified health provider with any questions about medical conditions. Do not disregard professional medical advice or delay seeking advice or treatment because of something you have read here a FamilyHype.com.