Kids love remote-controlled vehicles. Who doesn't? From RC cars to RC tanks, your kid can feel like they are driving a miniature version of an iconic vehicle, and it can be fun to watch.
One vehicle that has been popular for kids as of late is the remote control plane. If you are considering buying one for your child, here are a few things to consider.
How High Does It Go?
Perhaps, the biggest question you must ask when looking for a plane. Now obviously, you aren't going to expect an RC plane to keep up with a real aircraft, but some go pretty high. Then some don't go high at all. They may barely go above your kid's head, leaving some kids disappointed. Always look at the altitude before you purchase.
Battery Life And Recharge Time
This factor is another question you need to think about when it comes to RC planes. Some of them have a battery that is pretty good, lasting your child a good while. Then there are those with a battery life that is a little disappointing. They run out of juice after five minutes, and to make matters worse, they take forever to recharge. Talk about disappointing.
Some use regular batteries, while others may use rechargeable ones. You should also look at this factor before you purchase it.
Durability
An RC plane should be durable. Your child may end up crashing it or bumping it into other objects. It may run out of batteries and come plummeting down. A good plane should be able to handle these incidents and more. Make sure that your aircraft is durable and can survive the many falls life throws at it. When buying a remote control plane, this is an essential factor to consider to enjoy the playfully.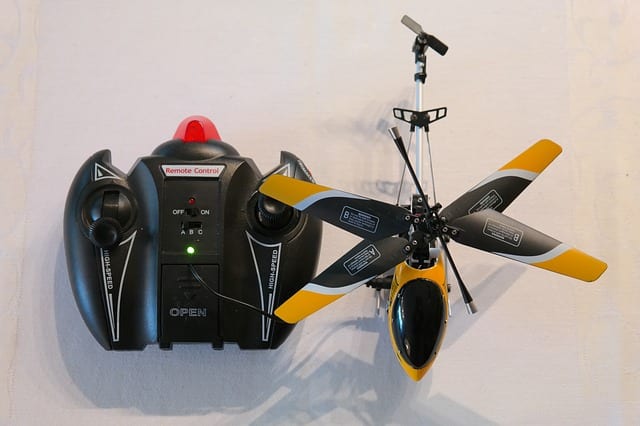 Coolness
Your kid may want a plane that looks cool to fly. Many of the aircraft comes with a unique design, bright colors, and are based on real planes, both modern and historic. It can add a bit of flair as your kid flies it, and you'll love watching your kid fly the aircraft with style.
Control
Some RC planes are for young children, and thus have a simple command and make it easy to steer. Other planes are for an older audience, and therefore have controls that are a bit more complex. They take skill to steer the aircraft, and this can help your child learn more about how a plane works. Others offer a little bit of both, and they are suitable for a kid who is a fast learner. When buying a remote control plane, it is crucial to note who will use it to identify what control specs to choose accurately.
Remote Control Plane Other Features
Some planes have plenty of bells and whistles to make the flying experience seem more authentic. For example, they may include:
Realistic lights. These lights allow your kid to fly the plane at night, and it just looks cool as it does so. The additional features may consume a bit more battery, however.
Realistic sounds. It may make noises that sound like a real plane. Some cheaper models may not seem as right, but higher-end models give off authentic sounds.
Projectile firing. If it's a warplane, it may be able to shoot projectiles. This one is great for a kid who loves target practice, and you're going to enjoy watching your kid fire them. Just make sure that they don't shoot something they are supposed to.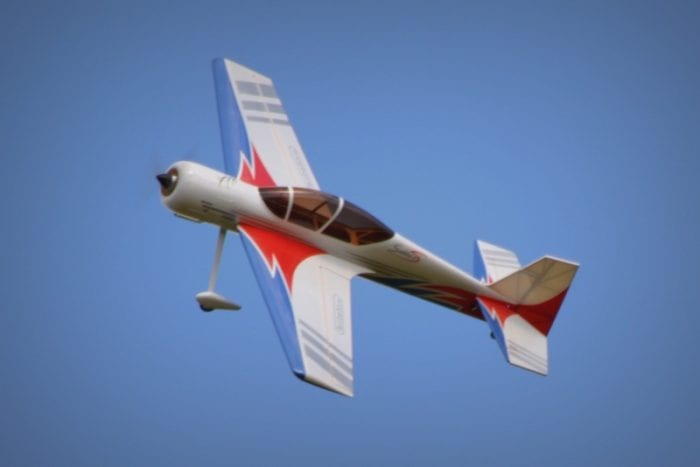 Smartphone capabilities. You can connect some planes to your smartphone, which can allow you to update them or control them via your phone. This one can enhance the experience and help improve your aircraft as well.
Camera features. This feature may apply more to drones, which are an entirely different beast, but some planes have cameras that you can use to take some beautiful pictures that you usually couldn't shoot. Again, you should be careful and make sure your kid isn't invading one's privacy. Sometimes, your kid can get a little more curious.
Warranty/Repair
How good is the warranty on the plane you're considering? Some aircraft may end up breaking apart, and if you want to return it, or repair it, how hard is that? If it's out of warranty, how easy is it to buy parts to fix it if you know what's wrong with it? This one must be something you definitely should consider, as some planes have great warranty plans, and others just don't offer anything of value.
The Best Plane For Your Budget
One of the most important things when looking for an RC plane is to find one that fits your budget. You don't want to buy one that breaks the bank, but you don't want to find one that is cheap and ends up disappointing your kid as it falls apart. You can probably find discounts online on higher-end planes. Consider buying one used or refurbished from a reputable seller. It's essential to make sure they have a good rating, and they will refund or replace if something is wrong with it. You don't want to end up with a plane that doesn't work.
Drones Are Cool, Too
If your kid loves an RC plane, consider a drone when the kid grows older. A drone requires a license to fly, but it can be a gateway for fun and learning. Many jobs are looking for drone flyers, and if your kid learns how to operate one at a young age, they may have a fruitful career ahead of them. Just make sure the drone you buy is good as well.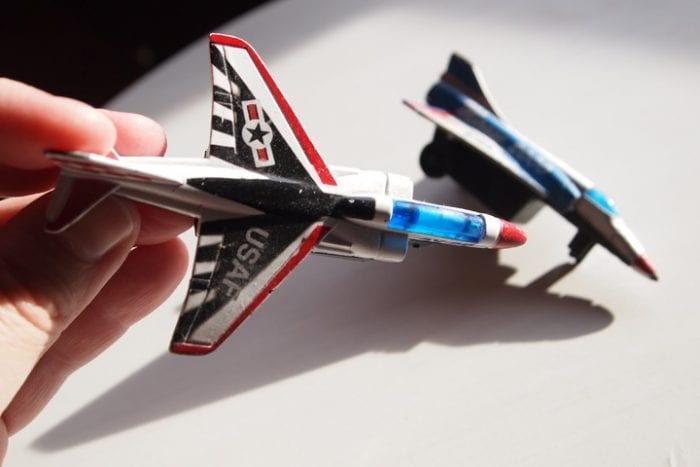 Conclusion
RC vehicles have gone a long way, and it's interesting to see what the market offers these days. If your kid is curious about what an RC plane can do for them, try one out. It will be helpful to evaluate thoroughly what your kid wants when buying a remote control plane. Find one that looks interesting, read some reviews, see if you can try to find one that works best for you, then go with it.  Your kid will love flying it, and you'll enjoy watching them.
Remote Control Plane FAQs
Last Updated on January 30, 2023 by Rejie Salazar
DISCLAIMER
(IMPORTANT)
: This information (including all text, images, audio, or other formats on FamilyHype.com) is not intended to be a substitute for informed professional advice, diagnosis, endorsement or treatment. You should not take any action or avoid taking action without consulting a qualified professional. Always seek the advice of your physician or other qualified health provider with any questions about medical conditions. Do not disregard professional medical advice or delay seeking advice or treatment because of something you have read here a FamilyHype.com.