The grass is always greener on the other side when it comes to what age you wish to be. Many adults wish they were kids again. And as such, many kids want to be adults. There are plenty of toys that help your child fulfill that fantasy. These are toys for pretending. Chances are, you've had them as a kid, and they may be a fun experience for your child as well. What are they? In this post, we will tell you everything you need to know about them. You will also learn about the best pretend toys for your kids.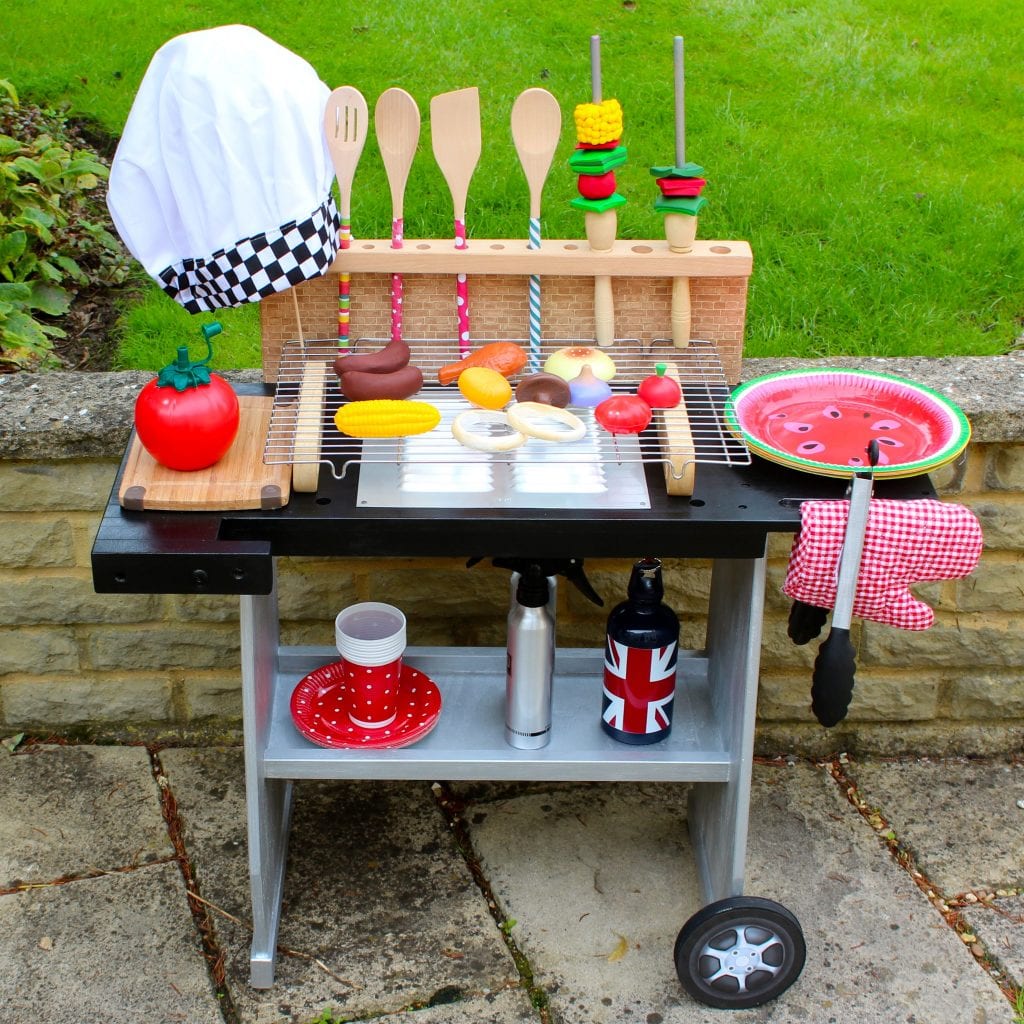 What Is A Pretend Toy?
A pretend toy is a toy for a young child that simulates an activity that is commonly associated with being something that an adult or an older kid. For example, there are pretend toys for cooking. Young children should not be near the kitchen, as it can be dangerous, but with a pretend toy, they can pretend to cook and be in a safe position to do so.
We've all had pretend toys, but we may not realize why they are so good for you. Here are a few reasons why a pretend toy is suitable for your kid.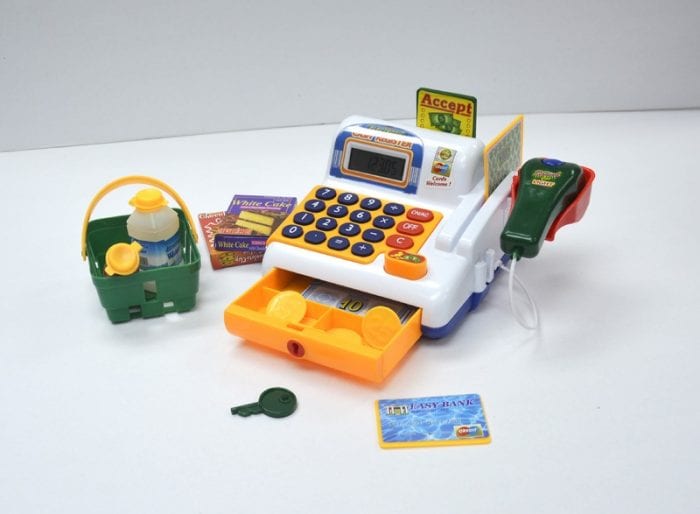 Helps Prepare For The Real Thing
A pretend kitchen set can help your kid prepare for when they are old enough to help out or cook on their own. For example, a pretend kitchen can help them cut "food" with play knives, put the food in the oven, and then try to take it out when it's time to eat. All in a way that won't burn, cut, or injure them.
Pretend play is more than just a kitchen. You can find pretend cars that your kid can drive around in and feel like they're 16. You can find pretend dress-up sets that help your kid figure out fashion and whatnot. Baby dolls are good pretend toys because they offer companionship and can help your child if they need to take care of a baby sibling.
Pretend toys just work for these reasons alone.
They Help Your Child Be More Imaginative
Perhaps the best reason that pretend toys are fantastic is that they encourage imagination. Kids are very imaginative, and they can be people who can take an activity that is boring for adults and make it an adventure they will never forget. For example, they may take cooking and pretend to be cooking for all their imaginative friends who want food. These toys can help stimulate their imagination quite well, which is always good for creativity.
Pretend Toys For Your Kids Can Be Beautiful
You may think a pretend kitchen set doesn't look that good, but those are the cheap plastic models. You can find pretend kitchen sets that are crafted from beautiful wood or look like something from the 1950s. They can be nostalgic, and you may find yourself envying your kid's pretend kitchen and wish the tiny oven or fridge worked.
Types Of Pretend Toys For Your Kids
With that said, let's look at some pretend toys you may find.
We've talked about this a lot already. A pretend kitchen usually has a fridge, oven, microwave, and cabinets. Many of the cabinets open for extra space. The stove and the refrigerator may light up and make realistic noises. It may or may not come with plastic food and utensils. Pretend kitchens are always fun for a child, and you'll love watching your little cook make something that you'll wish you could eat. However, that will have to wait until they are older. Check for several pretend kitchen options here: https://www.melissaanddoug.com/our-toys/pretend-play/shop-all-pretend-play/.
There are pretend toys that simulate the laundry process. You may have pretend washers and dryers that make sounds and act like the real thing. To add to the experience, you can give your child some used clothes and let them wash and fold them. When they grow up, cleaning their clothes can be a breeze than ever before, which is always a good thing. Try out a laundry set and see what it can do for your kid.
There are plenty of pretend toys that simulate an occupation. For example, you can get toys that make your kid act like they're a doctor, a firefighter, and so on. These toys can encourage imagination and role-playing, and maybe they will give your child an interest in seeking those occupations. For example, they may want to turn to a career in medicine because when they were a kid, your kids fed their doll medicine when they were "sick," and the doll felt much better afterward.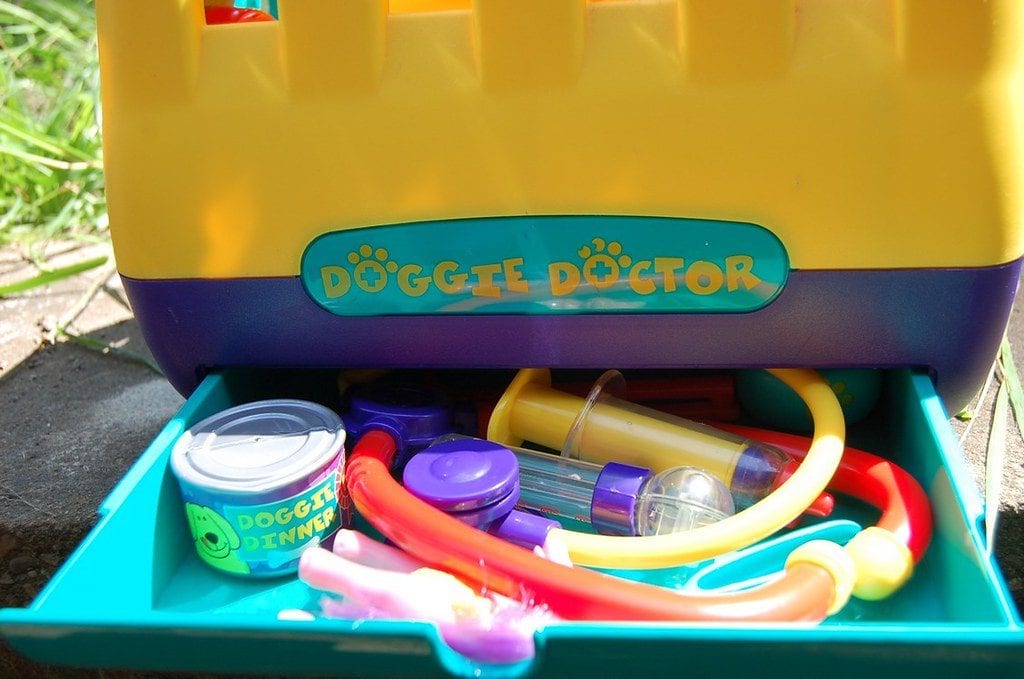 You can find pretend toys that encourage dress-up. This one can teach your child about fashion and allow them to learn about what clothes combinations work, what don't, and what may surprisingly work for your child. Everyone loves style, especially a child.
A baby doll is a classic pretend toy. Many baby dolls make real noises, make accidents in their diapers, and you can even "feed" them. This toy can help your child if there is a new sibling on the way, or if they want a little companion. Perhaps, the best of all the pretend toys for your kids, especially little girls. Fun fact: there are brands that can produce a baby doll that look like your child. That's interesting, isn't it?
You can find pretend pets that can make noises and can move around like real pets. A pretend dog or cat is a good idea if your toddler is clamoring for a pet, but you know they aren't responsible yet. A toy dog can help prepare them for taking care of a real pet one day. Some of the best toy cat for children are realistic, furry, and durable, which gives kids the true-to-life experience of taking care of a pet. This one is among the best pretend toys for your kids.
Plus, some pets are programmable. You can teach an older child about STEM and perhaps get them interested in coding and whatnot, which is always a plus if your kid wants to learn.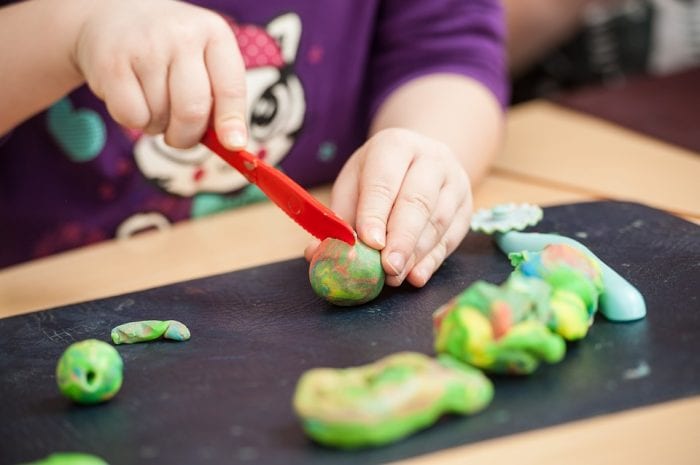 What Are You Waiting For?
If you still aren't convinced, try buying your kid a pretend toy. They can help your child grow their imagination and help them prepare for the future. Every kid wants to be an adult, so why not show them a little bit of that experience if you're going to watch them grow.
FAQs
One of the best play methods a child can do is the "pretend" play. By doing so, he practices his social and emotional skills. Playing different characters is like walking in someone else's shoes, which then applies empathy.
Play pretend for a child starts in a very "normal" way. As early as 18 to 24 months, they start mimicking their parents like answering the phone, wearing work clothes and shoes, unlocking doors using keys, and more. It is their play pretend.
Kids are likely to play pretend because it is part of growing up, and as they do so, they are practicing various social roles. It will enhance a child's understanding of different social activities and relationships. Playing with dolls and action figures is play pretend, as well.
Last Updated on April 28, 2023 by Lisette Lao
DISCLAIMER
(IMPORTANT)
: This information (including all text, images, audio, or other formats on FamilyHype.com) is not intended to be a substitute for informed professional advice, diagnosis, endorsement or treatment. You should not take any action or avoid taking action without consulting a qualified professional. Always seek the advice of your physician or other qualified health provider with any questions about medical conditions. Do not disregard professional medical advice or delay seeking advice or treatment because of something you have read here a FamilyHype.com.