When picking a toy for your child, there are many familiar brands you can choose from. However, one brand you may not be familiar with, and you should, is HABA toys. This German manufacturer has been delivering quality toys for over 80 years, and it's easy to see why. So in this post, we're going to show you the history and features of HABA toys, and hopefully, you can be motivated to give them a try.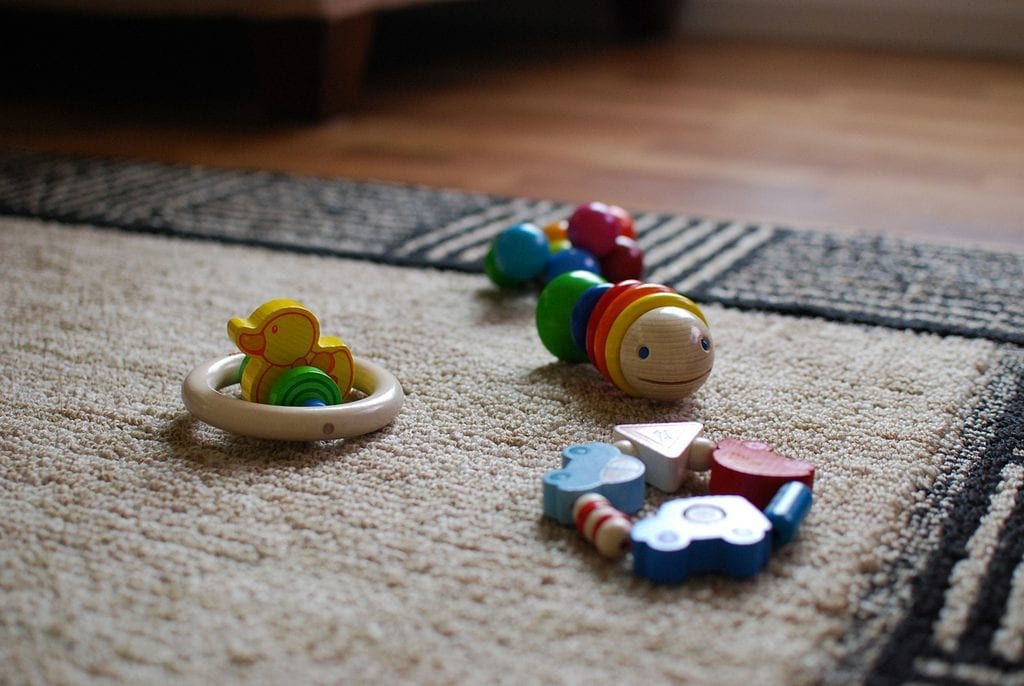 When you first see the name HABA, you may think it stands for something. But what could it stand for? How About Boys' Adventure? That makes no sense. Helping All Boys Ascend? That's off. No, HABA doesn't stand for anything. This is the name it's called in the US and other places, as its German name is hard to pronounce. The company is technically called Habermaaß, or Habermaaass. Let's just called them Haber for short.
The company was founded in 1938 by Eugen Haber. And Anton Engel. The idea was to create a company for wooden goods. They wanted to create wooden toys, and for a while, they stayed in Germany. However, in 1980, they had a big break when they acquired an American company known as Skaneateles Handicrafters. This allowed them to produce their goods on a grander scale. Since then, they've grown as a company and have been operated by the same family. They employ over 1,400 in Germany alone. As for the US division, you can find it in Skaneateles, NY.
The company sees a world where children play and grow with their toys without feeling like they're being forced to learn. They understand that while technology evolves, a child's imagination will forever love toys and being able to play with objects, they can touch and sense. Here are some other features.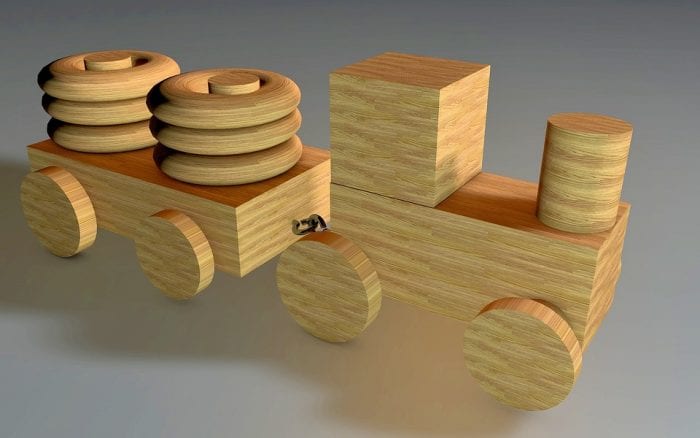 While it's not everything they manufacture, one big part of their branding is wooden toys. Wooden toys, for some, are a product of the past. Plastic toys, meanwhile, reign supreme. However, HABA believes that wooden toys still play an essential part in the world of toys. To them, wooden toys can last longer and feel good on a child's hands.
So what are their toys made of?
The wood toys for babies are made straight in Germany and use beech, maple, and other woods that are PEFC certified. PEFC stands for Programme (or Program) for the Endorsement of Forest Certification. If something is PEFC Certified, this means that it's made from wood that's reforested. In other words, trees are grown by human hands.
They produce other wooden toys in China, and they don't skimp out on the goods they use. They're still high-quality and non-toxic. The non-toxic part applies to their paint, meaning you don't have to worry about your baby eating the toys and then getting sick.
When it comes to their packaging, they try to make everything with less foam unneeded fillers to be more economical.
When picking toys for your child, it can be debatable as to what you should get them in the gender department. Should you get a boy a product meant for boys, or can they experiment with girls' products? The same applies to girls.
That's why many of the toys HABA has to offer are gender-neutral. They are toys that boys can put themselves in, and girls can play as well. In the end, HABA realizes that the imagination of the child is much more important than what gender the product is intended for, and you'll soon realize that to be accurate as you see your child playing with toys.
Building blocks are essential, well, building blocks of child development. For a while, HABA was known for its wooden blocks, and they are still known for that, albeit a little less. HABA's blocks are high-quality and able to stack up to the competition. A child will have lots of fun making towers, knocking them down, and then repeating the process for a while. You will have a good time watching the child build everything up and then knock them down.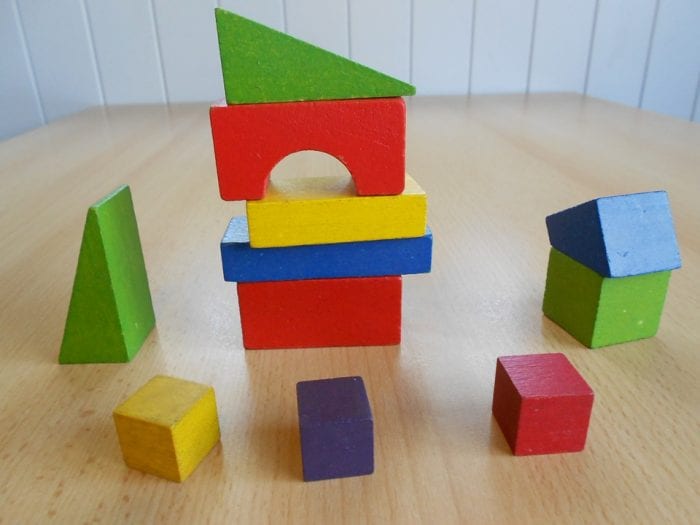 Another popular toy by HABA is their vehicles. The cars are made from wood, yet glide across the floor like it's nothing. The toy car has always been a staple of childhood fun. A child loves to pretend they're older and can drive around in their vehicle. Plus, the entire house is their road map. Make your child have fun with cars today.
Another feature of HABA is their games. Let's look at their most popular game, for example. The game Orchard is a wooden jigsaw-esque game where players must pick fruit and avoid a hungry raven. It's a unique board game that even the adults will love, and we guarantee you'll play it with your kids.
They have other games as well. Many of them use wooden pieces. It's interesting to see how many fun board games you can find made out of wood. Others use paper or cardboard, and of course, plastic. This one is all wood.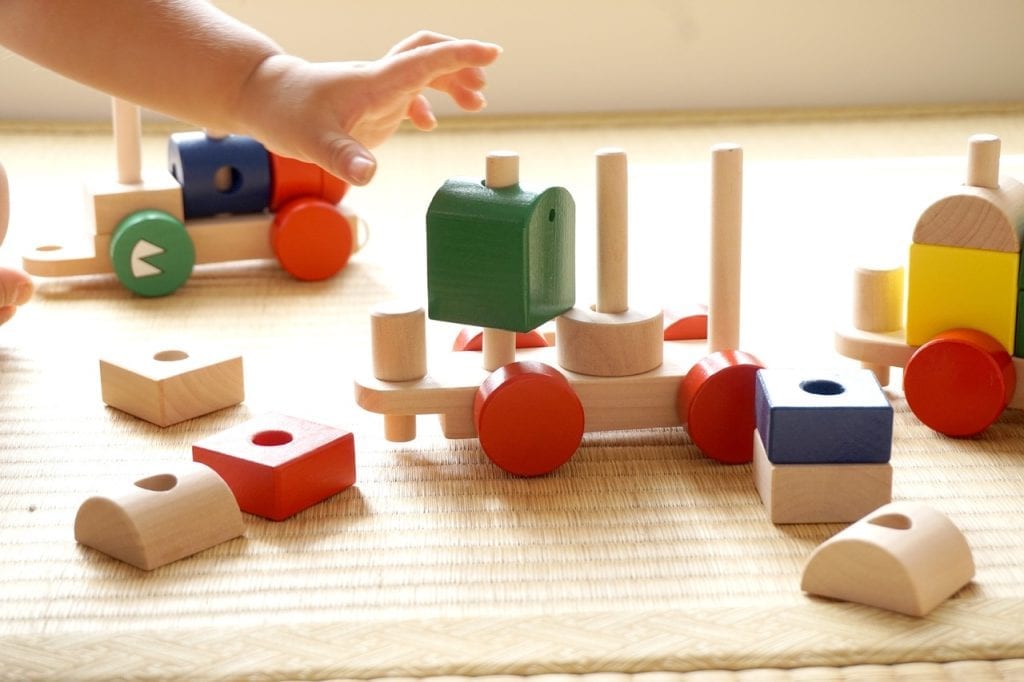 HABA makes a lot more, including dolls made from fabric and even little wooden furniture for children's rooms. The HABA line does a lot more than what you may imagine. They've gone beyond wooden blocks and cars. They are a lifestyle for your child, and we guarantee you'll enjoy them.
Overall, HABA is a unique company, and we see their place in the world of toys. Perhaps even more so in the 21st century. In an age where everything is on a screen, it's sometimes okay to introduce your child to a simpler time. Tablets become outdated and break. Video games become replaceable. However, an excellent wooden toy lasts a long time. If you want a toy for your children to play with, look into HABA toys. We guarantee that you'll love them, and so will your child.
HABA Toys FAQs
Where are Haba toys made?
Haba toys are made in Germany but are produced in China. Haba toys are wooden toys made from reforested timbers.
Are Haba toys safe?
Haba toys are made with non-toxic and water-based paints, so it's safe for children when placed in mouths accidentally. These toys are made in China but under direct supervision from their personnel in Germany.
What toys are made in Germany?
Some of the Haba toys that are made in Germany are Bruder, HABA, Steiff, Grimms, and Hape. You can search for these toys online on where you can exactly buy these toys.
Are plastic toys toxic?
According to research, most plastics are made with toxic chemicals, so it's better to keep away from them. But there are also safe plastics, but they cost more compared to ordinary ones.
Why are plastic toys dangerous?
Most plastic toys are dangerous because it mostly contains hazardous chemicals like BPA, PVC, cadmium, chlorine, and arsenic. But manufacturers nowadays have tried to lessen the use of these chemicals for safety.
HABA Toys Other Resources
Last Updated on April 6, 2021 by Marie Miguel
DISCLAIMER
(IMPORTANT)
: This information (including all text, images, audio, or other formats on FamilyHype.com) is not intended to be a substitute for informed professional advice, diagnosis, endorsement or treatment. You should not take any action or avoid taking action without consulting a qualified professional. Always seek the advice of your physician or other qualified health provider with any questions about medical conditions. Do not disregard professional medical advice or delay seeking advice or treatment because of something you have read here a FamilyHype.com.