Best baby dolls are timeless toys for any age. Toddlers love having an imaginary friend, and a doll is an ideal toy for socializing and practicing their skills. There are dolls for any age, from toddlers to older children. And baby dolls make great gift ideas.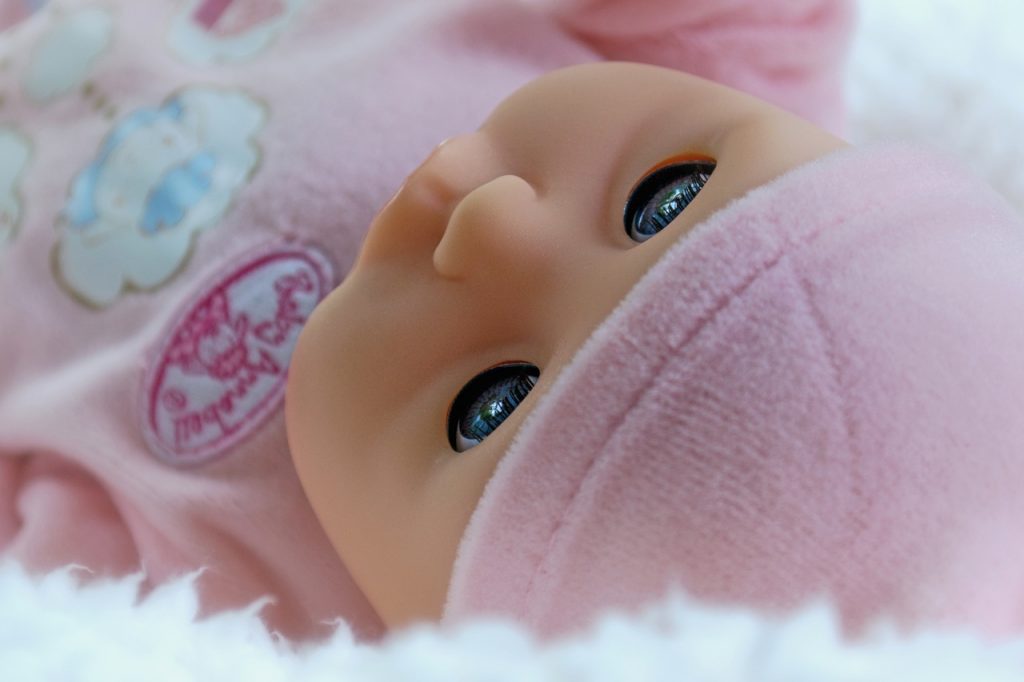 While there are baby dolls for all ages, the needs of one year old baby girl or boy are going to differ greatly from a child who is 4 or 5. You want to choose the ideal toys for kids that are matched appropriately for their ages. Today, we'll be looking at the top dolls made for children who are 12 months old or so.
Why Does A 1-Year-Old Need In A Baby Doll?
At one, your child is learning how to walk, talk, and do basic activities, but isn't quite developed for some of the more advanced dolls out there. Here are some features to look out for.
A doll that isn't a choking hazard. Some dolls may come with small accessories, which can be dangerous for kids under three years of age.
A baby doll that is fun to talk to. Some dolls can talk, and your child can feel like they're socializing with another child.
A cuddly doll is good at this age. You want a doll your kids can cuddle up with.
The doll shouldn't be very heavy. Your child should be able to pick the doll up and hold it without issue.
Now, let's look at the best options for 1-year-old girls and boys.
Manhattan Toy Baby Stella
This doll is made from cloth, which is the perfect material for a doll meant for 1-year-olds. It doesn't look too realistic, but it's very useful. This has removable clothes, letting your kid test their motor skills, in addition to having a diaper and a pacifier too. The pacifier is magnetic, making it easy for your child to put in. Taking clothes on and off of a doll and putting a pacifier in the doll's mouth can really help your little one develop their fine motor skills.
It's surface washable as well, which is always important for any baby doll. Being able to clean them up is a plus since dirtiness is something that many dolls have problems with. Just use some gentle soap, and it's good as new. However, it's not machine washable, so beware.
Baby Stella is a flexible doll, too, meaning that is can handle a little bit of roughhousing from big brother should that occur in your household.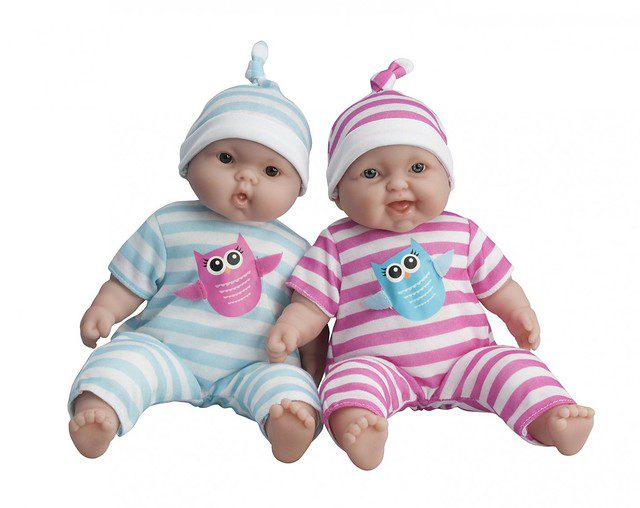 11 inch Soft Body In Gift Box
It is a baby doll that is quite detailed and is made from vinyl in some parts like the head. It perfectly fits the hands of a 1-year-old, and it goes wherever they go. It has a onesie and a hat too, making it good for dress up. What also makes this doll unique is that it comes in many different races to choose from. You can pick Caucasian, African-American, Asian, and Hispanic to represent whatever race your child is.
Adora PlayTime Baby Boy Doll
It is another cuddly doll that your child is going to love. And thanks to its bean bag located in the bottom area, the adorable doll sits with you. There's nothing cuter than looking at your infant sitting across from their baby doll and babbling at it.
You can change up the doll as well, and it even comes with a bottle. Your 1-year-old can practice feeding it. This is one of those things that will help with your child's fine motor skills. It's also a great choice for developing imaginative play, which allows the brain to develop more.
Also, the eyes move. Some dolls don't have movable eyes, but this one does, adding a bit of realism that both you and the child will love.
Side note: this doll has a scent. It smells like baby powder. While this is a cool feature, parents of babies with sensitivity to odor may want to look elsewhere. This isn't one of the top dolls for children who are sensitive to smell.
Fisher-Price Brilliant Basics Baby Doll
Fisher-Price is always a good name when it comes to toys for little ones. This doll is a soft and cuddly toy that your child can hold onto. It has a rattle inside, making it fun for your kid to shake. It's a good doll for your child to try out. The only downside is that it can't sit up straight, but that's okay for this age.
Best of all, you can wash it in your machine! That's such a convenient feature for tired parents. This top baby doll is good for gift ideas for people looking for a fun toy for a one year old. It doesn't cost much either, so that's another bonus.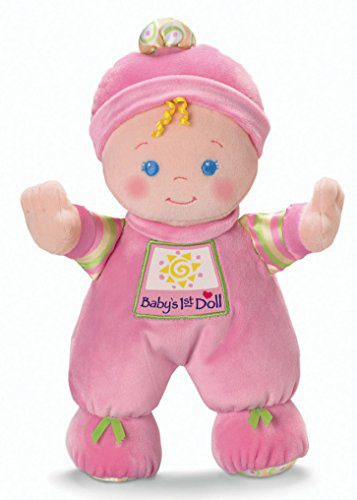 Gund My First Dolly Brunette
This doll is a cute little thing with a nice, pink dress and a hat that flops around. The eyes are embroidered, making it good for a 1-year-old. You can wash it in a machine as well. Overall, it's a nice little doll that is well-made. However, it does cost a pretty penny, so some parents may be turned off by that. If you aren't and want a high-quality doll, give this one a try. It's a really cute little plush snuggle buddy.
HABA Snug-up Luis 9″ First Boy Baby Doll
This cute doll is about nine inches and has clothes that are sewn in. It has the ability for you to set it up, and it looks so happy that it will bring a smile to anyone who sees it. It fits perfectly in your baby's hand, too.
Baby Starters Plush Doll
The Baby Starters are perfect for a one year old. They're made of very soft plush material that's perfect for long cuddles. These can inspire imaginative play. They come in a number of different looks. Dolls like these are some of the ideal gifts you can give small children because they can take it everywhere with them and hug it all the time. They're soft enough to sleep with, too, so they can take their doll to bed with them every night. This is different from other dolls, such as Corolle Mon Premier which is made of a little bit harder materials.
American Girl Bitty
The American Girl Girl Bitty makes really great gift ideas for older babies. Most of us have heard of American Girl. This company produces lines of dolls that are meant to look like the children that own them. You can choose a doll that looks like your son or daughter. That can be done for older children or for babies. One other thing you might already know about American Girl is that they are expensive. The Anme are no exception. They will run you around $60.
American Girl does make very high quality products, though. And, you'll have tons of other great gift ideas once the child in your life has an American Girl Bitty. That's because American Girl also makes a ton of different accessories and other things you can get to go along with the dolls. You'll never run out of gift ideas once your little one has an American Girl doll. Keep in mind, though, that the American Girl Bitty toys are recommended for children's 18 months and up. If you have older kids, like a big brother or sister for your child, they can have an American Girl doll, too, so all of the kids can play with them together.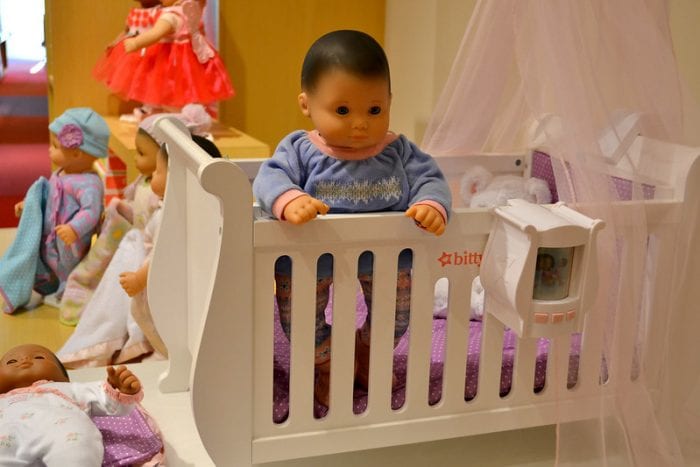 JC Toys La Baby Dolls
JC Toys makes a doll called La Baby. It's a realistic looking doll that's meant to encourage imaginative play. You can find these in different skin tones and looks. It's one of the top educational dolls for young children because of how real it looks. You can give it a pacifier and it's sized much like a real newborn. Other gift ideas to go with this baby doll include a stroller to help your child with learning to walk and their gross motor skills.
This one of the best baby dolls of its reasonable price.
JC Toys Berenguer Boutique
Another realistic looking doll from JC Toys is the Berenguer Boutique doll. It's super cute in a pajama onesie outfit. It also comes with a plush toy for the doll. The doll doesn't weigh a lot so a one year old shouldn't have any trouble carrying it. You'll have to wash the baby doll by hand.
The point of dolls like these is to help teach children about caring and nurturing for another, as well as to inspire imaginative play. The doll makes a great gift but also makes way for other great gift ideas. Strollers ideal for small children and other kinds of doll furniture are good for future gifts or to go along with the doll.
Kidoozie Snug And Hug
It is quite a useful doll. It has a bottle, changeable diapers, and a lifelike look to it. You can make it fall asleep and change it into PJs once it's beddy-bye time. When your child is fast asleep, this doll will be its perfect companion, guaranteed.
It's high quality, but one problem you may face is that the jumper is a bit hard to remove. You may try to fiddle around it and see what the ideal way to remove it. Chances are, it can take a bit, but once you figure it out, nothing can stop you.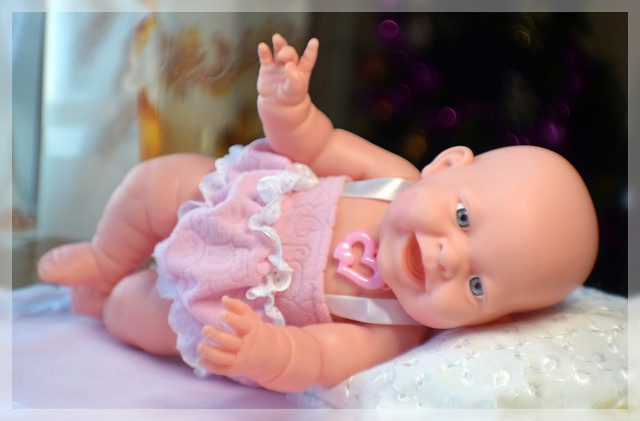 Frequently Asked Questions
Best Baby Doll For A 1 YO Baby
Little girls would love to have dolls as their mate, and the one beside them as they sleep. A Soft Baby Doll would be the top option since it is made of cloth and has no hard materials. Baby Stella is a good one for this. Or try the Melissa Doug Mine to Love doll.
The Most Popular Baby Doll
The most popular baby dolls for 2020 include LA Baby, Melissa Doug Mine to Love Jenna, and Lots to Cuddle Babies. The makers of these dolls are JC Toys, Melissa and Doug, and JC Toys, respectively. All are reputable toy makers.
What Age Group Is The Baby Alive Doll For?
Baby Alive dolls are cute toys from Hasbro. These dolls will be appreciated by little girls 18 months old and above.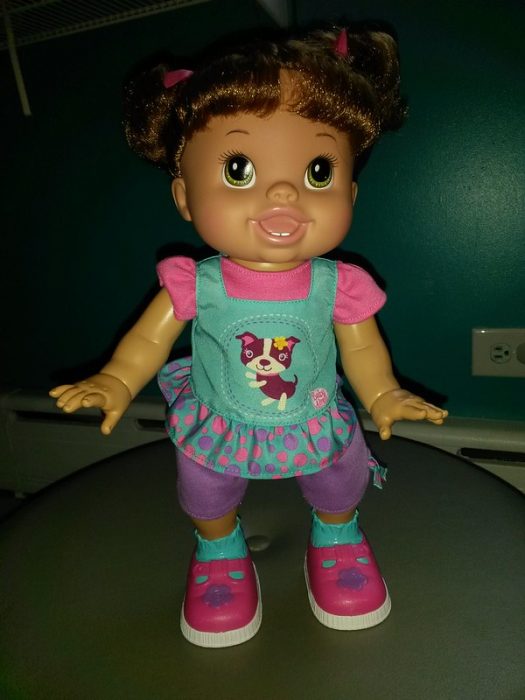 What Are Baby Alive Dolls For?
Baby Alive is a doll brand created by Hasbro, a pioneer in toys. The doll can eat, can drink, and will also pee and poop. Some Baby Alive dolls can move their mouths as well. It's been around since 1973 and reintroduced by Hasbro in 2006.
Baby Dolls Best For 1 YO Baby
Other Resources
Last Updated on May 11, 2022 by Marie Miguel
DISCLAIMER
(IMPORTANT)
: This information (including all text, images, audio, or other formats on FamilyHype.com) is not intended to be a substitute for informed professional advice, diagnosis, endorsement or treatment. You should not take any action or avoid taking action without consulting a qualified professional. Always seek the advice of your physician or other qualified health provider with any questions about medical conditions. Do not disregard professional medical advice or delay seeking advice or treatment because of something you have read here a FamilyHype.com.