Do you have to change your baby's diaper a lot during the night? Are you tired of not sleeping because the diapers that you're using don't work? Well, you're in luck, for here, we'll talk about the best nighttime diapers for kids, and how the right diaper can help you get better sleep, and allow you to rest completely until morning.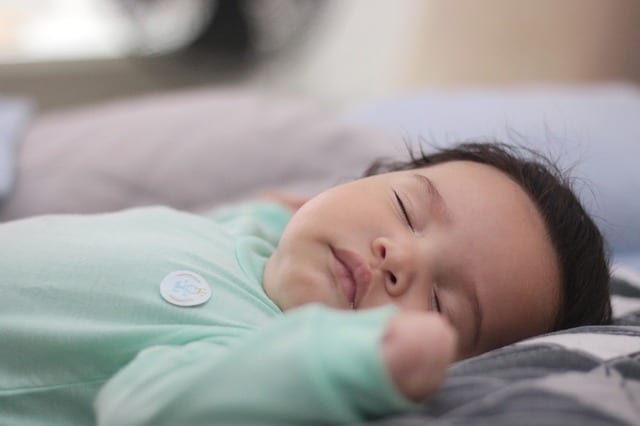 Babies hate waking up, and in fact, they love to sleep.  You want to figure out the best way to get them to sleep, not just for your benefit, but for them too since it can affect growth.  There can be options on the market, and you may not realize it, but daytime diapers aren't good for the night. You need that extra absorption that nighttime diapers provide to children, It can be a lifesaver, and you don't have to worry about hearing a baby screaming in the middle of the night. 
Daytime diapers don't hold the excreta as well as daytime diapers, and it's not comfortable for anyone, so the right diaper can undoubtedly change your life for the better. 
Factors You Should Look For When Choosing These Diapers
There are three things to look for the best nighttime diapers for kids, and they are absorbency, fit, and adverse reactions. Absorbency should be like a sponge, and they should have multiple layers.  You should look for diapers that fit the baby well. You want one that's flexible around the legs and waist and is suitable for the child to wear. Finally, you want to prevent adverse reactions from the materials used. So if you notice a reaction, switch it immediately.
Now let's talk about the best overnight diapers.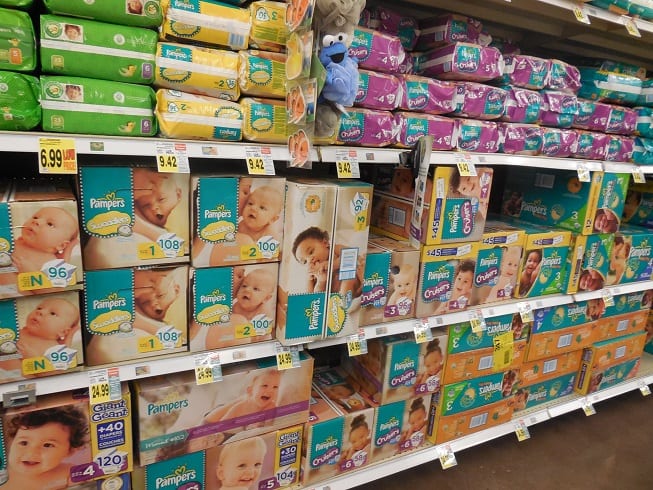 Huggies Diapers For Overnights
It is a great one cause it keeps the baby dry for up to 12 hours for regular wetters. Heavy letters it would be a little bit less, but it is a good one. 
They fit securely but not too tight around the legs and waist.  They also have a design that locks leaks so that keeps the child won't feel the wetness and less risk of a diaper rash. The tabs also stay put too. 
The one downside is they are incredibly expensive, and they do have a chemical odor to them.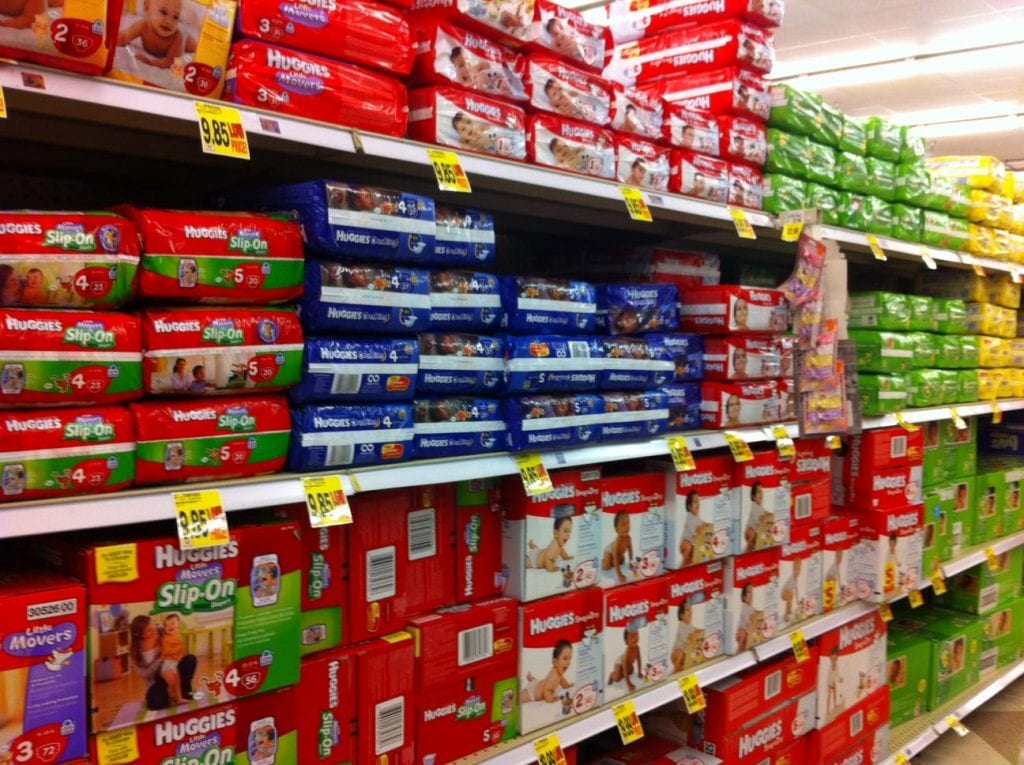 Pampers Dry BabyDiapers 
It is a great one for daily use because it comes with an indicator on the outside of this. The indicator will change a color when the diaper is wet, and you may also have 12-hour wetness protection too, and an UltraAbsorb layer to help with this.  This one has three layers too, and they hold a lot more wetness due to the gelling material. The gel, when dried, looks like pebbles. They are soft and flexible.  
However, if the diaper becomes overfill, the absorbent gel does leak, and it leads to a mess. The sizing is also a bit small too.  The diapers are pretty cheap for an overnight diaper too. 
Spoosie Booster Pads 
These look a bit like something else, but they do have the ability to soak up the extra liquid in the area. You simply put one in the diaper, and the absorbency works. They are free of latex, fragrance, and chlorine, and they re less likely to aggravate delicate skin. The top of this quilted product is soft, and you'll be able to give the child a comfortable sleep. You never have to worry about the fit, since they are universal in size, and you just adjust the position of these in the diaper. 
The one downside is that they do tend to shift around more, and some parents have complained about the crystals leaking out and creating a mess. 
Natural Bamboo Diapers 
These are environmentally friendly diapers that allow you to give your child fantastic absorbency and to prevent overnight accidents. These diapers are made from the pulp of bamboo that uses forestry that's sustainable.  If you're worried about finding a natural diaper, then this is the one you should consider. This is also great for children with sensitive skin since they've been tested. They also are incredibly breathable.  However, there are some cons, in that they run small in size, so you'll want to size up, and you'll occasionally run into diapers with defective tabs, so remember that. 
Luvs LeakGuard Ultra
Finally, we have this one, which is the most affordable on the market. They have special gatherings at the leg and a barrier for these leaks that prevents any excess from coming out. The core of this leak barrier does soak up liquid quickly to help make your kid dry and happy. They're affordable, and they feel incredibly soft. The stretch tabs can also be fastened once again, so if you don't get the right fit the first time, you can peel it back and try again. They even offer a money-back guarantee if you're not happy with this, and you can act on it within 45 days.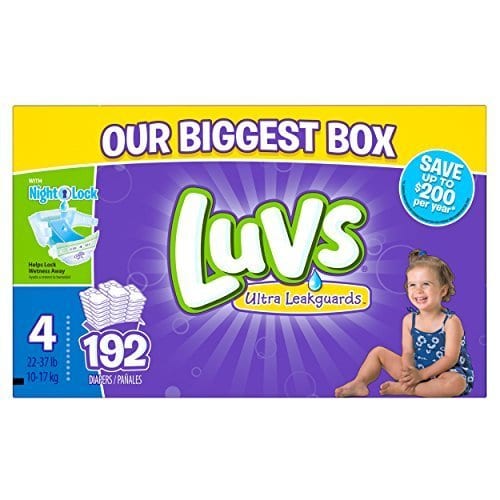 The one downside is that they use the gel material, which can sometimes linger onto the skin of the baby, or make a mess, and there isn't a wetness indicator on these, but usually, they hold the liquid well, and for most parents, there is a chance that you'll be able to provide the best results for their children and get them the best sleep possible.
When it comes to best nighttime diapers, finding one that can hold the mess well, and prevent it from leaking out can be hard, but trying these maybe your best option, since they offer a lot of protection, and are perfect for those children that tend to wet the bed. 
If you're tired of changing diapers late at night or dealing with a child crying at the top of their lungs, then this is for you, and you should consider these types of diapers.
FAQs On The Best Nightime Diapers
Best Nightime Diapers Other Resources
https://momlovesbest.com/diapering/diapers/overnight-diapers
https://www.babylist.com/hello-baby/best-overnight-diapers
https://www.whattoexpect.com/baby-products/diapering-potty/best-overnight-diapers/
Last Updated on April 21, 2021 by Marie Miguel
DISCLAIMER
(IMPORTANT)
: This information (including all text, images, audio, or other formats on FamilyHype.com) is not intended to be a substitute for informed professional advice, diagnosis, endorsement or treatment. You should not take any action or avoid taking action without consulting a qualified professional. Always seek the advice of your physician or other qualified health provider with any questions about medical conditions. Do not disregard professional medical advice or delay seeking advice or treatment because of something you have read here a FamilyHype.com.