Remote control climbers are amazing because they can scale and climb easily. If your child wants a remote controlled car, then this is definitely something to consider. It takes the remote control cars to the next level because they can be manipulated to climb various structures. But which ones climb the best? What are the top RC rock climbers available in the market? Well, you're about to find out.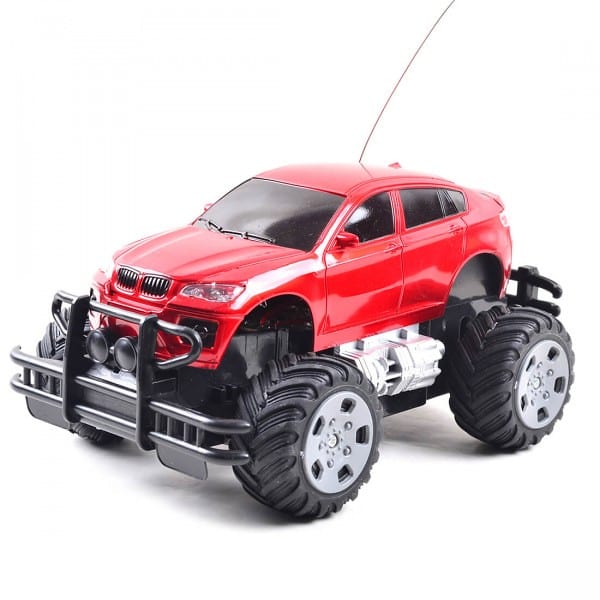 Top RC Rock Climbers
Redcat Racing Everest
If you're looking for high-quality RC rock climbers, then this is best for you. It is pretty stylish and looks good whenever you want to crawl with it, and it definitely is one of the best racetrack toy options on the market. This is also one of the RC rock climbers with amazing features, including navigating tricky terrain even with wet grass. In fact, regardless of the terrain, it works to conform to every single angle, which makes it worth the money. This RC even has waterproof electronics, which allow for it to not be restricted due to weather. It will also help make it safe even in conditions that aren't very favorable outside. If you have a small sense of adventure and independence, then you'll love this RC rock climber. It also comes with an easily replaceable battery cartridge, and it also has a brushed motor, allowing for more adventures than ever before.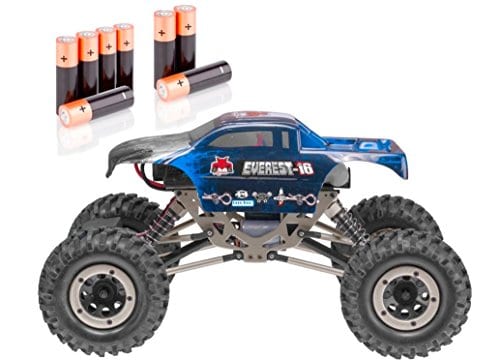 Traxxas 67044 Telluride Extreme Terrain
This is the leader in the RC vehicles category, and this is a 1/10 scale crawler that works amazingly. This is definitely one of the top RC rock climbers around. The high-speed driving of this RC rock climber is 30 MPH, which is pretty fast. And this can be a racing car and a capable RC rock crawler. So if your kid wants to race with this, this is good for both. This RC also has a 2.4 GHz radio system.
This impressive RC rock climber is equipped with a 12-turn motor and independent suspension, enhancing its flexibility and enabling it to conquer challenging and rough terrains with ease. Thanks to its sturdy design and nylon frame that provides damage protection, this rock climber may be driven through snow, mud, and rain without any problems. Replacement parts are easily accessible in case of damage. With a training mode feature, it is perfect for beginners in the hobby. Additionally, the rock climber offers approximately 20 minutes of continuous playtime on a single charge, making it advisable to have multiple battery packs on hand.
Further features of this RC rock climber include a steering servo for precise control, multi link suspension for improved performance, rear wheel steering, and four-wheel crab steering for enhanced maneuverability. Don't forget to ensure you have a reliable vehicle battery for uninterrupted playtime.
SZJJX Crawler
If you want something that offers some best road crawling and interaction, then this is the perfect RC rock climber for you. Its radio can support up to three different cars, making it the perfect rock crawler if you're thinking about potentially trying to run multiple of these.
This RC rock climber has a very reliable brake and shockproof chassis that allows for the crawler's components to stay intact once the racing begins, and it definitely is super fun. It has some good traction but also some steering control, adjustment, and braking, so if you want to try out challenging rocky and rough terrain, you can do this and really have fun with it. However, there are two major downsides to this RC. First, the electronics aren't totally waterproof. Second, it doesn't have the best battery life out there. However, if you can modify the battery, then you should check it out and see for yourself whether or not it is good for you.
Double 4 Wheel RC Rock Crawler
This is probably the best RC rock climber for children, and it's made for offroading. It's got a 4 wheel drive system, with some rear differentials, and the torque and motors work on every single type of terrain. It comes with a suspension system that's independent and prevents damage. The suspension does this by controlling the vibration. It comes with 30 minutes of playtime, and its battery charger charges in about 3 hours to be full. This RC rock climber has a radio system that is ergonomic and also incredibly responsible, which makes handling better. The Double 4 Wheel RC Rock Crawler is undoubtedly one of the best remote control cars for kids who have a passion for adventure and off-road excitement. With its durable design and powerful performance, youngsters will be captivated by this fantastic toy that can conquer any rocky and uneven terrain. It's perfect for kids, making it one of the best RC for children on the market.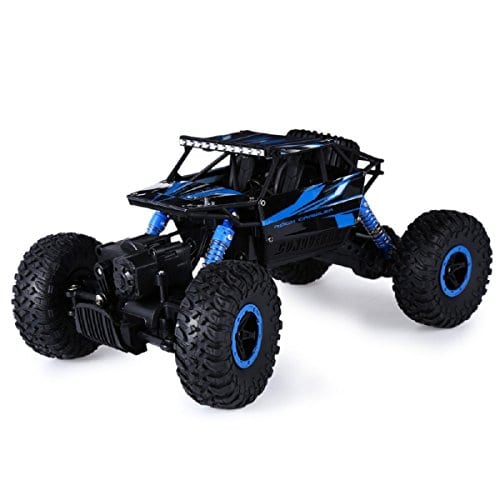 Exceed RC Max Stone 4 WD
Finally, we have this RC crawler, and it packs a lot of power. This RC rock climber has a 3-gear mounted transmission and an ESC that has a reverse function, giving you the ultimate in control. It has a receiver that's high-precision and has two channels. The channels are easy to navigate too.
This RC also has a lot of shocks, absorbing the impact, and they're coated with nitride. The chassis of this is very light, and it glides easily over branches and rocks, among other RC vehicles. The electronics of this RC rock climber are waterproof, too, so you can climb over items, whatever the weather.
The highlight of this powerhouse is its two motors. These are high-torque motors, creating insane climbing power. The motors' weight is positioned low for a low center of gravity.
The one downside to this RC vehicle is that the parts are a little on the lower end, making it a little top-heavy, so you may want to be careful in this case. But remember, you can get upgrades and replacement parts easily for this, and you can take it to a hobby shop for more fun.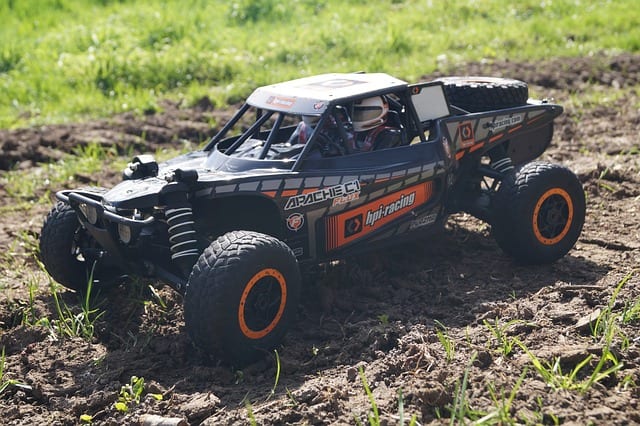 Conclusion
If you're looking to learn some great hand-eye coordination and improve your ability to navigate terrain, then try some of the top RC rock climbers mentioned here. You'll never go wrong. There is a lot on the market, and many of them are waterproof. They allow for speedy navigation and precision handling, which can improve your own personal hand-eye coordination and make it even more fun.
These can be expensive, but if you're serious about the hobby, these are wonderful for you to start with, and you can always improve on them as well.
RC Rock Climbers FAQs
Other Resources
https://momlovesbest.com/rc-rock-crawlers
https://hobbyhelp.com/rc-cars/best-rc-rock-crawler/
Last Updated on May 12, 2023 by Bernadine Racoma
DISCLAIMER
(IMPORTANT)
: This information (including all text, images, audio, or other formats on FamilyHype.com) is not intended to be a substitute for informed professional advice, diagnosis, endorsement or treatment. You should not take any action or avoid taking action without consulting a qualified professional. Always seek the advice of your physician or other qualified health provider with any questions about medical conditions. Do not disregard professional medical advice or delay seeking advice or treatment because of something you have read here a FamilyHype.com.