As a mom, you probably have everything in your purse save for the kitchen counter. To middle school students, their backpacks are the same. This is why you need to understand what it means to them when buying the best backpack for middle school students. Middle school students have to get used to toting around more and different things than what they needed in elementary school. Thus middle school backpacks have different features you'll want to look for. So, what are the best bags for middle school students? Here are some ideas on how to answer this question.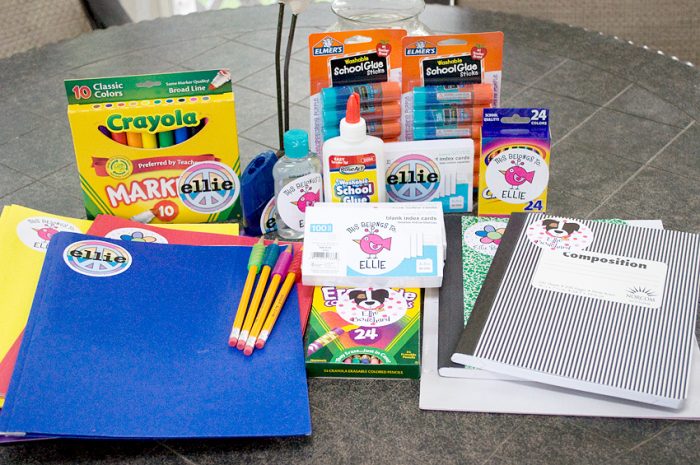 What Do Middle School Students Have In Their Backpacks?
Middle school students have a lot of things in their backpacks. They have pencils, pens, erasers, coloring materials, at least 12 colors of permanent markers, highlighters in several different colors, and dry-erase markers that look like staples nowadays. These are just writing materials. They have paper items, too, such as folders, copy paper, colored paper, wide-ruled loose-leaf paper, and index cards. They also have other art materials, such as scissors and glue. Some students may carry a change of clothes, lunch, and tablets or phones. Imagine how heavy their bags could be. Now, put some books in, and you have a regular workout implement.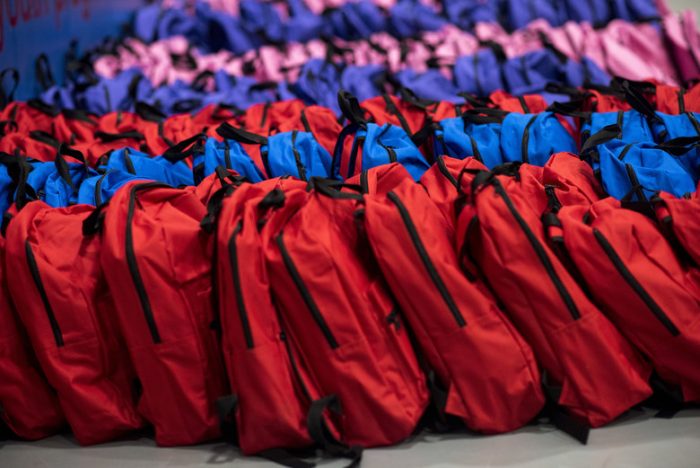 With everything these students have to carry with them, it's best to find middle school backpacks that have both a large main compartment and a laptop compartment. The main compartment may need to be large enough to carry a lunch bag in. You'll also want a place for a water bottle and side pockets for other items they'll want to keep handy. You should look into finding a middle school backpack that has some different internal organization slots and pockets for keeping school supplies neat and tidy. Middle school backpacks should be much more like high school backpacks or the best backpacks for college student use than like elementary school backpacks.
Now that you know what you will find in the backpack of a middle school student and what features you need to look for, this should give you an idea of how sturdy their backpack should be. There are a lot of sturdy bags that are not too expensive. Just step into a Walmart or a Target store, and you can get a good backpack for $20 that can last you a year or maybe two. You need to check the material carefully to make sure that you have what you need.
What Should The Backpack Of A Middle School Student Be Made Of?
Depending on which part of the country you live in, you may also want to consider the material of the backpack you will get for your middle schooler. If you live in a region where it rains, or you experience a lot of snow, you should go for one that's made from a waterproof material.
Commonly, waterproof backpacks are made of nylon, PVC, vinyl, or a combination of two materials. Some backpack brands that use such water resistant materials are:
Overboard Pro-Sport
Timbuk2 Spire
Dry Case Basin
Ortlieb Velocity
Sea to Summit Rapid Drypack
Lowpro Dryzone 200
Mission Workshop VX Sanction Rucksack
Patagonia Stormfront.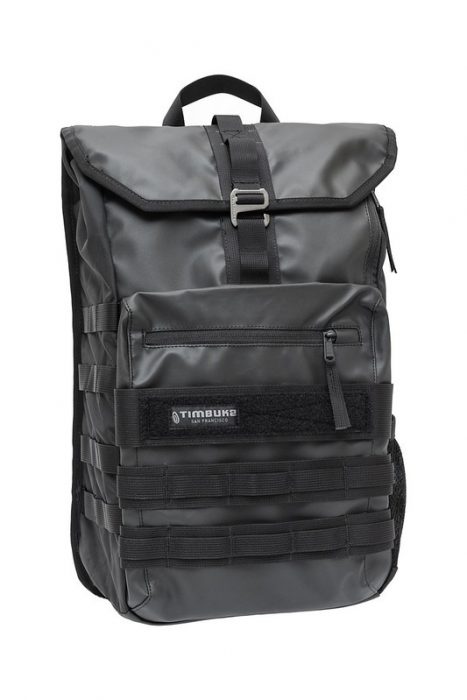 What Are the Best Features to Look for in Middle School Backpacks?
You certainly want to look into something that has space for water bottles on the outside of the bag. Also, finding middle school backpacks with padded laptop compartments is a good idea. The main compartment needs to be pretty spacious to accommodate all of the books, notebooks, folders, lunch bags, and extras your child will want to have with them throughout the day. The shoulder straps should be padded straps that will feel the most comfortable on their shoulders when they're lugging all of their school supplies around. For some kids, the best backpack may be one that's wheeled. Some middle school students have to carry as much stuff as a high school or college student does. In those cases, it's best if they don't lug their middle school backpacks around on their backs.
If you're going to go with a laptop backpack, you should definitely look for one that has security features included. You can get laptop backpacks that have locks to help keep your student's items safe. Also look for school backpacks that have padded laptop pockets to prevent their devices from getting damaged.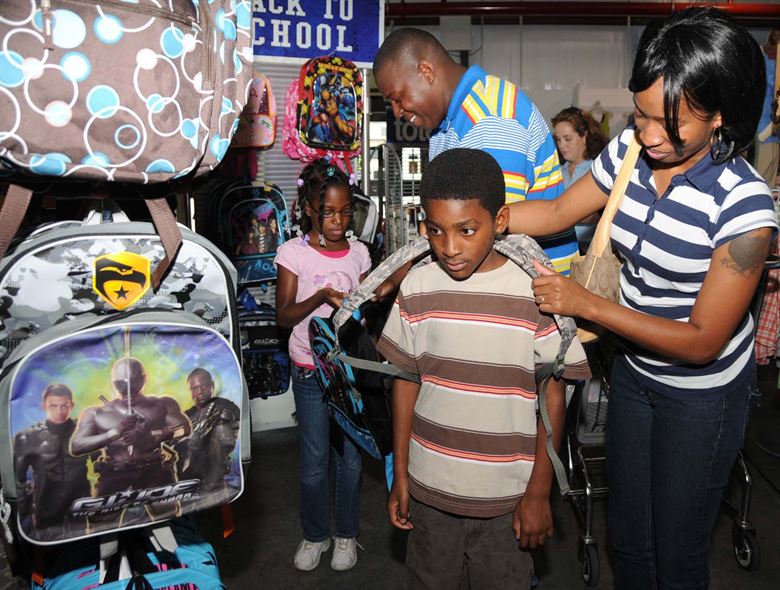 How "Cool" Should A Middle School Student's Backpack Be?
Being a student comes with the pressures and pleasures of being "included" or "accepted" as a cool kid. Since a backpack is ideally the only accessory they have, it plays a considerable part in achieving this status. Many students this age will want to choose their own middle school backpacks so they can get one that expresses their style. You'll also want to see if they want something more neutral or different backpacks for boys and girls.
The color of the backpack is essential. It cannot be too bright or too dull or too corny. In middle school, some may be deemed as uncool or not age-appropriate when they use a bag with Disney characters all over unless it is Mickey Mouse. After all, everyone admits that Mickey Mouse is just way too cool.
Size and design also matter. You may come across backpacks in the shape of an emoji, a dragon, etc. Currently, Pokemon may be an acceptable design, as well as Transformers. Again, you may want to choose age-appropriate designs. Otherwise, your middle school child may not use the bag or beg you to get something else. Some of these kids may want just a classic backpack, while others will likely want something very specific. You may have some students who want only laptop backpacks. Whatever it is they want, allowing your child to pick their own new backpack may be the easiest route to take.
Brands Can Be Your Safest Bet
Middle school students are already aware of what brands are considered as cool. Here are some go-to backpack brands and bags, according to Best Reviews:
Abshoo Cute Lightweight Middle School Backpacks for Girls
High Sierra Loop Backpack
Vbiger
HotStyle Fashion Printed Trendy Max Galaxy Pattern Backpack
Goldwheat School Backpacks
Leaper Thickened Canvas School Backpack
Rick-H School Backpack
Final Thoughts
Your biggest takeaway from this article should be that not all school backpacks are the same. High school backpacks are much different than those for elementary school kids. School backpacks for middle school students may not have the same features as school backpacks for college kids. The school supplies that are needed at each of these different phases of education are unique to that age group's studies. A middle school backpack should be chosen based on the needs of a middle school student. 
FAQs On Best Backpacks For Middle School Students
What is the best backpack for heavy books?
Mygreen Canvas Cross Body Messenger Bag is one of the best backpacks for middle school students with heavy books. Another good one is the JanSport Superbreak Backpack. It's very lightweight, itself, has a water bottle pocket and a laptop sleeve. JanSport is one of the most well known backpack brands and comes with a lifetime warranty that covers pockets and other parts of the bag, as well.  You can also more JanSport backpack latest styles here: https://www.jansport.com/shop/en/jansport-us/middle-school-backpacks.
What are the best quality backpacks?
Some of the best quality backpacks include:
Venture Pal Daypack
Osprey Packs Atmos AG 65
JanSport Unisex Right Pack
Kelty Women's Redwing
The North Face Unisex Vault TNF
Carhartt Legacy Classic Work
Herschel Supply Co. Backpacks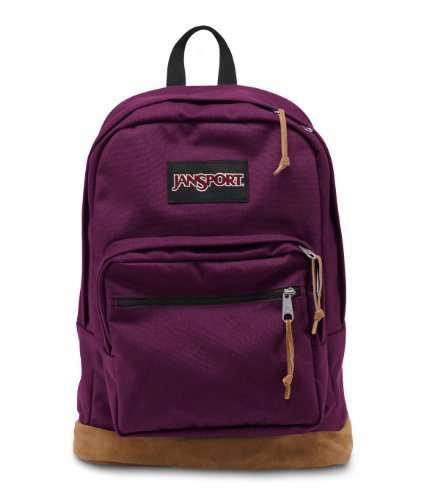 What kind of backpack is best for your back?
The best backpacks for your back, neck, and shoulders are the following:
Osprey Packs Farpoint 55
Incase Icon Pack
Eagle Creek Deviate Travel Pack
The North Face Unisex Big Shot
Ivar Urban 32
JanSport Agave Backpack
Do JanSport backpacks last long?
Usually, JanSport backpacks last for 1–3 years, depending on several factors, such as how you use the bag, how you take care of your backpack, and much more. You get the coverage of a lifetime warranty with these backpack brands, though, so that's a huge plus.
How big is a regular school backpack?
The regular school backpack should be two and four inches below the shoulders and waist, respectively. Middle school backpacks may need to be larger than a regular bag, though. Keep that in mind when you're looking for a middle school backpack for your student.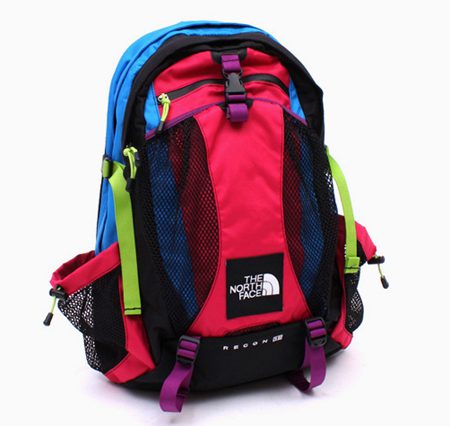 How do I choose a school backpack?
Choose the proper size of the backpack. The width should be approximately proportionate to the person's width as well. Focus on checking the posture and the fit. Middle school backpacks should have a large main compartment, a pocket to carry a water bottle, plenty of slots for school supplies to be organized, and should be fitted with comfortable shoulder straps or have wheels.
Keep in mind that choosing school backpacks for middle school students is much different than choosing one for elementary age kids. The best backpack isn't going to be the shiniest one with their favorite character on it anymore. They also may not want a matching lunch bag like they used to. Kids' tastes tend to change as they get older. It's also good to remember that backpacks for boys and girls may be very different for this age group.
What are the best backpacks for boys?
A couple of school backpacks you can check out for boys in middle school are the JanSport Big Campus Backpack that comes in a ton of different colors and the Gear-Up Neon Pixel Backpack from Pottery Barn Teen. These both have room for water bottles, organizing all of their school supplies, and are from reputable, high quality backpack brands.
What are the best laptop backpacks?
There are some laptop backpacks that are quite pricey. The AmazonBasics Everyday Backpack for Laptops is not, however. You can also go with the JanSport SuperBreak Plus. These laptop backpacks only run about $40 on Amazon. They're great for high school, college, and middle school backpacks. 
One thing you'll want to look out for with laptop backpacks, though, is that the main compartment can be pretty small in some of them. They often won't have a designated spot for a water bottle, too. 
What's the most popular backpack?
Here are some of the most popular backpacks:
Black Ember Citadel Minimal
The Brown Buffalo Conceal
Alchemy Equipment X Carryology
Triple Aught Design Axiom 18
Arc'teryx LEAF Courier Bag 15
Aer Day Pack
Arc'teryx Veilance Nomin Pack 2.0
JanSport Superbreak Backpack
What are the popular backpack brands?
The best backpack brands for middle school students on campus are JanSport, Fjallrave, Herschel, Ogio, Nike, Dakine, Vera Bradley, The North Face, and LeSport Sac. There are plenty of different backpack brands to choose from in all sorts of different price ranges.
Do middle schoolers need laptop backpacks?
This may depend on the specific school that your middle school student attends. There are certainly some middle school backpacks that will include laptop sleeves in them. If your child's school will have them using electronic devices while they're in class then you should choose middle school backpack brands that can double as laptop backpacks but with plenty of room in the main compartment and other pockets for all of their school supplies. 
Are wheeled backpack brands good for middle schoolers?
Some middle school and high school students will benefit from having wheeled backpacks. When they carry around heavy books and supplies all day, the shoulder straps can really start to pull at their backs and necks. That can be harmful and cause an injury. Many popular backpack brands manufacture both wheeled and non-wheeled backpacks. 
You should check with your student's middle school or high school first before getting one of the wheeled backpack brands. Schools sometimes ban students from using them. They're more common for high school students, but middle schoolers may benefit from them, as well. 
Best Backpacks For Middle School Students Other Resources:
Last Updated on June 13, 2021 by Marie Miguel
DISCLAIMER
(IMPORTANT)
: This information (including all text, images, audio, or other formats on FamilyHype.com) is not intended to be a substitute for informed professional advice, diagnosis, endorsement or treatment. You should not take any action or avoid taking action without consulting a qualified professional. Always seek the advice of your physician or other qualified health provider with any questions about medical conditions. Do not disregard professional medical advice or delay seeking advice or treatment because of something you have read here a FamilyHype.com.