Bumblebee is known for being in the Transformers series, and he is known for turning from a car to an action robot to fight enemies.  Kids of various ages will enjoy it, and some of them even idolize Bumblebee as one of their favorites. So, it's no wonder kids want a Bumblebee toy that they'll love for imaginative play or to create their favorite scenes that happened in the movies. Plus, with the new Bumblebee movie coming out, it's no wonder that children want a fun toy that they'll love to use.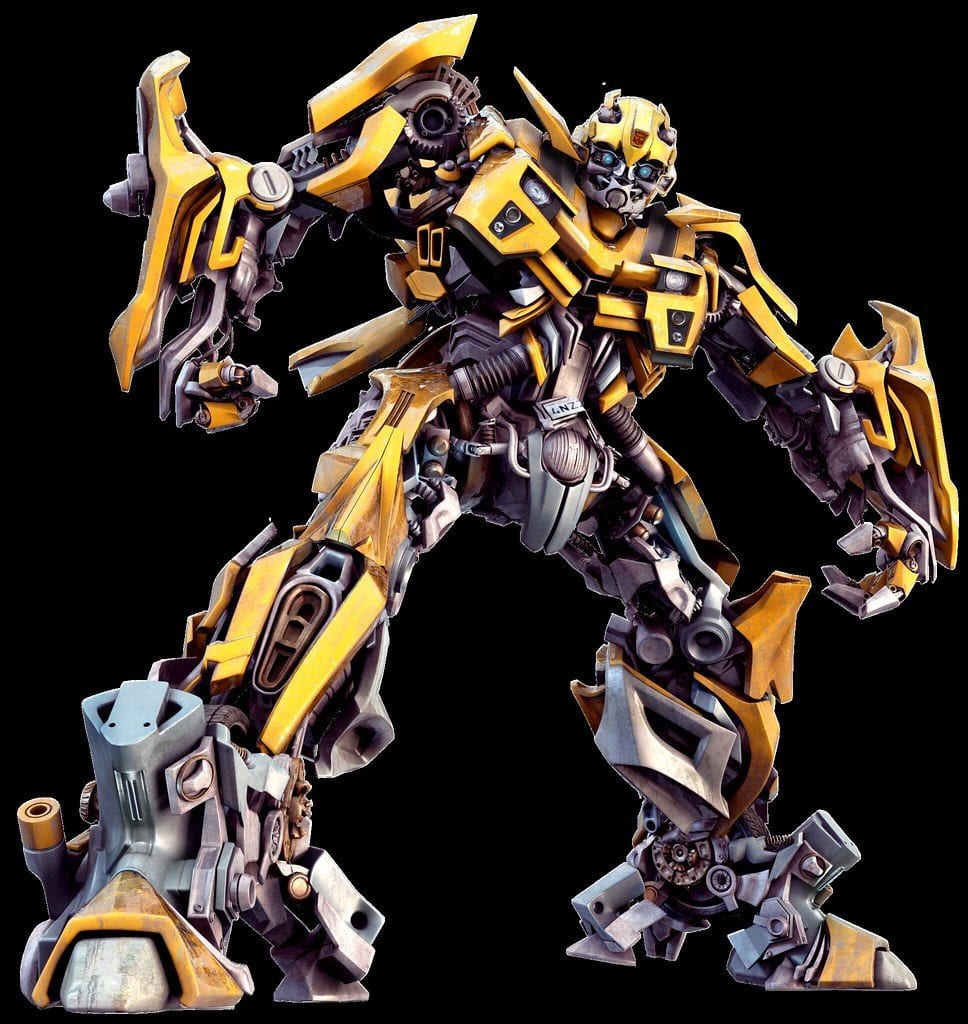 Bumblebee Toy List
Transformers Prime Weaponizer Bumblebee
This is a Bumblebee toy that can utilize four different types of modes, including a weaponized, robot scout, weaponized sports car, and high-speed sports car modes. It is a cool Bumblebee toy because it comes with realistic glowing lights that make it like Bumblebee from the movies, and it also comes with spinning weapons for even more action that this figure has. It's quite amazing, and it's perfect for both kids, young and old.
Hasbro Ultimate Bumblebee figure
This is another one that has the signature Camaro look to it, but it's a super-advanced animatronic toy.  That's right, with just a push of a button, this changes from the car straight to the robot form. It's a cool Bumblebee toy with over 17 different conversational phrases, including battle and transformation sounds, to make the imaginative play as realistic as possible. This is available in leading online stores like Amazon and Walmart.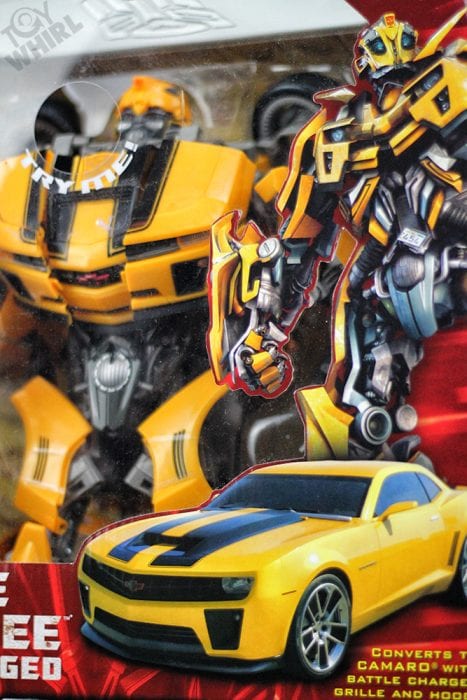 Transformers Ultimate Bumblebee Toy
This is another transforming Bumblebee toy, with more exciting and engaging sounds, including a horn and car alarm sounds that play whenever this Autobot is ready to fight.  It even comes with a fun and impressive revving engine that sounds like fighting off the Decepticons that stand in your way. It's got motion-activated lights, along with sounds too that make activating even more fun and easier than ever before, so it's one of the best Bumblebee toys!
Playskool Transformers Rescue Bots Bumblebee
While this is one that's better for younger children, it's still great for those who like Bumblebee.  It comes with a conversion mode so that when you pull it, it converts straight from the sports car to the robot mode. It's effortless compared to the other types of Bumblebee toys out there, so for those that are around 2-4 years old, they'll love this. Plus, there aren't any small parts, so you won't have to worry about the kid accidentally swallowing this.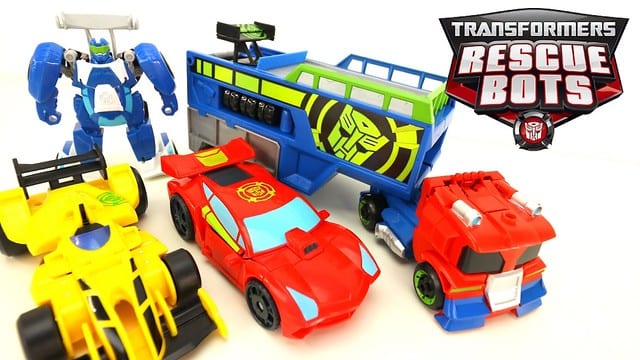 Knight Armor Turbo Changer Bumblebee
Have you ever wanted to turn Bumblebee into the form from the movie Transformers: The Last Knight? Well, now you can, and it changes the Camero to this fighting robot, and the details are so good, and it comes with durable plastic. It's also quite easy for opening and closing too, so you'll be able to get a turbo-charged fighting robot from this, to make it the best that it can be.  
Transformers MPM-03 Bumblebee Figure
This is an exclusive tenth-anniversary figure for the series itself, and if you're familiar with the masterpiece movie Series, this is the figure that it's based off. It still, just like the rest, goes into both car and robot form, and it's about 8 inches tall, so it's a little bit bigger than the other robots that you have.  It also has a battle mask that you can fold up when you're not using it, and it's got some pretty amazing details, including a fun arm cannon that you can see on the side.
Age Of Extinction Bumblebee
This is from the popular Age of Extinction series, but what is cool about this, is that in just one step, it can fully convert, which is excellent for just about any kid.  It goes from car mode, all the way back to robot mode, and it comes with a disc launcher in this model so that when the kid pulls it, it will fire it as well. All of this is made with kid-safe materials as well, so the kid will love to use this Bumblebee toy to fight the crime they want to.
Playskool Heroes Bumblebee Motorcycle
This is another safe Bumblebee toy for kid,s because it is a Playskool model, but it can go straight from robot mode into motorcycle mode.  It is pretty cool, and it's very easily converted with just a single pull. It's pretty simple for children, and for those who aren't very coordinated will love this, because it's a simple toy that's easy to use, and one that allows for them to have hours of imaginative play. They can pair these with other Playskool Transformers toys for even more fun!
Transformers Premium Series Bumblebee
Then, we have this Bumblebee figure that has a cannon that fires at enemies quickly.  The coolest thing about this is that the fierce canon, which is used in this, can also convert into a blade that will help Bumblebee get rid of the bad guys, to help save people. It's perfect for most kids, being only about 6 inches long, and it's the right size for kids that want something small and fun to play with.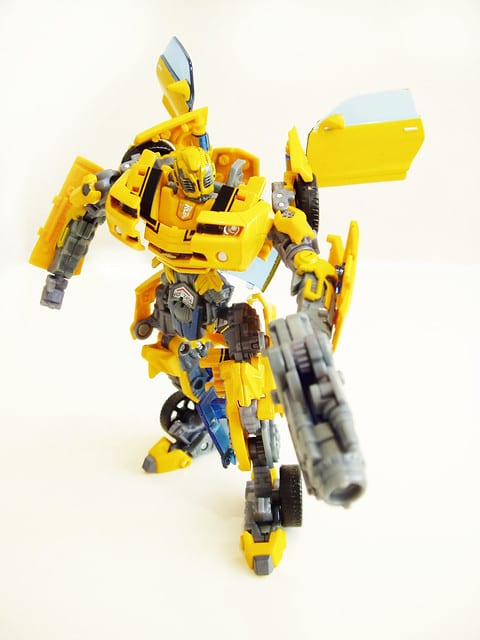 Dark Of the Moon Nitro Bumblebee
If you're familiar with Transformers: Dark of the moon, this is the Bumblebee version from this.  It also has a cool, unique system of weapons that are attached to the car. Most other toys only consider the car or the robot, but this one comes with a bunch of weapons children can use for imaginative play, along with impressive details on the cars themselves for even more fun.
Bumblebee toys are fun for children, and here, you saw just a few of the best ones on the market that children will adore. There is a lot that children can get from these, and hours of imaginative play possible, and they can do that with their favorite transformer and any of these fun toys. There are a lot of cool Bumblebee toys, and it might be impossible to get just one!
FAQs On Bumblebee Toy
Last Updated on January 31, 2023 by Inma Barquero
DISCLAIMER
(IMPORTANT)
: This information (including all text, images, audio, or other formats on FamilyHype.com) is not intended to be a substitute for informed professional advice, diagnosis, endorsement or treatment. You should not take any action or avoid taking action without consulting a qualified professional. Always seek the advice of your physician or other qualified health provider with any questions about medical conditions. Do not disregard professional medical advice or delay seeking advice or treatment because of something you have read here a FamilyHype.com.