Today, two products are up for review:
Baby Brezza Formula Pro

Gerber

BabyNes
These are the two baby products that claim to be smart baby formula dispensers. It's kind of like a Keurig for babies if you will. Why would you need this? Let's take a look at the review on BabyNes vs. Baby Brezza.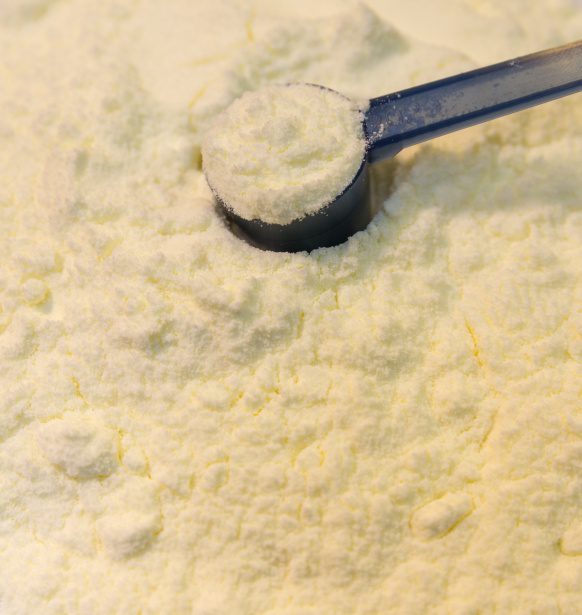 Formula Mixer
Your first question may be why you even need a formula maker. Making a bottle of baby formula is a bit of a hassle, but it's not something you need a machine for, right? These are the few reasons why a formula machine can help with baby care.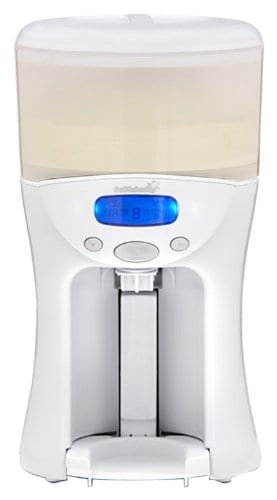 It saves a bit of time. When you're a parent, every minute matters, and preparing those baby bottles by hand can waste quite a bit of time. This is also beneficial when you have to wake up in the middle of the night to feed your baby.

The formula is precisely measured so it gives you the exact measurements every time. While measuring out the baby formula isn't rocket science, there's sometimes room for error, especially with powder formula. There are times when you end up with too much or too little formula powder. Not with a formula machine. 

It mixes it up perfectly, just at the touch of a button. Mixing a powdered drink can sometimes be a nightmare. Sometimes, no matter how much you mix, there always seems to be a stubborn clump that just won't combine, making baby feeding harder. With the baby mixer's mixing technology, you can get the perfect mix every time.

It heats the formula correctly. Other heaters can go too low or too high with the baby's body temperature or room temperature, but this one ensures that it's heated up perfectly. And if you ever need to adjust the temperature, you can because temperature controls are included one these formula systems. Perfect temperature control for the perfect bottle, every time. What's not to love about it?

These types of baby formula nutrition systems were inspired by the evolving world of technology that we currently live in. These nutrition systems are

incinerated to generate energy from waste. Which makes these nutrition systems good for you, your baby, and your environment.
These are some reasons why a baby food maker can help you. But what is the best baby food maker? BabyNes vs. Baby Brezza: which one of the two? Let's take a look at each bottle maker (Babynes vs. Baby Brezza) and decide which bottle maker makes your day.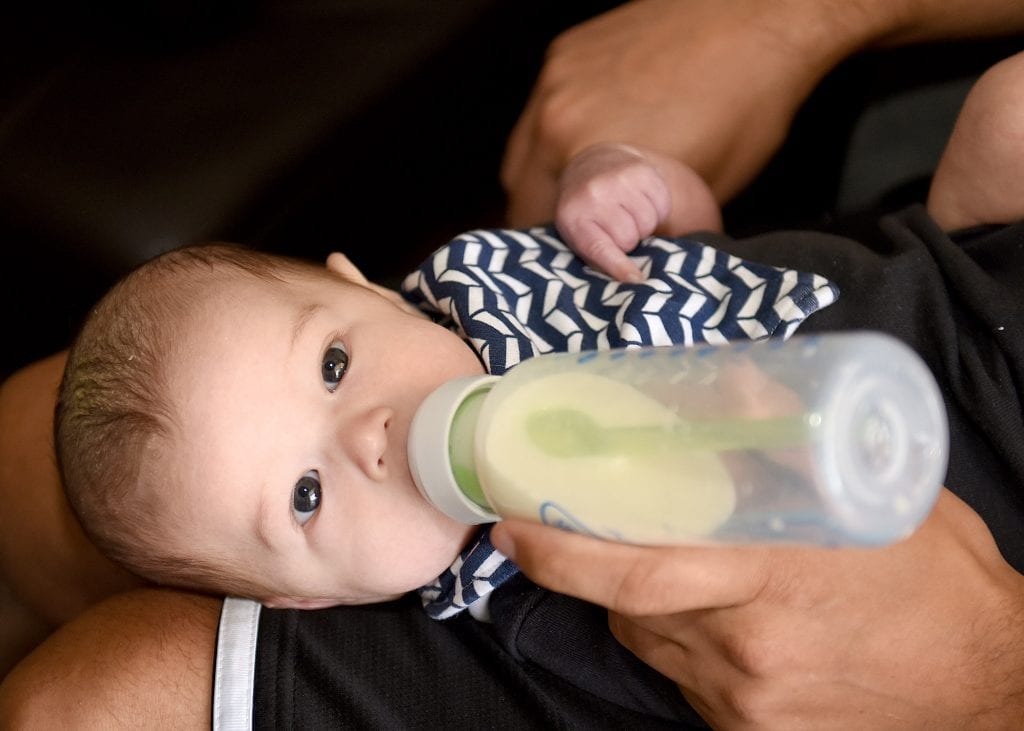 Gerber BabyNes 
Gerber is a big name in baby products and baby gear. It's one of the best formula brands around. Does everyone recognize that iconic Gerber baby, but is the Gerber BabyNes the best baby bottle formula dispenser? Let's take a look at the Gerber BabyNes and see whether or not it is the best baby bottle dispenser, or if it falls short. 
The Capsules That Dispense The Milk
The Gerber BabyNes can only make formula with its compatible Gerber BabyNes formula capsules. The Gerber BabyNes, therefore, is more like a Keurig, except you can only purchase Gerber products. It is considerable criticism of the Gerber BabyNes. Those Gerber capsules can add up, and they only have baby milk products. If you want a non-baby milk product, like something more plant-based, you're out of luck. One good thing about the Gerber capsules is that they have been proven to dispense the milk lump-free.
The Gerber BabyNes comes in capsule, with six types of capsule collections available depending on how old your baby is, including capsules for as little as 1 month to months 7-12 months, and then lastly 25-36 months, depending on the stage your child is in. They also have Soothe, a product that may help with crying. 
Despite its massive flaw of only accepting Gerber products for your baby's bottle, the Gerber BabyNes formula system is overall easy to use. Put the capsule in, set your temperature, and you're golden. It's also WiFi-enabled and can connect to an app on your phone that will allow you to set up auto-replenishment for when you need more capsules and also feeding alerts. The tank itself holds a nifty 27 ounces every time. 
Oh, and another considerable flaw of the Gerber BabyNes? As of this post, it is unavailable. We couldn't find an apparent reason why, and you can still find some from third-party sellers, but good luck with any seller protection. Plus, considering how the Gerber BabyNes only uses their products, you may not be able to find enough. When the formula system was available, BabyNes offered a 90-day money-back guarantee. Although, this is not valid anymore, seeing that it remains unavailable.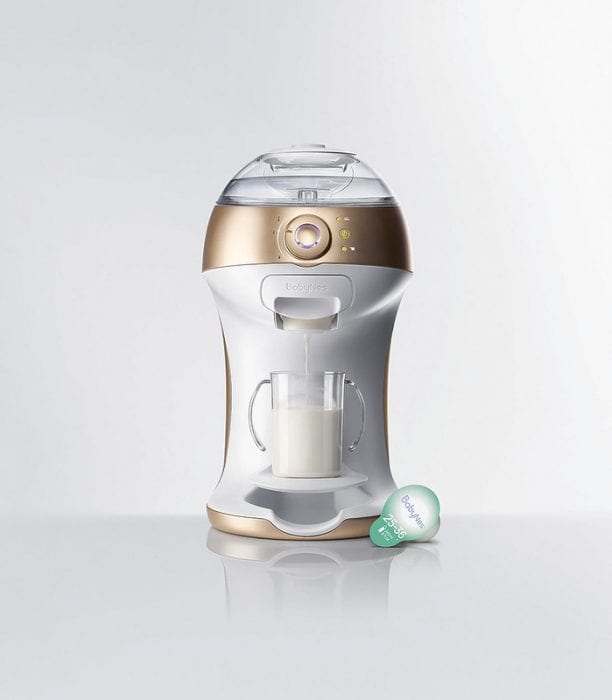 Baby Brezza Formula Pro 
Next up is the Baby Brezza Formula Pro review. The Baby Brezza Formula Pro, or just the Baby Brezza, is an essential piece of baby gear because, unlike the previous product, you can put whatever formula you want in it. Add water and it'll make the product for you. You don't have to worry about capsules or anything. Put organic baby powder in there, plant-based, or anything you want. Baby Brezza wins the BabyNes vs. Baby Brezza in this category.
Great  For Mixing
With the Baby Brezza, you don't have to worry about improper mixing. It's mixed to the best ability, having no air bubbles or other problems that come with improper mixing.
Heats Properly: Not Too Hot Or Too Cold
Another feature of the Baby Brezza is that it heats properly. Right up to the body temperature. You don't have to worry about the temperature being too hot or too cold.
Suits Any Baby Bottle Size 
You can also choose from various baby bottle sizes, from 2 to 10 ounces. Just click your size on the Baby Brezza, and it should have you covered.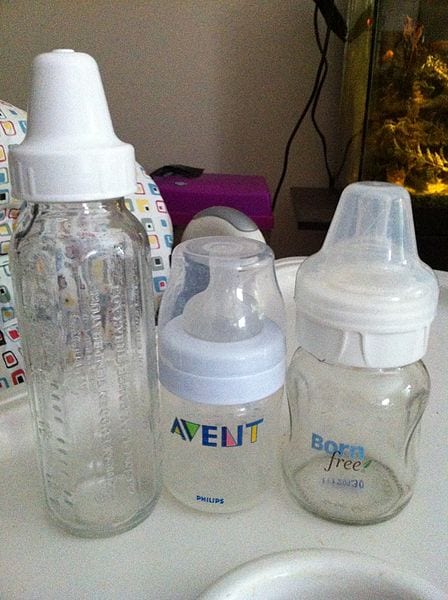 Awesome Storage 
If you want to store lots of formula and water for future use, the Baby Brezza has up to 700g of storage and 50 ounces for your water. You can put a bulk amount inside and make it slowly but surely. It's quite easy, don't you think?
The Formula Pro is only available from third-party sellers, but unlike the BabyNes formula system, you can purchase the New Baby Brezza for an even better experience.
BabyNes Vs Baby Brezza:
Which Is Better?
After reading this post, it will be obvious who the winner is. The Baby Brezza is the final product. Oh, don't get us wrong, the BabyNes formula system is competent enough. It's easy to use, and its WiFi feature for ordering more when you're running out is a good idea. However, it's a product meant for the rich, and it's no longer available on the market.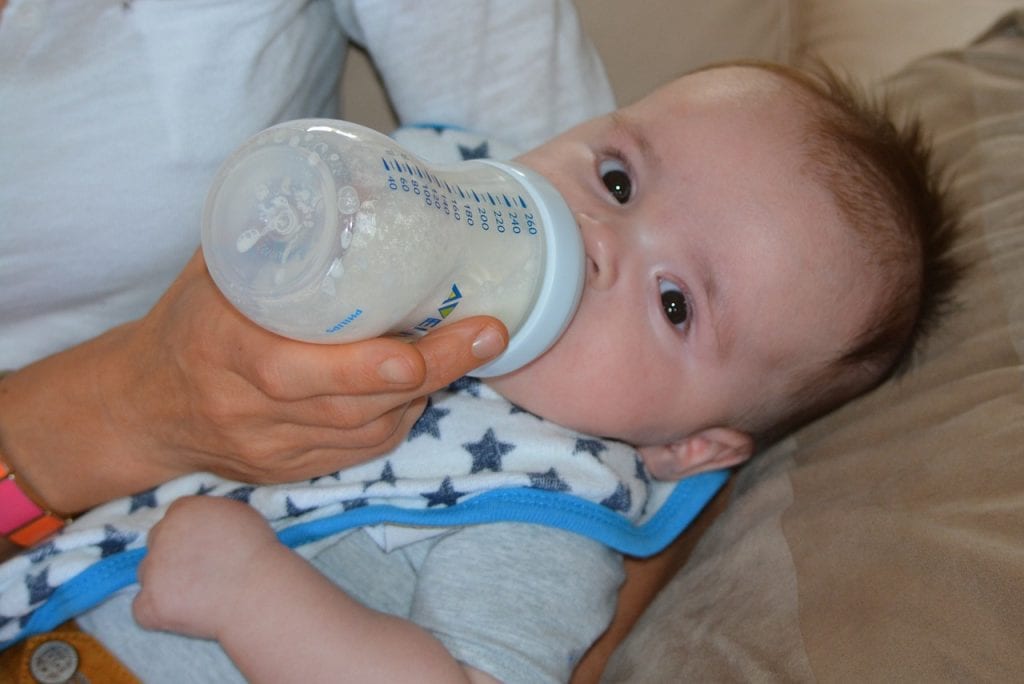 Meanwhile, the Baby Brezza is still available through newer models, and it allows you to use any baby formula you want. Just load it with the baby formula you have, and you should be good to go. This review for BabyNes vs. Baby Brezza should help you decide which among will meet your needs.
We hope you enjoyed this comparison of BabyNes vs. Baby Brezza. Also, check out our other content, where we review and compare products such as the best breast pump and car seats, and review the Beaba Babycook. We that this article helped you pick the best product for your little one. Properly preparing your baby formula can be a hassle, and the Baby Brezza makes it easier. Especially when you add it to your baby registry for one of your friends or family members to purchase the machine for you.
BabyNes Vs Baby Brezza: FAQs
Does Baby Brezza help with gas?
It has a feature that prevents air bubbles from forming in the baby's milk. With Baby Brezza, there is no need to shake the bottle, which reduces the amount of air that enters the container. As a result, it helps babies from having too much gas. If we are to compare two products, BabyNes vs. Baby Brezza, both of these formula dispensers reduce powder bubbles. Both work like an instant coffee machine that gives the perfect mixture
What does a Baby Brezza do?
The Baby Brezza formula system does the milk preparation for the babies and their parents. It is a machine that does the measuring and the mixing of milk by just pushing the button.
Is Baby Brezza safe?
The machine is safe to use as long as it is using the proper settings. It is dishwasher-safe and electric steam sterilizer-safe. Baby Brezza is also BPA-free. For more safety resources on the formula dispenser, the product details from the manufacturing company will be your best bet.
BabyNes vs. Baby Brezza: What is the best formula dispenser?
There are a lot of formula dispensers available in the market. Some of the best ones include Tommee Tippee Closer To Nature, Baby Brezza Advanced Pro, Cholma Instant Bottle Maker, Baby Brezza Pro, and Dr. Brown's Mixing Pitcher. It is best to check the reviews of these products to know which will best fit your needs. But to help you pick the best, better check the reviews between BabyNes vs. Baby Brezza. These two have the most similar features and more positive feedback in the market.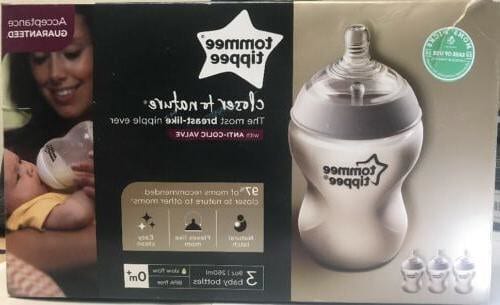 Can you use tap water in Baby Brezza?
It is best to use distilled water with Baby Brezza products. Although some would still use tap water, it has a downside. This leads to the frequent need for cleaning the machine.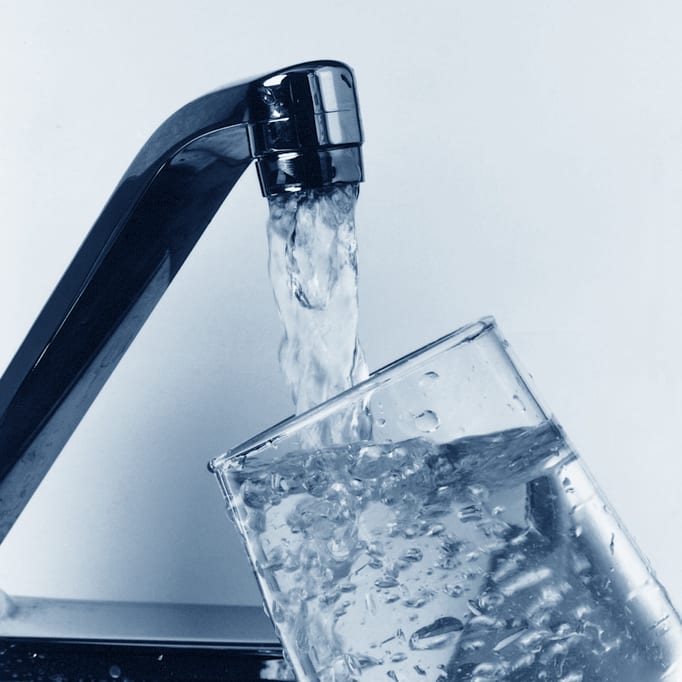 Does Baby Brezza sterilize the formula?
It does not sterilize the formula. The machine only mixes the water and the formula at feeding temperature. And if you are wondering if you can use any formula with Baby Brezza, the answer is yes. Unlike with the BabyNes formula dispenser, you are only allowed to mix Gerber BabyNes single-served formula pods. In this case, the battle between BabyNes vs. Baby Brezza, it is better to pick the Baby Brezza formula system.
Do you have to boil water for Baby Brezza?
Instructions that come with the machine warn against pouring hot water. It is vital to cool boiled water to room temperature before pouring into Baby Brezza.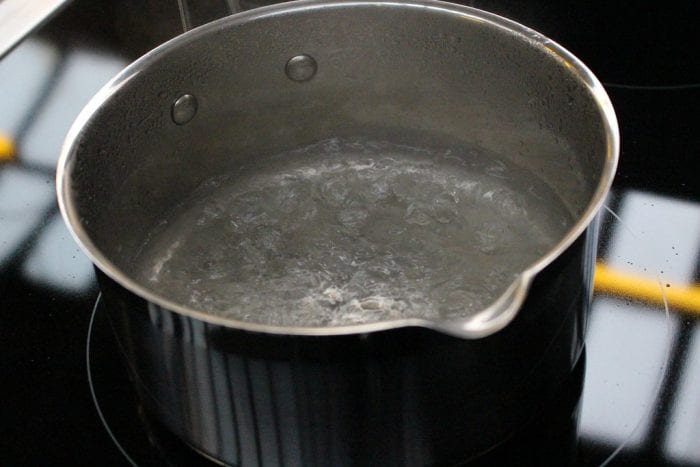 How long does it take to heat water in Baby Brezza?
It takes about 10 minutes to heat room-temperature water. The machine maintains the water temperature as long as it is on.
Can you use Baby Brezza for breast milk?
There is a product called Safe + Smart Baby Bottle Warmer, which can warm breast milk. It uses warm bath technology to preserve breast milk quality.
How long does it take Baby Brezza to warm up?
The machine takes about 5 minutes to warm up and be ready for use. But it will only take about 10-15 seconds to make a milk bottle for the baby.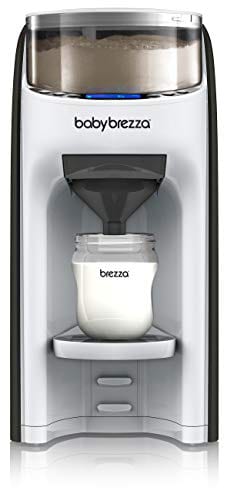 Other References:
Read more feedback about BabyNes vs. Baby Brezza on The Baby Reviews on Twitter
Find more reviews on BabyNes vs. Baby Brezza on What To Expect Twitter
What To Expect Facebook has some great reviews on BabyNes vs. Baby Brezza
Check What To Expect Instagram for BabyNes vs. Baby Brezza reviews
Reviews on BabyNes vs. Baby Brezza: What To Expect Linkedin
Last Updated on November 16, 2022 by Rejie Salazar
DISCLAIMER
(IMPORTANT)
: This information (including all text, images, audio, or other formats on FamilyHype.com) is not intended to be a substitute for informed professional advice, diagnosis, endorsement or treatment. You should not take any action or avoid taking action without consulting a qualified professional. Always seek the advice of your physician or other qualified health provider with any questions about medical conditions. Do not disregard professional medical advice or delay seeking advice or treatment because of something you have read here a FamilyHype.com.