Many parents may not realize the significance of baby gates for their children. Well, if you have a baby and don't have one of these yet, it could potentially put the baby in danger. They exist for a reason, and here, we'll highlight why baby gate play areas are great for keeping kids out of spaces they shouldn't be. 
Many parents don't want to buy these, but here's the thing, it's a huge safety hazard if you don't have one of these, and here, we'll highlight what can happen if you don't have a baby gate play area.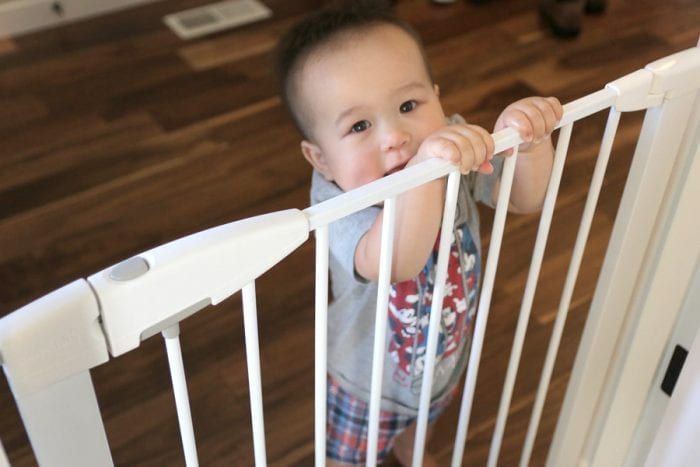 Tumbling Down 
First, let's discuss the most common injuries that you can prevent with a baby gate: falling! If you don't have a baby gate, your baby may climb up the stairs, and if they try to crawl down, they can tumble down the stairs.  
It is one of the primary reasons kids end up in the ER. It's because they fall down a set of steps, hit their head, and the like. You need a baby gate play area for this alone. If your child has access to stairs, they will climb, and fall back down.  Baby gates that are pressure mounted are best if you're blocking downstairs. But, if they can't go up and down stairs yet, this needs to be considered.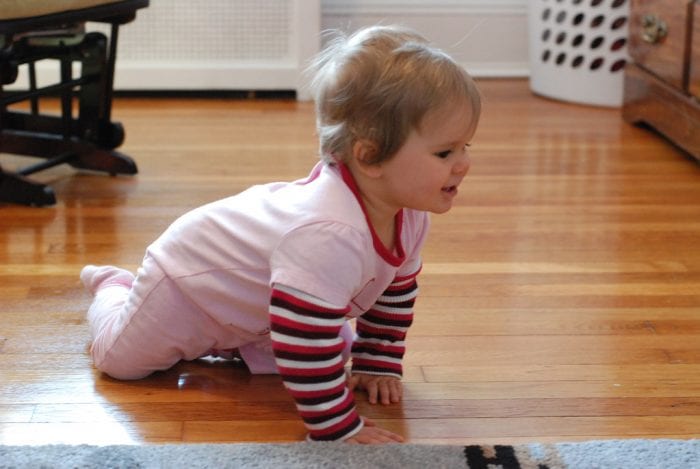 It Will Keep Them Out Of Rooms Not Baby-Proofed 
Some parents may have areas of their home that aren't baby-proofed, and that's okay. Not every room needs to be if you can keep the kid out of it. If you can't lock the door, though, then you'll need a baby gate. Babies are clever, and they'll figure out how to open that door and get into the china cabinet, or worse, figure out where the steak knives are.
Sounds scary, right? 
Well, if you have a baby gate play area that's delineated for them to stay in, they'll be able to keep the baby out, and some of these will also allow you to go in and out, making it better. 
Provides A Safe Place To Play 
Baby gate ply areas also create a very safe place for kids to stay in. Lots of times, you can also get baby gate areas that also contain a "playard" means for them to be entertained.  You can even just throw some toys in the middle, but you should gate the entire area. It will help offset your stress and prevent the kid from getting into trouble that they shouldn't be getting into. To top it off, you can also buy a baby care play mat for a safer surface.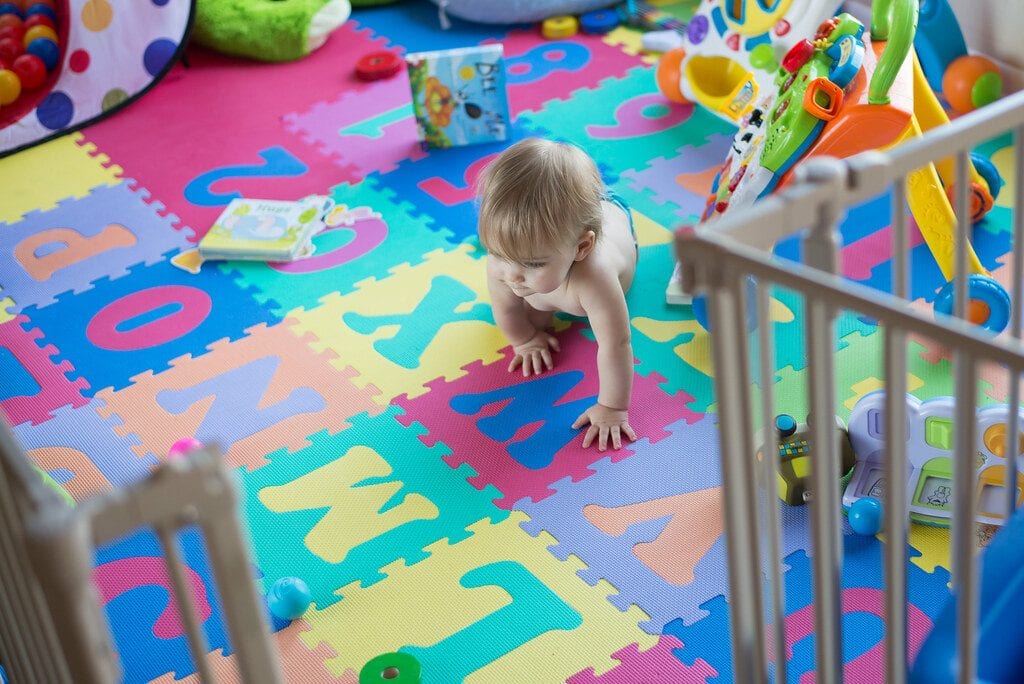 Separates Babies And Pets 
Babies aren't always the nicest to pets, and here is the problem; if an animal bites a baby out of self-defense, the animal gets blamed. That isn't fair if Fido is just trying to protect themselves. Sometimes, it's better to separate the pets from the kids until they are mature enough to understand how to interact with a dog. Baby safety gates and pet gates do that, and there are extra-tail gates that work for bigger pets.  You can do this as well, especially if you're worried about the baby figuring out how to interact with the pet. It keeps everyone happy, and you can slowly integrate both of them into a fitting situation for both. 
Good For Traveling 
If you're taking the kid to say, grandma's house, or something, this is super handy. There are many baby dates out there, and travel gates are awesome for this.  They can secure to other homes easily, and you'll be able to keep the baby safe from other items they shouldn't be getting into. It's good if you're taking them to grandma's, since the place may not be baby-proofed, you want is for the kid to figure out how to crawl up the stairs in grandma's house, only to tumble down those, right. 
Keeps Them Out Of Things They Shouldn't Be Curious About 
Having a fireplace, or a piece of exercise equipment such as a treadmill is great for adults, but not so great for kids.  Children are incredibly curious, sometimes not in the best of ways, and you may want to block off these rooms. Baby gate play areas are good for if you don't' want to fully block off a room, but you want to keep them away from these areas that can be dangerous.
Baby gate play areas also come in the form of different shapes, so you set it up, secure it, and your child can stay in there, and it will help with keeping them out of trouble.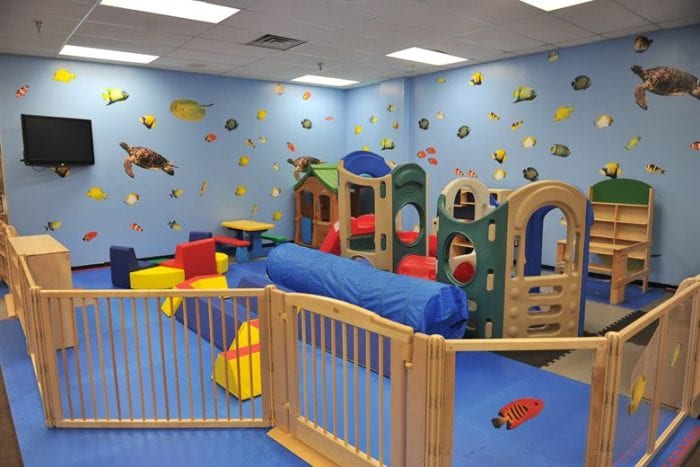 Prevents Sleepwalking Dangers 
Some kids sleepwalk, and toddlers tend to have this big issue.  But, sometimes babies may move on their own. Sometimes, little ones may even get crafty and figure out what to do, and when to move once everyone is asleep. That is true if you have bedrooms upstairs or other dangerous areas. It is ideal for keeping a baby gate up and ready for action, to prevent your child from potentially falling or getting into stuff they shouldn't be getting into. If their room is on the top floor, block the stairs at night, and if they need to see you, they should have a safe space to travel, and you should put nightlights up if you want to give them a pathway. A baby monitor might be a good option as well since it will help you monitor the kid in case things get out of hand.
Baby gate playsets are important, not just to keep kids contained, but out of danger as well. There are many reasons for this, and you should always be considerate as well. Take your time and make sure that you're watching so that you can prevent accidents from happening to your child.
FAQs On Baby Gate Play Areas
What is a baby gate?
A baby gate is a protective barrier that can keep babies out of unsafe areas in the house. It is usually at the knee level of adults.
Do I need tools to make a baby gate play area?
It depends on the kit that you end up buying. Some baby gate play area requires tools, while others don't.
Can I use a baby gate play area outdoors?
Yes, you can get a baby gate play area outdoors. However, look for gates with spikes that you can stake on the ground.
How can I wash my baby gate?
You can wash a baby gate with warm water and soap. After that, wipe it or leave it outside to dry.
Where should I put my baby gate play area?
You should put the baby gate play area next to the wall. That is where you can fasten it easily.
How long can I use a baby gate?
You can use a baby gate from 6 to 24 months. After this age range, the infant ideally knows which parts of the house they cannot go to.
How high should the baby gate be?
A baby gate that you prefer should be at least 22 inches tall. It is the proper height to keep babies from tipping over.
Is it safe to use retractable gates?
Yes, it is safe to use retractable gates under adult supervision. However, babies should only use it up to 2 years old.
How do baby gates function?
Baby gates function to keep the toddlers from getting into dangerous parts of the house. It includes the kitchen, stairs, and back door.
Do I need baby gates at home?
Yes, you need baby gates at home. They can prevent a child from getting into an accident.
Where can you put baby gates?
Baby gates can be placed on top and at the bottom of the stairs. You may also put it at the kitchen door.
What can I replace a baby gate with?
If you do not have a baby gate, you can use a barn door or half a door. You may also try a Plexi-Glass or PVC.
What are the best baby gates?
The best baby gates are KidCo Safeway, Evenflo Easy Walk Thru, and North State Supergate Stairs. You can get Summer Infant Deluxe Stairway and Regalo Stair Gate.
Can you put pressure-mounted baby gates on top of the stairs?
No, you cannot put pressure-mounted baby gates atop the stairs. Babies may be able to push them and get into an accident.
How can you put a stair gate atop the stairs?
You can put the stair gate on top of the stairs by making sure that the door opens towards the landing. If it does the opposite, you or your child might fall out of it.
Baby Gate Play Areas Other Resources
MommyLovesBest: https://momlovesbest.com/baby-fences
ExperiencedMommy: https://www.experiencedmommy.com/best-baby-fence/
ScaryMommy: https://www.scarymommy.com/spotted/play-yard-toddler/
Last Updated on April 27, 2023 by Lisette Lao
DISCLAIMER
(IMPORTANT)
: This information (including all text, images, audio, or other formats on FamilyHype.com) is not intended to be a substitute for informed professional advice, diagnosis, endorsement or treatment. You should not take any action or avoid taking action without consulting a qualified professional. Always seek the advice of your physician or other qualified health provider with any questions about medical conditions. Do not disregard professional medical advice or delay seeking advice or treatment because of something you have read here a FamilyHype.com.