If you want a baby who sleeps well through the night and is in a safe spot, a swaddle blanket is a way to go. These blankets keep the baby nice and comfortable and make the baby feel like they're in a womb as the swaddler keeps them comfortable, yet constricted at the same time. 
Not all swaddlers are created equal, however. One swaddler you may consider using is the Nested Bean Zen Swaddle. It is great for babies who are up to six months in age, and it has a unique feature that others swaddles lack.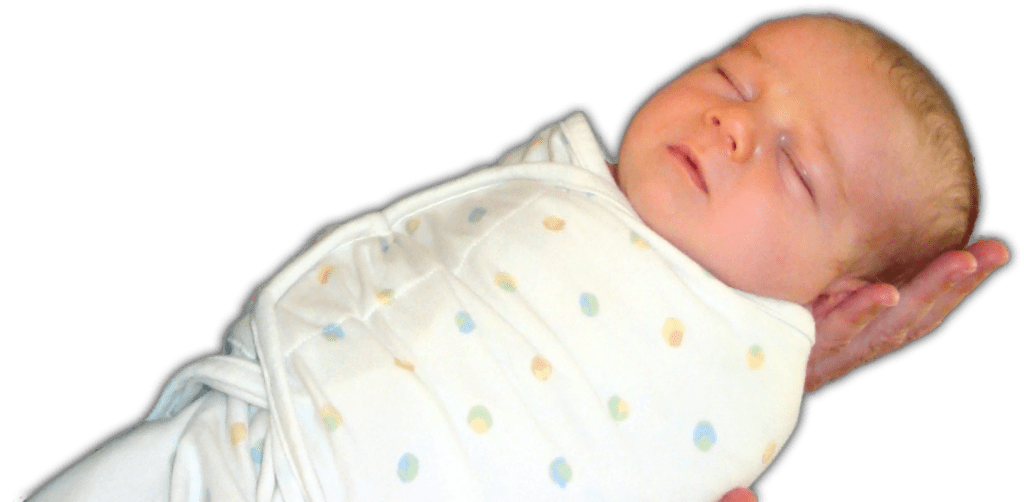 Weighted Blanket
The Zen Swaddle is a weighted blanket for your baby. Weighted blankets have become all the rage with adults recently. The heaviness of the blanket is said to help people get a better night's sleep, and the Zen blanket is a weighted blanket for your baby. The side parts and the chest area are comfortable, and that is how babies can get a better night's sleep. 
It's weighted via some poly blends, and they are non-toxic as well. It's the perfect blanket for a parent who is worried about what goes into their baby's blankets. 
While weighted blankets are great, one problem they have is that they can get hot. If someone is trying to get to bed, a warm feeling may keep them up at night. Luckily, the Zen Swaddle is a weighted blanket that has breathable fabric, keeping the baby warm, but not too uncomfortable. 
You see, babies tend to love feeling like their parents are embracing them, but the problem is that the parent can't be there all the time. With the Zen blanket, the baby will always feel like they're being embraced.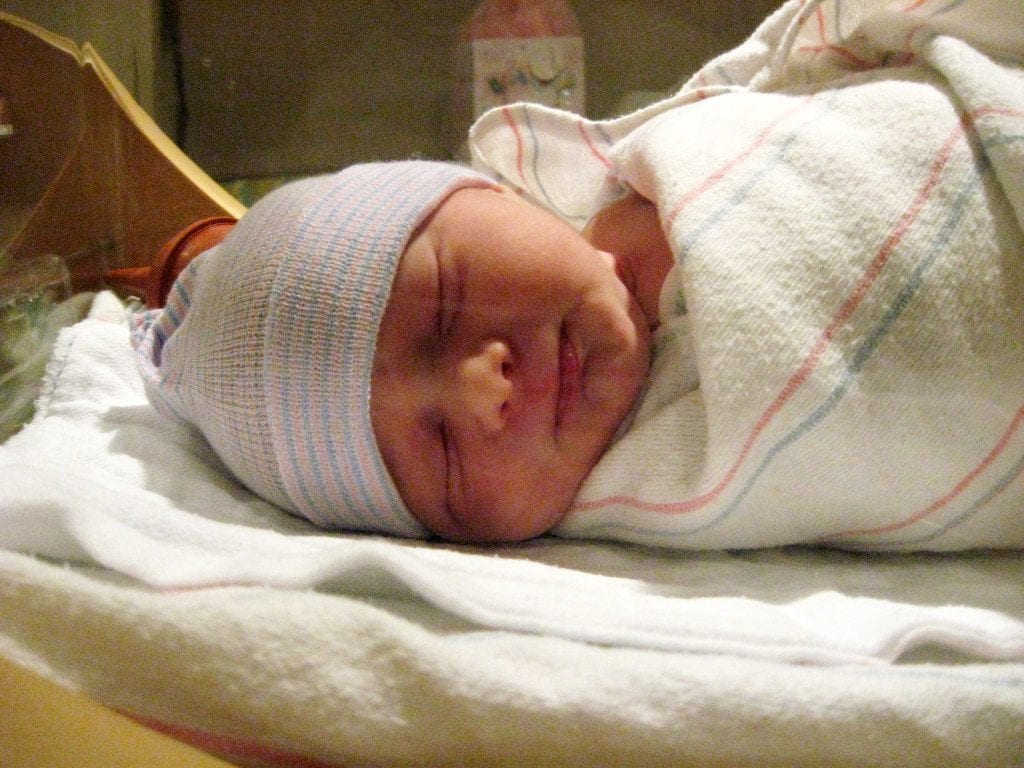 How Easy Is It To Use?
You may think that a blanket isn't rocket science, and in many cases, it's not, but a swaddle is a little complex. They usually come as one blanket, and you have to fold it into a swaddle. The Zen swaddle reduces the amount of work you need to do by already being shaped like a swaddle, and folding its flaps is easy. Being able to have ease of use is always a plus, and it's overall a blanket that you can't mess up.
Any Other Unique Features? 
This blanket has quite a few other features, including pockets of different sizes. These are designed to fit your baby as they grow. The smaller the baby, the smaller the pockets, and vice versa, and the Zen is designed so that babies of many months can fit into it. 
Also, we know that babies can be messy, so luckily, this has you covered. This blanket is machine washable and dryable, so you can have some peace of mind as you put it in the wash. No shrinking waddle or any of that nonsense!
What Are The Customer Reviews Saying? 
Of course, while this blanket has some great features, the feedback from other parents like you is what matters the most. On Amazon, this blanket has a bit of mixed feedback, averaging around 3.7 stars out of 5. 
A majority of the reviewers had overall positive experiences. The parents who loved this product pointed out that their baby was able to get some sleep when they couldn't have before, leading to a well-rested baby and well-rested parents. Parents love the idea of their baby in the swaddle and how the baby slept through the night whenever they used this blanket. 
However, there is a chunk of reviewers who didn't have the same experience, sadly. Many of the reviewers felt that the baby swaddle had its flaws. Some complained that the swaddle was too big, or the baby got out of it. Others said that the swaddle was too hot, and they came home to a sweaty baby. 
Some discussed how difficult it was to change the baby's diaper in the swaddle as well. 
The problem with baby products is that all babies are different. What works for some babies may not work for the others, so it's always important to try out a product before you buy it. Luckily, the Zen Swaddle has free returns, so if you're not satisfied with your product, just return it.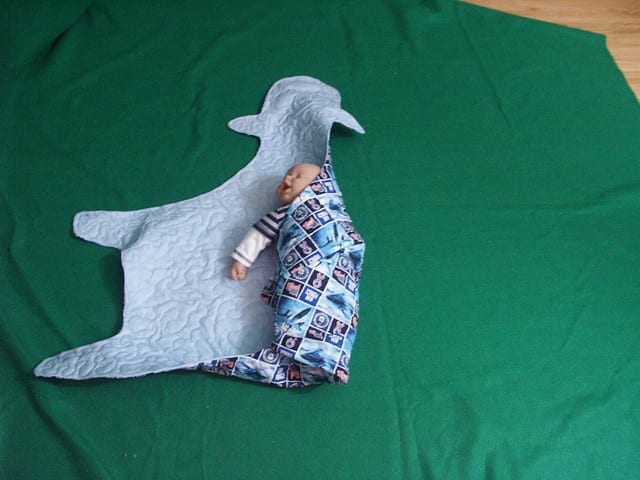 Zen Swaddle Reviews (The Good Ones)
It's weighted and gives the feeling of being hugged, allowing the baby to get a restful night's rest. 
A variety of wrapping. Keep your baby in the swaddle, or allow them to have their arms and legs sticking out. 
Keeps the baby secure, preventing side rolling, which can lead to sleeping on the stomach. If the baby ends up sleeping on their stomach, it can increase the risk of SIDS.
It's good for a growing baby—up to six months in age. After six months, a baby should be able to roll around, making the need for a swaddle not needed as much. 
It's so easy to put on.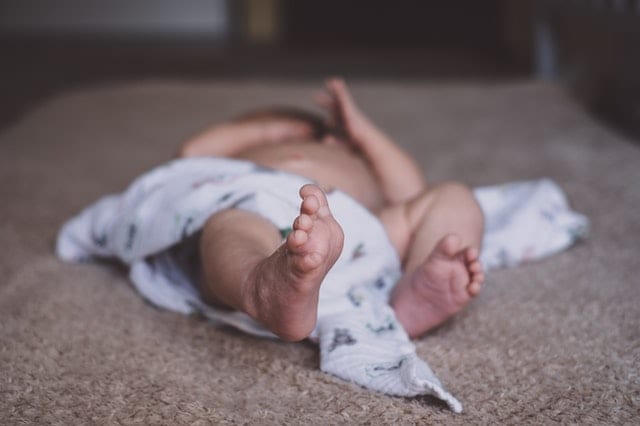 Zen Swaddle Reviews (The Bad Sides)
Some parents have reported the blanket makes the baby too hot and sweaty. With that said, this may depend on other factors, such as room temperature. 
Some parents have had a hard time keeping tiny babies in there, even if they are the age that's recommended. 
Babies may slip out. 
It can be hard to change the diaper while the baby is swaddled. 
FAQs
Swaddling prevents SIDs. Based on the study in Australia and New Zealand, swaddled babies who are sleeping on their backs have a lower risk of dying from SIDS.
How long do you swaddle babies?
Swaddling is good as long as it keeps the baby comfortable and safe. Though not a requirement, swaddling is beneficial for babies
from 3 to 6 months of age
.
Conclusion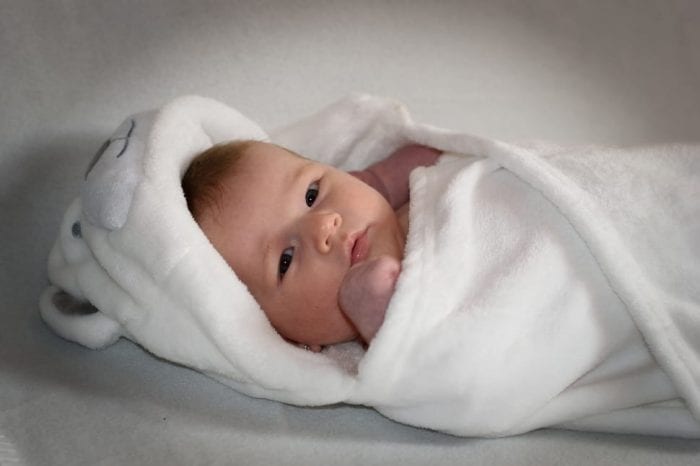 This swaddle is interesting and is definitely worth the purchase if you want a weighted blanket. Just note that every child is different, and make sure you can return the swaddle should take your baby, not like it. The swaddle, being a weighted blanket, tends to be more expensive, but it may be worth it if it can make your baby go to sleep. You can read a lot more in Zen swaddle reviews.
Here's hoping it works for you. You and your baby both deserve the best rest you possibly can get. 
Last Updated on June 25, 2022 by Jeanne Meets
DISCLAIMER
(IMPORTANT)
: This information (including all text, images, audio, or other formats on FamilyHype.com) is not intended to be a substitute for informed professional advice, diagnosis, endorsement or treatment. You should not take any action or avoid taking action without consulting a qualified professional. Always seek the advice of your physician or other qualified health provider with any questions about medical conditions. Do not disregard professional medical advice or delay seeking advice or treatment because of something you have read here a FamilyHype.com.