Having a camera to monitor your baby is a good move. When your baby is crying, you can look into the camera and see why, or use the camera to monitor their sleeping. If the baby somehow gets out of their crib, the camera is useful in finding out how. Also, a camera is just right for security.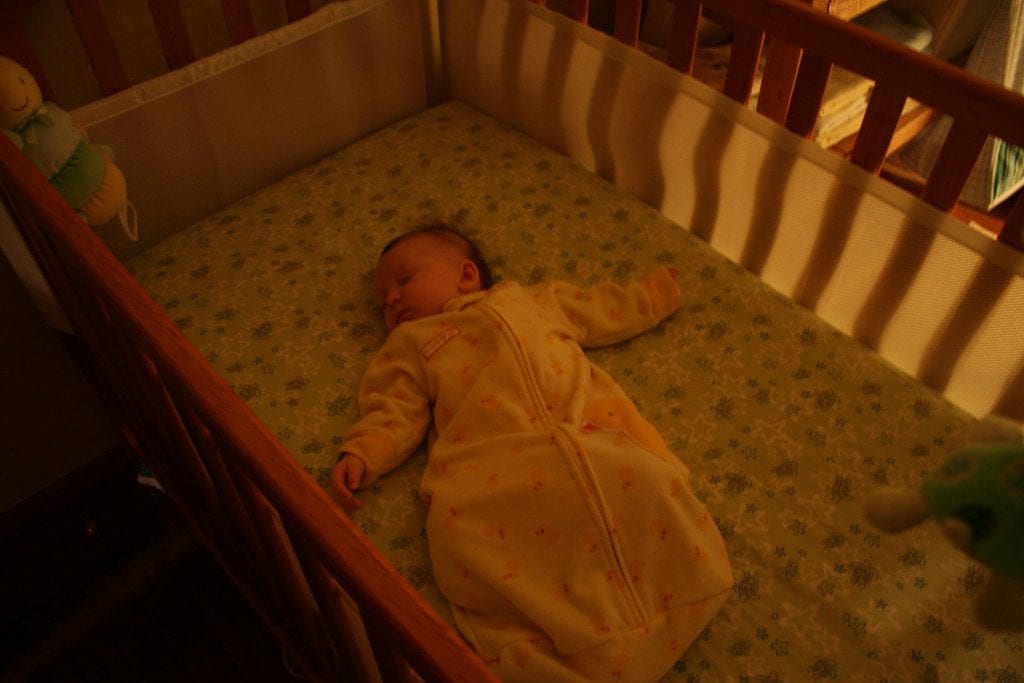 Today, we'll be looking at one camera brand, the Zmodo. These cameras have quite a few features to help monitor your baby, and they have some great cloud storage as well. Let's look at Zmodo and find out more. 
Features Of Zmodo 
Zmodo has been in the camera business for over ten years, and since then, they've made a big name for themselves, offering some powerful cameras for a reasonable price. If you read a Zmodo wireless camera review, you'll know why. Let's take a look at some of their features. 
Voice assistance. Some models are compatible with Alexa and similar programs. It makes monitoring your baby much more manageable.
Some cameras come with night vision. This feature is essential for monitoring your baby because, in most circumstances, you'll be watching your baby in a dark room. 
You can control the baby monitor camera by tilting or panning. Again, this is essential when you're monitoring your baby.
Cloud storage is free, though advanced storage is available at a premium. 
You can control the motion, so it doesn't give false positives. When monitoring your baby, you want to make sure you get an alert only when something is wrong. 
You have the ability to timelapse your videos. Reviewing a full night's sleep can occur in minutes. 
According to a particular Zmodo wireless camera review, there's a feature for two way audio, meaning you can talk to your baby remotely. Your voice can soothe the baby and allow them to go back to bed. 
All of this can be managed through an app, making it much more convenient. 
Now that we've looked at some of the features let's look at the camera itself.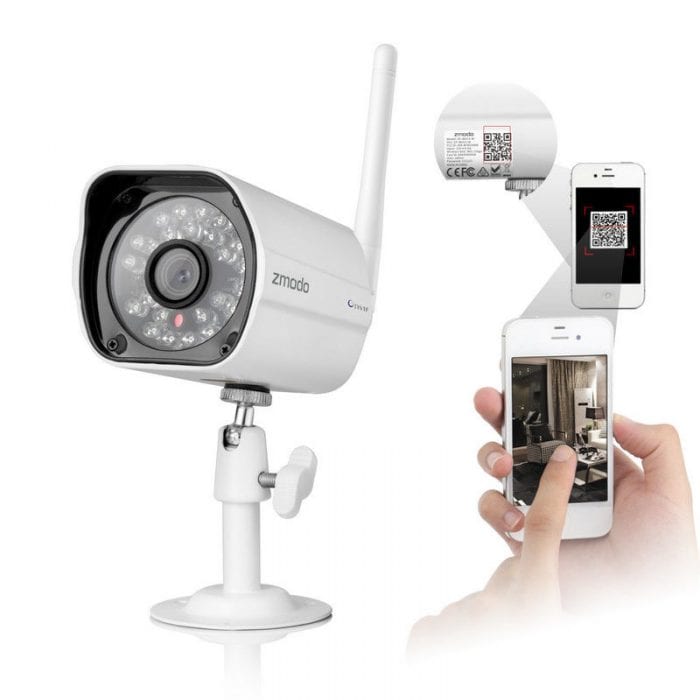 How Easy Is It To Install? 
Some cameras have an installation that will make you scratch your head a little. Meanwhile, Zmodo's installation has always been easy. No advanced setup is required. If you're still confused, they offer some excellent self-help portals, and customer service is available in many countries to help get you started. Additionally, there are some great details from the Zmodo wireless camera review sections online. 
The Price And Payment Plans 
Zmodo's cameras will depend on which one you get, but they're all excellent for the price. They have a 60-day money-back guarantee, which is impressive, and with a warranty of three years, you have some good peace of mind. 
We mentioned plans early. There is a basic plan, and this plan is the one that most will need. This plan records clips in 12 hours, and after those 12 hours, it deletes them. For most parents, this is plenty of time to monitor the clips and make sure the baby is okay. 
If you need the clips for longer, for whatever reason, you can get a payment plan. For less than $5 a month, or under $50 for a year, clips will last one week. Other features are enabled as well, such as more intelligent features, time-lapses, and a video editor. Again, most parents should be okay with the basic, free plan, but some may want the extra features. 
Optional Equipment 
The cameras do come with optional equipment, which we'll look at now. Most of these are not necessary for monitoring a baby, but you may want to look into a few of them. 
Wi-Fi extender. For under $40, you can get a device to increase its Wi-Fi. The base Wi-Fi is good, but if you live in a more spacious place, you may need this. All in all, try out the default Wi-Fi before you buy it. 
Door and window sensors. These things detect if a door or window is opened or closed. If you're monitoring a baby, you don't need this, but if you want to use your camera as a security feature, it's highly recommended. 
Doorbell greeter. This one shows who is at the door, and it gives you the option to communicate with the person at the door. Again, not that important if you're just monitoring a baby.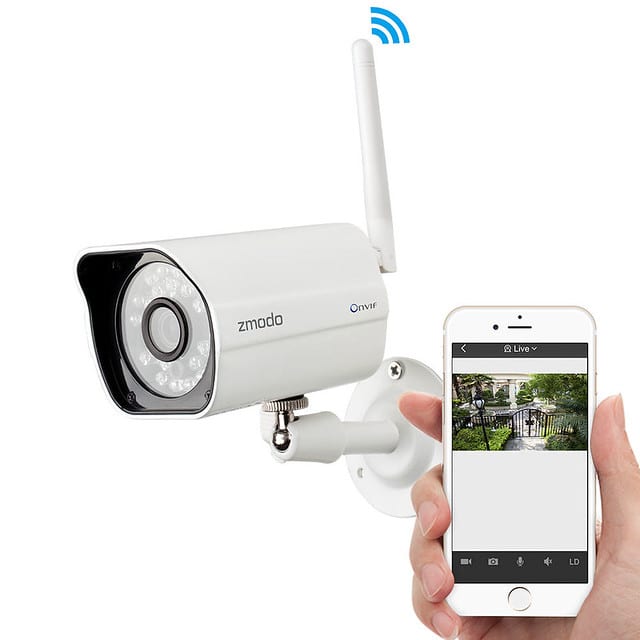 Which Cameras Are Best For Your Baby? 
The Zmodo line comes with quite a few cameras. Let's look at the models that are the best for your baby. 
Zmodo 720p Indoor/Outdoor Wi-Fi Camera 
At a little under $40, this is the best baby monitor for baby monitoring. It features night vision and motion detection.
This model may be useful for monitoring your baby as well with the best audio baby monitor. It features a two-way audio system, allowing you to listen and talk to your baby, and you can easily connect it to Alexa.
This camera is quite cheap, going under $30, and has night vision as well. Great for monitoring your baby on a budget.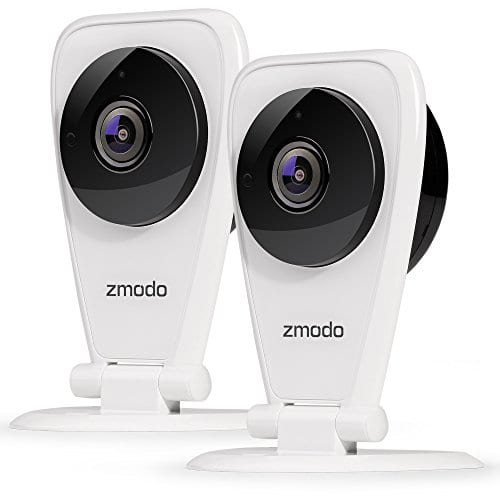 This camera is small, yet has night vision monitoring, making it great for a compact baby room. 
Zmodo 1080p HD Pan And Tilt Camera
This one includes two-way audio and night vision, and you can control the camera. It is one of the best cameras for monitoring because of that.
This model is one of the most expensive models, and it's okay if you want to monitor your house in addition to your baby. With door and window sensors, a camera you can rotate, and two-way audio, it's an excellent monitoring device. 

In Summary 
This exceptional line of cameras is not just for monitoring your baby, but for your whole house as well. These cameras are inexpensive, can watch your baby at night, and come with a few features.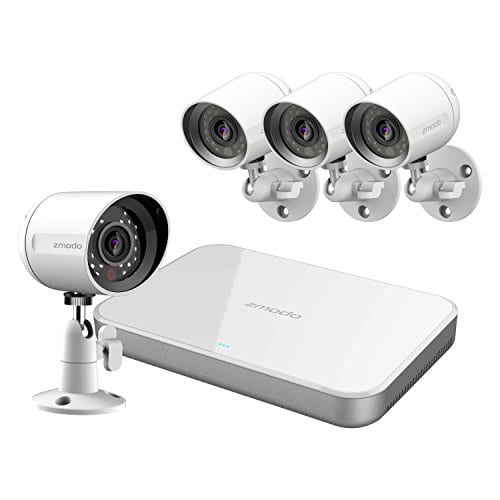 They do have some payment plans and extra accessories, but most parents will do fine with just one camera and the base plan. Allowing you to view footage 12 hours after recording, it's an excellent camera. Your baby will be in good hands with this camera system, and it's incredibly responsive to any issues at hand. 

Zmodo Wireless Camera Review FAQs
Zmodo Wireless Camera Review Other Resources
Last Updated on June 25, 2022 by Bry Roquero
DISCLAIMER
(IMPORTANT)
: This information (including all text, images, audio, or other formats on FamilyHype.com) is not intended to be a substitute for informed professional advice, diagnosis, endorsement or treatment. You should not take any action or avoid taking action without consulting a qualified professional. Always seek the advice of your physician or other qualified health provider with any questions about medical conditions. Do not disregard professional medical advice or delay seeking advice or treatment because of something you have read here a FamilyHype.com.