A digital camera can be a whole lot of fun for everyone, and for a beginner photographer who is very interested in photography, it can be even more so. The Best Polaroid Camera, on the other hand, is user-friendly and can help photographer develop their skills while enjoying the instant gratification of having a physical print. After all, you want to make sure that your teenagers can remember all the fun things they're doing. Finding the best digital camera for teenagers, however, can be a little bit of a process. You want something that will fit their style and needs when they shoot videos and take better images for everyday use, after all.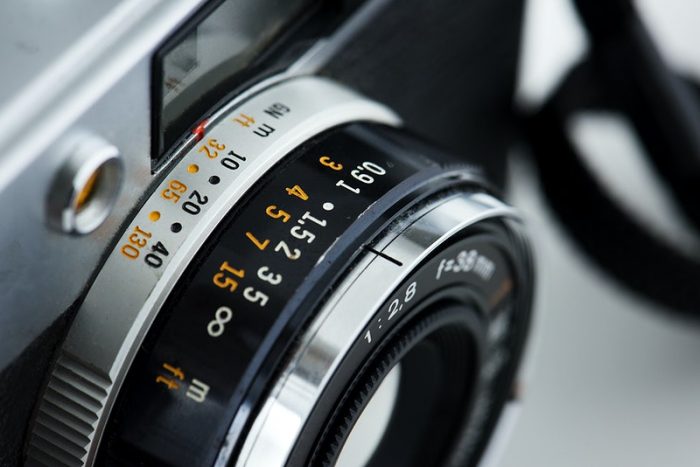 One of the first things to look at when you're buying a digital camera for a teenager is what they're actually going to use it for. If they take snapshots of their friends or things they see, you may opt for a camera that prints instant pictures or an inexpensive point-and-shoot. On the other hand, if they're going to take more professional photos or get really into it in the hopes of becoming a better photographer, you may want a little more feature-heavy camera.
Moreover, you should also consider the LCD display, slow motion setting, manual controls, tilting screen, AF system, built-in wifi, autofocus, and more features. Entry-level DSLRs, for instance, make for a better camera than an instant camera. It is great for teenagers who want to learn photography fast.
Best Selling Camera For Teens
When it comes to choosing the best digital cameras, there are a few factors that impress more than stunning HD video recording capabilities. For teenagers interested in photography, their first digital camera must balance quality with accessibility.
Kodak PIXPRO Friendly Zoom FZ53-RD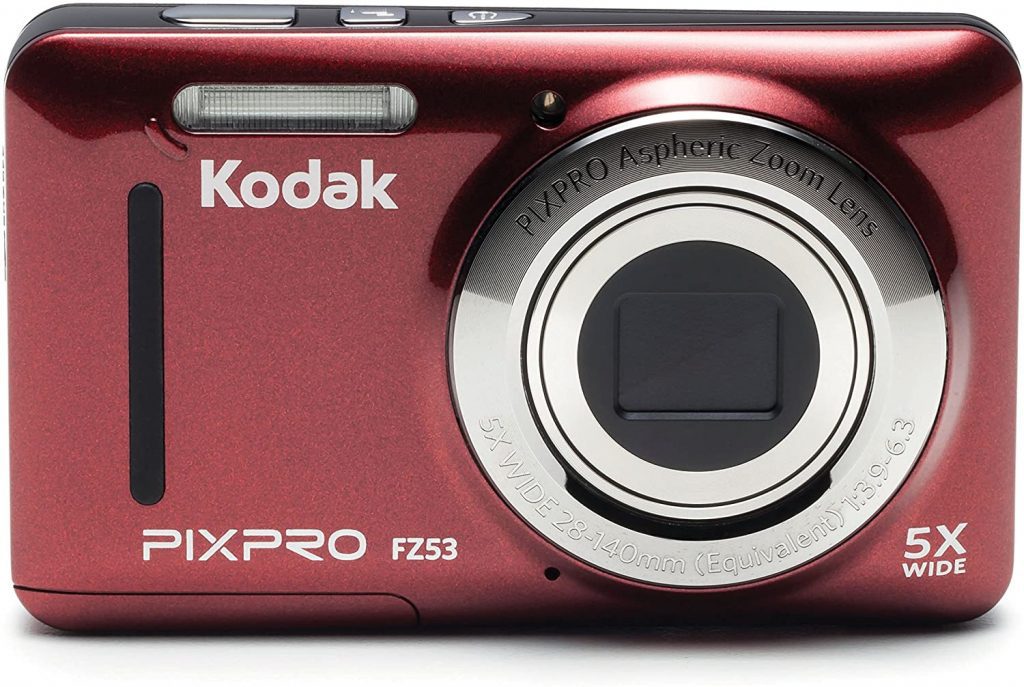 The FZ53 digital camera from Kodak is your perfect travel buddy; it has 5X optical zoom, 28 mm wide angle and one-touch HD video.
Pixpro Cameras have a pocket size design, and you can take them anywhere you go. This mirrorless camera takes fantastic photos and won't break your budget. It is compatible and easy to use. You can transfer images in seconds!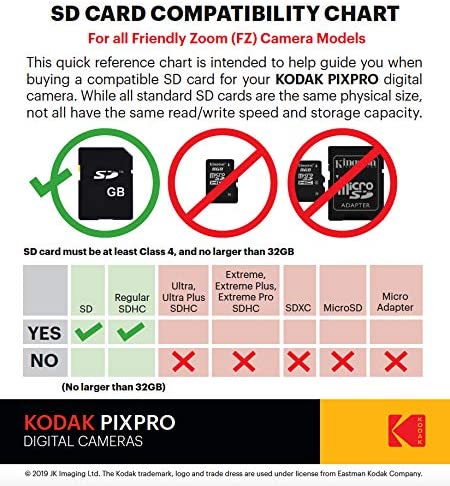 KODAK PIXPRO Astro Zoom AZ421-WH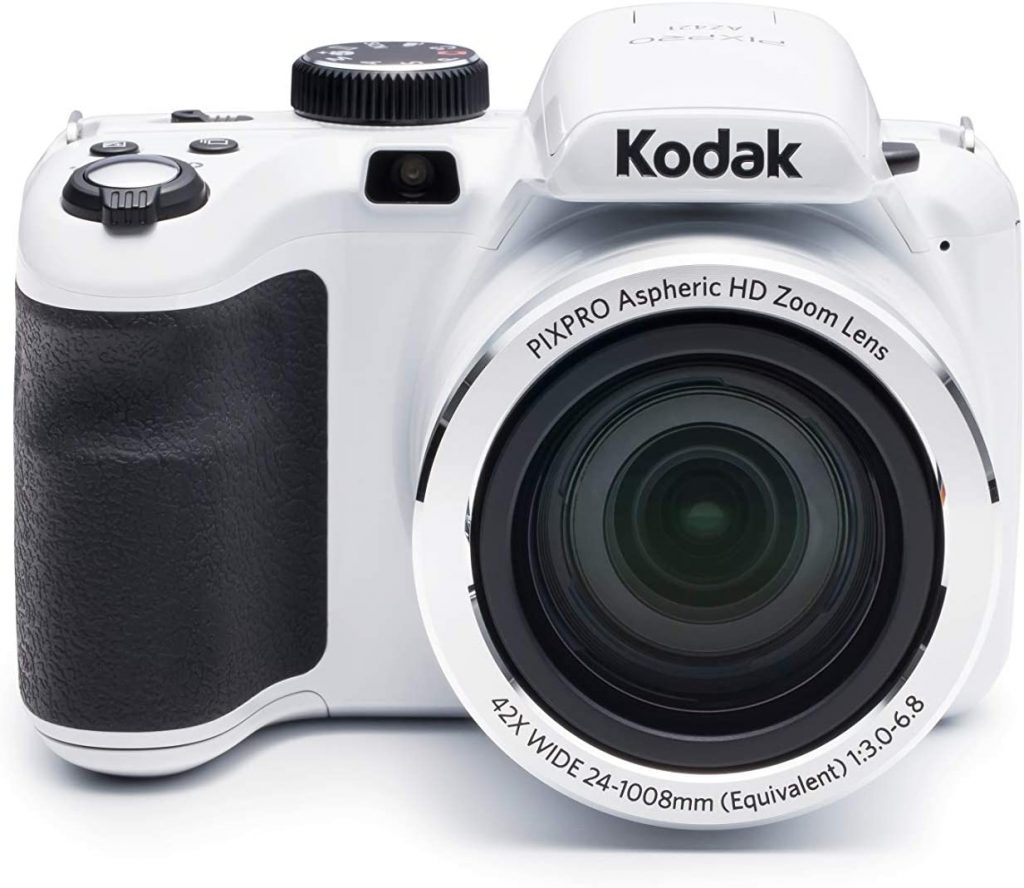 If you are aiming for a clearer and more detailed photo, the AZ421 Astro Zoom camera is a good option. It gives you a 42x Optical Zoom option, 24 mm wide angle, 16 megapixels and 720 HD videos. This is one of the best entry level mirrorless cameras in the market.
These cameras come with a 3-inch LCD, Optical Image Stabilization and Li-ion Battery. This model has user-friendly settings, which makes photography fun and hassle-free. This is perfect if you enjoy taking photos with a large LCD screen.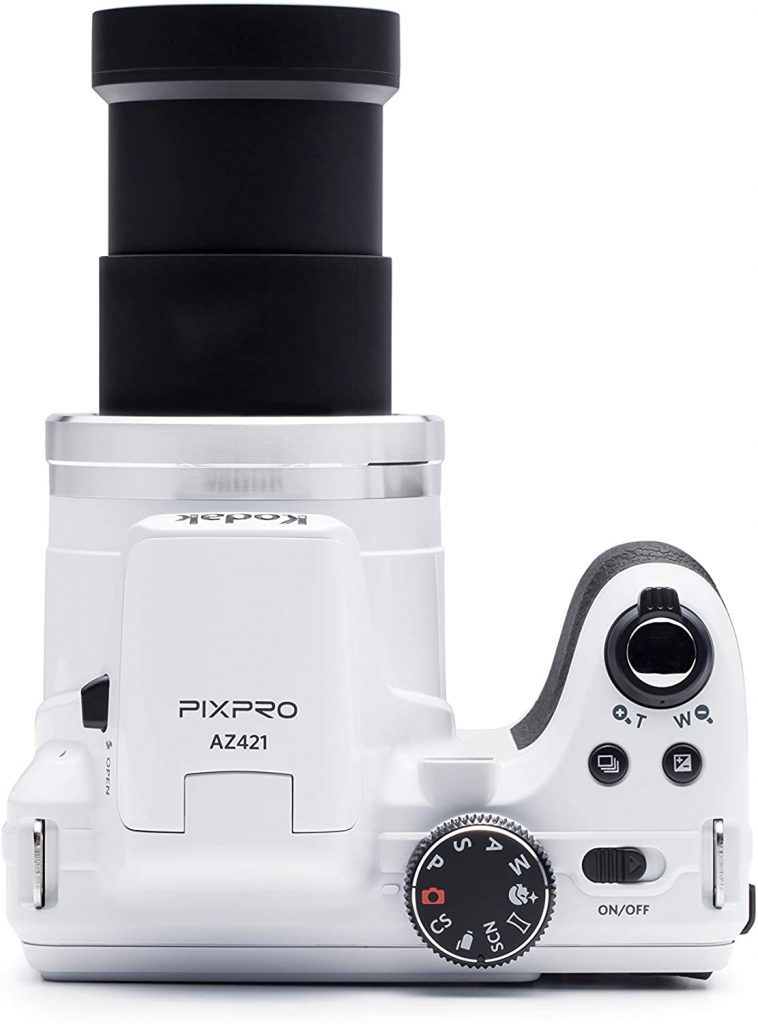 SunLeo 30 MP Digital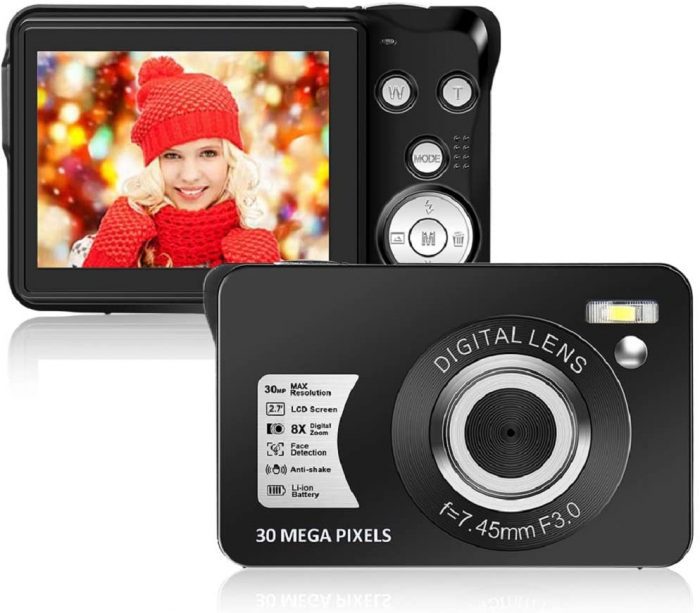 The digital camera from SunLeo comes at a reasonable price and is ideal for beginners just exploring the world of photography.
These cameras are compact and lightweight but have powerful shooting functions. It has a long battery life and a lot of space. It can support an SD card up to 128 GB.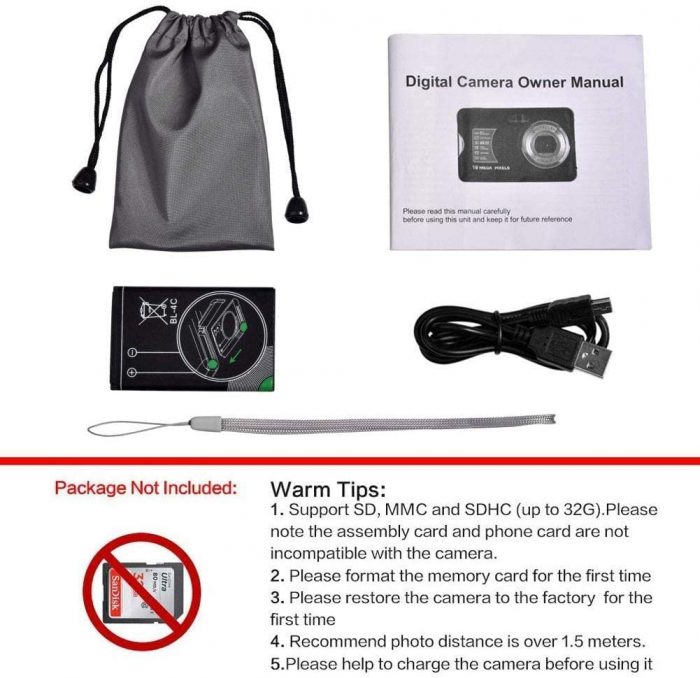 Sony DSCW800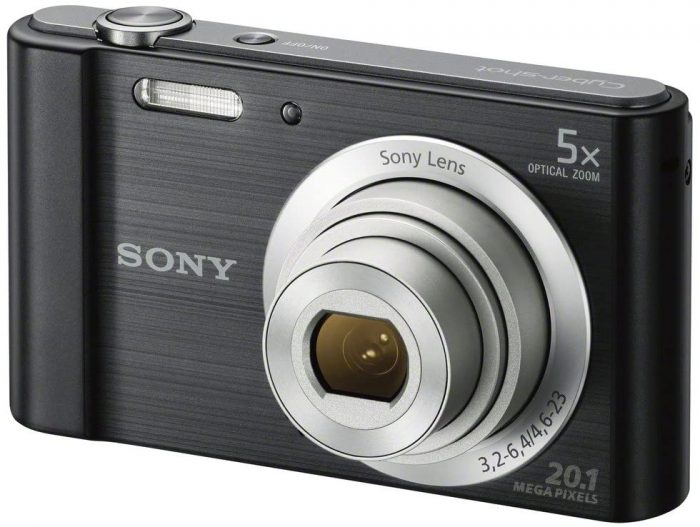 Sony is a popular brand for digital cameras, not only for pros but also for beginners. Its creation, the DSCW800, promises high-quality features that will help you capture amazing photos without exerting too much effort, similar to the Sony E Mount Lenses.
DSCW800 camera offers 20.1-megapixel images, Sony Lens with 5x Optical Zoom, and it has a SteadyShot Image Stabilization setting to reduce blur.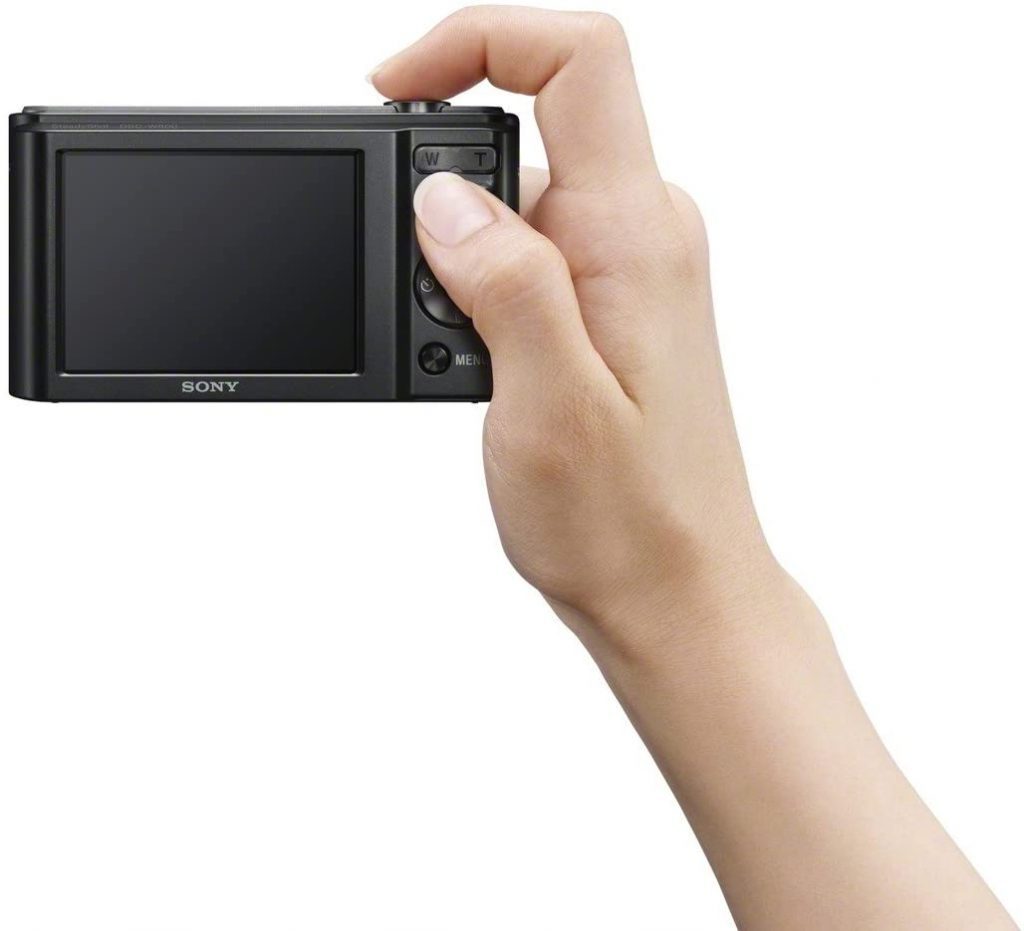 The next thing to consider when looking for digital cameras is the age of the child. Younger children can do better with instant print cameras or inexpensive options until they start to show more interest. If your child is older, however, you may want to look at the best DSLR camera that will give them even more of the features and allow them to continue growing the camera along with their photography skills.
Life's Best Moments: Camera, Adolescent's Perfect Companion
Compact mirrorless cameras offer a compelling blend of these qualities in a camera body small enough to fit into any backpack.
The Compact Powerhouse
One noteworthy choice among the compact cameras is Panasonic Lumix, which provides sharp images and is user-friendly, making it an ideal digital camera for young adults. With its optical viewfinder and handy kit lens attached, Lumix lets the user preview exactly what will be captured before pressing the shutter button. It's robust video quality and dedicated camera functions cater well to video shooting enthusiasts.
Outside The Smartphone Comfort Zone
As teenagers transition from using smartphone cameras towards more sophisticated devices like FujiFilm Instax Mini or other compact mirrorless variations, their creative world expands vastly. Not only do they experience refined video recording capabilities, but also gain exposure to technicalities like slower shutter speeds which might initially result in blurry image but soon teaches them how improved control of optics can significantly enhance photo results.
Expanding Technical Know-How
Understanding how different aspects work, such as ISO range – regarding light sensitivity – or how adjusting the shutter speed impacts an image's clarity under varying lighting conditions can significantly affect output results, including low light photos or fast-moving wildlife photography shots. This comprehension deepens when teens handle a dedicated camera equipped with an electronic viewfinder contrary to a limiting smartphone screen display.
Exploring Diverse Photography Worlds
Street photography inspires experimentation with optical zoom lens usage enhances, while underwater photography continues stirring massive interest among young photographers worldwide since it involves capturing mesmerizing aquatic life imagery on equipment ideally designed for this unique environment where a simple error could mean jeopardizing clear shots opportunity.
While considering all these angles – we must realize that selecting suitable equipment could appear slightly challenging initially, considering there are myriads of attractive functionalities, each boasting benefits over counterparts, including terms such as optical viewfinder, kit lens options, or others thrown into conversation regularly which might seem overwhelming initially yet its understanding significantly improves overall photographic outcome over time ultimately yielding superior outputs even rivaling professional outputs eventually!
With Best Features
There are some features of the best cameras on our list that we will get into, and they are as follows:
First, consider whether you want something with video recording or focus on high-quality images. If your child is more focused on video recording events, you may want to consider an action camera.  If your child is more interested in high-quality pictures, you will want to get a camera that has better image quality.
You can obviously run the images through an image processor to get better image quality, but if you're not looking to purchase an image processor, you may want to consider a camera that takes better basic image quality. For basic video recording or action video recording, a camcorder or action camera is good.
Then, of course, auto mode.  Auto mode is a feature of cameras for teens since auto mode helps set up all of the features in order to create a high-quality image without extra additions. This is ideal for compact cameras and, specifically, for composing shots. The only downside with this set is the hassle of adjusting your photography mode to match your theme.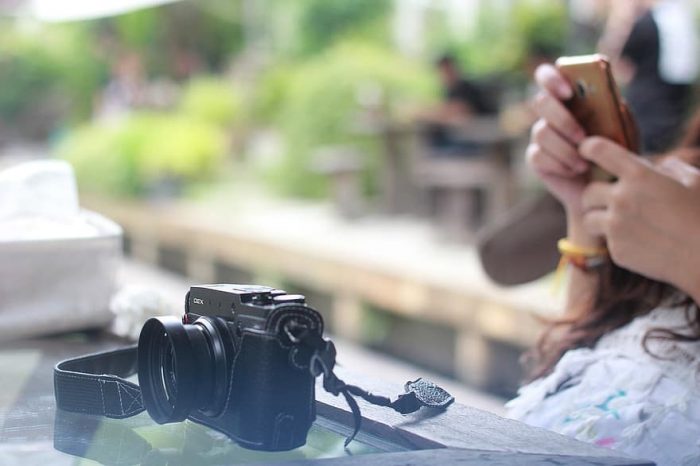 Consider the lenses too. Some of the best cameras have a wide-angle lens built-in. Others may encourage you to buy a wide-angle lens.  Most cameras for teens are basic, but if you want to control more of the image quality, you should consider a camera with interchangeable lenses. This might only be an entry level model, but this is by far the best DSLR camera for beginners.
Then there is an LCD screen. Some cameras don't use an LCD screen and instead, you have to run it through an image processor.  Others have an LCD screen built in to check out the images. The best cameras usually have an LCD screen put there so you can look at your features before you begin.
Finally, you want to look at battery life. Whether they're taking pics for social media or to learn, you want something with decent battery life.  Usually, the battery life on these is enough to get some good shots in and also to create some good high-quality images.
Most entry-level cameras have this, but the best cameras may include other features too.  If you're looking for a good entry-level camera, a basic DSLR is a good entry-level place to start. If price is a concern, an entry-level point-and-shoot usually is good.
Crucial Picks: Camera Gear Young Adults Will Adore!
When it comes to the best cameras for teens, there are a few factors to consider.  Most cameras for teenagers are pretty basic, but there are some which are pretty good.
You can start off with a simple point-and-shoot camera. A point-and-shoot camera is literally that.  You point to the camera and shoot the picture. For those who just want to take pictures for social media, this is one of the best types of cameras for teenagers. A lot of beginners start with this model as their first camera.
Capturing Moments: The Digital Adventure Awaits!
Then there are digital cameras. Digital cameras are usually the next step. While some digital cameras are compact, digital cameras are good if your child is looking to learn how to shoot pictures.  You may want to get digital cameras if you want to be serious about photography. Most cameras for teenagers fall into this since digital cameras are a good place to begin.
Evaluating Quality And Price While Considering Usage Needs
Digital cameras can be run through an image processor, and the image quality is usually pretty good. These are the best cameras if you know that your teen is interested in learning a camera, and this is the best camera for teens if they know they want to get into digital photography. Digital cameras tend to be a lot more expensive than a regular point-and-shoot camera, especially if you're getting one of those digital cameras that will last a long time.
You also want to determine if your child will use this for images and videos.  Some cameras only focus on images, and the image quality may be better than those focusing on images and videos.  Most compact cameras are usually image-focused.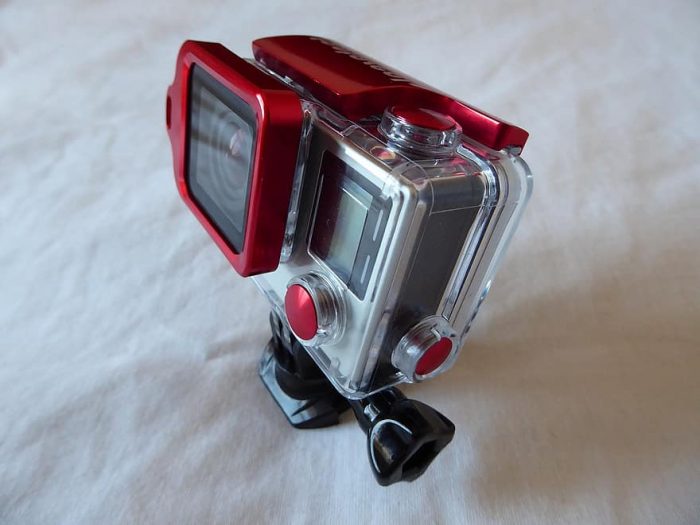 Action Cameras For Teens
Then there is an action camera. Action cameras are great if your teen is interested in shooting videos; usually, an action camera is one of the best for recording videos. An action camera is usually called a camcorder.  With an action camera, you record action shots; usually, they are great cameras with high-quality video. An action camera is great for teenagers if your child is interested in recording sporting events.
Mastering Action Recording And Optical Zoom Features
An action camera is also good for recording action and interesting events. However, an action camera is usually not as good for actual images as it is for video recording, and you may want to consider looking into something else if you don't think an action camera is the right choice.
Finally, you want optical zoom. With optical zoom, you can literally zoom in on these images, and the best cameras will have some level of optical zoom for great image quality. The best cameras usually have at least 10X optical zoom because that's a level of optical zoom that usually is enough.  Having a camera with 10X optical zoom lets you capture some great images, and they're usually good enough that even with a higher optical zoom, it doesn't affect the quality of it.
Camera Guide For Visual Storytelling
The Canon Powershot
When it comes to an entry-level camera with basic optical zoom, you want the Canon Powershot Camera. This goes past the normal 10X optical zoom and hits a whopping 12X optical zoom camera, which is a pretty high optical zoom for a basic camera.
This is one of the best cameras for many teens to start out with because the Canon Powershot is a very powerful and basic camera. A Canon Powershot camera also comes with more than just optical zoom but also an optical image stabilizer. The Canon Powershot camera's optical image stabilizer offers the best image quality for this type of device.
The Canon Powershot camera does have good video recording too.  With the Canon Powershot, you can get 1080P video. That means the Canon Powershot is a great camera and video camera, and you get the best of both worlds with the Canon Powershot.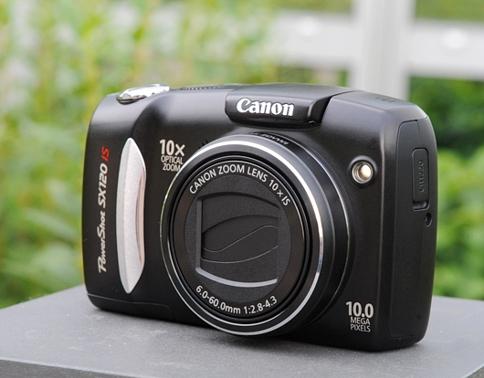 The Canon Powershot is one of the best cameras for teens because it has all the features cameras teens need and with the Canon Powershot, it fits perfectly in your hands to take amazing, stunning images and is one of the best beginner cameras for teens to consider. The Canon Powershot is also more powerful than other cameras for teens that they're compared to, and that's why they're considered the top pick if you want something simple yet effective.
It is a good entry-level camera since it's easy to use, and if you're looking for an entry-level experience, this is what you should get.
Canon EOS Rebel T6
Another of the best cameras concerning image quality is the Canon EOS Rebel, specifically the T6 EOS Rebel model.
The EOS Rebel Camera has a CMOS sensor and offers some of the best image quality for an entry-level DSLR. Compared to other DSLR cameras, this is much more entry-level, but this is one of the best cameras that won't break the bank. It does come with an 18 MP sensor, and the EOS Rebel also comes with an image processor and an LCD monitor, so your image quality is great.
The EOS Rebel camera also comes with video recording offered at 30 FPS, so if your teen wants to take some great videos, the EOS Rebel will do it.  The EOS Rebel also comes with a center cross-type point so that you can keep stabilized videos. The Canon EOS Rebel camera also does well with both bright and low light, so if you want high-quality images, the EOS Rebel will give you that. With the EOS Rebel, you can shoot in auto mode, and the Canon EOS Rebel is one of the most intelligent budget cameras with this.
The one downside to this one is the optical zoom is much smaller. It only has 3X optical zoom, which is nowhere near as much as the 10X optical zoom that the other compact cameras have.
The Canon EOS Rebel, though, may have a lower optical zoom and may not go anywhere near the 10X optical zoom that those points and shoots have, but despite the low optical zoom, the Canon EOS Rebel is really good for basic high-quality images. The Canon EOS Rebel is also sold with a kit too, and with the Canon EOS Rebel, you can get a lens to change out and some other basic equipment.
If you're looking for the best cameras that do forget the optical zoom but offer features in cameras for teens you may not see anywhere else, the Canon EOS Rebel is the best. The Canon EOS series is a very basic DSLR, making it one of the best cameras to start with.  When it comes to cameras for teens, they don't need the super detailed 10x optical if they're looking for high-quality images, and the Canon EOS Rebel still offers some good images.
With the Canon EOS Rebel cameras, they can move these pictures to a computer and then post as they want. The Canon EOS Rebel is a good starter camera since many teens will learn from the Canon EOS and go onto other cameras.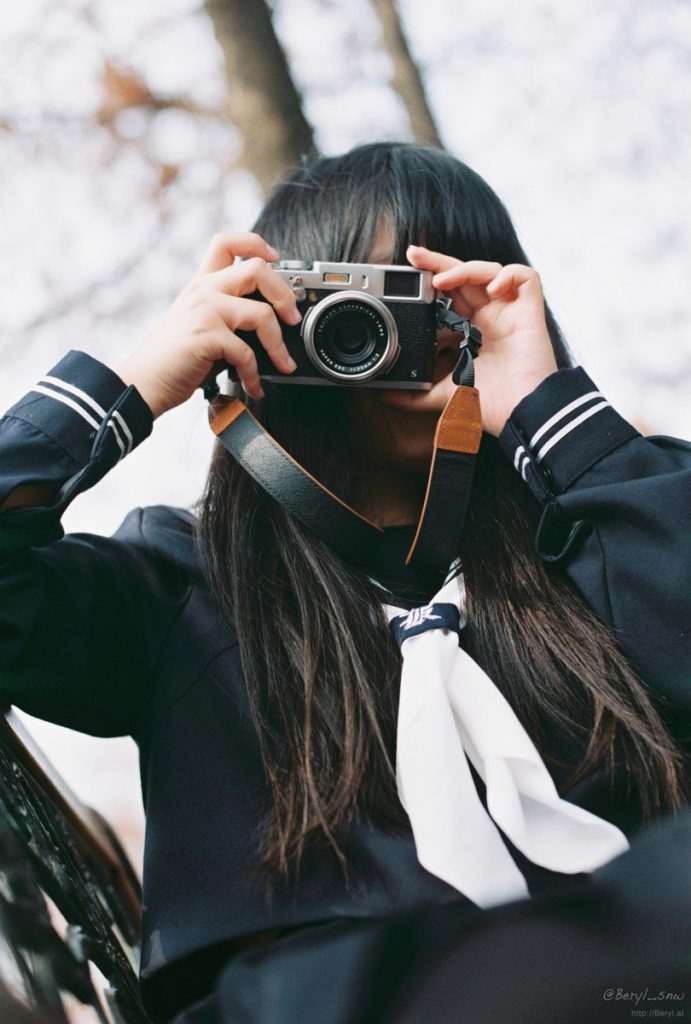 The Canon EOS is a good entry-level teen camera, and the Canon EOS Rebel is known to last a long time and usually doesn't have many issues.  The Canon EOS Rebel will also teach your teen how to change lenses and basic photo features, making it one of the best cameras to start out with.
Plenty of teen cameras usually focus on just point-and-shoot, but this is one of the best cameras if you want to take it to the next level.
Choosing the right teen camera can be hard since you may not know if a camera has features of cameras for teens that they can enjoy. But luckily, we've gone over just a few of the best options when it comes to cameras for teens, and are good to begin with if you're not sure whether or not the one you're getting is right.
Choosing the correct cameras for teens lets them expand and explore, and most cameras for teens are a springboard to get them into photography.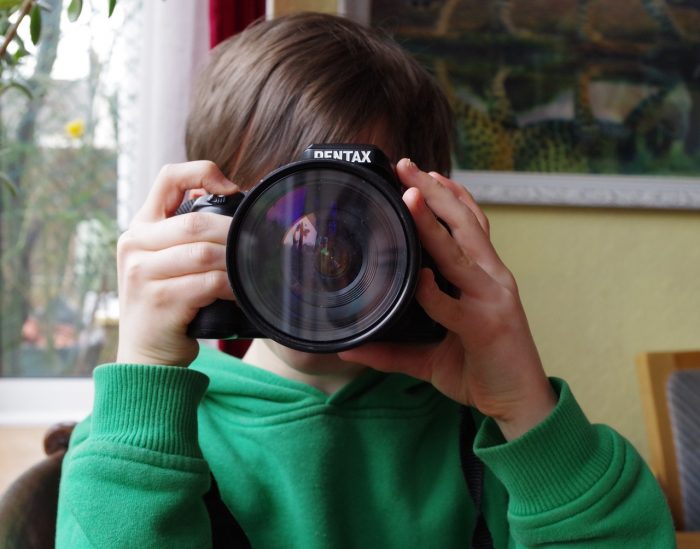 Youthful Adventures With Digital Camera: Final Thoughts
There are a number of different digital cameras out there, and if you're looking for a way to get your teenager interested in taking pictures, a nice camera is a great way to go. Just make sure you're paying attention to their age and their abilities before you decide to buy any specific camera. You want to ensure they are prepared for what it really means to take care of that digital camera,
Frequently Asked Questions
What Is A Good Beginner Camera For A Teenager?
Certainly, the Nikon D3400, equipped with an 18-55mm f/3.5-5.6G VR lens, stands out as an extraordinary digital single-lens reflex device for those starting out in photographic arts. This includes young, tech-savvy individuals with a budding interest in this field.
Moreover, other remarkable contraptions fit young aspirants well, such as Fujifilm X-T1 – distinguished by its digitized nature; Canon EOS Rebel T100 – a prominent digital SLR option; and Canon PowerShot SX720 HS – an impressive compact digital choice that suits those on the move.
In terms of convenience and portability, the Canon EOS R50 positions itself as one of the excellent choices for novices mindful of their budget. On another hand, if someone is considering delving into instant photography and is comfortable with shelling out a fair sum, Polaroid OneStep+ currently paves its way at the forefront.
What Is The Best Video Camera For A Teenager?
Considering the desire to create both still images and moving visuals, a device like the Canon EOS Rebel T5i or Fujifilm X-T1 might be optimal. Both models from prominent brands such as Panasonic and Canon consistently top dependability surveys.
For instance, Panasonic's V180K video recording device often comes highly recommended due to its excellent performance in these rankings. When seeking a high-performance recording tool for ambitious young creators, the AKASO EK7000 Pro digital device seems to meet all the necessary criteria.
Besides, another worthy contender in this category is the 20.3MP Canon Powershot SX70 HS – a superior Bridge Camera model that offers an incredible 65x optical zoom feature for capturing distant or intricate details with ease.
What Is A Good Camera For An 11 Year Old?
VTech's KidiZoom Duo 5.0 prides itself as the most suitable device for youngsters embarking on their creative journeys, where it shines exceptionally well. Another contender in this segment, Oaxis' myFirst Camera 2, brings a few more advanced features to the table and stands as a solid choice.
If your child enjoys sharing their memories with others right away, Fujifilm's Instax Mini 11 could make all the difference with its instantly printable photos. Polaroid Go might be a better fit when moving around or on travels, given its compact size and easy portability.
Combining retro aesthetics with modern printing technology can interest both children and adults alike – Kodak Mini Shot 3 Retro just does that. For more adventurous kids involved in tougher outdoor activities, Olympus' robust Tough TG-6 will perform admirably no matter the conditions.
On another note, if you're invested in combining traditional photography art combined with modern convenience and durable build quality of high-definition captures suitable for young ones to handle, Canon PowerShot SX740 HS surpasses expectations beautifully while Panasonic Lumix LX15 / LX10 offers intuitive controls making it highly accessible.
Which Camera Is Best For Students?
The Canon EOS M50 takes the elite spot with its dazzling offerings of rapid processing power and not to mention stellar autofocus that remains agile during real-time operation.
Exploring further on this topic, let's discuss some insights on highly recommended photography equipment that can support academic activities effectively. The list contains cutting-edge products designed for school and college-level photography courses. First in line is Canon EOS 250D, with impressive specs designed for learners, followed by Nikon D3500, posing equally competitive features.
Next, we have Fujifilm X-S10 marking its spot as an optimal choice among students due to its intuitive controls and excellent image quality. Designed keeping in mind the dynamic educational environments where students might need robust equipment ready to capture life as it unfolds.
Thinking about packing your gear for possibly rugged adventures accompanying your academic journey? OM SYSTEM OM-5 would be an impeccable mirrorless pick withstanding such harsh conditions whilst maintaining exceptional performance.
Meanwhile, striking a balance between beginner-friendly utility and commendable complex operations is Nikon D780, targeted at novice learners and avid enthusiasts. This piece of tech marvel boasts professional-grade features such as boasting impressive attributes inclusive of 24.5MP image output – opening up expansive arenas for enthusiastic learners to explore their creative potential.
Last but certainly not least – often times, budgetary constraints limit learning opportunities – making way for an economical yet high-performance selection: The Canon EOS R50 has been recognized among top-tier cameras offering beginner photographers incredible value without straining their resources excessively – particularly meaningful for those starting off their connections into this dynamic artistry endeavor.
Do Teenagers Like Instant Cameras?
Nowadays, everyone has a high-powered digital device in their pocket, and the allure of instant photography might seem lost on the younger generation. However, you'd be surprised to know how appealing these "vintage" devices are to teenagers. The resurgence of analog hobbies such as record players and vinyl records is a testament that old-times charm never truly dies.
These easy-to-carry devices would accompany people wherever they roamed. Much like today's smartphones, an interesting moment meant capturing it effortlessly on the film to revisit later.
The Fujifilm Instax Mini 12 stands out among immediate photography equipment due to its capacity for creating impressive retro-cool images. Young individuals, especially those during their college years who keenly cherish their moments and experiences shared with friends and loved ones, would love using this camera type for immortalizing those special memories.
So do teenagers appreciate instant photography? The answer is yes! They find it attractive not only because of its vintage nature but also for its ability to create high-quality pictures, providing a nostalgic value that complements digital media consumption today.
Are Action Cameras Good For Kids?
Given the lesser physical stamina of children to carry around bulky photographic gear, the compact size of an action camera becomes favorable for their use. Without exerting too much effort in transportation, they are able to capture unique and memorable moments whenever they happen.
Under the assumption of children's reduced ability to handle weighty photographic hardware, the lightness embedded in an action camera's design perfectly matches their needs. It enables them to have it with them at all times, thus ensuring they never miss capturing any rare and unexpected events that might transpire.
What Age Is Instax Camera For?
The Instax is perfectly suitable for individuals aged from 8 to 10. It could be potentially operated by someone as young as six, but they might not be as efficient and might waste the films/papers. A girl of nine, who has developed an understanding of how these devices work through the use of her iPad for taking selfies, has found it enjoyable and easy to use. The device comes in a variety of colors and includes additional features like a selfie mirror and a close-up lens. Not only is it user-friendly, but also available at an affordable price.
Contributing factors to its popularity include the user-friendly interface that doesn't require any specialized technical knowledge making it easily accessible to anyone above 8 years old. Given their innate affinity with technology, children these days adapt quickly, enabling them even manage such devices efficiently.
The positive aspect that sets this product apart in today's market is the affordability, making it easier for parents wanting their children to explore different hobbies without initially investing too much. This also resolves the concern about any accidental damage or misuse since replacement becomes more feasible due to its cost-effectiveness.
Which Canon Rebel Is Best For A Beginner?
For novices in photography who are grappling with picking their ideal gear, it's intriguing to note that even though Canon EOS 7D Mark II may seem a little dated, it retains its status as one of the most fitting options for neophytes.
Digging deeper into the exploration of appropriate models for various levels of photography know-how, we find that Canon EOS Rebel T8i proves to be among the prime DSLRs accessible for beginners. With this creation by Canon – a powerhouse in manufacturing top-notch photography equipment – novices can have access to all potential features they might require while embarking on their learning journey.
Furthermore, scrutinizing another suitable model gives us the eminent Canon EOS Rebel T7 – widely accepted as an ideal choice catering specifically to newcomers just diving into professional-style photography. Its crowning features entail being a fully-equipped DSLR loaded with an impressive 24.1MP APS-C CMOS Sensor and DIGIC 4+ Image Processor – specifications worthy enough not only to draw attention but also to provide users with high-performance results to hone their skills progressively. This model proves why Canon remains at the forefront in meeting varying consumer demands without compromising quality.
Is There A Kids Version Of A Gopro?
It is to be noted that there indeed exists a rendition of the high-quality recording device – GoPro that caters specifically to children. The contemporary HERO11 Black model is one such version, offering features like capturing 5.3K video at an impressive 60 frames per second. Notably, the GoPro Original ACHMJ-301 represents a category specially designed for young ones within the age bracket of 3-8 years old, presenting with it comes an adjustable Chest Mount for convenience.
When considering which model to opt for when picking out this recording device for children, models such as Hero 9 or Hero 10 come highly recommended. These particular versions stand out mainly because of their touch screen feature on their rear end and another screen to boost usability and efficiency.
In the search for widely recognized kids' action recorders in today's market scene, KidiZoom takes pride in being among those at the top rank. This device shows compatibility primarily with children aged between four to nine years old and promises excellent service delivery while maintaining simplicity in usage even by these young users.
What Age Group Is The Instax Mini 11?
The Instax Mini 11 best suits an individual age range of 8 to 10. The mechanism and features make it a suitable gadget predominantly for those ages specified above. The Instax mini 11 offers ease of operation, which makes it not too complex for youngsters to handle. This item empowers enthusiasts to effortlessly capture vividly illuminated images, independent of any scenario.
Which Is the Best Camera For Personal Use?
What Type Of Camera Is Most Popular?
What Cameras Are Best For Social Media?
Is Canon Or Nikon Better For Beginners?
What Are The 4 Main Types Of Cameras?
Last Updated on May 12, 2023 by Shulammite Jan Languido
DISCLAIMER
(IMPORTANT)
: This information (including all text, images, audio, or other formats on FamilyHype.com) is not intended to be a substitute for informed professional advice, diagnosis, endorsement or treatment. You should not take any action or avoid taking action without consulting a qualified professional. Always seek the advice of your physician or other qualified health provider with any questions about medical conditions. Do not disregard professional medical advice or delay seeking advice or treatment because of something you have read here a FamilyHype.com.