Jogger Travel Systems Baby Trend: You want to be able to exercise regularly but you also want to make sure that you can take your little one along with you. Well, that's why high quality jogger travel system strollers are important. This is a jogging stroller that you can easily move with, rather than traditional strollers which can be difficult to move quickly or to jog with. Having one of these strollers with car seats will allow you to get in the right workout. They might be pricey, but you can add them to your baby registry. Maybe some of your friends will purchase the brand you like as a gift.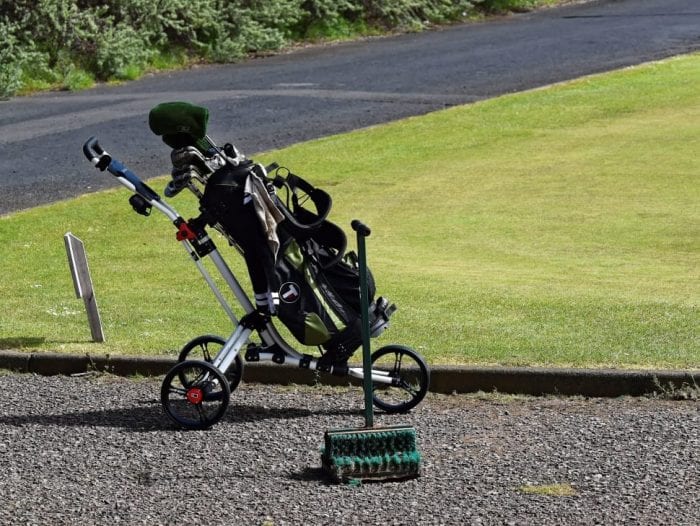 Are you looking for a sign to jog or are you actually jogging?? If you're planning on actually going jogging you want to make sure that the car seat stroller travel system you choose is designed for that. Jogger travel system strollers can be slightly more expensive, however, so you'll want to make sure that you are going to use it for that purpose before you spend the extra to get this type of travel systems. For those who want to jog frequently or who are avid runners the perfect type of jogger travel system stroller is crucial.
How Many Children Do You Have? Do you need a single car seat base stroller or a double one? You're going to need something slightly different if you have multiple children who need to use a stroller and car seat at the same time. You want to make sure that all of your children are comfortable and able to relax while you're jogging or it's definitely not going to help your workout.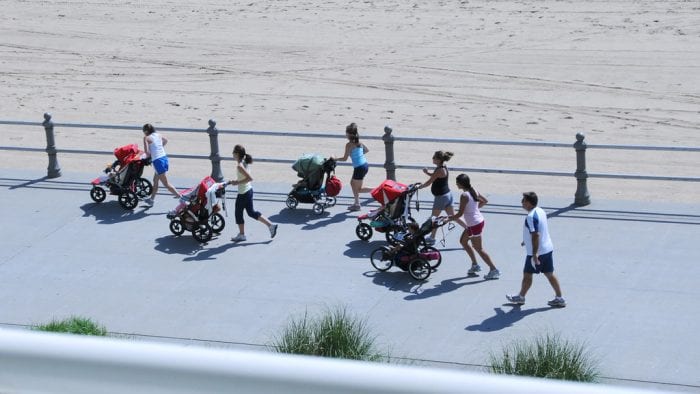 How Comfortable Is the Stroller? Always look at the comfort level of the stroller before you buy. Now, your small child or infant won't be able to tell you whether they find that stroller comfortable or not, but you can take a good look and see how much padding is there and whether the stroller frame should be okay sitting in it for an extended period of time. 
What Is The Best Jogging Stroller Travel System?
If you want to head out jogging you'll want to check out the Graco Trax Jogger Travel System. This Graco system gives you plenty of options and features to make it easy for you to jog or walk and for your little one to be safe and comfortable at the same time. Then you can swap them out to the car in no time and immediately get back to your other tasks for the day. 
Do I Need A Travel System Stroller?
A travel system stroller isn't a necessity but it can definitely make things easier for you. These strollers will allow you to move your little one from their stroller to the vehicle in no time and they make it a snap for you to maneuver smaller children. No more taking them in and out of the car seat all the time to get them into the stroller and back again. It's not something that everyone wants, but it can definitely make a difference with your little one.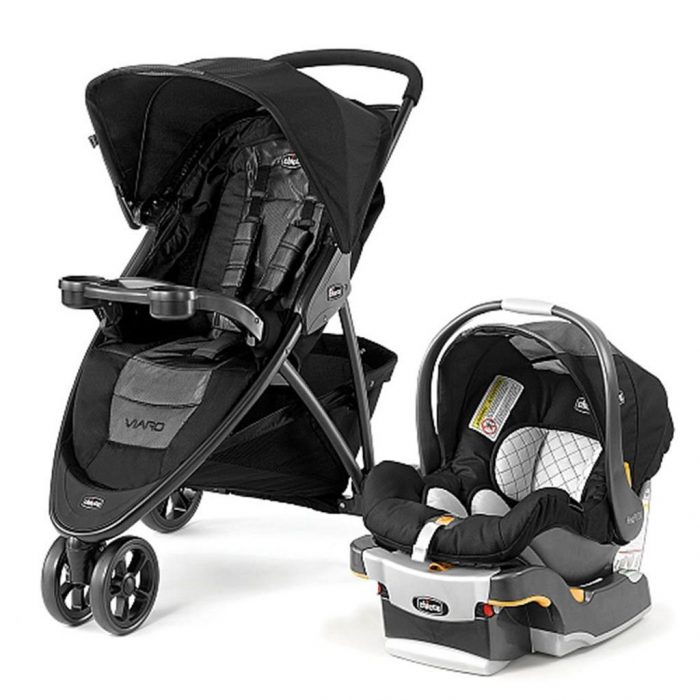 Is It Harder To Run With This Kind of Infant Stroller?
A jogger travel system stroller is designed to be easier to run with so that you and your little one can get out for a little while. These strollers have slightly different wheels so that they move more smoothly than a traditional stroller. Rather than a regular stroller that's designed to move at a gradual and smooth speed at all times, a jogger travel system stroller is made for a slightly rougher and faster ride when running. 
Are Travel System Strollers Worth It?
Whether or not this type of stroller system is worth the price, it will depend on who you ask. Those who use them typically really enjoy them because they make it easy to get an infant into the vehicle and then into their stroller without a lot of movement. It's easier to keep them sleeping or comfortable. Those who don't use them may have a number of different reasons including that it's a single position that your child is in at all times or that they can be large and somewhat bulky. 
What Is The Difference Between A Travel System And A Stroller?
A travel system is designed for your child's car seat to easily snap into the stroller. This makes it easy to take the car seat out of the vehicle and snap it into the stroller and back again. A travel system stroller has a double purpose as a freestanding item that you would have to take your child out of the car seat in order to get them into the regular stroller. This can be a little bit of a hassle for some.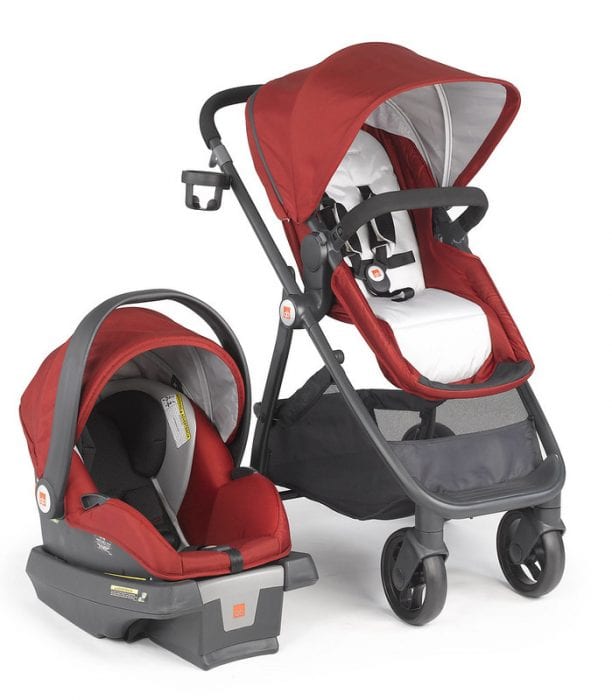 How Do I Select A Travel System Stroller?
If you're looking for a travel system stroller you want to look at all of the pieces to ensure they're going to be easy for you to use. Can you maneuver the travel system stroller easily? Is the car seat safe and effective? Do you like the way everything connects together or how it looks? All of these things are going to be important when you're looking to buy a travel system stroller. You'll also want to take a closer look at how many pieces, such as the cart and base, come along with the stroller system and other accessories you need to add.  How many years do you plan to use it? How do you intend to use it? Will it be for just one position or multi position?
Is It Better To Buy Jogger Travel System Or Convertible Car Seat?
A convertible car seat can be a great option if you're looking for something your child can use in the vehicle for an extended period of time. These car seats will help you safe a little because you don't need to buy a new one unless you are in an accident. On the other hand a travel system makes it easy to maneuver your little one into and out of the vehicle. It's going to be entirely up to you which ones of these is the more convenient or cost-saving option.
What's The Best Travel System For A Baby?
When it comes to choosing the best travel system for a baby you want to look closer at the UPPAbaby VISTA system or the Britax B-Lively system. These will give you great quality car seats as well as travel system strollers and other pieces. Chicco and Evenflo also have high-quality options that will optimize the cost along with all of the features of the system.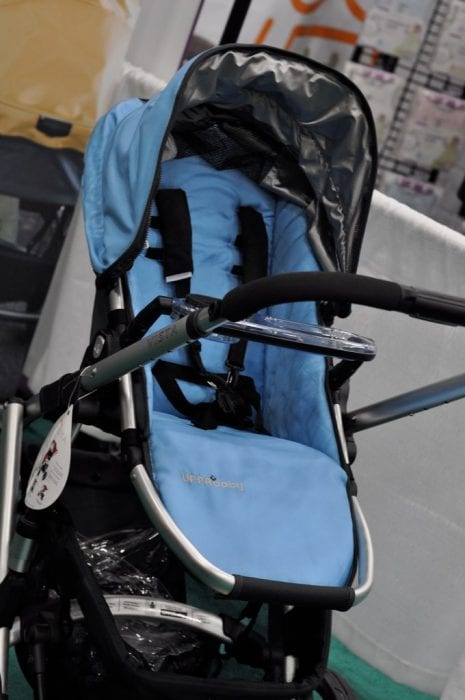 How Do I Choose The Best Travel System?
If you're looking for the best jogger travel system make sure you look at features like comfort for the child as well as different store options for how the seat can be maneuvered. You'll also want to look at what pieces and child accessories are included, such as the child and parent tray or adapter, how everything connects together, how much it costs, and even what it looks like. Once you know the safety features these are all going to be important to you and your family.
What's The Most Compact Jogger Travel System?

Compact travel systems can be great because you really want to make sure that you have enough space for everything in your vehicle. But since travel systems usually mean larger components that can be difficult. Luckily, there are plenty of great options like the Britax B-Free travel system Stroller. It gives you all of the features that you need while also making it easy for you to put your stroller into your vehicle when you're not using it.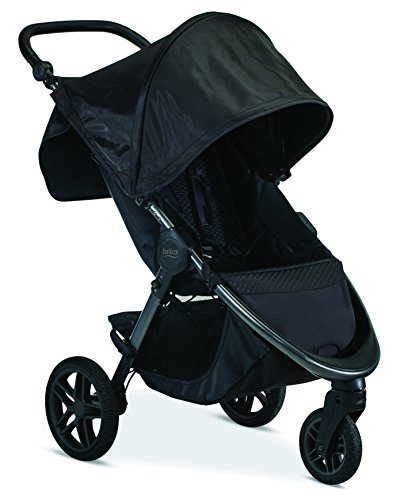 Conclusion On Travel System Strollers
The right jogger travel system stroller is going to make it a whole lot easier for you to take your little one with you on that next workout. With jogger travel system strollers you can take the stroller and your little one with you anywhere and not have to worry about constantly pulling them in and out of the vehicle. That makes it easier to travel if you need to, without worrying about disturbing the baby.
Infant Strollers Frequently Asked Questions
Are jogging strollers good for everyday use?
Which Jeep jogging stroller is best?
Is a jogger stroller better than a regular stroller?
What is a 4 in 1 travel system?
What age can you use jogging stroller?
Can I use jogger travel system stroller with car seat?
What jogging stroller holds the most weight?
Are Jeep strollers good?
What to look for in a running stroller?
What is the purpose of jogger stroller?
What is the purpose of a jogging stroller?
Is there a travel jogging stroller?
What are the travel systems?
What are the pros and cons of jogging strollers?
How long can you use a jogging stroller?

Travel System Strollers Other Resources
BabyList: https://www.babylist.com/hello-baby/best-travel-systems
TheBump: https://www.thebump.com/a/best-jogging-strollers
ExperiencedMommy: https://www.experiencedmommy.com/best-jogging-stroller-travel-system/
Last Updated on April 12, 2023 by Nisa Jabajab
DISCLAIMER
(IMPORTANT)
: This information (including all text, images, audio, or other formats on FamilyHype.com) is not intended to be a substitute for informed professional advice, diagnosis, endorsement or treatment. You should not take any action or avoid taking action without consulting a qualified professional. Always seek the advice of your physician or other qualified health provider with any questions about medical conditions. Do not disregard professional medical advice or delay seeking advice or treatment because of something you have read here a FamilyHype.com.