Going to nursing school can be difficult enough on its own but it's even harder if you don't have the right gear. So, how do you make sure that you are on the right track and have the right type of equipment? Especially when you're looking at backpacks? Well, we're going to take a look at just how to choose what you really need.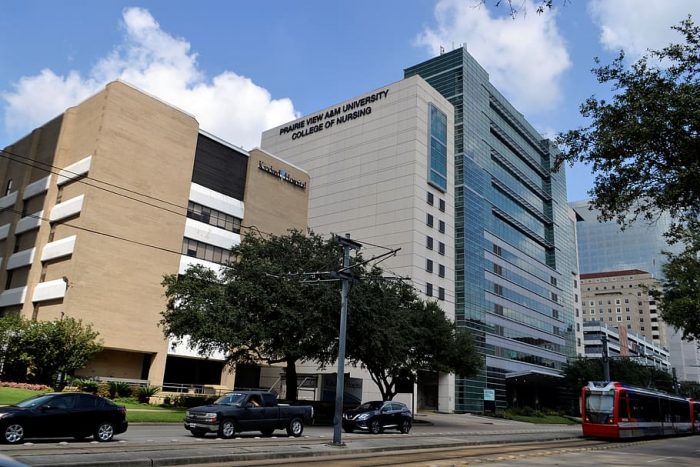 Backpack Best Features For Nursing School
The best nursing school backpack is going to be large enough to carry everything you're going to need throughout the day. The nursing school backpack needs to have enough space for all of the equipment that you need as well as plenty of space for things like water and snacks or granola bars that can keep you going. You also want to be able to carry around textbooks to study.
Another important feature of the best nursing school backpack is the ability to organize all of your gear. You'll have some items you need to be able to find at a moment's notice and others that you don't need as quickly or often. Having a place to put everything is going to make it a whole lot easier for you to get through classes, rotations, and a whole lot more.
Make sure whatever backpack you choose is also the best in durability. You absolutely don't want something that will break under the weight of everything you need to carry. But along with that nursing school backpack still needs to be comfortable for you to carry around. Or you might want to get a rolling backpack that you don't have to actually carry yourself.
Finally, you want something that you're going to enjoy carrying around. While the style and the look of your backpacks aren't the most important things you do still want to pay attention to them. Consider what the bag looks like and whether you're going to want to carry it with you everywhere you go. It's something to look at after the other features, but it's still important to you.
Best Backpacks For Nursing School
Other Features To Check
There are some that medical students like for their nursing bags, and here, we'll discuss them.
A big main compartment is a key feature. Make sure your main compartment can fit everything from paper for your next pop quiz to even pens for it.  Nursing students don't know if they'll have a pop quiz, and the main compartment that fits everything is a smart move
Shoulder adjustable straps are a good feature to check too. You're carrying a lot of heavy items, and shoulder straps that don't account for that can make it very heavy on you. Shoulder straps help to protect you from back and shoulder pain and stress that come about when you don't have a nursing backpack with strong enough shoulder compression straps. Choosing a nursing school backpack with big shoulder straps, or even a shoulder luggage strap made of high-quality durable material is a big student nursing backpack feature.
Another big student nursing bag feature is anti-theft.  Stealing does happen, and having antitheft back pocket option on your backpack is something to look out for. While anti-theft systems may have been used when you were in high school, you need an anti-theft mechanism in college. Even just having locks and combinations for anti-theft means is very important, since you never know what you're going to run into.
Finally, water-resistant features of the backpack is important for nursing school students. If your backpack isn't' water resistant, it could ruin the contents. Even if it's just paper and pens for your pop quiz, ruining that does waste money, and without that protection, you may ruin your computer too.
These are all of the big student nursing bag features to look for, and really, the best way to choose one for you is to look at them yourself. Try it on to see if the shoulder straps are good, and carry it with books inside to see if the shoulder straps are to your liking.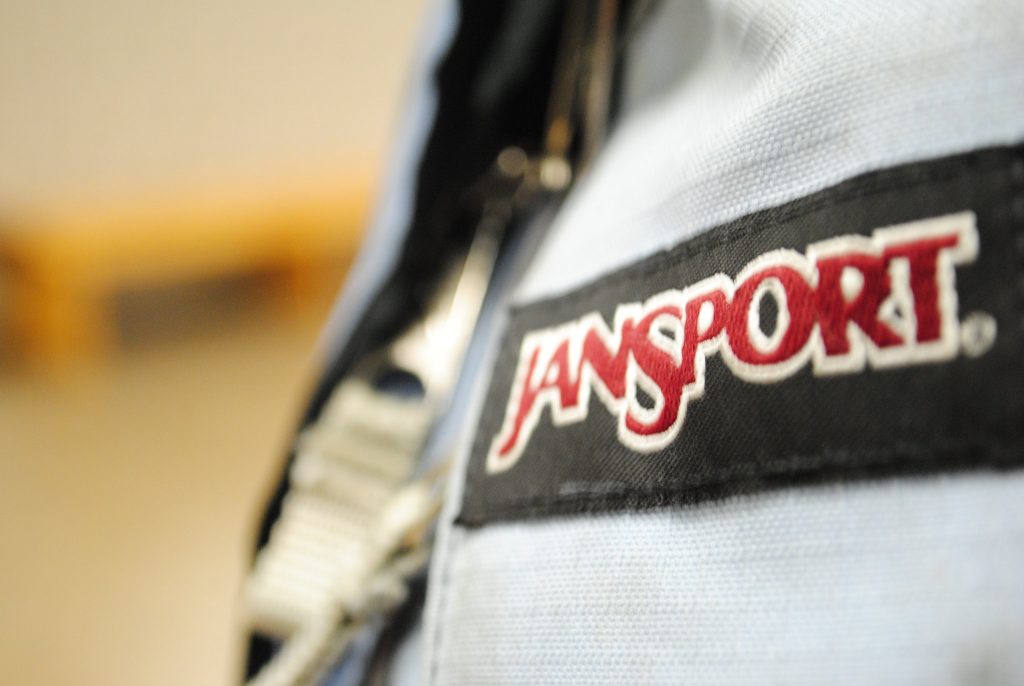 Types Of Bags For Nursing School Students
When it comes to nursing school, choosing the best backpacks for nursing is definitely important. Medical students need something that will help them make the grade, and the best backpacks for nursing students do come in different types.
You have the wheeled backpack.  This is one of the best backpacks for nursing students because it offers a high quality experience.  The main compartment on this is usually huge, and the side pockets are usually made with durable polyester. A laptop compartment (mostly located in the back panel) is usually a part of this which is great for a lot who carry a laptop or tablet.  The multiple pockets are designed to provide ample storage. This is the best backpack for nursing students because the side pockets and several compartments offer a lot of space.
A travel backpack is another one. You can get a school backpack, but usually, this may not be one of the best backpacks for nursing students since it doesn't have a bunch of pockets or strong shoulder straps. A travel backpack is good if you're not going to be carrying lots of books. But, they do offer high quality storage options, and usually, they have side pockets that are designed to provide a strong and secure experience for your backpack. These do have anti theft capabilities, but usually, they aren't as strong as other backpacks.
Then there is the laptop backpack. A laptop backpack is great because it has multiple pockets and a fully padded laptop component.  This is one of the great backpacks for nursing students because a laptop sleeve is a high quality investment.  You should consider a laptop sleeve or a laptop backpack because it will protect the laptop from falling and jostling. A laptop backpack also is simple to use and offers the padded compartments that nurses like. A backpack laptop comes with a front pocket to store everything, a padded shoulder support to help support your laptop, and a laptop backpack also comes with a USB charging cable port or holes for the charging port, so you can plug an external charger into the USB, and you can charge your computer with the laptop backpack.  This is one of the great backpacks for nursing students because a laptop backpack accomplishes both things, and having usb charging on the go is good. If you can, you can always add usb charging within the component, but a laptop backpack offers both of these. It also comes with an anti theft system, since of course, you're carrying an expensive piece of machinery.
These are the best options, and usually, when choosing these nursing school backpacks, look for these types.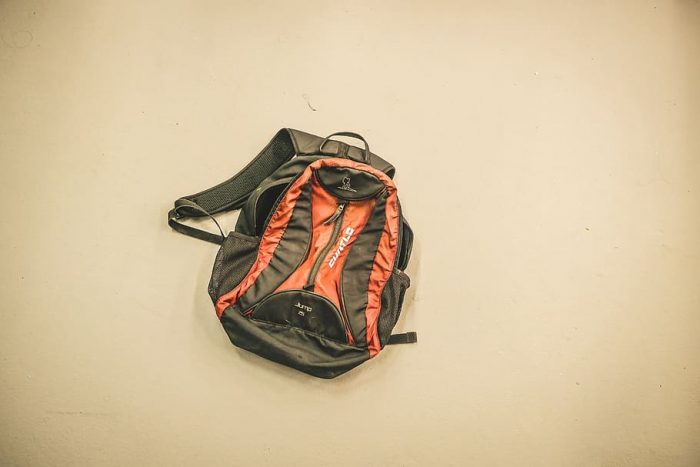 What Is The Best Backpack For Nursing School
There are plenty of backpacks out there that can be used for just about anything, but when it comes to the best ones for a nursing student you'll want to look at options like the Matein Travel Backpack or the SwissGear 1900 Scansmart 17 inch Laptop Backpack (check the features here). Other options are the Volher Anti-Theft High-Quality Backpack which will help protect all of your gear, no matter what you're storing.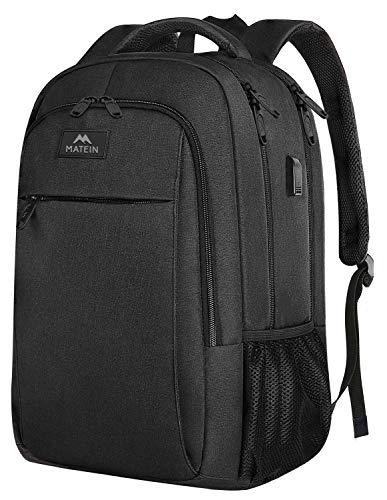 The best backpack for nursing or medical school students and one of the best backpacks for nursing students is the High Sierra Fly-by Elite backpack with laptop sleeve. The laptop sleeve offers a great place for you to put your items, and the laptop sleeve offers ample protection. But, this is one of the best backpacks because it is strong.
It's water resistant, has shoulder straps that are easy to use, offers a main compartment that you can customize. High Sierra is known for their high-quality backpacks. This high sierra bag is no exception, and the added laptop sleeve and the durable polyester is the perfect school backpack for you to use.  The anti theft system of this high sierra bag means that medical students do not need to worry about potentially losing their items since the security of this anti theft system makes it one of the best backpacks for you to protect yourself.
This high sierra backpack comes with shoulder straps that are strong. That means, even if you're carrying a bunch of books for your associates program, you don't have to worry about it breaking. High Sierra knows that you need something that will stick with you, and the high Sierra Fly-By Elite will do the job.  It has a main compartment that does fit most laptops, which means that if you need to quickly throw everything in there, you can with this high sierra bag. But the many pockets offer locations for everything from your water bottle to key fobs, and even a USB charger, so you can use this on the go.
High Sierra is one of the big guns for backpacks, and this is no exception. While it is expensive, you're getting quality, and high sierra is a good one to choose.
Best Backpacks For Nursing School
If you're already a nurse and you need a way to carry around all of your gear you're going to want to take a closer look at bags that are specifically made for nurses, like the Nurse Mates Ultimate Nursing Bag. You could also look at quality bags in general, like the Vera Bradly Triple Zip Hipster or the Crest Design Water Repellent Shoulder Bag. They give you plenty of space and storage options.
What Is The Best Backpack?
The best overall backpack is the NOMATIC Travel Pack or any of the packs you can get with Life pack or Outdoor Adventure. These are going to give you plenty of pockets and accommodate storage options while still being simple and easy for you to carry around with you. Because they're designed for outdoor use they're actually rugged and durable as well. Check for more options here: https://www.nursetheory.com/best-school-bags-nursing-medical-students/.
What's In A Nursing School Backpack?
A nursing school bag is going to have a number of different pieces of equipment in it to help you be ready for absolutely anything. You'll have easy access to things like scissors and micropore tape, lotion, hand sanitizer, keys, saline flushes, pens, sanitary items that include gauze, masks and gloves, OTC medications, a stethoscope and your books. You may also have a pocket for your water bottle, which is good if you're in class for a long period fo time and need to rehydrate.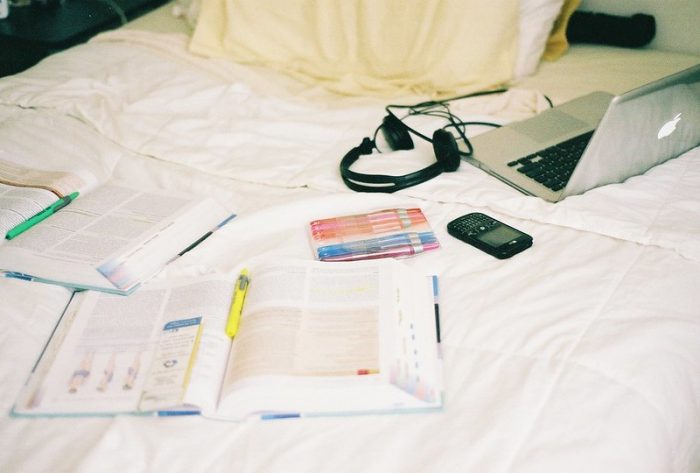 Do College Students Use Rolling Backpacks?
Many college students use rolling backpacks because they're a whole lot easier to get around with. After all, if you have a rolling backpack you can carry more and fit books and other supplies with you because you don't have to carry the weight on your back. A rolling bag helps you to maneuver easily. You can also carry everything you need for your classes, associates program, and even beyond.  Even if you just need a water bottle to rehydrate after a long class, a backpack lets you carry everything without fumbling around.
How Big Is The JanSport Student Backpack?
This backpack is actually 34L inside, which means you're going to have a whole lot of room to carry the items that you might need throughout the day and then some. You'll have a little extra weight with this bag, however, as it weighs a little over 1 ½ pounds just on its own. When you're done filling it up with all of your gear you're going to have a bit of added weight to deal with.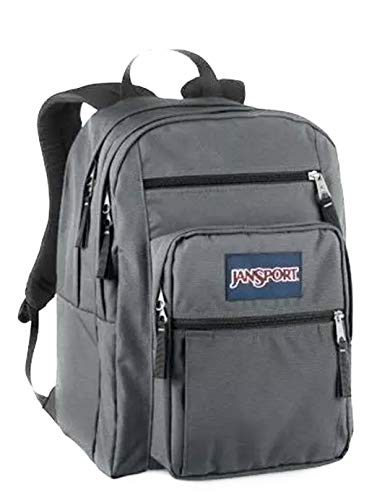 What Nurses Should Always Carry?
Nurses should always carry a stethoscope, scissors, medical tape, a watch with a second hand, hemostat, penlight, hand sanitizer and a permanent marker or pen. These items will make sure that you are always prepared for anything that might happen or that you might need in an emergency situation without having to go somewhere else to get the carrying supplies.
What Bags Do Nursing Students Use?
Nurses use a number of different types of bags depending on just what they're going to be doing and the type of equipment or items they need to carry around. Nursing students might need a backpack or a rolling backpack that lets them carry all of their equipment plus their textbooks while nurses might need more gear. Bags like the Nurse Mates Ultimate Nursing Bag and the ADC Nylon Medical Bag are popular with nurses because they provide plenty of storage and different spaces to keep all of your equipment organized.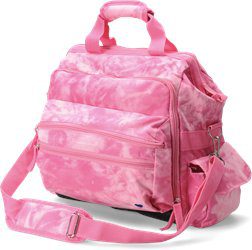 What Backpacks For Nursing Are Trending?
The most popular nursing school backpacks right now are actually Swedish in design. The Fjallraven Kanken Classic Backpack is the most popular, trending backpack for just about everyone, and that's because it has a whole lot of pockets, features and a sleek design. The Herschel backpack Little America is another popular option and brands like JanSport definitely come into play as well.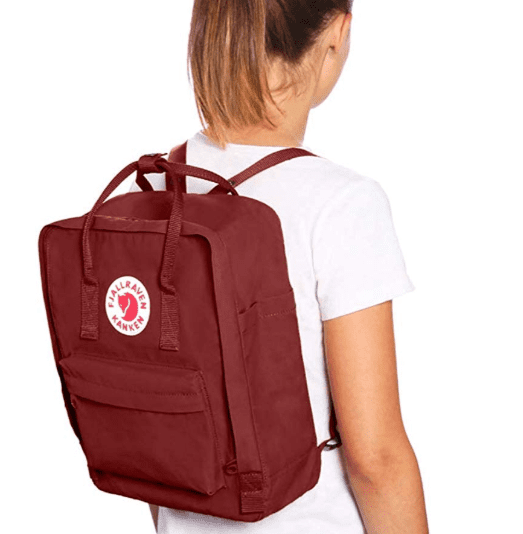 Overall, choosing the best nursing backpacks doesn't have to be as difficult as you might have thought and you could end up with something that works for you for a long time to come.
Last Updated on September 5, 2022 by Jeremy Romero
DISCLAIMER
(IMPORTANT)
: This information (including all text, images, audio, or other formats on FamilyHype.com) is not intended to be a substitute for informed professional advice, diagnosis, endorsement or treatment. You should not take any action or avoid taking action without consulting a qualified professional. Always seek the advice of your physician or other qualified health provider with any questions about medical conditions. Do not disregard professional medical advice or delay seeking advice or treatment because of something you have read here a FamilyHype.com.