Need help in choosing the best sunglasses for you this summer? Sunglasses protect your eyes well. It is hard to choose though when there are so many sunglasses types, brands, and styles available in the market. But don't worry. With the various sunglasses options out there, we are here to guide you. This article will give you helpful tips in choosing the right one for you and your family.
Whether you're looking for the best sunglasses for men or women, the important factors are the same. Start by looking for an indicator of 100% UV blocking lenses. Make sure you choose large lenses that block the lightest coming in from all around your eyes. Choose polarized lenses if you are highly active outside. Look for stylish ones that work with your face shape. Finally, don't overspend.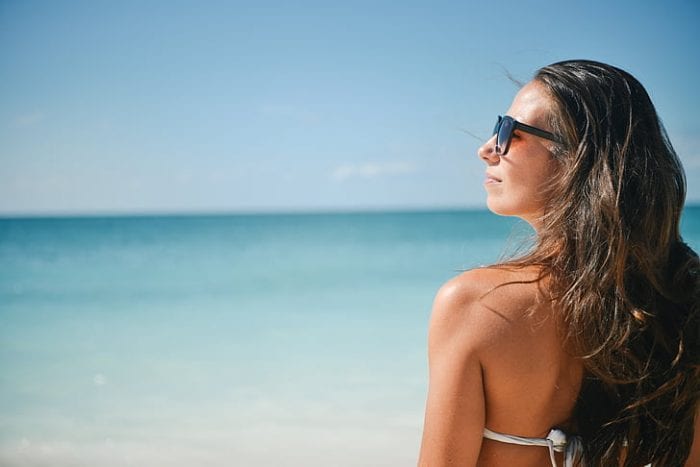 Let's start by looking at the best types of sunglasses available on Amazon. Then we'll talk more about the important features you should look for before buying sunglasses. We'll wrap this article up with some sunglasses FAQs to round things out.
Best Sunglasses – Best Options For Men and Women
Best Oakley Men's Oo9236 Sunglasses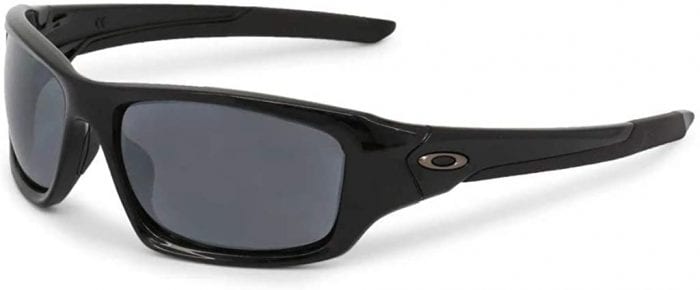 Oakley makes some of the men's best eyewear options with good value.
These have a plastic frame and polarized lenses. There is a 100% UV protection coating over the lenses, as well. The lens width is 60 millimeters for plenty of coverage. This sunglass pair also comes with a case. The frame is durable and lightweight for extra comfort.
Best Sunglasses
Pros:
100% protection from UV rays
Has a stress-resistant frame
Best lightweight sunglasses for comfortable all-day wear
Sunglasses case included
Polarized sunglasses

Cons:
Not well ventilated
Not packaged well
Could use more side sun blockage
Best SUNGAIT Lightweight Sunglasses UV400 Protection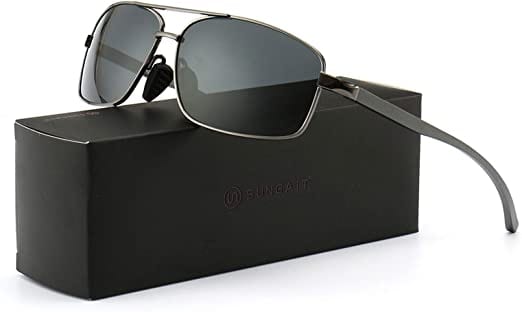 These are the best polarized eyewear options that block 100% of UV rays.
The lenses are 62 mm wide. They have a lightweight metal alloy frame that's comfortable enough for all-day wear. These are some of men's best sunglasses in the budget-friendly category. It has nose pads that are adjustable so you can get the perfect fit. Your purchase includes a cleaning cloth, a soft pouch, and a mini screwdriver.
Best Sunglasses
Pros:
Highly affordable sunglasses
Several best color choices
Lightweight sunglasses and adjustable for the perfect fit
Large lenses
Well-made durable frame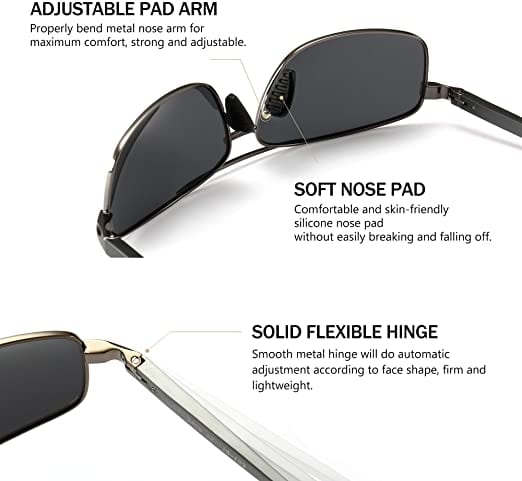 Cons:
Reflective inside
Lenses scratch easily
Doesn't block light on the sides
Best Michael Kors MK2024 Sunglasses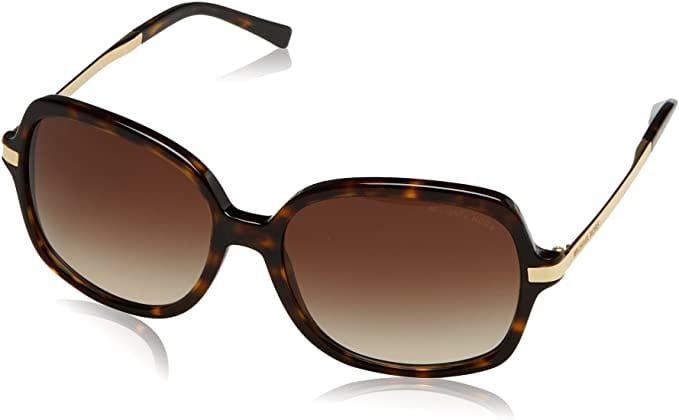 These best eyewear products have a lens width of 57 mm.
They're non-polarized with a plastic frame. There's a 2-year international warranty included with your purchase. This pair is for women, and it comes with a case. You do get UV protection with these best sunglasses. They're priced affordably and come packaged nicely.
Best Sunglasses
Pros:
Good value for money
Nice sunglasses style
UV protection for your eyes
Sunglasses case included
Warranty coverage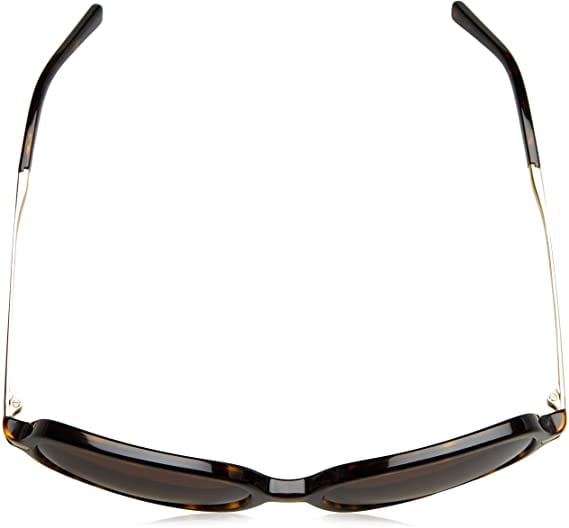 Cons:
Not ideal for narrow face
No polarization
Best RIVBOS Polarized Sports Men's Sunglasses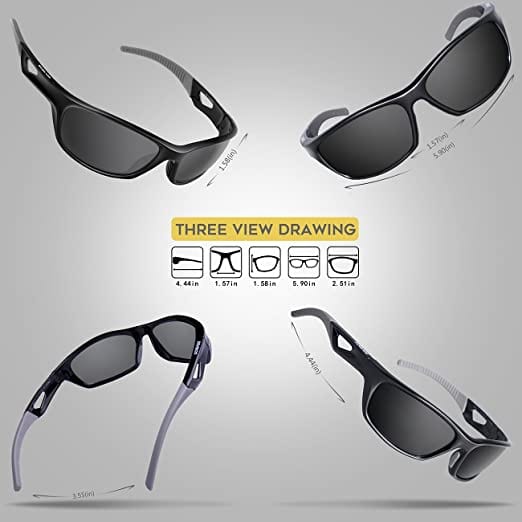 These sunglasses come in many color choices best for men.
They have a plastic frame with polarized polycarbonate lenses. The lenses are 64 mm wide. They're mirror-coated and provide 100% UV protection. They're also impact-resistant. These are sports best sunglasses, so they're extra durable. You'll also get a hard case, a cleaning pouch and cloth, a headwrap, and an instruction booklet with your purchase.
Best Sunglasses
Pros:
Budget-friendly sunglasses
Durable sports sunglasses
Stylish with many color options
Polarized for anti-glare
High clarity lenses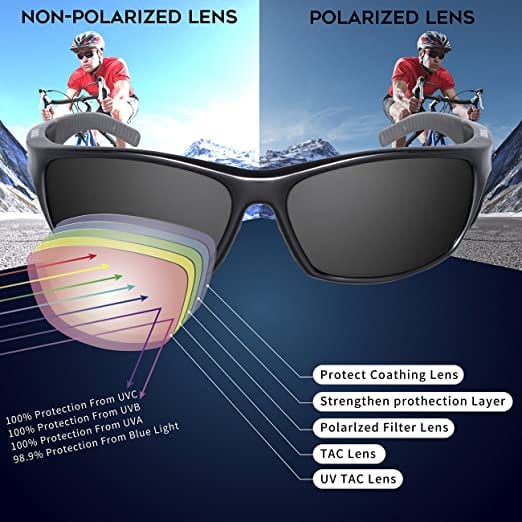 Cons:
May be too lightweight
Rubber on earpieces comes off
Basic sunglasses
What Sunglasses Best Used For?
Sunglasses – Best Features
They serve a very important purpose.
Most of us like the best sunglasses to look good on our faces. However, we also want them to serve an important purpose. They need to protect our eyes. UV rays cause a lot of damage to your eyes. Exposure to ultraviolet light causes the following issues:
Cataracts
Skin cancer around your eyes
Pterygium
Macular degeneration
Corneal sunburn
Look for the best sunglasses with a sticker indicating 100% UV protection. Even inexpensive sunglasses often have lenses that block all UV ray exposure. Don't feel like you must spend a lot of money to get the best sunglasses that provide good protection for your eyes.
The darkness of the lenses doesn't matter. Neither does the color of the lenses. Those factors aren't what protect your eyes. Some lenses are light colored but coated in UV protection. The UV protective coating is what makes them good for preventing damage to your eyes.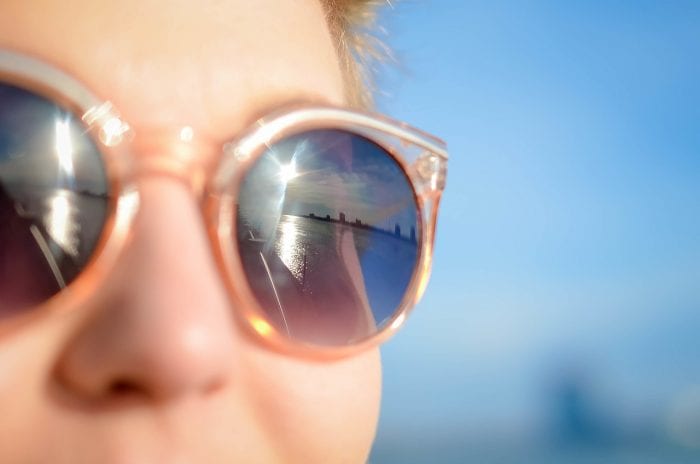 More Coverage Is Best
Sunglasses
The more coverage you get from your lenses, the better protected your eyes will be. For instance, the best eyewear for eye protection are the wraparound style. They block light from coming in on all sides.
If you don't like the wraparound look, you should choose a good pair of sunglass with large suglasess lenses. These help to block more light than those with small lenses that only cover your eye.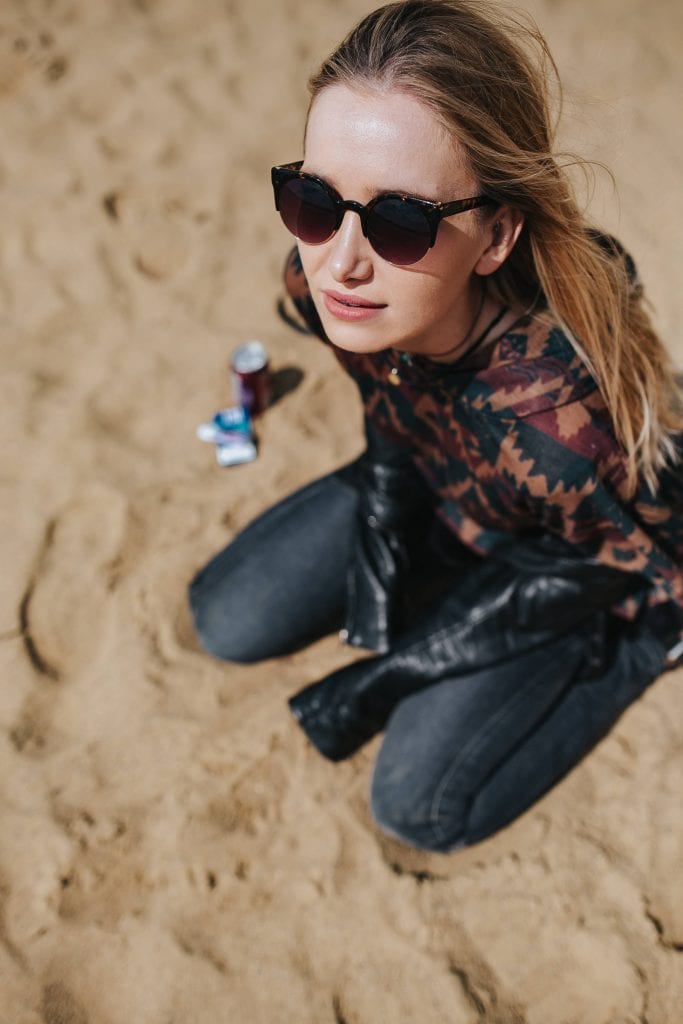 Consider Best Polarization
Best Sunglasses
Polarized lenses provide better clarity in situations where glare is an issue. A good example of when polarized sunglasess lenses come in handy is with fishing. If you're fishing in a river, polarized glasses allow you to see down into the water better. The polarization cuts the glare coming off the top of the water.
Anyone who likes to do things outside in the sun will benefit from polarized lenses. They're also better for use while driving.
Sunglasses Best Styles
Best Styles of Sunglasses to Consider
Several different styles exist. You can choose anything from aviator to retro square style, and even cat eye sunglasses styles. Here's a look at a few of the most popular types.
Aviator
This model of sunglasses was born out of the aviation industry. Best Aviators have a classic teardrop lens shape.
The sunglasses usually have dark metal frames and smoky lenses. Aviator sunglasses are good at blocking out sunlight from many angles due to their shape.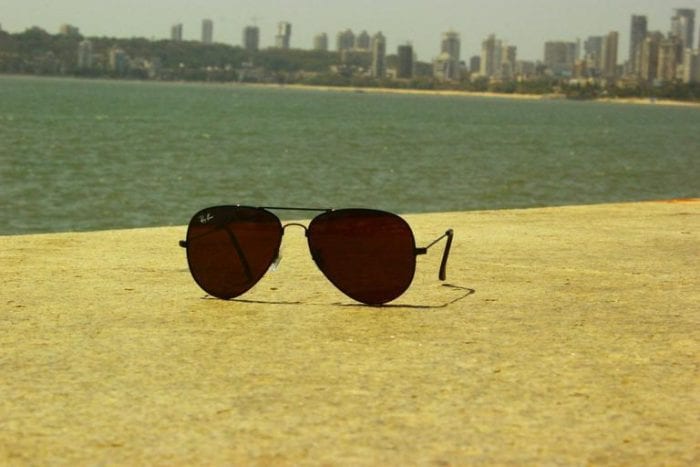 Sport 
Most best sport sunglasses have thin lenses that taper towards the outside of the face.
Many sport types are equipped with polarized lenses. They can have a metal or plastic frame but more often have plastic frames.
Wraparound
Sometimes these sunglasses are best referred to as driving glasses.
They have the best material for the frame that wraps around the side of your face.
Essentially, these block out all sunlight. These sunglasses are usually made of plastic and look more bulky than other types of glasses.
Retro Square
These sunglasses types have a boxy shape best for those who want that retro look.
The frames are typically thicker, too. These work well with most face shapes.
Round
These sunglasses round types have large or small lenses.
If you're going to get this type of sunglasses, make sure you choose large lenses that cover more of your eye area.
You'll find them with all sorts of frames and in all sorts of colors. Make sure you try them on before buying. Round sunglasses aren't as versatile with different face shapes.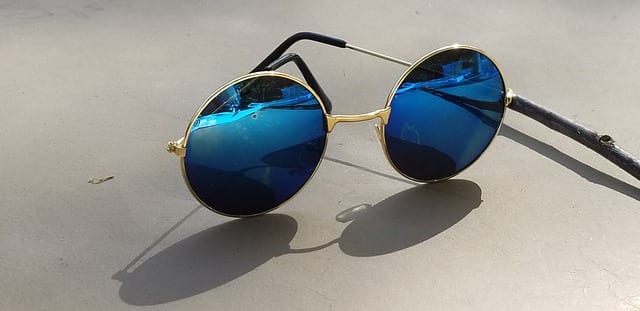 Don't Break The Bank
You don't have to spend a lot of money to find a good pair of sunglasses with UV protection for your eyes. There are tons of aviators for less than $20. In fact, you can find almost every style for a low price. The key is to make sure they still have 100% UV protection.
It's best if you decide how much you're comfortable spending before you start shopping for your pair. That way you're less likely to overspend for your eyewear.
Best Sunglasses – Conclusion
Protection for your eyes is important. There's no doubt about that. The great way to get that protection is to wear eyewear products with lenses that provide 100% UV protection. You can also look for polarized lenses that will help eliminate glare for you.
Choose large lenses that provide some coverage around your eyes, too. That will ensure less light comes in through the sides. Keep in mind you don't have to spend a ton of money to get a good quality pair of sunglasses. So, stick to your budget and choose a style that makes you feel good.
Sunglasses – 
FAQs
Which brand of sunglasses is great?
Many reviewers place Ray-Bans at the top of the list for best sunglass brand.
Which polarized sunglasses brand is the most recommended?
The best polarized sunglasses are Warby Parker Durand. Most of their glasses come with polarized lenses without having to pay more for them.
What are the top 5 eyewear brands?
Ray-Ban Sunglasses
American Optical Sunglasses
Oakley Sunglasses
Maui Jim Sunglasses
Persol Sunglasses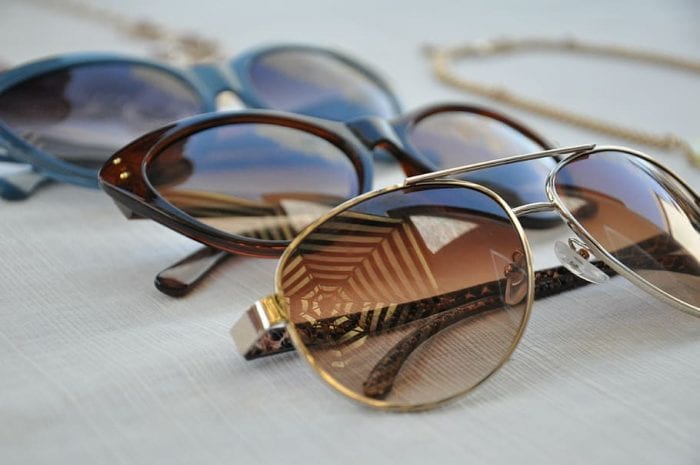 Are expensive polarized sunglasses worth it?
If you can afford them, yes, they are worth it. They are typically made of higher-quality materials. They usually have better optics. The sunglasses lenses will be scratch-resistant. You often get better warranties with more expensive sunglasses, as well.
Mauji Jeans Vs Oakley: Which Eyewear Is Better?
Oakley's have an issue with scratched lenses sometimes. Besides that, these two sunglasses brands run neck and neck on quality.
What are the most stylish sunglasses?
Right now, skinny sunglasses and mirrored lenses are the most in style.
Last Updated on August 12, 2022 by Raymond Sy Tamco
DISCLAIMER
(IMPORTANT)
: This information (including all text, images, audio, or other formats on FamilyHype.com) is not intended to be a substitute for informed professional advice, diagnosis, endorsement or treatment. You should not take any action or avoid taking action without consulting a qualified professional. Always seek the advice of your physician or other qualified health provider with any questions about medical conditions. Do not disregard professional medical advice or delay seeking advice or treatment because of something you have read here a FamilyHype.com.