Hardwood floors are beautiful, but they often need special care. Cleaning methods that work well for other kinds of floors can cause damage to hardwood floors. Vacuuming a hardwood floor is ok but only with some vacuum cleaners. You need to get one that won't scratch or dull your hardwood floors.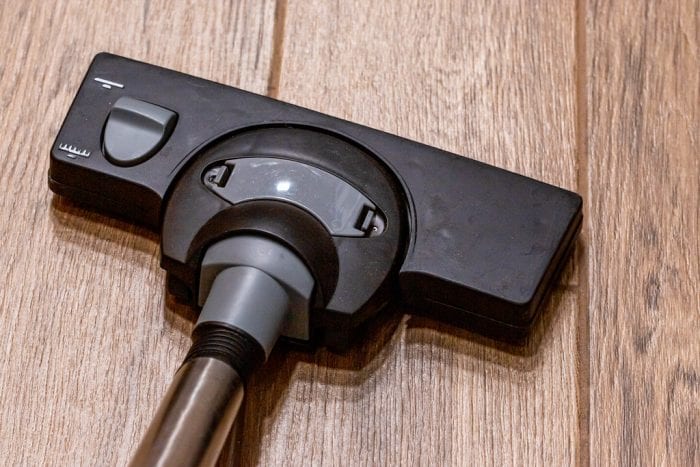 Vacuums For Hardwood Floors
The best vacuums for hardwood floors are made for cleaning bare floors or has an option for bare floors. If your home has only hardwood flooring, a stick vacuum may be all you need. However, strong suction is better for hardwood floors, so a traditional vacuum cleaner could be a better option. Choose between different types of vacuums, corded or not, and check the weight of your options.
In this article you'll find all the information you need for choosing the right vacuum cleaner for your hardwood floors. We'll talk about what's important to look for, before checking out some vacuum cleaners available on Amazon.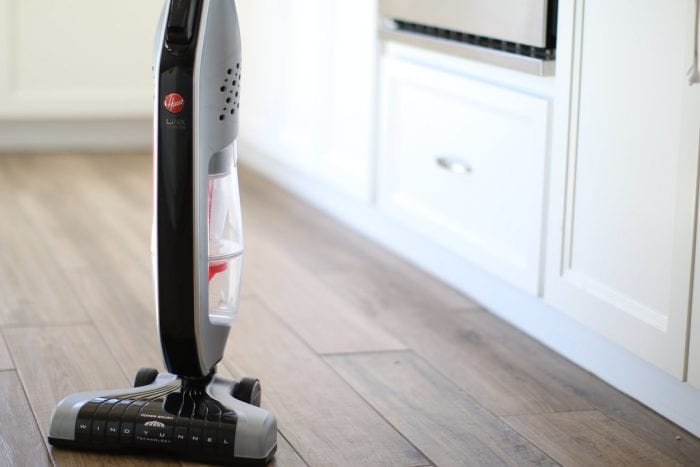 Sweep Or Vacuum The Hardwood Floors?
It's better to vacuum hardwood floors. This is because sweeping isn't efficient. When you sweep the floor, it's inevitable you'll lose some of the debris to scatter or blowing away.
A good vacuum cleaner won't scatter the dirt and debris about the floor. It will suck everything up without having to chase it down. Some vacuum cleaners that are good for hardwood floors have soft-bristled brushes to keep dirt from scattering or sweeper brushes. Soft brushes do a good job pulling dirt and debris in to get sucked up.
Strong Suction Is Important
A vacuum cleaner picks up more than just large crumbs and other debris. It also gets dust, pet dander, and other fine particles up off wood floors. Choose a vacuum with strong enough suction to pull dirt out of the cracks between planks for the cleanest floors.
Some manufacturers indicate suction power with a measurement for CFM. CFM is short for cubic feet per minute and tells you how much air is sucked into the vacuum cleaner within one minute. Look for a higher CFM for more suction power. Average vacuum cleaners have CFMs between 50 and 100.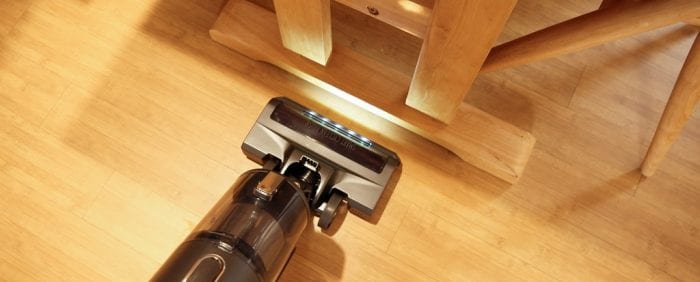 Corded Or Cordless
This may seem like a simple decision. Cordless is more convenient because you don't have to work around a cord. However, it isn't quite that simple.
Cordless vacuums often don't have as much suction power as those that are corded. The battery life of a cordless vacuum cleaner doesn't always last long enough to clean all your floors. Also, many cordless vacuums have dust bins with little capacity for dirt, so they must be emptied frequently.
Cordless options come in different kinds of vacuum cleaners. Many of them are good as additions to households that also have traditional corded vacuums.
The Types Of Vacuums For Hardwood Floors
Let's look at the different types of vacuums you can choose from.
Canister vacuum – A canister vacuum is a good option for hard floors. It consists of a rolling canister that traps the dirt and debris, a hose, and a vacuum wand. They're easy to move about because the wand is separate from the canister that houses the heavy motor.
Upright vacuum – Upright vacuums are the most common type found in many homes. They come in bagged and bagless versions. Some of these are ok for use on hardwood floors. Just look for an option to turn the roller brush off.
Stick vacuum – A stick vacuum can be corded or cordless. Depending on your choice, make sure to look at the battery life, how long it takes to charge, what tools it comes with, and what the weight distribution is.
Handheld vacuum – Handheld vacuum cleaners are good for cleaning stairs, floors, furniture, and more. Some are only handheld. Others convert, usually from a stick vacuum.
Robot vacuum – Robot vacuums have increased in popularity over the last several years. Most consumers use their robot vacuums to cut down on debris and pet hair daily. Then, they use another kind of vacuum on heavy cleaning days.
Make Sure It Is Not Too Heavy
Vacuum cleaners that are heavy are hard to maneuver. If they're too hard to move around, you're less likely to get them out. Think about the way you'll use your vacuum cleaner. Will you take it up and down the stairs? Do you have a lot of furniture to maneuver around? Do you have flooring transitions?
It's more difficult to use a heavy vacuum going up and down stairs. It's also harder to get around corners and other obstacles when your vacuum cleaner weighs a lot. Choose one that's light enough to facilitate your needs.
The Best Vacuums For Hardwood Floors Options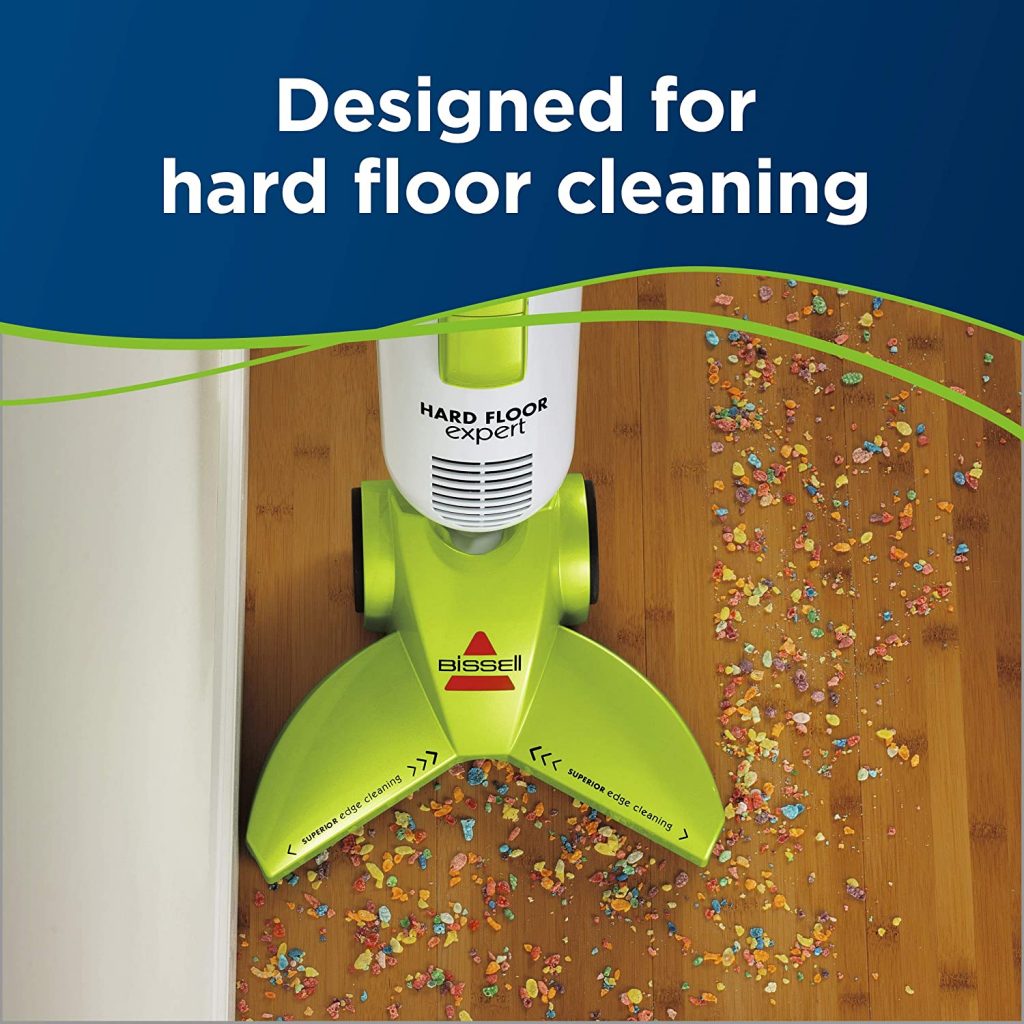 This is a corded stick vacuum that's meant for cleaning up dust and debris. The cord length is 20 feet. It has a bagless bin that's easy to empty. The vacuum head has a slight V-shape to it that traps debris in the center. The shape makes it less likely for debris to scatter so it's more likely to get sucked up. The shape also makes it easier to clean around corners.
Pros:
Highly affordable
Lightweight
Good at cleaning debris
Not too loud
Makes edge and corner cleaning easy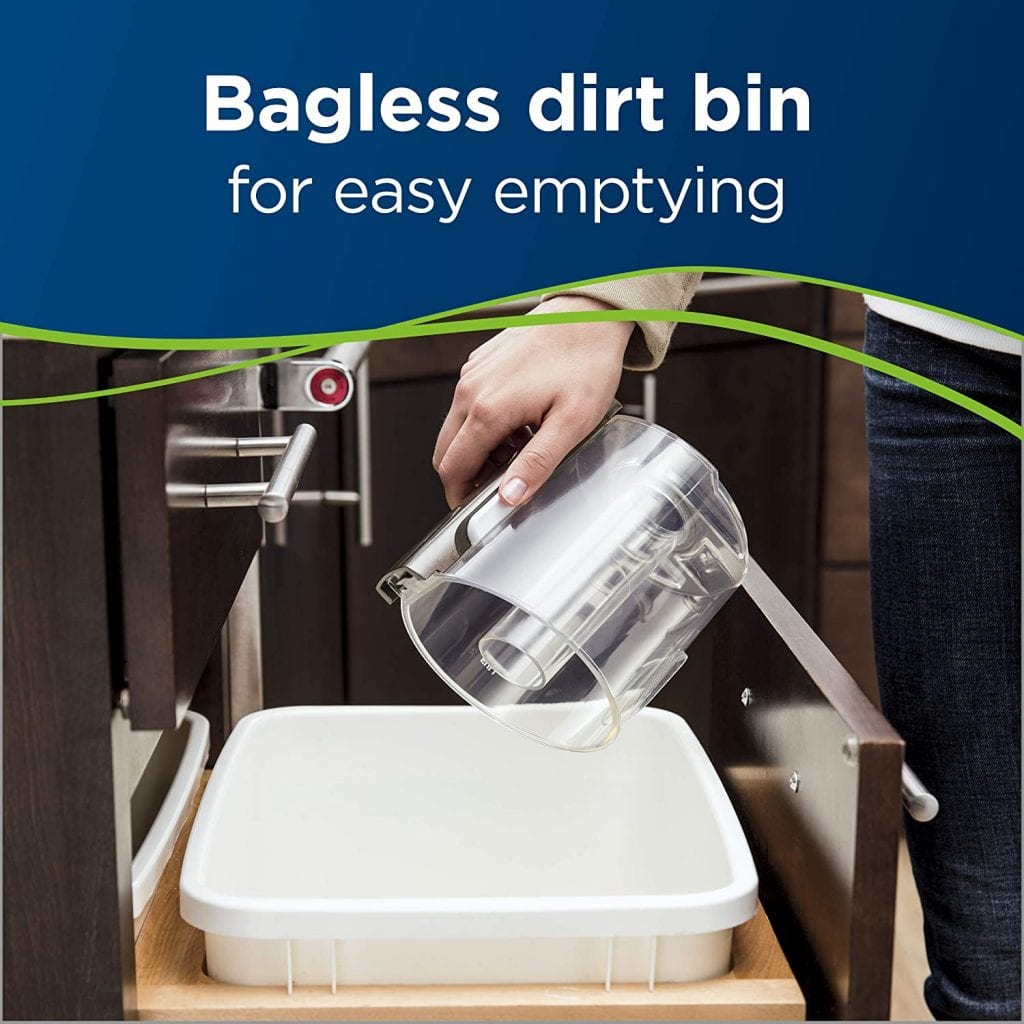 Cons:
Clogs easily
Vacuum head is narrow
Emptying the bin is messy

The Featherweight is a stick vacuum that comes in four color choices. It is a budget-friendly option for anyone with lightweight cleaning to do. It converts to a handheld vacuum cleaner that's easy to use on the stairs and furniture. The vacuum only weighs 3 lbs. It's corded with 15 feet of cord to work with.
Pros:
Budget-friendly
Lightweight
3-in-1 vacuum
Picks up pet hair
BISSELL donates to pet foundation for every purchase
Cons:
Small capacity
Short cord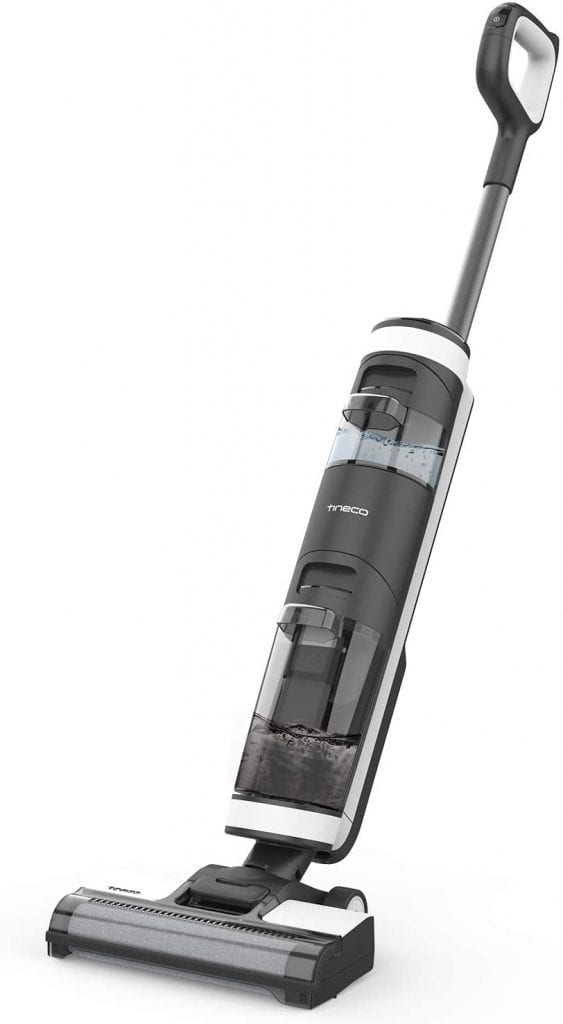 This is more than just a vacuum. It's a whole floor-cleaning system. It's loaded with smart technology that senses dirt and debris. It's self-propelled so you don't have to work hard pushing it around. A built-in LED display shows you settings and options for cleaning your floors, as well as battery life left. These are cordless vacuum cleaners that can get up to 35 minutes of cleaning time per charge.
Pros:
5-in-1 floor-cleaning tool
Voice control enabled
Cordless and lightweight
Self-propelled
iLoop Smart Sensor technology detects what system to engage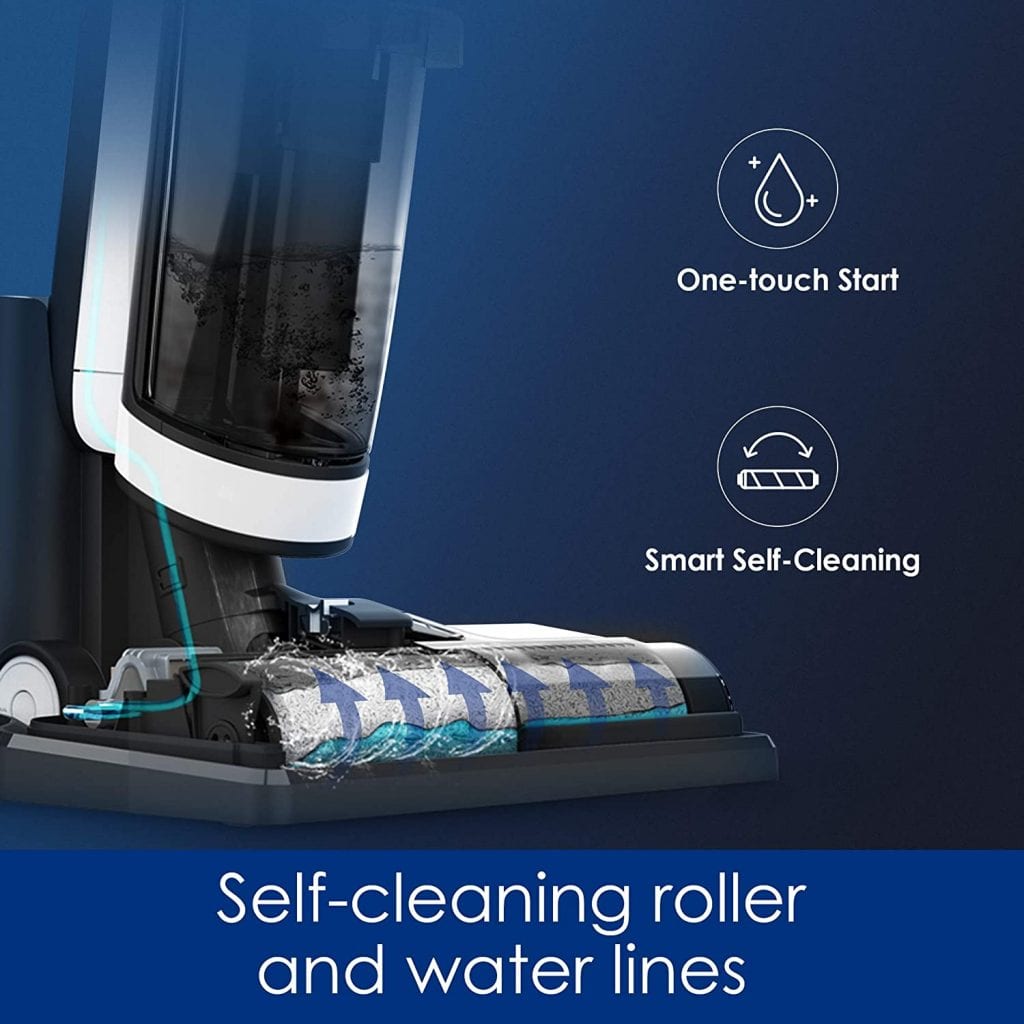 Cons:
Expensive
Battery life isn't long enough
Long charging time
Vacuums For Hardwood Floors Conclusion
Vacuum cleaners best for hardwood floors won't scratch, dent, or damage the wood in any way. Decide whether you want a vacuum to use on all sorts of different flooring or one that is meant only for hardwood floors. Look for vacuum cleaners with strong suction and attachments for your cleaning needs. Choose corded or cordless. Finally, pick the type of vacuum that suits your cleaning needs the best.
FAQs About The Best Vacuums For Hardwood Floors
Is Dyson vacuum good for hardwood floors?
Dyson vacuums are good for hardwood floors. Some versions even have sensors that detect when you move from carpet to hard flooring. They adjust automatically.
Do robot vacuums scratch hardwood floors?
Generally, no, robot vacuums do not scratch hardwood floors. There's a higher risk of damage to wood floors when any of the wheels are hard. Sometimes dirt or debris gets stuck under the hard wheel and dragged across the floor. There is potential for scratching the wood, in this case.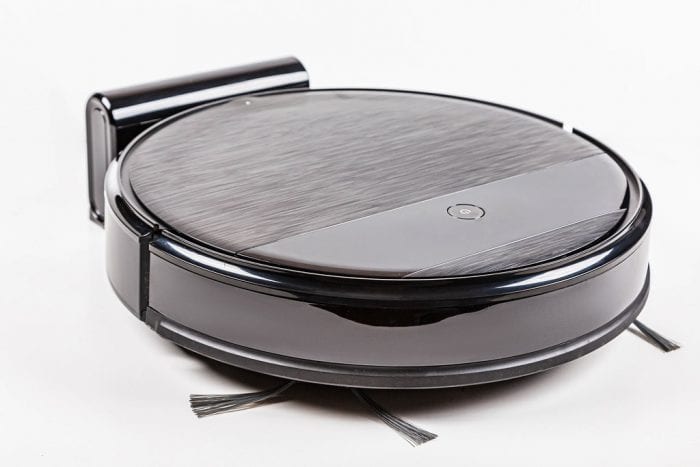 How do you clean wood floors naturally?
Vinegar and lukewarm water are combined to clean hardwoods naturally.
How do you deep clean wood floors?
Start by ridding the floor of dirt and debris. Next, mop the floors with a soft pad and a wood floor cleaner, such as Bona. If you encounter tough spots where grime has built up, use floor cleaner and a rag or a putty knife to scrape buildup off.
Is Dyson v10 Motorhead good for hardwood floors?
The Dyson v10 Motorhead is better for carpet than hardwood floors.
Which vacuum is better, Shark or Dyson?
Dyson is more premium than Shark, though that's also why Dyson vacuums are so expensive. Both brands make high-quality floor cleaning products. Shark has a better variety of vacuums at more affordable prices.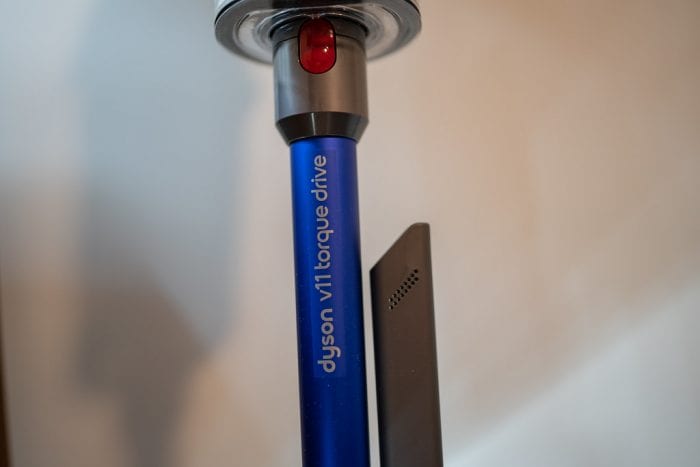 Will Swiffer ruin hardwood floors?
Swiffer products are fine for cleaning hardwood floors if you use them properly. Don't saturate the floors with solution. Damage can occur when hardwood floors get too wet.
How does Martha Stewart clean hardwood floors?
Martha Stewart recommends using a traditional mop. She also recommends natural cleaning solutions, such as plant-based soap mixed with white vinegar and distilled water.
Is Pine Sol safe for hardwood floors?
Pine Sol is a multi-surface cleaner. It's ok to use on hardwood floors, if you dilute it. Mix a ¼ cup of Pine Sol with a gallon of lukewarm water for a safe cleaning solution. Note that it's only safe for use on sealed wood floors. Also, don't use it to clean wood floors that have been oiled or waxed.
Disclaimer: FamilyHype.com (Family Hype & FamilyHype) is a participant in the Amazon Services LLC Associates Program, an affiliate advertising program designed to provide a means for sites to earn advertising fees by advertising and linking to Amazon.com.
Last Updated on November 7, 2021 by Marie Miguel
DISCLAIMER
(IMPORTANT)
: This information (including all text, images, audio, or other formats on FamilyHype.com) is not intended to be a substitute for informed professional advice, diagnosis, endorsement or treatment. You should not take any action or avoid taking action without consulting a qualified professional. Always seek the advice of your physician or other qualified health provider with any questions about medical conditions. Do not disregard professional medical advice or delay seeking advice or treatment because of something you have read here a FamilyHype.com.