While some people are unsure if you need to wear a life jacket for a jet ski, we're here to tell you that if you are not a strong swimmer or if you will have a young person (under the age of 12-14) on your jet ski, you will need a life vest.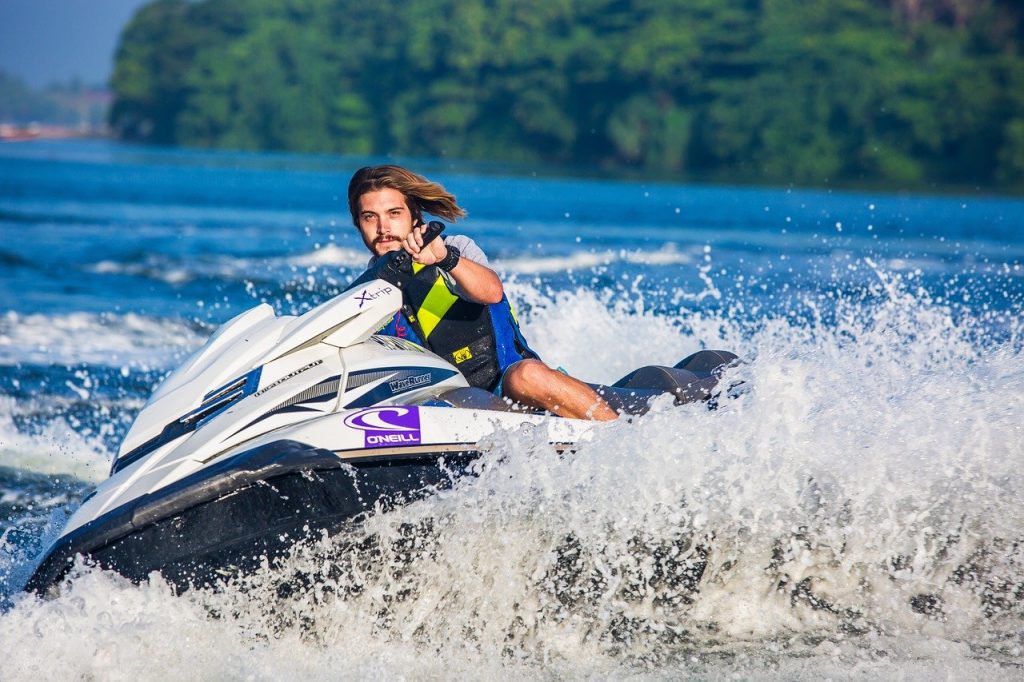 Of course, state laws vary regarding life vest use while operating or riding on a jet ski, it is always a good idea to err on the side of caution and use the appropriate device if you're unsure. It would be better to be properly outfitted and avoid any accidents than the alternative!
Although fit is extremely important when it comes to choosing life vests, you should also make sure to opt for a USGC-approved vest if possible to ensure high quality and good design. It's not worth cutting corners when it comes to your safety.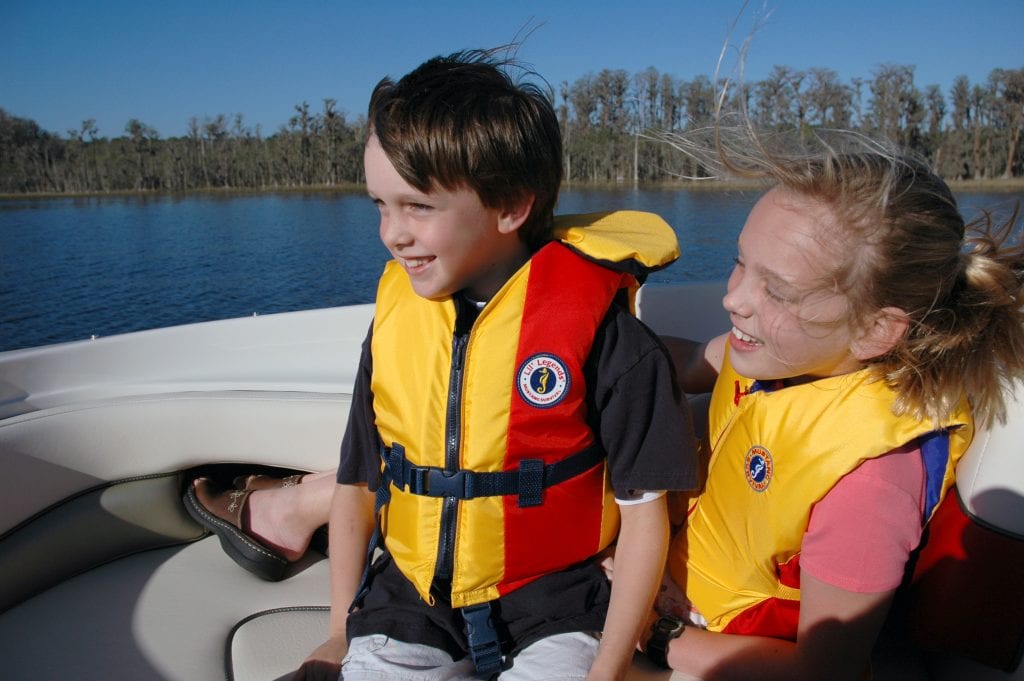 Some of our favorite life vests for jet skis include the following:
For Adults
O'Brien Traditional Neoprene Adult Life Jacket – A traditional vest make to keep adults safe and comfortable while engaging in any sport in the water, this life vest is one of our absolute favorites.
O'Neill Men's Superlite USCG Life Jacket – A comfortable no-nonsense high-quality life vest adequate for a variety of activities, we'd recommend this vest for someone looking for a men's fit.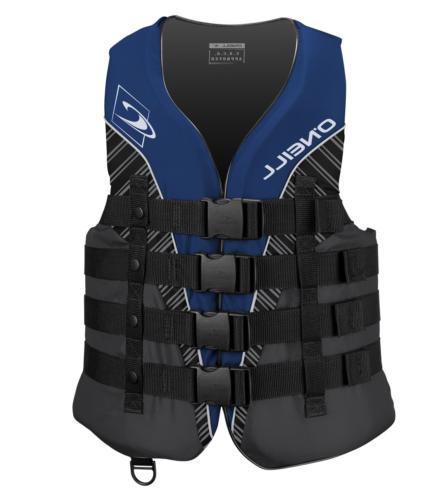 O'Brien Women's Impulse Neo Life Jacket – For a fit that many women might find more comfortable for than the male version of the vest, we'd recommend this USCG approved vest, that she'll be happy to wear! Just be sure to choose the proper size.
For Children
Although young children should not ride on a jet ski, some young people (around the ages of 10-14), may have the opportunity to do so, and it is extremely important that they are properly outfitted. Finding the right size for children is extra important, and we have one favorite to recommend for children in the aforementioned age group:
Stohlquist Fit Youth PFD – Kids': This USCG approved type 3 kids' vest is both affordable and comfortable – two must have's for kids engaging in water activities.
Frequently Asked Questions:
What type of life jacket do I need for a jet ski?
Most states don't have a specific requirement regarding which kind of lifejacket you should use for a jet ski, but some experts recommend a type 3 life vest for most jet ski users, as long as you will be supervised while operating the PWC.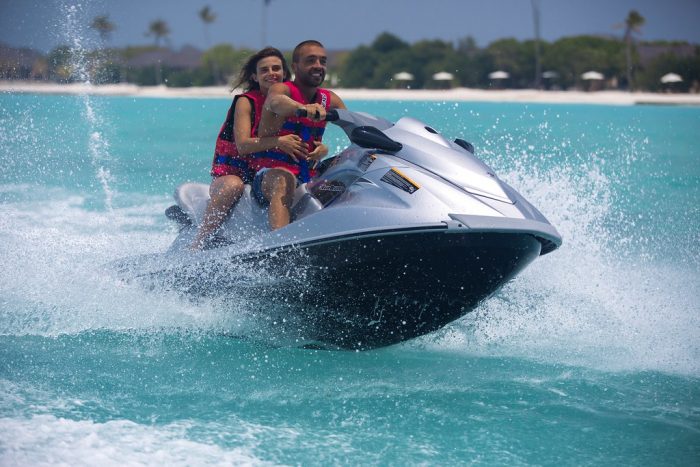 Do you have to wear a life vest on a jet ski?
State laws regarding life vest use on personal watercraft (PWC – the legal category under which jet skis fall) vary, but many state laws require life vest use for children under the age of 12-14. It is a good idea to check with your individual state's laws in order to ensure that you're complying with them, and when in doubt, wear one.
What is the difference between PFD and life jacket?
The primary difference between a PFD and a life jacket is that a PFD (personal flotation device) is made to keep the wearer safe while conscious, while a life jacket can work while the wearer is unconscious.
This has to do with the positioning of the material that makes the device float. In a life jacket, that material is toward the front of the wearer's body and positioned in such a way that they should float face-up on their back, thus making them in theory safe for someone who is unconscious.
That said, with so much bulk near the front, many competent swimmers engaging in supervised activities or swimming opt for a PFD for their safety instead of a life jacket, due to comfort.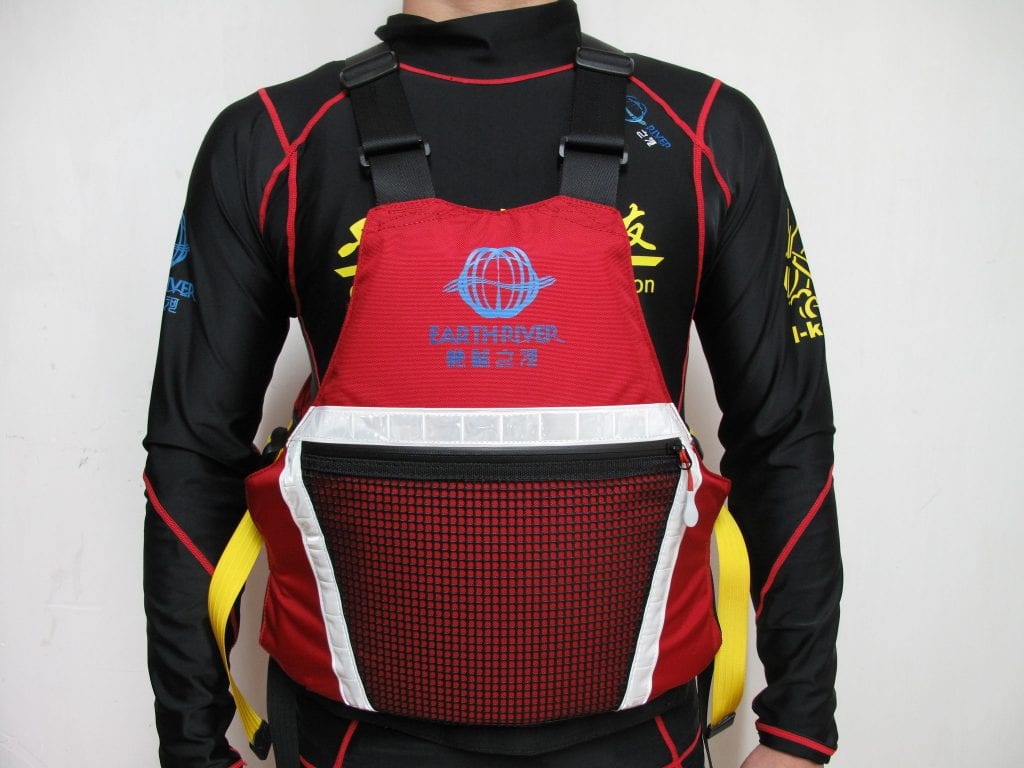 How often should you replace life jackets?
You should replace a life vest every 10 years or any time it may have undergone some kind of damage either mechanical or due to the sun, or the jacket has mold. You should also replace a life vest if it not longer fits to ensure maximum safety.
What is the safest life vest?
Type 1 lift vests are known as the safest kind of life vests because they are designed to keep an unconscious wearer's head above the water due to the distribution of the floating materials. This means that even if the person were not found immediately, they would still likely be safe from submersion for a certain period of time.
Type 2 and 3 life vests are made for supervised activities or activities where rescue would be quick, since they may not protect unconscious wearers.
Interestingly enough, there are no United States Coast Guard-approved type 1 life vests, so you may consider opting for an approved version to ensure quality and adequacy of the life vests if you're unsure which to buy.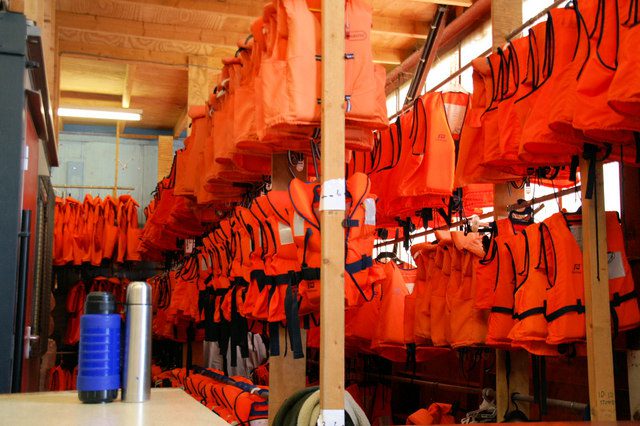 What is the difference between Type 2 and Type 3 life vests?
Type 3 life vests don't keep the wearer afloat as well for as long as Type 2 life vests, but they tend to allow for more range of motion and users often find them more comfortable.
It is suggested to use Type 3 life vests for supervised activities where rescue would be almost immediate if the wearer were to need it, while Type 2 life vests are suitable to activities where rescue would be fast.
The key difference between life vest types related to how much effort the wearer would have to do to keep their body and head afloat.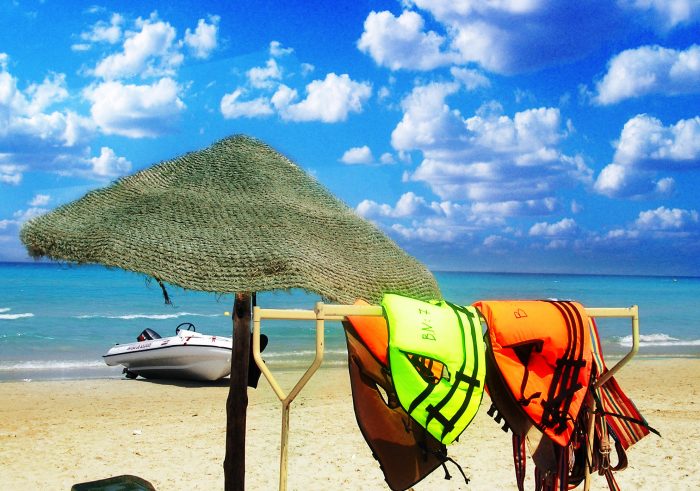 Neither Type 2 or Type 3 life vests are suitable for rough water and shouldn't be relied on for a user that may not be rescued quickly because they are not necessarily may for the wearer to float on their back (head up/above water).
In the case of jet skiing, as long as you are accompanied, either a Type 2 or Type 3 life vest would be suitable, with a Type 3 life vest likely more preferable due to the range of motion and the supervision that jet skiing usually entails.
Last Updated on November 5, 2020 by msj484
DISCLAIMER
(IMPORTANT)
: This information (including all text, images, audio, or other formats on FamilyHype.com) is not intended to be a substitute for informed professional advice, diagnosis, endorsement or treatment. You should not take any action or avoid taking action without consulting a qualified professional. Always seek the advice of your physician or other qualified health provider with any questions about medical conditions. Do not disregard professional medical advice or delay seeking advice or treatment because of something you have read here a FamilyHype.com.