There are many reasons to use a fan. That's why there are also many types of fans to choose from. So, how do you know what kind of fan is right for your needs?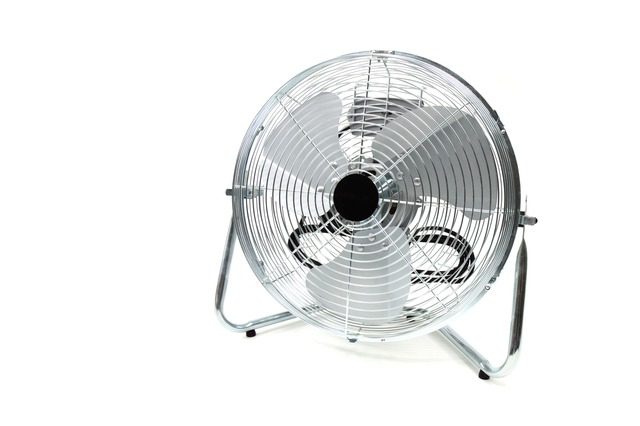 Finding the best fans usually starts with choosing the right type of fan. Look at the room you're putting it in. Do you need a window fan, ceiling fan, tower fan, or something else? Look for features you'll use like oscillation settings, various speeds, remote controls, or misters. Choose from a floor or tabletop fan. Finally, choose a fan that's powerful enough for the space it's meant for.
We're taking a minute to discuss the best fans for your home. Let's start with looking at things you should know for when you're shopping for a fan. Then we'll look at some good options you might like. Keep reading through this guide for help with choosing the right fan for your needs.
Residential Fan Types
Several types of fans exist for use in your home. Here's a quick look at the different kinds.
Travel Or Personal Fans
These are small fans meant for use in small spaces. Think about your cubicle at work, a bathroom, or maybe on the counter in your kitchen. They're generally tabletop-friendly and don't take up a lot of space. Many desk fans fall into this category.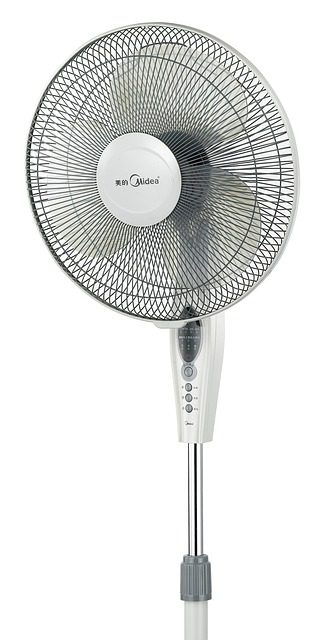 Floor Fans
Floor fans can range from simple box fans to tall tower fans. Tower fans have slim bodies and are the best cooling options for rooms that are medium to large but don't have a lot of spare floor space.
Box fans require a bit more space. They can sit on a floor or up off the floor. Typically, they're controlled by a simple dial with a few settings to choose from.
Misting Fans
Misting fans aren't meant for use indoors. If you live somewhere that's hot and you spend a lot of time outside, misting fans are good for use on a patio or deck. You get a double benefit of increased airflow with cooling moisture.
Ceiling Fans
You could also install a ceiling fan in rooms that need the extra airflow. This is a bit more complicated than buying a fan you can simply plug into a standard outlet, though. The best ceiling fans are good additions to living rooms, bedrooms, and even some porches.
Shop Fans
Shop fans or garage fans are usually larger than fans used inside the home. They're also more durable because of the environment they're used in. These fans are more powerful and intended for use in garages, home workshops, and greenhouses.
Best Fans Features
Some fans aren't as simple as they used to be. They have useful features that make some fans better than others in certain situations.
Both tower fans and some tabletop fans may have an oscillation setting. You can set the fan to oscillate back and forth, so you can circulate air through the whole room. It works well for large spaces.
Fans with adjustable heads and heights are more versatile. You can point the airflow in a specific direction and change it, if needed.
Some fans come with remotes that allow you to control your fan from across the room. Bedroom fans and living room fans are good candidates for remote features. Some of the best ceiling fans have remotes, also.
Misting fans have additional features to look for. You can get them with something called continuous fill. This allows you to connect the fan to a water source that supplies the water for the mist feature.
Most fans come with at least three fan speeds. The best cooling fans have more speeds to choose from. Decide how many speeds you'd like to have before making your fan choice.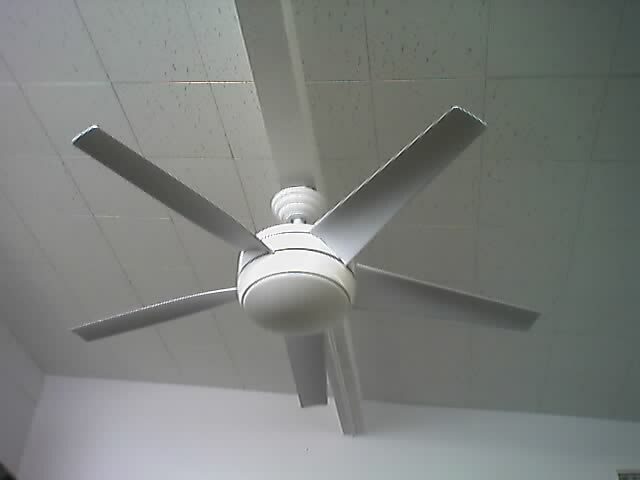 How To Choose Fan Power
How powerful do you need a fan to be? Fan power is measured in cubic feet per minute, or CFM. The higher the CFM is, the more power the fan has.
Large rooms need a fan with a higher CFM rating to get the cooling effect you may be looking for. The maximum CFM for a fan is the airflow capability when it's set to its highest power mode.
Best Fans Options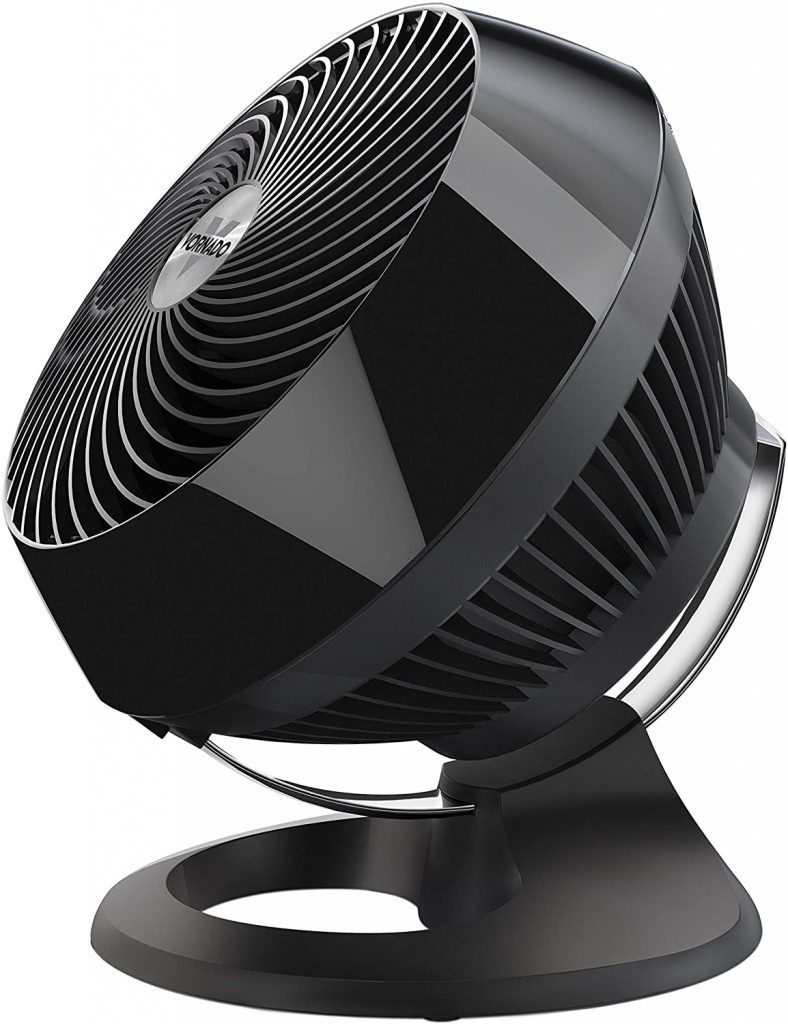 This powerful fan can sit on the floor or a tabletop. It's powered by Vornado's Vortex air circulation technology. It has 4 speeds controlled by push buttons located on top of the unit for easy access. The fan is adjustable to allow for airflow in the direction it's needed. It's been safety tested and certified. It's also backed by a 5-year warranty. Its powerful airflow can reach 100 feet.
Pros:
4 speeds
Easy to control
Good air circulation
Good value
Helps cool rooms to keep A/C from overworking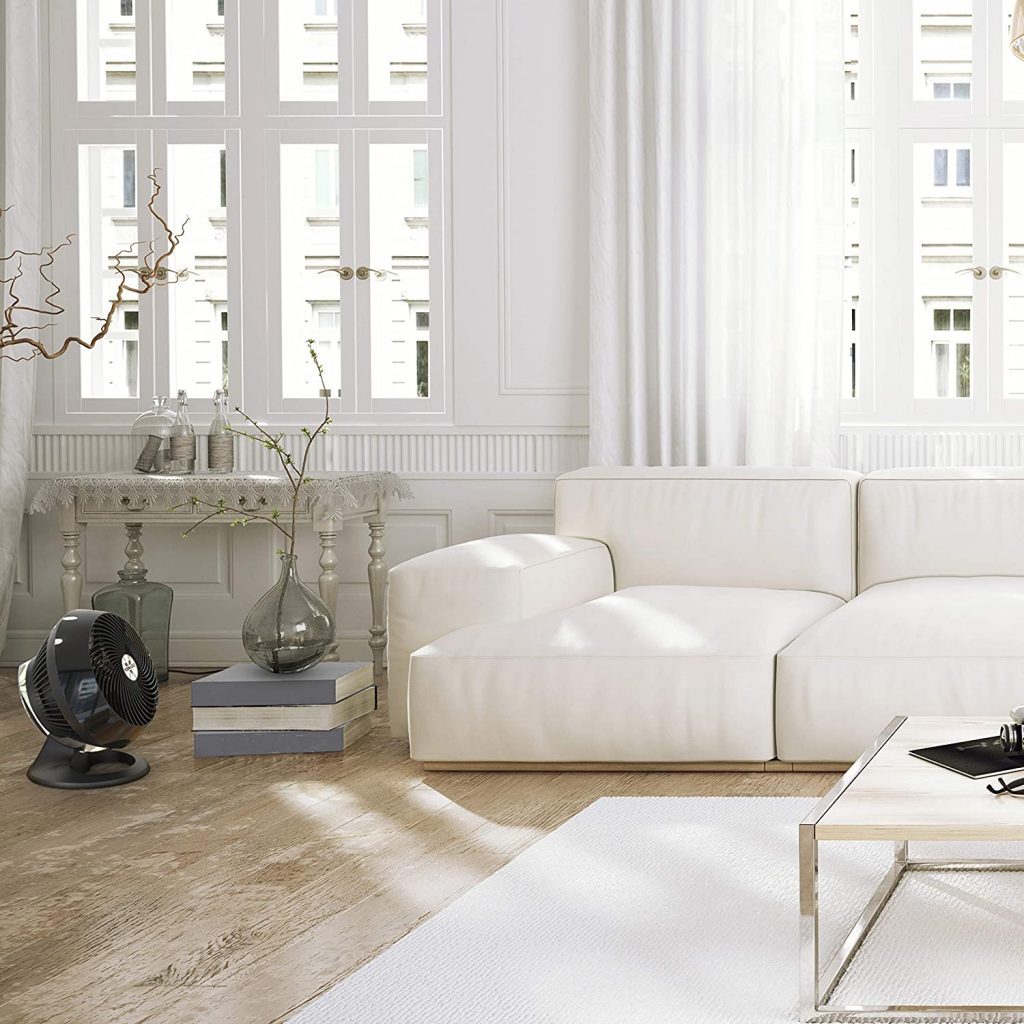 Cons:
This Honeywell is designed for the floor or on a tabletop. This size can circulate air out to 35 feet. It has 3 air speeds. You can pivot the head up and down within 90 degrees, too. It is quiet and small enough to fit almost anywhere. It's highly portable and affordably priced, as well.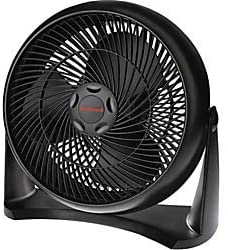 Pros:
Inexpensive
Lightweight and portable
Quiet operation
Simple design
Easy setup
Cons:
No oscillation
Not sturdy construction
Only 3 speeds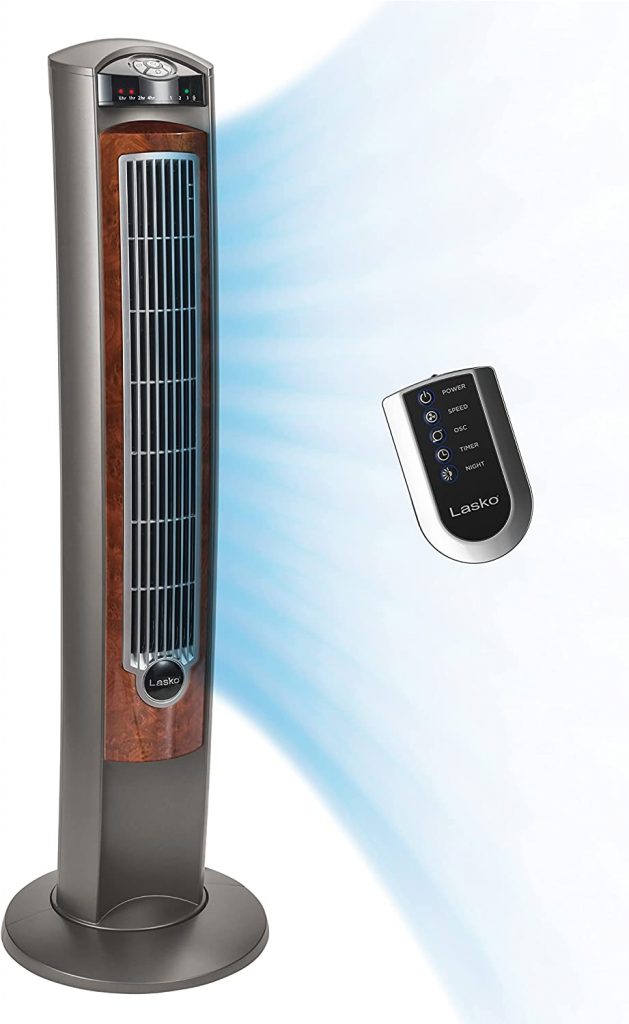 This is a tower fan that sits on the floor. It has 3 speed settings. It also has a timer that allows you to set it up to 7.5 hours. It oscillates side to side, giving you airflow across the whole room. The remote allows you to control your fan from anywhere in the room. It is quiet so you can still hear your TV when it's on. It has a built-in handle that makes it easy to move around, too.
Pros:
Affordably priced
Oscillates for full coverage
Tower design fits anywhere
Quiet operation
Convenient remote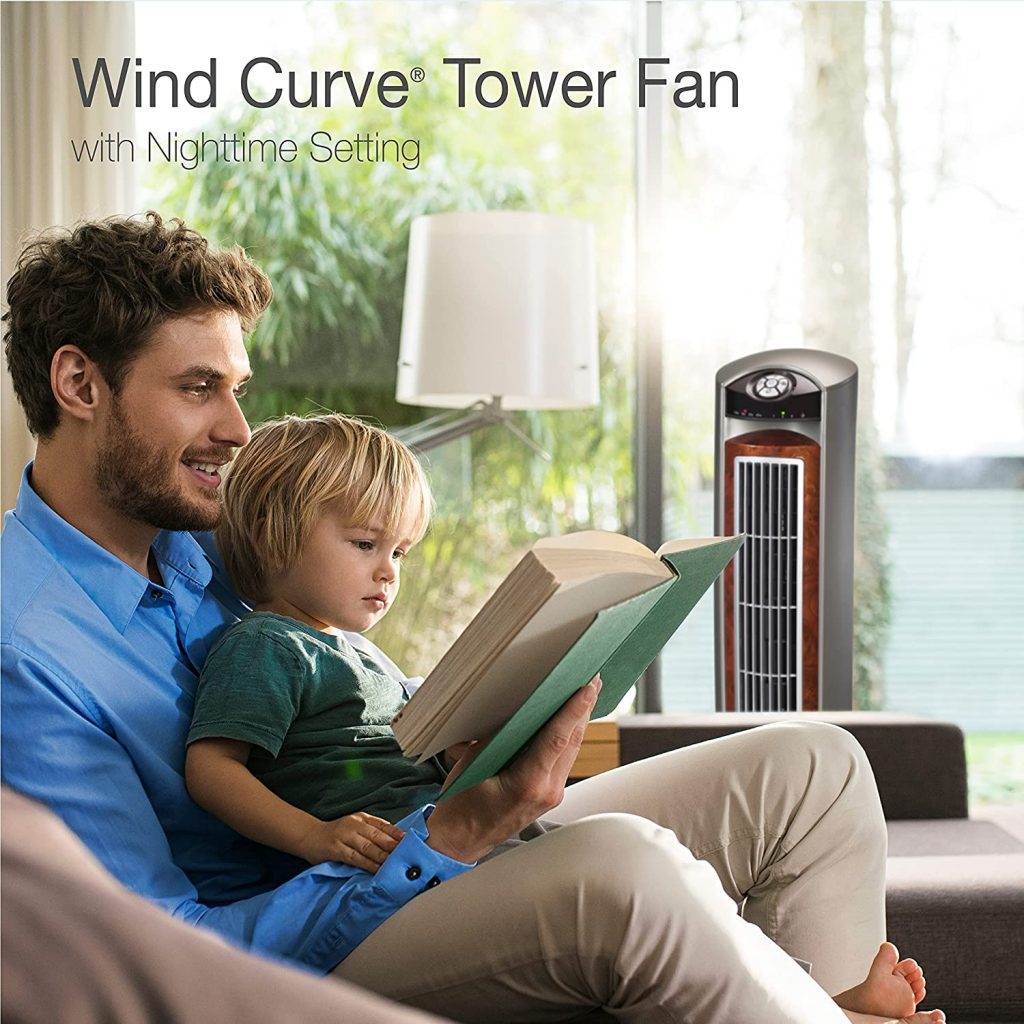 Cons:
Only 3 speeds
Could be more powerful
Base should be heavier
What Is The Best Fan To Buy?
The best fan is powerful enough to circulate air as far as you need it to for the size of the space. It also only takes the space you have available. If you're limited on floor space, you may want the best ceiling fan because it doesn't require room on the floor.
You should stick to a budget that fits with your financial needs. Make sure to investigate the features that will make the fan worth it. Also, the best fans are typically made by companies that have been in the industry for a while. Check out Honeywell, Lasko, Dyson, and other familiar names.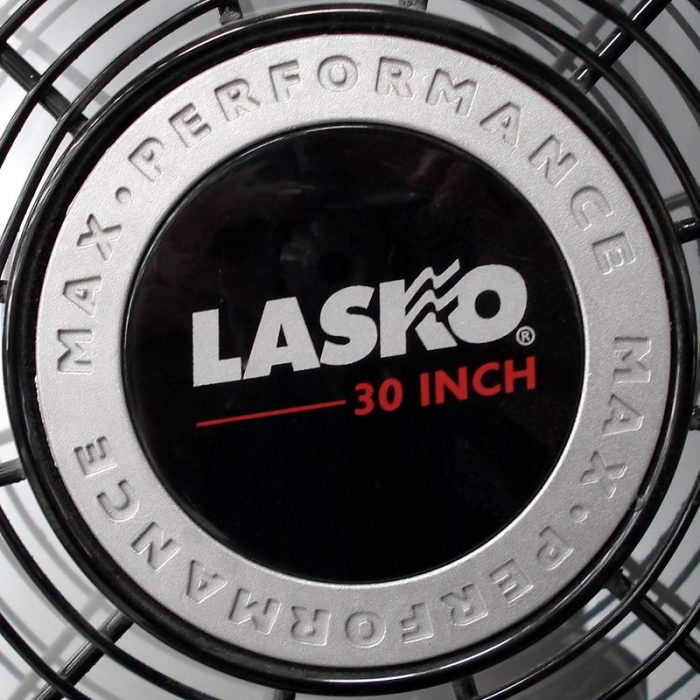 FAQs:
Who are the best fans in the world made by?
Vornado is topping the lists of many reviewers as the best fans in the world.
Are there any fans that cool the air?
Some fans make the air feel cooler. They don't actually cool the air, though. True air-cooling capability is only done by an air conditioner. These fans use advanced technology to blow cooler air.
What is the best fan that blows cold air?
The Dyson AM07 Cold Air Fan is the best at what it does. The downside is it costs a few hundred dollars.
Are bladeless fans worth it?
Bladeless fans are worth it because they're easy to clean, safer for children, and quiet. The problem is they're more expensive than average fans. Don't overspend for a fan.
Is a Dyson fan better than a normal fan?
Dyson uses the most advanced technology to bring consumers high-quality products that offer premium features to elevate their usefulness. They are better than normal fans, but they cost much more.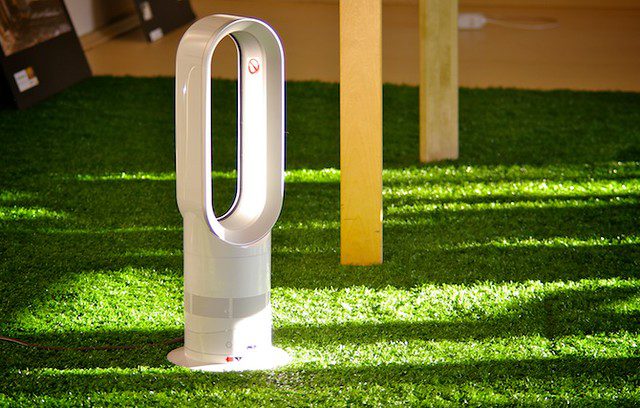 How can I cool my room down without AC?
A fan helps cool rooms down when no air conditioning is available. You can also pull curtains or shades closed when the sun is on that side to keep some of the heat out. Open windows when it's cool outside to allow the air in.
What is the quietest fan for a bedroom?
Bladeless fans are known for quiet operation. If you want something a little more budget-friendly, go with the Vornado 630 Medium Room Fan.
Disclaimer: FamilyHype.com (Family Hype & FamilyHype) is a participant in the Amazon Services LLC Associates Program, an affiliate advertising program designed to provide a means for sites to earn advertising fees by advertising and linking to Amazon.com.
Last Updated on June 25, 2022 by Jejomar Contawe
DISCLAIMER
(IMPORTANT)
: This information (including all text, images, audio, or other formats on FamilyHype.com) is not intended to be a substitute for informed professional advice, diagnosis, endorsement or treatment. You should not take any action or avoid taking action without consulting a qualified professional. Always seek the advice of your physician or other qualified health provider with any questions about medical conditions. Do not disregard professional medical advice or delay seeking advice or treatment because of something you have read here a FamilyHype.com.