More and more people are taking up flying drones. They're fun to play with but have also sparked a whole new line of professionals. A camera drone makes it where all kinds of photographers can get pictures that would otherwise be impossible to take. They're also used by the military, surveyors, and the travel industry.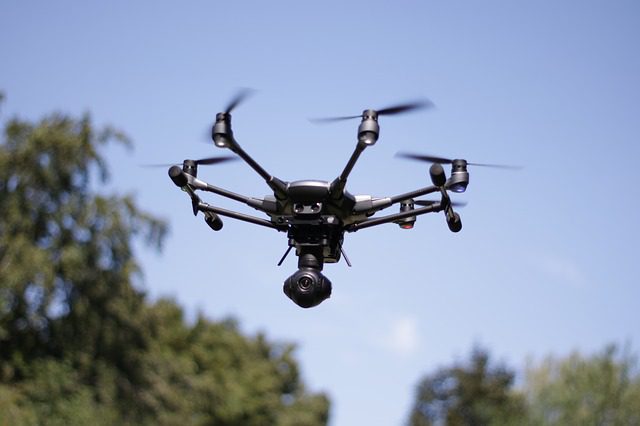 The best drones for beginners are easy to fly. You'll want one that has an intuitive companion app to use with it. Make sure to choose the best drone for the type of flying you want to do, meaning small toy for indoors or long range for outdoors. Decide if you want a camera and the resolution you'll need. Also, check out the battery life, the durability, and the bonus features.
Drones for beginners shouldn't be overly complex. When you're learning something new, you need to focus on the basics first. It doesn't mean you can't opt for some bonus features, but the controls shouldn't be difficult to use, and you should find it easy to understand how the drone works. Keep reading for tips about how to choose the best drones for beginners and to see some of our picks.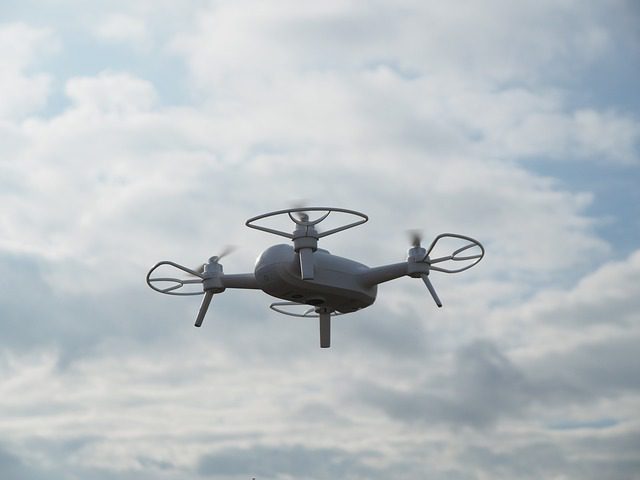 Drones for Beginners Are Easy To Fly
Beginner drones are easy to fly. They have controls that are easy to understand and usually connect with a companion app that helps beginners get to know their drones. 
Many of the best drones for beginners have sensors and stabilizers that allow them to hover in one spot even when they aren't receiving a signal from you. It lets you take your time with the learning process without causing damage to your drone. 
Most drones also come with a function that automatically brings it back to home when engaged. A drone for beginners should avoid obstacles on its own and come back when it's called to. It helps keep the drone from crashing, getting broken, or getting lost.
A Good Companion App Goes A Long Way
Most of the tech we buy today includes a connection to a companion app. Beginners should use apps that make it easier for them to learn about their drones. It should be intuitive and easy to navigate.
It's also good to note there are other apps out there to help beginners learn about drone flying regulations or drone photography. Some apps allow you to draw out routes and maps, too.
Think About The Flying You'll Be Doing
Think about your flying or who will be flying the drone. If you're shopping for a drone that a teenager or child is going to use, start small and cheap. Crashes are inevitable, so it's best to start with a drone you don't need to worry about. 
Drones for indoor flying are different than those meant for flying outside. You'll want something small and light to fly inside. Make sure it hovers steadily, also.
Outdoor drones should have good signal range. You don't want to be limited to a small area when you have a lot of space to fly in. Drones for outside are easier to fly if they have a little more weight to them. They're better at flying in some wind, too.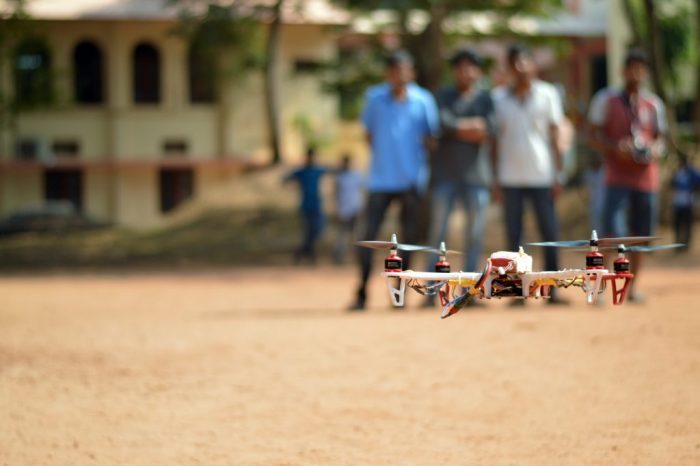 The Best Drone Has A Camera
Even if you're not getting a drone to take pictures professionally, it's fun to have the capability to capture scenes from above. Some drones have cameras that can even record videos. 
We mentioned above that the best drones for beginners shouldn't be the most expensive. Drones with cameras tend to cost more than those without. But you can find some that are affordable enough to get for a beginner to learn with.
Look for one with a lower resolution camera. Drones with cameras that have a 1080/30p mode and up cost much more than drones for beginners should. Stick to those with 720p and under.
Other Considerations
These are the details that will help you decide between the best drone options you've narrowed it down to. 
Battery Life
Drones aren't known for having the longest battery life. A good average is around a half hour of flight time. Try to find a drone with at least this much battery life. It's also nice if you get a spare battery along with the drone.
Weight and Durability
The weight and durability of a drone is especially important when you're flying outside. Drones that are too light can get knocked out of the air by a slight breeze if there isn't enough heft to keep them steady. 
The best drone for beginners is also made of durable materials. You don't want your flight to end because a crash destroyed the drone and rendered it useless. Crashes are bound to happen, so look for a drone that can withstand an impact.
Headless Mode Helps
This feature is ideal for beginners. Headless mode makes it so the drone flies in the direction you want it to based on where you are. If you don't have headless mode, it flies in the direction the joystick is pushed toward with no regard for the angle you're standing at. 
Integrated GPS
This feature generally increases the price of a drone but it's great for pilots of all skill levels. It gives the unit more stability and improves the navigational functioning. It also allows for the RTH function, which is short for return-to-home. 
You'll run into other available features when you're shopping, too. We just mentioned the ones we feel are best for beginners.
Best Beginner Drone Options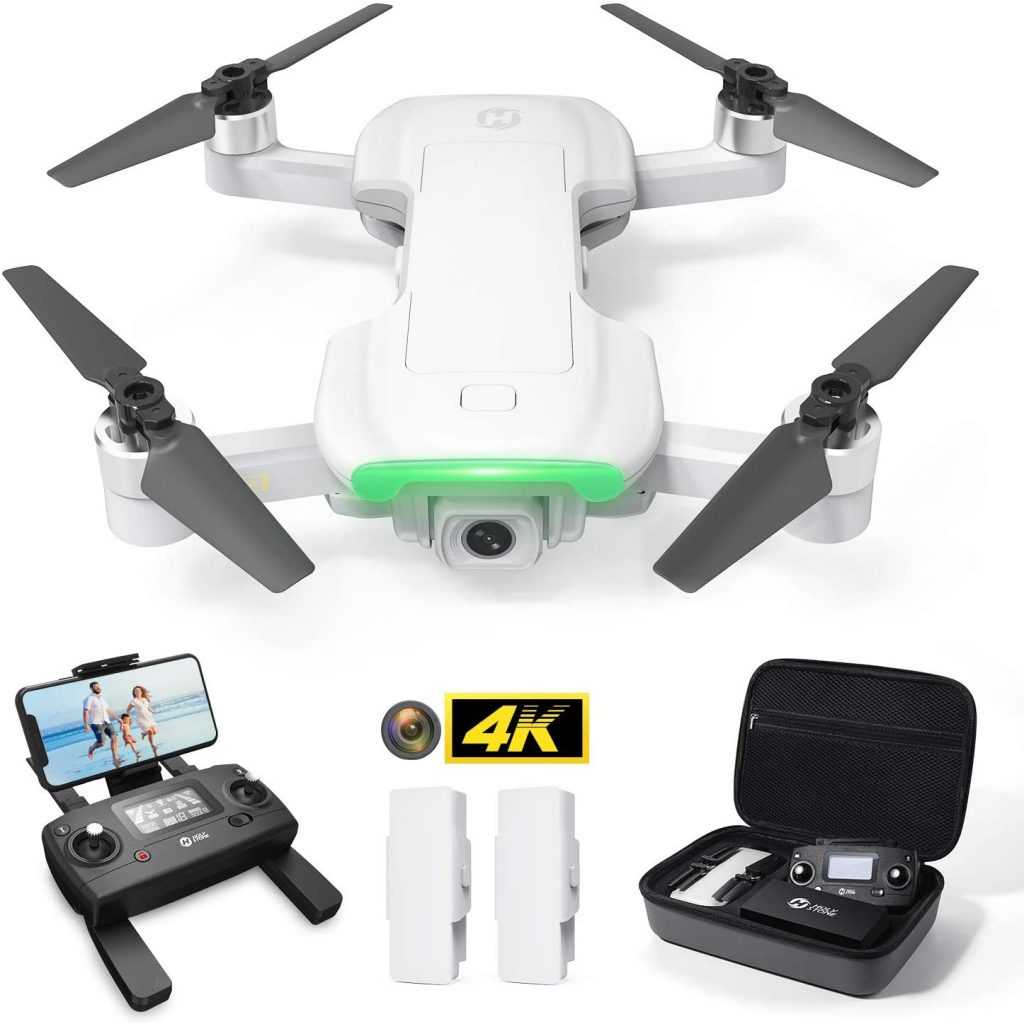 This drone from Holy Stone has a lot of bonus features for an affordable price. It has the follow me function that allows it to follow you while you ride a bike or do something else. It comes with two batteries that each give you 16 minutes of flight time. You also get a carrying case with your purchase. It has 4K video capability, RTH mode, route mapping, and is easy to transport with you anywhere.
Pros:
Affordably priced
Foldable for easy storage
High resolution camera
Follow me function
32 minutes flight time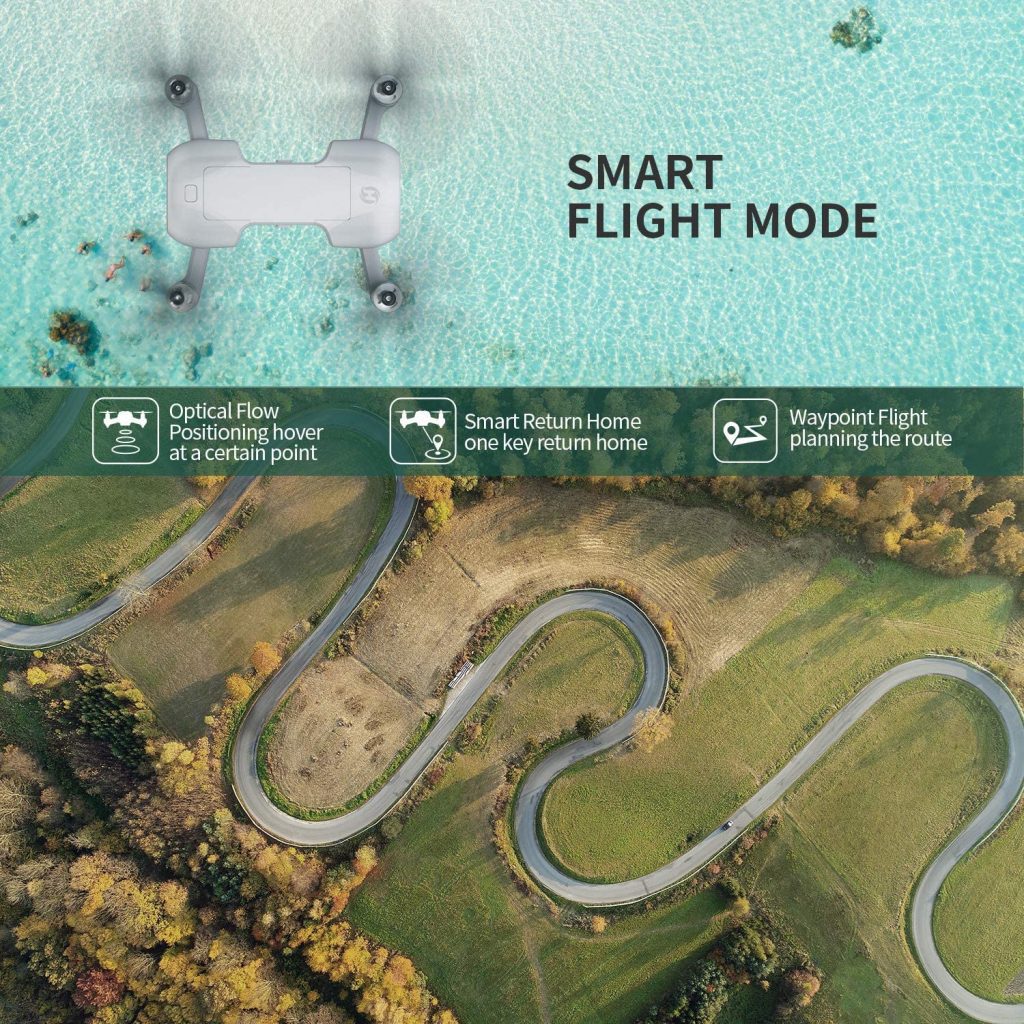 Cons:
No gimbal to adjust camera in flight
Too lightweight for flying in light wind
Phone holder doesn't allow for phone cover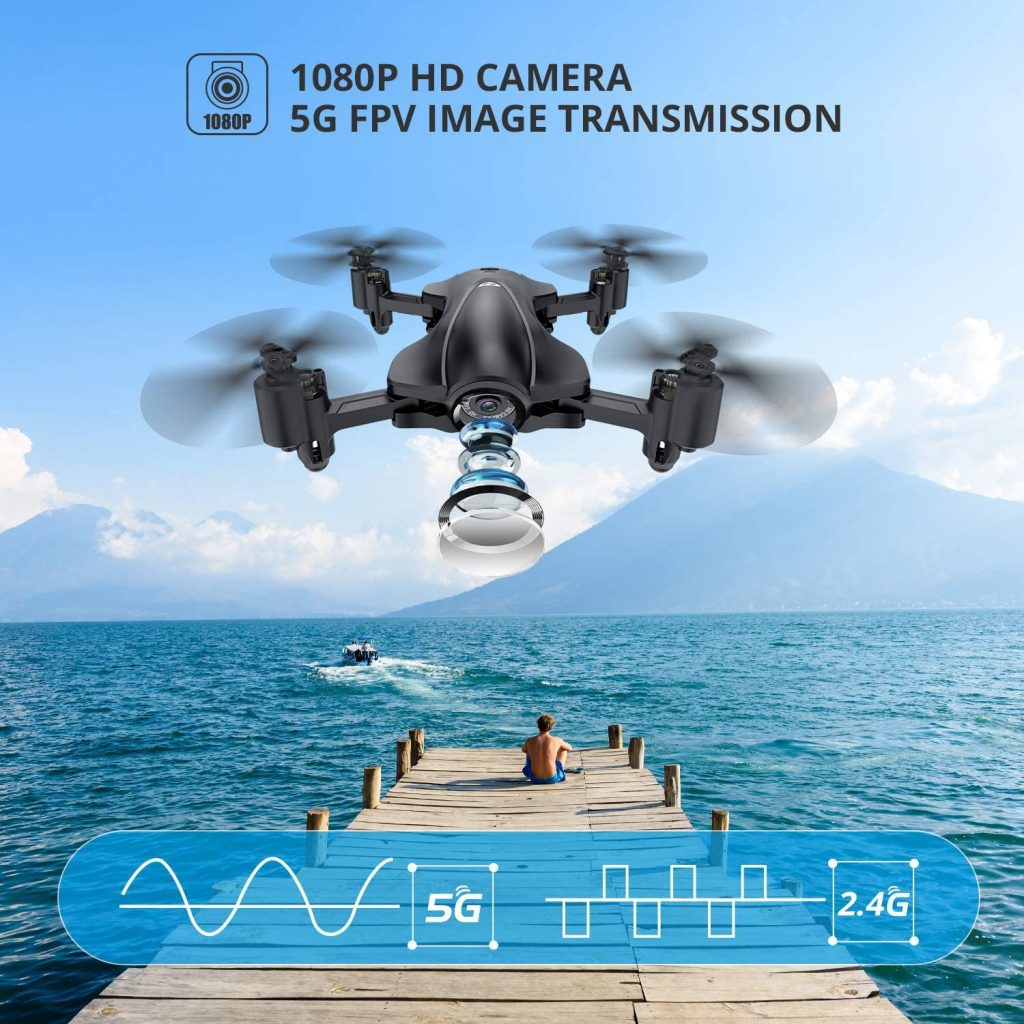 This is a cheaper version of the Holy Stone mentioned above. It has a lot of the same features, such as the RTH function and the follow me function. It also includes two batteries and a carrying case. The batteries give you about 14 minutes each of flight time. The camera is only 2K resolution with a 90º field of view. It's easy to fly with the altitude hold capability, so it's great for beginners.
Pros:
Inexpensive
Easy to fly
Comes with battery backup
Foldable and easy to transport
Headless mode enabled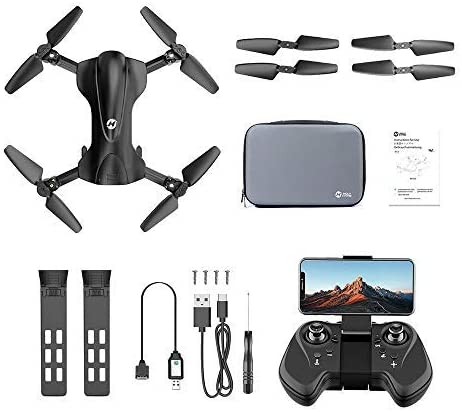 Cons:
Short battery life
Camera is stationary
Brushed motors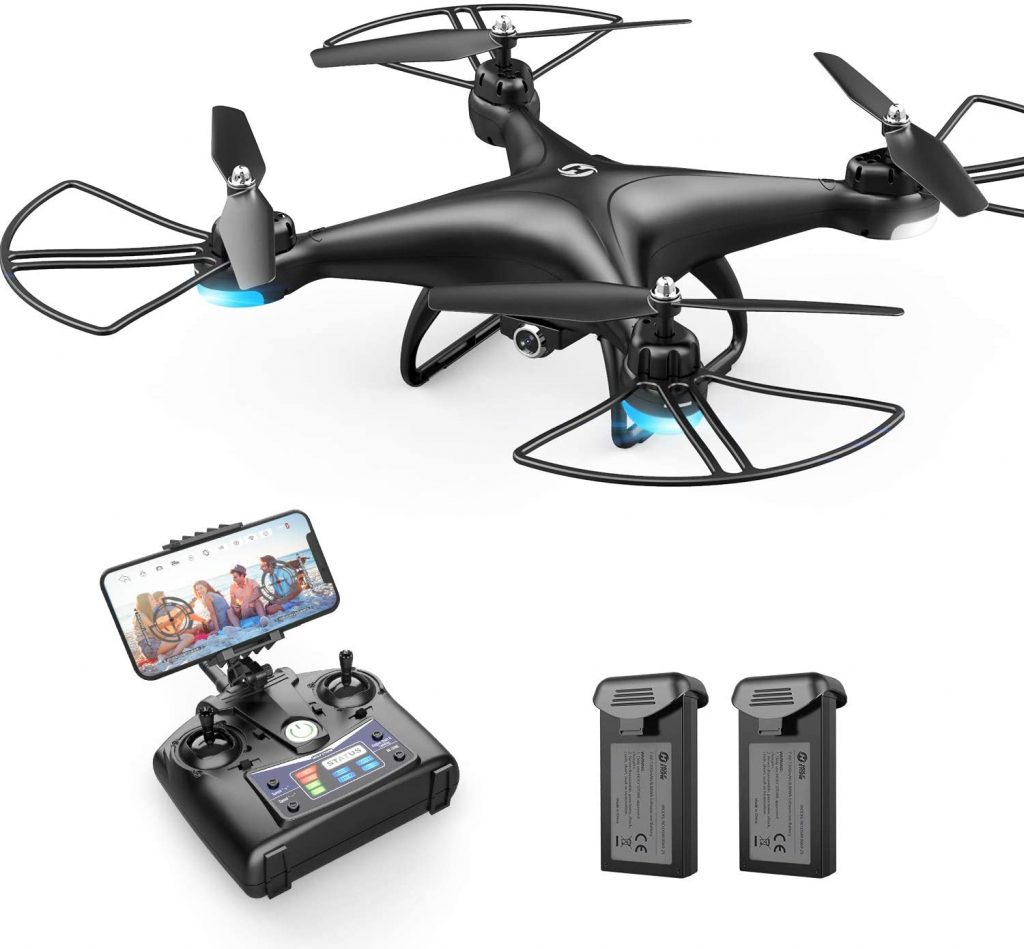 This one by Holy Stone is under $100. It has a camera that is equipped for 120º wide angle view. It is headless mode enabled, as well as voice control capable. You can even control the drone with hand gestures. It comes with two batteries that last for around 10 minutes of flight time. It's one of the best drones for young beginners who might need the stability this model offers.
Pros:
Highly affordable
Control with remote, app, gestures, or voice
Wide-angle lens
Includes backup battery
Propeller protection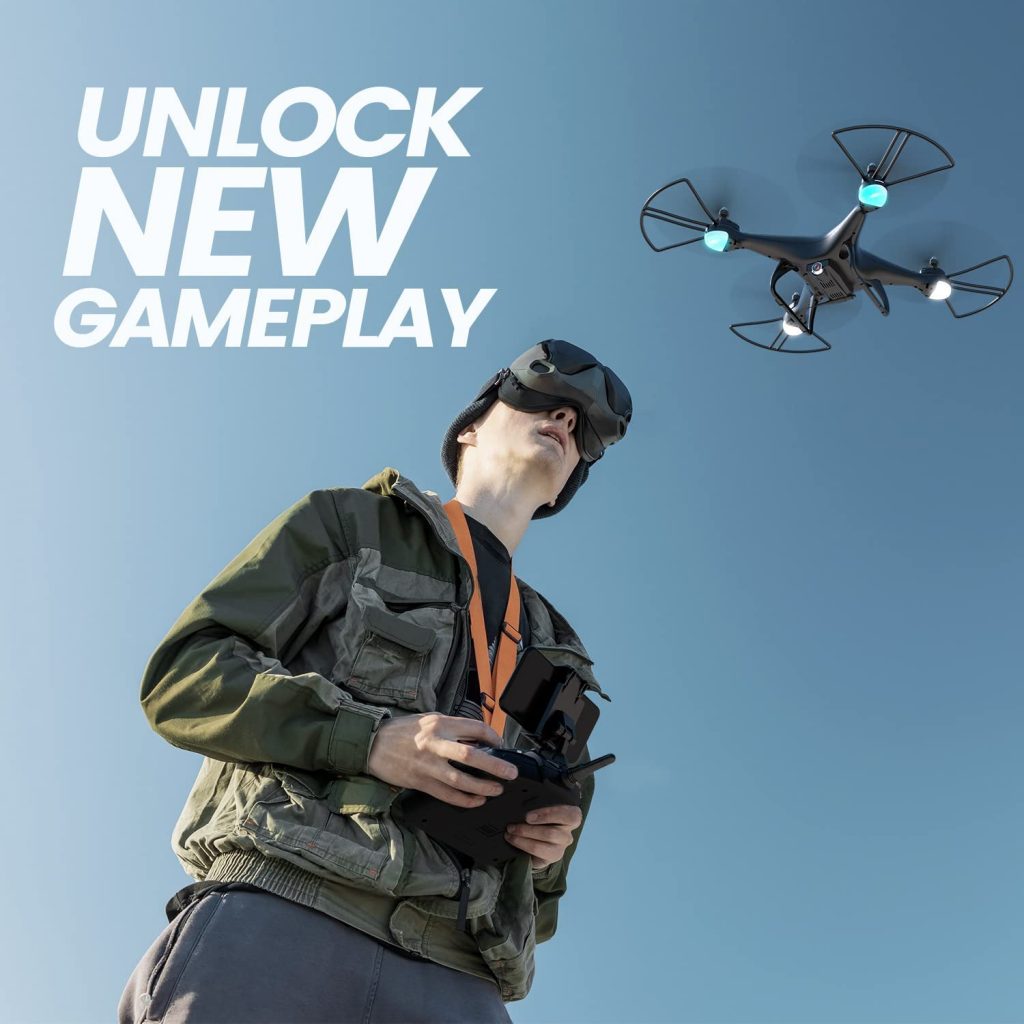 Cons:
Short battery life
Not foldable for easy storage
Transmitter range isn't great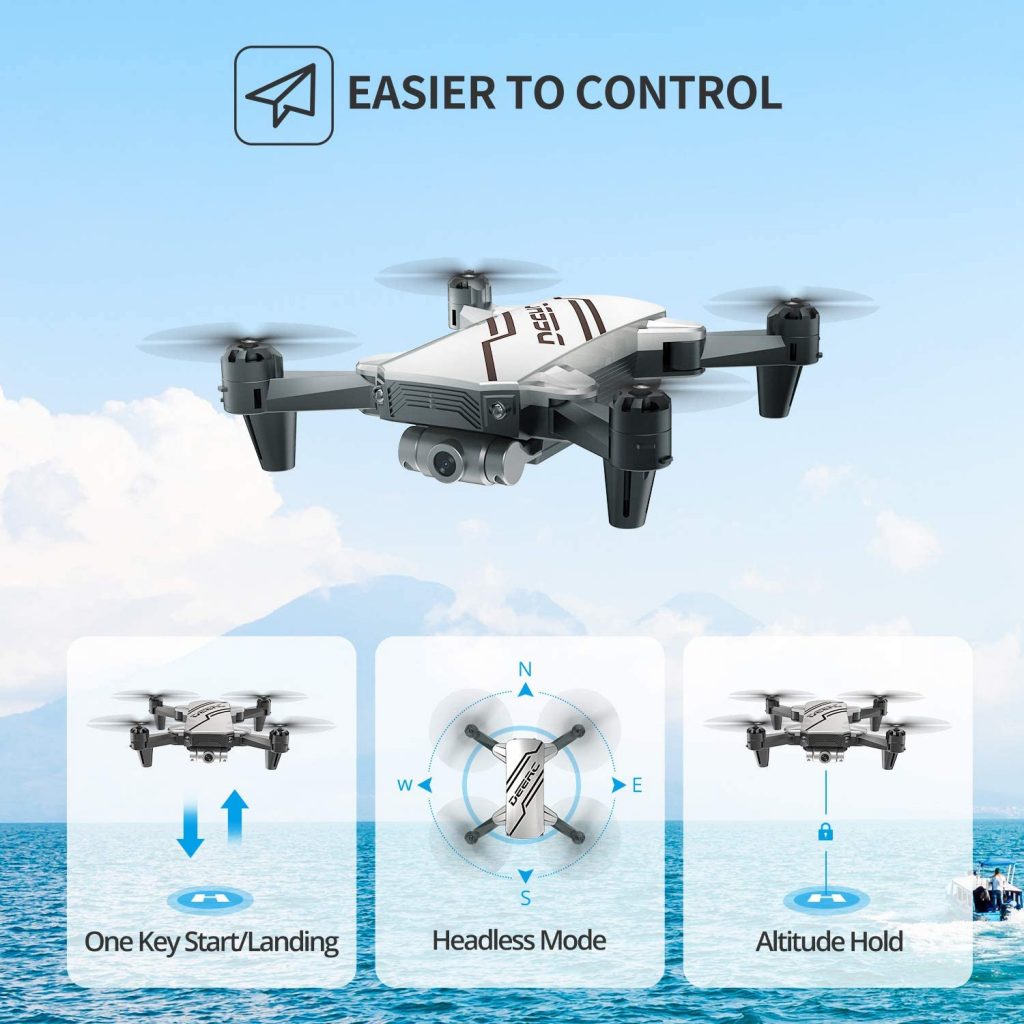 This mini drone is an inexpensive model that's great for kids to try. It has a 720P HD camera for them to play around with. It includes altitude hold, which makes it easy for them to learn how the controls work. You can start it and make speed adjustments with one push of a button. It's capable of doing flips. It also comes with a backup battery.
Pros:
Value priced
Easy to fly
Headless mode enabled
Takes HD pictures
Includes many safety features, like propeller guards and emergency stop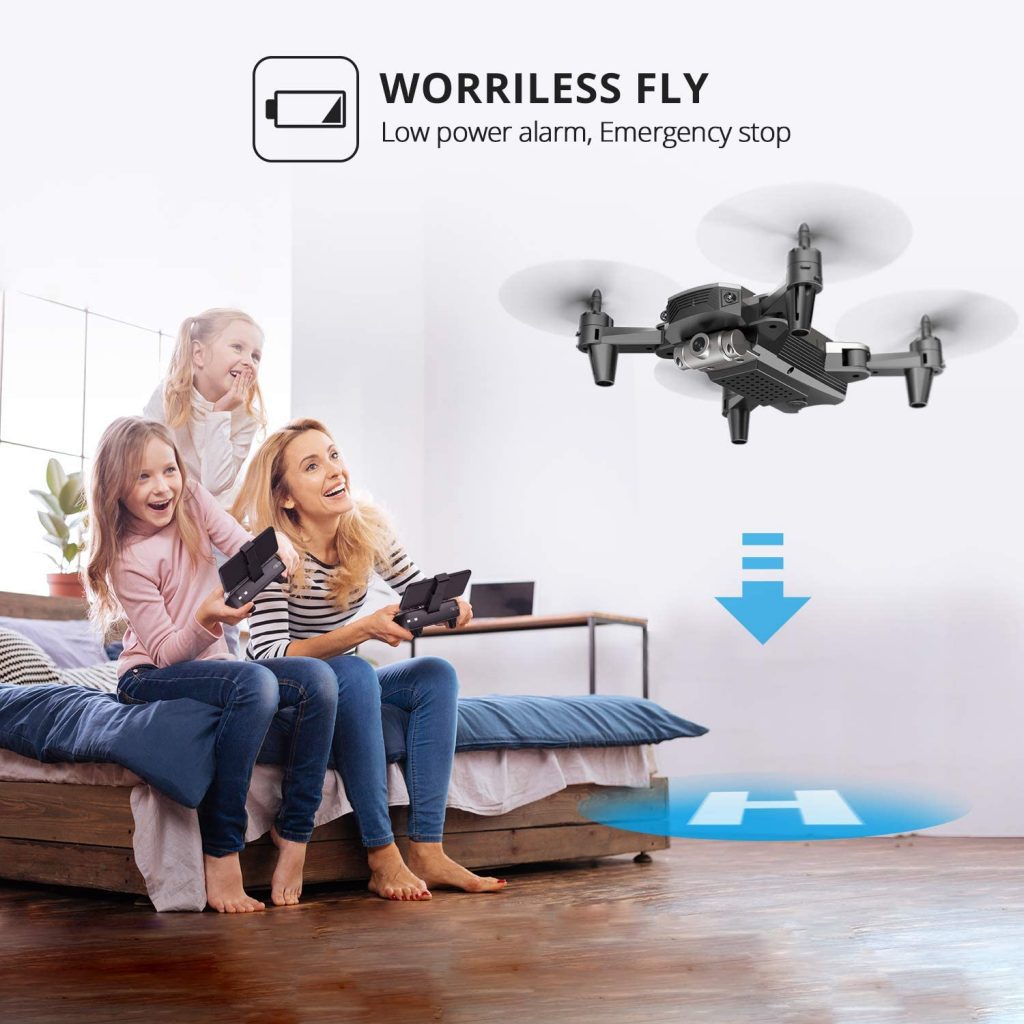 Cons:
Short battery life
Remote needs batteries that aren't included
Phone holder isn't compatible with cases
Are Drones Worth Buying?
Drone flying is a fun hobby that many can enjoy. It can also turn into a lucrative career for some people. 
If you are smart about finding the best drone for your needs and staying within your budget, then yes, drones are worth buying. Look for the features that will make your flying experience the best it can be to get the most value from your purchase.
Final Thoughts On The Best Drones For Beginners
Beginners should look for drones that are easy to fly and have some sort of altitude hold feature. Safety features like propeller guards, obstacle avoidance, and emergency stop are ideal for beginners. It's also good to match the drone you buy to the type of flying you want to do. Prioritize features that allow for more stability and make flying easier, so you can effectively hone your drone piloting skills.
FAQs:
What is the best drone for a beginner?
Any of the Holy Stone drones mentioned in this article are great options for beginners.
How much does a decent drone cost?
A decent drone costs between $100 and $200. If you want more premium features, you'll need to spend upwards of about $350.
What is the best inexpensive drone?
Inexpensive is a relative term. We recommend the DJI Mavic Mini Drone as the best inexpensive model. It's one of the best drones with many bonus features and flight stability for under $400.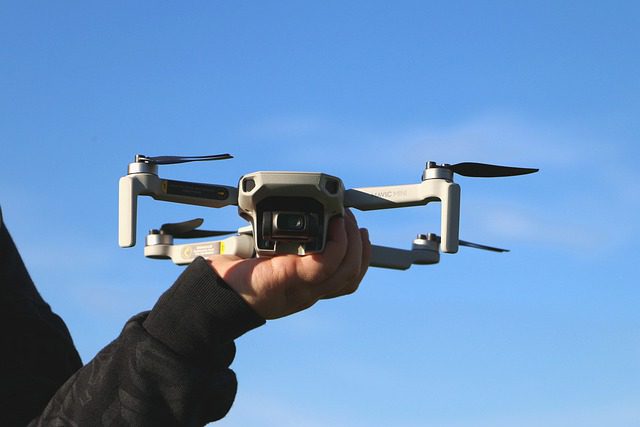 What is the best small drone?
The DJI Mavic Mini falls in this category, too. But the UFO 4000 LED Mini Drone is a great option for a small drone. It's one of the best drones for kids. 
Are Walmart drones any good?
Walmart has plenty of good drones for sale. Do your research and choose using the tips from this article to guide you.
Can I fly my drone in a public park?
Generally, you can fly a drone in a public park. It's not that simple, though. The size, weight, and range of your drone are considered for where you are allowed to fly it. You'll need to check specific regulations for your city and state before flying drones in the area.
What is the best drone for $100?
The Holy Stone HS110D is our pick for the best drone under $100.
Is Skye drone any good?
Skye drones are built to be durable. They are priced well, too. They're good drones for hobbyists looking for an affordable option.
What is the best drone under $200?
Hubsan, UDI, and Holy Stone all make good drones for less than $200.
Disclaimer: FamilyHype.com (Family Hype & FamilyHype) is a participant in the Amazon Services LLC Associates Program, an affiliate advertising program designed to provide a means for sites to earn advertising fees by advertising and linking to Amazon.com.
DISCLAIMER
(IMPORTANT)
: This information (including all text, images, audio, or other formats on FamilyHype.com) is not intended to be a substitute for informed professional advice, diagnosis, endorsement or treatment. You should not take any action or avoid taking action without consulting a qualified professional. Always seek the advice of your physician or other qualified health provider with any questions about medical conditions. Do not disregard professional medical advice or delay seeking advice or treatment because of something you have read here a FamilyHype.com.