We do a lot on the go. We eat, talk, text, work, and study wherever we are. A tablet with a keyboard is a good tool for getting things done when and where you want. Knowing what to look for will help you find the best tablet with a keyboard for doing that.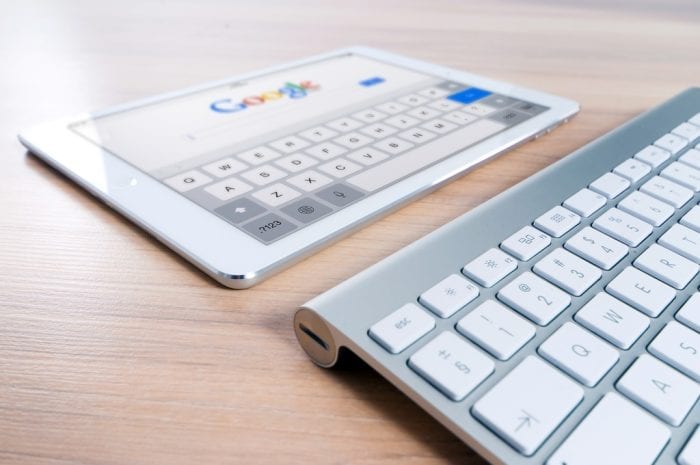 First, consider the money you're willing to spend on the best tablet with keyboards. Next, think about the size of tablet that will work best for you. Do you want something that's ultra-portable? Make sure to check into the amount of storage space available, the battery life, and the ports it has. Finally, choose the operating system you prefer.
Best Tablets For Keyboards – Learning More
We are including some good options for tablets with keyboards further down in this article. But first, let's talk more about what you should be looking for. Read on to find out what's important when you're choosing the best tablet with keyboards.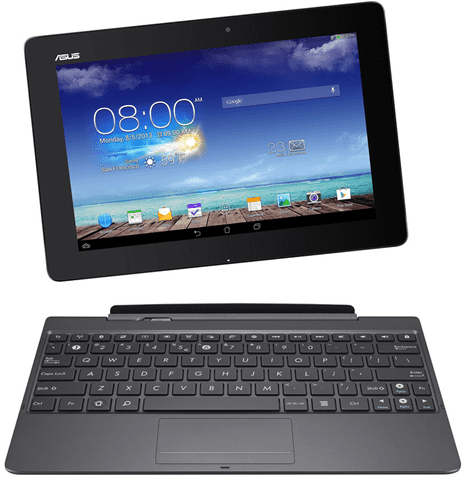 Best Tablets With Keyboards – Set Your Budget
Choosing the best tablet with a keyboard will save you money. You get the best of both worlds. You have a tablet for when you want to read, watch, or go all touchscreen. Then, you have a laptop when you want to write something or work on projects and other activities.
Tablets are generally cheaper than laptops. The price range for them is broad, however. You should start with setting your budget and prioritizing a list of features you'd like to have. Then you'll look for the most important features first, trying to get as many of them as possible for the money you're comfortable spending.
Best Tablets With Keyboards – The Right Size
Choose the size of your tablet-based on what you will be doing on it. If you want something that's easy to take with you wherever you go, a smaller tablet is best. Photo editing and other activities that include pictures are better served by tablets with larger screens.
The size of the keyboard is important also. Some tablet keyboards are compact. It can make it more difficult to type on them. Make sure you're comfortable with the keyboard size so you get the most out of your choice. You can get a full-sized keyboard if you like. Some even have a dedicated numeric keypad.
Best Tablets With Keyboards – Storage Capacity
Some uses require more storage space than others. Anything having to do with photos or videos will need more space. Look for a tablet with at least 32GB. Keep in mind that tablets always come with pre-installed apps. That means that some of the 32GB is already being used.
The top tablets with keyboards have 64GB of storage space, as well as a slot for an SD card in case you need more storage.
You should also check into the amount of RAM each tablet has. RAM isn't the storage space where apps are kept or photos. It's the memory that allows your tablet to think quickly. It's basically a temporary space to put information. There must be enough RAM available for your tablet to think.
Best Tablets With Keyboards – Battery Life
If you're planning on using your tablet on the go, battery life is highly important. The best tablets have batteries that will last all day off a full charge. It's not as important if you're going to be using your tablet at home as a laptop. You will likely have it plugged in most of the time anyway.
Some of the high-quality tablets with keyboards will last around 12 to 15 hours without needing a charge.
Best Tablets With Keyboards – Available Ports
Those who will use their tablets for editing photos and videos should look for the best tablet with ports they'll need. This type of use is best supported by a tablet with a USB port, specifically.
Generally, you'll pay more for tablets with USB ports. Apple included a USB port on the iPad Pro for 2021. You'll also find a USB port on one of the best Android tablets, the SAMSUNG Galaxy Tab S7.
The other port most people benefit from is the SD card slot. This gives you the option to expand the storage space you have on your tablet.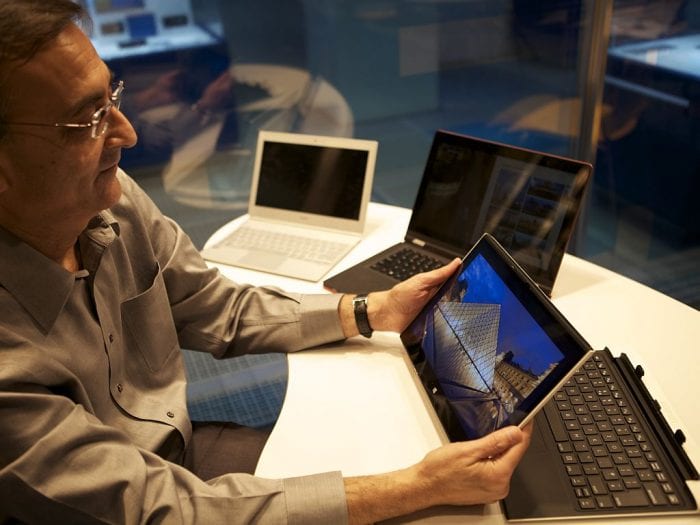 Best Tablets With Keyboards – Operating Systems
Most of us have a preferred operating system. If you're already partial to one more than any others, it's best for you to look at the best tablets with that operating system.
One thing you can do to help with your decision regarding an operating system is going to Best Buy and look at tablets in person side-by-side. Your comparison will be much easier when the tablets are next to each other right in front of you.
Best Tablets With Keyboards Options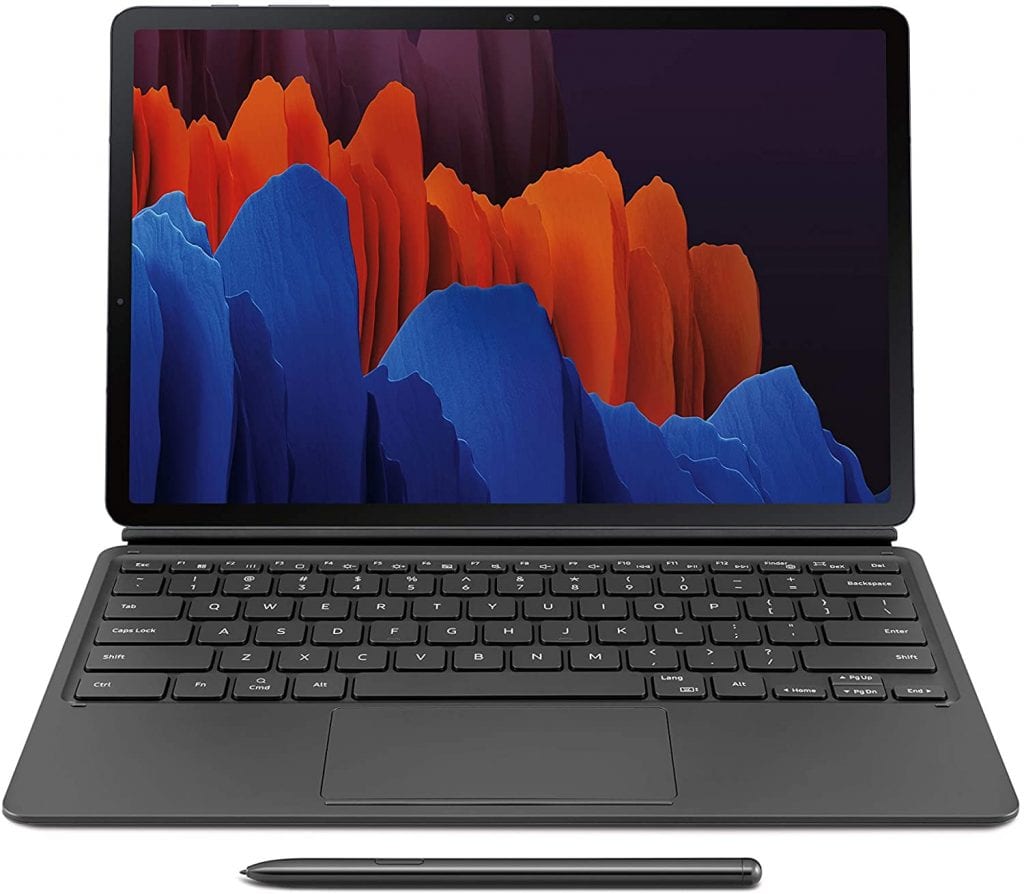 This is a tablet book cover keyboard made for the Samsung S7+. It comes with a stylus that can be secured on the cover. The design of the cover and keyboard is thin and lightweight. The keyboard has a trackpad and 16 function keys across the top. It's easy to set up. You'll simply attach the cover to the tablet with Bluetooth turned on, then the keyboard is intuitive enough to connect itself from there.
Pros:
High-quality performance
Easy setup
Magnetic stylus attaches to the case
Includes a trackpad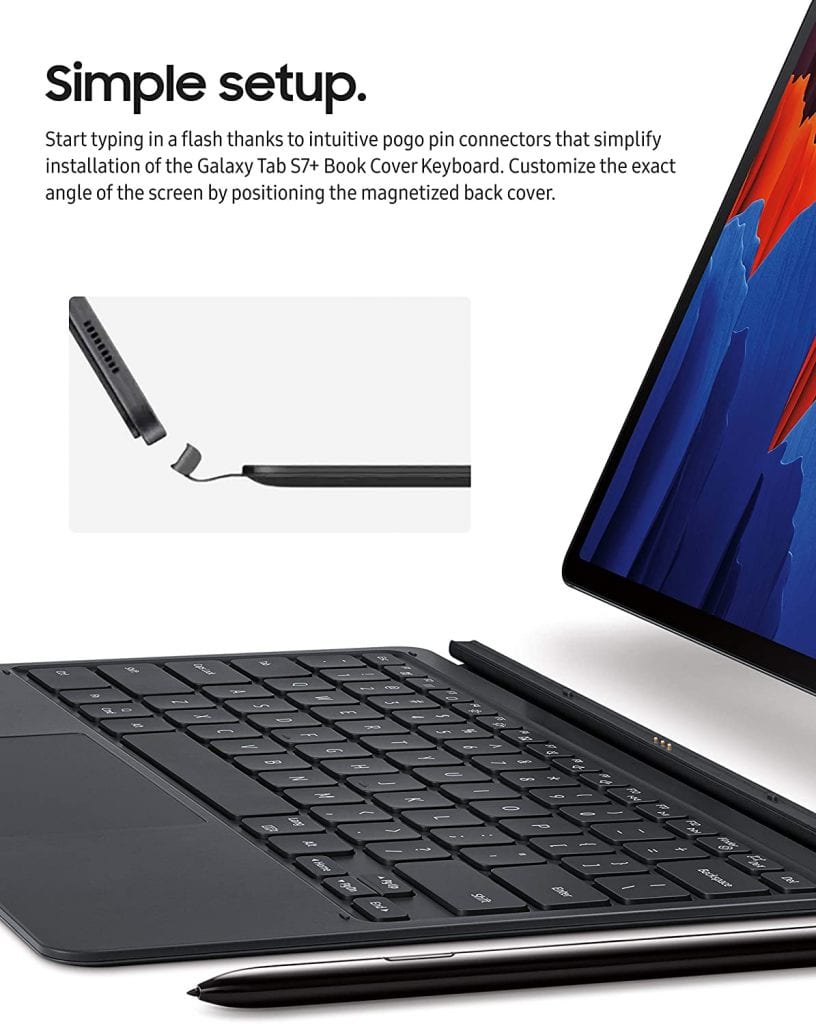 Cons:
Pricey
No backlit keys
No mechanism to keep tablet closed up
Source: commons.wikimedia.org[/caption] What is a tablet with a keyboard called?
These are simply called tablets with keyboards. Some people refer to them as convertible laptops, though that's technically a whole different device.
What is the best tablet that works like a laptop?
This comes down to the iPad Pro and the Surface Pro 7. They're both powerful and somewhat expensive.
What is the easiest tablet for seniors to use?
The GrandPad caters to the needs of seniors and comes with 24/7 support for anything they need help with. The Apple iPad Pro 9.7 is another good option.
Are tablets worth it in 2020?
Tablets are cheaper than laptops but come with a lot of the same capabilities. They're worth it as a more cost-effective option for many people. They're also highly portable.
Are iPads better than Samsung tablets?
Samsung tablets cost less than iPads. However, iPads are usually faster. They're also more user-friendly.
Can you plug a keyboard into a tablet?
You can plug a keyboard into a tablet that has a USB port.
Is a tablet better than a computer?
Computers generally are better for a broader range of tasks. They can house more storage space, come with more ports, and can support more complex tasks than tablets. Tablets are cheaper, more portable, and often more user-friendly.
Can you type on a tablet?
You can. There is an onscreen keyboard for typing on a tablet. You can also connect a keyboard through Bluetooth or by USB.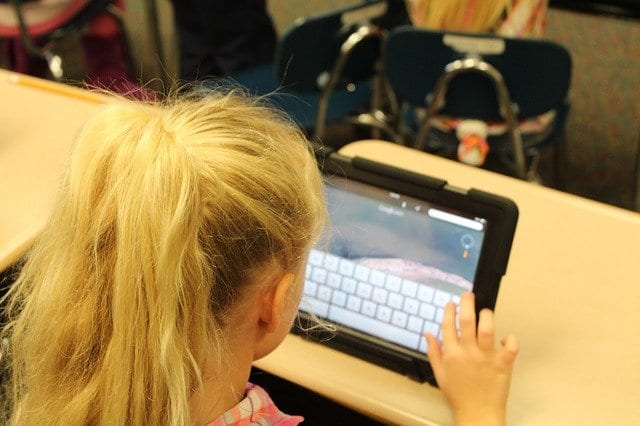 Is there a tablet that works like a laptop?
Yes, there is. There are several made by different manufacturers. The Surface Go 2 is a good option from Microsoft. The Samsung Galaxy Tab series of tablets work like laptops. You can also go with the iPad Pro.
Disclaimer: FamilyHype.com (Family Hype & FamilyHype) is a participant in the Amazon Services LLC Associates Program, an affiliate advertising program designed to provide a means for sites to earn advertising fees by advertising and linking to Amazon.com.
Last Updated on September 17, 2021 by Jacqui Arnaiz
DISCLAIMER
(IMPORTANT)
: This information (including all text, images, audio, or other formats on FamilyHype.com) is not intended to be a substitute for informed professional advice, diagnosis, endorsement or treatment. You should not take any action or avoid taking action without consulting a qualified professional. Always seek the advice of your physician or other qualified health provider with any questions about medical conditions. Do not disregard professional medical advice or delay seeking advice or treatment because of something you have read here a FamilyHype.com.