Not much is more important than your health. That's why many of us choose to prioritize our physical fitness and health and make it part of our everyday lives. If you're into exercise and the health of your body, a fitness tracker is something that can help you with staying on track and monitoring how you're doing with your fitness goals.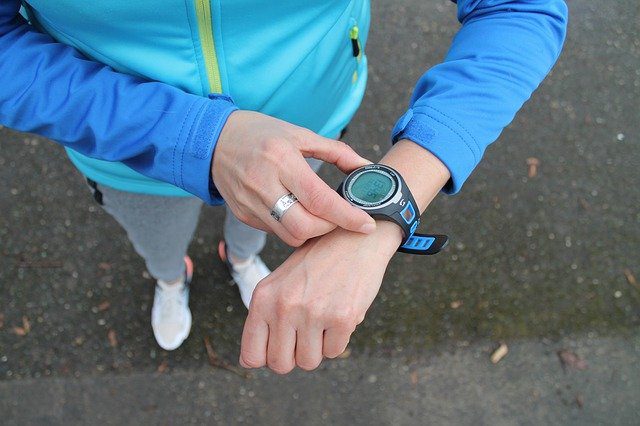 But, how do you find the best fitness tracker? Decide first on how much you want your fitness tracking device to do. Also, determine how much you want to spend. Look at the size and style of the tracker so you can find one that's comfortable for you to wear. You need to consider what activities you'll be doing the most when you're wearing it, as well.
The best fitness trackers do so much more than just track calories burned, steps taken, and distance covered. Let's look at what you can get out of new fitness trackers, then look at some that are on the market currently.
What Exactly Is A Fitness Tracker?
In case you're new to the idea of fitness tracking devices, here's an overview of what they actually are. These are wearable devices that collect data as you move about your day and report the findings to you. But, they don't just track your physical activity data.
The best fitness trackers can now track things like blood-oxygen levels, heart rate, breathing rate, and more. They can track sleep patterns for you to help you work on getting better sleep. They can even help to identify atrial fibrillation by continually assessing your heart rate. 
Beyond that, you can get a fitness tracking device that's great for all of the health monitoring, but that also doubles as a sidekick to your smartphone. You can send and receive texts on it, take and make calls on it, view emails on it, and pair it with earbuds for listening to music. 
The best fitness trackers have multiple functionalities. These devices were designed to help you reach your goals by tracking what you're doing and not doing that will get you to where you want to be. You can choose how complex of a tracker you want so it's tailored to your needs.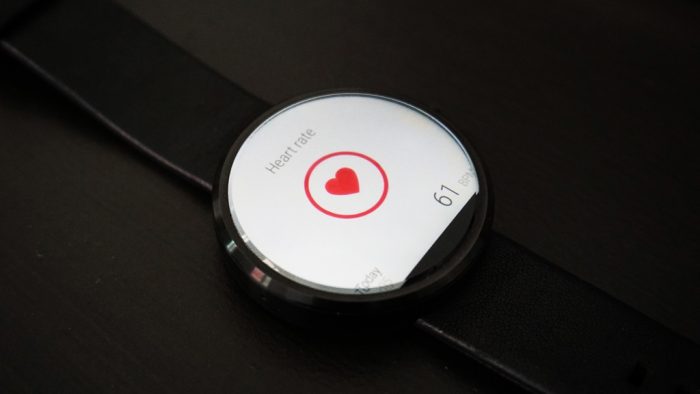 How Do I Choose A Fitness Tracker?
Ask yourself what you want to be able to do with your fitness tracker? If you're looking for something that's simple and will truly be just a fitness tracker, then you'll be looking at different ones than someone who wants it to also come with smart capabilities. Fitness trackers come in a range of operational options. Making this decision will narrow down the field of possible choices quite a lot.
You'll also need to set a budget. Keep in mind that the more features and functions the best fitness trackers are capable of, the pricier they're going to be. A simple fitness tracker won't cost you much more than thirty bucks, or so. However, there are some pretty fancy fitness trackers that go for hundreds of dollars. Set your budget up front so you don't overspend for this purchase.
Not all of the best fitness trackers look the same. Some have larger displays. Some have different types of bands. The shape of the displays are different. And you can find lots of fun colors to choose from. If you can go try on some of the devices you're considering, we do recommend that. Then you'll know just how they will feel and look on your wrist.
Finally, you may want to choose a fitness tracker that is designed for the types of activities you typically do. For instance, if you're a runner, then you can look for the best running fitness tracker. If you're a swimmer, you need one that's waterproof and can be used in the pool. The way you intend to use your tracker is important for determining what the best fitness tracker is for your needs.
Is A Fitness Tracker Worth It?
Finding yourself the best fitness tracker is certainly worth it for anyone who is going to wear it. Even if you're not into exercise, you can still track your movement throughout the day to see just how active or inactive you really are. 
If you do have fitness goals, the best fitness trackers are very much worth it. You still don't want to go crazy and spend way too much money for yours, but there are plenty of very affordable devices that will help you track your activity levels and move towards the goals you've set for yourself. 
The Best Fitness Tracker Options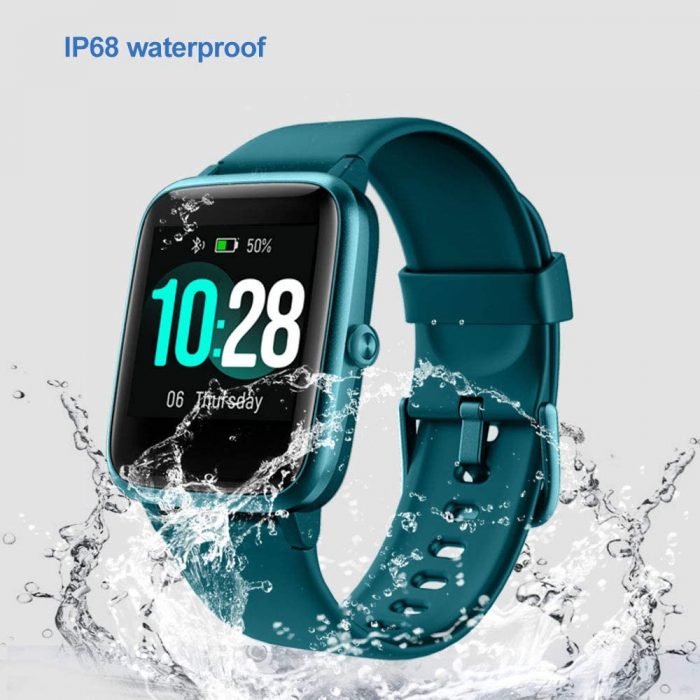 The YAMAY Smart Watch comes in seven color choices and has a price tag that's less than $50. It has functions that include sleep monitoring, fitness tracking, alarms, calendar, GPS, heart rate monitor, and is compatible for use with your iPhone or Android devices. There are nine different activity modes to put it in so you can be tracked specifically for the type of exercise you're engaging in. The watch is even waterproof so you don't have to worry about sweat, rain, or anything else.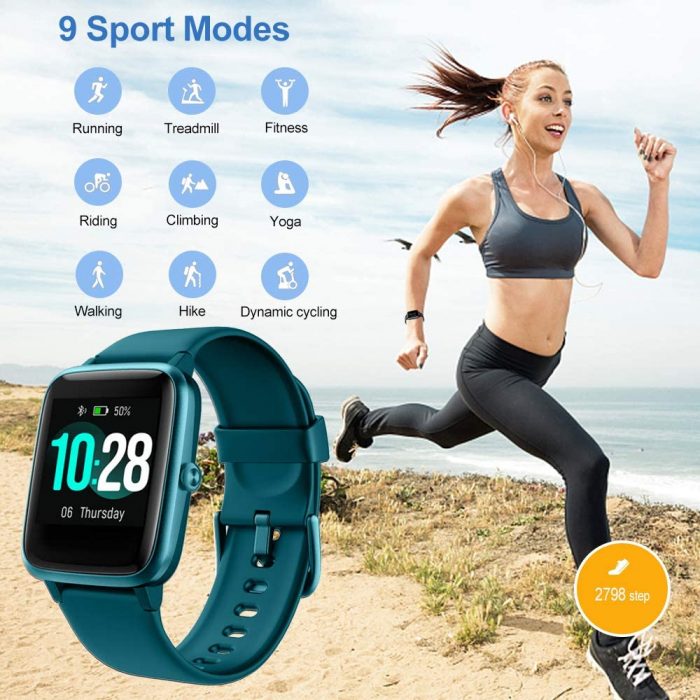 Pros:
Very affordable
Smart capabilities
Battery lasts for 7-10 days
Control your music from the watch
Bright display that is easy to see outside
Cons:
Accuracy of sleep time is questionable
Heart rate isn't displayed on front screen
App doesn't allow you to see specific data from previous days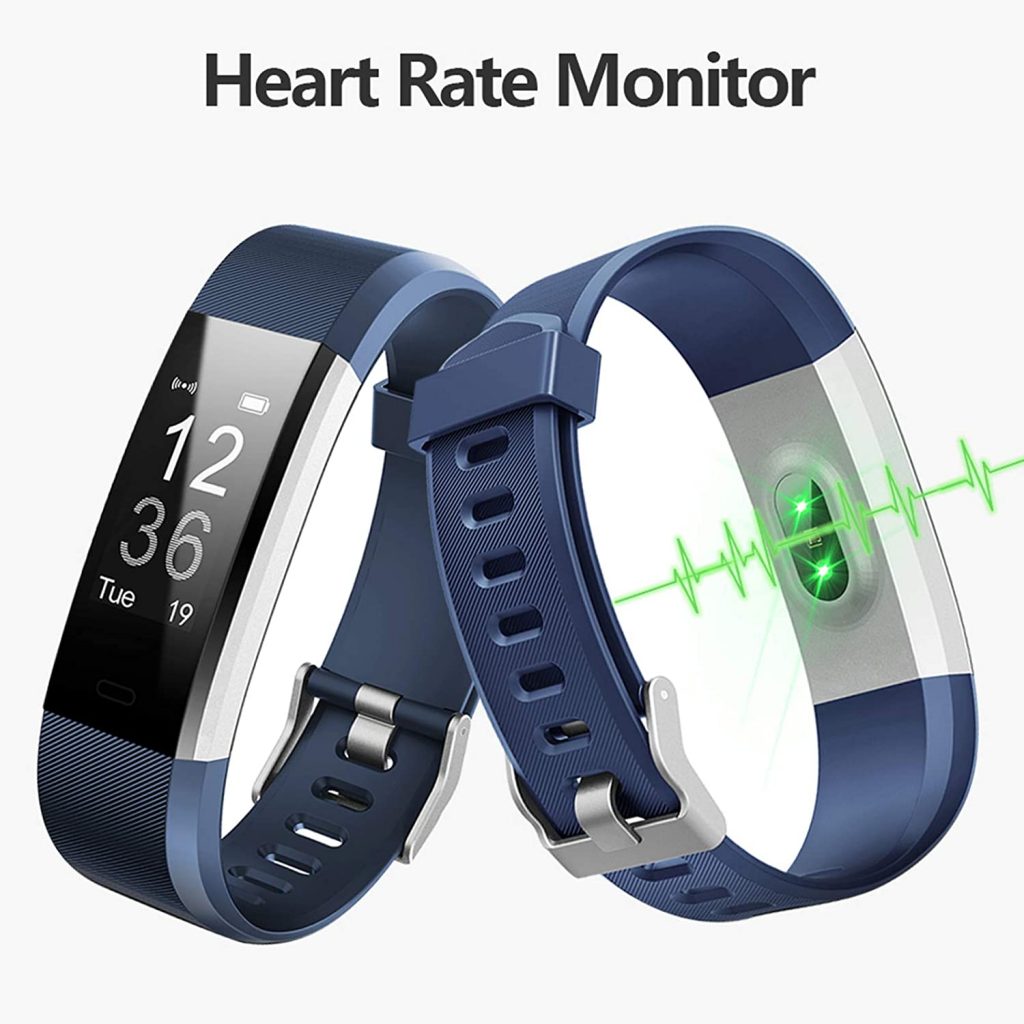 This fitness tracker has a sleek, thin design. The device looks like a band rather than a watch. It's waterproof and includes a heart rate monitor. You can use it for step counting, calorie counting, and for tracking your distance with GPS. This is a great value for someone who doesn't want the smart capabilities of other types of trackers. It's less than $30 on Amazon. And you get your choice of 14 colors. It can be used as an alarm and for monitoring your sleep, as well. While it's not a smart watch, it can connect to your phone to display caller ID and message info. You can also shake the fitness tracker for a couple of seconds to get your phone to snap a picture.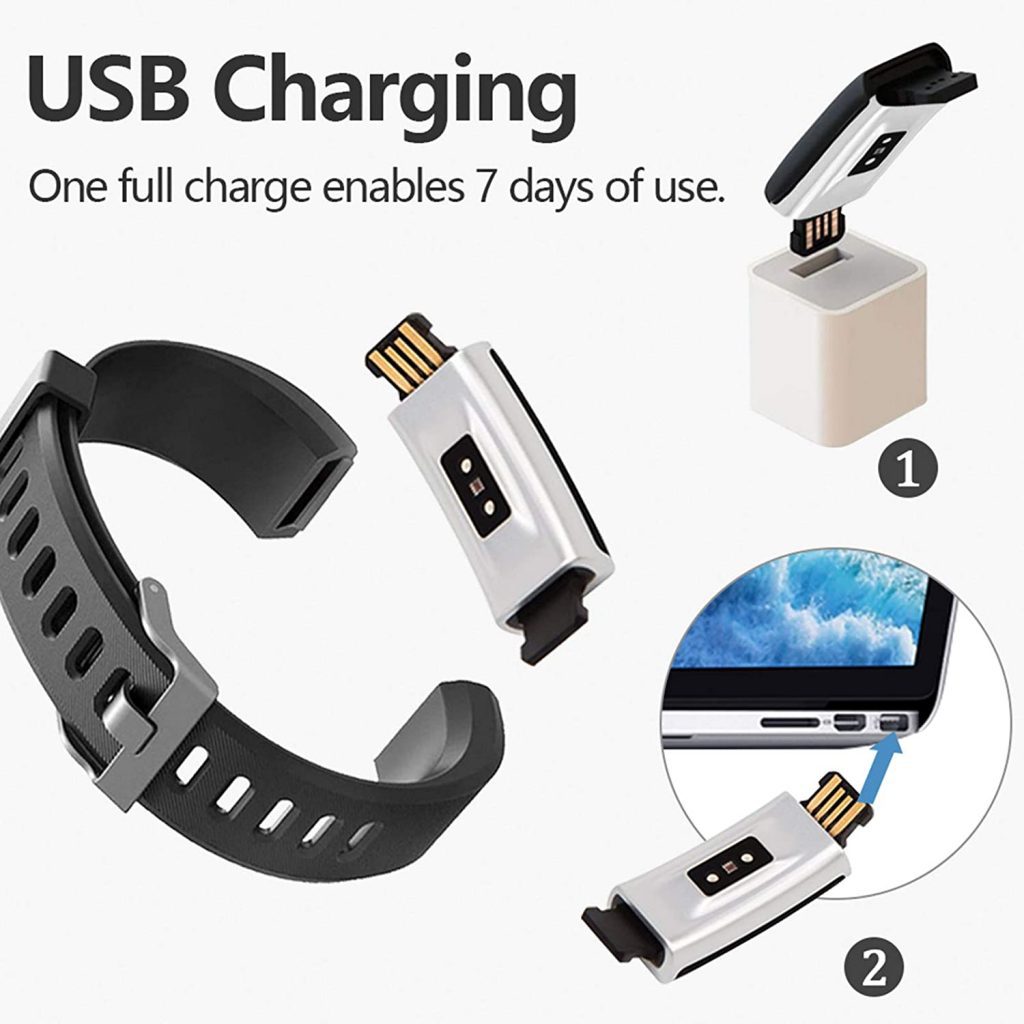 Pros:
Super inexpensive
Call and message alerts display
14 activity modes
Wide array of colors
Easy to use
Long battery life
Cons:
Some difficulty with pairing
GPS tracking doesn't actually go through tracker, it's through your paired phone
Have to re-sync watch to app every day to reset data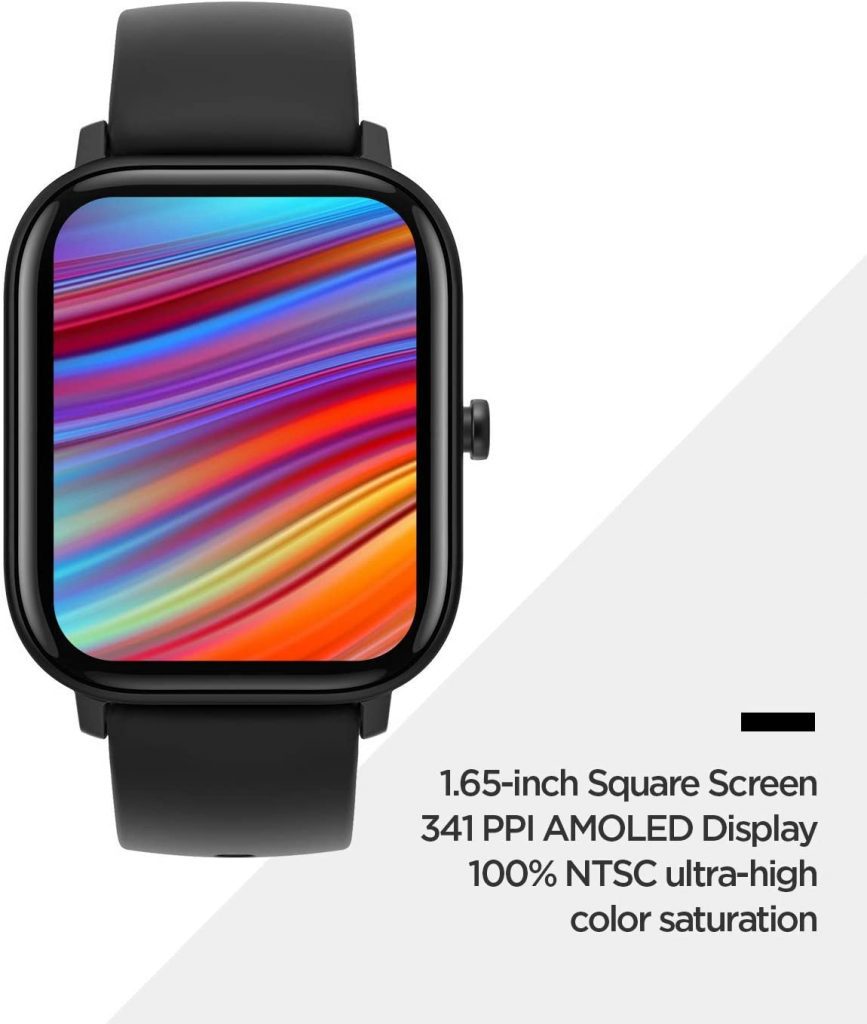 It monitors accurately the calories you burned, your daily heart rate, the distance you traveled, and your sleep quality. You can also check out your blood oxygen level whenever you want. The battery lasts for around two weeks with the average use of a person, even longer if you're a low-level power user. The 1.65″ AMOLED features a larger to show off more information. It is also water resistant up to 50 meters depth.
Pros:
12 sports modes
13 color choices
Super long battery life
With 24-hour high-precision heart-rate monitoring
Features Bluetooth Music Control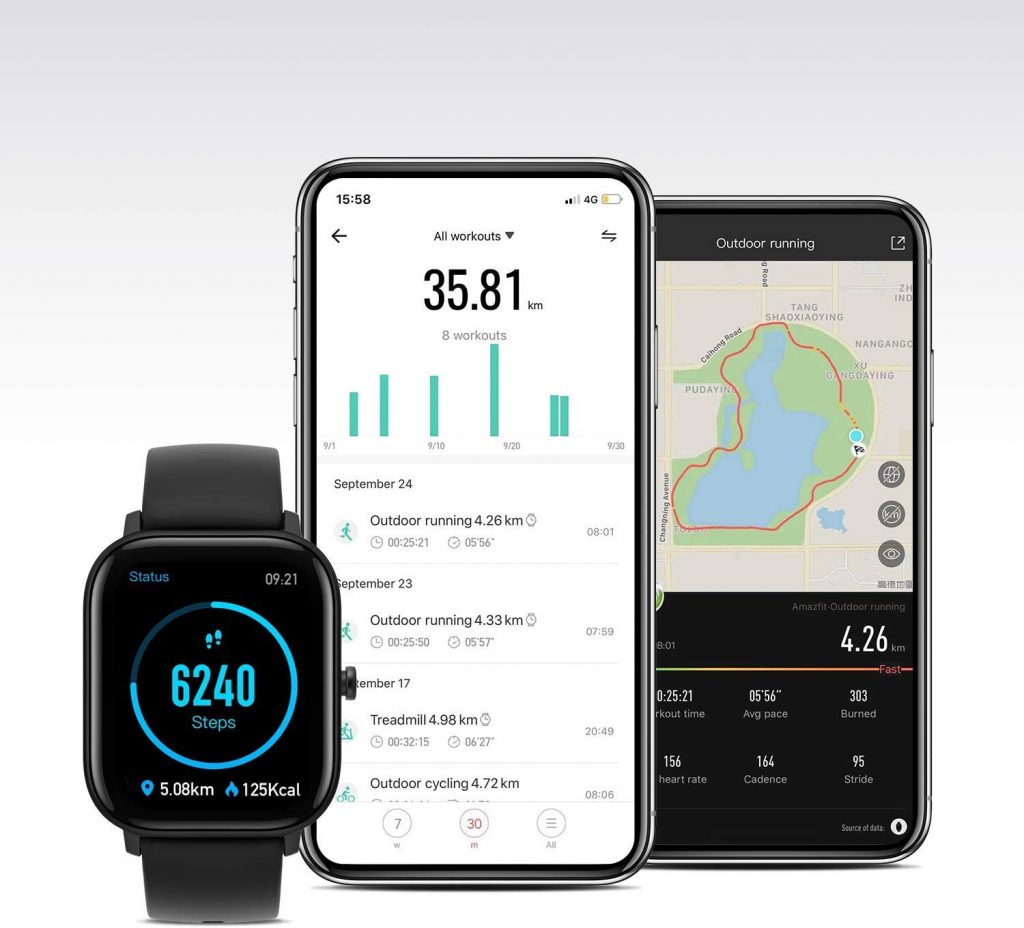 Cons:
Weather App gives inaccurate temperature 
No user guide manual included in the package
Limited application software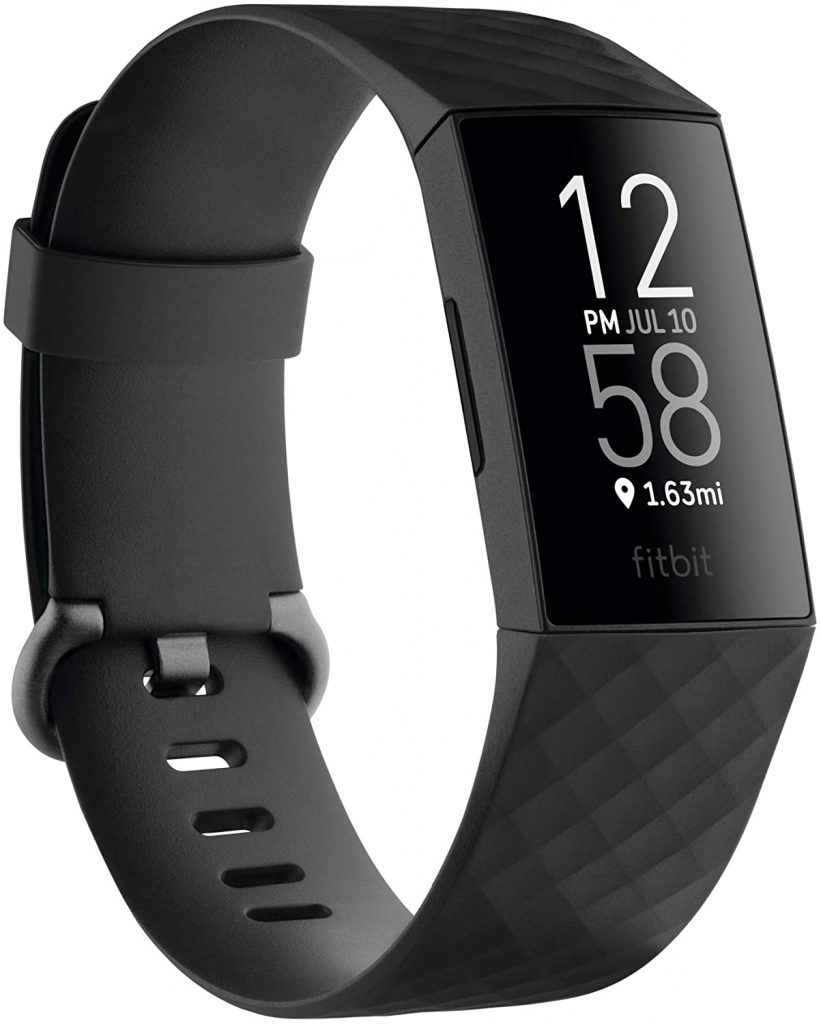 If you're a swimmer, then the Fitbit Charge 4 is one of the best fitness trackers for you. Many trackers that are waterproof still won't track your swimming data. This one does. It also alerts you to calls and texts, tracks other types of exercise, gives you 24 hour heart rate monitoring, and has built-in GPS for distance tracking. The battery will give you up to about a week of life from a full charge. You can set Active Zone Minutes so your tracker will alert you with a buzz when you hit the target heart rates for each zone you set. You'll also be able to manage songs through your watch on Spotify. This is the most expensive fitness tracker on our list, but it has a lot to offer.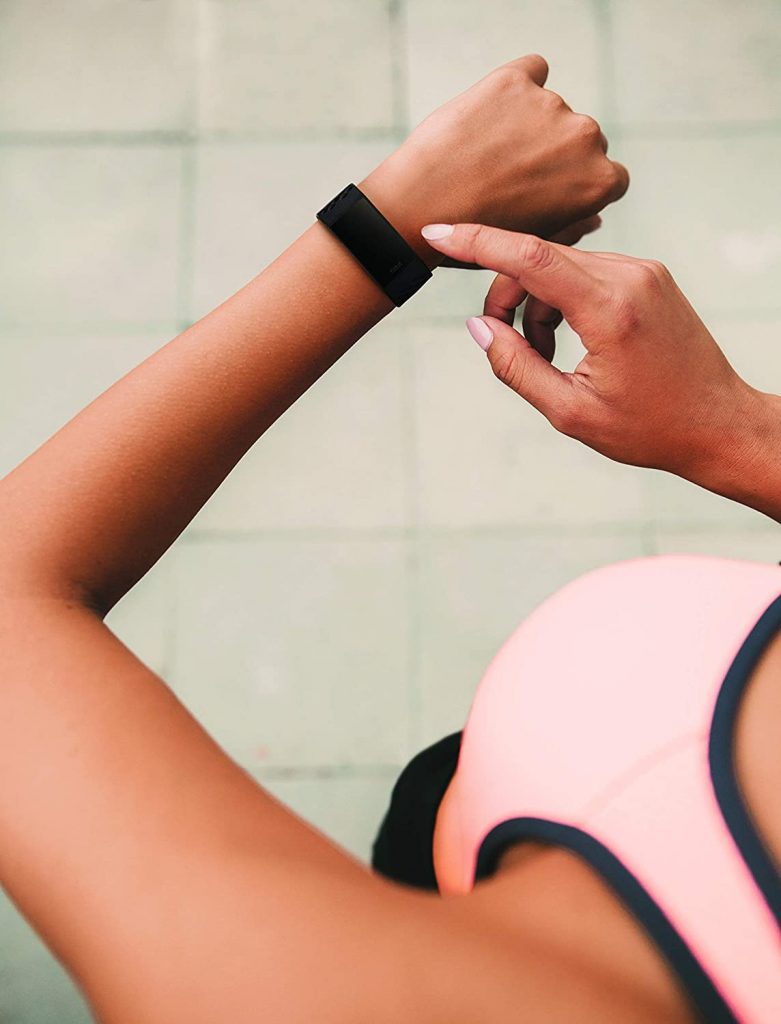 Pros:
Can be used for swim data
Long battery life
Sleep mode keeps watch from disturbing anyone at night
Easy to use app
Great slim design
Cons:
GPS mode drains the battery fast when turned on
No instructions in box
Step counting accuracy may be off; fix by recalibrating
Conclusion
There are many reasons to get a fitness tracking device. When you determine what you want one for, it makes looking for the best fitness trackers easier because then you just look for the features that fit your kind of use. Make sure you know how much you can spend before shopping for one, too. There are all sorts of different fitness trackers now. Choose the one that's the most tailored for your needs and you can start monitoring your health and physical activity in the most ideal way.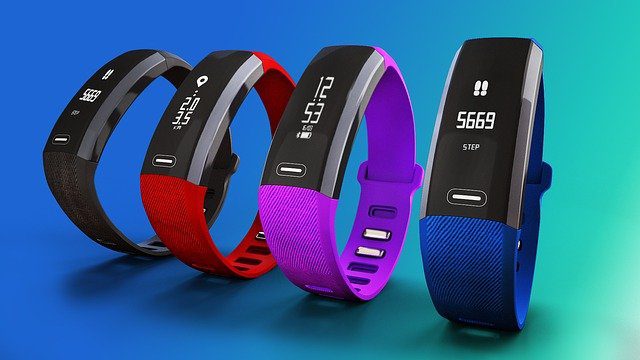 FAQs:
Which fitness tracker is the most accurate?
Studies regarding the best fitness tracker have revealed that the most accurate devices are made by Fitbit and Apple.
What is the best fitness tracker 2020?
The Fitbit Charge 4 is the best overall tracker for 2020.
Is Garmin better than Fitbit?
In most reviews, Fitbit comes out ahead of Garmin. However, Garmin has some great products for runners that score high in reviews.
What is better than a Fitbit?
You can go with a Garmin Venu or an Apple Watch Series 6 if you want something much like Fitbit, but with smart capabilities included.
Is WHOOP better than Apple Watch?
In terms of a fitness tracker, WHOOP goes beyond what any other fitness tracker does and personalizes information for you on a daily basis. WHOOP beats Apple Watch when it comes to fitness tracking.
What is the best budget fitness tracker?
You can go with one of the above trackers in our list, or the Fitbit Inspire HR.
What is the best smartwatch 2020?
The best overall is the Apple Watch Series 6.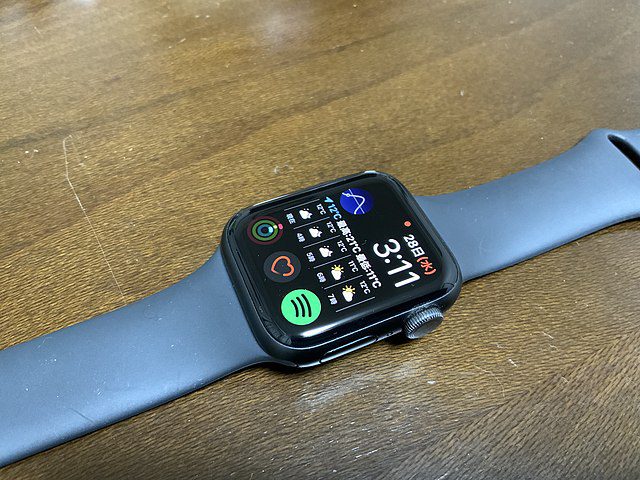 Should I get a fitness tracker or a smartwatch?
If you just want to be able to track your fitness levels and activity, go with a fitness tracker. If you're wanting to be able to view messages and take calls, look at emails and do other things with added convenience, go with a smartwatch.
Disclaimer: FamilyHype.com (Family Hype & FamilyHype) is a participant in the Amazon Services LLC Associates Program, an affiliate advertising program designed to provide a means for sites to earn advertising fees by advertising and linking to Amazon.com.
Last Updated on May 30, 2021 by Marie Miguel
DISCLAIMER
(IMPORTANT)
: This information (including all text, images, audio, or other formats on FamilyHype.com) is not intended to be a substitute for informed professional advice, diagnosis, endorsement or treatment. You should not take any action or avoid taking action without consulting a qualified professional. Always seek the advice of your physician or other qualified health provider with any questions about medical conditions. Do not disregard professional medical advice or delay seeking advice or treatment because of something you have read here a FamilyHype.com.