Cleaning house is a necessary evil. At least that's the way some of us view it. It doesn't have to be as difficult or take as long as it has in the past, though. And one way you can make it better is by buying yourself a cordless stick vacuum cleaner. These are the most convenient vacuum cleaners available now. The problem is they're often more expensive than your normal vacuum. That's why it's important you find the right one for your home.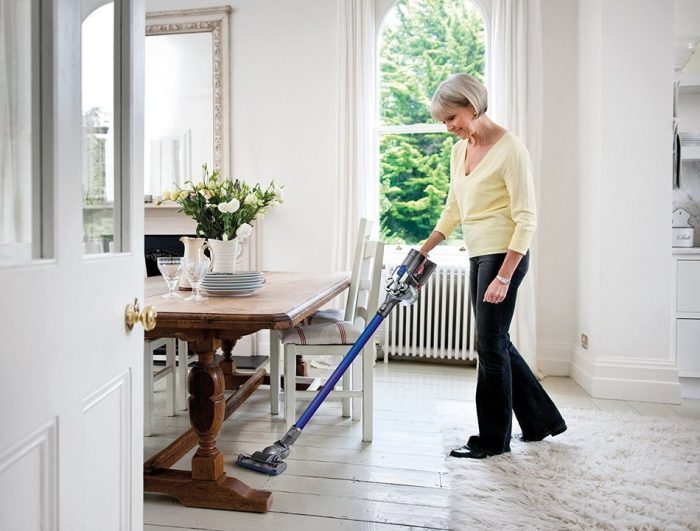 The best cordless stick vacuum will be lightweight and easy to carry. It will work well for all the floors in your household. It should be easy to clean out and have powerful suction. You also want the battery life to be long enough for you to clean whatever you want to. Different tools to use with your cordless vacuum are things you should look for, as well.
Many of the companies you are familiar with make corded stick vacuums and cordless stick vacuums. We're taking a look at the best cordless stick vacuum cleaners to help you decide on the ideal option for your cleaning needs. We'll also look at some specific options for the best cordless stick vacuum before wrapping things up.
What Do You Think—Are Cordless Stick Vacuums Worth It?
The question comes up a lot about stick vacuums, whether they're worth it or not. Some people feel that a stick vacuum cleaner is redundant because they already have a traditional vacuum. But, there are several reasons why it makes sense to get a cordless stick vacuum in addition to a traditional vacuum cleaner.
Traditional vacuums are heavier and bulkier. It's not convenient to get them out all the time. They're usually terrible for taking up and down stairs. Cordless stick vacuums can be easily taken from room to room and floor to floor because of their size and weight.
Cordless stick vacuums are more maneuverable. They can slide easily under tables and chairs, places where your regular vacuum cleaner may have a hard time getting to.
You can use a cordless stick vacuum as a handheld, too. That makes it where you can turn it into a cordless vacuum that works to clean out your car or on furniture.
Storing a cordless stick vacuum is easy, too. You can keep it much more handy than your regular vacuum cleaner. Most of them come with mounts for the wall where you can hang them right inside your kitchen pantry.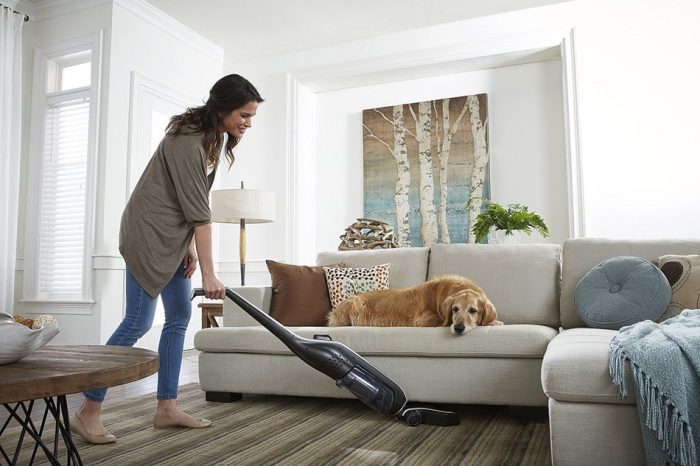 Jobs For A Cordless Stick Vacuum
A cordless vacuum gives you the freedom to move around from room to room without having to worry about switching the outlet. You can easily tote cordless stick vacuums all over your house so you can clean up messes anywhere. They're good for vacuuming debris off the carpets and dust off hard floors.
Many homes have area rugs. The heavy canister vacuum cleaners have a hard time cleaning area rugs because they pull them up a lot. Cordless stick vacuums don't have that kind of heft so they're great for cleaning area rugs.
You can vacuum under almost anything with stick vacuums. They're small and maneuverable so you can get under your furniture and behind things in your home. 
Many of them also come with different attachments of tools you can use to clean stairs, crevices, pet hair, and furniture. You can usually detach the "stick" of the vacuum and turn it into a handheld cordless vacuum for cleaning your car out with or other places where a handheld makes things so much easier.
They're the ideal little tool for cleaning up crumby messes, snack drops, craft leftovers, hair, and more. They are usually easy to empty with one push of a lever, too.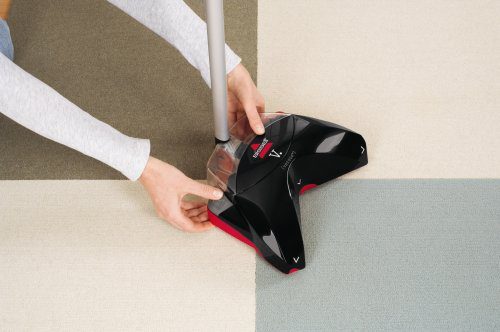 Downsides Of Cordless Stick Vacuums
There are some downsides to these convenient, lightweight cordless vacuum cleaners. They often cost more than the traditional upright vacuums do. If there are more tools or easier functionality, they can actually cost quite a lot of money. 
They can run out of battery in the middle of cleaning. You have to be diligent about putting it back on the charger so it's ready whenever you need it. You should look into the battery life of the cordless vacuum you're considering so you're sure to get one with some good use time. 
The longevity of cordless vacuum cleaners doesn't seem to be very good. There are different quality levels of these so some last longer than others, but generally, they don't seem to last more than a couple of years.
Options For The Best Cordless Stick Vacuum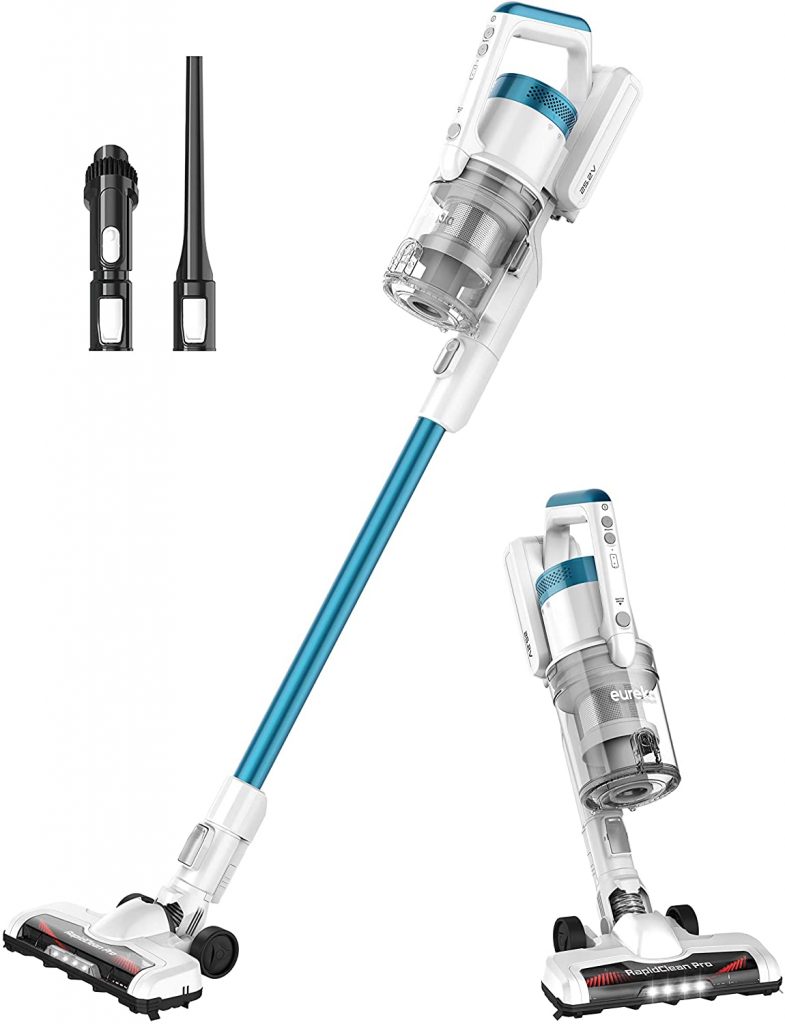 This is a high functioning, attractive looking cordless vacuum. It has LED headlights so you can see everything that's on the floor. There is a powerful digital motor that is super efficient so you get good suction without using too much of the battery up. You should be able to get about 40 minutes of runtime off of a full charge. You can remove the stick and take it down to a handheld size with just the push of a button. The design is such that it's easy to get underneath to those hard to reach spaces so you can get your home truly clean.
Pros:
Two power levels for better efficiency
Switch from stick to handheld
LED headlights make it easy to see dust
Cleans multiple types of floors
Easy Rest notch so you can lean it without it falling
Only weighs 5 lbs.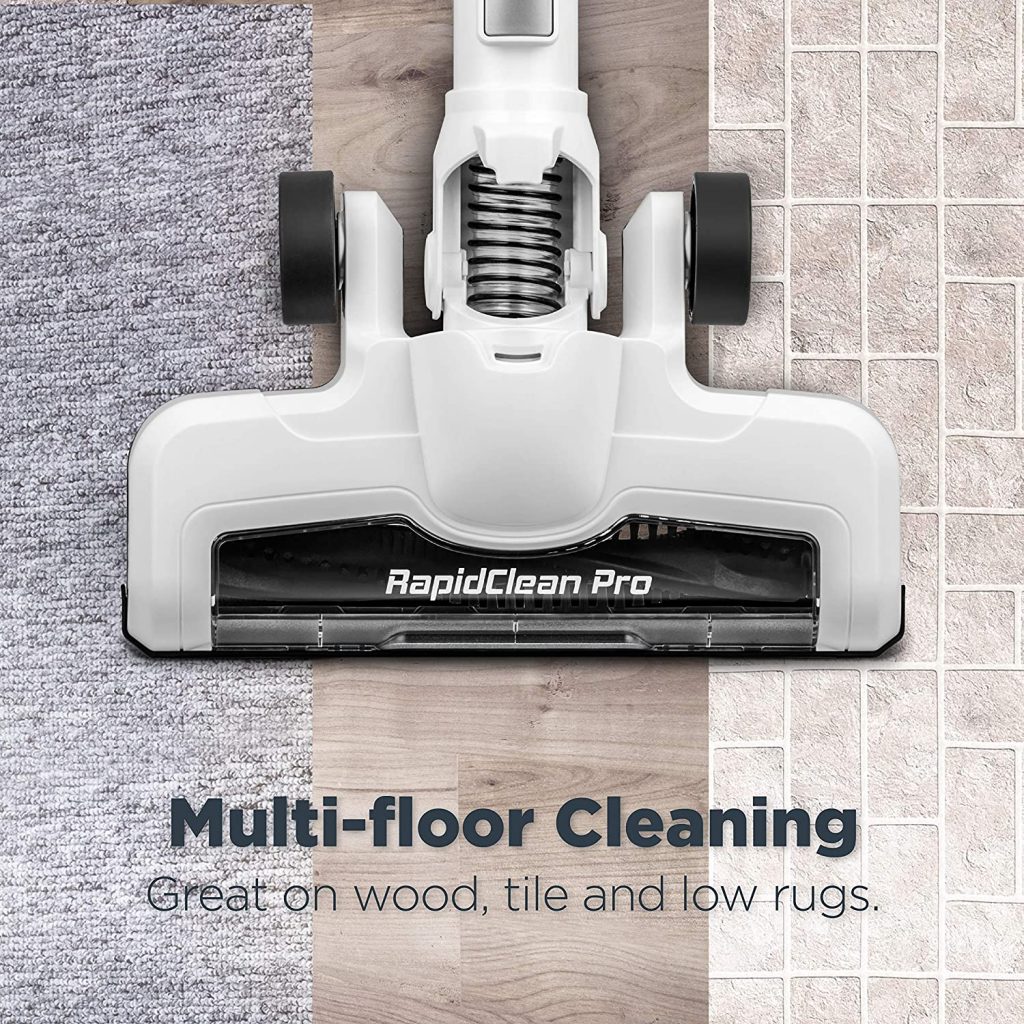 Cons:
Less suction than some others
Battery in the handle is heavy for some people's wrists
Wall mount doesn't have charging contacts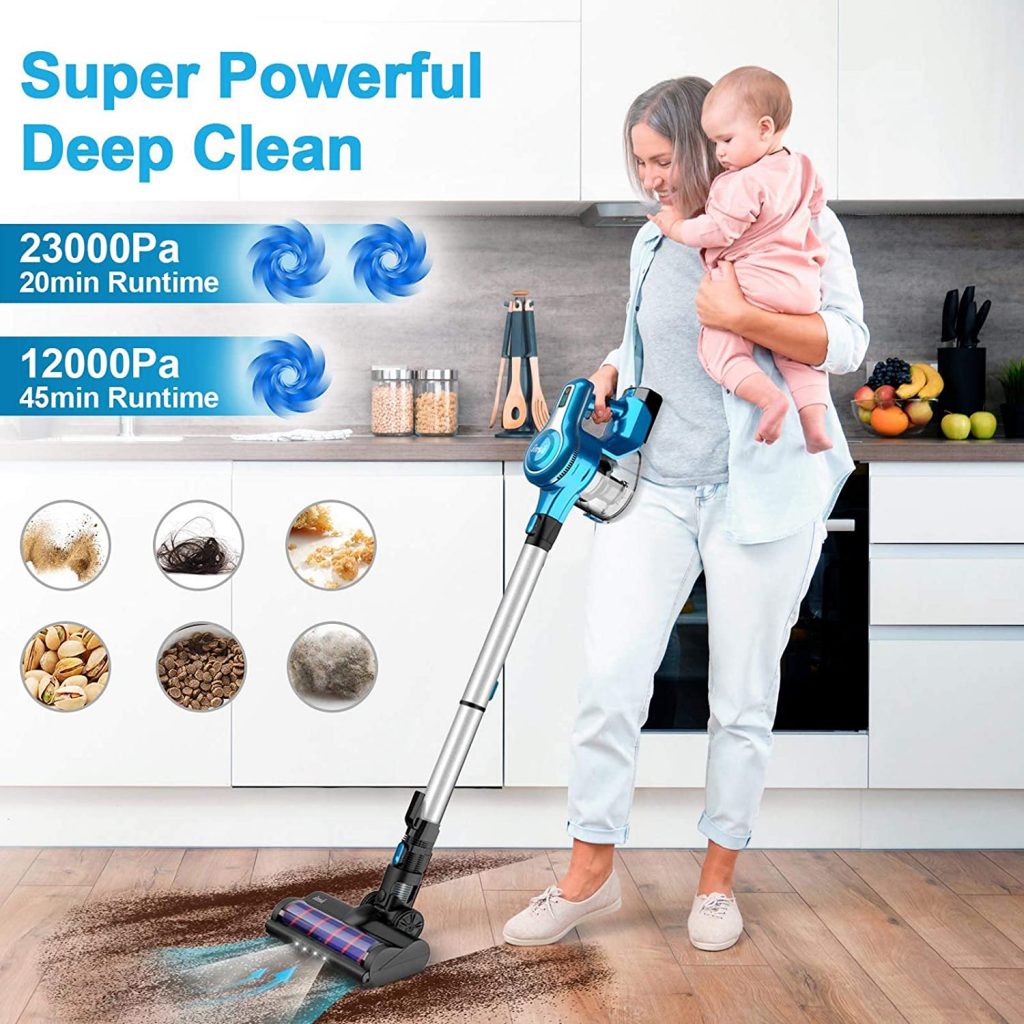 This one is slightly more expensive than the last. You can get up to 45 minutes of runtime from a charge. It comes with more attachments and is considered to be a 5-in-1 tool. The brushless motor gives it powerful suction that is good for hard floors, carpet, pet hair, crumbs, dust, you name it. The filtration is a 6 part system that is highly efficient. There's a sponge filter, but also cyclone separation factors, and a stainless steel strainer. The wall mount is easy to install and gives you a place for the vacuum and some of its accessories.
Pros:
More tools than your average stick vacuum
6 stage filter makes your home cleaner
Super lightweight body at only 3.3 lbs.
Very easy to maneuver
Can lay flat to get under furniture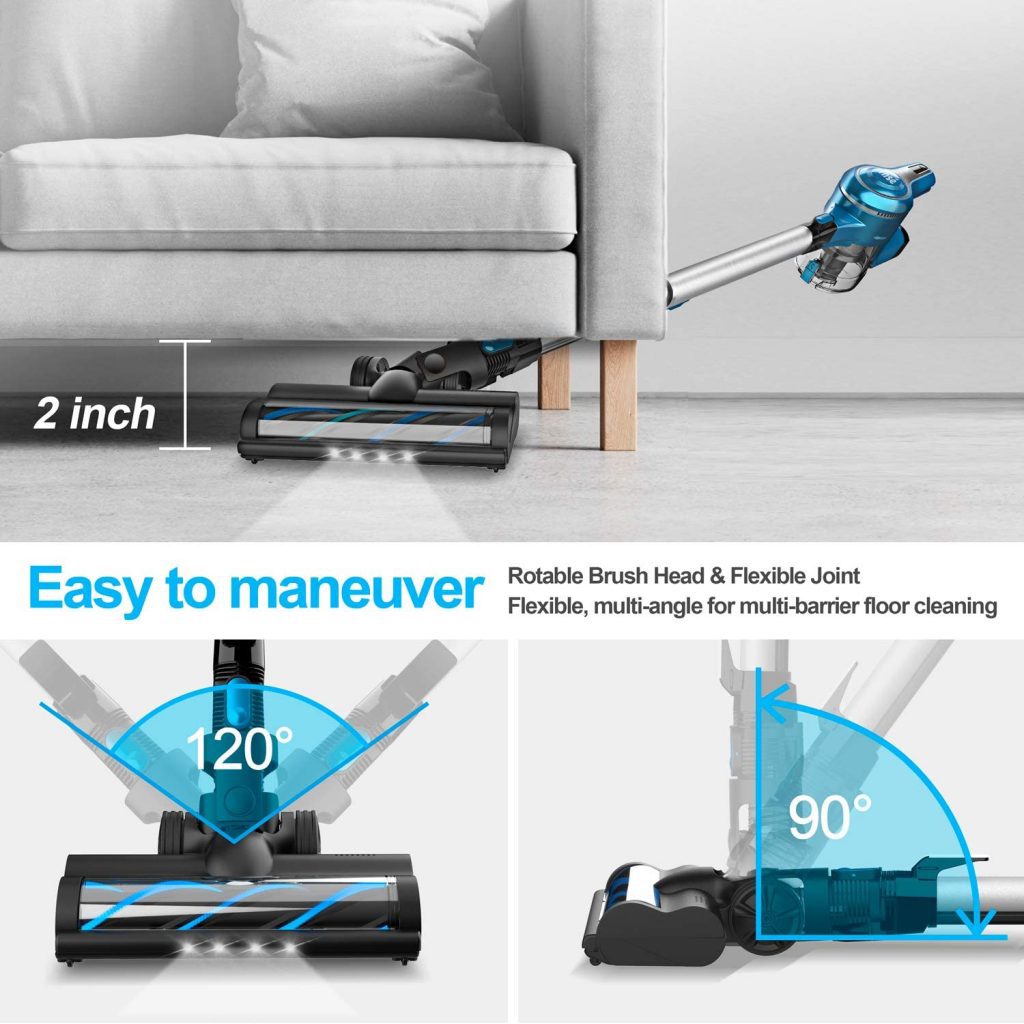 Cons:
Some accessories aren't necessary
Bin size is a little small
Too many accessories to store with vacuum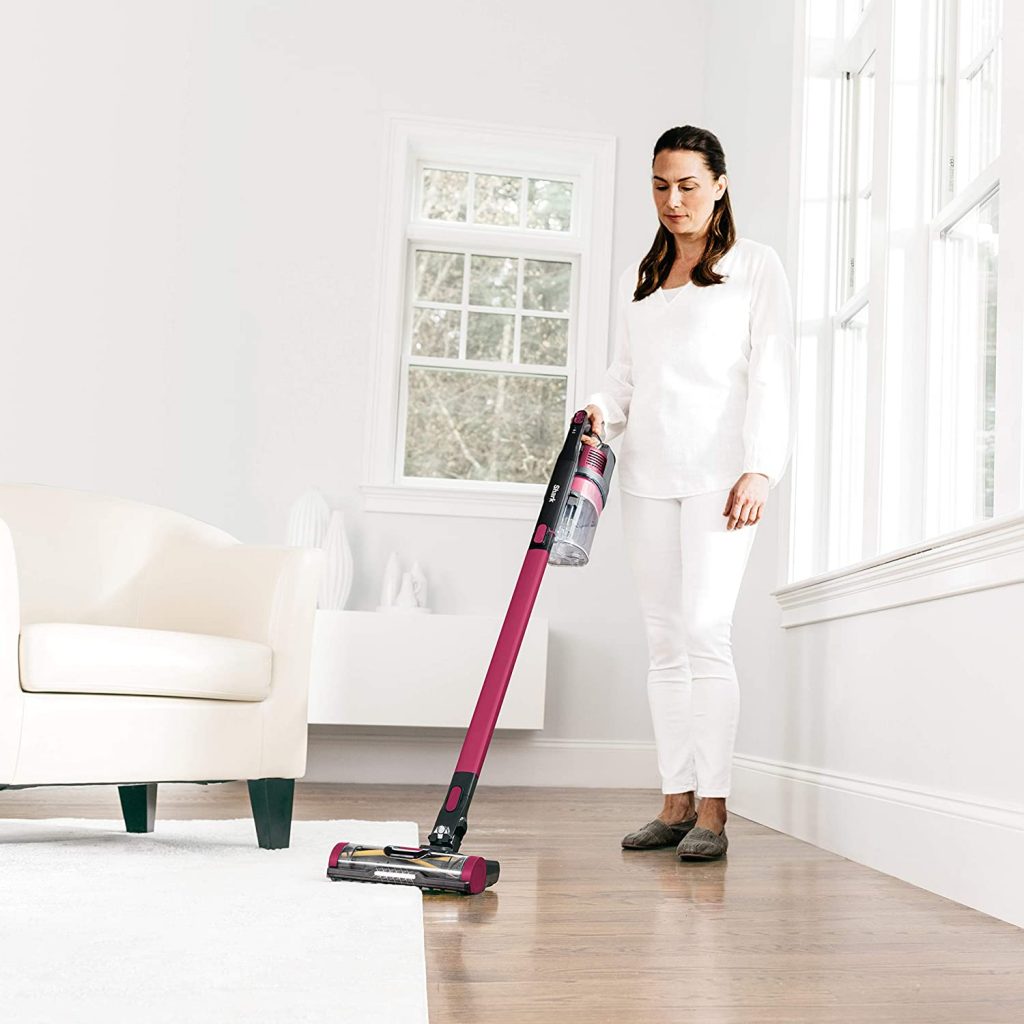 This one comes in a few different fun colors. It is designed around the needs of pet owners who are used to having to deal with pet hair clogging up their vacuums and getting stuck in the roller brushes. The Shark Rocket Pro has a self-cleaning brush roll to help make your life easier. There are some useful tools that come along with it and it has the powerful suction that people have come to love from the Shark brand. You'll have about 40 minutes of runtime from a full charge. You really can use it to clean your entire home.
Pros:
HEPA filter and anti-allergen complete seal technology to make your air healthier
MultiFlex wand that can turn however you need it to
Lightweight at 3.4 lbs.
Cleans with Dirt Engage technology to pull up embedded dirt and debris
Simple conversion to handheld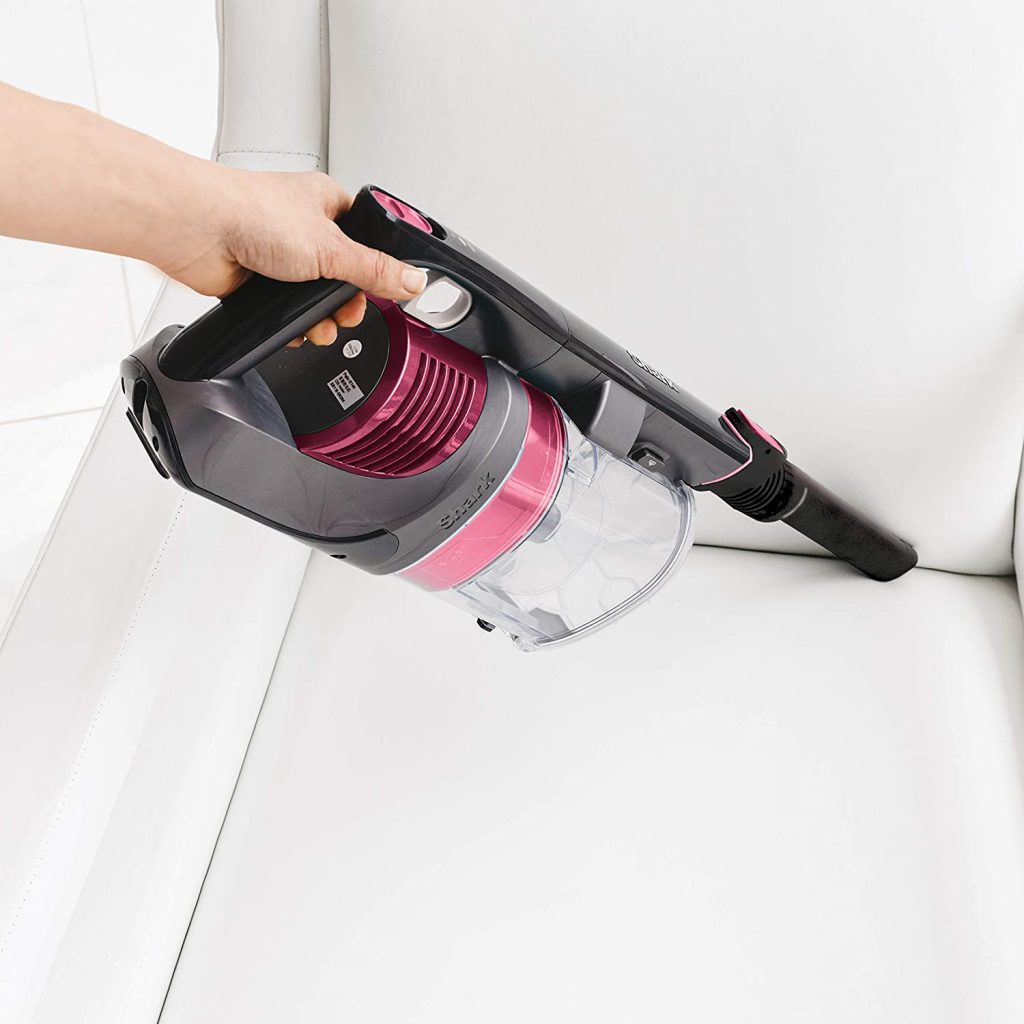 Cons:
Static electricity can build up on carpet
Motor is loud
Brush head a little too narrow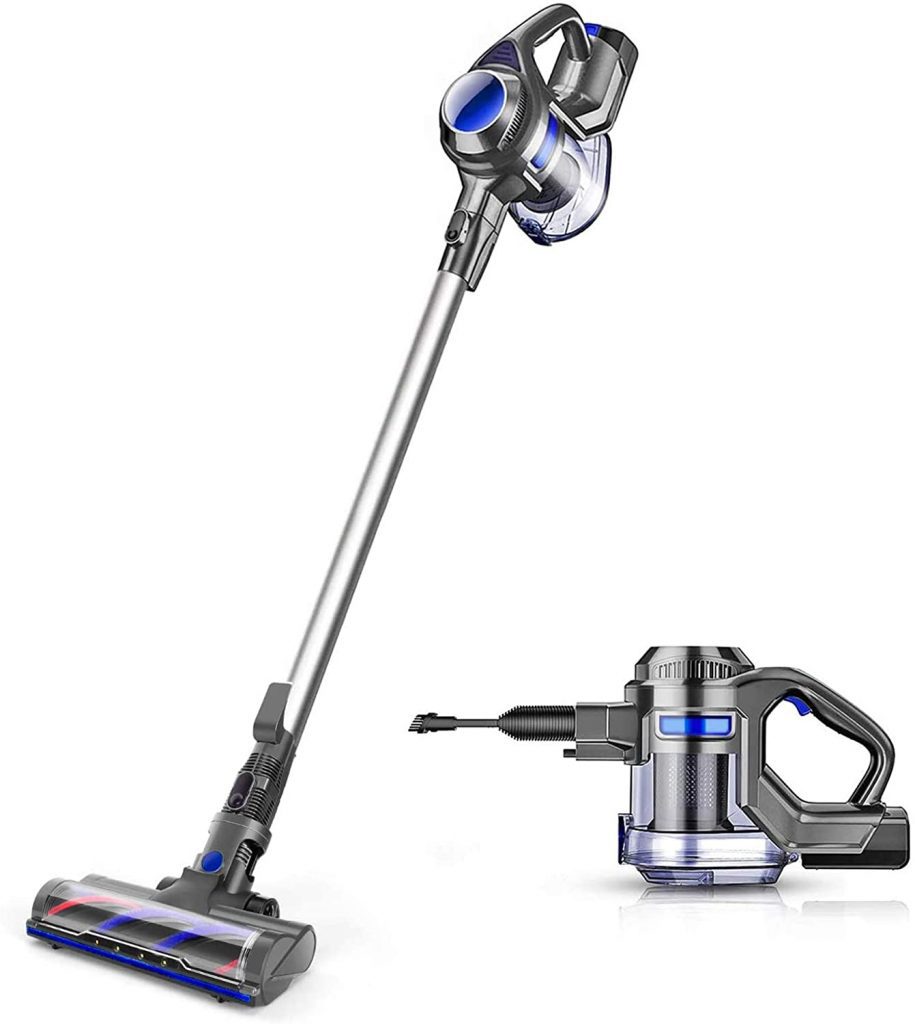 The MOOSOO Cordless Vacuum comes in two colors. This is the most inexpensive vacuum on our list. The run time for this one is a little less than the others at 20-28 minutes. It works on various types of flooring and converts to a handheld easily so you can clean stairs, furniture, and your car's interior. The filter system is the cyclone type that's highly efficient and it also has a HEPA filter. There is an LED headlight to help you see where the dirt and debris is and you can easily swivel the vacuum in the direction you need to go.
Pros:
Very affordable
4-in-1 vacuum
Removable and washable HEPA filter
Lightweight 3.3 lbs.
Includes a hair cutter tool for cleaning the brush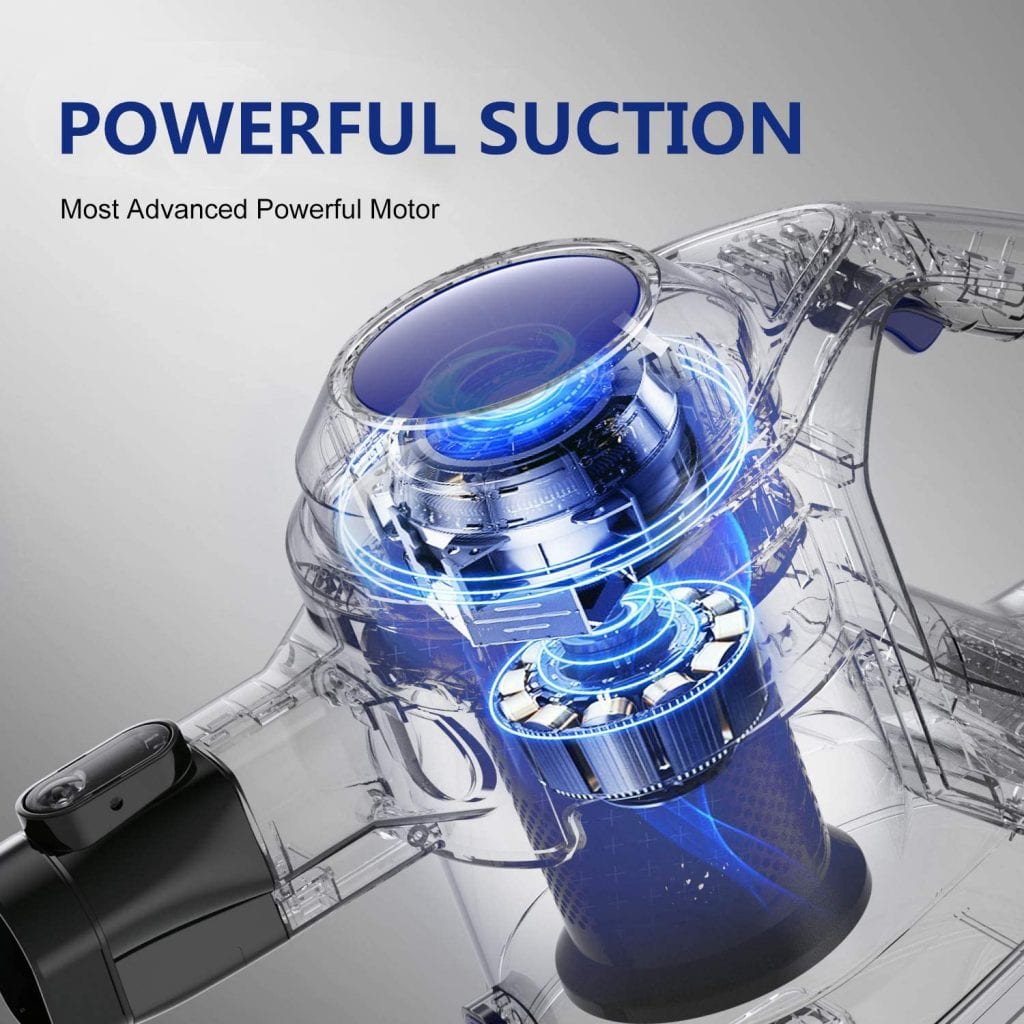 Cons:
Short battery life
Debris can get stuck inside and cause an odd noise
Loses suction easily
Wrap Up
You can make your life a little more convenient with a good cordless stick vacuum. They're lightweight, easy to take around the house with you, convert to handheld vacuums, and are great with incidental messes. You want one with a good amount of battery life and the kind of tools you'll need for your use. You also want it to be easy to clean out and to have an efficient filtration system that helps keep the air in your home clean, too. Keep in mind that some of these get pricey, but you can find a really great cordless stick vacuum that will match your budget if you do some comparison shopping.
FAQs:
Which cordless stick vacuum is best?
The very best cordless stick vacuum is the Dyson V7 Motorhead. It's on the pricey side, though.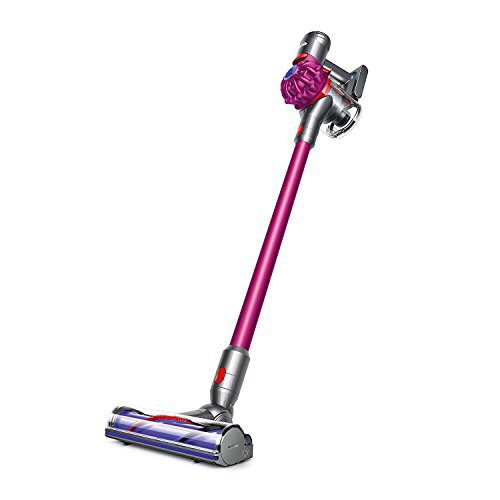 What is the best cordless 2020 vacuum cleaner?
The Bissell Pet Hair Eraser Slim 2897 was the best for 2020.
What cordless vacuum has the best suction?
The Dyson V7 Motorhead has the best suction and is highly reliable.
Is Shark better than Dyson?
These are probably the best two brands in the industry. One really isn't better than the other. They both offer large lines of products that are very good at cleaning your home. You'll have to decide based on prices, features, and what looks better for your needs.
Is the Kmart stick vacuum any good?
The Kmart stick vacuum runs around the middle of the pack for quality. You can do better for your money, but you could do worse, too. 
Are Shark cordless vacuums any good?
Yes they are. Shark does cordless vacuums very well. They have great suction, are easy to maneuver, and are very lightweight.
Are Bosch cordless vacuum cleaners any good?
Bosch cordless vacuum cleaners are quite good. Many of them have long battery life and very good suction power.
What vacuum does Consumer Reports recommend?
Consumer Reports recommends the Tineco Pure One S12 cordless stick vacuum. Beware, though, it has a very high price tag.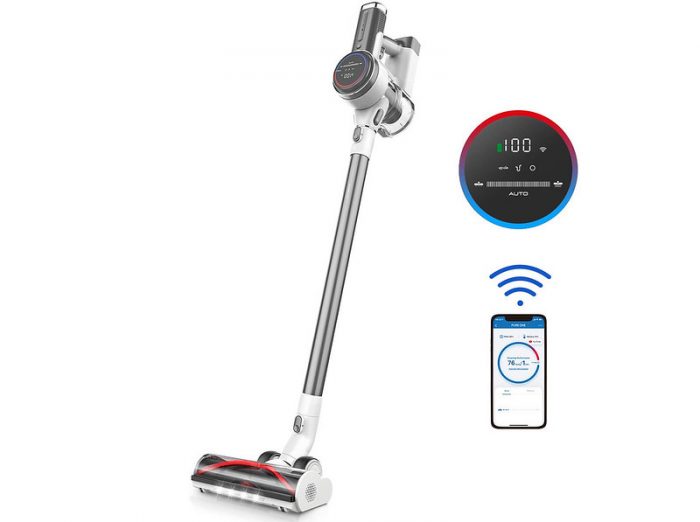 What is the best vacuum on the market?
The best overall vacuum is the Shark Navigator Lift-Away Professional. The best cordless vacuum is the MOOSOO M Cordless Vacuum.
Disclaimer: FamilyHype.com (Family Hype & FamilyHype) is a participant in the Amazon Services LLC Associates Program, an affiliate advertising program designed to provide a means for sites to earn advertising fees by advertising and linking to Amazon.com.
DISCLAIMER
(IMPORTANT)
: This information (including all text, images, audio, or other formats on FamilyHype.com) is not intended to be a substitute for informed professional advice, diagnosis, endorsement or treatment. You should not take any action or avoid taking action without consulting a qualified professional. Always seek the advice of your physician or other qualified health provider with any questions about medical conditions. Do not disregard professional medical advice or delay seeking advice or treatment because of something you have read here a FamilyHype.com.