How to find the top upright vacuums? Keeping our homes and other spaces clean has never been as important as it is now. The need for having healthy living spaces that are free of harmful germs has been increased to levels we couldn't have imagined getting to only a year ago. Vacuum cleaners are tools that make a huge difference in the number of pollutants that float around our homes and cling to different surfaces. That means finding the best upright vacuum is crucial to having a clean and healthy home environment.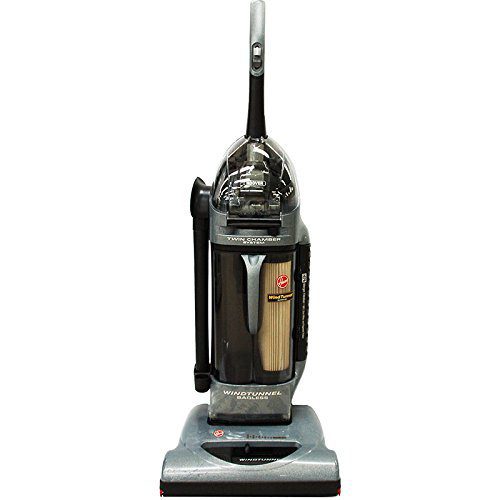 Best Vacuums To Buy
The best upright vacuum to buy should be chosen by considering the amount of floor space you need to clean, as well as the type of flooring materials you have. Check the weight of any upright vacuums you are interested in. Make sure to look for HEPA-certified vacuum cleaners if someone in your home suffers from allergies. Also, choose one designed for pet owners if there are animals in your home and check the noise levels of a vacuum cleaner before purchasing.
You want to be able to clean your home in the most efficient manner with an upright vacuum to get the job done. It shouldn't be a hassle and you shouldn't have to go over your floors more than once to get a good cleaning. You also shouldn't have to go over your budget to get a good vacuum cleaner that will be reliable and last you a long time. Let's look at what you need to consider when you're looking for the right upright vacuum cleaner to buy. After that, we'll check out some that are currently available.
What Should I Look For In Upright Vacuums?
Start by thinking about your home. Do you have a ton of carpet? You want a good upright vacuum to use when you have a lot of carpets. But, most of us will also have other types of flooring in our homes, along with the carpet. So, we need a vacuum cleaner that is versatile enough to be used on all of our flooring materials.
How many stories is your home? Are you going to be vacuuming stairs and lugging your vacuum cleaner up and down the stairs? If this is you, you don't want one that's super heavy and awkward to take from floor to floor. You also want to look at upright vacuums that have attachments and detachable functionality that works well for cleaning your stairs.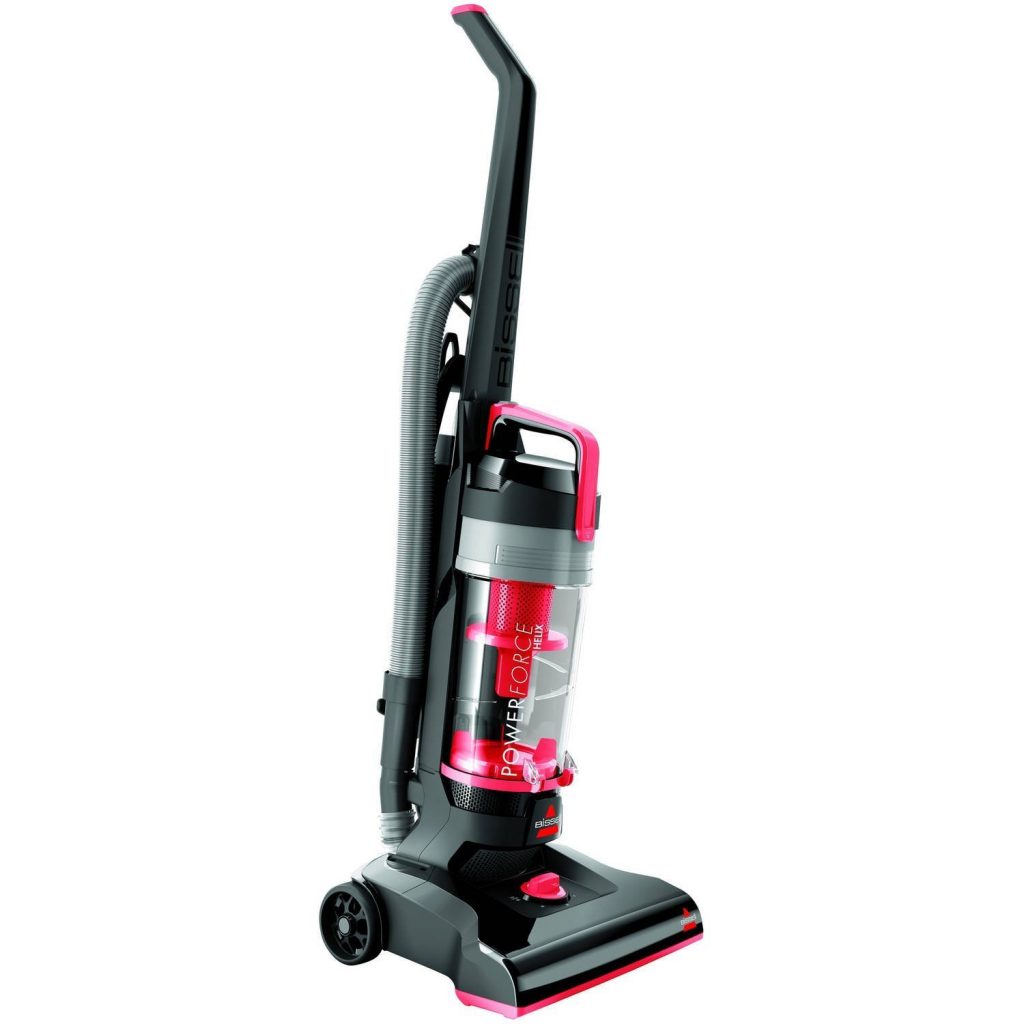 Some vacuum cleaners include a HEPA filter that helps to reduce the number of allergens and harmful bacteria that can float around inside your home. If you or someone you live with has problems with seasonal allergies, make sure to get one of the upright vacuums that is HEPA certified.
The same goes for households that include pets. Many vacuum cleaners are specifically designed to handle cleaning up pet hair and dander. Look for the upright vacuums that indicate they're able to clean up after your pet and that have attachments that can get pet hair off of furniture, too.
Upright vacuum cleaners can be very different with regards to the amount of noise they produce. You can check the noise level of a vacuum cleaner. It will be indicated in decibels somewhere on the box or within the literature that comes with the machine. This is especially important in homes with infants, small children, and pets, much of the time.
A couple of other odds and ends to look into including the turning capability of the vacuum cleaners you're considering, the length of the cord, and how much maintenance is needed to keep your upright vacuum in good working order. You may also want to choose between a bagged or bagless vacuum cleaner.
Best Upright Vacuums
Upright vacuums are better—for some particular situations. If you have a large home with a lot of ground to cover, upright vacuums are better as your go-to machine. They often have better suction, more power, larger capacities, and more attachments and other features.
An upright vacuum cleaner wouldn't be necessary for a small space, though. You can easily get away with just a stick vacuum in homes where there isn't much flooring to clean.
Still, other types of homes that have multiple stories to clean might do better having full-sized upright vacuums on the main floor and then a stick vacuum upstairs. This way, there isn't a need for lugging the heavy vacuum cleaners back and forth between floors.
Which Vacuums Have The Strongest Suction?
Generally, full-sized upright vacuums will have the strongest suction because they have larger motors for pushing more power. Beyond the type of vacuum cleaners, though, different brands are known for having more suction power. Some of the best in the industry include Shark, Bissell, and Dyson.
Most vacuum cleaners start out with pretty good suction, as that's what they're designed to do, suck dirt and dust off the floor. However, much of the time when upright vacuums and other types of vacuums start losing suction, it's because they're too full, they're too dirty, or they haven't been maintained properly. You should empty the bin of a bagless vacuum after every use. You also need to regularly clean upright vacuums, clearing them of hair and other debris so you ensure proper operation when you're using them.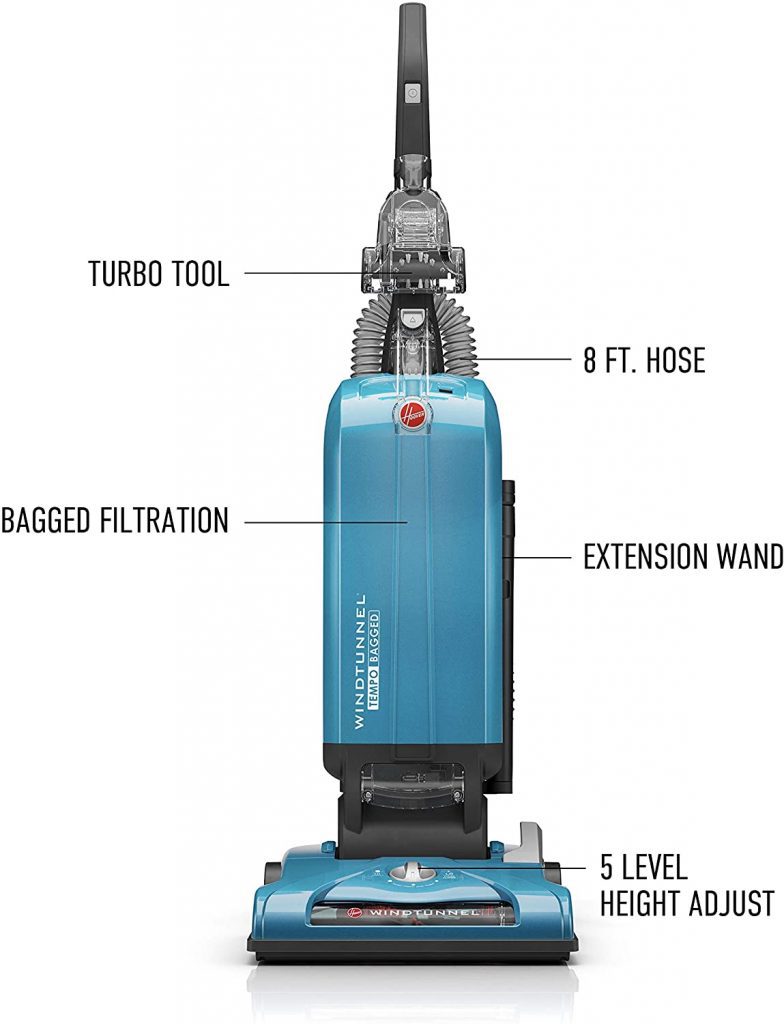 The Hoover WindTunnel is designed to remove dirt that is embedded down deep in carpet through technology that creates a wind tunnel. The HEPA filter system pulls in and traps 99.7% of all those harmful allergens and dust mites that make it into your home. This vacuum has 30 feet of cord so there's not a lot of having to switch outlets. You can adjust the floor height through five different settings. It also comes with an 8 foot hose, an extension wand, and three additional attachments.
Pros:
Lightweight at less than 20 lbs.
Includes tools for all sorts of cleaning needs
Long power cord
Versatile for multiple flooring types
Bagged for easy disposal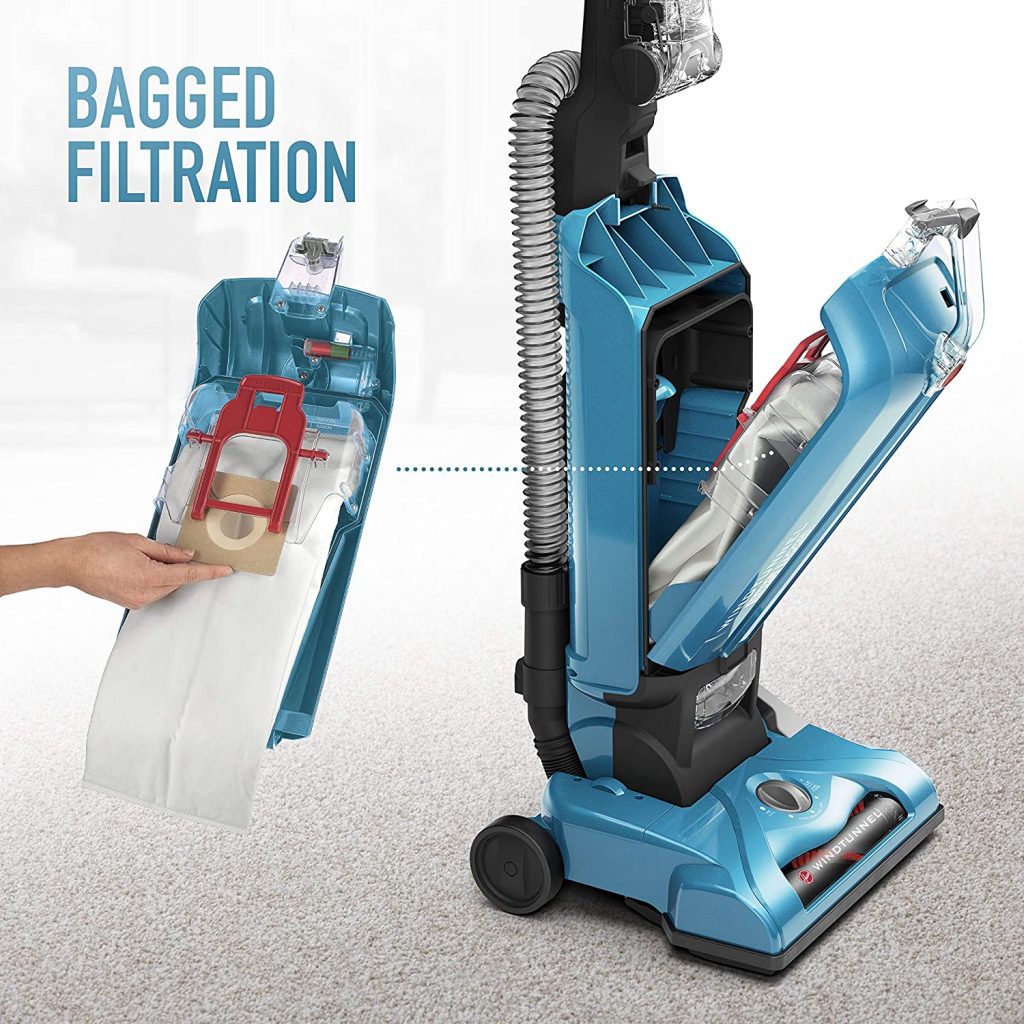 Cons:
Hose attachment is too short
Power button on handle and gets inadvertently pushed
Loud operation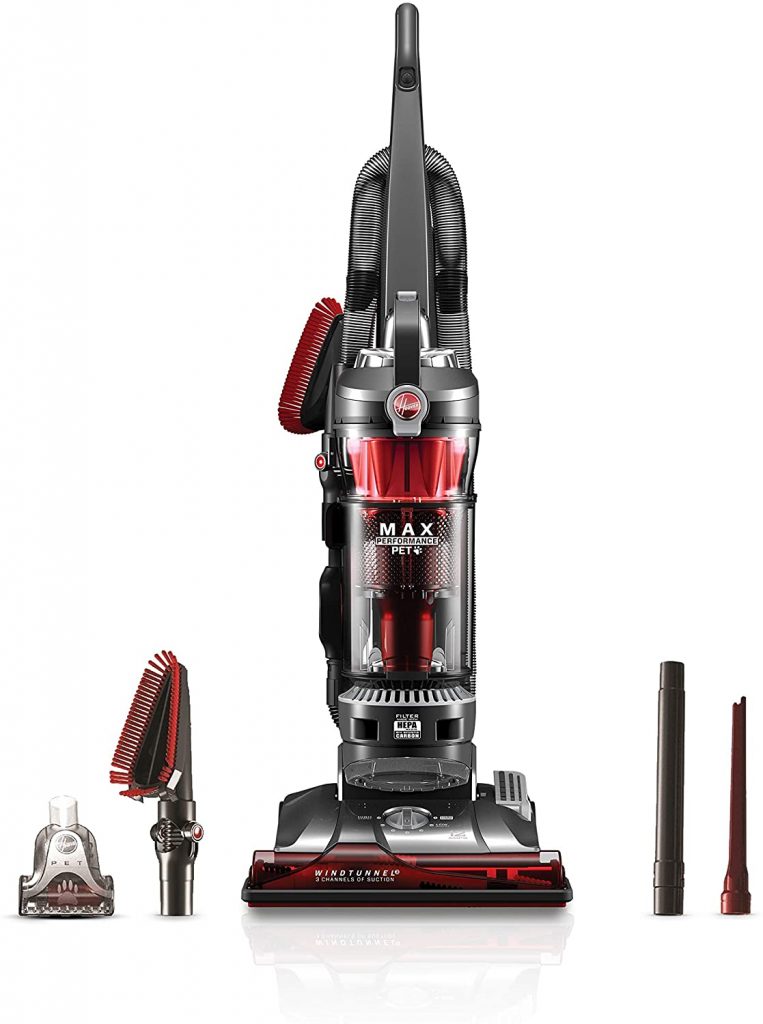 This is touted as Hoover's best bagless upright vacuum. It's specially designed to take care of the pet hair and dander in your home. You can extend out further with it and attach tools that were created to get the job done quickly and easily in homes with pets. There are three channels of suction created by the WindTunnel technology so your floors are debris and dust free when your chores are done. The carbon HEPA filtration system even gets pet odors out of your home. You won't lose suction with this one, either, due to its 13 powerful cyclones.
Pros:
Extended 15 foot reach
Weighs only 18 lbs.
Pivoting dusting tool included
Pet turbo tool for removing pet hair from upholstery
Easy release dirt cup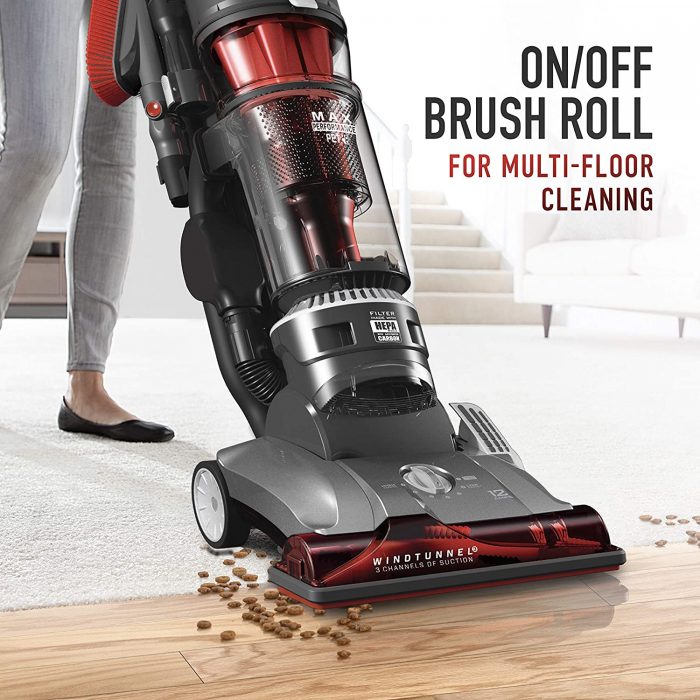 Cons:
Unclear instructions
Vacuum falls over when using tools
Flimsy handle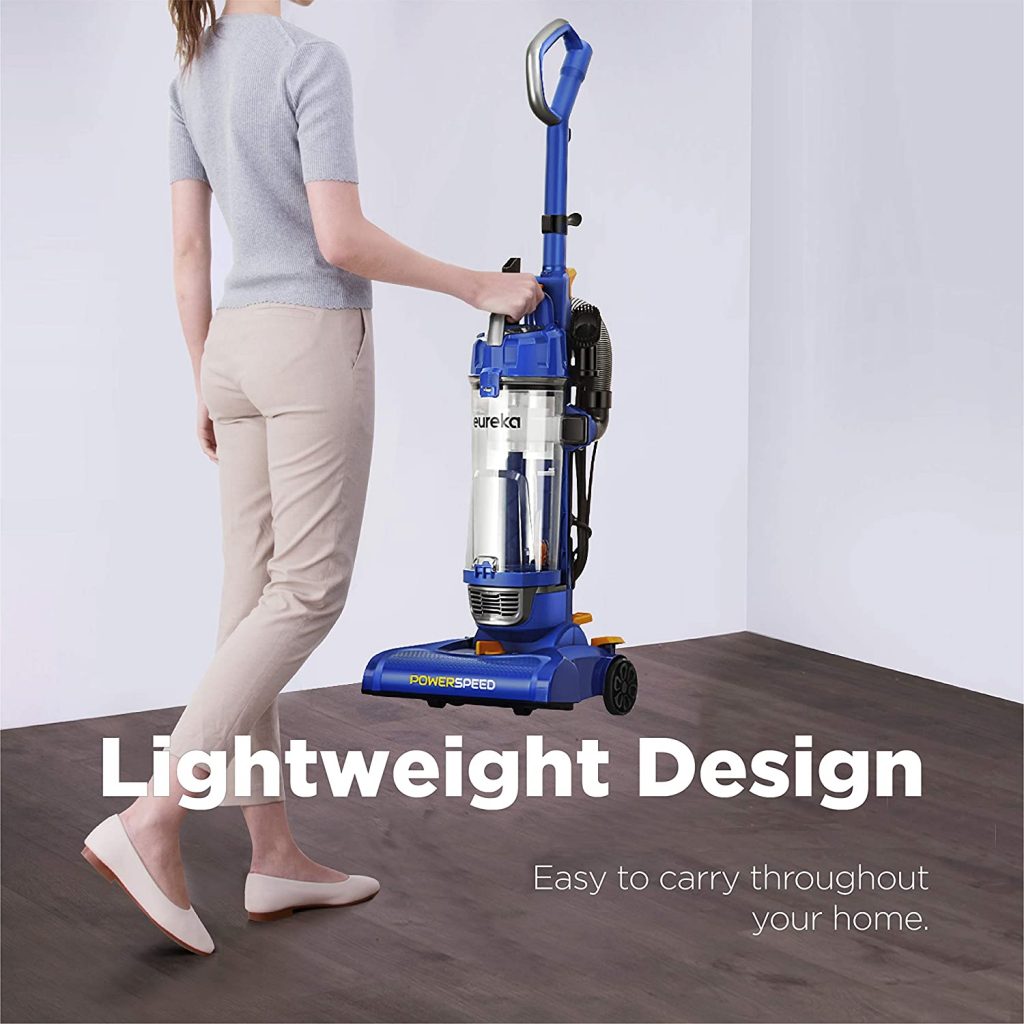 This is a lightweight vacuum that is meant more for homes that have hard floors rather than carpet, but it can be used on both. It's easy to take up and down stairs and push around furniture. It comes with several attachments. It has a wide nozzle so you don't have to go over your floors with as many strides. It also has an oversized dust cup that allows you to vacuum your entire home without having to empty it in the middle. It's easy to assemble and easy to use.
Pros:
Very affordable
Super lightweight at only 10 lbs.
Includes a washable filter
Large capacity dust cup
Powerful suction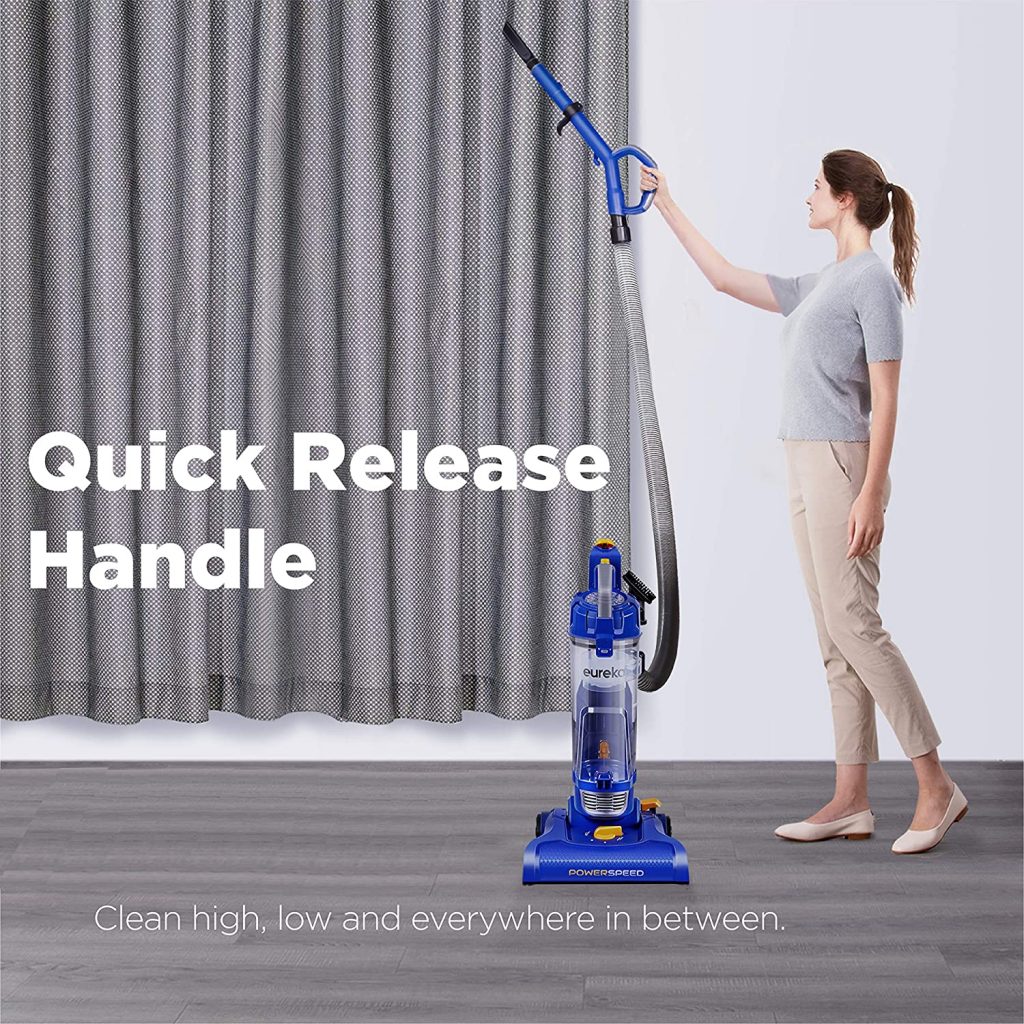 Cons:
Very loud operation
Extension hose is short
Machine tips easily while using tools

Not only will you get your floors clean and clear of pet hair every time you use this vacuum, but you also get to feel good that when you purchase one of these, Bissell donates money to their pet foundation. The Cleanview was designed to pull in pet hair and keep it from scattering away. It is easy to maneuver because of its swivel technology. It's easy to empty the dirt cup without making a mess, and there are tools included that can help you get the pet hair off your furniture, as well.
Pros:
Very maneuverable
Affordable price
Easy to empty
Washable filter
Great at cleaning up pet hair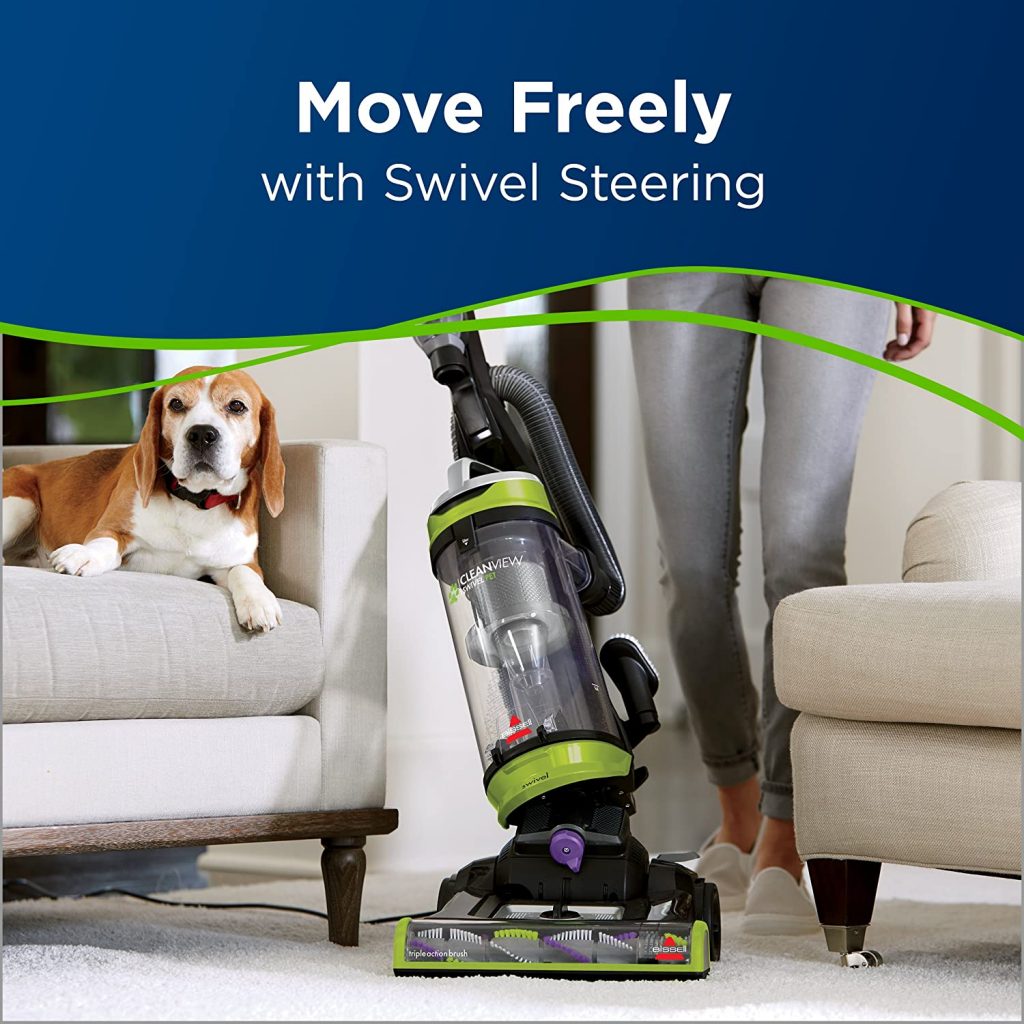 Cons:
Heavy at almost 20 lbs.
Pet hair can get clumped and stuck in the bin
Dirt cup low capacity
Vacuum cleaners can significantly reduce the amount of dust, dirt, and bacteria in our homes. Finding the best upright vacuum can be a little difficult if you don't know what you should be looking for. You'll want to assess your home for the right size and capacity levels, then decide on features and the weight of the machine you want to purchase. Once you've prioritized what you want in your vacuum cleaner, look for all of what you want for the price that best fits your budget.
Best Upright Vacuums FAQs
Which upright vacuum cleaner is best to buy?
The Shark Navigator Lift-Away NV352 tops the list for many reviewers.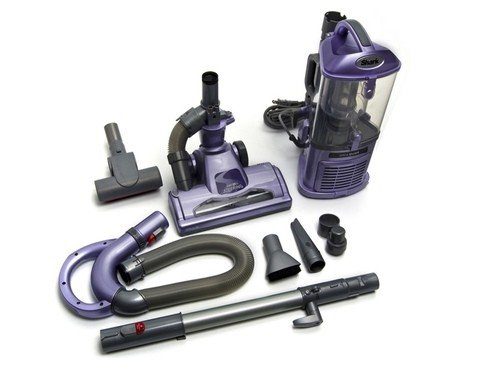 What is the best 2020 upright vacuum?
The Kenmore Pet Friendly 31140 was the upright vacuum best in 2020.
What are the best vacuums that Consumer Reports recommend?
Consumer Reports recommends either the Shark Lift-Away series of vacuums or the Kenmore Pet-Friendly vacuums.
What best vacuum cleaner do professionals use?
Professionals use the Oreck Commercial vacuum, as well as Hoover Commercial vacuums.
Are stick vacuums best to have? Are they worth it?
In some situations, a stick vacuum is better than a full-sized upright. They're great for use in smaller homes, in homes where people vacuum every day, and in homes with more than one story.
Are Shark vacuums better than Dyson?
Shark and Dyson run neck and neck for who is the better brand. They each have strengths and weaknesses. Shark is a better value for the money.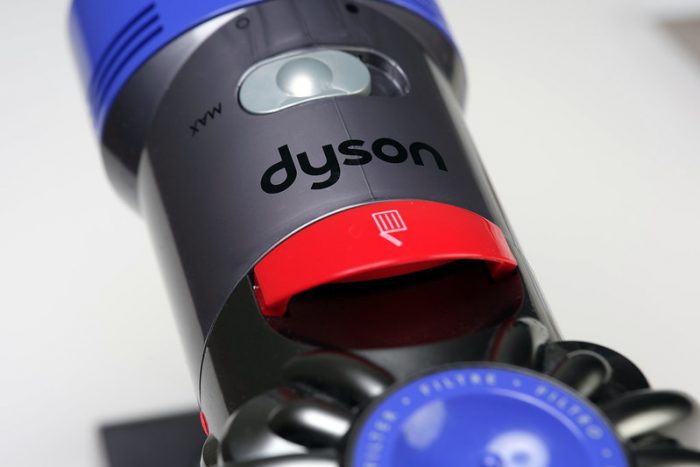 Which vacuum is better, bagged or bagless?
Bagless vacuums don't require that you continue to purchase replacement bags. They can save you money that way. Given you get one with a HEPA filter, bagless is better than bagged vacuums, overall.
What is the best vacuum cleaner 2020?
The Shark Navigator Powered Lift-Away was the best vacuum cleaner in 2020.
Disclaimer: FamilyHype.com (Family Hype & FamilyHype) is a participant in the Amazon Services LLC Associates Program, an affiliate advertising program designed to provide a means for sites to earn advertising fees by advertising and linking to Amazon.com.
Last Updated on September 30, 2021 by Jacqui Arnaiz
DISCLAIMER
(IMPORTANT)
: This information (including all text, images, audio, or other formats on FamilyHype.com) is not intended to be a substitute for informed professional advice, diagnosis, endorsement or treatment. You should not take any action or avoid taking action without consulting a qualified professional. Always seek the advice of your physician or other qualified health provider with any questions about medical conditions. Do not disregard professional medical advice or delay seeking advice or treatment because of something you have read here a FamilyHype.com.