As our world evolves and technological advances are made, we tend to want to move with the times and upgrade some of the electronics in our homes. This last year has had most of us spending much more time in our homes. So, why not deck them out with bigger and better pieces of equipment, in the meantime? That's what many consumers have been doing, and especially in their living rooms. Bigger, better TVs have become a hot commodity. In particular, 75-inch TVs.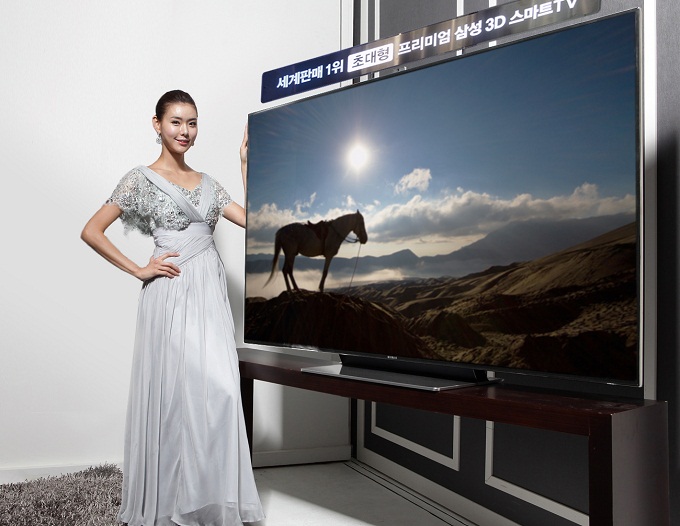 Choosing the best 75-inch TV should include considerations for the screen resolution and type of display. You want to also look at the connections available and its smart capabilities. Look into the weight of the TV and how slim the profile is, as well as the size of the bezels. Some of the other considerations to research are settings, voice control options, and the price.
Once you start comparing options to find the best 75-inch TVs, you'll find there aren't as many available as you may have thought. While they're rising in popularity, they're still not quite the norm. Some of the best manufacturers in the industry do have them available, though, and there will probably be more coming soon. Let's start this article by looking at what's important in the best TVs and then talk about specific models. 
Is It Worth Buying A 75-Inch TV?
Start by looking at the space you have for a large TV. It may very well be worth it, if you have room for this size. However, if you're looking to put this in a tiny room, then a 75-inch TV may not be your best buy. 
The price for the best 75-inch TV you're considering will help determine if it's worth it for you, too. It's also not best to buy something that costs more than you can comfortably afford. 
You should already know where you're going to put your TV. The reason for this is that you'll have to know if a cabinet or TV stand you plan to use is large enough for placing the TV on top of. You'll need to measure the distance between the feet of the TV to see if your chosen piece of furniture can accommodate them. 
If you're going to mount the TV on the wall, then you just have to know if you have a large enough open space available to do that. Planning ahead for where you will be mounting it will make your choice of TV easier. 
The space in the room should allow for you to sit about 9 feet away from your TV. If that's the case in your living room, then a 75-inch TV is ideal. Your entertainment experience is considered to be more optimal with a better field of view.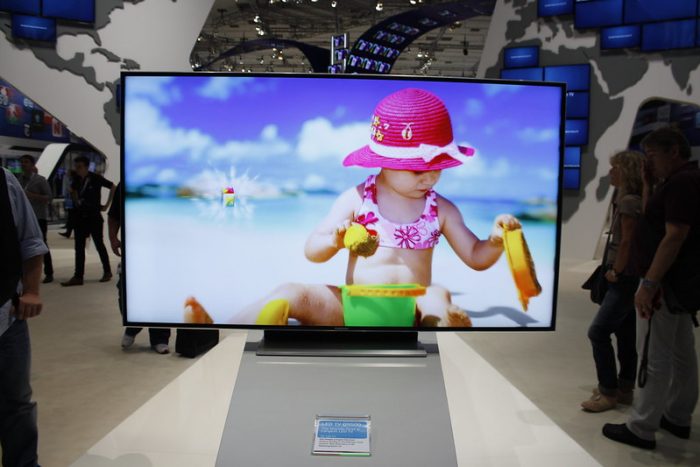 How Should I Choose The Best 75-Inch TV?
going to be upgrading to the best TVs, then you need to look at the screen resolution first. Right now, the resolution most households are going with is 4K, or 3840 x 2160. This means that the resolution is 3840 pixels wide by 2160 pixels tall. 
The other piece that goes along with the screen resolution is the display type. Choosing from different display types means determining how the pixels on the screen are being lit up. You can choose from OLED TVs, QLED TVs, LED, or LCD. These are the most common that you'll see. 
OLED TVs give you vibrant, bright pictures with differing depths of black tones and many variations of colors. OLED TVs use diodes that emit light themselves, therefore lighting up the pixels on the screen. OLED is short for organic light-emitting diode. Your picture will be crisp, clear, and vivid. 
Next, we have the connections to look at. You'll want to see how many HDMI ports there are, as well as if there is a component video setup. You should look at the audio connections available. Depending on what you're going to use your TV for, you will also want to see if there are any DVI or VGA ports, an antenna port, any USB ports, and an ethernet port. Also, look at how easy they are to access, especially if you intend to mount your TV on the wall.
Most of us are looking for TVs with smart capabilities, now. The best TVs will allow you to stream everything you like to watch right through the apps already built into the TV interface. Many of the newest models will be next-gen ready, too. If you want to use your TV for controlling the smart features in your home, such as lights, appliances, and music, then make sure the TV you're considering is Alexa or Google Assistant enabled.
There are other features that will help you determine what the best 75-inch TV is for your home. The weight and the build of the TV could be important, especially if you're wanting to mount it on your own. You may also prefer an edge-to-edge display, meaning you're looking for very thin bezels. There are different settings you could look for, too. Some of these might be for customization, screen camouflage when not in use, or for gaming needs. Finally, don't forget to compare prices across brands.
75-Inch TVs Best to Buy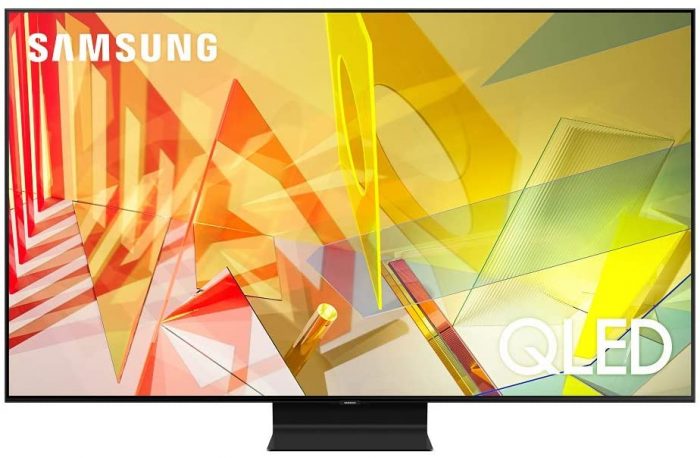 The QLED screen on this TV from Samsung gives you a crisp, clear picture with sharp lines and intense depth of colors that are lit up from behind with the LED backlighting. It has a powerful Quantum processor that gives you the best picture from any angle. The screen was designed to bring you details that are true-to-life. The audio is meant to give you a 3D experience that moves with the action on screen. You'll have an edge-to-edge display so you see all of the scene. There's also 4K AI upscaling to make every image look its best. And, you can control everything with your voice assistant.
Pros:
Bright, vibrant screen with extra backlighting
Smart capable so you can stream all your favorite shows straight through your TV
Minimalist design lets you see what's intended
Multiple speakers firing in different directions for better audio
Rich black and white tones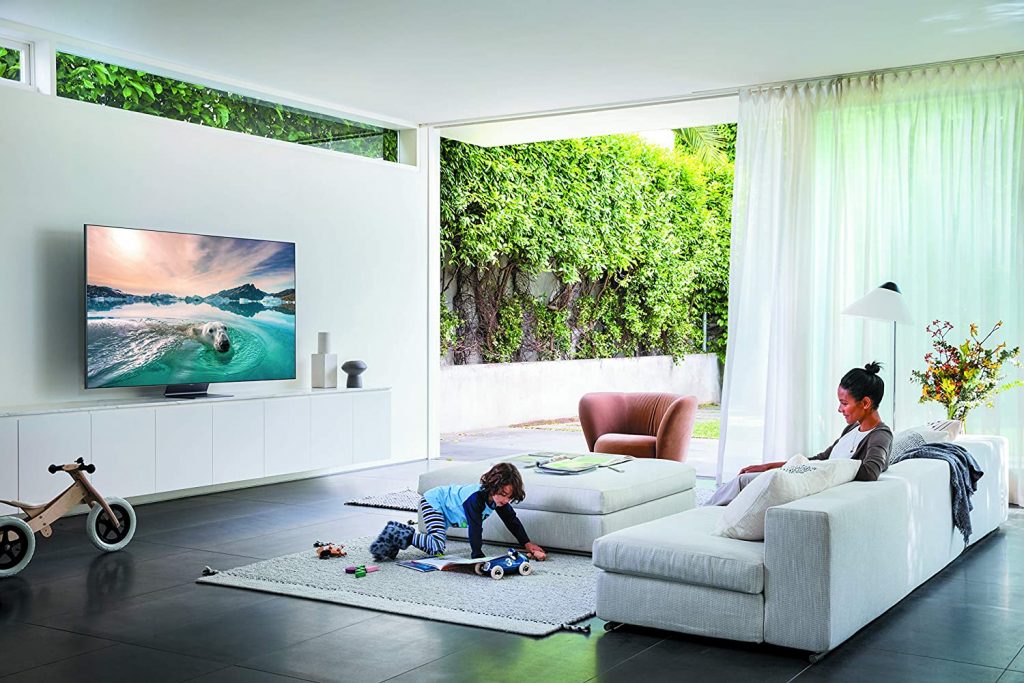 Cons:
Very heavy at 122 lbs.
Expensive
Screen is prone to a lot of glare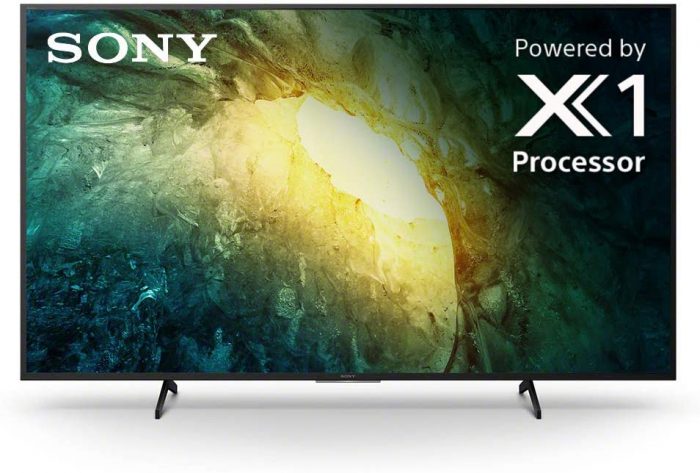 The HDR picture gives you the image on-screen the way it was intended to be seen. You get the details the director wants you to have. This is one of the best TVs for those who like PlayStation, too. There is a Game Mode built into the design that is dedicated to making your gaming experience next level. The TV is smart capable and enabled for use with Google Assistant. The 4K Processor X1 will give you amazing picture quality and little to no blurring. The build of the TV is lightweight and there are narrow bezels so you get as much of the picture as possible.
Pros:
Very affordable
Super lightweight
Dedicated game mode
Plenty of connectivity options, including 3 HDMI ports
Easy setup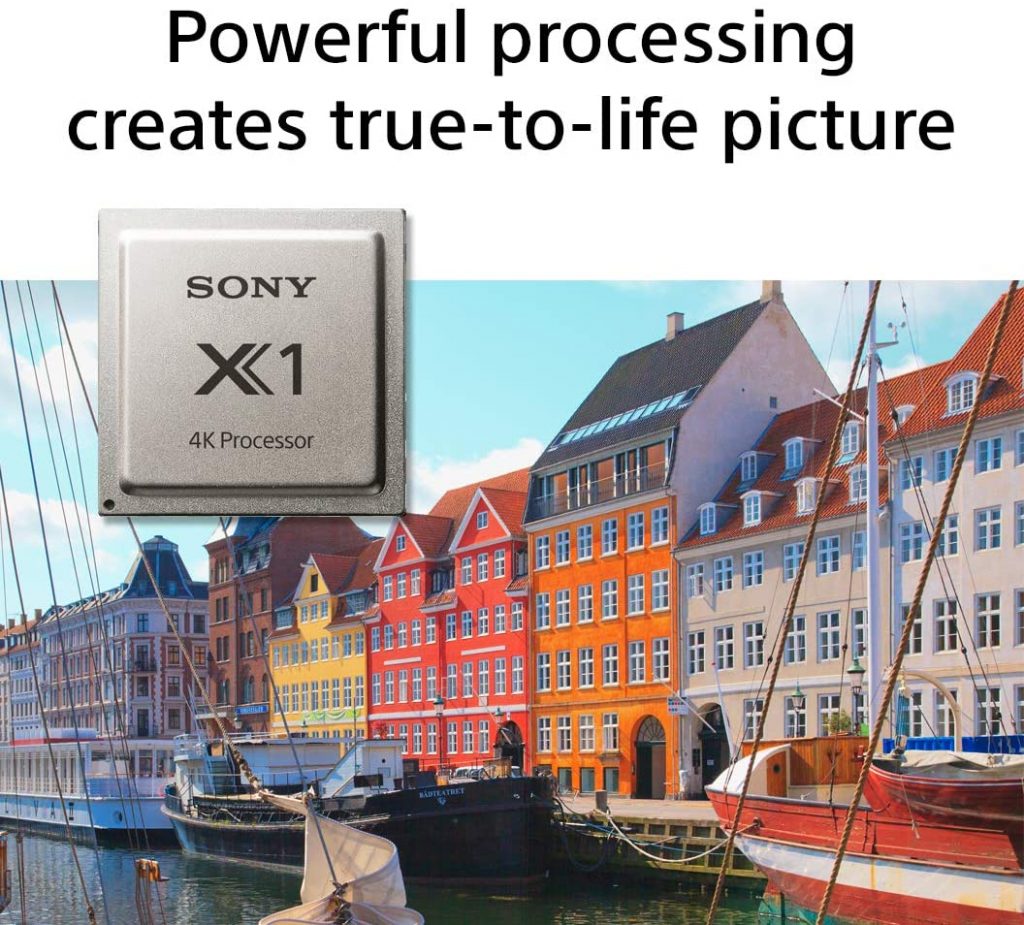 Cons:
Sound quality lacks a bit
Some issues with syncing to Bluetooth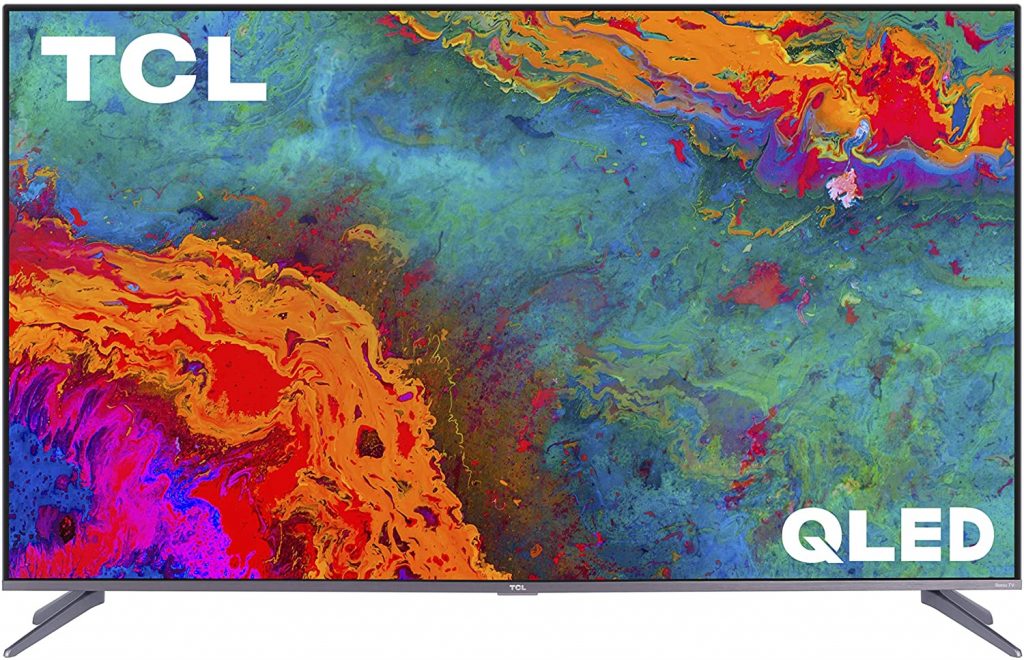 The TCL 5-Series Roku Smart TV is a really good value that's best to buy if you're wanting the most bang for your buck. This is the newest model and you can get it on Amazon for around $1,000. The color on the screen is stunning. You'll get to enjoy the HDR lifelike images that are always crisp and clear. There is an Auto Game Mode for those who like to do some gaming. It will engage automatically when it detects a console has been turned on. The TV is lightweight so easy to mount and you'll get the most out of the screen with extremely thin bezels.
Pros:
Very inexpensive
Stunning picture with near edge-to-edge display
Great depth of color and black tones
Voice control with Siri, Alexa, and Google Assistant
4K Smart upscaling integrated for best picture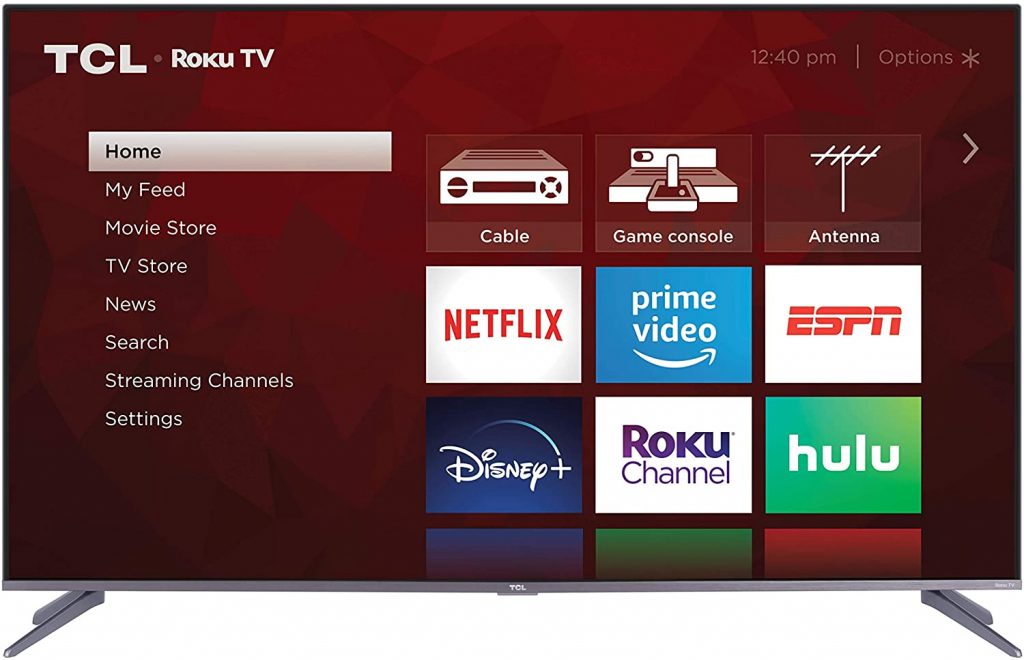 Cons:
Some settings are confusing because only available on phone app
Remote is a little finicky when not aimed just right
Prone to a lot of screen glare
Bottom Line
Finding the 75-inch TV that's best to buy for your home can be tricky, if you don't know what you should be looking for. The right price should be easy as there is a broad range of prices for electronics. You'll want to look at the display type you want and the resolution, first. Make sure there are enough connections for the type of use your household needs. Decide on any extra features like dedicated settings and smart functionality. And, look at the build of the TV, too. The best TVs for you to consider will be the ones that tick the most boxes for the needs of your household members.
FAQs:
What is the best 75-inch TV to buy?
The best to buy, in terms of value for money, is the TCL 6-Series. If you're looking for the best TVs for their picture quality, go with the LG OLEDCXP Series.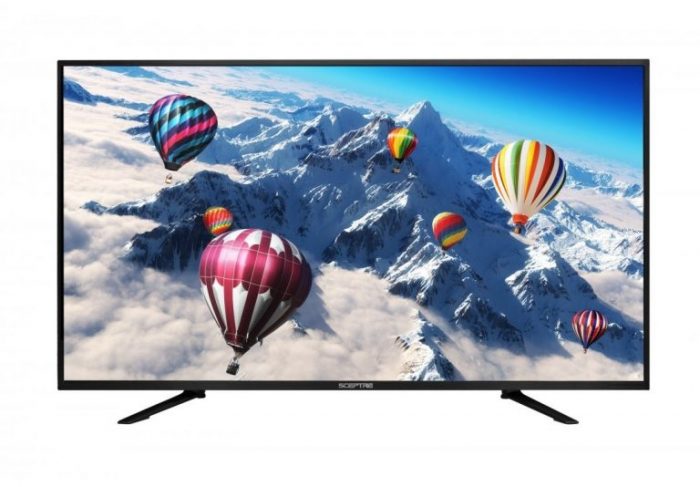 How far should you sit from a 75-inch TV?
For the most optimized viewing experience, you should sit anywhere from about 9.5 to 15.5 feet away from this size TV. Some of the best TVs have integrated technology that allows you to sit anywhere and still have an optimized viewing experience.
Which is better, OLED or Nano?
The picture quality is better on an OLED screen than a nanocell.
Which is better, Samsung or LG Smart TV?
Both, Samsung and LG, make some of the best TVs on the market. Overall, LG is best to buy for the quality of picture you get and the array of features. However, Samsung has some of the best TVs with regards to bang for your buck.
Is there a big difference between a 70 and 75-inch TV?
Going from a 70-inch screen to a 75-inch screen won't be that big of a difference. If you've already got a 70-inch TV, it probably won't be worth the money to purchase a new 75-inch TV, unless there's a problem with the one you have.
Why are 75-inch TVs so much more than 65?
The higher cost is attributed to the greater amount of materials that go into manufacturing the larger TV. You have to consider the increase in the number of pixels, materials, and altered design features.
Is 75-inch too big?
A 75-inch TV won't be the best to buy for a small room where you can't sit far enough away from the screen to enjoy the picture. If you don't have the space for this size of TV, then it will be too big.
Is QLED better than UHD?
QLED indicates there is backlighting that illuminates the pixels on the screen so you get the brightest picture possible. UHD refers to a greater resolution. You can have both of these. Most of the best TVs with QLED displays also have UHD resolution.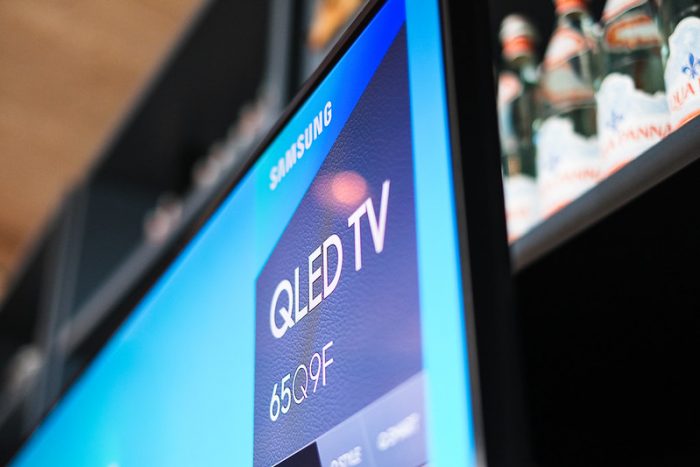 How much bigger is an 85 TV than a 75?
The 85-inch TV will be 10 inches larger on the diagonal measurement of the screen. You'll have more viewing area on an 85-inch screen than a 75-inch.
Disclaimer: FamilyHype.com (Family Hype & FamilyHype) is a participant in the Amazon Services LLC Associates Program, an affiliate advertising program designed to provide a means for sites to earn advertising fees by advertising and linking to Amazon.com.
Last Updated on May 28, 2021 by Marie Miguel
DISCLAIMER
(IMPORTANT)
: This information (including all text, images, audio, or other formats on FamilyHype.com) is not intended to be a substitute for informed professional advice, diagnosis, endorsement or treatment. You should not take any action or avoid taking action without consulting a qualified professional. Always seek the advice of your physician or other qualified health provider with any questions about medical conditions. Do not disregard professional medical advice or delay seeking advice or treatment because of something you have read here a FamilyHype.com.