There are many reasons to want a laptop with a larger screen than what is average. But the reason doesn't really matter. Once you know you want a 17-inch laptop, you can get started looking for the best laptops. Finding the best 17-inch laptop is about looking for the specs and features you need that come along with the larger screen. So, how do you do that?
The best 17-inch laptop should have a high-resolution screen that's optimized with the thinnest bezels. You'll want to choose the operating system you'll be happiest with. The processor should be powerful enough to support good speed and there should be 4GB of RAM, at a minimum, so you can perform tasks smoothly. Other things to look for will include the build, the connection ports available, the keyboard, and touchscreen capability.
It's really important for you to look for the type of computer that will be best for what you'll be using it for. A gaming laptop will have different key features to look for than what a business laptop will. You'll want a different build for a 17-inch laptop that a young child will use than what is needed for a college student or adult. But let's look at laptop features that are important for various reasons, as well as some of the best 17-inch laptops on the market now.
What Is The Best Screen Resolution For A 17-Inch Laptop?
Electronics such as TVs, computers, tablets, and smart phones have various sizes of screens. For the best viewing experience, the resolution needs to be optimal for each different screen size. 
You can actually go into the settings of many devices and make adjustments to the screen resolution if you want. You may want to do that when you're using your laptop for different kinds of tasks. Higher resolutions may be desirable for watching movies or playing games, but if you're multi-tasking for work it probably won't matter as much.
The recommended resolution for a 17-inch laptop screen is 1680 x 1050. That's the resolution that will make the picture look the best when you're viewing anything. You'll optimize the clarity and sharp lines at this resolution on the best 17-inch laptops.
You can also optimize your viewing area by looking for thin bezels. Many consumers who want larger screens are looking for that edge-to-edge display that gives them the best viewing experience.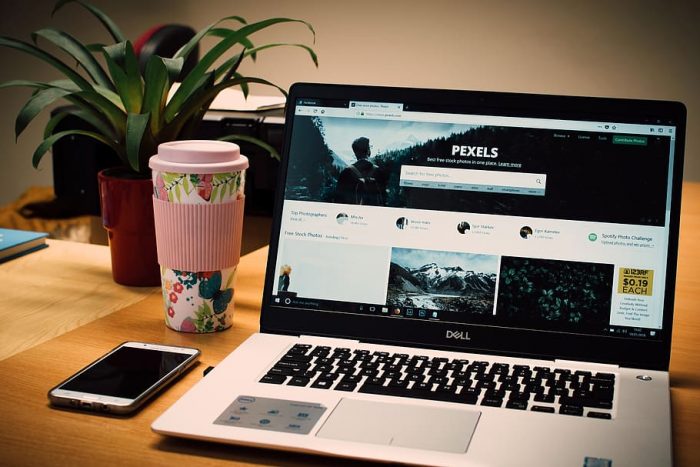 Choose The Right Operating System
There's much more to look at when you're choosing a laptop than just the screen size and its resolution. The operating system it comes with is one of the most important factors to consider. 
Many people already have a favorite OS they like to stick with. But there are many you can choose from. 
Windows 10
Apple iOS
Android
Ubuntu
CentOS
Red Hat Enterprise Linux
MacOS Sierra
Apple OS X El Capitan
Debian
Fedora
Chrome
This list is not exhaustive. There are others. This just gives you an idea of how many there are to choose from. For our purposes, we're going to take a look at the operating systems that are the most familiar to the most people. 
Windows 10 – This OS is integrated with 17-inch laptops made by multiple manufacturers. It's easy-to-use, has been upgraded many times since its initial release, and is super reliable. 
Apple iOS – Many consumers swear by their Apple products. The iOS was built entirely around the users. Every feature of it is meant to bring convenience to consumers. You can only find this OS in Apple products, which many come at a premium price.
Chrome – This is the OS created by Google. It's claim to fame is that it's simple in its functionality. Virtually any type of user can figure out how to navigate through this OS. You won't have to deal with a lot of complexity, everything works on a pretty basic level.
Ubuntu – You may want to look for Ubuntu if you're shopping for a gaming laptop. Ubuntu is one of the most up-and-coming Linux-based operating systems. This OS is free to download and is making strides toward becoming the first choice for gamers.
How Do I Choose The Best 17-Inch Laptop?
Now let's talk about the other features that are important in laptops. You want the processor to be capable of pushing the power you need for the tasks you'll be performing. A gaming laptop isn't going to function well with a single processor that doesn't pack any punch. Most laptop users want at least a dual-core processor. Intel is the leader in the industry, however, there are some other reputable companies making processors, also. 
Most of us do a lot on our computers and other devices. If you are always multi-tasking, streaming video or other types of media, or gaming, then the best 17-inch laptop for your needs will need to include a good amount of available RAM. This is the amount of space you have available for data transfer. Think of it as your laptop's main highway. The more information that's moving through the main highway, the more lanes you need available. The less you have, the more likely it is to get congested, which will then slow everything down.
Some of the other factors that are important are things like the build of the laptop. If a young child will be using it, you'll be best to get something with a good durable frame. A business user may want something with a sleeker design. College students might want something that expresses their personal style, so a build design that has different colors and patterns to choose from.
Don't forget to look at the connection ports the laptops you're considering have. We often have the need to connect different devices to our laptops that require a USB port, an HDMI port, or an SD card reader. You may want a headphones jack to be included, too. It's important you look for the connection options you want. 
You can also choose to look at 17-inch laptops that have touchscreens. You may want to find a 2-in-1 laptop that has a tablet mode so you can make use of that type of technology, as well. 
The keyboard is more important than some consumers think about. The best 17-inch laptops will have full-sized keyboards. Many of them have trackpads to make things more convenient. The MacBook even has a touch bar at the top of the keyboard that customizes itself to the task you are performing at the time. Look for things like key size, backlighting, and indicator lights for toggle functions.
Best 17-Inch Laptop Options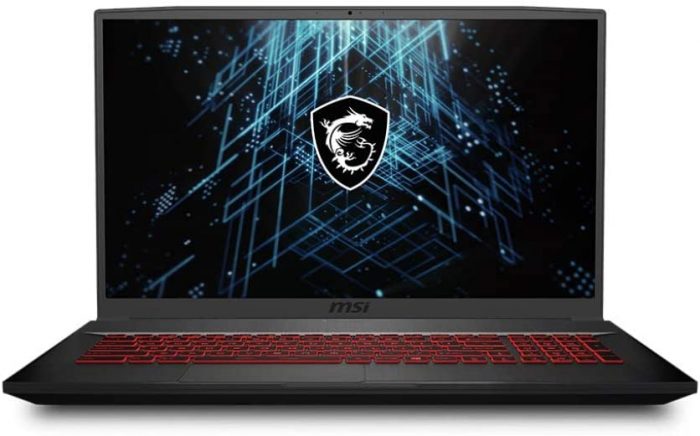 This gaming laptop has an Intel Core i7 processor and 8GB of RAM so you get a super smooth gaming experience and never miss a detail. It runs on Windows 10 Home. The screen size is actually 17.3" with full HD resolution. You'll get a refresh rate of 144Hz for seamless video flow, too. There is a 3-year limited warranty provided by the manufacturer for this one. Gamers won't have to worry about their laptop overheating, either, because of the revolutionary cooling system. It's slim and weighs less than 5 lbs., for the ultimate portable gaming laptop.
Pros:
Windows 10 Home OS
6 processors
Super fast and powerful
Stunning display
Plenty of storage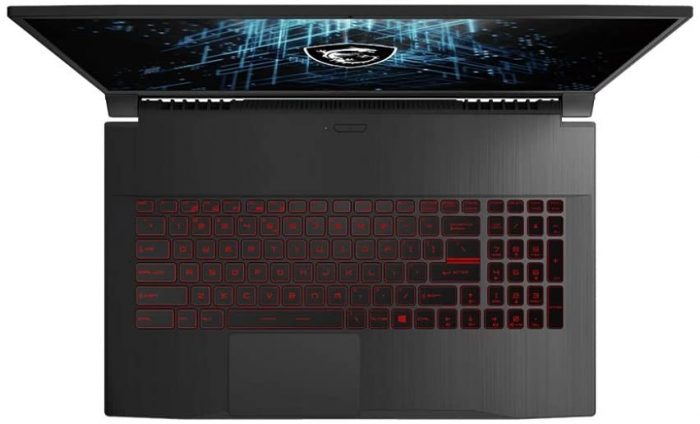 Cons:
Touchpad is finicky
Short battery life
Little pricey
This one from Lenovo is highly rated for its reliability and durability. It has a full numeric keypad on the right side of the keyboard. It's powered by the AMD Ryzen 7 3700U processor. There are 4 cores to push the power for fast speeds. There's a fingerprint reader for added security. The display is beautiful, thanks to the AMD Radeon Vega 10 Graphics card. The IdeaPad runs on the Windows 10 OS. It has 12GB of RAM, as well as 128GB of SSD storage. It's a little heavy at just over 5 lbs. but is still very easy to transport.
Pros:
Affordable price
Supports gaming experience
Fingerprint reader gives easy access
Easy to use
Very fast speed
Great for multi-tasking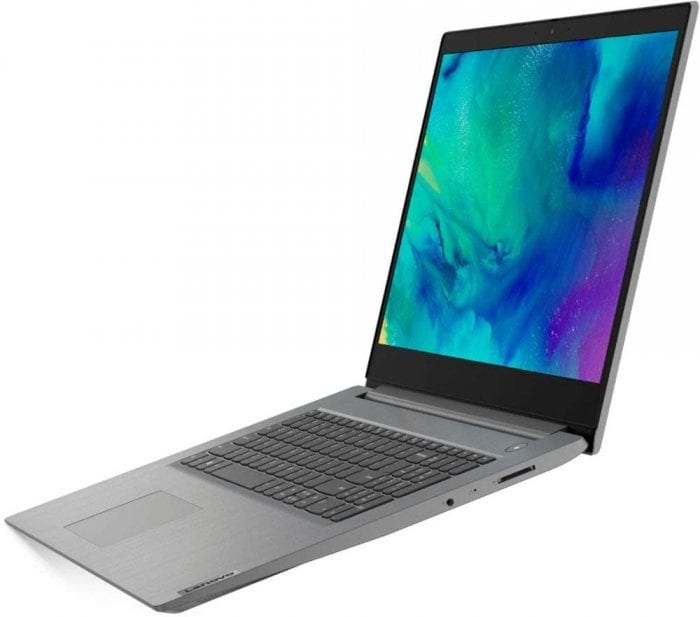 Cons:
Little heavy
Webcam is low MP
Lots of bloatware to start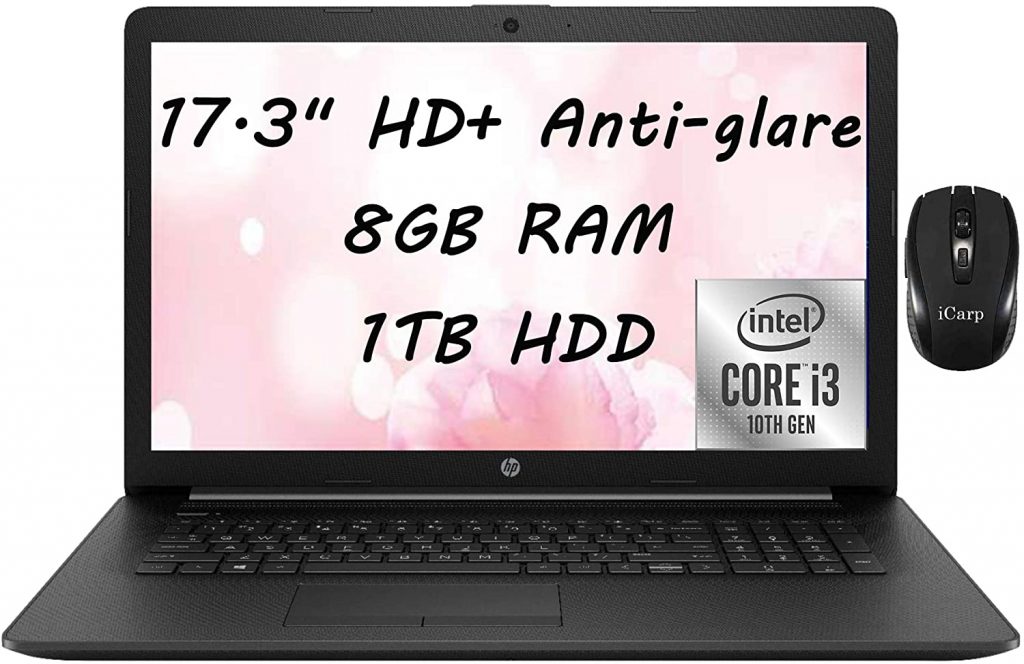 This is one of the newest 17-inch laptops that's been released for 2021. It has a powerful processor that works along with 8GB of RAM to make this an ideal choice for anyone who has a need to multi-task or for those who like to get a little gaming in from time to time. It runs on Windows 10 and comes with an iCarp wireless mouse. There is a full-sized keyboard with an integrated numeric keypad. And the trackpad at the front has actual buttons for clicking at the bottom, also. 
Pros:
Anti-glare HD display
Wireless mouse included
Many connection options
DVD writer included
Very affordable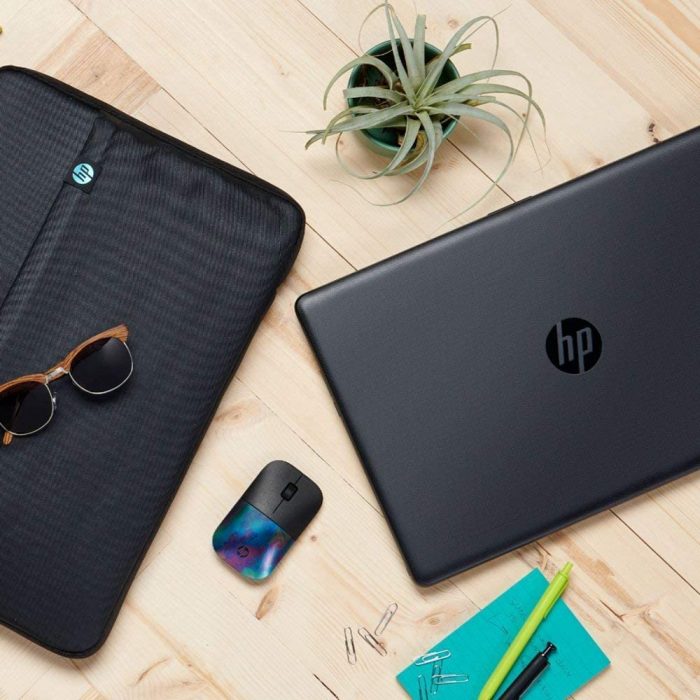 Cons:
A little large for traveling
No touchscreen
No backlight for keyboard
Conclusion
If you're in the market for one of the best 17-inch laptops, there are plenty that could make good options. You should pay special attention to the screen specs since it's so large. The resolution will make more of a difference. You also want to go with the operating system that's the best for your needs. Other features you should check out are the processors, the memory, the storage space, the keyboard, and the connection ports. The 17-inch laptops you consider should be a combination of all of the features that will support the type of use you need it for and with a price that's right for your budget.
FAQs:
What is the best 17-inch laptop to buy?
One that tops the list is the Dell XPS 17 (2020).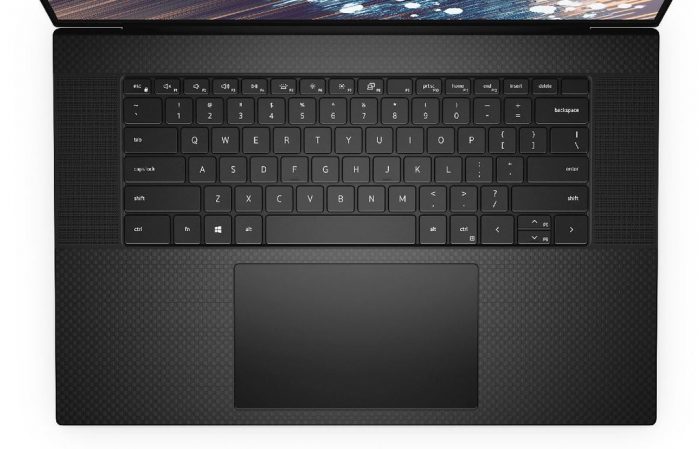 Is 17-inch too big for a laptop?
This size screen won't be for everyone. It can be too big for those who want something that's easy to travel with, however, it really just depends on your intended use.
Which laptop has the biggest screen?
17-inch laptops have the largest screens you can get for these computers.
Which is the best laptop in 2020?
One of the best laptops in 2020 is the Apple MacBook Air.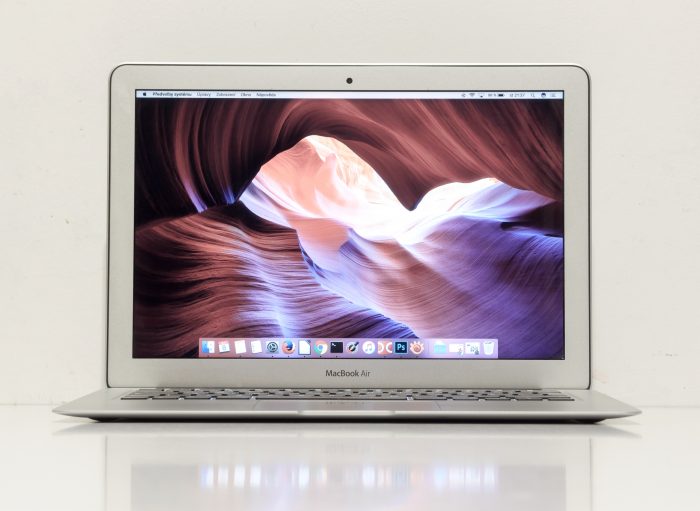 Do 17-inch laptops have better cooling?
The size of the laptop doesn't matter with regards to cooling. Typically, gaming laptops are equipped with better cooling systems.
What are the worst computer brands?
Samsung, Microsoft, and Alienware have reasons to be named some of the worst computer brands.
Should I buy a 17-inch or 15-inch laptop?
Part of this is just about preference. 15-inch laptops are easier to carry so they may suit your use better. You'll also find 15-inch laptops are less expensive so they may fit your budget better.
How big is a 17-inch monitor?
This will measure at 17.3 inches across the diagonal of the screen.
Which laptop screen is best?
The HP Pavilion x360 2-in-1 14" Touch-Screen Laptop has one of the best screens for its resolution.
Disclaimer: FamilyHype.com (Family Hype & FamilyHype) is a participant in the Amazon Services LLC Associates Program, an affiliate advertising program designed to provide a means for sites to earn advertising fees by advertising and linking to Amazon.com.
Last Updated on May 28, 2021 by Marie Miguel
DISCLAIMER
(IMPORTANT)
: This information (including all text, images, audio, or other formats on FamilyHype.com) is not intended to be a substitute for informed professional advice, diagnosis, endorsement or treatment. You should not take any action or avoid taking action without consulting a qualified professional. Always seek the advice of your physician or other qualified health provider with any questions about medical conditions. Do not disregard professional medical advice or delay seeking advice or treatment because of something you have read here a FamilyHype.com.