We've all used several printers with ink cartridges & prices we spent way too much on. Wouldn't it be nice to have a good one at home? An ideal laser printer can make printing easier, quicker, more efficient, less hassling, and lastly, help save money. Good thing we've put together the list of the best options for you! 
Most Popular
Best Value
Best Rated
Best All Around
Product
Brother MFCL2700DW All-In One Laser Printer with Wireless Networking and Duplex Printing, Amazon Dash Replenishment Enabled
Brother Compact Monochrome Laser Printer, HL-L2350DW, Wireless Printing, Duplex Two-Sided Printing, Amazon Dash Replenishment Ready
HP LaserJet Pro M281fdw All-in-One Wireless Color Laser Printer, Works with Alexa (T6B82A)
HP LaserJet Pro M404dn Monochrome Printer with built-in Ethernet & 2-sided printing, works with Alexa (W1A53A)
Unique Feature
Many Features w/ Low Pricing
Most Popular
Product
Brother MFCL2700DW All-In One Laser Printer with Wireless Networking and Duplex Printing, Amazon Dash Replenishment Enabled
Best Value
Product
Brother Compact Monochrome Laser Printer, HL-L2350DW, Wireless Printing, Duplex Two-Sided Printing, Amazon Dash Replenishment Ready
Best Rated
Product
HP LaserJet Pro M281fdw All-in-One Wireless Color Laser Printer, Works with Alexa (T6B82A)
Best All Around
Product
HP LaserJet Pro M404dn Monochrome Printer with built-in Ethernet & 2-sided printing, works with Alexa (W1A53A)
Unique Feature
Many Features w/ Low Pricing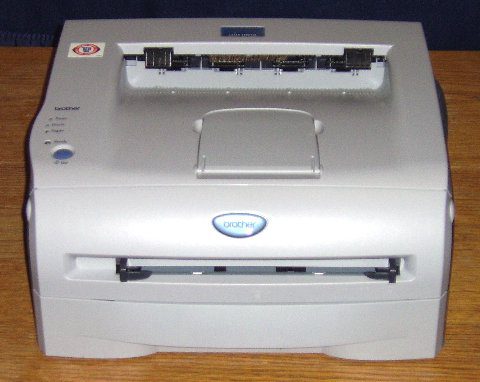 Then the question is, what is a good printer for home use? There are types to choose from—mono-only (no color), color, printer-only, or all-in-one (AIO) models. You can also look at the connectivity options available, such as ethernet ports and Wi-Fi integration, or even USB connections. Look for Wi-Fi to be already integrated, or else you could be looking for a card to add later. The print speed is very important, as well. Lastly, look at the paper trays, the duty cycle, the interface, and the built-in security. These are only a few features of the ideal laser printer options available today. 
Best Laser Printer
We're going to look at the top printer options on the market currently. But before we do that, let's look at some of the things you should know about before you choose the right one for your home.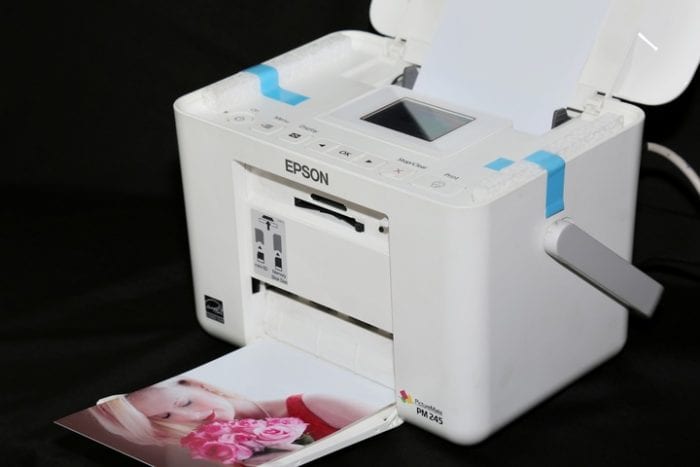 Are Lasers Better Than Ink Printer?
There are certainly some things lasers do better than inkjets. First, they print by using toner, not ink. That means your text will show up crisp and clear with no color bleed.
A laser printer will typically provide more printed pages per toner cartridge than ink printer will, too. The reason is that the toner is more of dust that gets laid on the paper by the laser, while the ink has to be sprayed in minuscule droplets. It takes more of the ink to print the text than it does toner, too. Also, while the ink is prone to drying up, toner is not.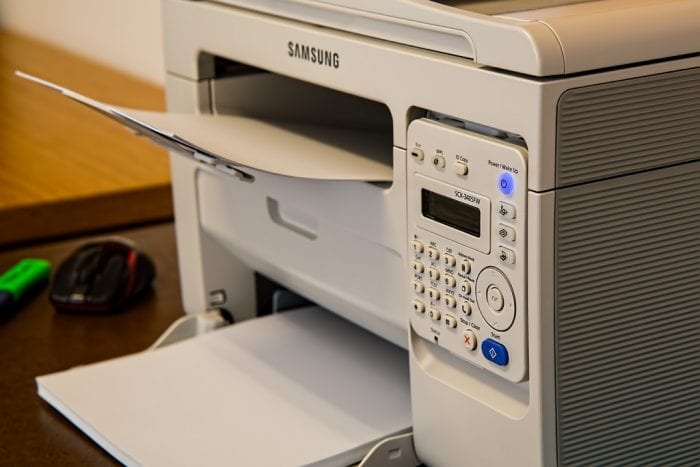 Those who have owned an inkjet printer know that if you leave it sitting for weeks at a time, you will lose ink through drying. You may then be dealing with clogged sprayers. The toner used by some printers doesn't dry out like that. You can go weeks or months even without printing anything and you shouldn't have any issue with your next printing job.
Speed
The speed at which of the laser can produce your documents will be higher than an ink printer. It takes a lot more time for the sprayer to distribute the droplets on the paper that will make up your text or picture. The sprayer arm has to go all the way across the page and back over and over again to lay the ink droplets. It is capable of laying down toner so much more quickly so you don't have to wait as long.
The duty cycle of a printer is generally higher than that of an inkjet printer. What do we mean by duty cycle? This is the workload the manufacturer will indicate to be the maximum you should put on the printer in a month so as to maintain it in good working order. They have a higher capacity of print workload in their duty cycle so you can get more pages from this type of printer.
The one area we will say the inkjet printer wins out in is printing photos. This is because a color ink can produce many more color combinations than a color printer because of that bleed factor we mentioned above. The colors will also appear more vibrant than what you'll get from a color one.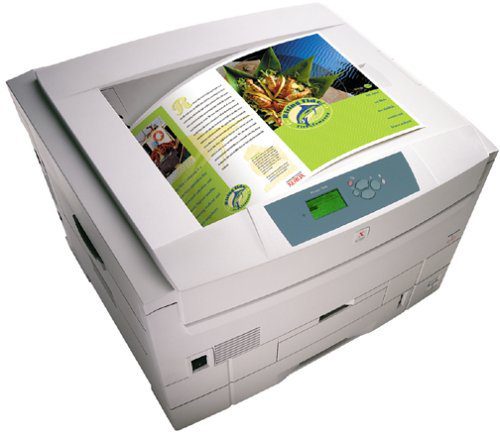 What Should I Consider When Buying A Printer?
It's tough to know what kind of features to look for when you might be trying something new. These days there are so many choices of products from different manufacturers, the choice can be overwhelming, in some cases. Here's a list of features and other factors you should consider before deciding on getting the right one for your home.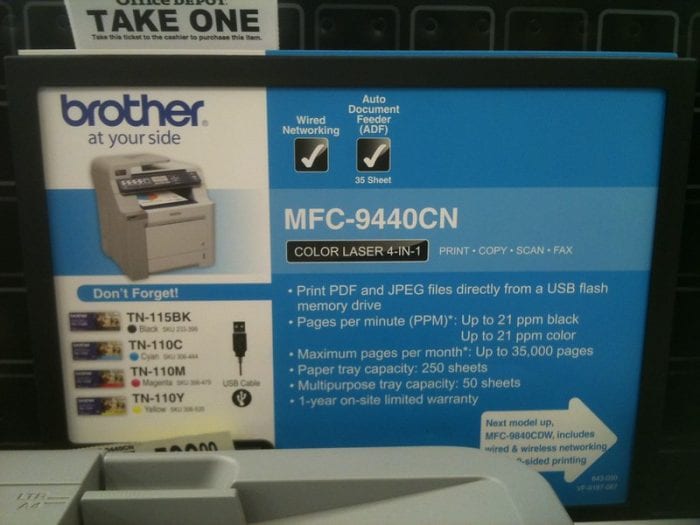 Use
Try to get an idea of how much use you'll need your printer for. If it's going to be used frequently, then you need a printer with a heavy-duty cycle to keep up with the workload.
Type
You have to decide what you want your printer to do. Are you going to want to scan things, make copies, and print pictures on your printer? If so, you have to choose an AIO model that includes a colored one.
Print Speed
The best way to figure out the print speed is to do a test page, if you can. The printer speed will be indicated, though, by the number of pages per minute or ppm. Many of us are working from home now and may need to print things quickly. Or, we may just prefer not to wait for things we don't have to.
Paper Tray
If you have a need for printing pages in different sizes much of the time, you may want to look into a printer that includes different paper trays so you can stow various paper sizes.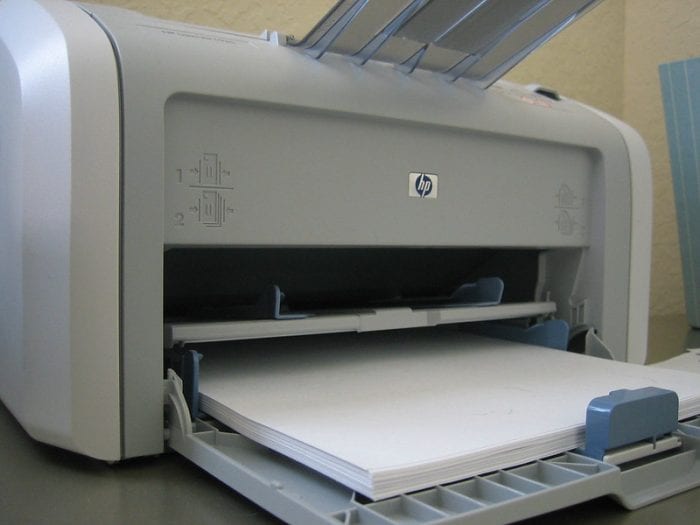 Toner Capacity
Look into how much toner different lasers can hold. If you're doing a high volume of printing, it's more economical to go with the one that has a high capacity for toner.
Interface
There are some printers that work strictly from the pushing of buttons. The more recent and advanced lasers include touchscreens with more extensive options to choose from and multiple menus.
Price 
Always compare prices when you're shopping for a printer or any other consumer products like this. You'll want to make sure you're comparing apples to apples, though, not apples to oranges. Look for models in the same range of functionality when you're comparison shopping so you narrow down to the greatest value.
Best Laser Printers Available On Amazon
Brother MFCL2700DW with Wireless Networking and Duplex Printing – (See Reviews & Pricing)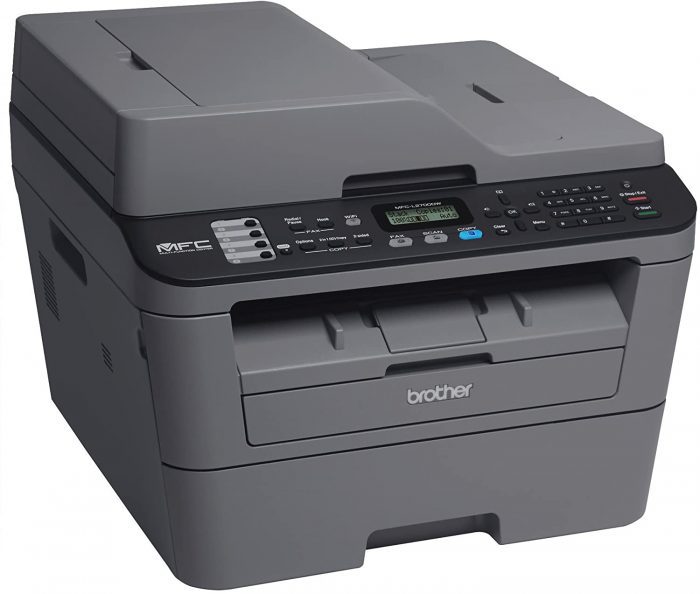 Brother MFCL2700DW is a very reliable printer for a number of uses. It can print at a rate of 27 ppm. The print resolution of this Brother MFCL2700DW is 600 x 2400 dpi so you get clear text on every page. The paper tray has a 250 page capacity, too, so you don't have to keep refilling it.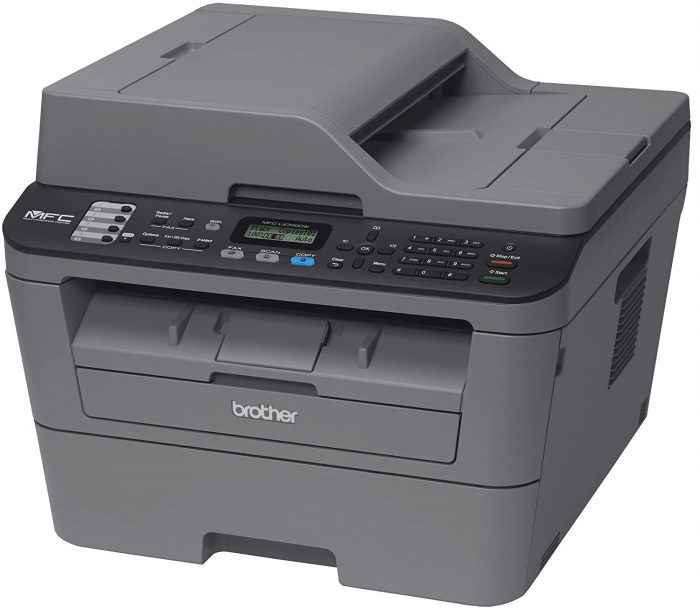 Pros:
One of the Low-cost and best laser printers
Duplex printing capability
Included high-speed USB cable for easy connection
Straight-through paper path
Laser printer has toner save mode
Print wireless feature from mobile device
With a print speed of up to 27 pages per minute
Cons:
This Brother HL printer series has ho Wi Fi integration
Paper guides can shift
No color
Brother Compact Monochrome HL-L2350DW, Wireless Printing, Amazon Dash Replenishment Ready – (See Reviews & Pricing)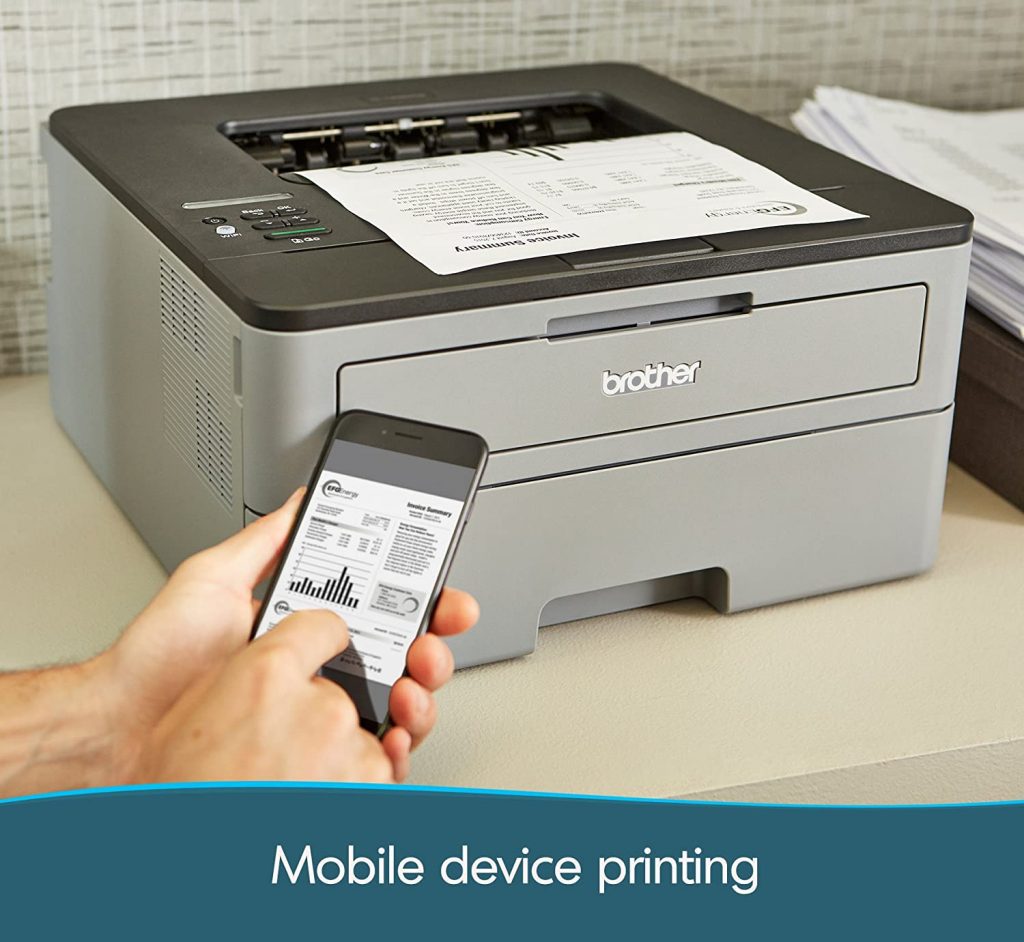 It has a small footprint and prints very economically. It can be used with the Brother high-yield toner option so you get the best value for money. The good part? You can print from the comfort of your mobile device because this compact printer is Wi Fi capable. You can also use different types of paper and different sizes in this printer. And, this Brother HL, it prints at a rate of up to 32 ppm. You can choose to print from the paper tray, or manually feed sheets through so you can print on any size sheet you'd like.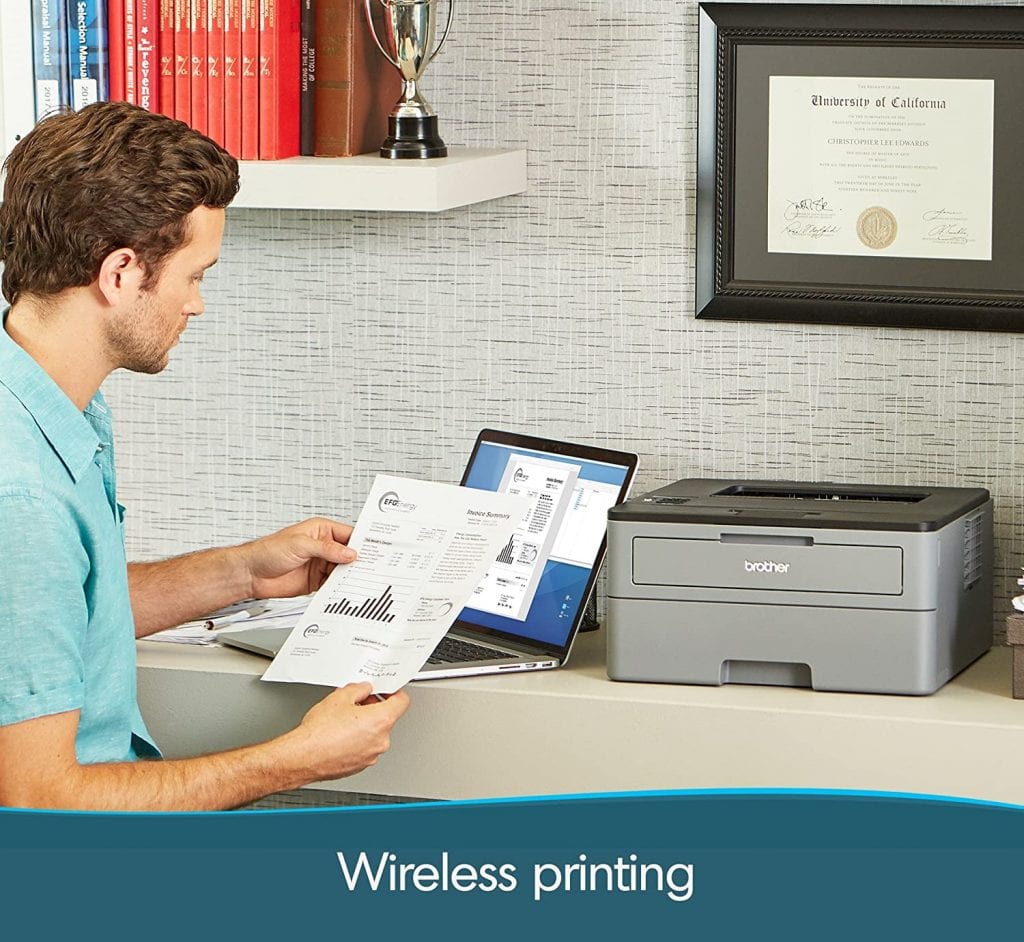 Pros:
Wireless printing capability from laptop or mobile device
One of the best laser printers yet very affordable
Automatic duplex-printing to save on paper
Toner save mode
LCD display and interface
USB connection included
Super fast print speed
250 sheets paper capacity
This laser printer features print speeds of up to 32 pages per minute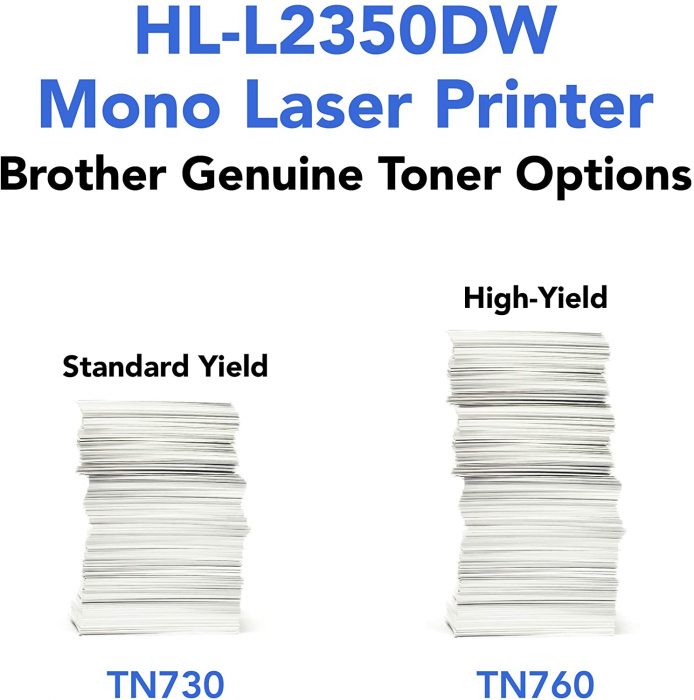 Cons:
Connecting to Wi Fi can be tricky
Manual feed documents can get wrinkled
Deep sleep mode causes some issues
HP M281fdw All-in-One Wireless Color Printing (See Reviews & Pricing)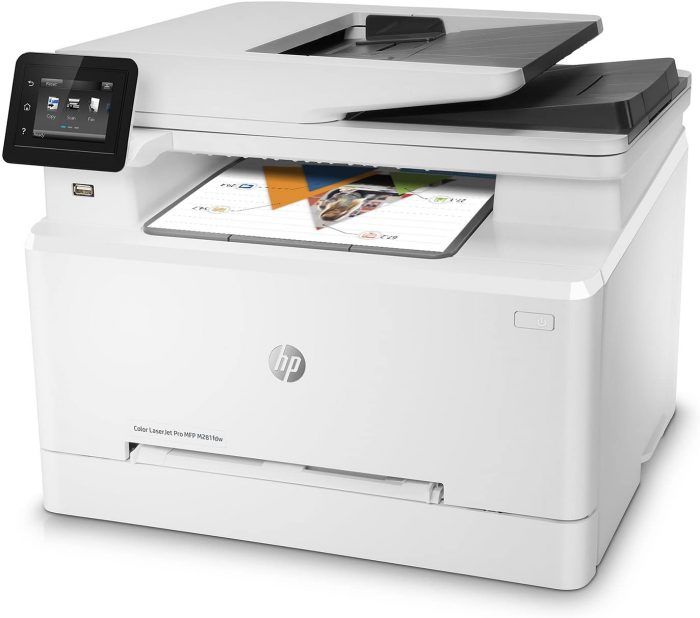 This is the first color laser printer on our list. The HP Color Jet Pro costs about a $100 more than either of the ones listed above, but you get color printing along with wireless printing capability. You can also download the HP Smart app and control all of the settings for your color laser right from your phone. There is an ethernet port, too, if your home is wired with ethernet already. The print speed is at a rate of 22 ppm and with auto duplex printing. The Jet Pro color printer has built-in security, too, so you can connect your devices without any worry. The versatility of the Color LaserJet Pro allows you to print all sorts of different sizes of documents and on different types of paper.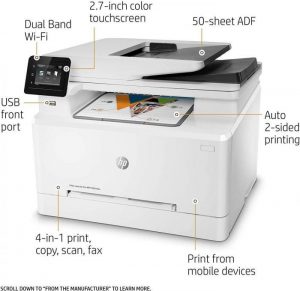 Pros:
This laser printer can print photos with colored
Easy setup and operation
Features duplex printing
Small footprint
Mobile device printing
This M281fdw Color Printer has built-in security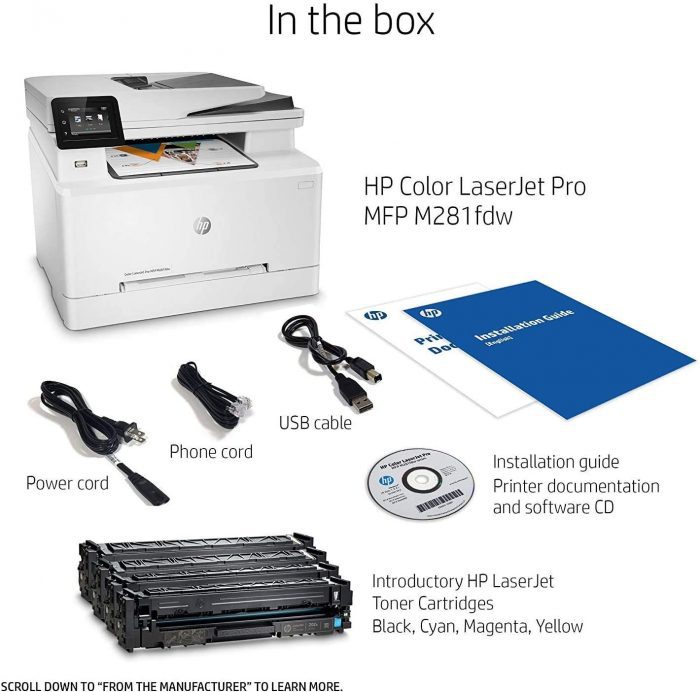 Cons:
Power save mode has flashing LED light
Loud operation
Interface screen is small on LaserJet Pro
HP M404dn Monochrome with Built-in Ethernet & Double-Sided Printing (See Reviews & Pricing)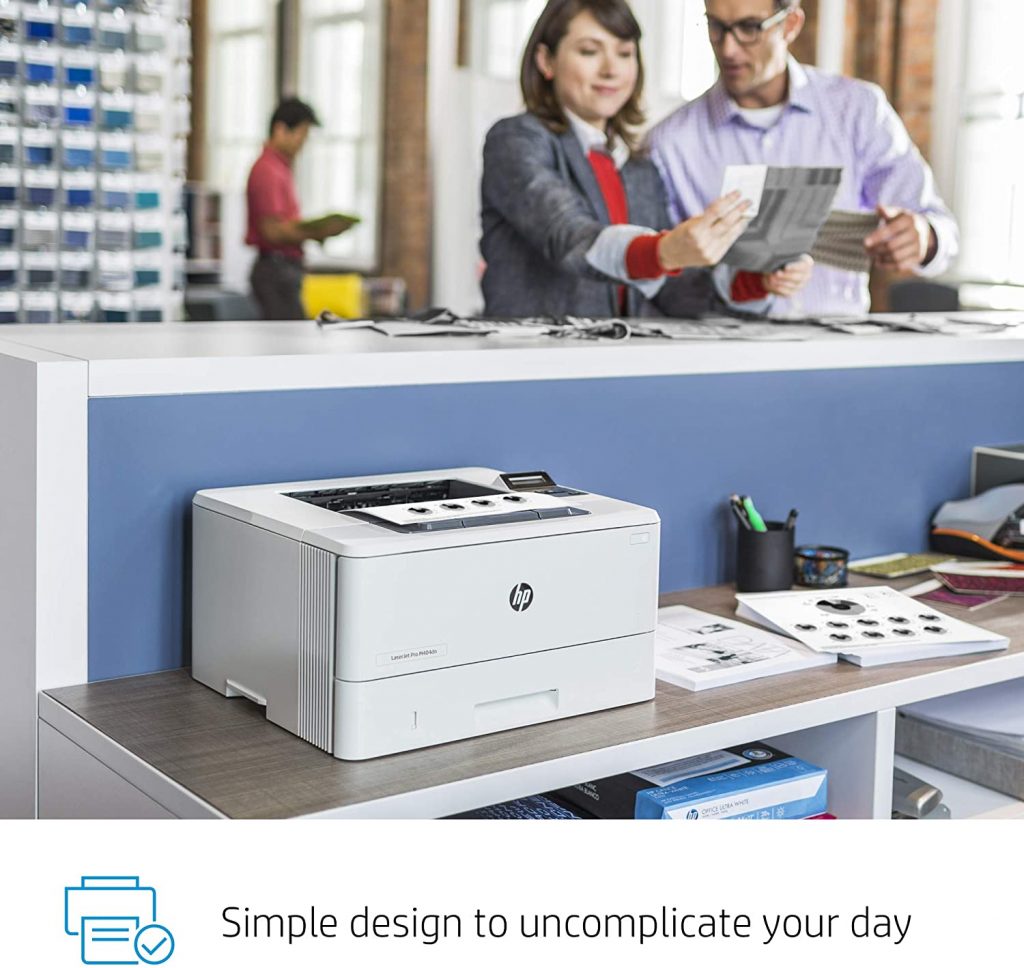 Unlike the LaserJet Pro above, this printer model is monochrome so it prints without color. It's intended to be a home or office printer for those who have a need to print many documents full of text. It has a print speed of up to 40 ppm. The paper tray has a capacity of 350 sheets, while the output tray can hold up to 150 pages. There is a small 2 line LCD display screen for viewing settings. The LaserJet Pro Monochrome comes with a black toner cartridge, a starting guide, and a power cord. There is a USB port, but no cable is provided.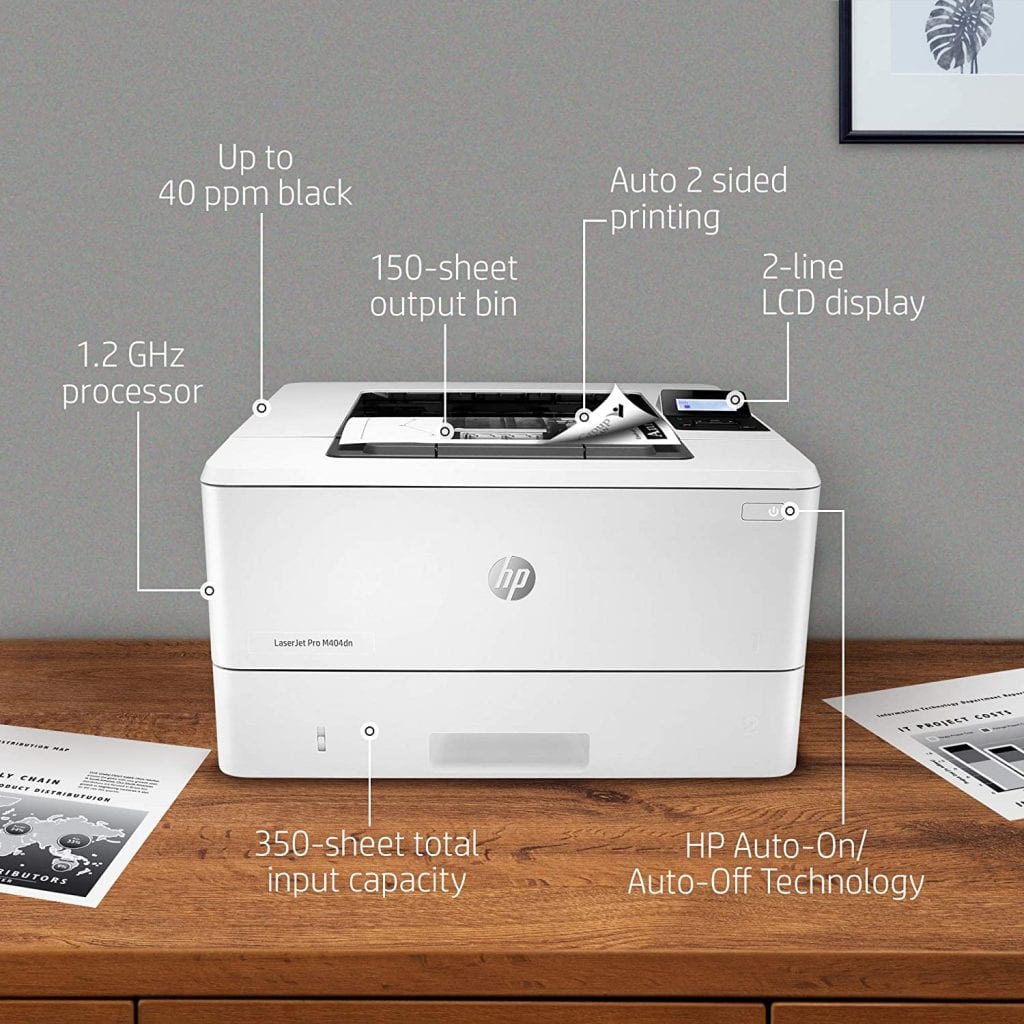 Pros:
This laser printer prints fast
250 sheet paper capacity in its input paper tray
JetIntelligence for efficient toner use
Strong security
High capacity 
ENERGY STAR certified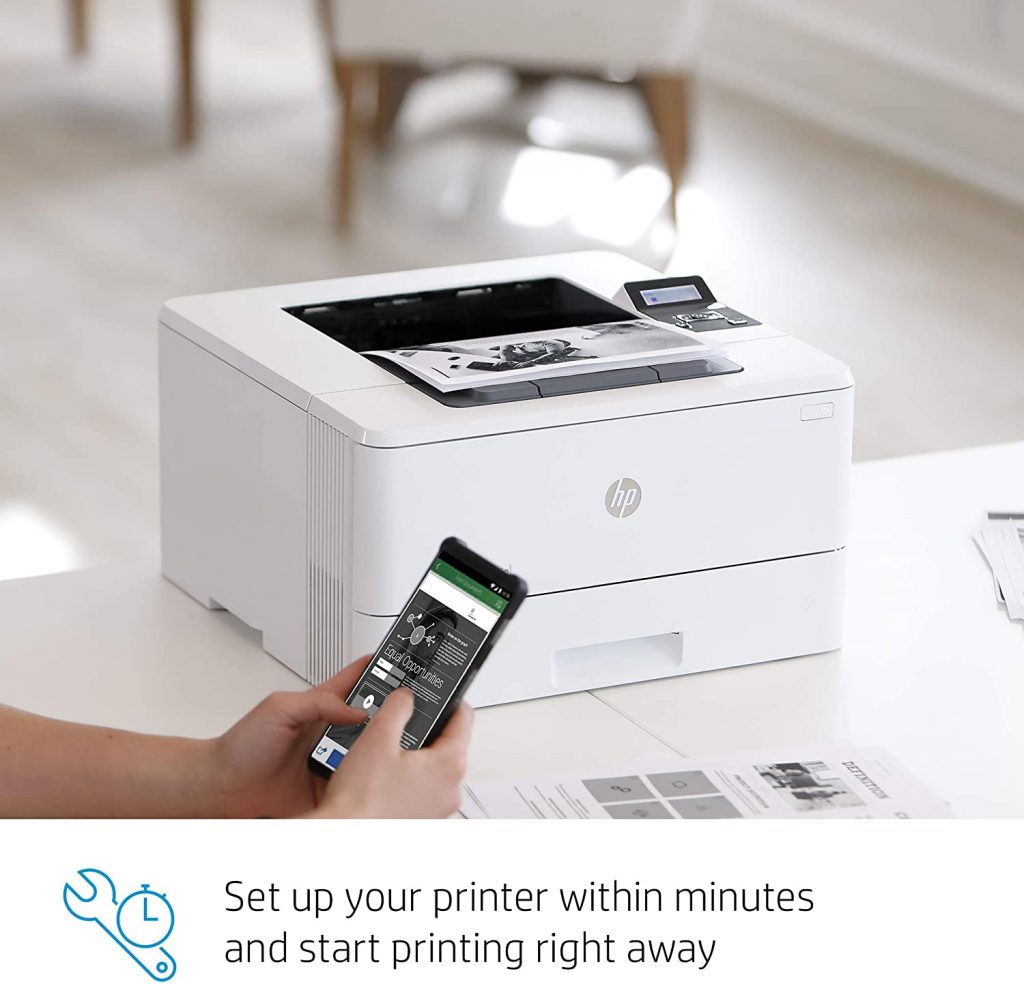 Cons:
No wireless printing
Pricey laser printer
No USB cable included
Replacement LaserJet Pro toner is expensive
Best Laser Printer Final Words
The best laser printers will be fast, cost-effective, print the type of documents or pictures you need it to, and are priced to fit your budget. Look at the specs of the printer to see what ppm rate they print at, if they print with color lasers, how much space they need, what their capacity is, and what kind of recommended duty cycle they have. The best one can make your work, school, and personal printing much faster, more economical, and more efficient.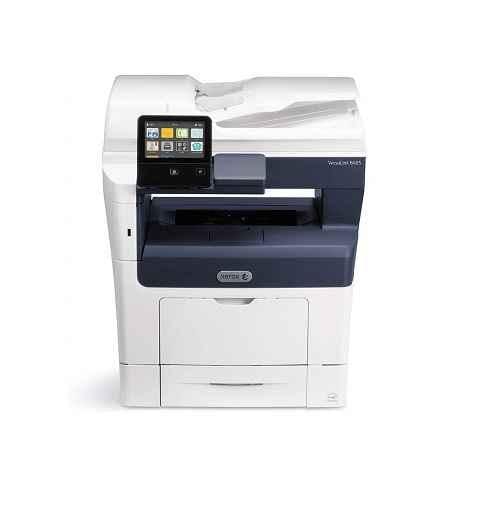 Best Laser Printer FAQs
What Printer Is Good For Private Use?
The greatest overall laser printer for home use is the HP Color LaserJet Pro M255dw.
Do Lasers Or Inkjets Last Longer?
Generally, lasers last longer because they require less maintenance and they don't clog with ink. 
Which Printer Is Better: HP Or Brother?
HP lasers are better for ease of use and low maintenance. Brother costs more upfront but isn't as expensive in the long run.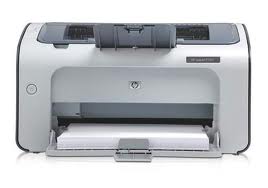 Source: flickr.com
Which Printer Has The Cheapest Toner Cartridges?
If you are looking for cheap toner cartridges, one of the cheapest you can get is the Brother HL – L2300D Monochrome Printer.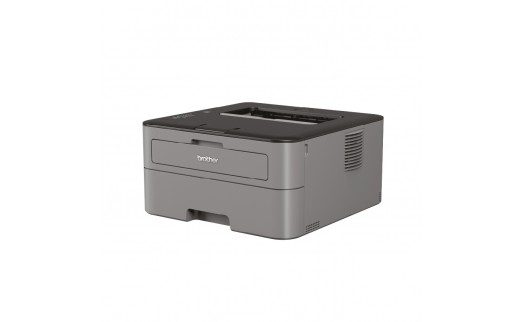 Is Laser Printer Worth It?
It could be very worth it. As long as you choose the type of printer that will give you the most use. If you want to print photos, you can use a color printer to do so, however an inkjet may be a better option. Overall, lasers are great for value for money.
Is Brother Printer Any Good?
Brother is a very reputable company, and one of the top brands in the market. They cost more than some other brands, but end up being cheaper in the long run because the toner cartridges don't cost as much.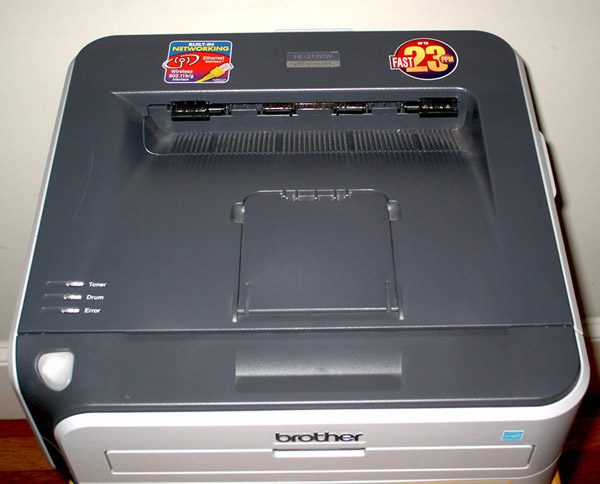 Does Laser Dry Out?
Lasers do not dry out. Toner is technically already dry. There is no risk of toner drying out like ink does.
What's The Disadvantage Of Laser Printers?
The biggest thing is these lasers aren't a good choice for printing pictures. The colors aren't nearly as bright and vivid as what you'll get from an inkjet printer.
Wrapping Up
We hope this list helped you find the perfect laser printer for your home! Don't forget to check out the Amazon links so that you can peruse the products and their reviews. If you found this list useful, make sure to leave a comment down below and stay tuned for more of the best laser printers here on Family Hype! We hope to help you again soon!
Disclaimer: FamilyHype.com (Family Hype & FamilyHype) is a participant in the Amazon Services LLC Associates Program, an affiliate advertising program designed to provide a means for sites to earn advertising fees by advertising and linking to Amazon.com.
Last Updated on May 11, 2022 by Marie Miguel
DISCLAIMER
(IMPORTANT)
: This information (including all text, images, audio, or other formats on FamilyHype.com) is not intended to be a substitute for informed professional advice, diagnosis, endorsement or treatment. You should not take any action or avoid taking action without consulting a qualified professional. Always seek the advice of your physician or other qualified health provider with any questions about medical conditions. Do not disregard professional medical advice or delay seeking advice or treatment because of something you have read here a FamilyHype.com.