All-in-one computers have a lot going for them. They've actually been around for decades, but have only become more mainstream in the last decade, or so. Just before the turn of the millennium, the Apple iMac was introduced and brought the best all-in-one computers into a more central market space. Today, there are versions of these computers being produced by all the major brands.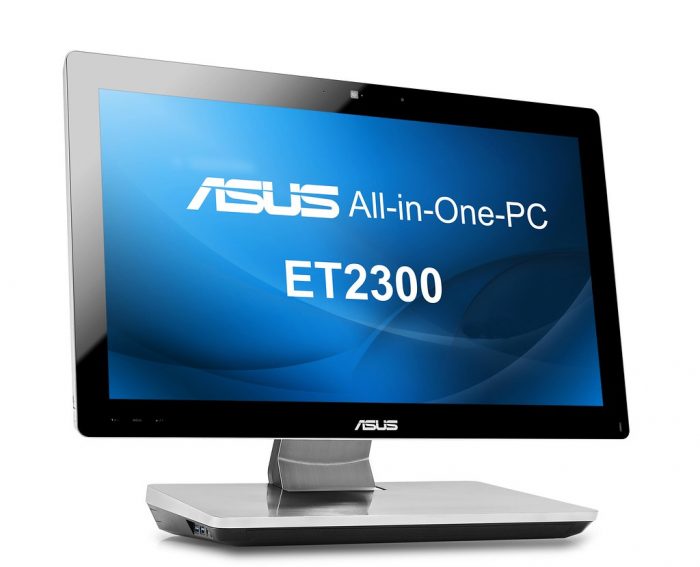 So, how do you find the best all-in-one computers? The screen is highly important, in terms of size, resolution, IPS, and touch capability. Screen orientation and angling should be considered, also. It's best to buy a computer with at least a quad-core processor and 8GB of RAM. You want ample storage, too, so go with a minimum of 1TB, if possible. Look for USB ports, an ethernet port, an HDMI port, and WiFi capability, as well.
If you're looking for a computer with a larger screen than a laptop, you may find it's best to buy an all-in-one desktop computer. They save you space and usually don't cost any more than a mid to high-end laptop. You'll likely get more power and speed with these, though. Let's get a little more familiar with these computers and then look at some that are currently on the market.
What To Look for When Buying The Best All-in-One Computers
Start your search by looking at the screen. Generally, you'll be able to find a screen that is 23 inches or larger. Larger screens make it easier for you to view pages side-by-side or large spreadsheets. It gives you the ability to use a larger font, too, that's easier on the eyes.
You'll also find that the larger the screen is, usually the better the resolution is. You probably won't find any screens with less than full HD resolution. These screens will be brighter than most of your laptop screens, as well. Best all-in-one computers screen have very thin bezels, too, so you get a nearly edge-to-edge viewing experience.
If you want the best screen quality possible, look for in-plane switching, or IPS, technology to be integrated into the design. This type of screen makes it where you can see the colors on the screen how you're supposed to from many more angles. You don't have to be sitting right straight in front of the screen for it to look right.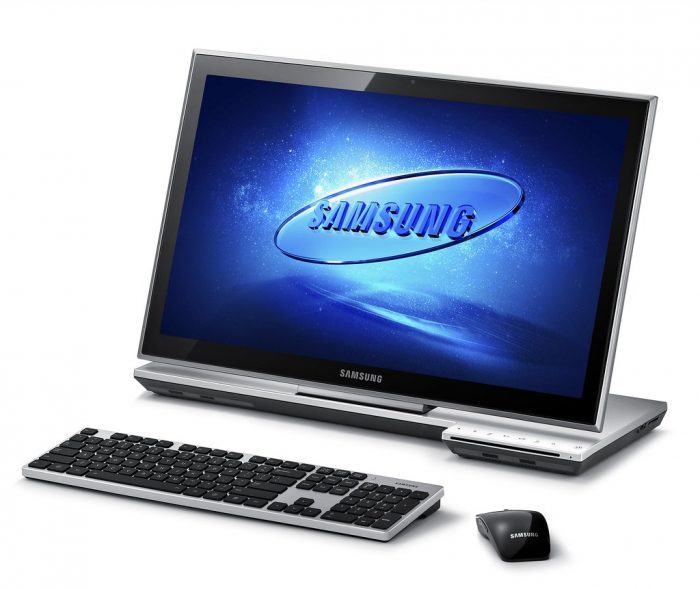 Your final decision on the screen will be surrounding touchscreen capability. You can get this type of computer with a touchscreen. You can also use it with a mouse and a trackpad. While some users will see more benefit from a touchscreen, others will not. Think about the screen positioning. You have to reach further to touch the screen on these computers, so it might be an inconvenience.
With that in mind, you also want to look for a screen that can be tilted almost all the way back if you want the touchscreen to be the most versatile. Having the ability to change the position of the screen can make things easier on you while doing certain tasks. There are also screens that you can rotate and change the orientation of so you can view content in an optimized manner without wasted space on the sides.
For the most part, the processors of best all-in-one computers will be more powerful than laptops. You won't want anything less than a quad-core processor. Newer models will have even more power. You can find a hexa-core, or even higher, processor in the latest and greatest of these computers. Quad-core will have adequate power for most users, though. You'll want to couple that with at least 8GB of RAM.
Some types of uses will require more storage than others. 1TB will be plenty for the average user and even for someone who stores some videos. If you're using yours for heavy video storing, like you're a videographer or something, you should upgrade your storage space for more.
Make sure to look at all of the available connection ports for any computers you're considering. Most of them should still come with the familiar USB ports, HDMI, and an ethernet connection. When you're looking, though, keep in mind it's best to buy one with those ports in an easy-to-access location on the monitor.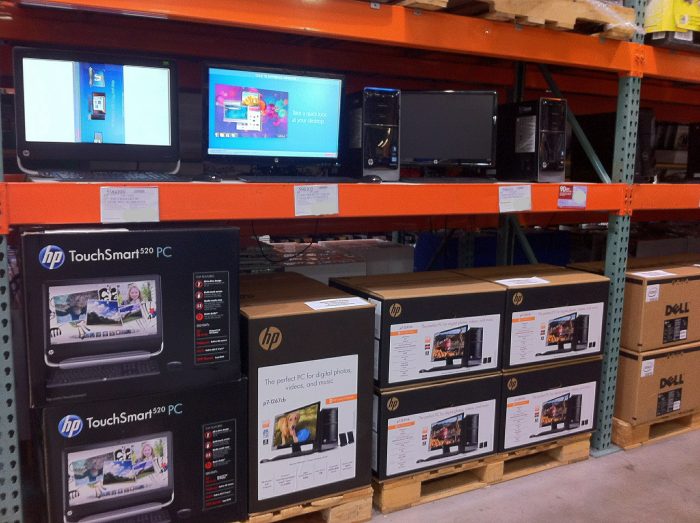 It's Not All Good—What Are The Disadvantages Of All-in-One Computers?
With all the good these computers provide, they have some bad, too. One is the lack of portability. The screens on these are much larger than those of laptops. They're also meant to be left in one place like a traditional desktop computer. Taking an all-in-one computer with you so you can work anywhere isn't something you'll be able to do. It will still be easier to move than a traditional desktop with a bulky tower, though.
Another downside to an all-in-one computer is the lack of ability to expand it very far. Some users, such as gamers, like to upgrade and expand their desktops to get a better gaming experience out of them. All-in-one computers can be upgraded to a point but not to a level that can compete with tower desktops.
Those who have data intensive work to do on their computers will benefit more from a tower desktop, too. The all-in-one computers don't have the capacity to push heavy data processing or the room to upgrade for that kind of work.
All-in-One Computers Best To Buy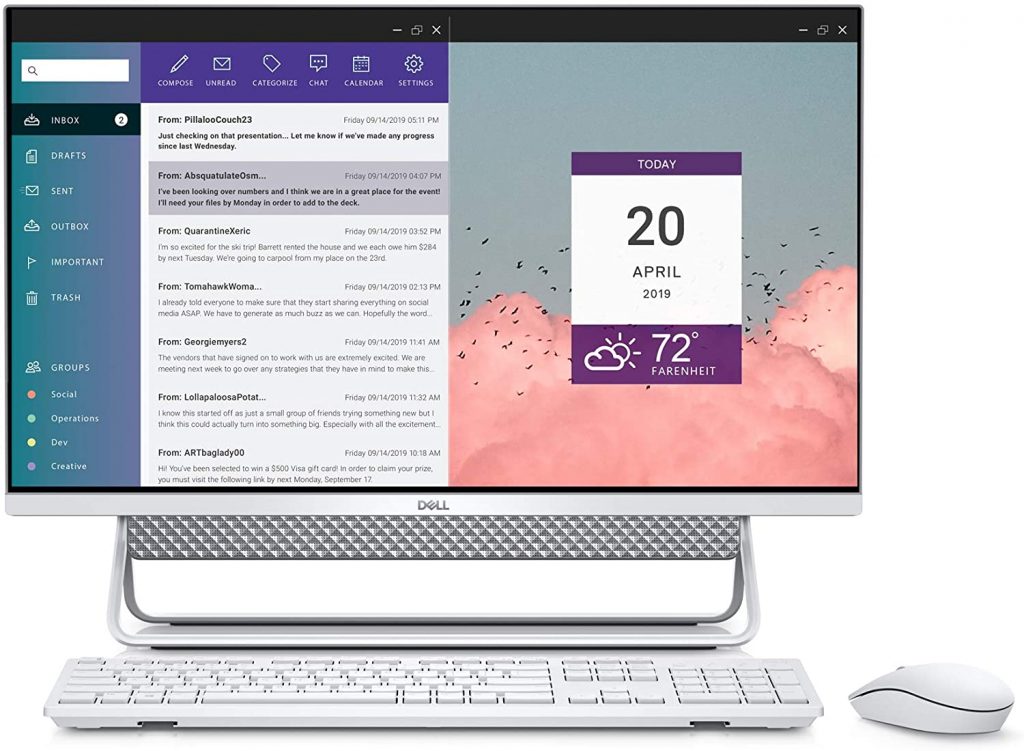 This computer by Dell is fast. It has an Intel Core i7 processor and 16GB of RAM so you can speed through work and other tasks smoothly. There is an SSD with 512GB + 1TB more of storage space. It runs on the Windows 10 Home OS. Dell made sure to include the components you'd want for watching videos or other media. You get an edge-to-edge display, rich color that's vibrant, and the Waves MaxxAudio Pro that boosts the sound quality. This computer is meant to be good for working on and playing on, with some details integrated to support both types of use.
Pros:
Small and lightweight
Stunning display
Integrated with Intel UHD Graphics 620 and NVIDIA chip
Webcam included
Super quiet operation
Great value for money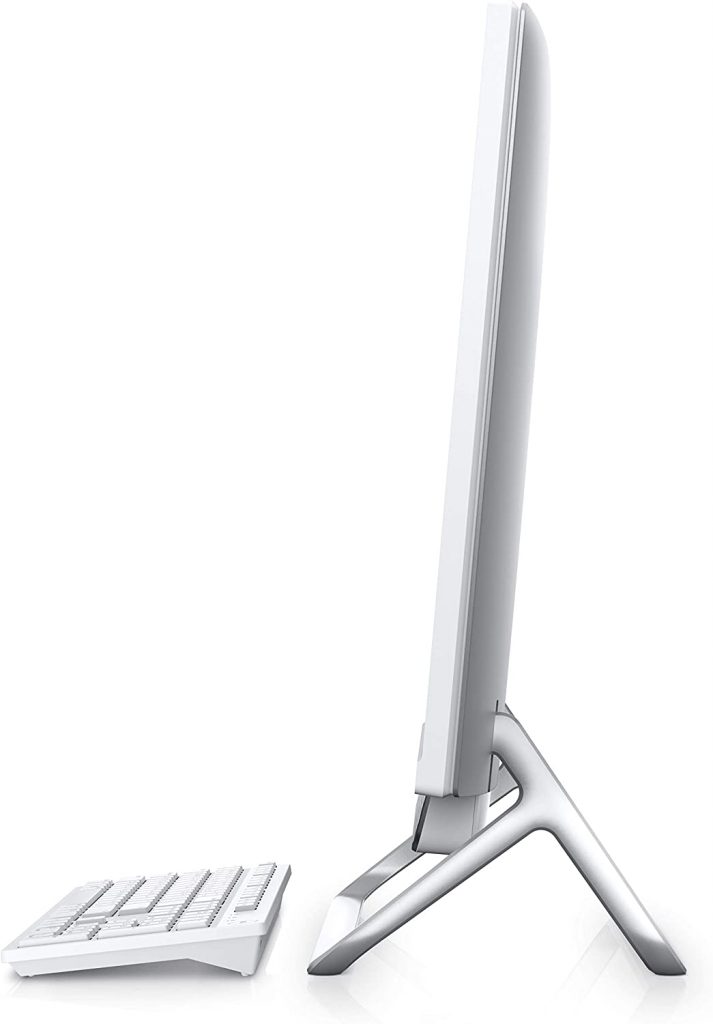 Cons:
Keyboard and mouse lower quality than computer
Some bloatware included
No literature included in box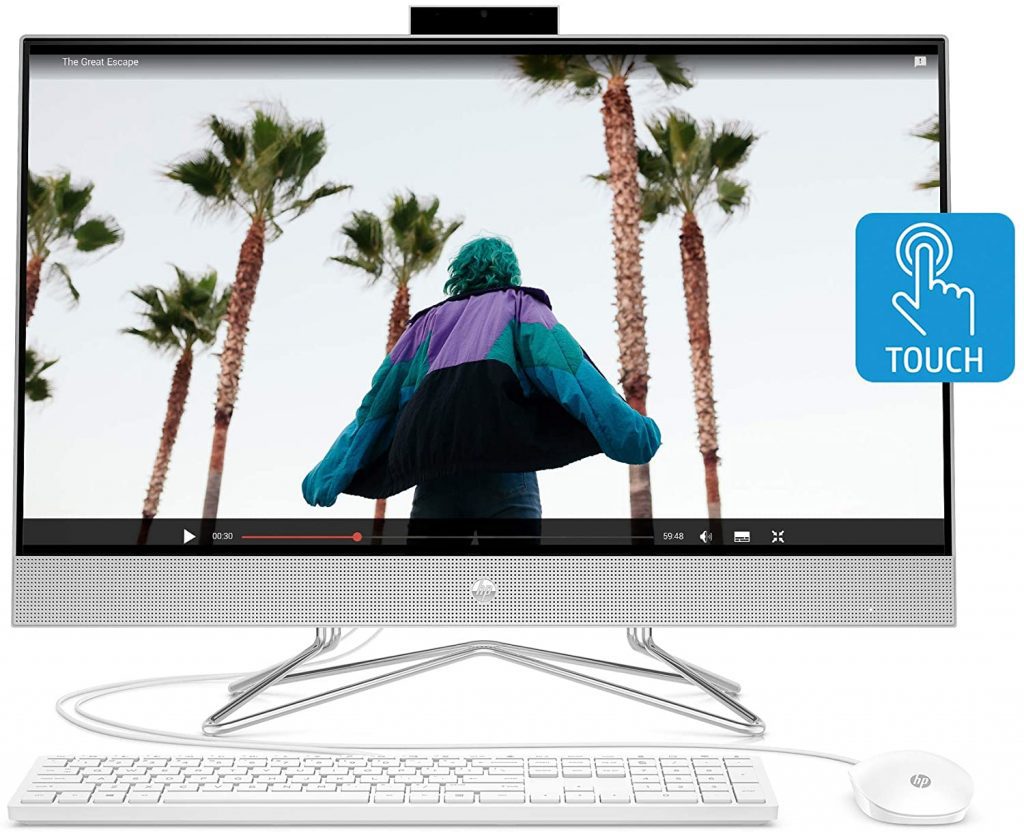 This is one that is meant to be more upgradeable. It comes with an AMD Ryzen 5 4500U processor installed and 16GB of RAM. This is a hexa-core processor so it will have a lot of power. You also get 512GB of SSD space. It runs on the Windows 10 Home OS, as well. The design of this computer has a removable panel that allows you to upgrade the hardware if you want more power. There's an FHD webcam included on top of the modern looking display. All of the ports are easy to access right on the back of the monitor. The purchase includes a keyboard and mouse, as well.
Pros:
Upgradeable hardware
Very affordable
Works fast
Clear screen display and good touch sensitivity
High quality sound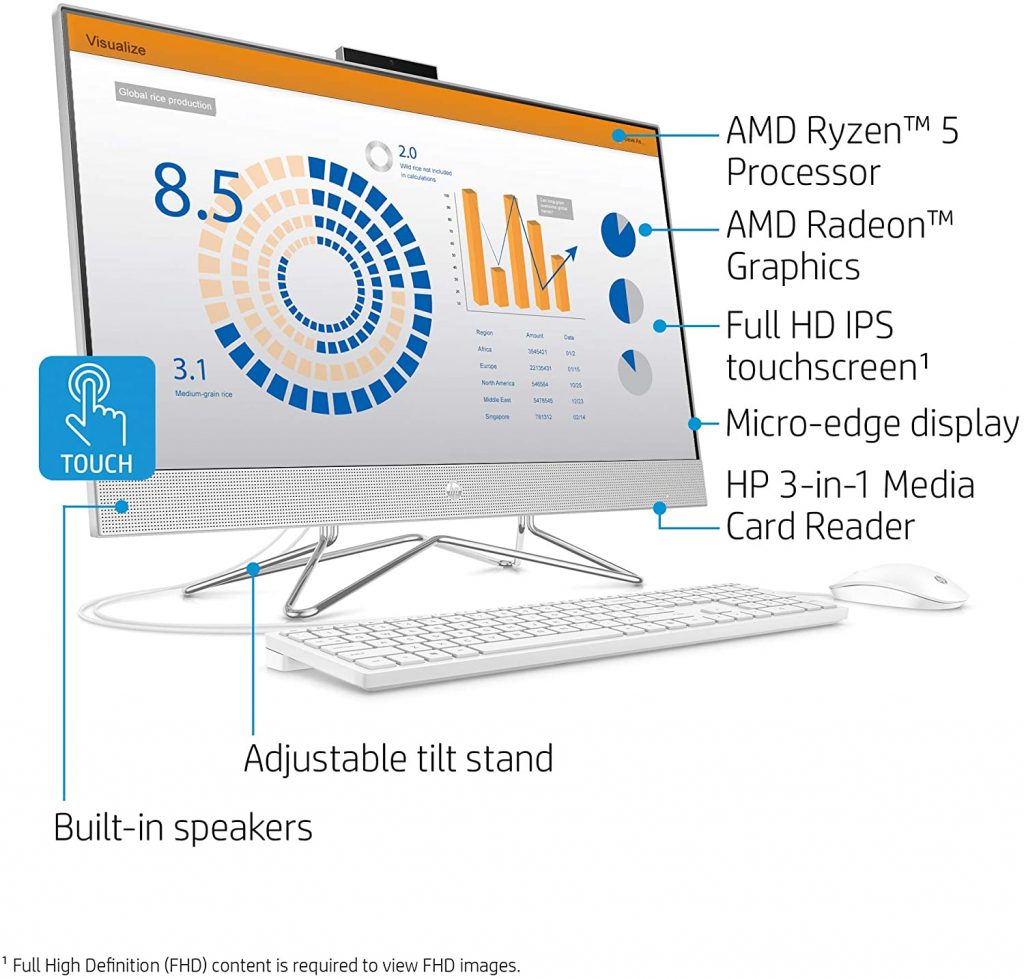 Cons:
Stand is not adjustable for height
Noisy hard drive
Keyboard and mouse are wired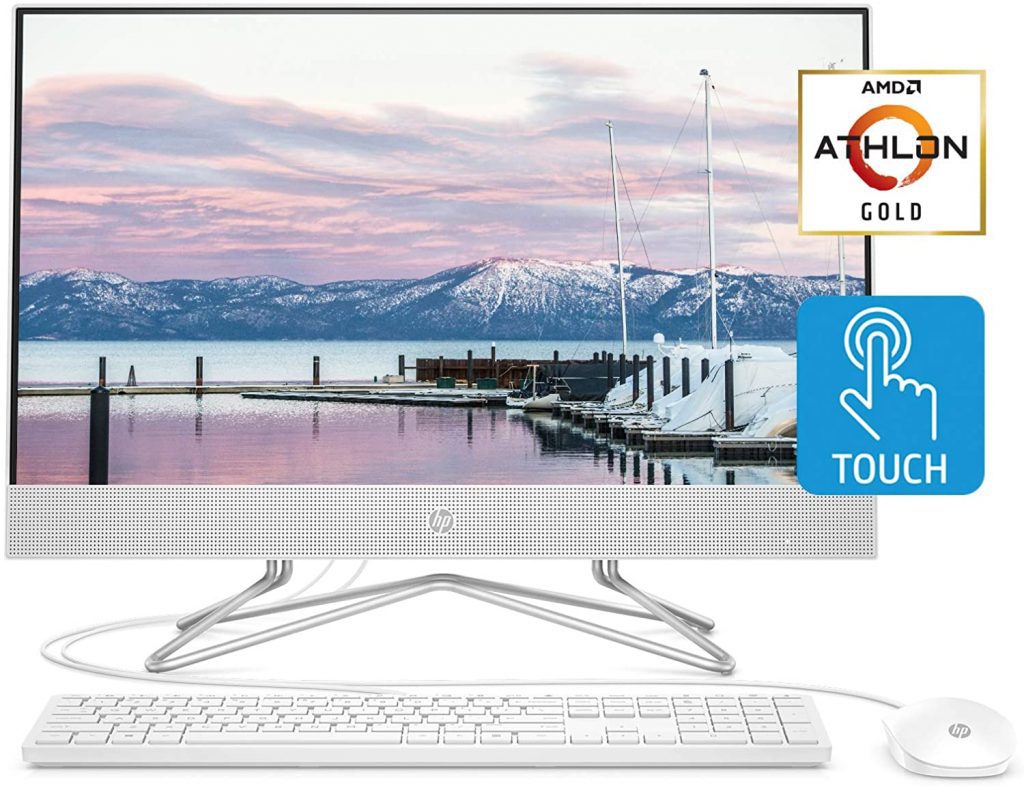 If you're looking for a more budget-friendly option, the HP 24-inch could be your best buy. It doesn't pack the same level of power or speed, but it has enough to get the job done for business users, average home users, and students, and with a price tag that falls well under $1,000. It's equipped with an AMD Athlon Gold 3150U processor and 8GB of RAM. It also has 512GB of SSD storage space. It runs on Windows 10 Home and has the convenience of a touchscreen display. The memory and internal storage are upgradeable, but the price will be higher, then.
Pros:
Highly affordable
Webcam only pops up while in use for privacy
Beautiful edge-to-edge display
Some upgradeable specs
Super lightweight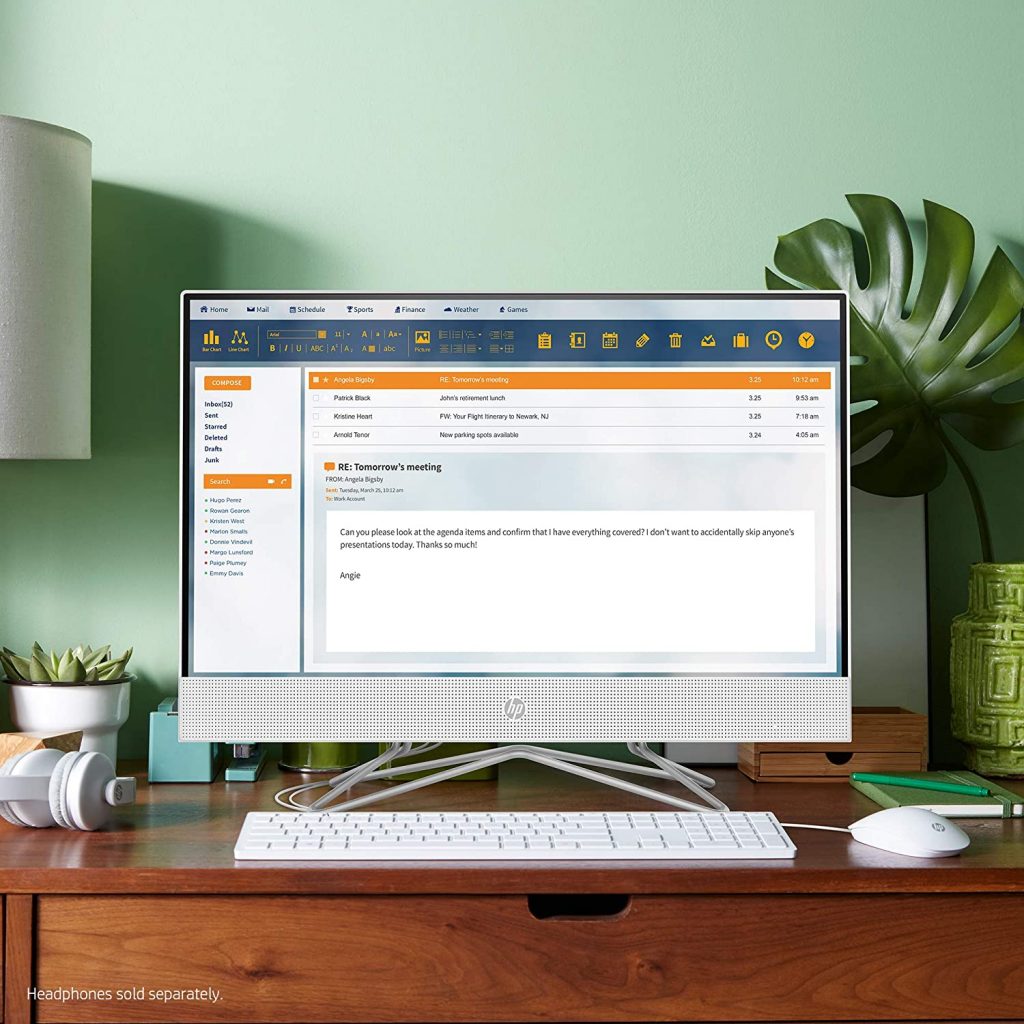 Cons:
Only dual-core processor
Low storage capacity
Keyboard and mouse are wired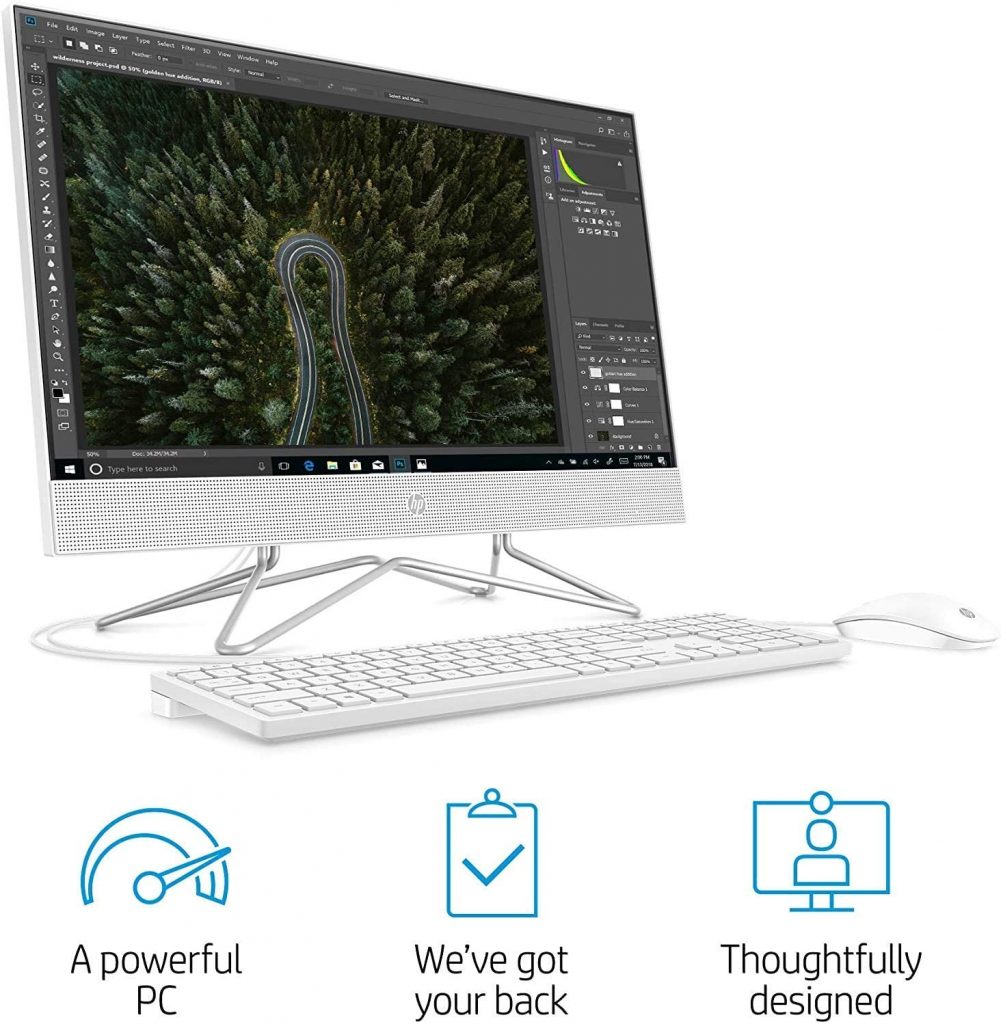 The Flagship 24 is by HP. You get a lot for your money with this one. It is equipped with the AMD Athlon Silver 3050U processor and 16GB of RAM. It's fast and runs smoothly. It includes the pop-up webcam, is WiFi capable, and comes with a keyboard and mouse. You also get an iCarp HDMI cable included with your purchase. The touchscreen has anti-glare built into it and is WLED-backlit. It has micro-edge bezels on three sides. The monitor is super thin, has a DVD drive on the side, and tilts back and forth between -5° and 20°.
Pros:
Many connection ports and DVD drive included
Affordable price
Lightweight
Upgradeable hardware
Easy, fast setup
Good quality camera and private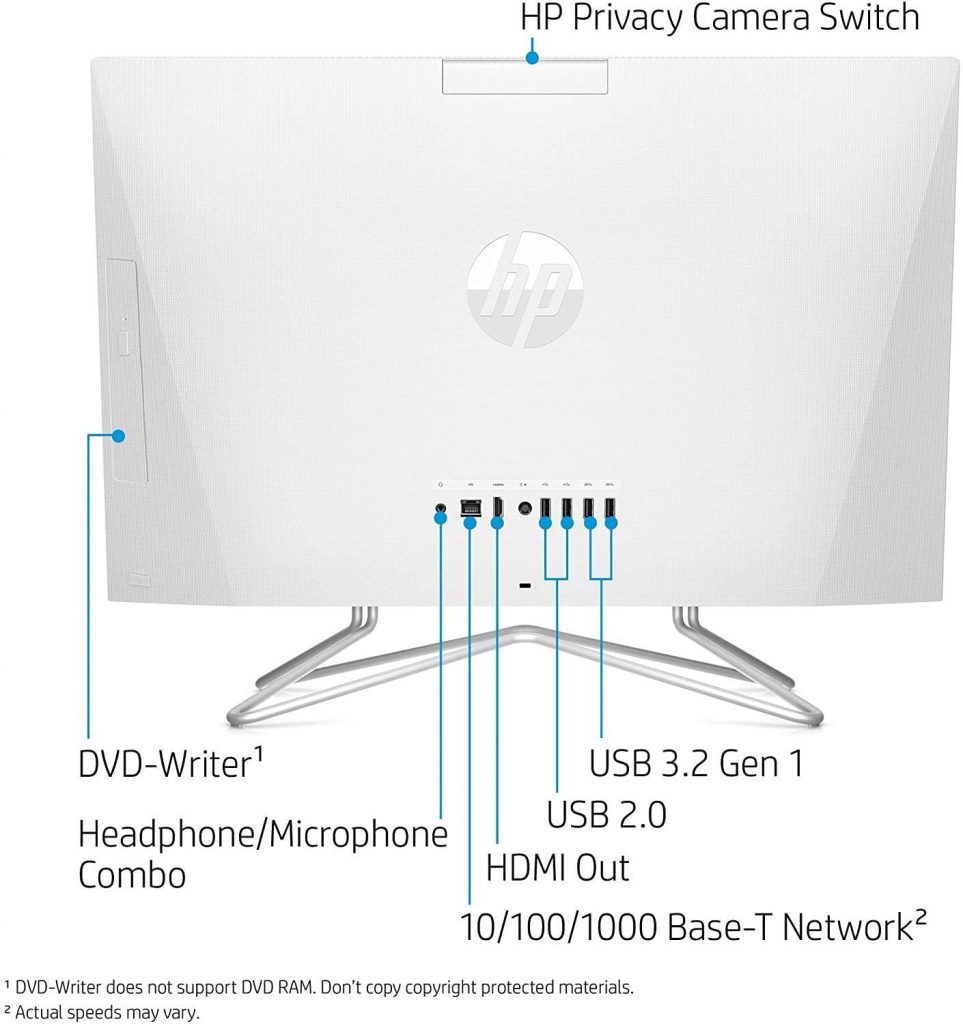 Cons:
Runs loud
Low storage capacity
Keyboard and mouse are wired
Conclusion
Unless you're needing something that can handle a lot of data transfer and heavy, heavy usage, an all-in-one computer can be an ideal addition for your home office setup. You'll look for much of the same stuff you'd want in a laptop, but you should be able to get more of it for less money. The screen is very important since that, essentially, is the entire computer. You'll want to choose the computer that has the fastest processor and the most RAM. You also want the largest capacity for storage. Check on the ports available and where they're located. And make sure to balance everything within a price range that is friendly to your budget.
FAQs:
What is the best all-in-one computer for home use?
Overall, the best is the Apple iMac 27-inch. However, it's a bit too pricey for some people. For the best value, go with the Dell OptiPlex 7070 Ultra.
What is the best all-in-one computer to buy?
The Apple iMac consistently makes the top of the lists for the best all-in-one computer.
Which is better, all-in-one or desktop?
Truly, these are one-in-the-same. However, the better overall is the traditional desktop. But, if you're concerned about space and you don't need anything that can be turned into a mega-computer, then an all-in-one will meet your needs.
What is the best budget all-in-one computer?
This goes to the Dell OptiPlex 7070 Ultra.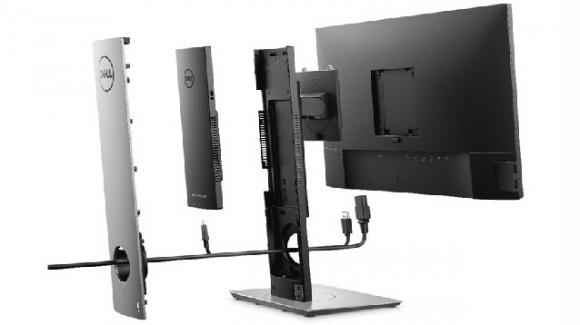 Is Dell or HP better?
Both of these companies make high quality products. Dell usually edges HP out on reliability, but you won't go wrong with either of these.
What is the best home computer for 2020?
One of the best is the HP Pavilion 24 All-in-One. It's fast and has a fairly low price.
Where is the best place to buy a new computer?
You can buy just about anything you're looking for on Amazon. You could also do well by going into an electronics retailer and speaking to someone who can help you find exactly what you're looking for.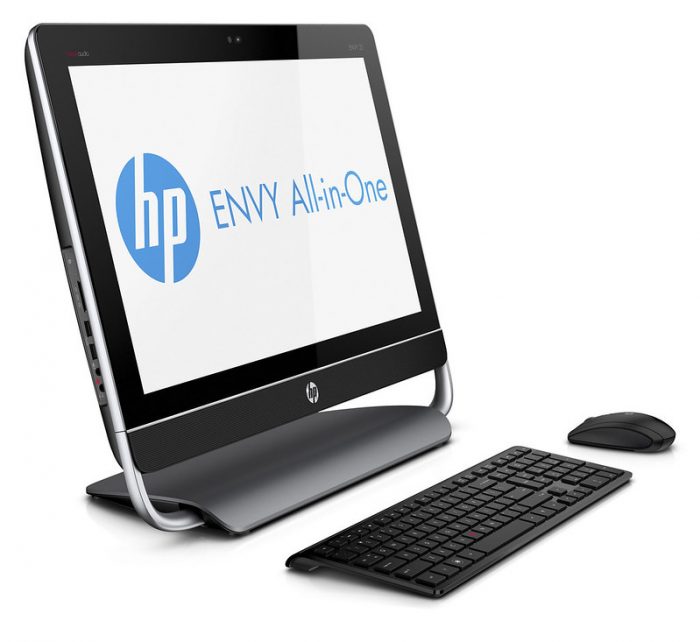 How long should an all-in-one computer last?
You should get around 5 to 8 years from an all-in-one computer.
Disclaimer: FamilyHype.com (Family Hype & FamilyHype) is a participant in the Amazon Services LLC Associates Program, an affiliate advertising program designed to provide a means for sites to earn advertising fees by advertising and linking to Amazon.com.
Last Updated on September 22, 2021 by Jeremy Romero
DISCLAIMER
(IMPORTANT)
: This information (including all text, images, audio, or other formats on FamilyHype.com) is not intended to be a substitute for informed professional advice, diagnosis, endorsement or treatment. You should not take any action or avoid taking action without consulting a qualified professional. Always seek the advice of your physician or other qualified health provider with any questions about medical conditions. Do not disregard professional medical advice or delay seeking advice or treatment because of something you have read here a FamilyHype.com.