Air Fryer Shepherd's Pie. Shepherd's pie is a traditional British dish that combines two of the nation's favorite foods: casserole and mashed potatoes.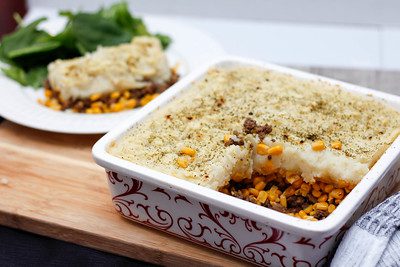 If you want to produce a shepherd's pie that is an accurate representation of this time-honored standard, you will need to iron out a few wrinkles in the recipe for the dish's original preparation since it has a few quirks.
For instance, there is a wide variety of Shepherd's pies available, some of which use beef, some of which use lamb, and some of which even use vegetables in place of meat. In some preparations, the casserole is first baked in an oven, and then it is browned in an air fryer; in others, however, the baking step is skipped entirely, and the casserole is taken straight from one technique of cooking to the next. What we do know is that if you work through these challenges, you will be able to construct the ideal Shepherd's pie for your own household; just keep reading for our detailed instruction on how to make it step by step.
Shepherd's Pie: Preparation Of  The Mashed Potatoes
Preparing the mashed potatoes is the initial step in crafting a shepherds pie. Mashed potatoes serve as the dish's foundation and are an essential component that cannot be skipped. Regardless of whether you opt for a chicken or ground beef mixture, the perfect topping for your shepherds pie remains the light and airy mashed potato. Packed with carbohydrates and other beneficial nutrients, these potatoes provide the energy boost needed to sustain you throughout the day. For added convenience, consider preparing the mashed potatoes in an instant pot air fryer while the chicken or ground beef mixture, seasoned with onion powder and thyme leaves, and combined with frozen vegetables, bakes in the oven. If you prefer, you can also cook the potatoes in advance using the instant pot to save time later.
How to make the mashed potatoes for topping:
Place your potatoes in your instant pot and cover your potatoes with water.
Cook your potatoes under medium heat for 10-15 minutes or until they become tender.
Use the colander to drain your potatoes. Return the potatoes to your instant pot and let your potatoes rest for an additional 1 minute to allow the remaining liquid to evaporate.
Add pepper, salt, butter, and garlic powder before mashing the potatoes.
Add the cheese and mix the ingredients well.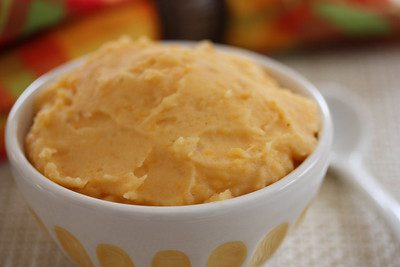 The Bottom Part
The next step is to get the foundation of the casserole ready. To complete the dish, you will need to combine the prepared mashed potatoes with this ingredient. In the process of making mashed potatoes, the potatoes are often mashed with butter and cream to create a smooth texture. However, you can also make this recipe completely natural without butter and cream. In this manner, we may reduce the number of calories and fat that we consume while still obtaining all the health benefits that come from the potatoes.
In a medium bowl, mix the potatoes with your choice of ingredients. Flour and milk are the two most typical components that are added to mashed potatoes to enhance their flavor. However, there are a few other substances that may be added as well. When you use flour, not only do you contribute to the thickening of the potatoes, but you also provide some additional flavor and thickness. On the other hand, milk is often added to give a touch of creaminess to the potatoes, in addition to contributing a little bit of carbohydrates and natural protein.
Other Ingredients
After you have prepared the mashed potatoes and the beef mixture for the casserole, all that is left to do is add some more ingredients. You are free to include any additional components that you choose, but our go-to choices include things like sausages, carrots, and peas. Stir in these ingredients using a spoon, and don't forget to also add cheddar cheese for a rich, savory touch. The Shepherd's pie benefits from the addition of these components not only due to their flavor, but also due to the additional nutrients and fiber that they provide to the dish.
Before assembling the pie, boil the carrots and peas to ensure they are tender. Finally, layer the beef mixture in the casserole dish, followed by the prepared mashed potatoes. Bake until the top becomes golden, signifying a deliciously cooked Shepherd's pie ready to be enjoyed.
Make The Shepherd's Pie Crispy And Crunchy!
Once you've gathered all of the necessary ingredients, it's time to start putting together the shepherd's pie. To begin, put your mashed potatoes in a skillet and cook them over high heat for around 15 minutes. To ensure that the potatoes come out of the oven with a satisfying crunch, it is imperative that you salt them while they are still cooking. After that, put in the casserole base and continue to cook it for another 5–10 minutes or until it is heated through. You have a few different choices available to you when it comes time to serve the meal. Even while the shepherd's pie may be served straight away, we strongly suggest that you refrigerate it the night before. This will ensure that your Shepherd's pie is lovely and creamy throughout the cooking process, turning it into the ideal dish for relaxing with. And if you'd rather not wait any longer to start eating, you may put some mashed potatoes on top of the casserole while it's still hot, even if it's already been cooked. The meal will get more creamier as a result, and you will taste all of the delicious flavors without having to wait as long.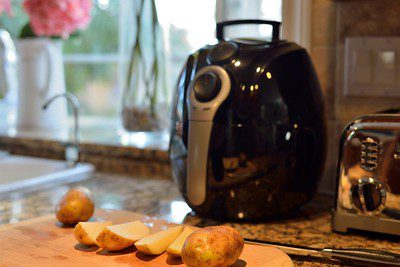 How To Prepare The Meat Filling
On your large skillet, add oil and place under medium heat for 2 minutes before adding the onion.
Cook the onion for 5 minutes and add the meat (ground beef or lamb). This recipe will use beef. Break the beef apart. Cook under medium high heat until no pink remains in the meat.
When it is observed that no pink remains in your meat, add salt and pepper. You can also all add rosemary, parsley, and thyme. Mix to ensure that the mixture is evenly heated. You can also add garlic and Worcestershire sauce.
Add the flour and tomato paste.
Set the meat mixture aside.
Try our Shepherd's Pie if you're seeking for an excellent recipe for a dish that will put you in a cozy state of mind. Air fryer shepherd's pie is ideal for consumption at any time of the day, and air frying is an excellent method for enhancing the nutritional value of one's diet while simultaneously enhancing one's enjoyment of delicious flavors. Even though you do not have an air fryer, you are still able to create the shepherd's pie. You will just need some oil and a few other components. You could also try converting your air fryer into a deep fryer for this recipe by adding some oil and cooking the casserole for a few minutes before adding the mashed potatoes. This would give you the same results as turning your air fryer into a deep fryer.
Frequently Asked Questions
Last Updated on May 10, 2023 by Allen Laconsay
DISCLAIMER
(IMPORTANT)
: This information (including all text, images, audio, or other formats on FamilyHype.com) is not intended to be a substitute for informed professional advice, diagnosis, endorsement or treatment. You should not take any action or avoid taking action without consulting a qualified professional. Always seek the advice of your physician or other qualified health provider with any questions about medical conditions. Do not disregard professional medical advice or delay seeking advice or treatment because of something you have read here a FamilyHype.com.