Juicing is a method for extracting important nutrients from fruits and vegetables that makes nourishing our bodies easier and more effective. There are various ways of performing the juice extraction process. The most efficient way of doing it is with the best juicers.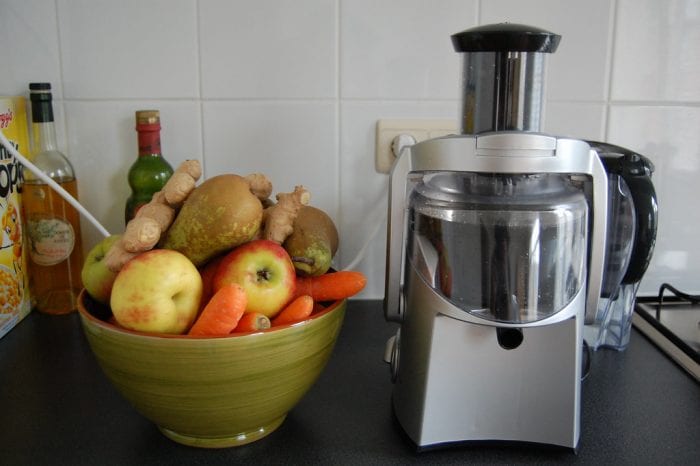 Look for the right type of juicer to suit your household's needs. You'll decide how you want your juicer to extract juice. Consider how fast each juicer can finish the process. Check out the quality of the juice you would get and what types of produce each is capable of processing. And make sure to look at how loud they are, how easy they are to use, and what the cleaning process is for each option you're considering. 
Whether you're new to this juicing thing, or you're an old pro who's been doing it for years, this article has something for you. We're going to talk about the juicing process, different types of juicers, and look at some of the best juicers on Amazon. Keep reading for our tips and tricks for choosing the best juicers.
What Is Juicing?
Juicing is an extraction process. The juice is separated from the solid part of the fruit or vegetable, thus allowing you to ingest the nutrients in those foods in liquid form. It's something people have done throughout history. Now, we have machines to do it which can get every drop out so there's minimal nutrient loss.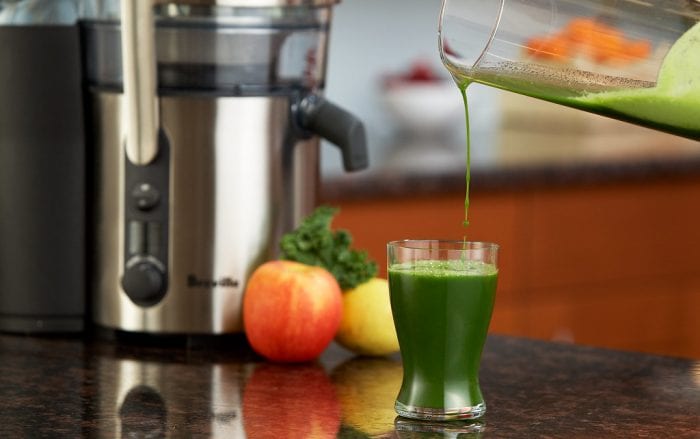 Types Of Juicers
There are three main types of juicers you can choose from—centrifugal juicers, masticating juicers, and triturating juicers. Let's look at their different processes.
Centrifugal juicers – These juicers use centrifugal force to help separate the juice from the solid parts of the produce. There are teeth that grind the food up while the basket spins very fast. The liquid is then pushed through a sieve for more separation. Centrifugal juicers work best for hard fruits and vegetables. They're easy to use but are usually very loud. They're also highly affordable.
Masticating juicers – These extract juice through a chewing motion. There are augers with teeth that chew up the fruits and vegetables and then press them slowly. A slow juicer can get more juice out than one that works quicker. Sometimes these are referred to as cold-press juicers because they don't heat the juice up for the extraction like other types do. A slow juicer can handle leafy greens like kale and wheatgrass, as well as hard produce.
Triturating juicers – These are the best juicers for hardcore juicers who drink fresh juice every day. They have twin gears that rotate and crush the produce so it can be ground down to tiny particles. They make extremely high-quality juice without leaving any behind. They're quiet but large. They also carry a high price tag with them.
How Do I Choose A Good Juicer?
Beyond considering the type of juicer you need, there are some other factors that will help you make a good choice. 
The size of a juicer is important. You must have the space available for storing your juicer. Make sure there is room on your counter to place the juicer you're going to buy. Similarly, if you don't plan to leave the juicer out on the counter, there needs to be a space for storing it that is easily accessible.
Juicers can be very noisy. Think about your lifestyle. Do you have an infant or small child that naps at times you will be using your juicer? Centrifugal juicers are known for being loud. If you have children who may be woken up, look for a slow juicer that operates at low decibel levels.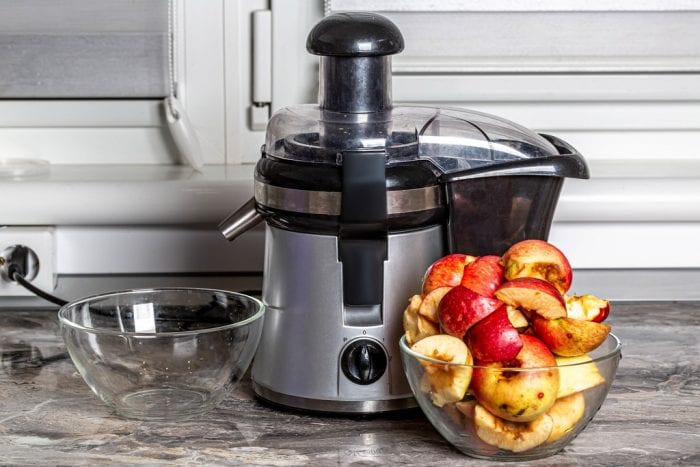 Most juicers are easy to use. One aspect that can make them easy to prep for is the size of the feed tube. The feed tube is the opening where the fruits and vegetables are dropped into the machine. The larger that tube is, the less time you must spend prepping the food before putting it in. 
You can also look for a juicer with a pulp container that's located on the outside of the machine. When the pulp separates externally, you can keep juicing without having to stop after every batch to remove it. 
Look for juicers with parts that are dishwasher safe. The more components you can place in your dishwasher for cleaning, the better for you. Some juicers require special brushes and cleaners for their maintenance. You can save yourself a lot of time and extra effort by looking for units that are easier to clean.
Best Juicer Options
You know what to look for, now let's check out some of the best juicers available on Amazon. This will give you somewhere to start with finding the best juicer for your home.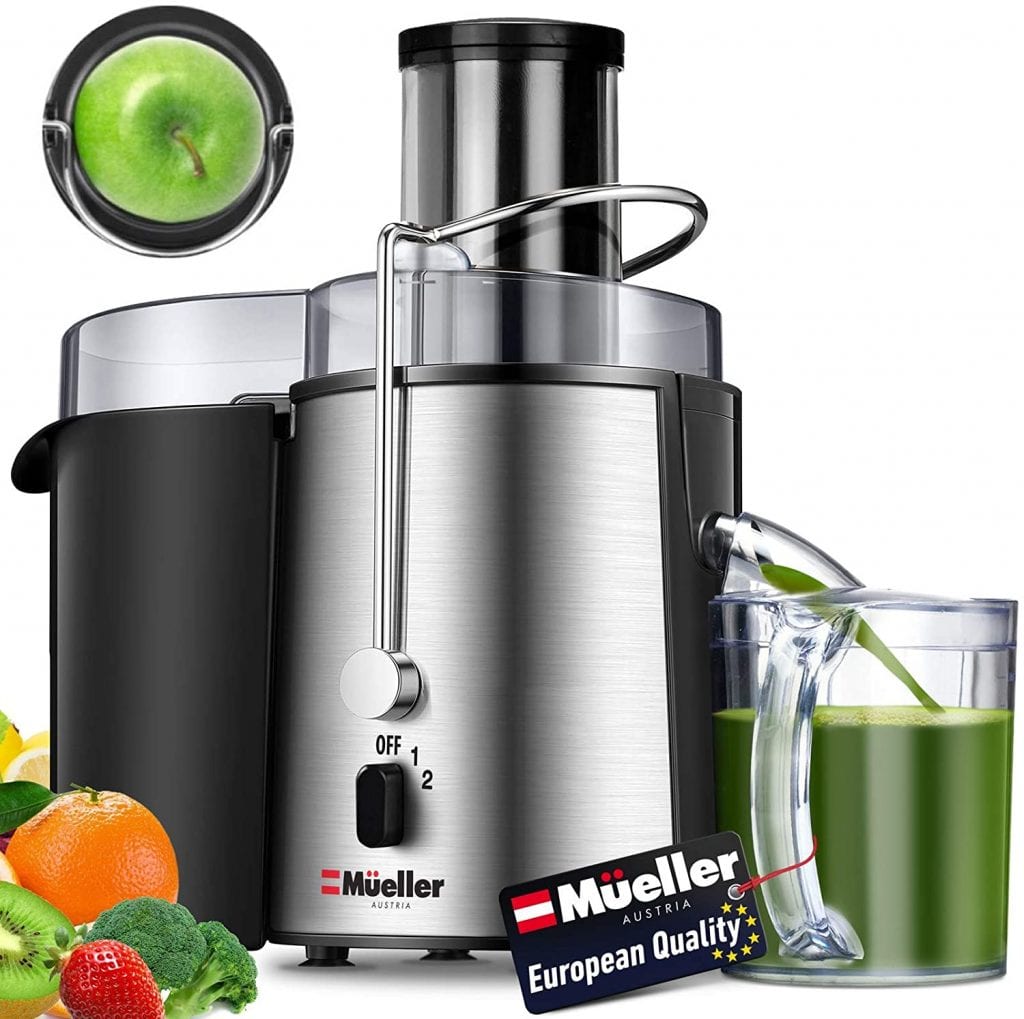 This centrifugal juicer has a 3-inch feed tube so you can place whole fruits and vegetables straight into the machine. It has two speeds to choose from. The low speed is a good option when you want a citrus juicer while the higher speed is ideal for harder fruits and vegetables. It's designed with an anti-drip build and has a stainless-steel exterior. You can produce a 16 oz. cup of juice in just seconds. It even has an auto-off system that shuts off the juicer in the case of overload.
Pros:
Highly affordable
Easy to clean, dishwasher safe
Large feed tube for less prep
Handles all sorts of produce with two speeds
Good customer service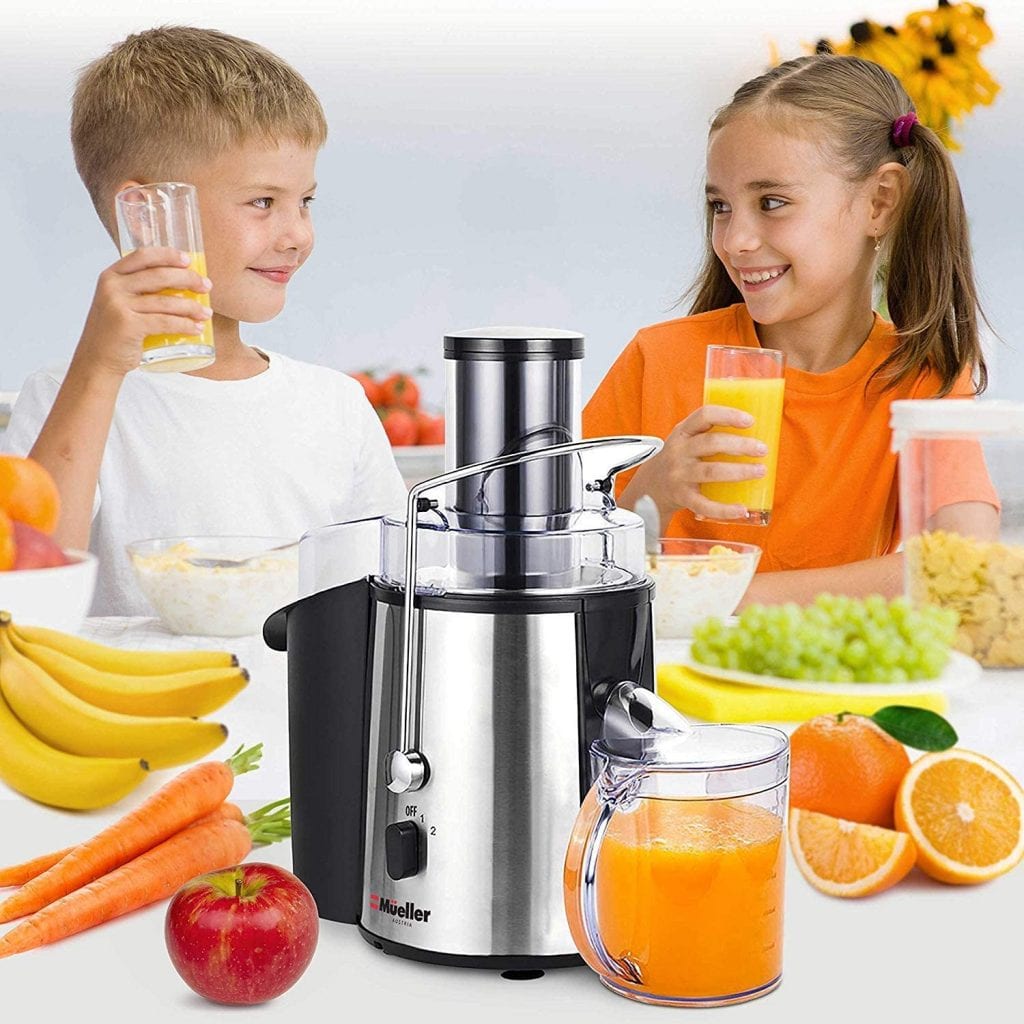 Cons:
Doesn't get all juice out of pulp
Very loud
Not ideal for everyday use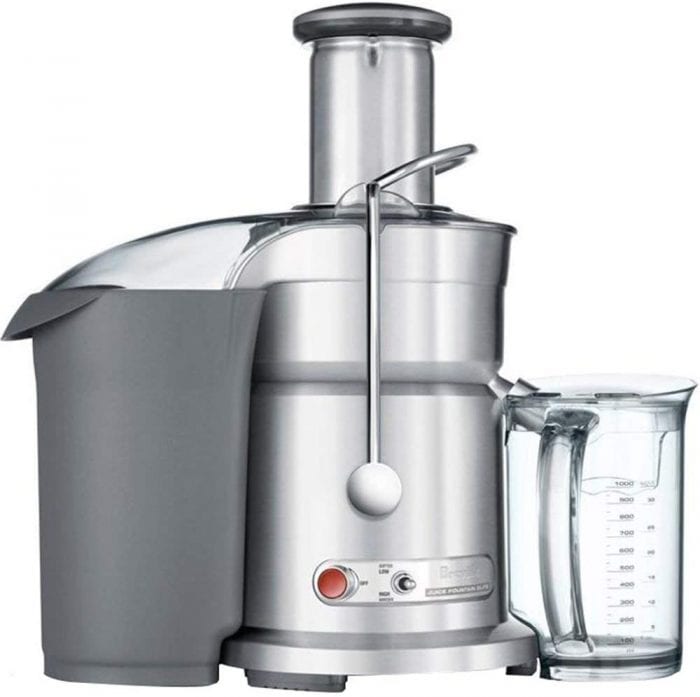 This is one of the premier centrifugal juicers from Breville. It has a powerful motor that's housed within a small body. The feed tube is 3 inches wide so you can put whole fruits and vegetables into your machine. It has a large juice jug that holds 35.2 ounces of liquid along with a froth separator, so your juice keeps as much nutrients as possible. There are two speed selections meant for different types of produce. And most of the components can be placed in the dishwasher for cleaning.
Pros:
Attractive design
Froth separator protects against oxidation and nutrient loss
Little to no prep
Easy to use and clean
Pulp container is removable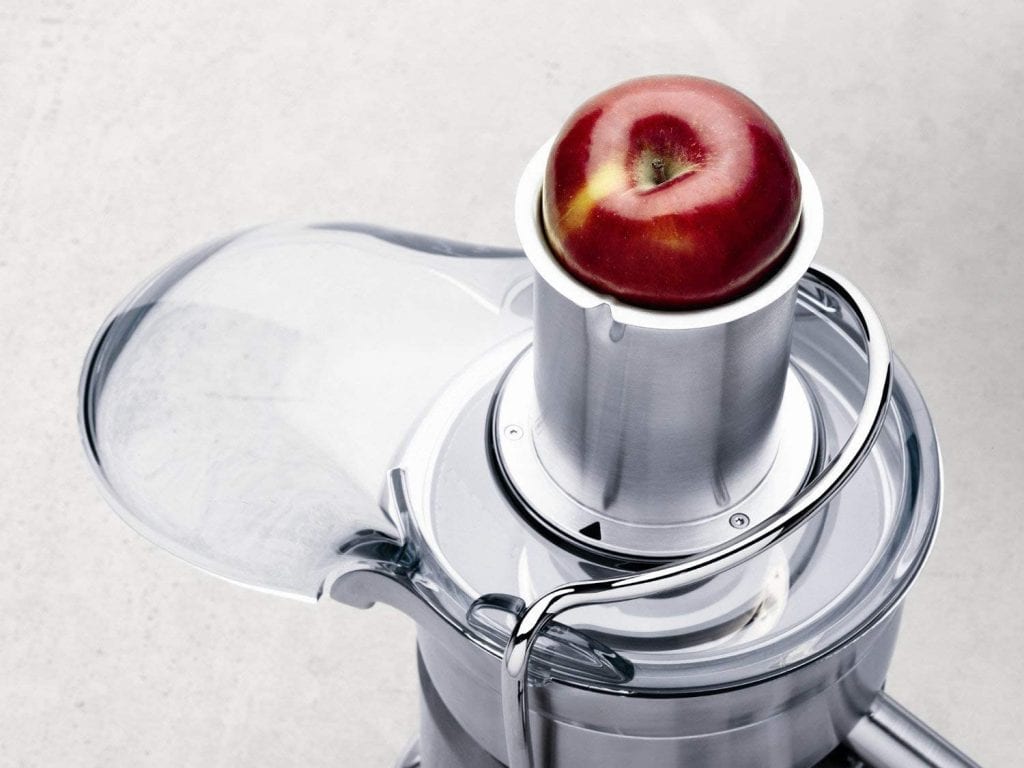 Cons:
Pricey
Noisy operation
Many plastic parts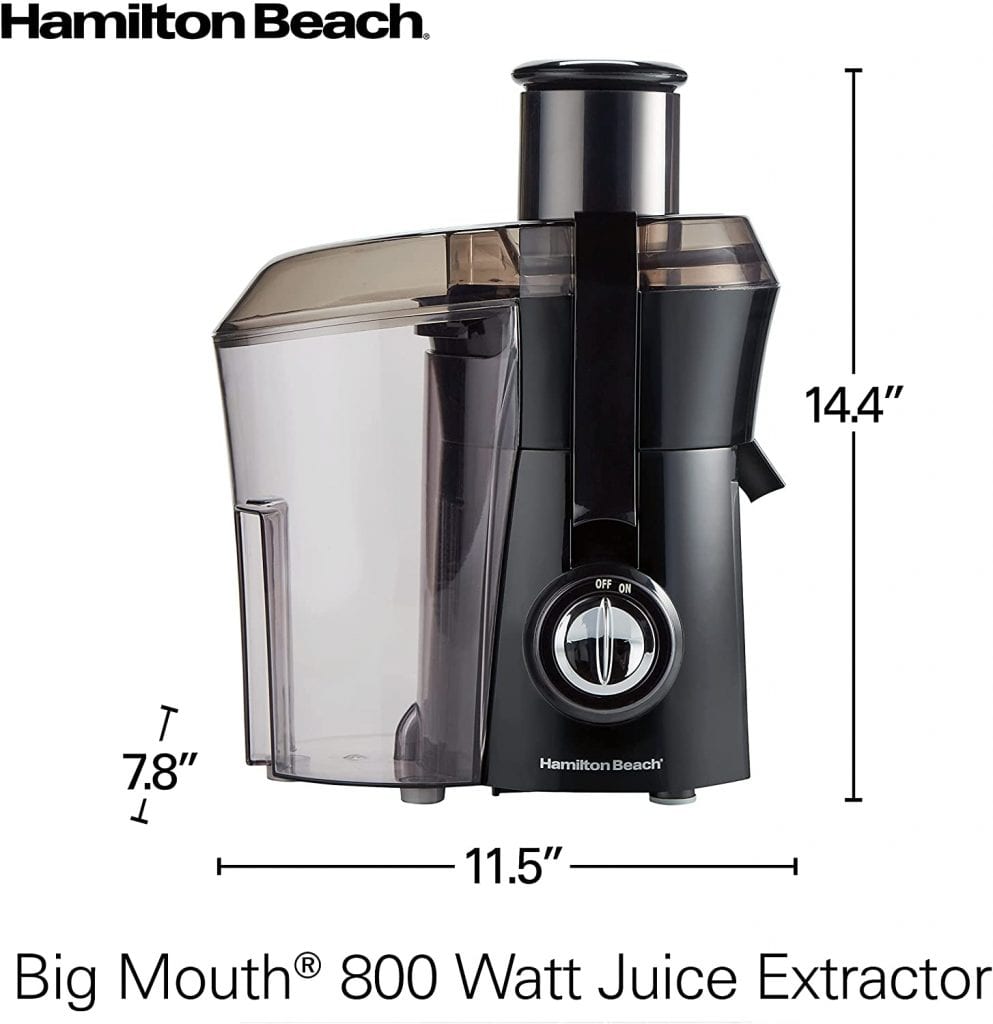 This is a centrifugal juicer that comes at a very affordable price. It has the large 3-inch feed tube, so you don't have to chop most produce up. It has an external pulp bin that allows you to keep juicing away without having to stop to remove pulp. Many of the parts are removable and dishwasher safe. There is also a cleaning brush included with your purchase. The juicer is so easy to assemble, you'll be juicing almost as soon as you get the machine out of the box.
Pros:
Budget-friendly
Little to no prep
Dishwasher safe components
Comes with recipes
Pulp bin is extra large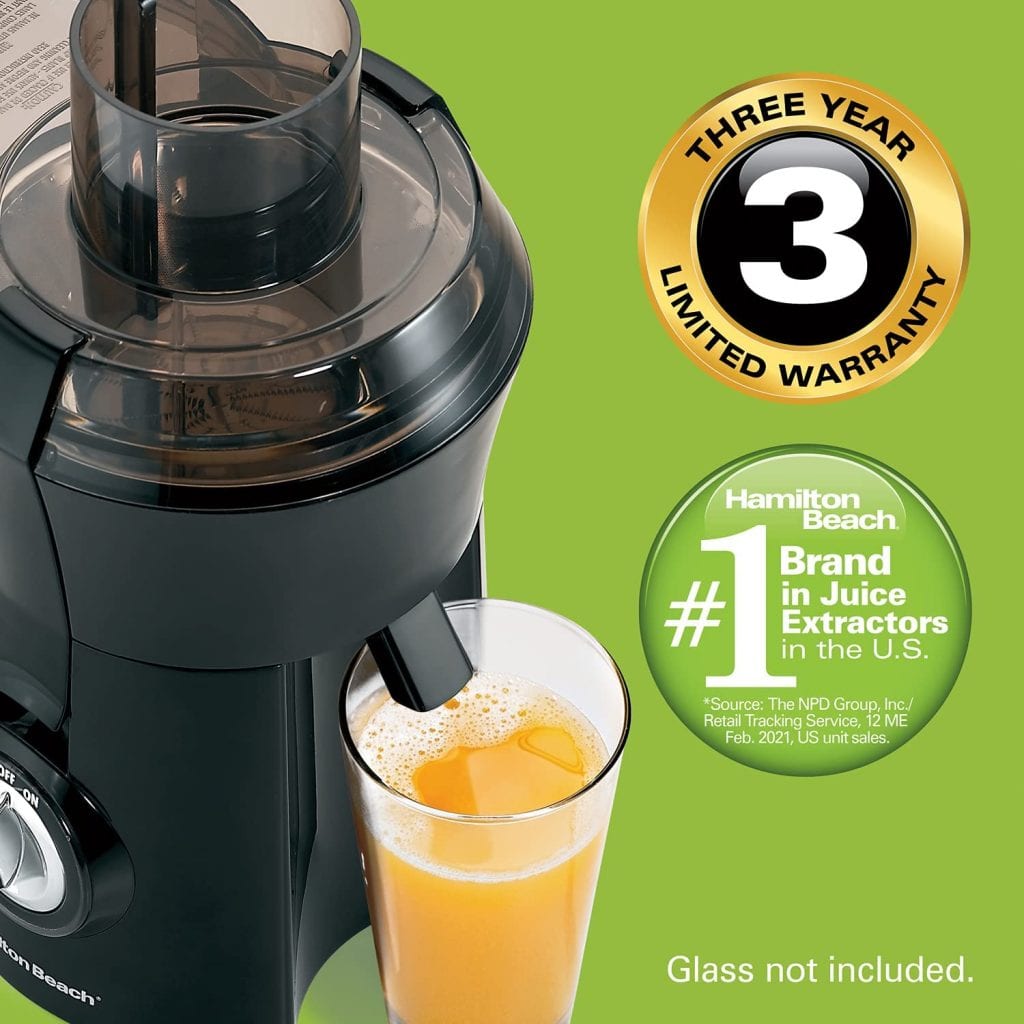 Cons:
Noisy
Moves around some countertops
More waste than some juicers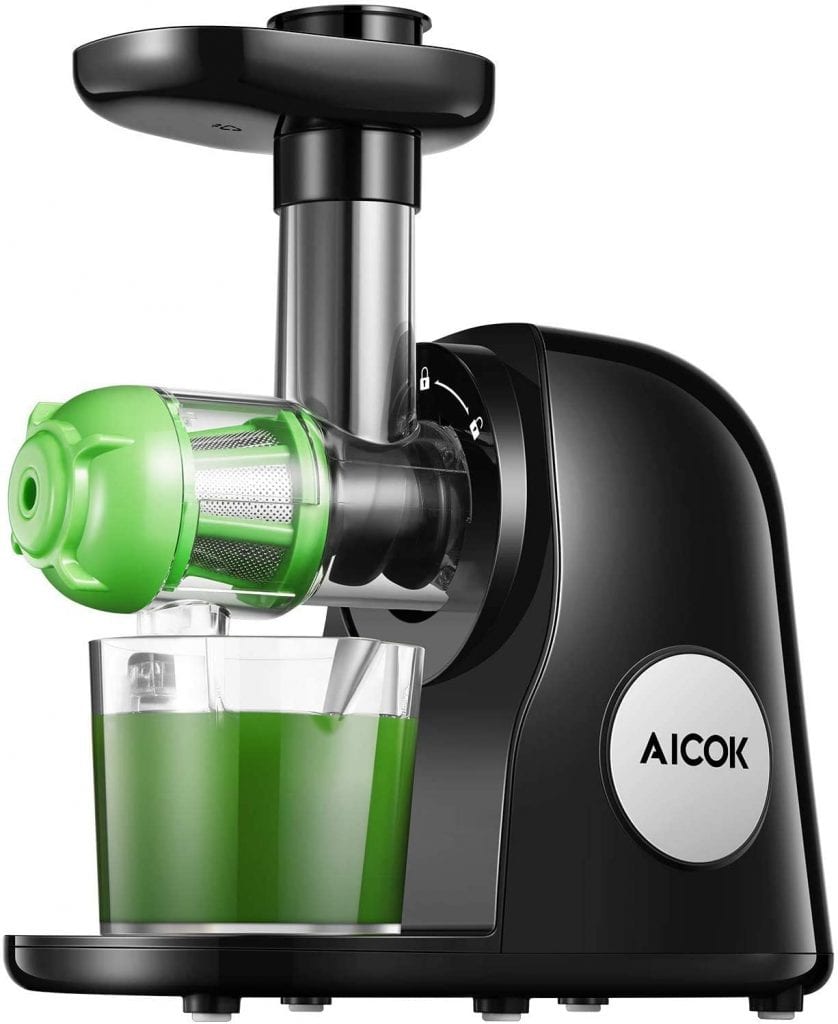 This is the only slow juicer on our list. It's quieter than the previous three juicers listed. It comes with its own cleaning brush and has a reverse setting. You have a choice of five color options. This slow juicer works with a spiral motion that allows for more juice to be separated from the pulp. The materials are high-quality and fit for infants to drink juice from. Assembly is easy and many parts are removable and dishwasher safe. 
Pros:
Small footprint
Moderately priced
Reverse function protects against clogging
Quiet operation
No foam production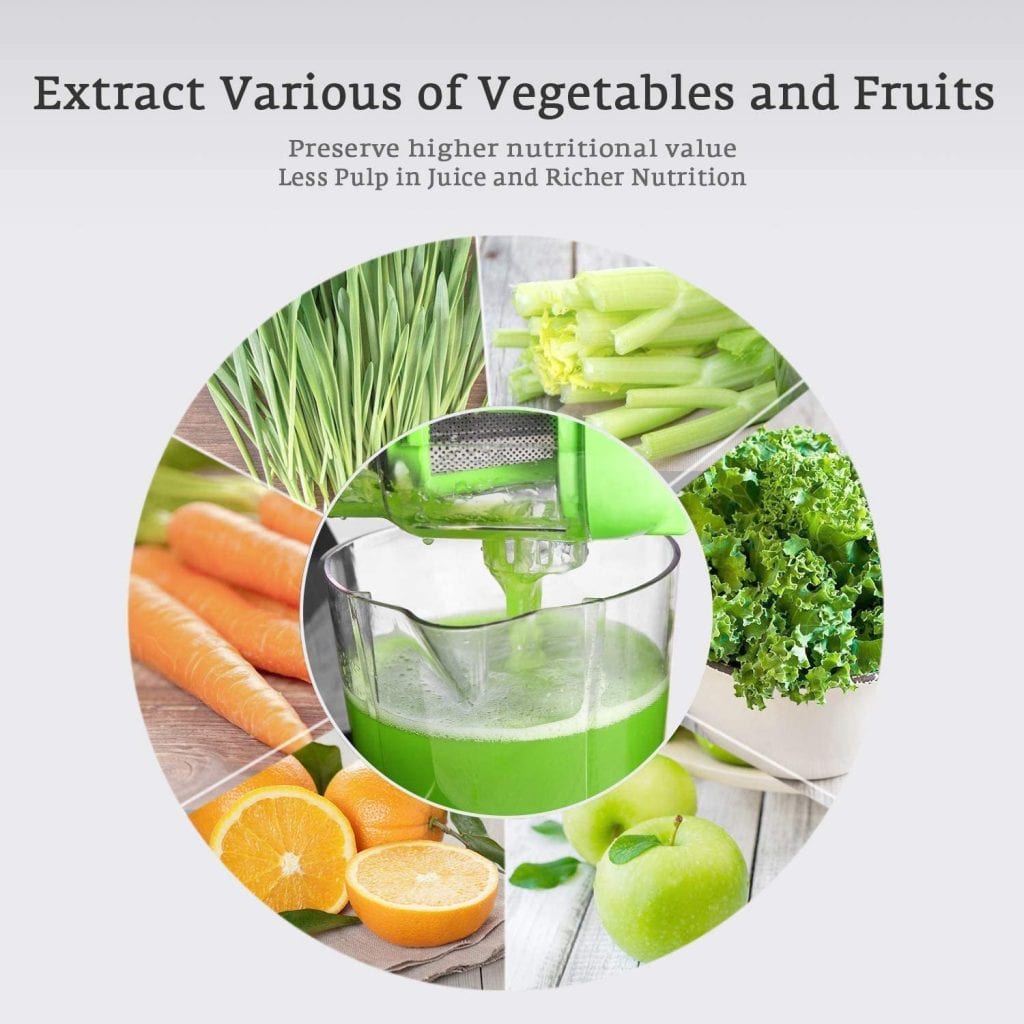 Cons:
Must prep produce before going in
Pulp is wet
Can overheat
Final Thoughts
A good juicer can give your family fresh juice full of nutrients the body needs. Choose the most appropriate type of juicer for your household—slow juicer, centrifugal juicer, citrus juicer, or triturating juicer. Assess the speed, the noise level, the size, the types of produce it's capable of, and the amount of work you're going to have to put into using each juicer. You'll want to match your choice of juicer to what you and your family needs and find the price that works for you, also.
FAQs:
What is the best juicer on the market?
The best overall juicer is the Breville Juice Fountain SL Cold Plus. It's a slow juicer that suits the most users.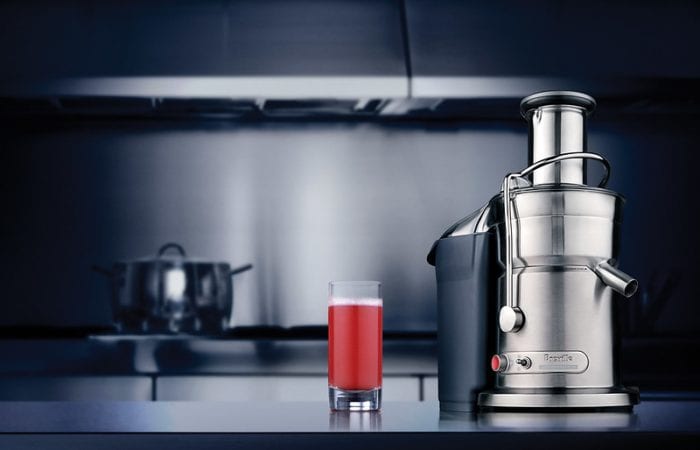 What is the best juicer 2020?
One of the best in 2020 was the Omega Ultimate Juicer and Nutrition System.
Are juicers worth the money?
Juicers are worth the money for those who intend to use them on a regular basis. You also need to choose the right type for your needs. Get a citrus juicer if that's the type of juice you'll be drinking. Choose a slow juicer for leafy greens. You need to stay within a set budget, as well.
Which juicer is better, masticating or centrifugal?
A masticating or slow juicer is better for leafy greens and softer produce. Centrifugal juicers are better for hard produce and are more affordable. 
Which model of Omega juicer is the best?
The Omega 8006 HDS is the best juicer from this manufacturer. It's a slow juicer that is being phased out to make way for a new flagship machine.
Is it better to juice or blend?
It depends on the needs of the individual. Juicing gives you all the nutrients from the produce but without the fiber. Those needing a low-fiber option will benefit more from juicing. Blended smoothies give you the nutrients and the fiber. It's good for digestion and can help you feel fuller longer.
What is a good juicer for beginners?
The Breville JE98XL Fountain Juicer is good for beginners because it meets the needs of a wide array of people. It's easy to use, easy to clean, and can function as a citrus juicer, slow juicer, and hard produce juicer.
Does juicing help you lose weight?
Juicing does more for detoxifying the body than it does for weight loss. It's not been proven, but there are those who have lost weight by going on a juice diet. It's likely the weight would be gained back when going back to solid foods, though.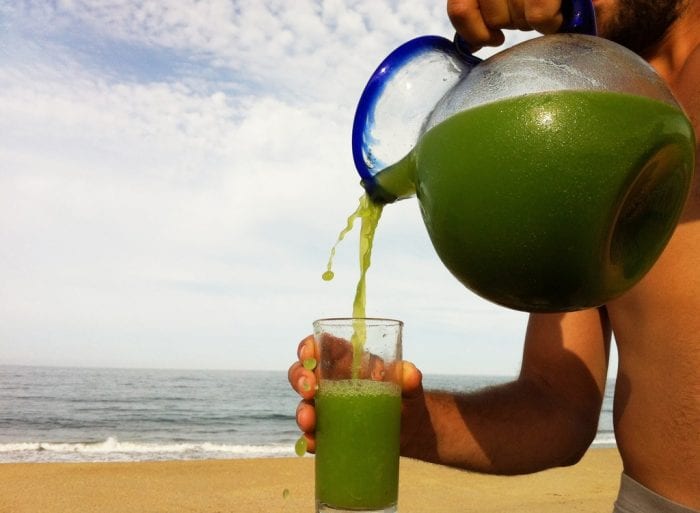 Why juicing is bad for you?
Juicing is bad for you if that's all your diet consists of. You'll experience nutrient deficiencies of other types of nutrients your body needs. 
Disclaimer: FamilyHype.com (Family Hype & FamilyHype) is a participant in the Amazon Services LLC Associates Program, an affiliate advertising program designed to provide a means for sites to earn advertising fees by advertising and linking to Amazon.com.
Last Updated on July 15, 2021 by Marie Miguel
DISCLAIMER
(IMPORTANT)
: This information (including all text, images, audio, or other formats on FamilyHype.com) is not intended to be a substitute for informed professional advice, diagnosis, endorsement or treatment. You should not take any action or avoid taking action without consulting a qualified professional. Always seek the advice of your physician or other qualified health provider with any questions about medical conditions. Do not disregard professional medical advice or delay seeking advice or treatment because of something you have read here a FamilyHype.com.